I should probably start this post off with a warning to put down the sandwich you're eating if you want to watch this video. Some footage may be offensive to your stomach and it could retaliate.
Mercado de San Juan is one of Mexico City's oldest markets and is quite close to the city center. It takes up more than an entire block and has different sections selling different types of things. I met up with my friend, Miriam, a Mexico City local, who showed me around.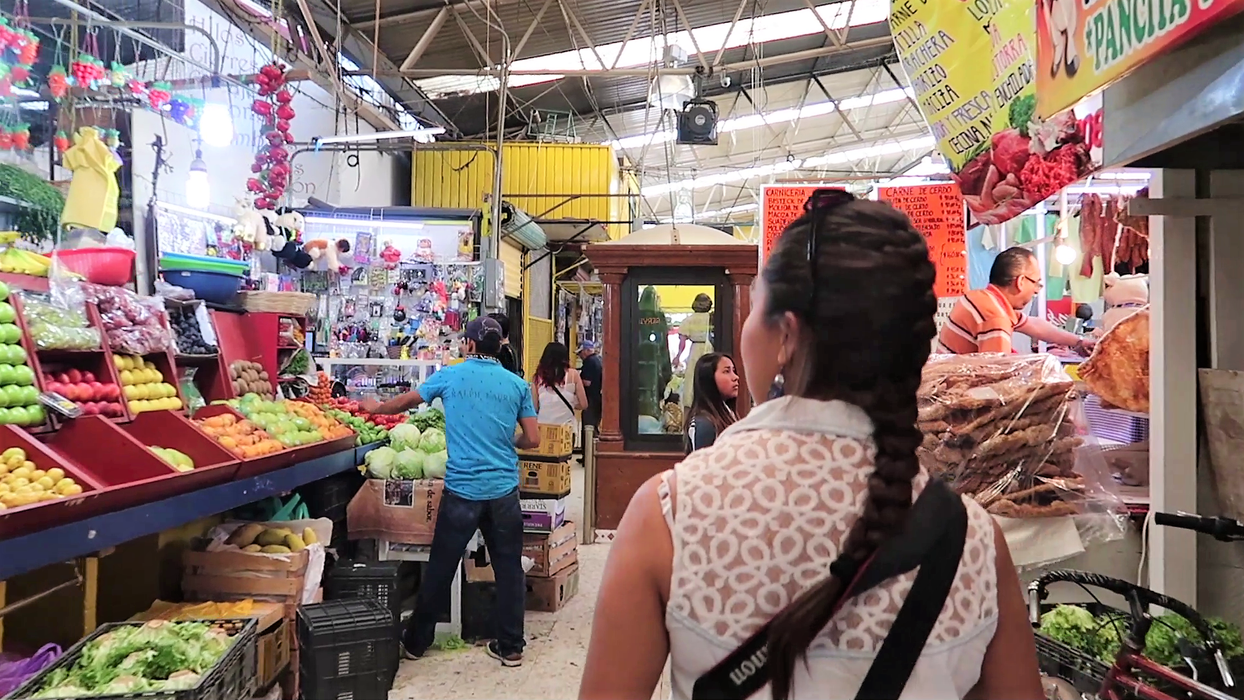 The first building we went to looked like many Mexican markets with stalls selling fruit and veggies, others selling meat, others selling general household items, and many of them were actually tiny restaurants selling hot food and cold drinks with customers squishing together in the limited seating. Lots of colors and smells to experience but what I was looking for wasn't in this building.
I had heard that this market sells exotic imported food, mostly meat, and traditional Mexican snacks, mostly bugs. I should clarify that not many people eat these insect snacks much anymore but it is something that has been around since before the Spanish stepped foot in Mexico. So you could almost call it Aztec food, but they ate many types of other food too.
We had to walk a block or two to get to this exotic portion of the market and around every corner and down every walkway was something unexpected. I was expecting lion and tiger meat as some of the menu options but I didn't expect armadillo, turtle, and coyote to be on there.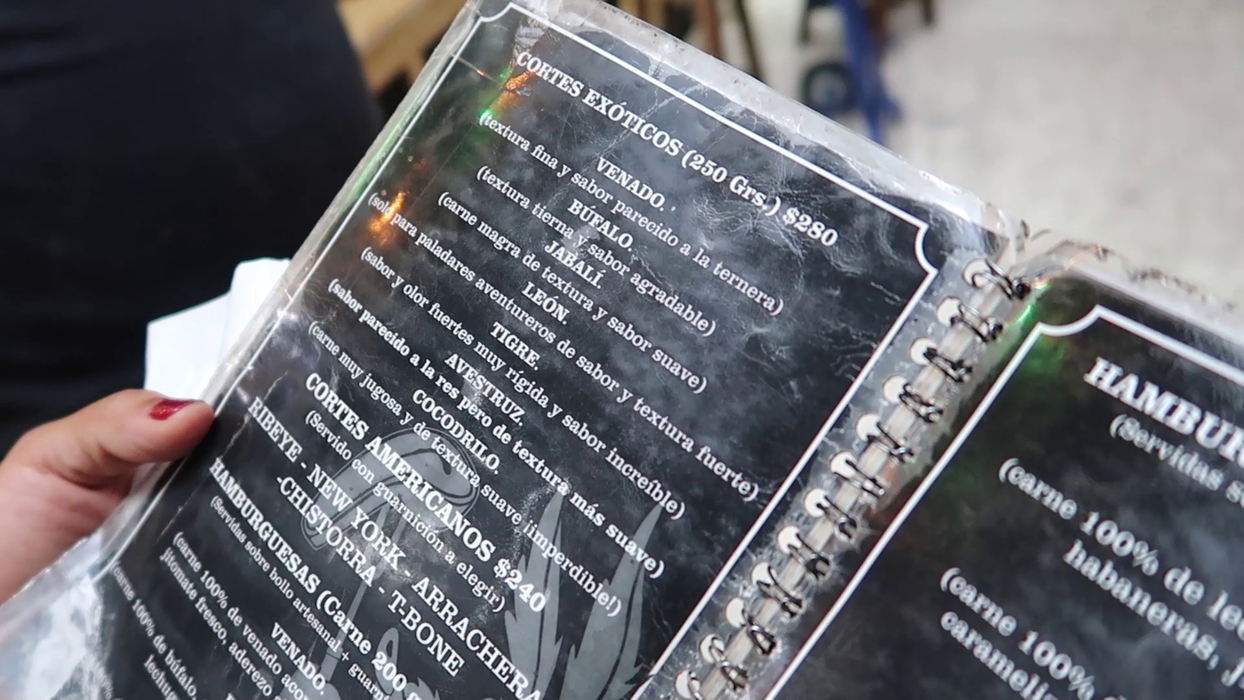 Another part was the seafood section with all kinds of fish and other sea life on ice, including shark.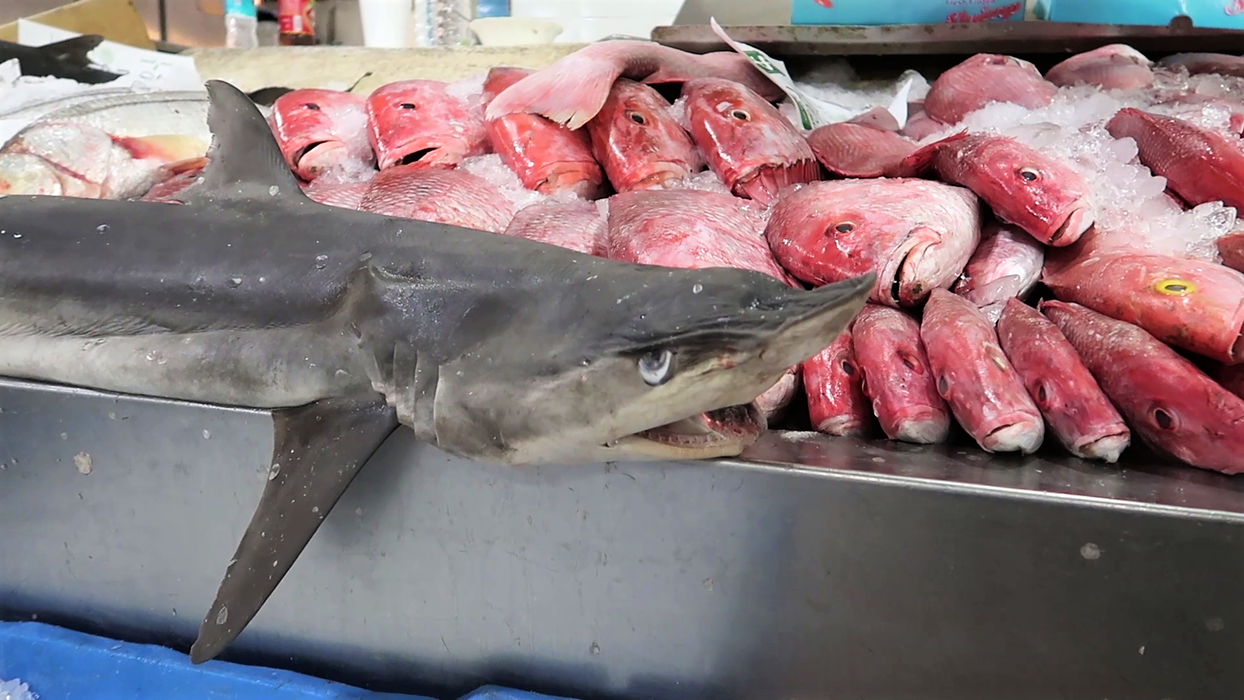 The butcher section included chicken feet, whole turkeys, a pile of tongues and a bag of brains (I'm assuming from cows).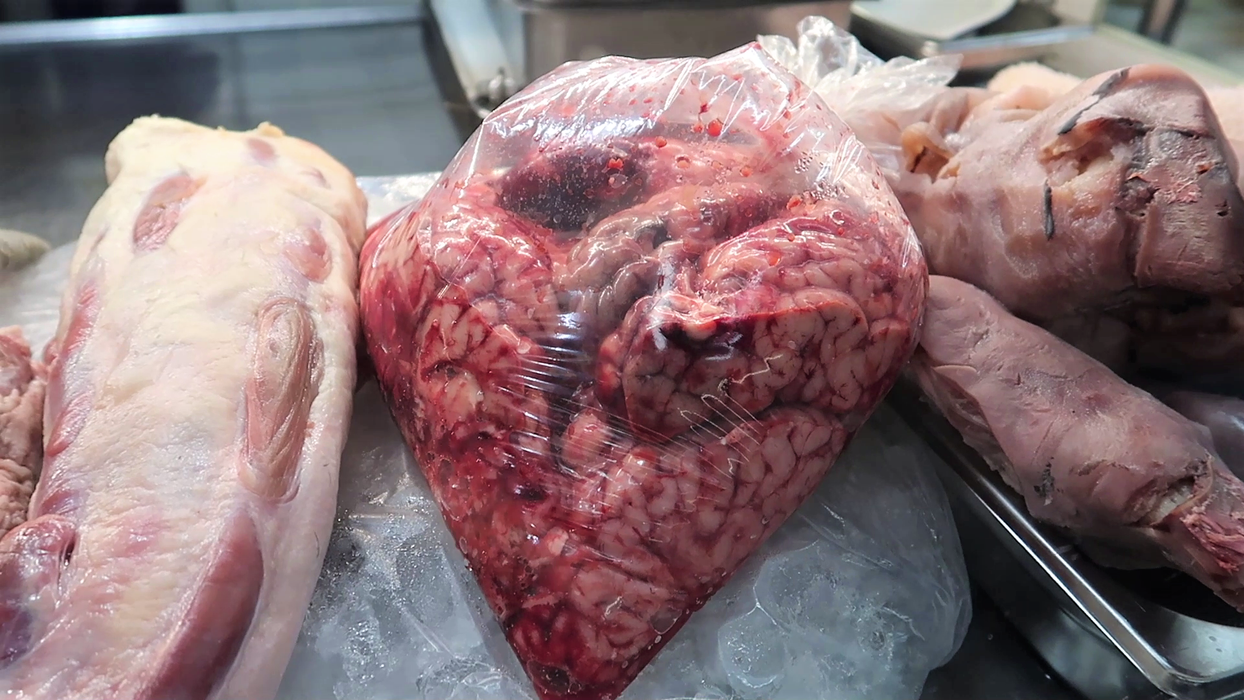 One of the most interesting aspects of the market is that there are European-style delis offering tapas or meat and cheese platters. This was where Miriam and I ate. The menu was baguette sandwiches that come with a meat and cheese plate and 3 glasses of wine all for around 120 pesos ($6). The food was really good, but the smells in the building weren't great with all the fish and raw meat, etc.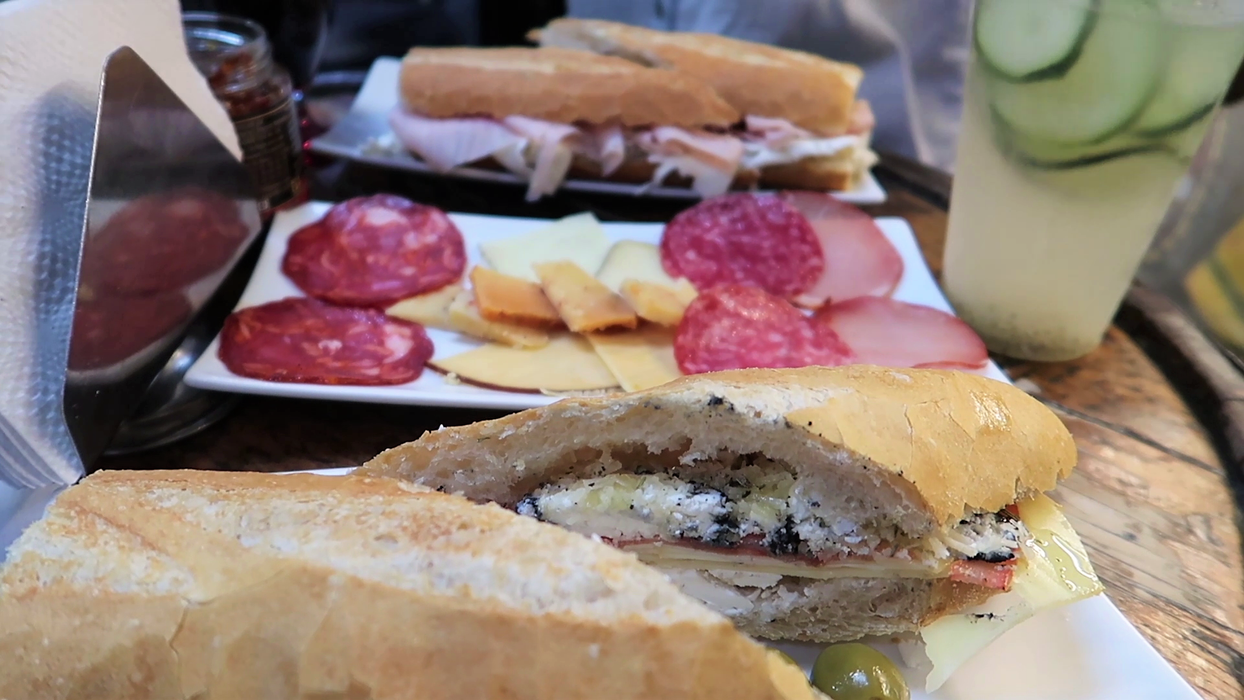 Before I left I picked my traditional Mexican snacks. 3 different kinds of bugs. I went to a local park to test them out and give you my review of them. You'll have to see the video to see how that turns out.
Note: I didn't order any of the exotic animal meat because I had no idea how ethical their sources were for them. Especially for things like tiger, lion, and turtle.
Would you try eating bugs?
Music used:
Sakura by Karakter
https://soundcloud.com/thekaraktermusic
---
▶️ DTube
▶️ IPFS