In Malaysia, Starbucks is just another fast food super chain invaded recent years. The pricing for their coffee is considered on the high side if measure with local average income. Little do we realized, our living standard has been raised, and the local currency Ringgit Malaysia has been tarnished to the ground. Spending RM20 for an average lunch has become a norm.

Stepping out of office during lunch hour, I usually suffer from overconsumptionoflocalfoodiousis trying to find something new. Added with the super warm weather all year long, one really does not like to eat at local restaurant that is pack, and oftenly after lunch our shirt will smells like barbeque. Trust me, everytime when my colleague came back from lunch, i can tell which restaurant they went. What people fail to notice, is a small Starbucks outlet humbly hiding at the right corner of the above panoramic view.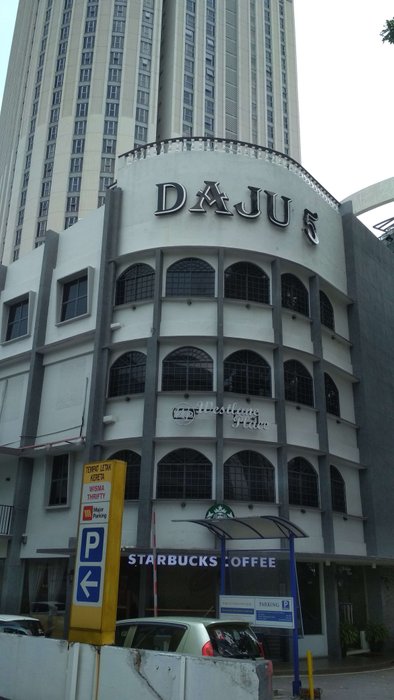 As you can see, the shop is hiding at the dodgy end. If not carefully observe, you will probably missed it.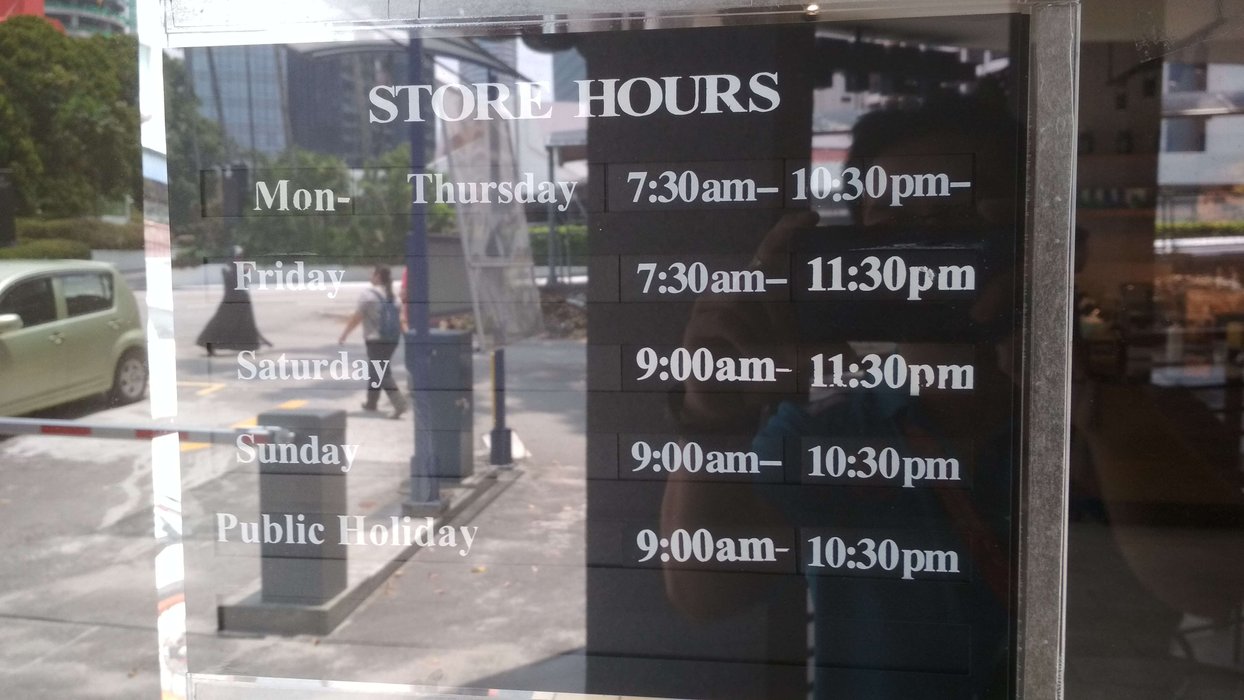 Usually, Starbucks outlet at malls starting business at 10am, but this, starting ad early as I arrive my office. This, is no fast food restaurant. Berjaya Starbucks in Malaysia is a full scale restaurant.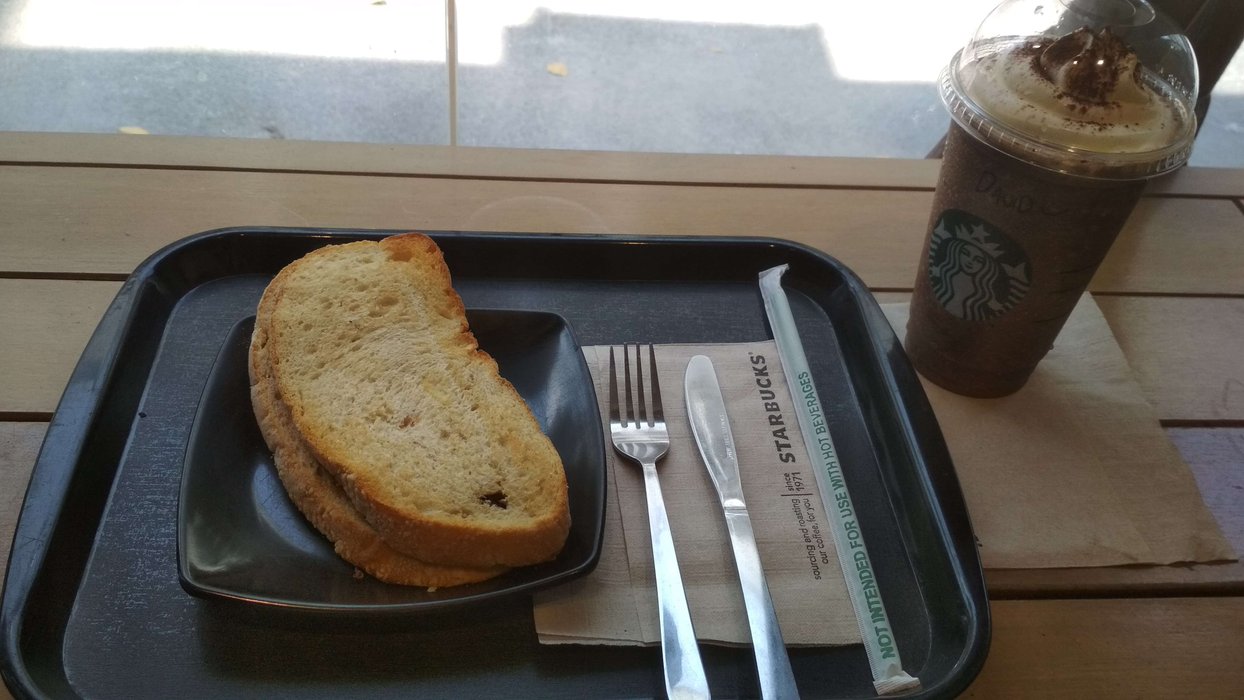 There is a row of seat by the window allow you enjoy the view of passing by cars to the parking space. Seriously, nothing to see hwre unless some pretty girl walk pass, but its cozy with air condition blasting through the environment whilst enjoying some sunlight by the window.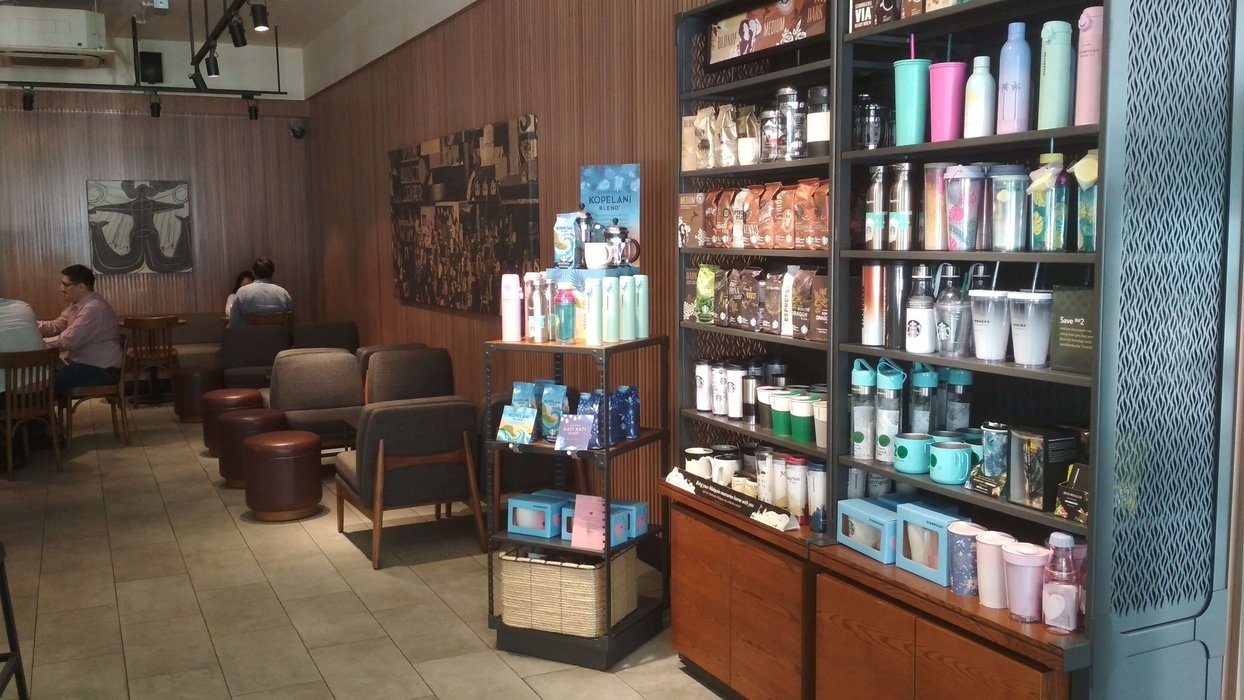 Right side of the main entrance is a range of display merchandize, and followed by more cozy seats. I am going to tell you these are some "afternoon time killer". There was once I fell asleep whilst sipping coffee here. By the time I gain conscious, it was already late evening.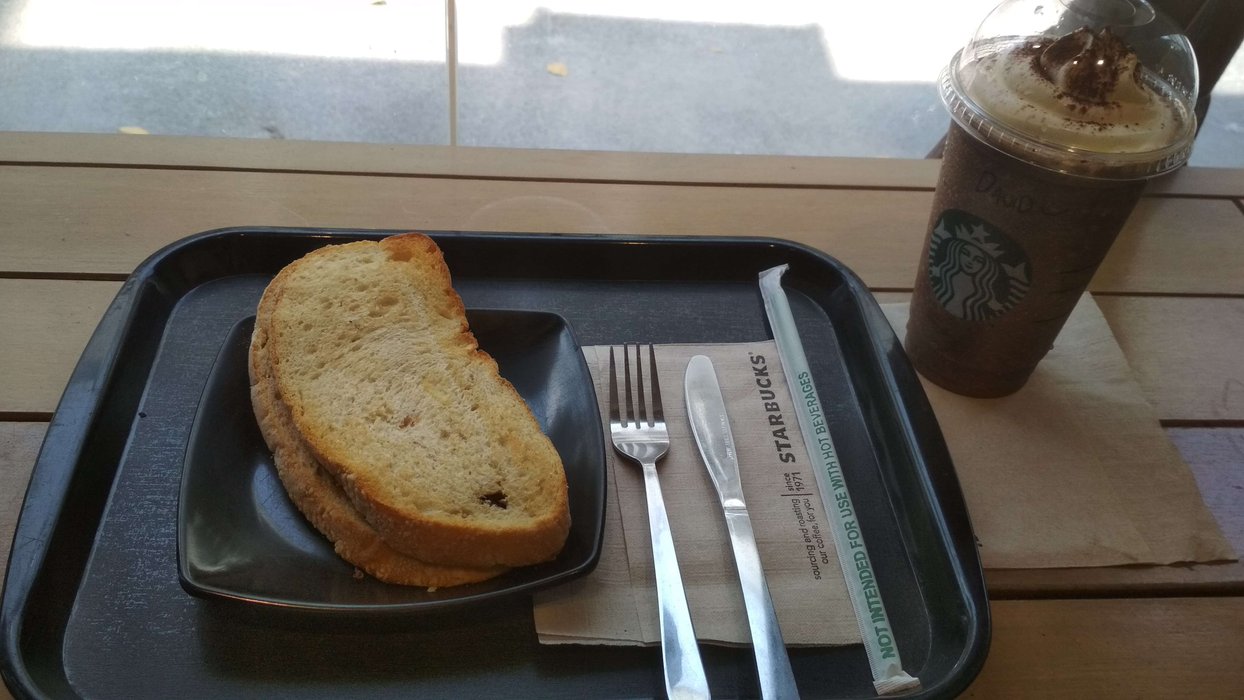 Here is my lunch. Chibta Mushroom Melt and a Dark Mocha Frap Venti with Cream. A cup of Dark Mocha Frap would have cost me RM19.80, you want to guess how much this meal cost me?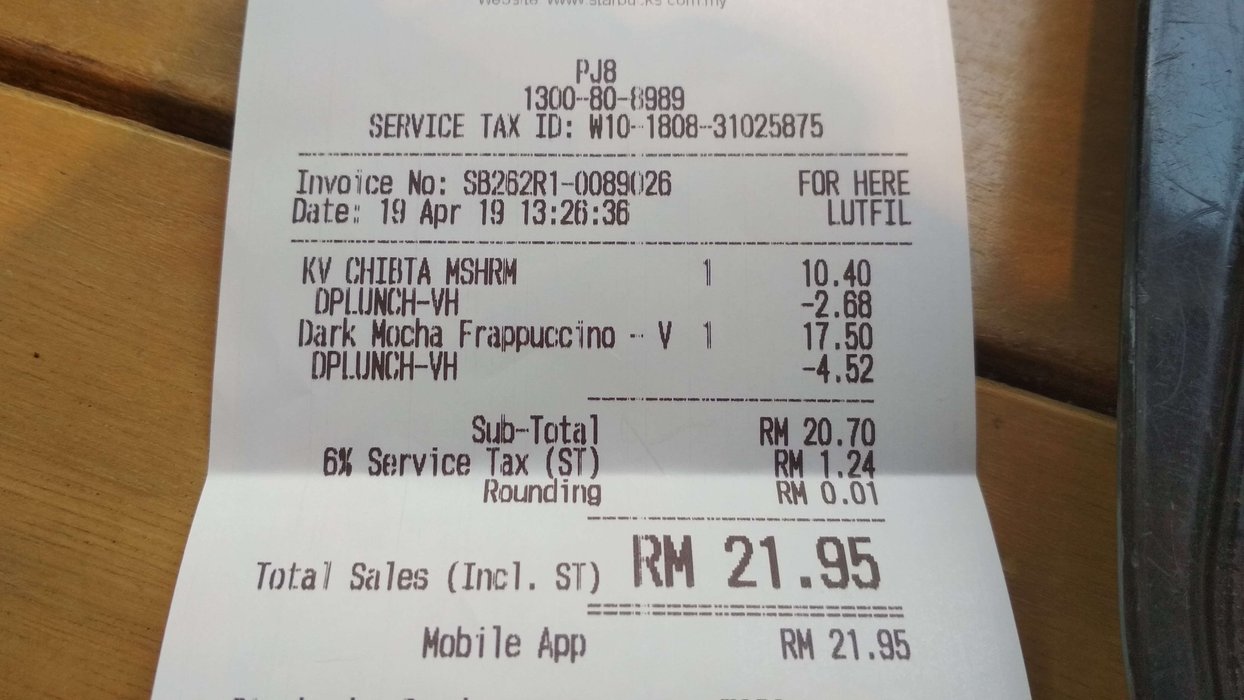 That is correct. Between 12pm to 3pm, set lunch is RM14.50, to up size for other handcrafted beverages, we need to top up RM5 difference. Including tax, it only set me back RM21.95 for this beautiful 1 hour vacation with free Wi-Fi.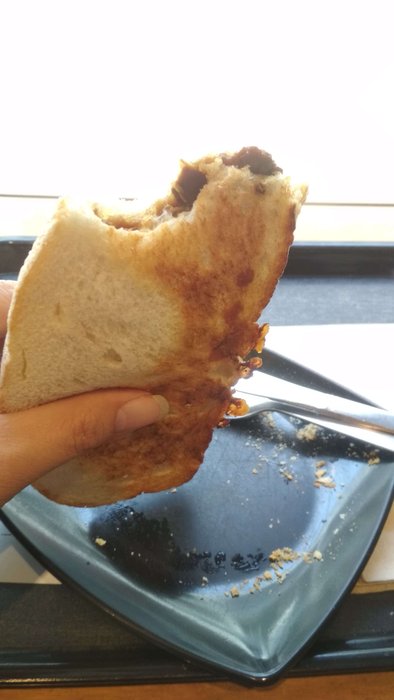 This has nothing concern about the restaurant, but i took this picture to show my friends, I like to eat with my left hand, because my right hand is busy with my camera phone. Other than that, the mushroom is so soft and tender, the cheese not only melt in the fillings, they melt my brain as well.
Starbucks
21, Jalan Barat, Pjs 8, 46200 Petaling Jaya, Selangor
03-7450 0825
https://maps.app.goo.gl/8x6DbysrNS795cGa9
---
Posted from my blog with SteemPress : http://davidke20.vornix.blog/2019/04/19/get-in-starbucks-to-getaway/
---