This is a long outstanding post that supposed to happen months ago, but was procrastinated until now. Wouldn't dive down to why is that, but getting to know #travelfeed is one of the major cause for me to make this post comfortably now. Let's get on with it.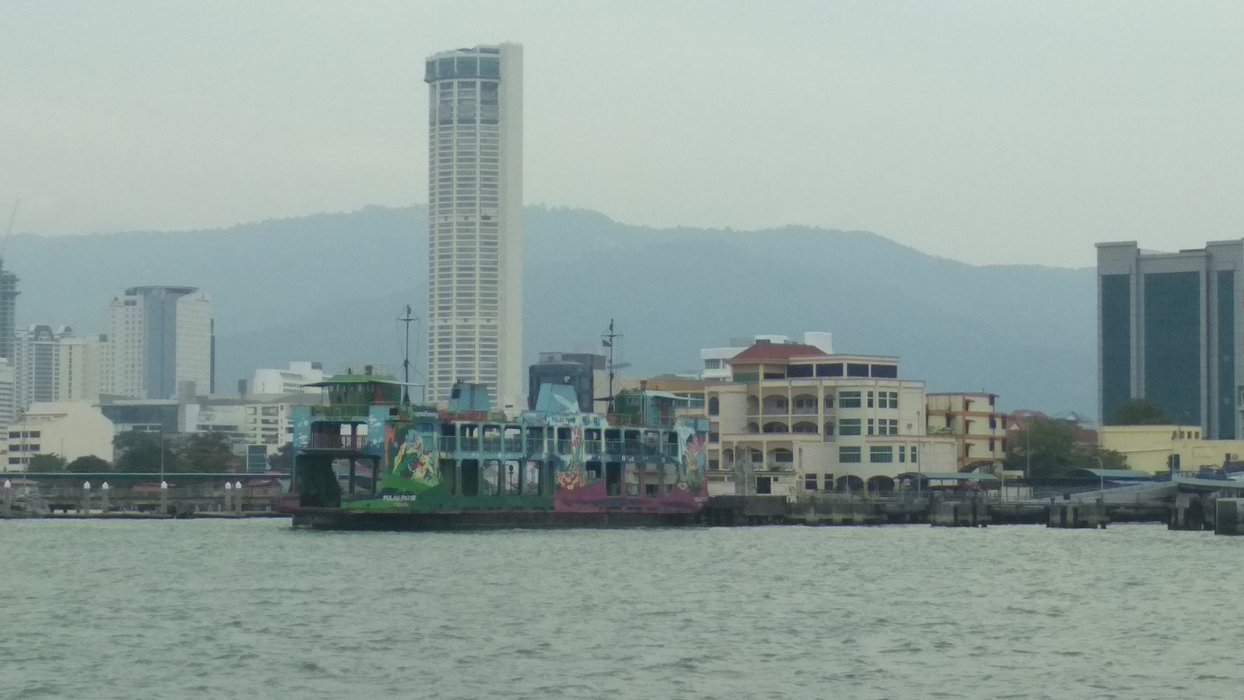 In every July of the year, me and LazyMom @francesaw will go to the Penang for St.Anne feast, so it happens every year. And Penang Island is a never ending explore place for us, despite having been going there for more than 20 times over the past 15 years. Officially, unofficially, company business trip, family trip, religious pilgrimage, #steem talk show, sometimes we go there more than 5 times in a year. Some of the older post regarding Penang Steem Talk sessions can be found here and here.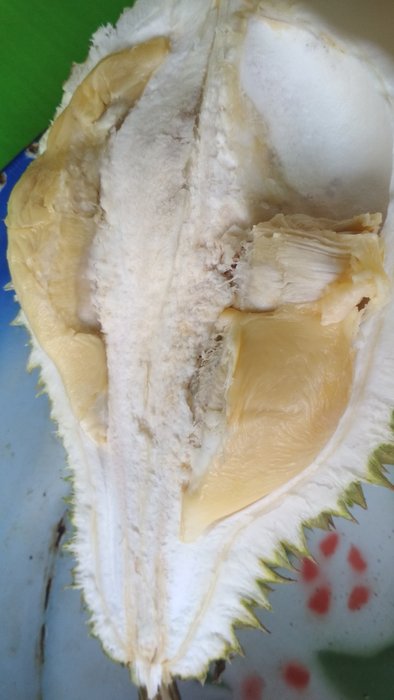 Going to Penang from the Southern need to pass by Taiping, and Taiping R&R usually in the July is unpleasant for most European tourist. As this kind of fruit, we call it king of fruit here in Malaysia, is called Durian. The distinguished smell of a mixture of seawater, half boiled egg white, butane(or petrol smell), and fart, emitted due to high protein and potassium from the fruits makes people wanted to vomit. Remembering @louis88 referred this as vomit fruit, but we like them.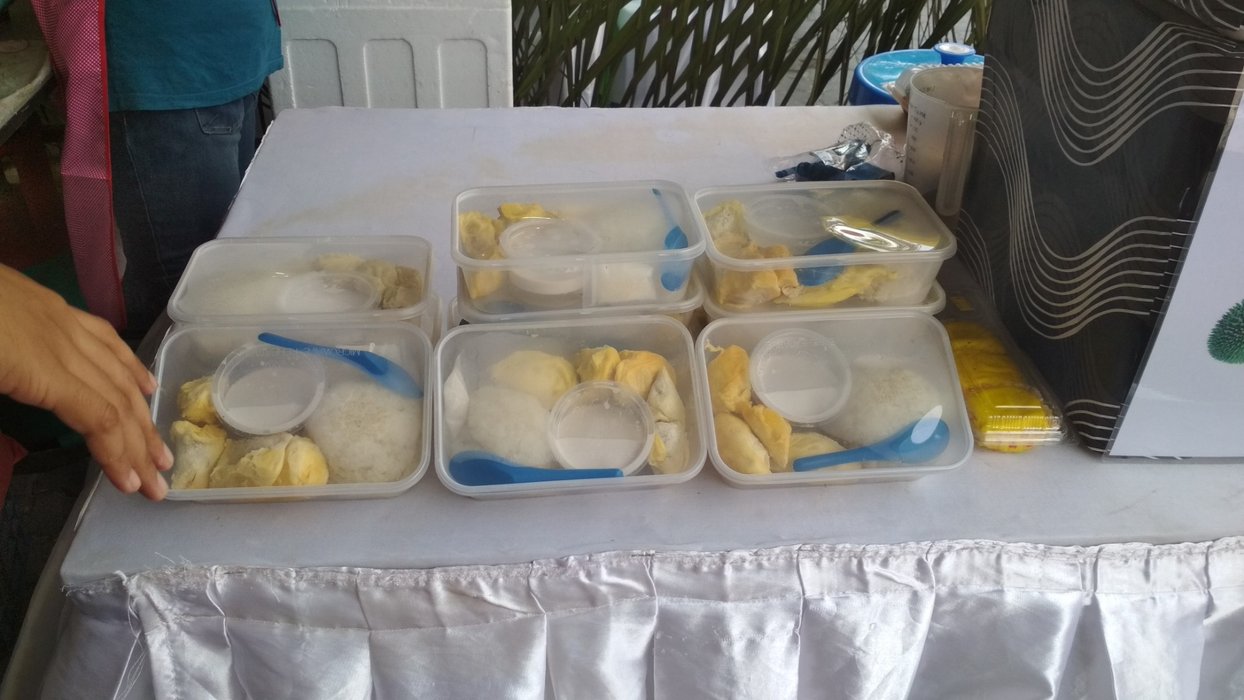 By eating durian itself, can be very expansive. Due to high sugar content, this fruit really makes you crave for it, like unstoppable. Me and LazyMom usually need to eat atleast 3 fruits just to get by. Most of the time we can eat 5 fruits, and there's once both of us ate 7 fruits. And mind you durian fruit is not cheap, alternatively one can eat together with sticky rice, topped with coconut extract with the durian. I wouldn't wanna spoil it for you, but worth a try!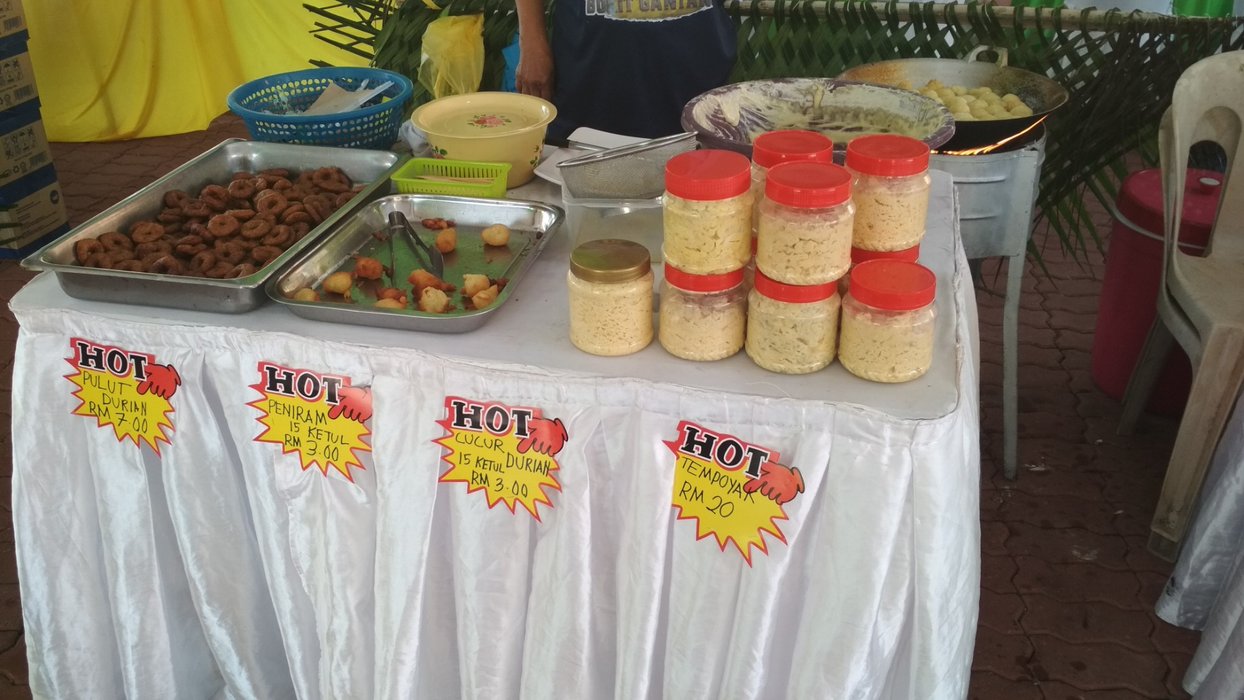 Alternatively, one can choose to take away processed version of durians. From the left, is rice flour mixed durian donut. Middle is fried durian seeds with flesh. On the right in the canisters is durian paste. In my opinion, if you're not going to sit down there and use your hand, durian paste will do the same magic.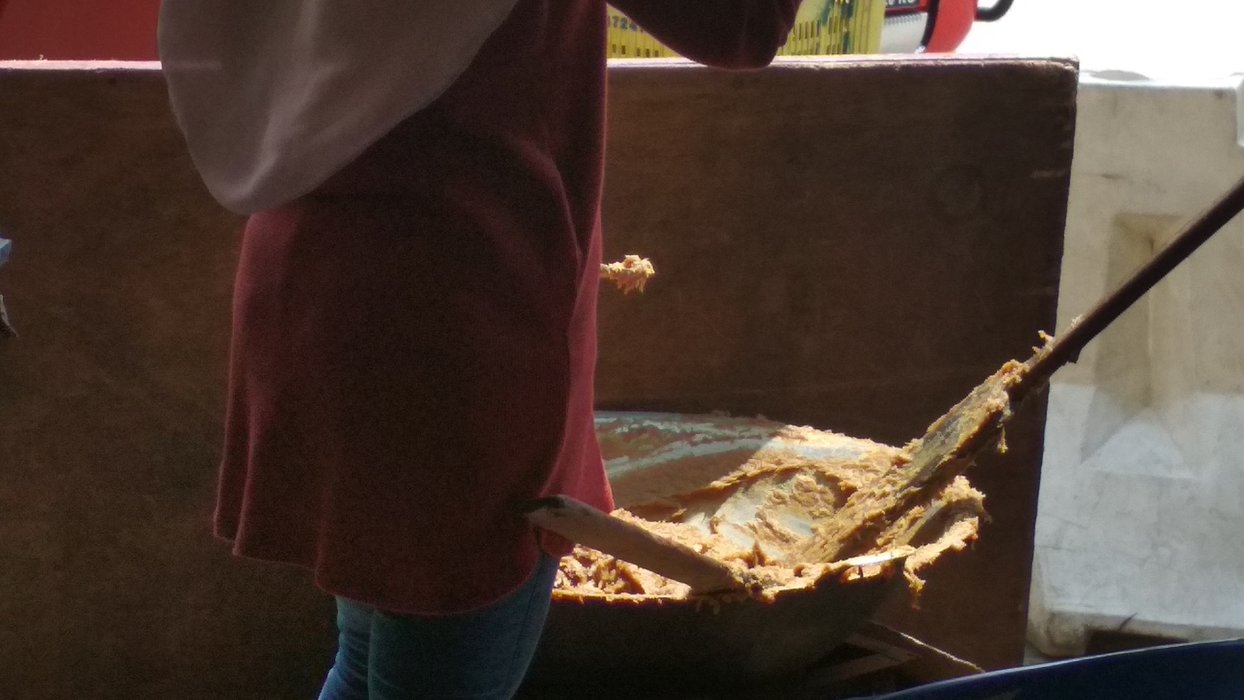 Frankly, despite Malaysia being one of the well developed Asian country, but this part of the country is way out of town and you can still see tarzan walking around. This is more of a raw footage of whats going on with the locals on their daily life. You can still see them cook at the open space. In the picture, is how they add the fruits into the huge pan and start stir frying them.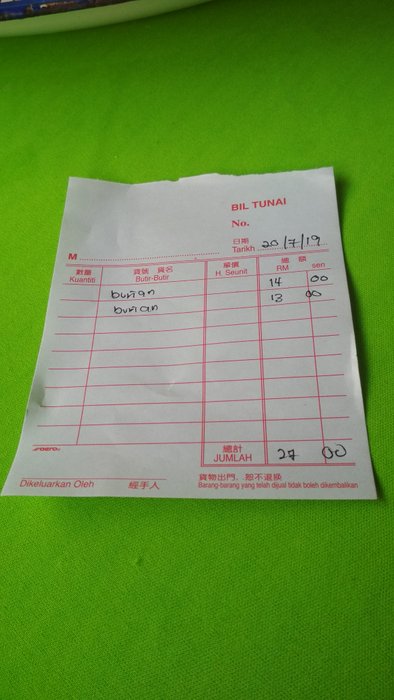 We beat good bye to the R&R area, and next year we will be back again if nothing goes too far off. We only had two fruits this time, given the fact that we just had lunch and immediately headed there for a quick durian. If you're interested, I have a #steepshot version of durian report from last year here. I would like to call for @redpalestino to join us next year, we can do the real local tourist style.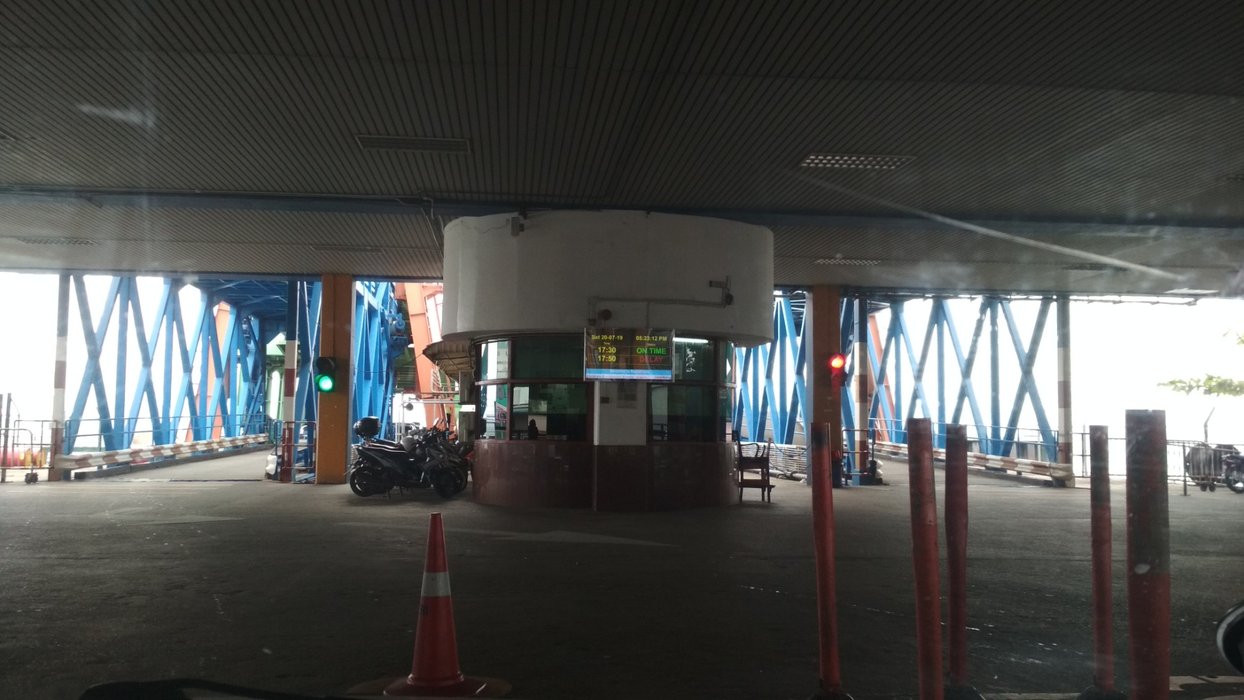 Fast forward to after an hour drive up North from the Durian R&R, we decided to take the Ferry from mainland towards island. Since we've got enough time before sunset mass, we decided ferry cruise will allow us to waste sometime on the boat and enjoy the sea breeze.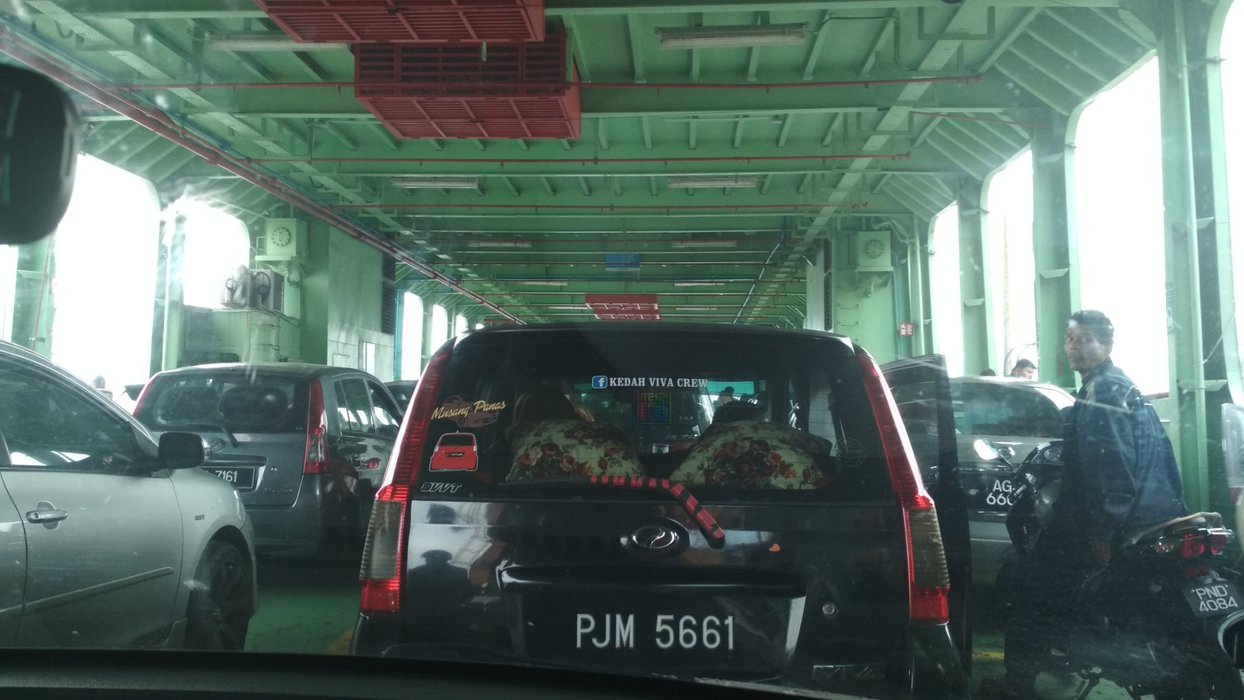 On board of old school ferry, this used to be orange color British style public transport, like a school bus, but lately they have refurbished it and make it colorful. Technically every ship has a different theme. Note that there's cages on the deck that store life vest.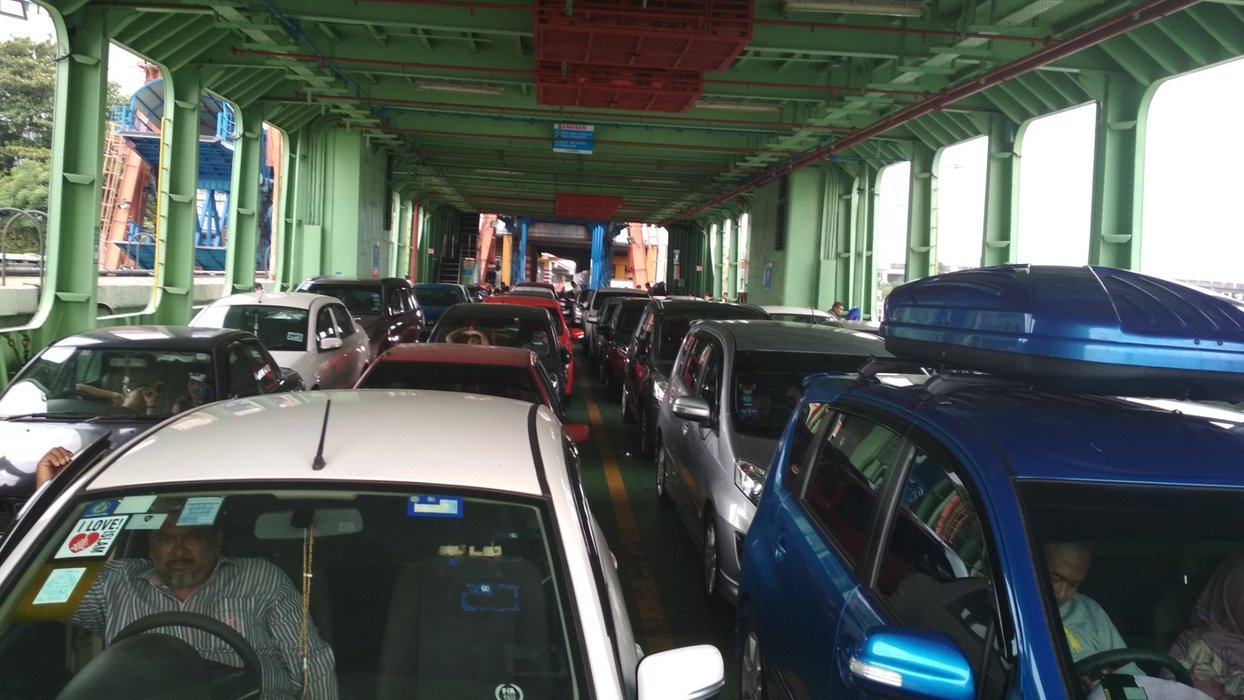 Once on deck, I recommend you to step out of the vehicle and get the car doors locked and walk away. Technically, you don't need to, but I strongly suggest you to do so. Reason being, not everybody has the sense of morale, some bastards just doesn't care about safety and leave their engine running. You don't wanna get stuck behind other's exhaust for 45 minutes. Some of the ferries upper deck is passenger carrier, you may consider to get to the upper deck if you're on one of those, otherwise go to the front will do just the same magic.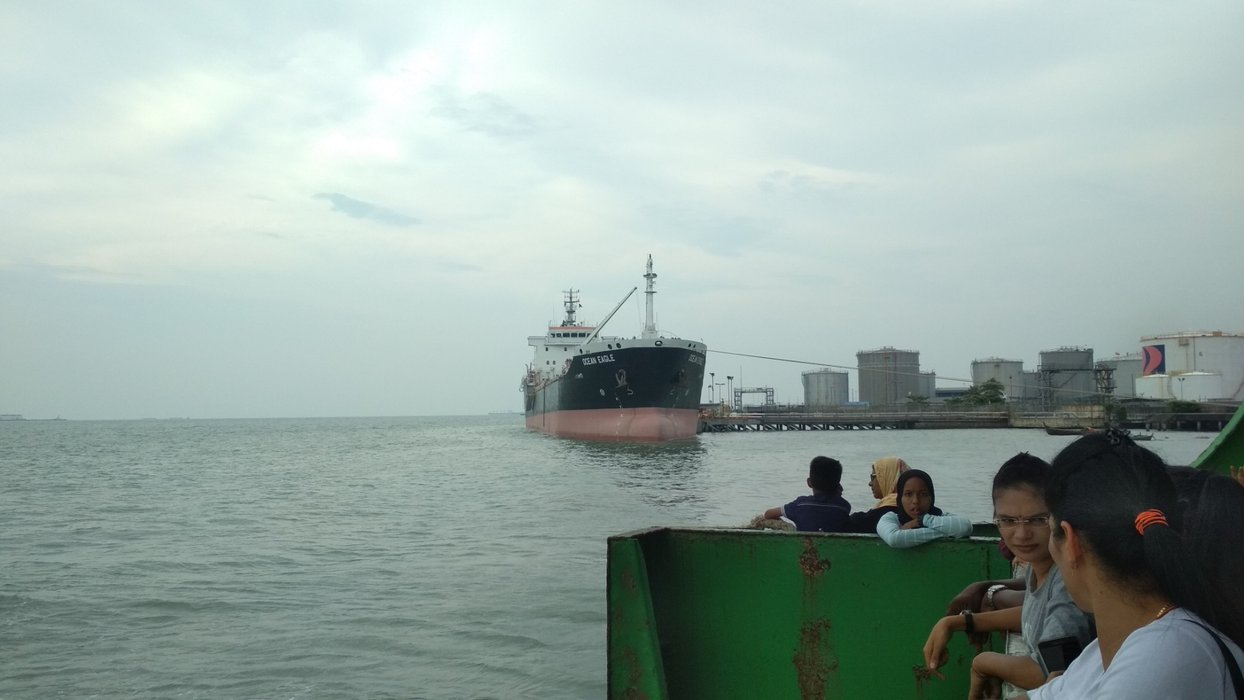 Good thing about RORO(roll in roll out) ship is, both the front and back of the ship are the same. The engine function with a gearbox that turn the turbine propeller front and backwars according to the voyage path. In the picture is Ocean Eagle, not a really famous cargo ship, but I started to have light interest on ships since Startrek Enterprise. Like I know this is a 2001 built cargo ship, currently at Canada open sea at this point of time whilst I am constructing this post. How do I know so? Here's the detail following this link.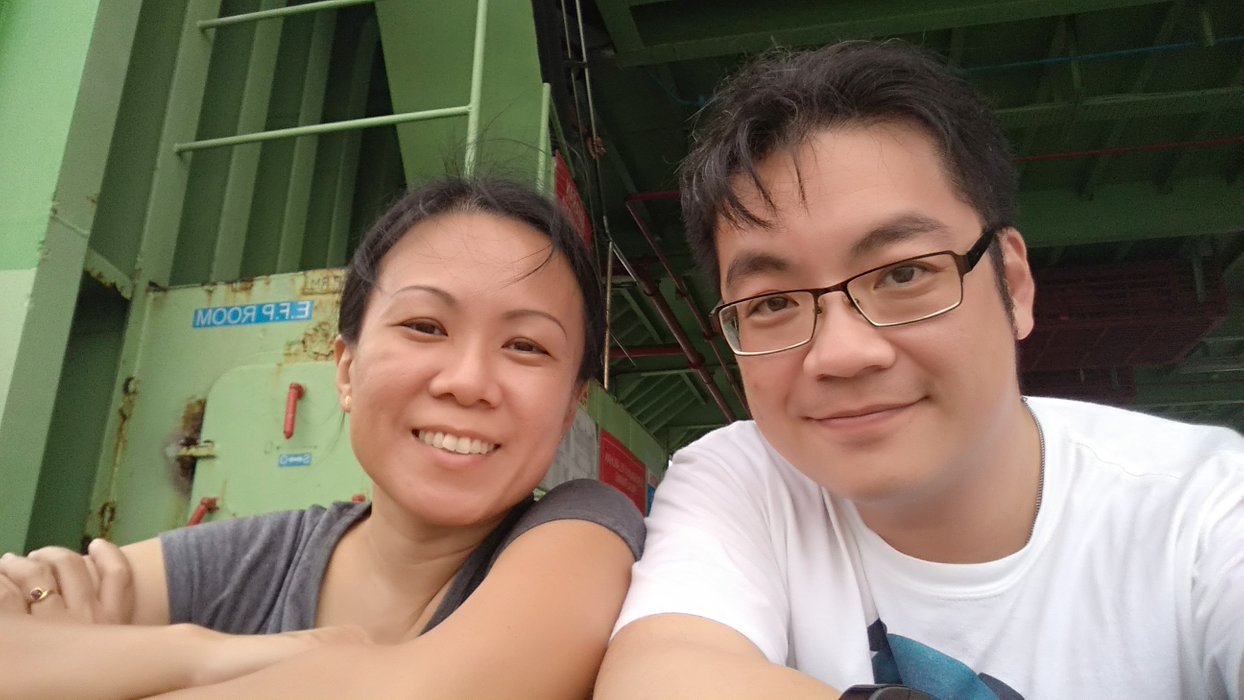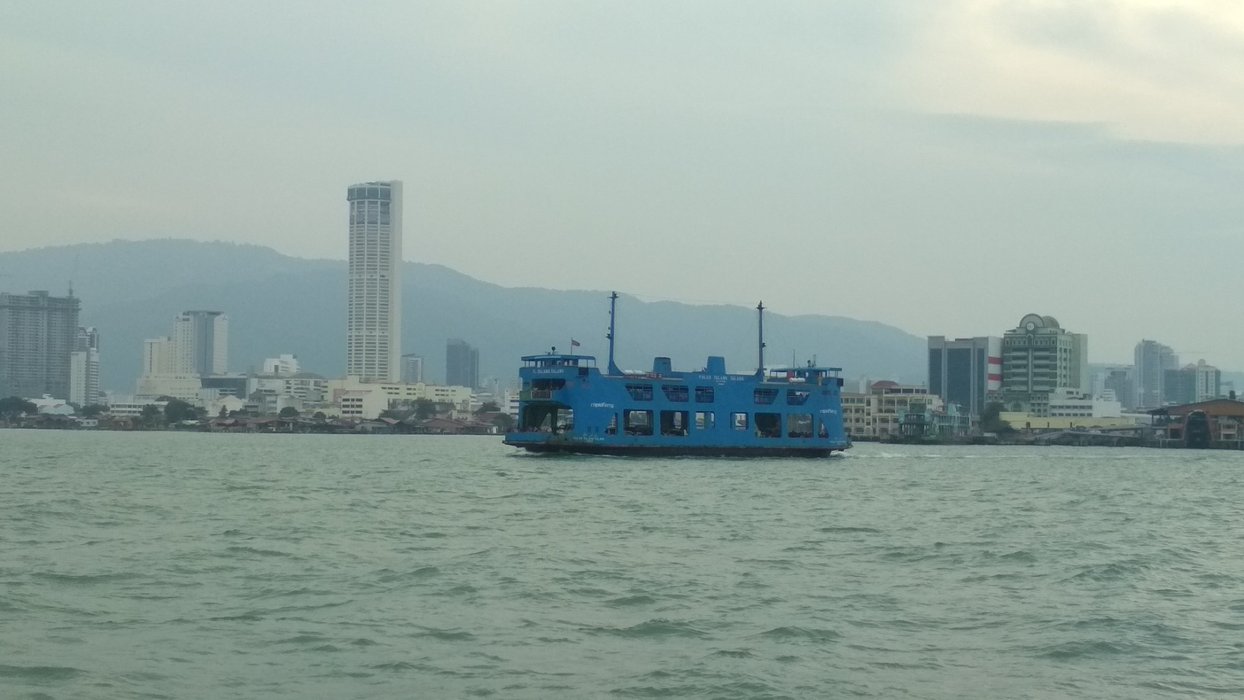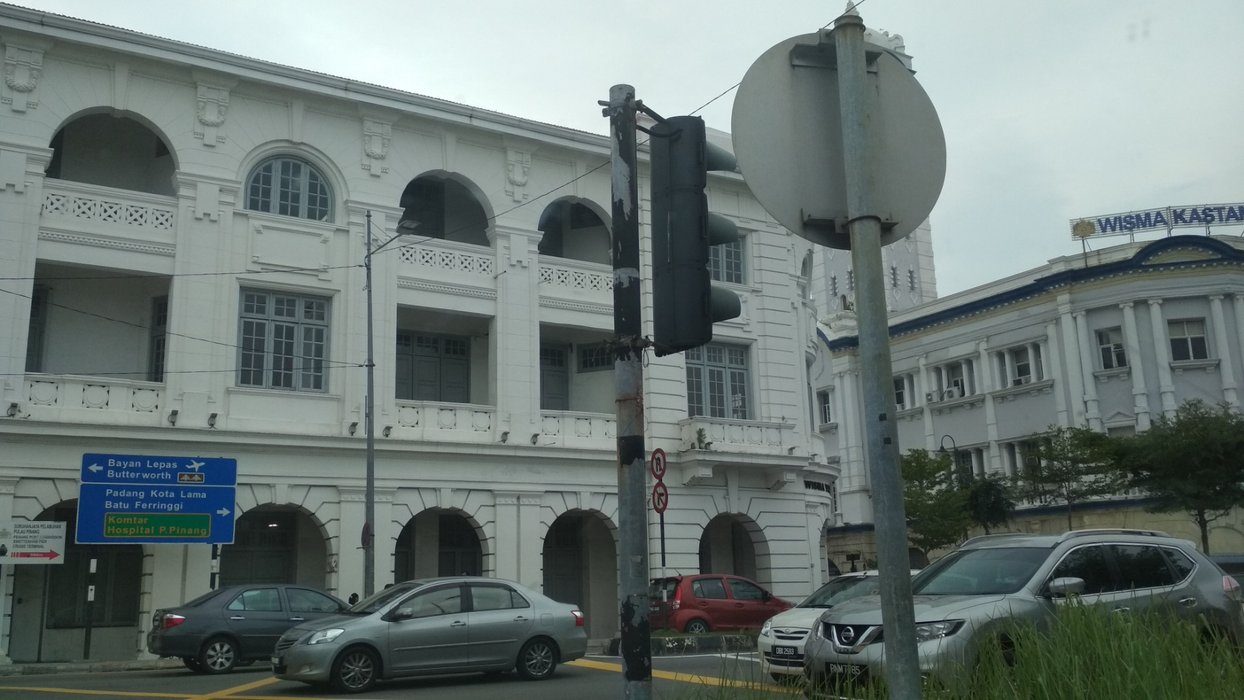 And after 45 minutes blasting of sea breeze, finally we are here in the Penang Island. Coming out from the ferry, on the left is immediately to the South, to the right is going into George Town, the down town of Penang Island. This is the top part of the island, and we can see many British colonial buildings here, most of these building are government body. For example, the building on the right is Wisma Kastam, exactly that means it's the royal custom office. Our next destination is visit a nearby Catholic church at love lane. I will explain what is a love lane later.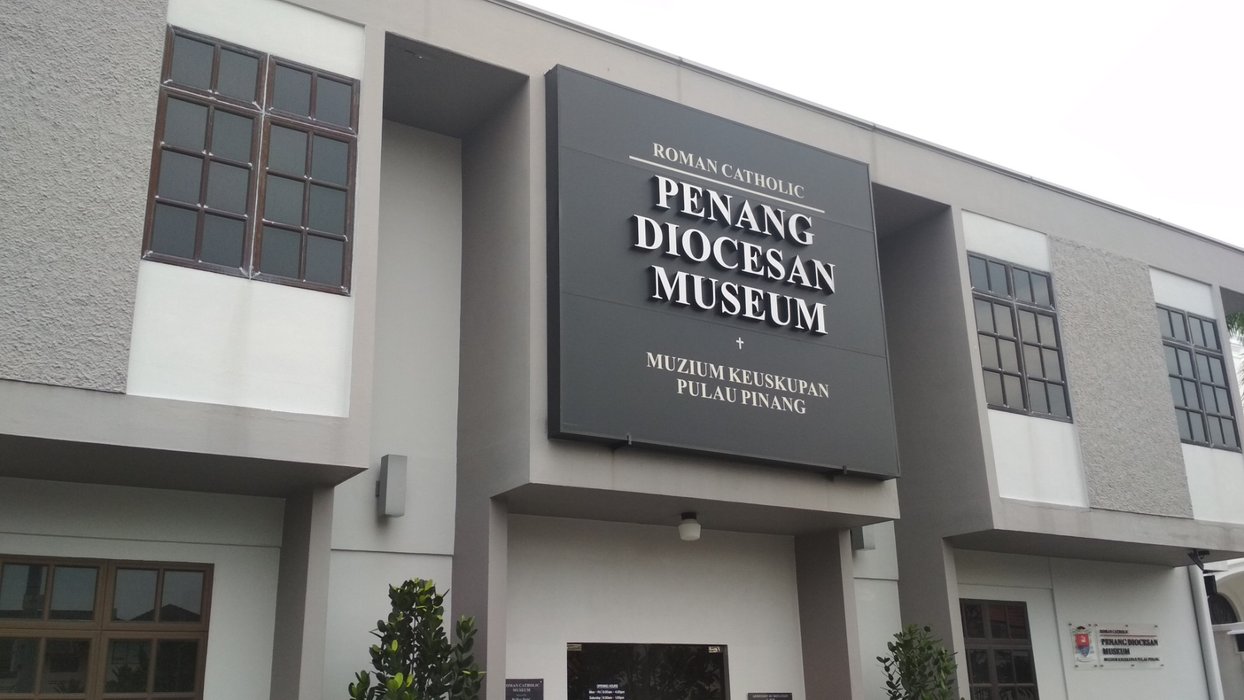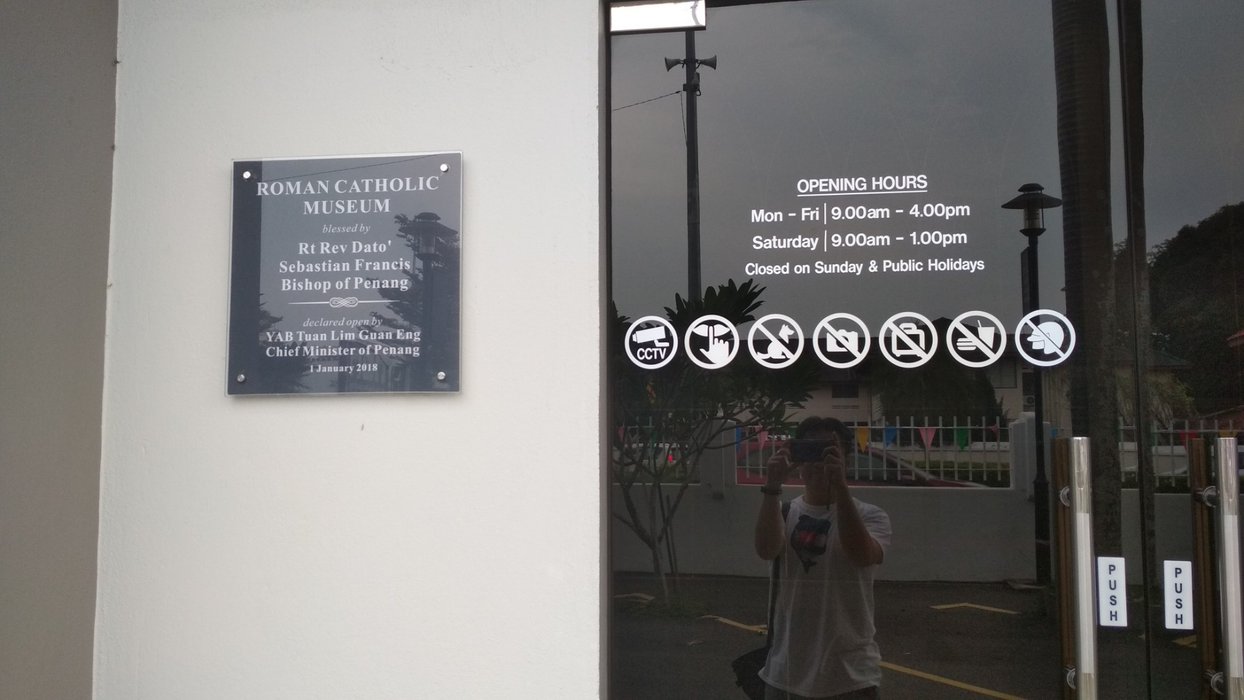 As we arrived at the church a little too early for the evening mass, we decided to pay a visit at the Catholic Museum, unfortunately we missed that too. Here's the operating hour, in case any of you wanted to go for a visit, do check on the time first to avoid disappointment. The following are a series of architectural photography session, I wouldn't dive down too much on what the priest talked about. I will leave some comment in the caption, if you couldn't see the caption from other app, please feel free to check this post out in travelfeed.io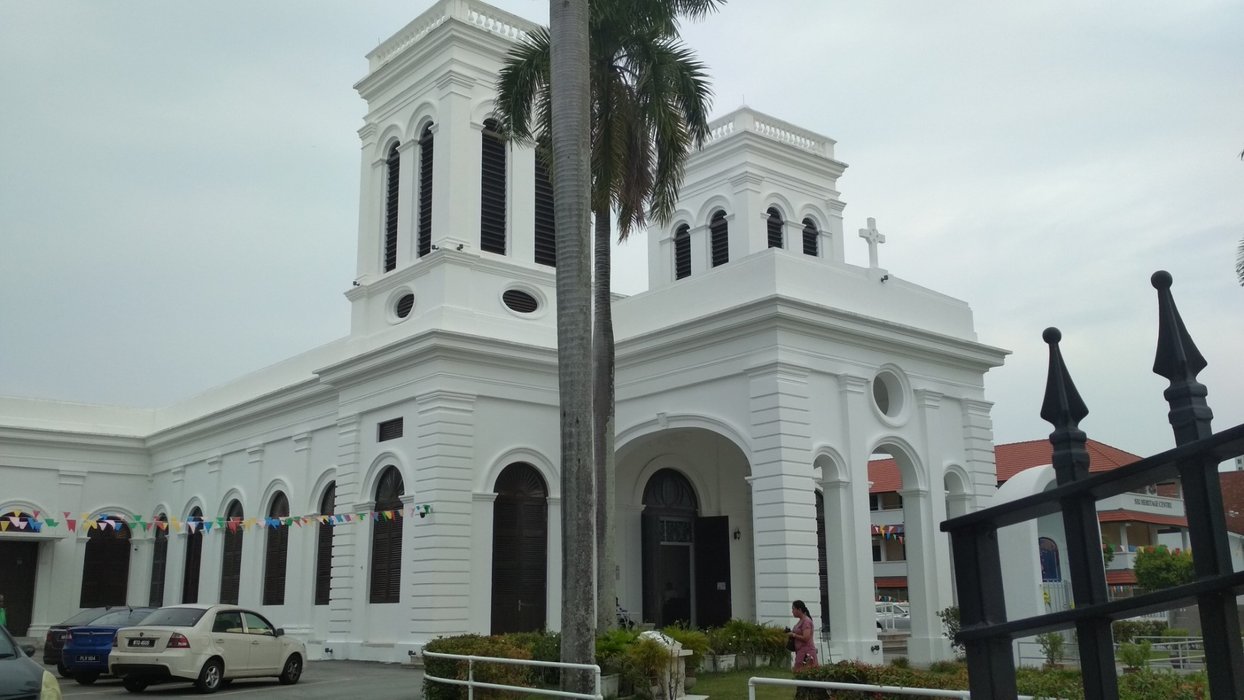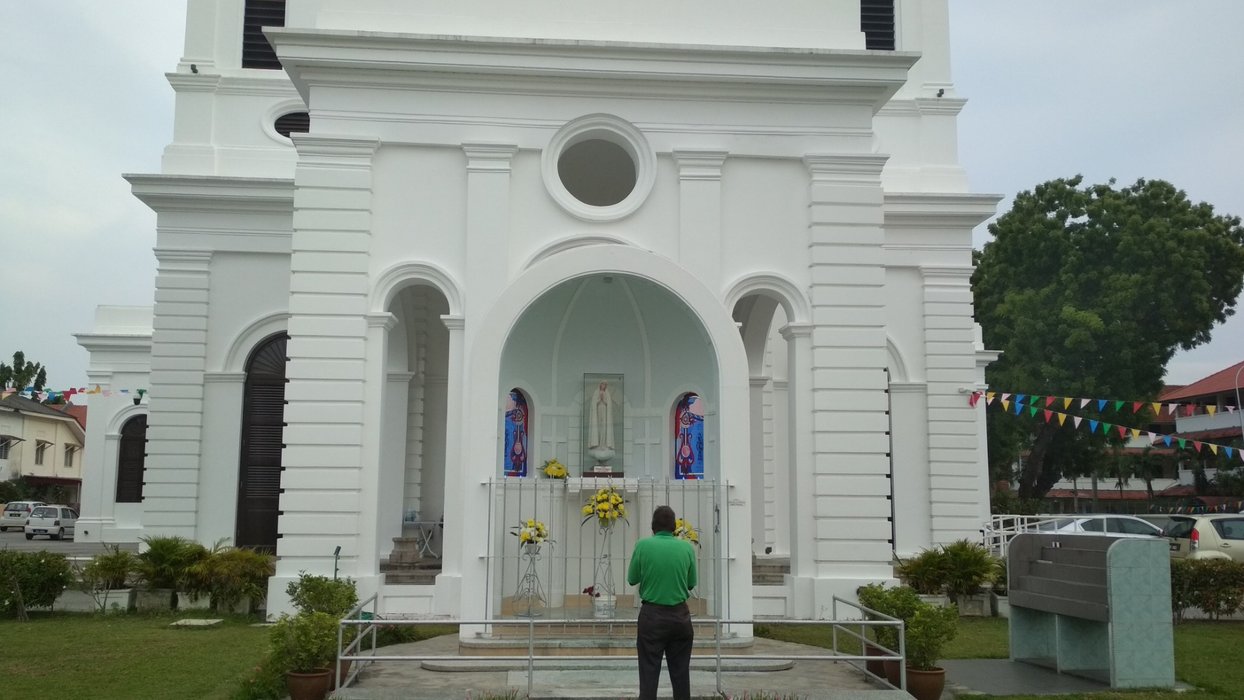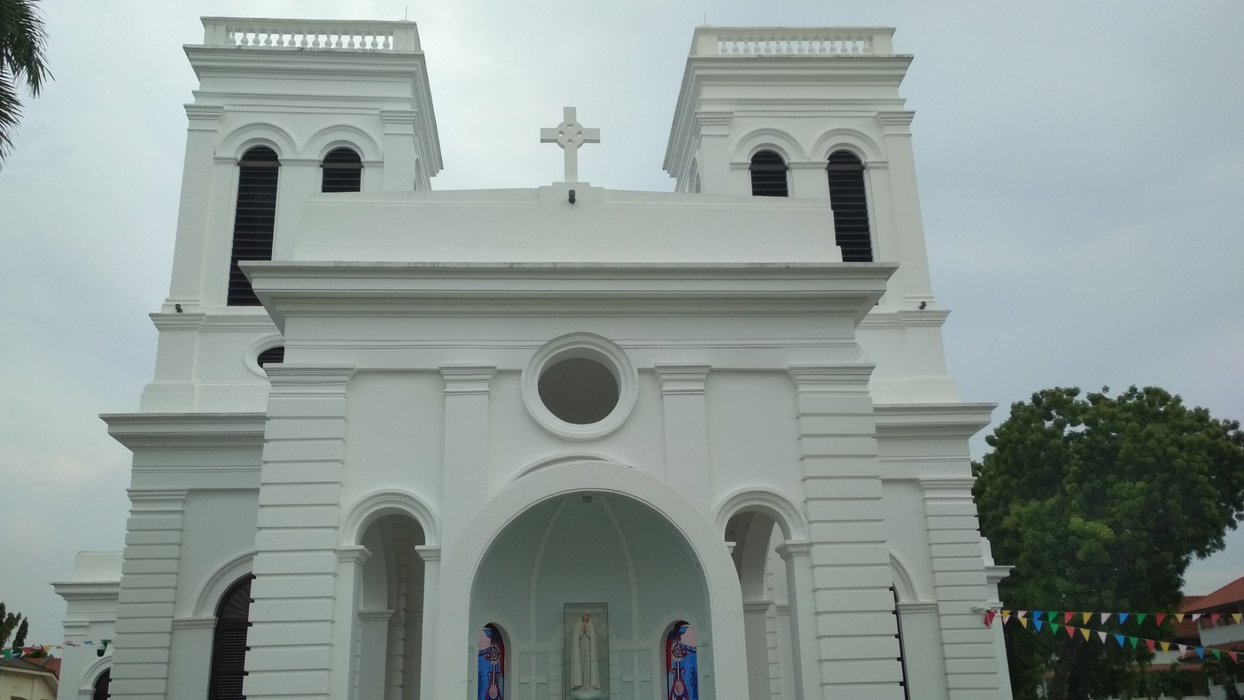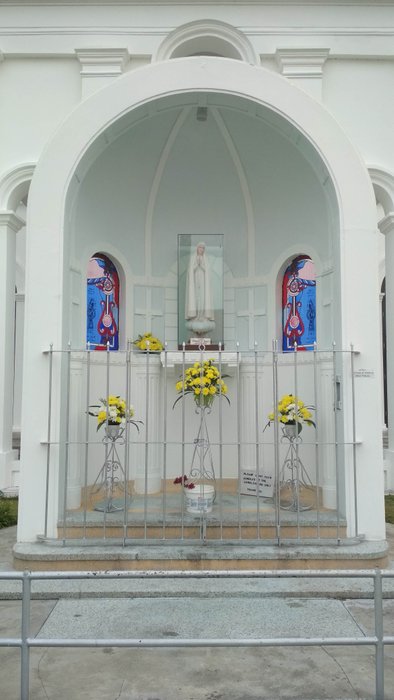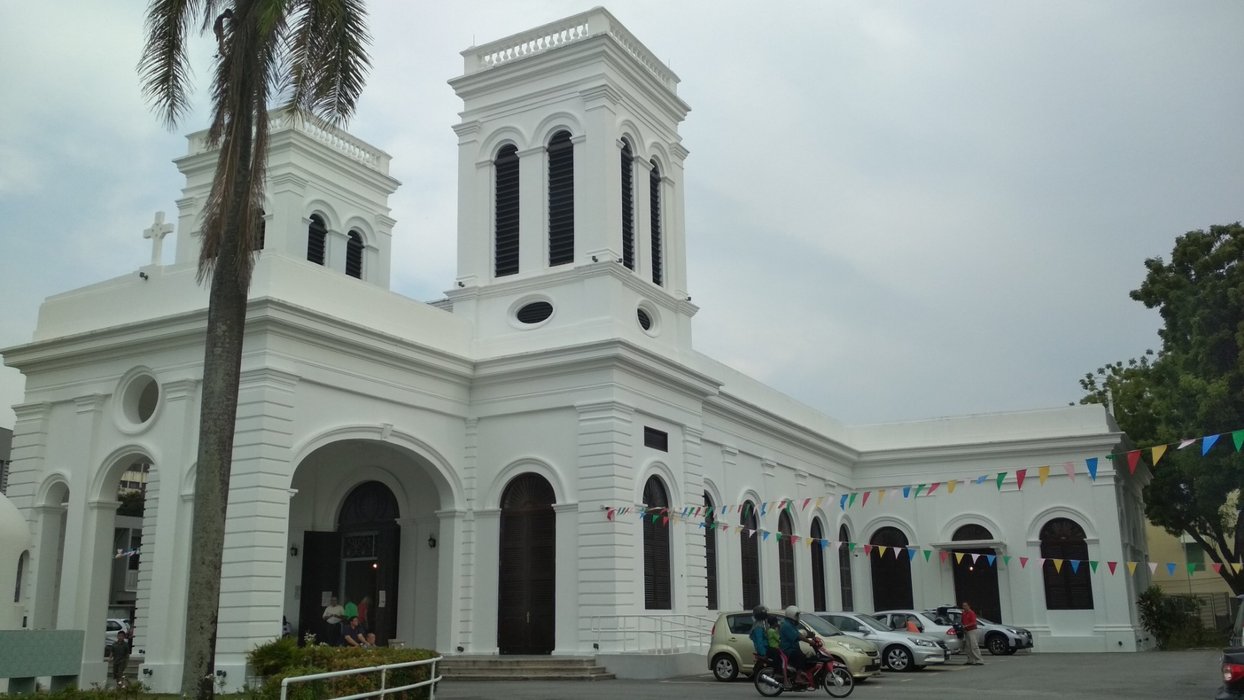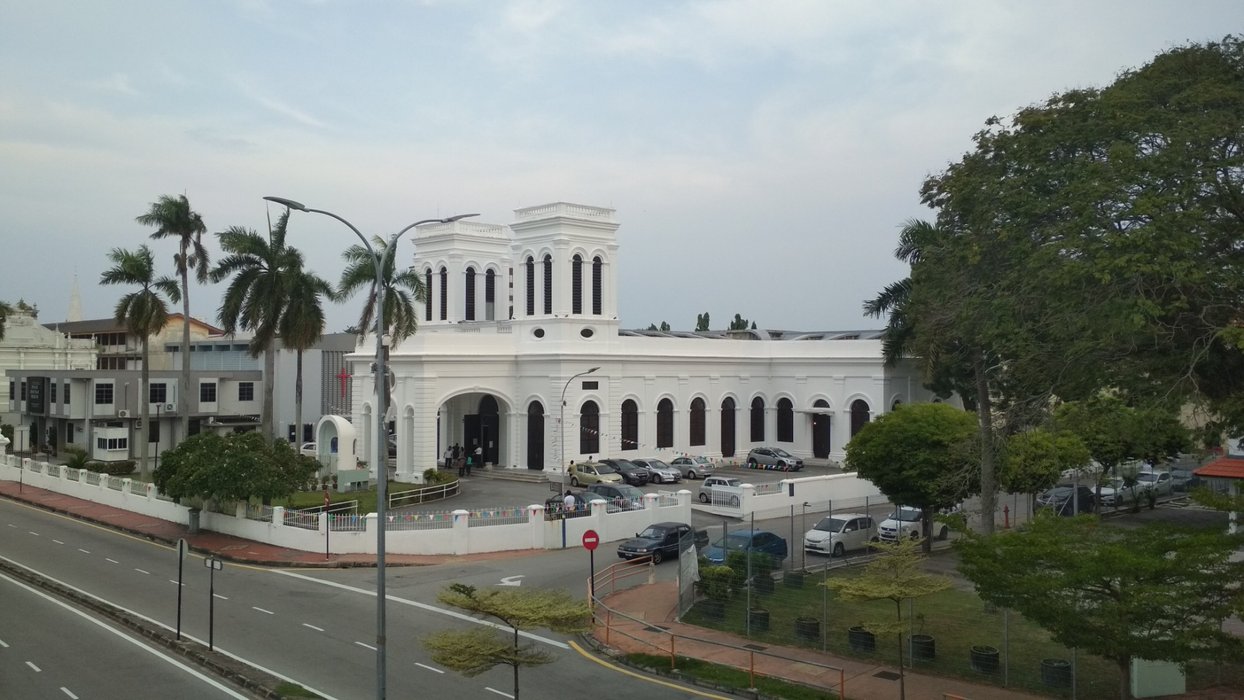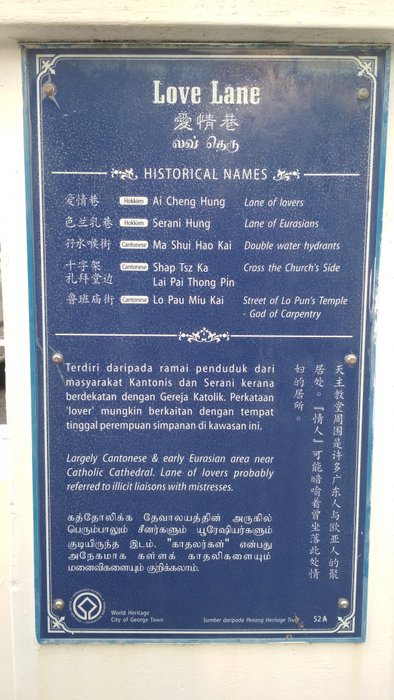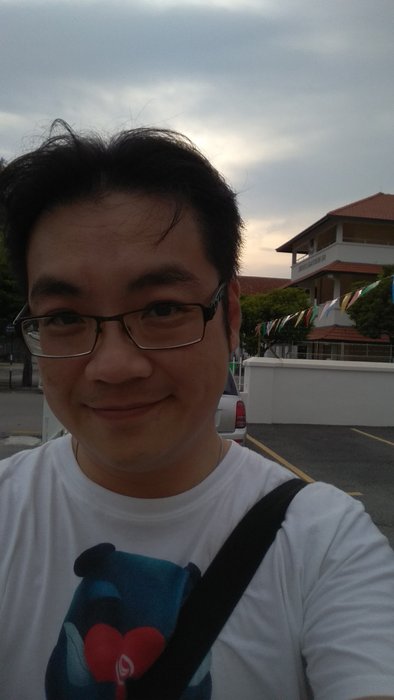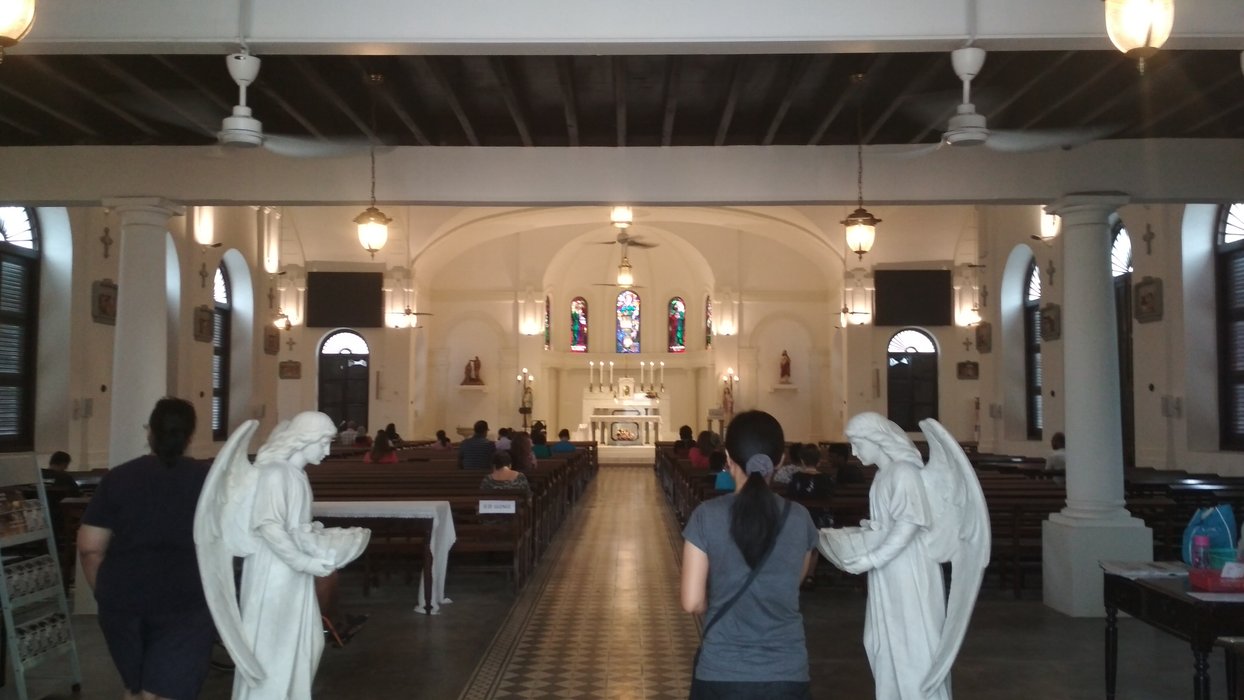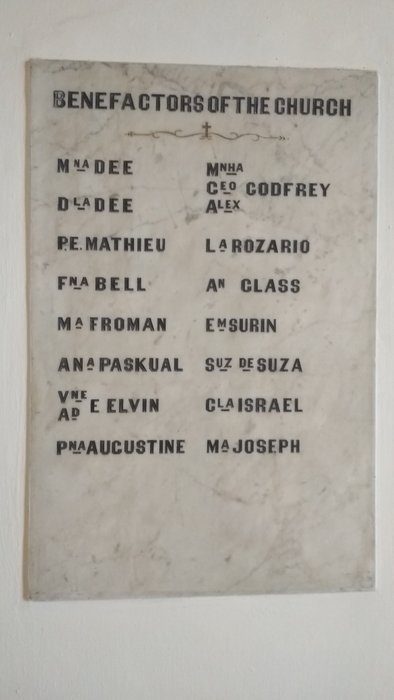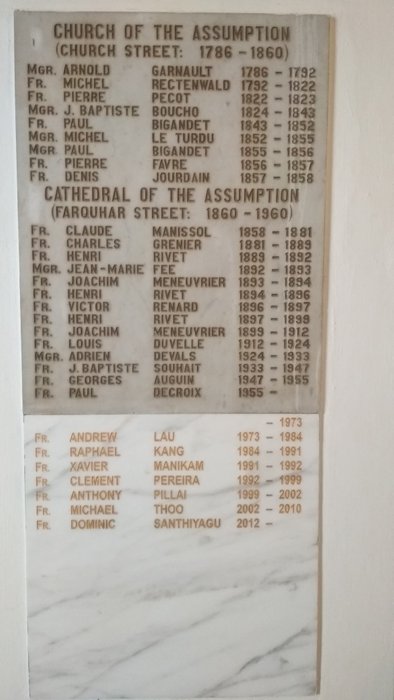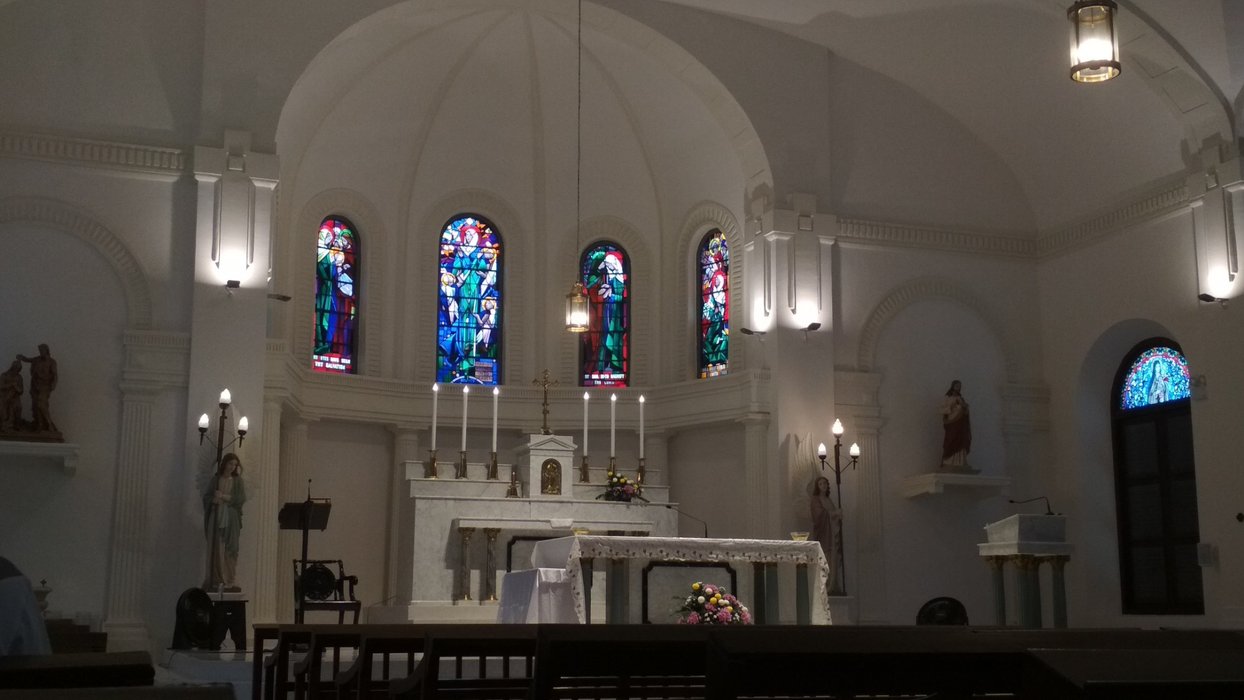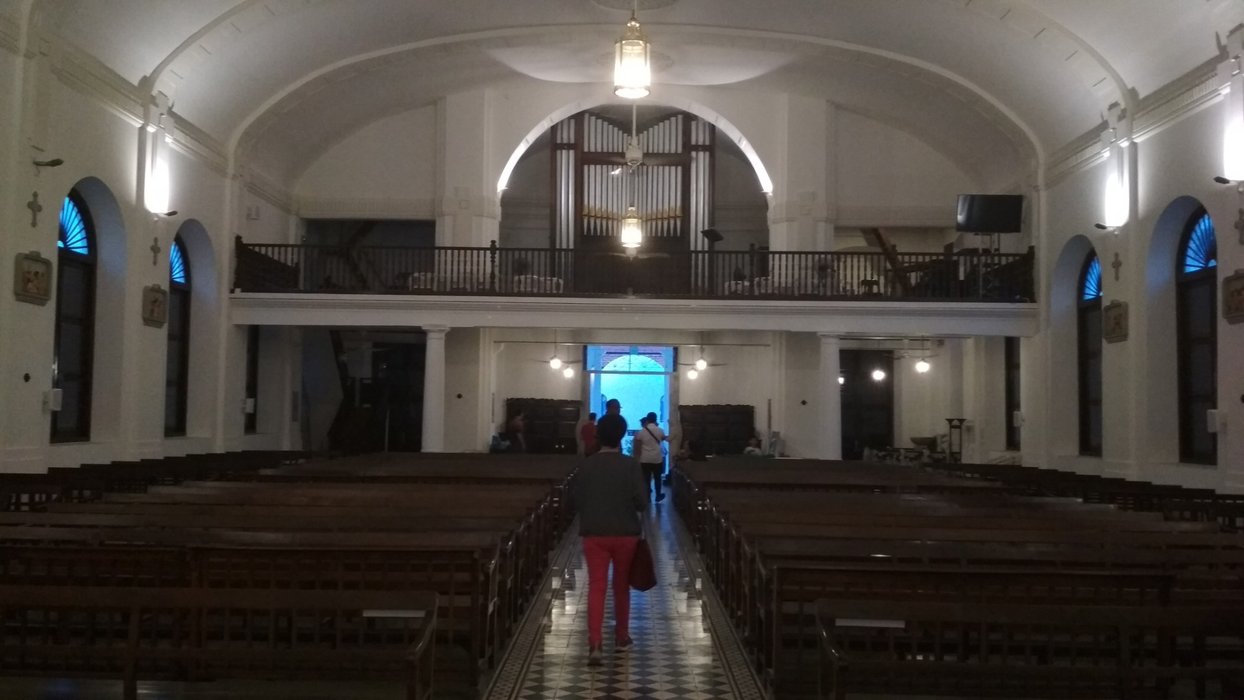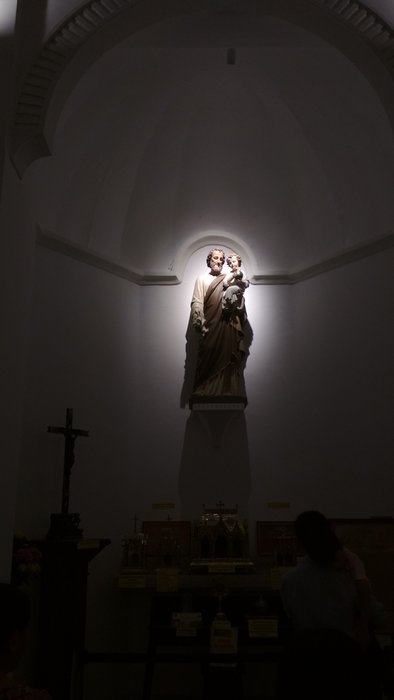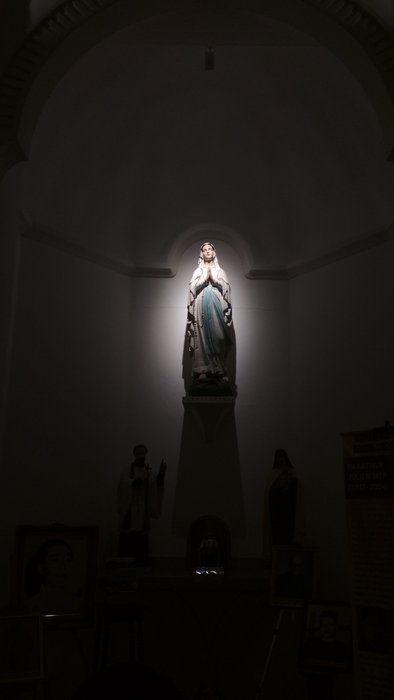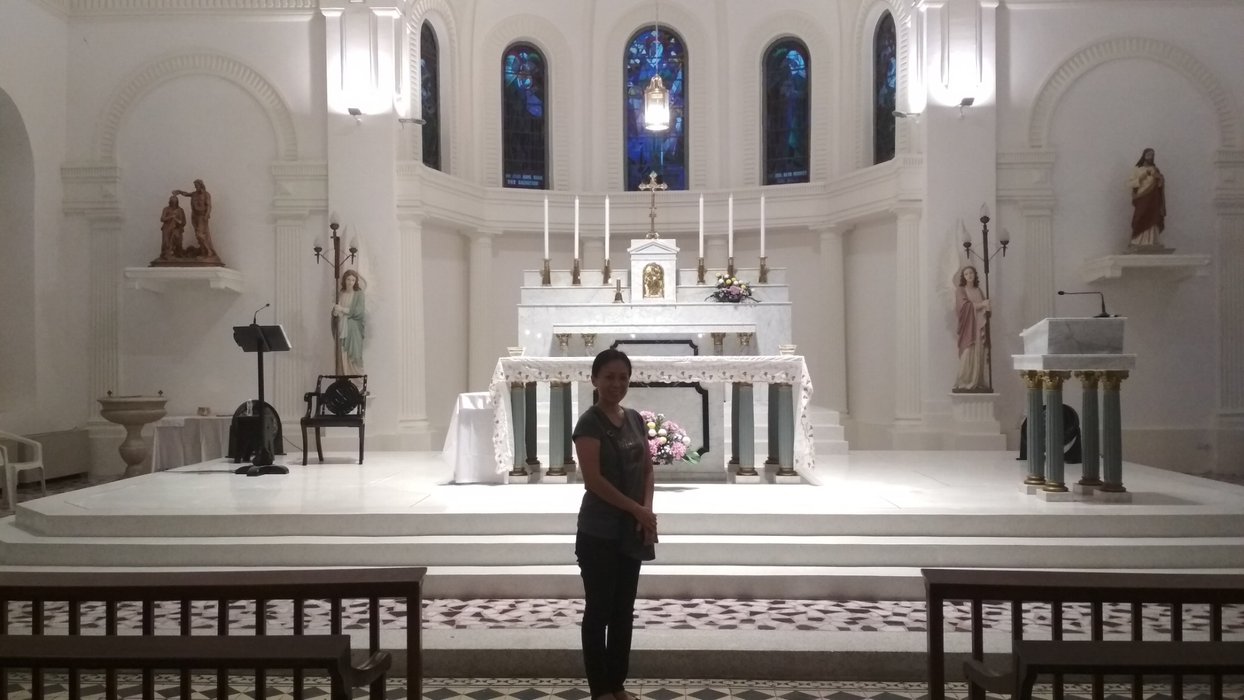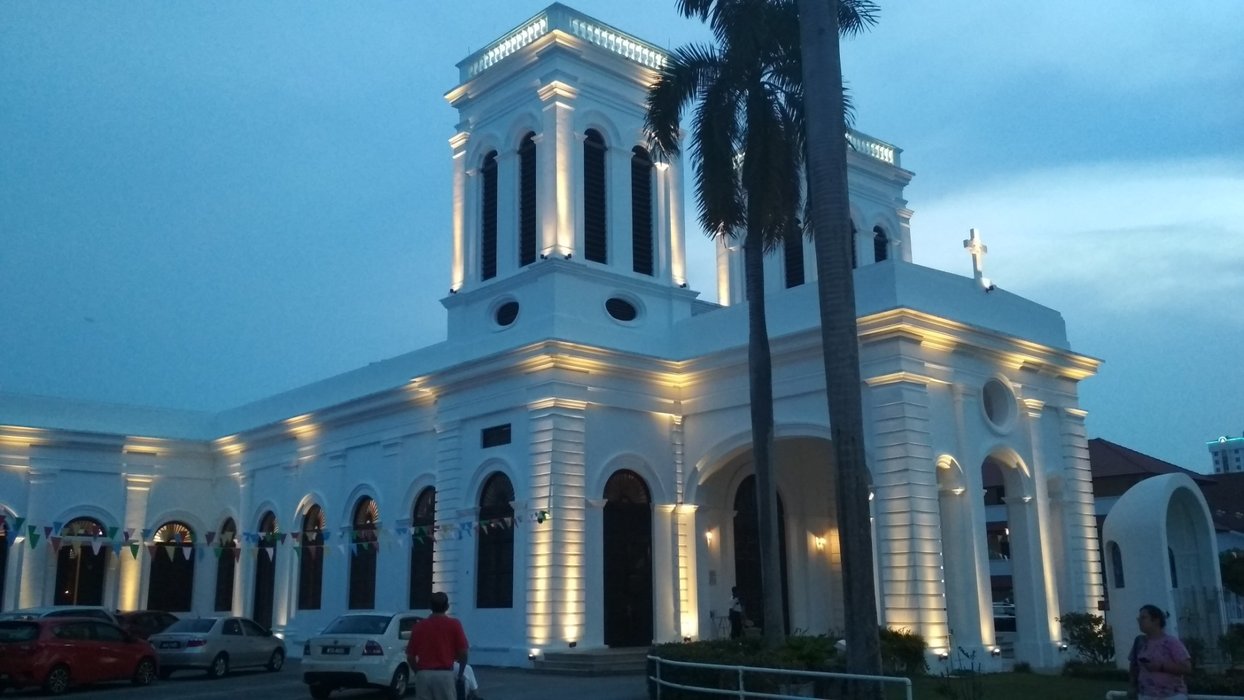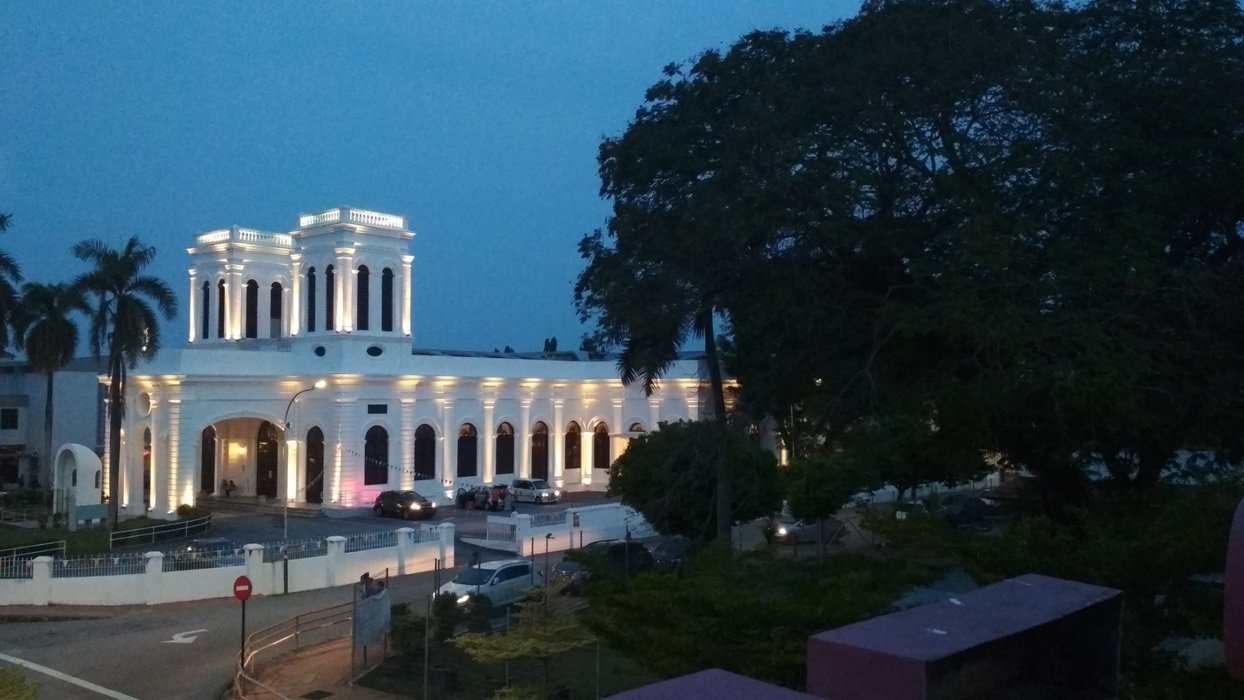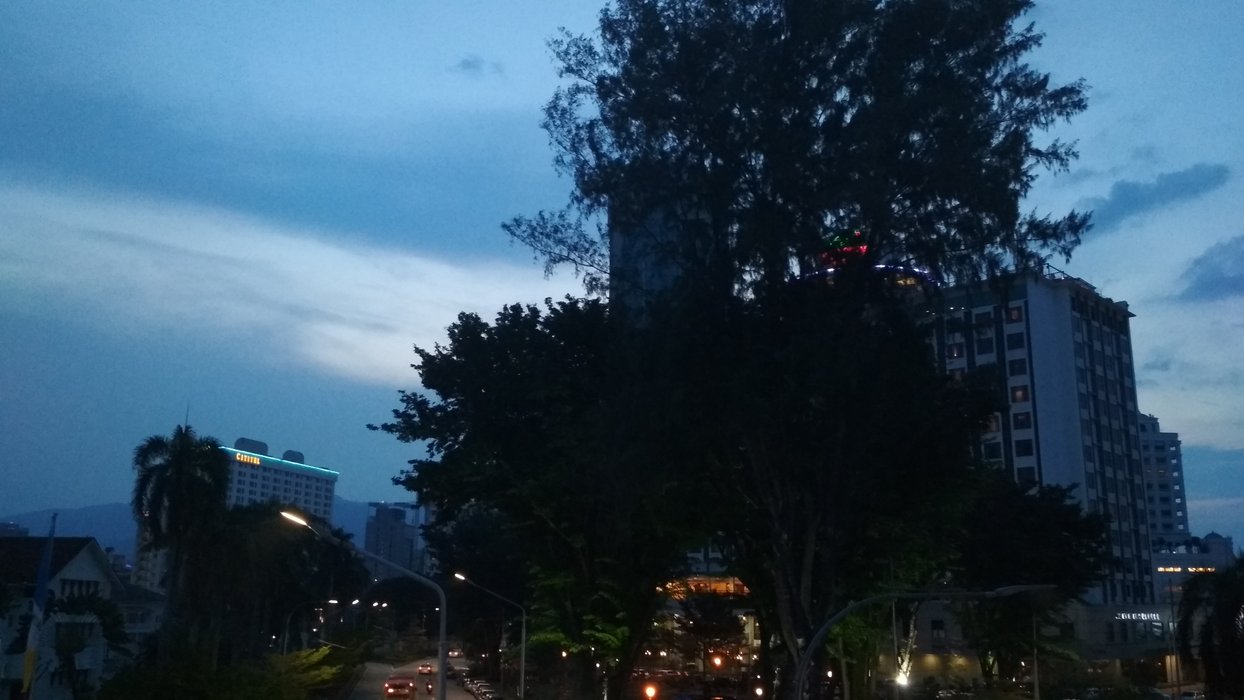 The above are the collection of the Church of Assumption we visited. Can you imagine we had durian just few hours ago? I hope that doesn't cause too much trouble to others, but we did drank a lot of water during that few hours, so I guess should be alright. I have a lot more night view and panoramic shots, but due to the limitation of my phone camera, most of them unusable. Here are the better ones I share with you guys. And this is probably one of the least occasion I don't even use my navigator service, from here I can see CITITEL and that's where we're heading to for our dinner. We will just drive there without GPS.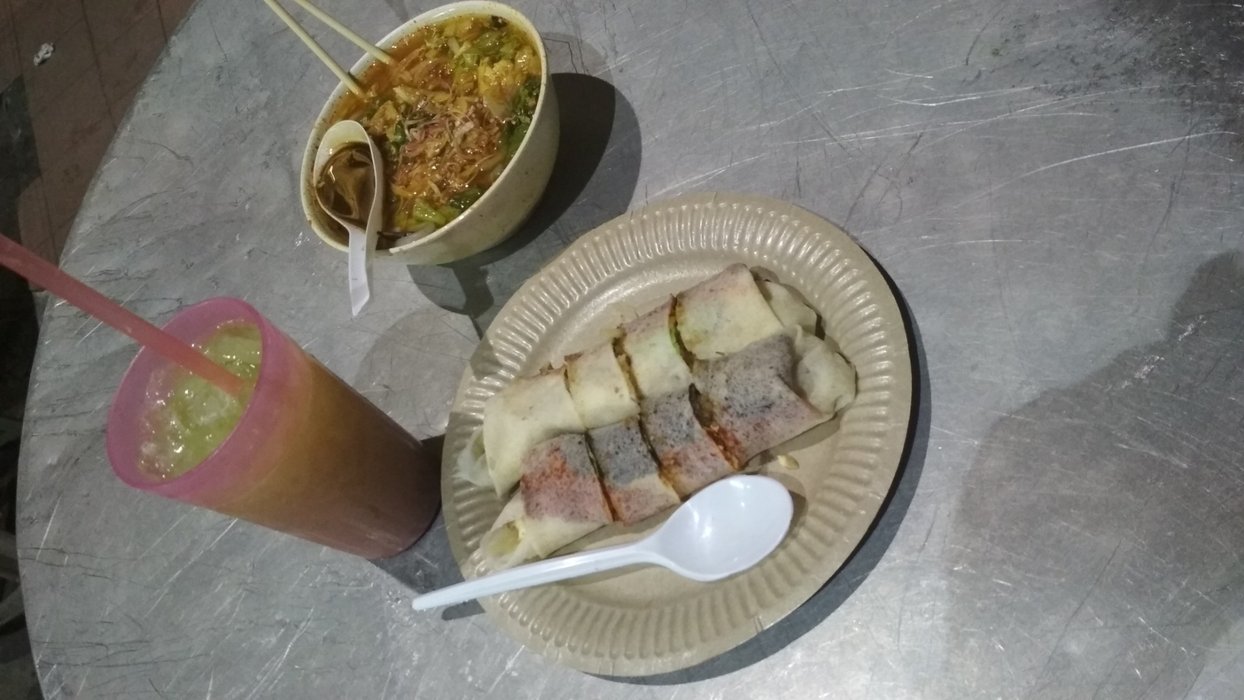 I have a post on #tasteem here regarding our supper(dinner) in the evening. So I'm not going to repost the detail. If you're interested to find out more, feel free to hit the link above. We will come back for Part 2. Stay tune.