We're here the second day, since this is a yearly pilgrimage, we tried to keep it short and affordable instead of a splurge outing. Kids is at their grandparents house, that's in Ipoh, somewhere in between Penang Island and Kuala Lumpur. Good that we able to drop the kids with my parents and the two of us can spend more time at the church.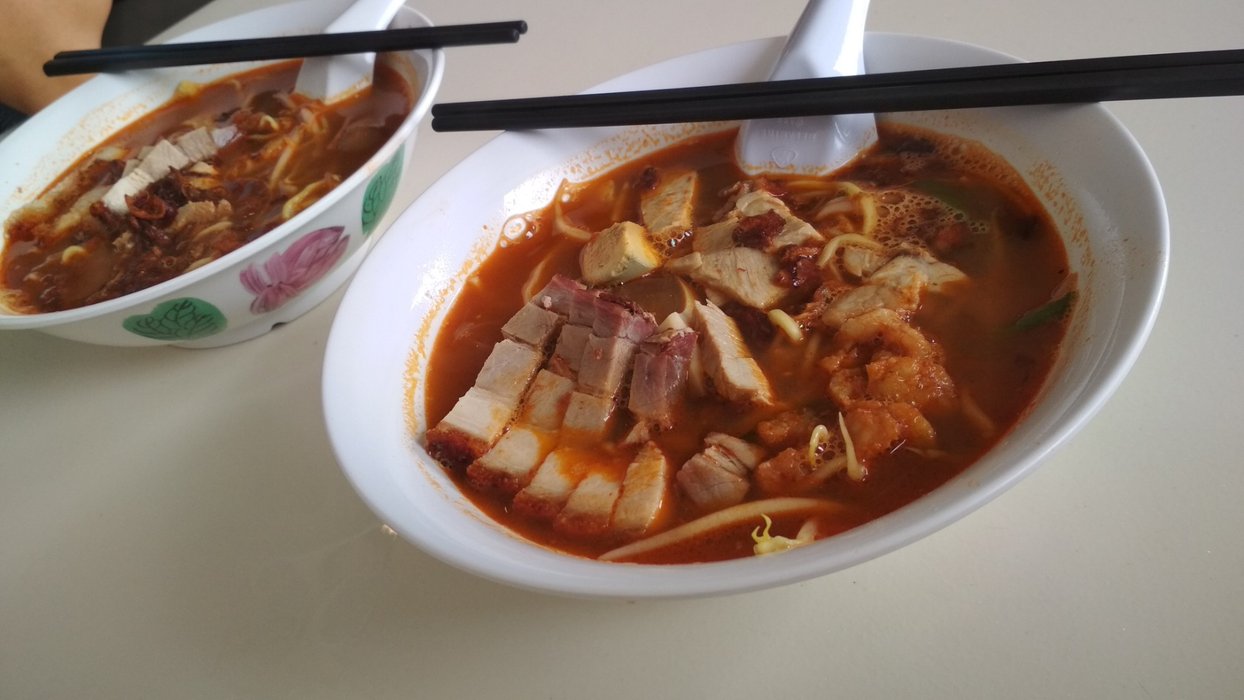 On the Sunday morning, we decided to take a real local' local breakfast, decided to remain at mainland and a less tourist' tourist spot to have a local' local breakfast. Sorry if the way I wrote this sounded a little funny, but Penang has two side, one is the island, and the other side less famous is in the mainland. And what happen here usually is, food price in the island is hiked up(partly also due to island needed extra transportation that causes the cost go up) and I find it sometimes ridiculous to queue for famous traditional food in the island. And since the St.Anne church we're visiting is at the mainland, no point we waste another tolled trip to get into island just for a meal. Me and LazyMom @francesaw managed to find this shop by the name of Ah Kok Hok Kian Mee early morning at mainland, and I have a lengthy post about this restaurant here at #tasteem.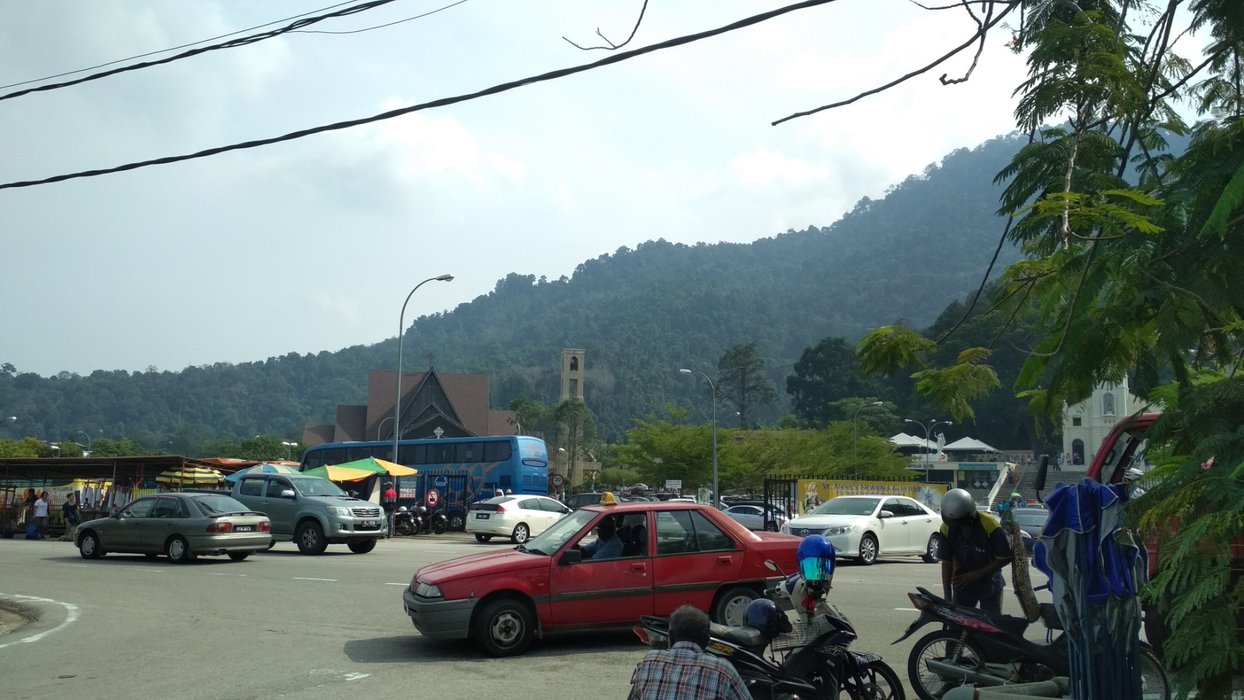 After breakfast, we drive for another 10 minutes and we're at Jalan Kulim. We parked right opposite of the church multi purpose community hall, which is quite convenient. Many would choose to drive in, and it's not wrong to park inside since they have enough parking space. The only concern is, if the next batch of people drove in and blocked your vehicle, you'll have trouble get out from there. Since we're leaving by noon, it's not going to be fun if get stuck in there until evening, since the next day the kids need to go back to school.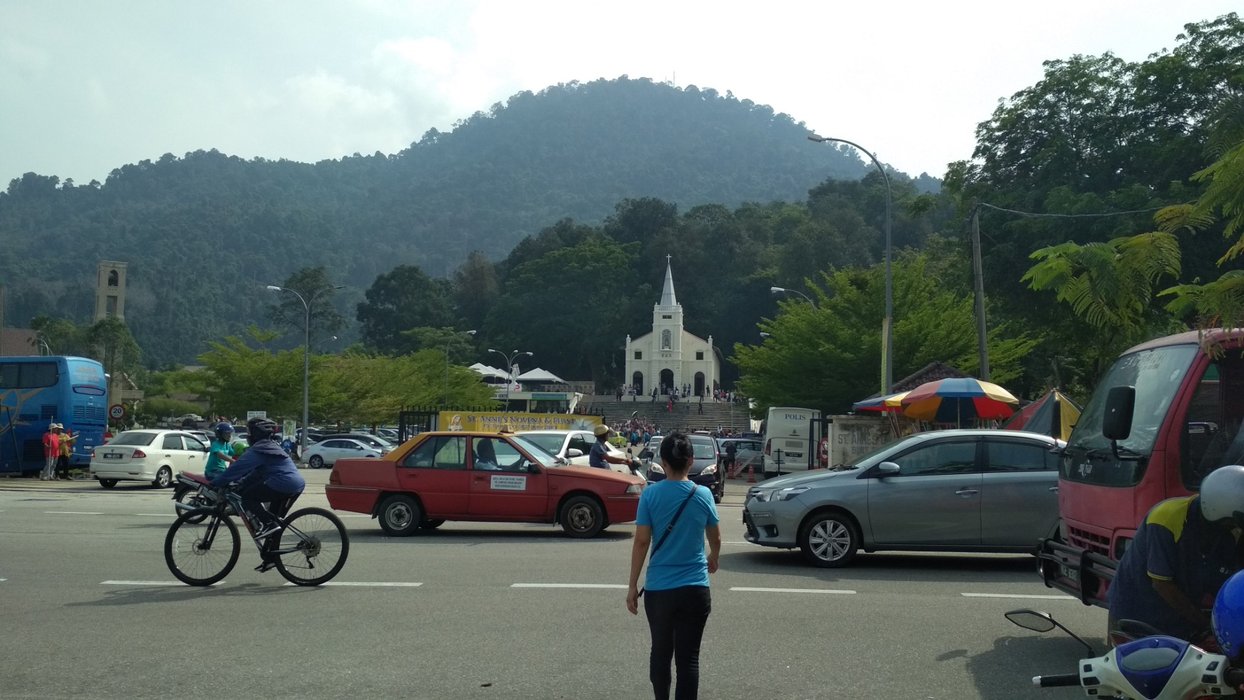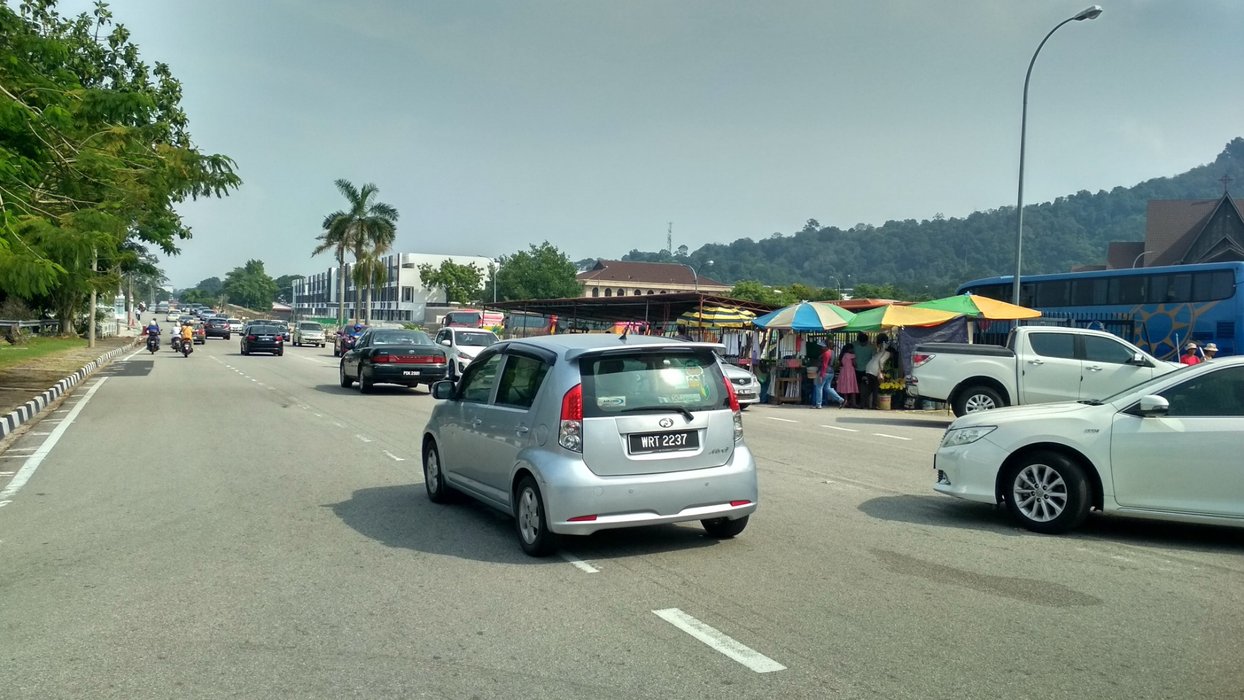 The above photos shows the busy road of Jalan Kulim right infront of the church. Please cross the road with patience and extra careful due to high traffic. Do take note, this road will be extremely busy towards the final weekend of the month of July and hawkers will take this opportunity to sell their merchant. I don't have a video to prove it, we've changed to the 3rd week of July instead of final week since many years ago, just to avoid the extreme heavy commercial and sweat and body odor. If there's anything remotely close to how it looks like during the final week of that month, I guess this video says it all.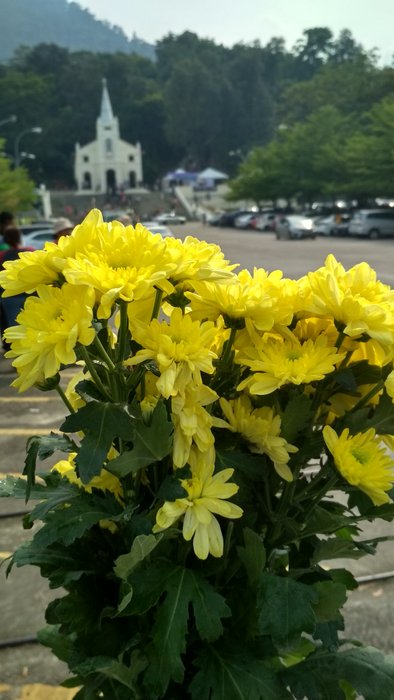 The following is architectural photography session. If you're interested in finding out more, you can go to travelfeed.io and read the caption of each photos. I will try to jump in hre and there when I need to do some explaination, but otherwise will be explaining at the captions.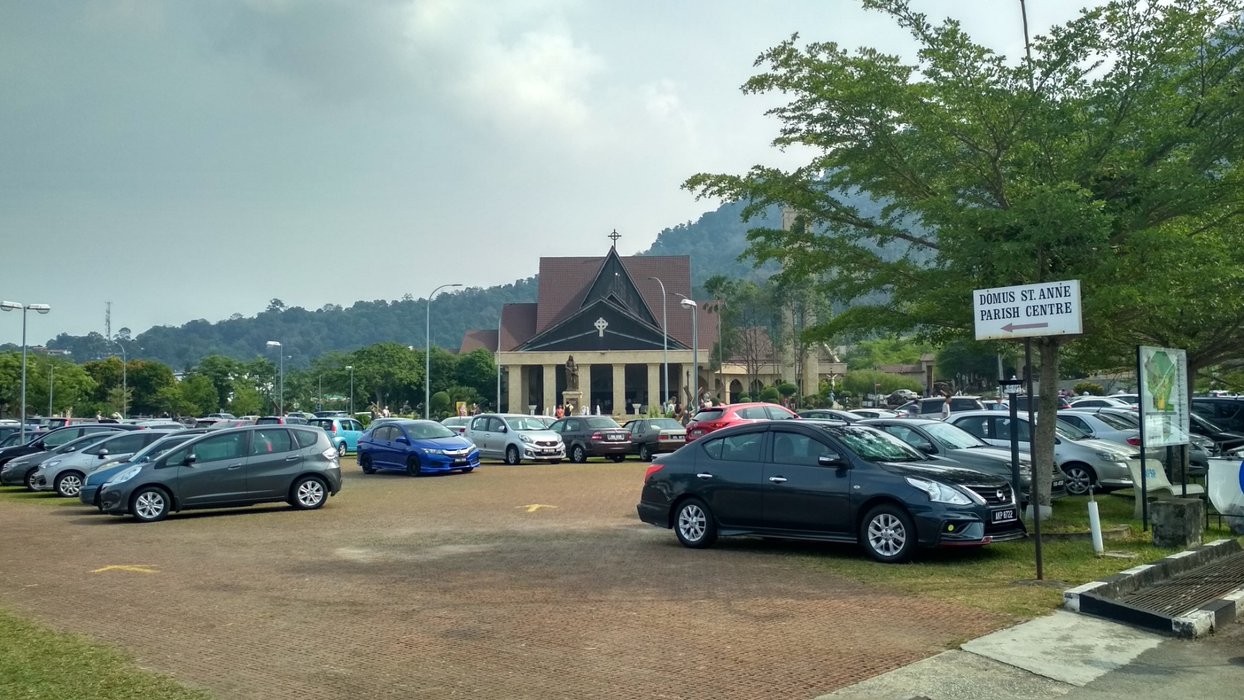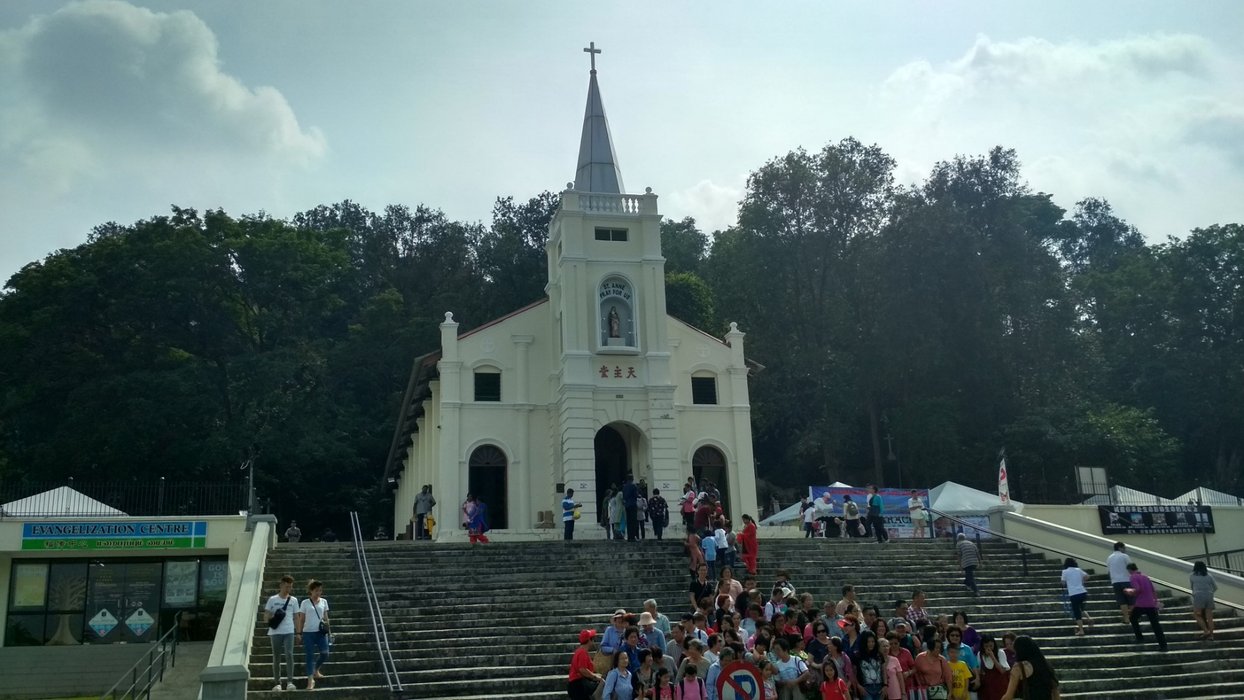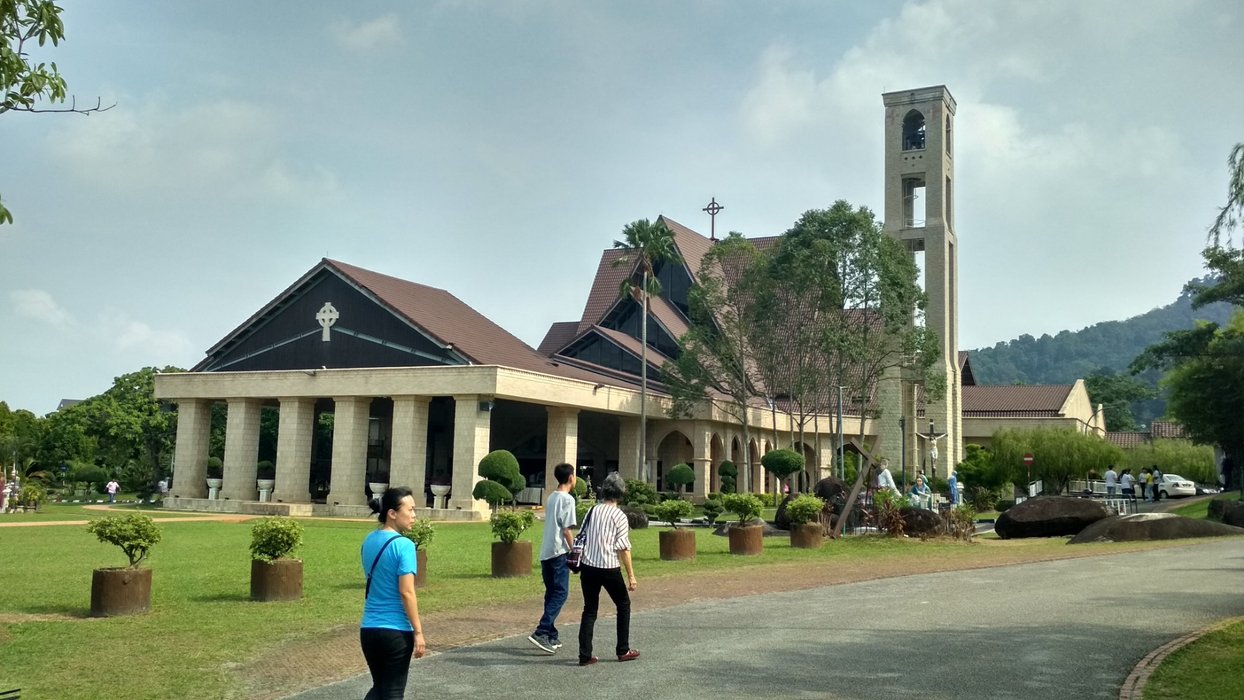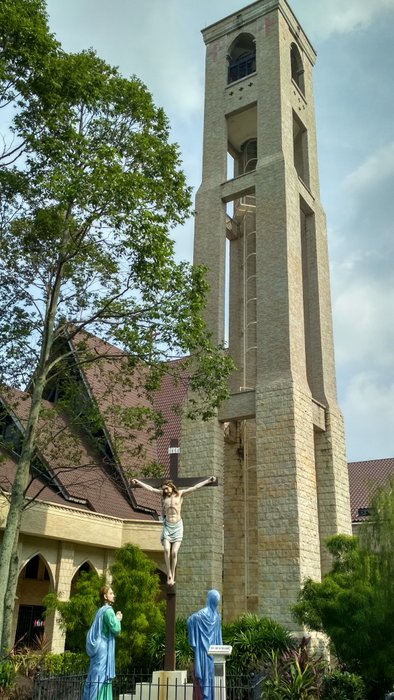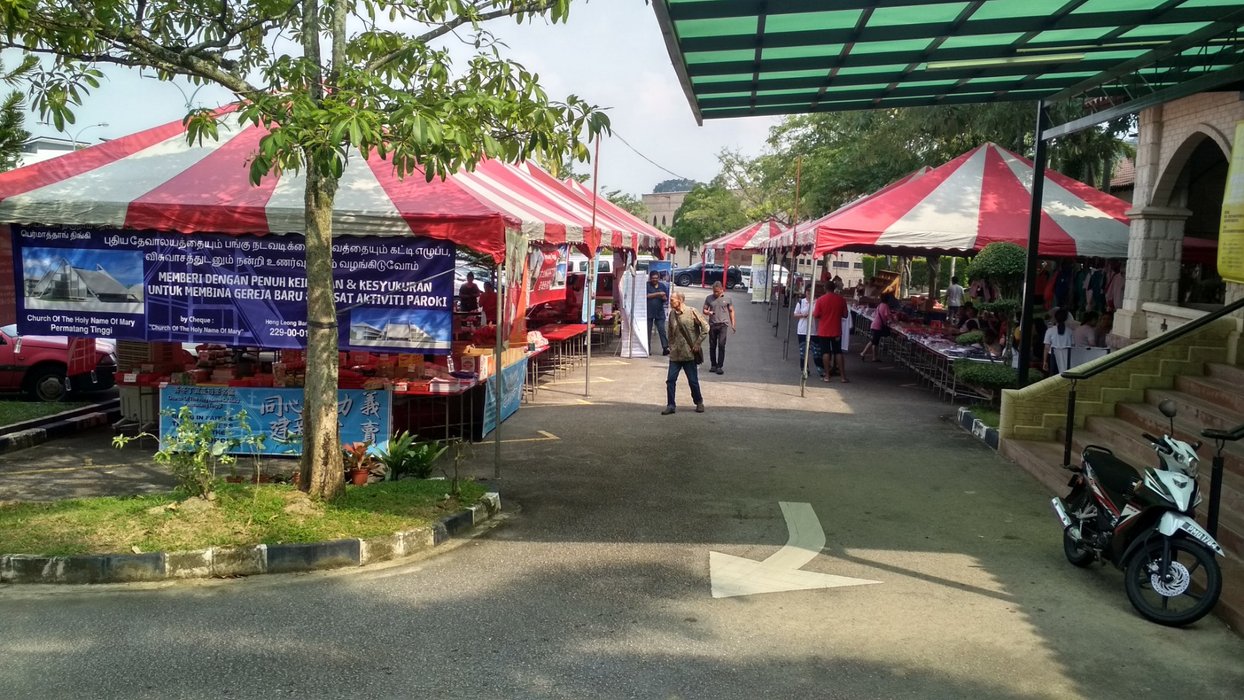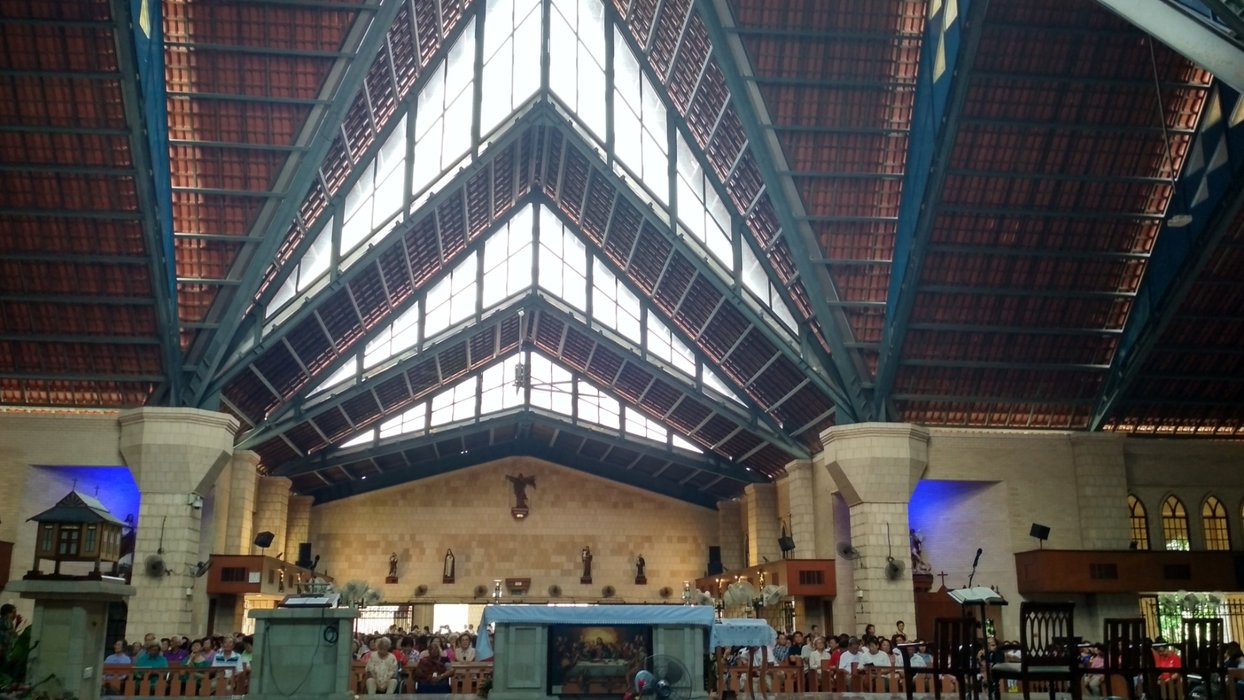 Ok here's where I had to cut in for a short commentary. For many years I came to this chuch, and recent years the church has renovated and is now airconditioned. If you notice the chuch has very little lighting equitment but most of them are delivered via the architectural design of the roof. I took this photo with a natural light. And the following I had to reduce exposure to make less light going into my camera lens, so you'll see where the natural lights came from and where the bulbs came.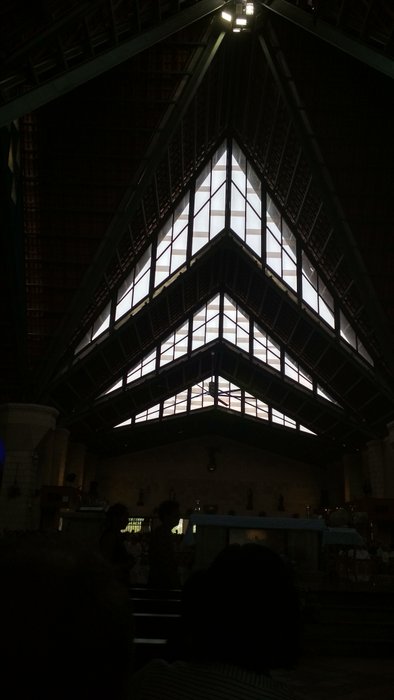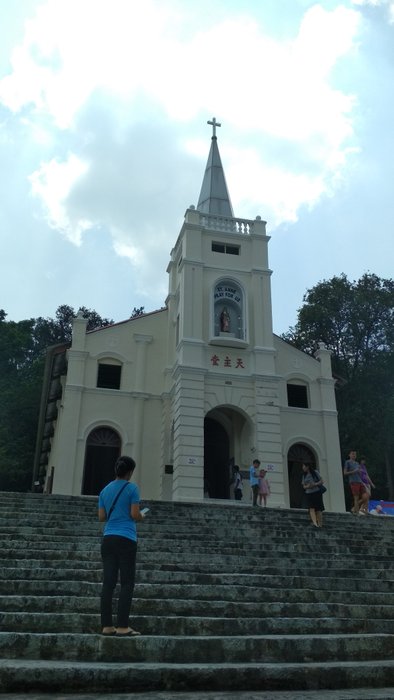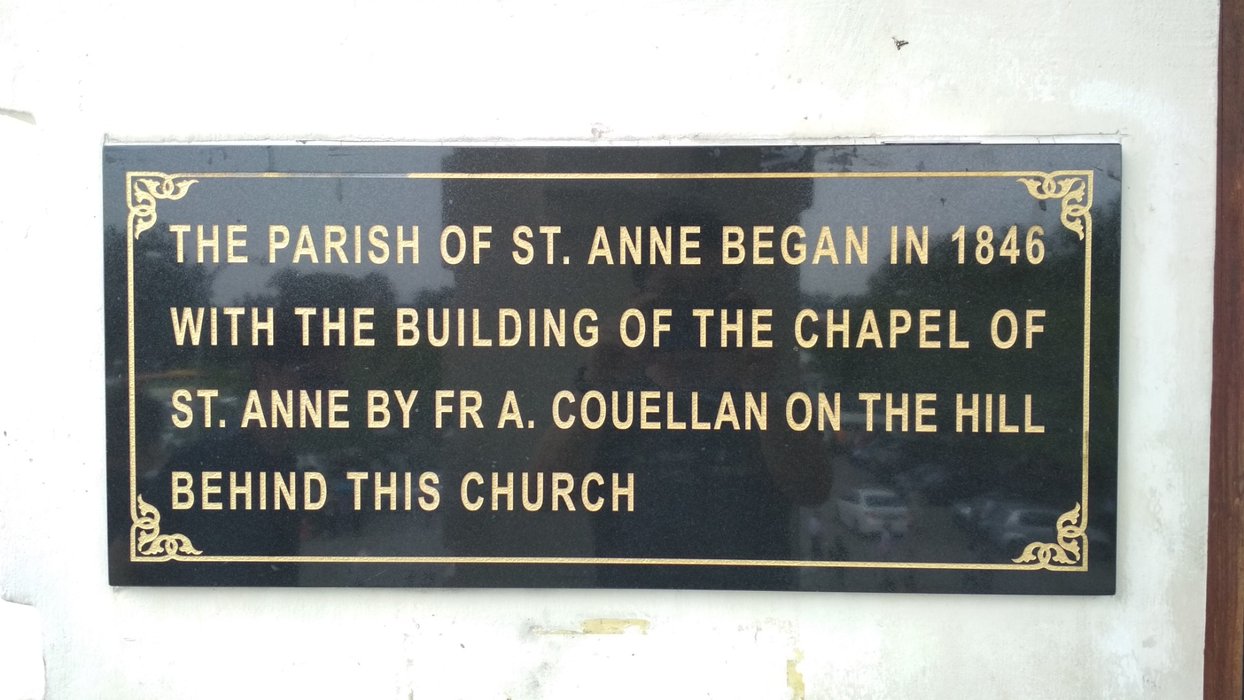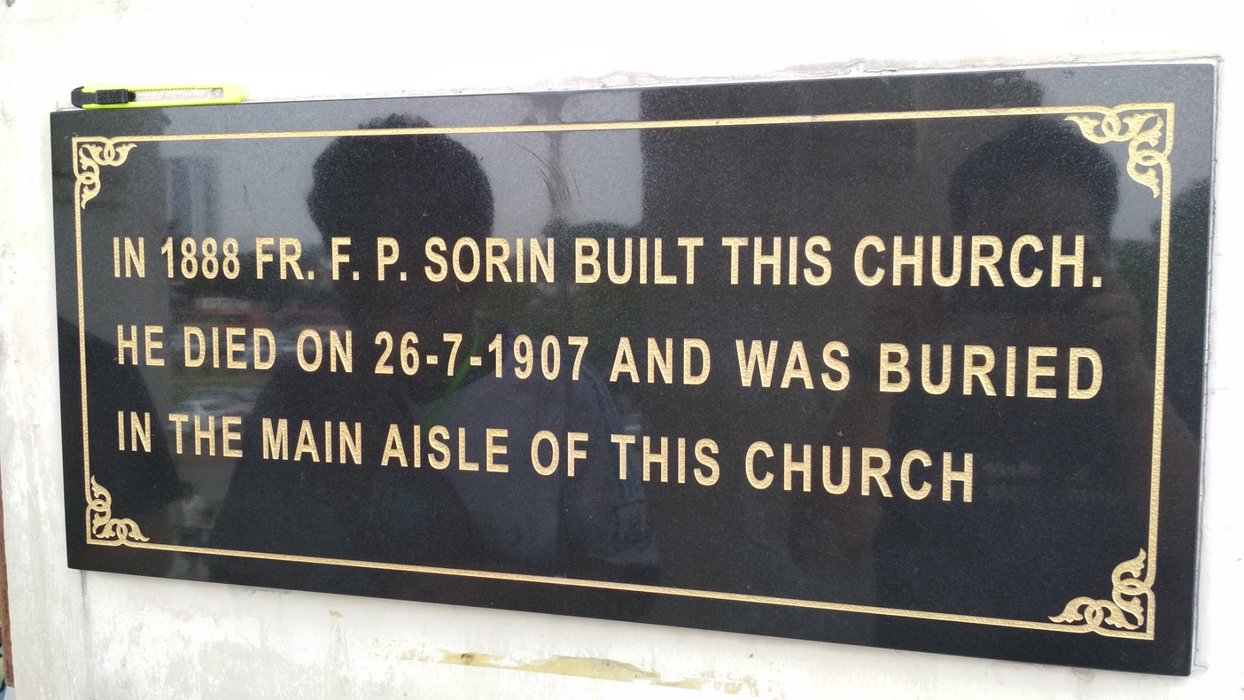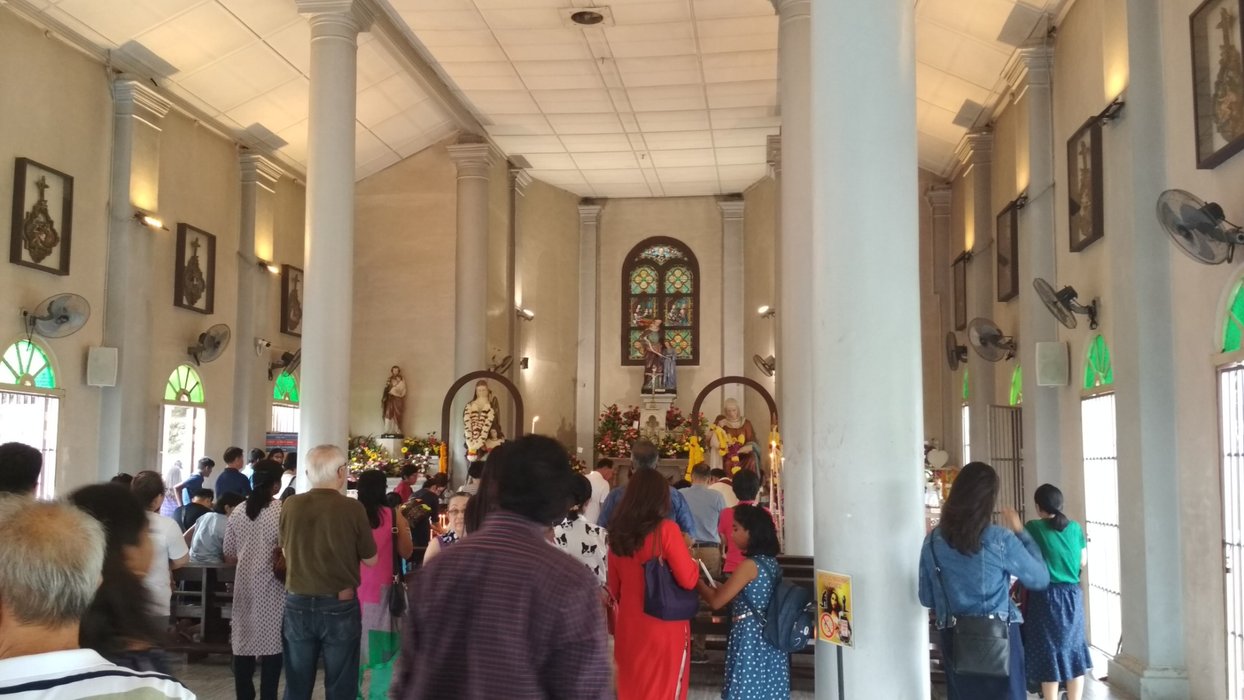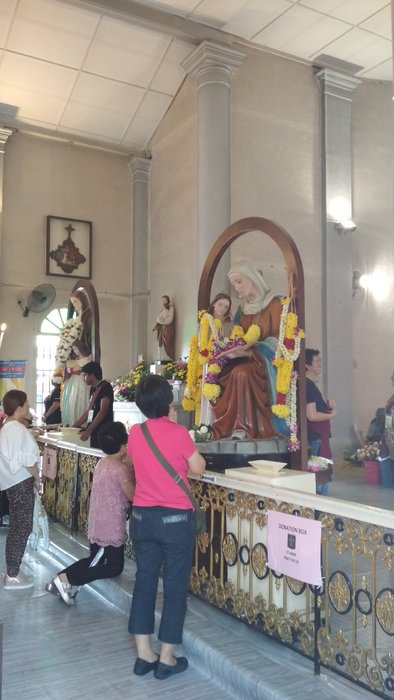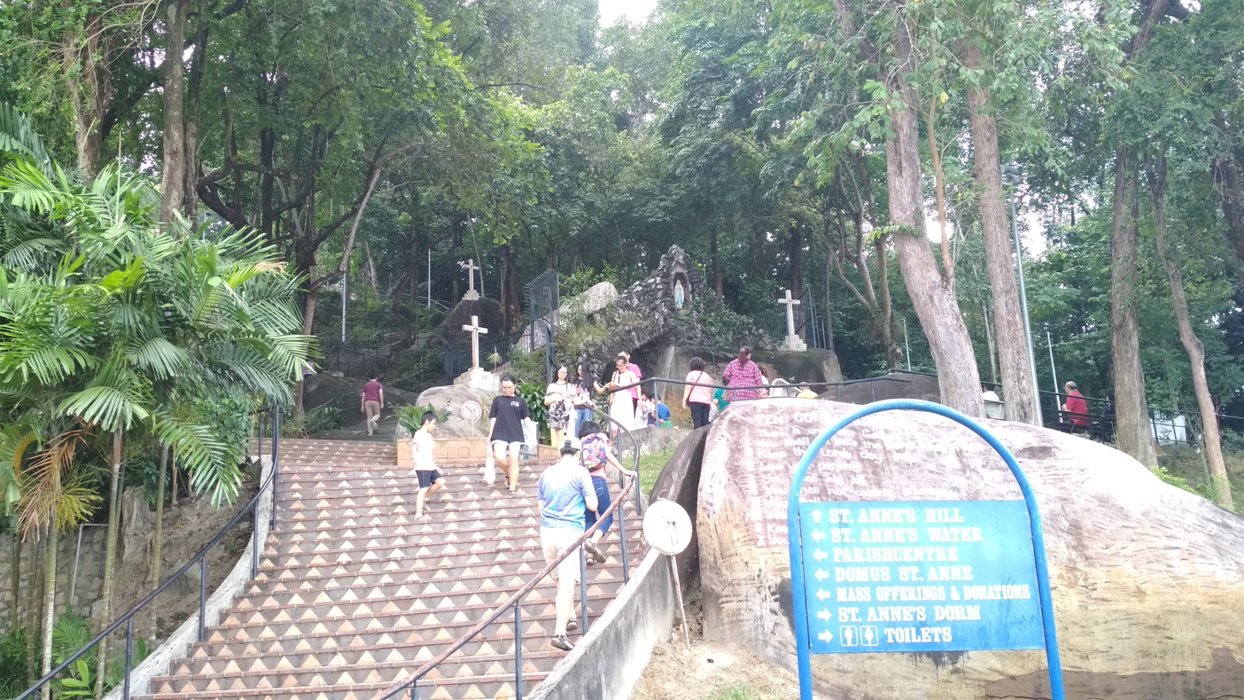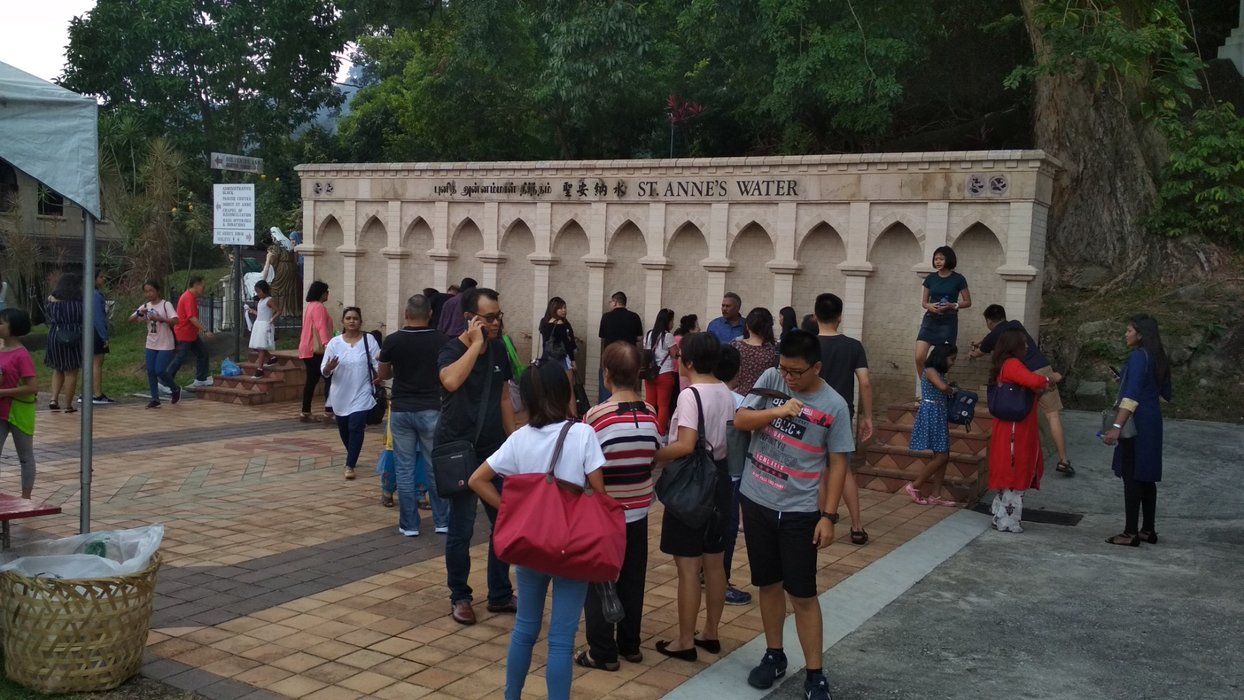 Here's the thing I would like to highlight. The church offer free bottles for people to bring home some St.Anne Water. You can bring your own bottle and fill them, it's blessed and free of charge, but please be considerate there are queues during peak hours. You can drink the water too, if you haven't seen some crazy assholes taking a shower there(trust me I have seen one of them).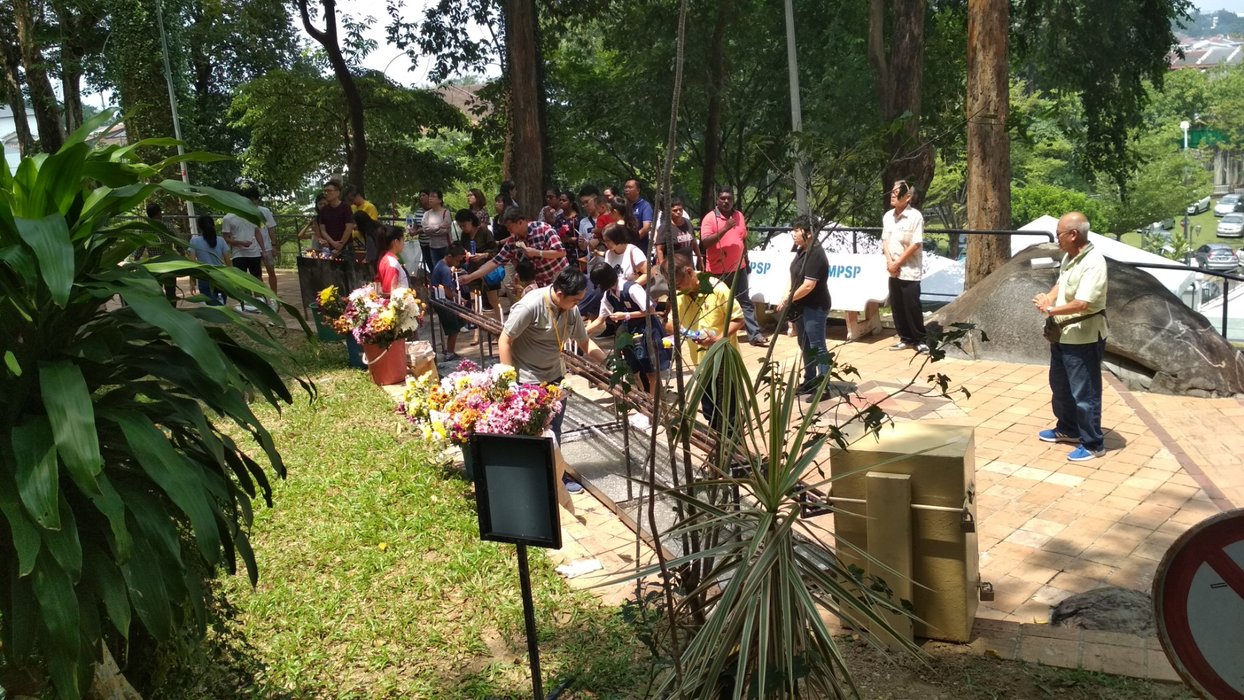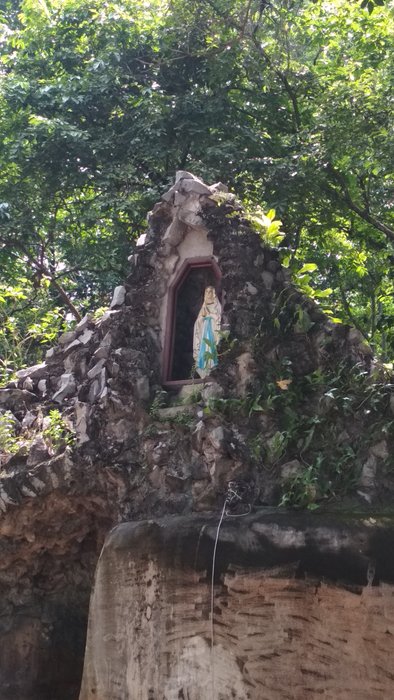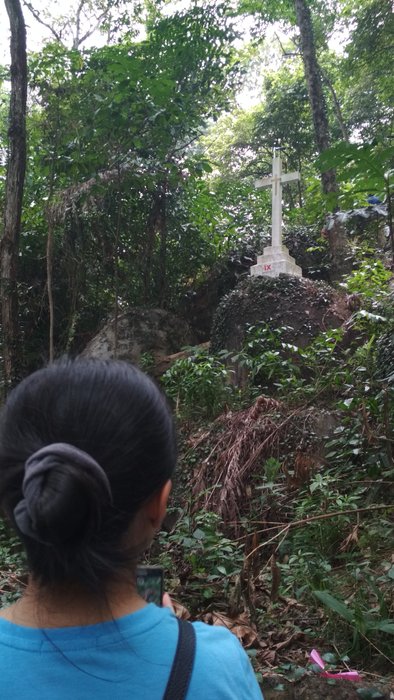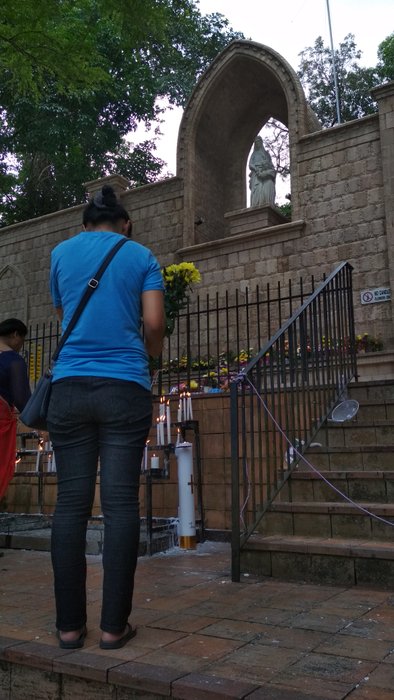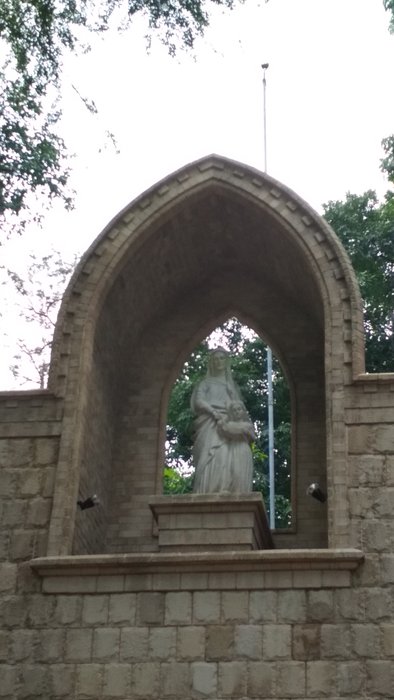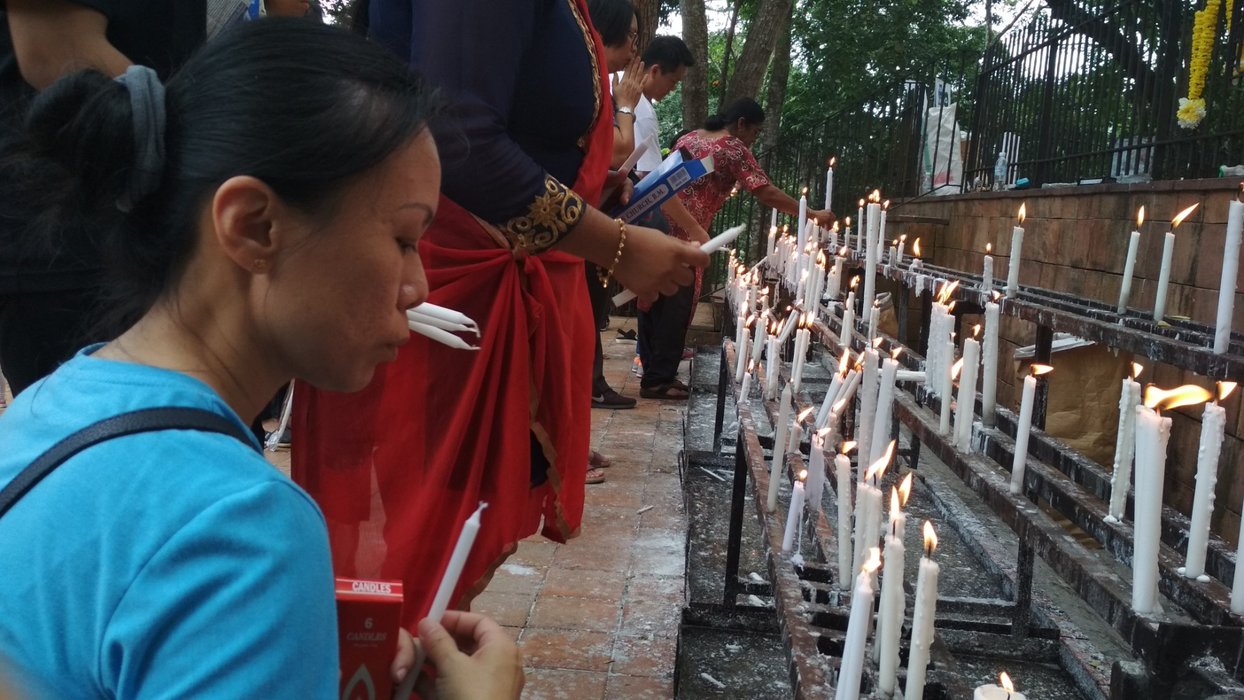 Let me quickly jump in and ruin your visual experience of St.Anne feast. After being married with the same catholic girl for more than a decade, I only found out St.Anne is referring to Jesus grandma(do the triple face palm here). Yes. I wasn't really into this until recently, as I'm always lack of inform when talking about history stuff. Let's not drag you too long, we will see some more photos on the following.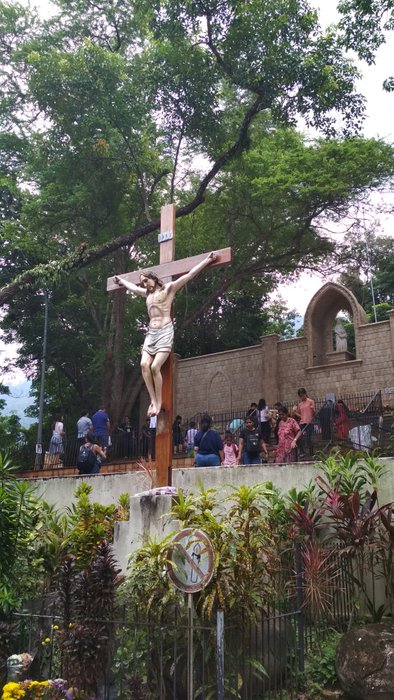 After which, it is about time for us to prepare ourselves and get ready to leave St.Anne church. We went to the main church and use the rest room first, and notice they're giving out free food. So we took our small and humble lunch there together with other pilgrims. The nasi lemak is absolutely fantastic, I could have made this another #tasteem post but I couldn't since this is not a restaurant.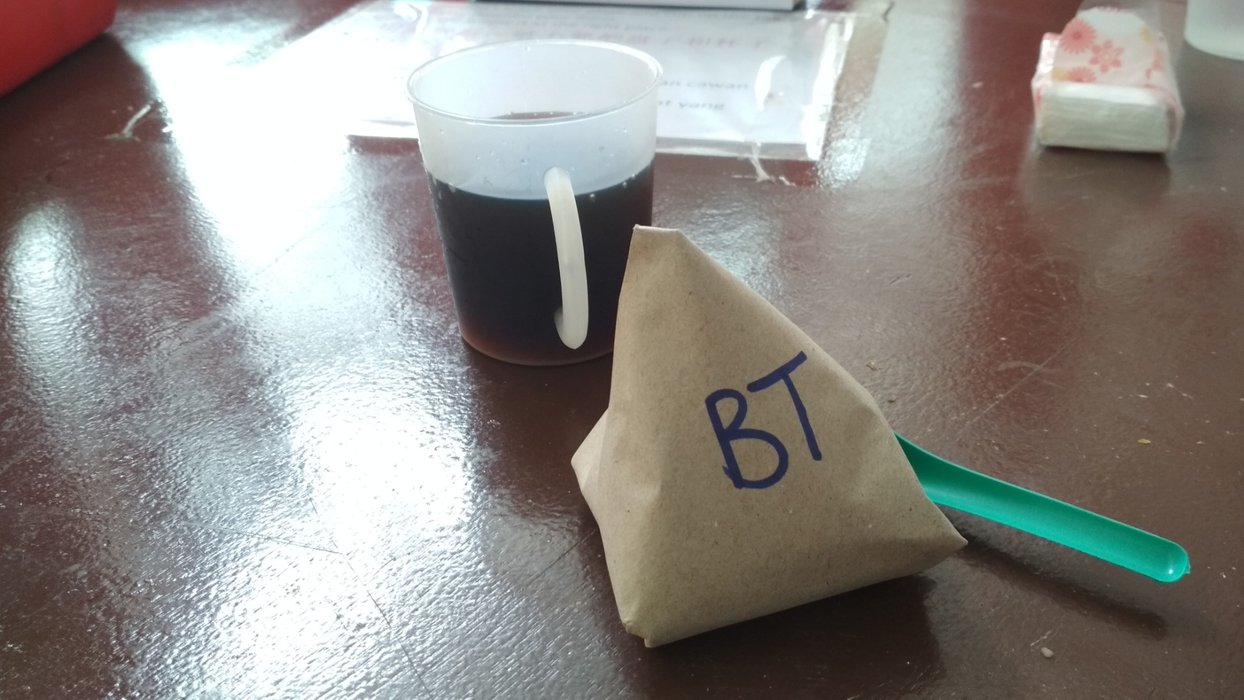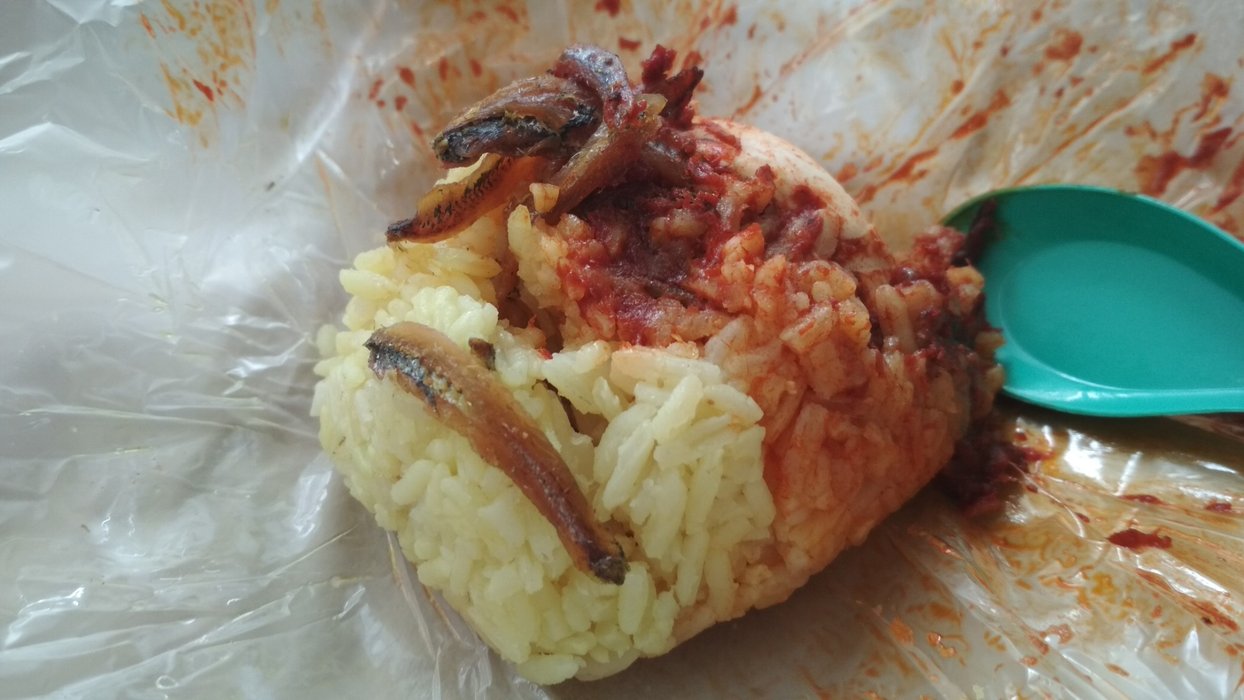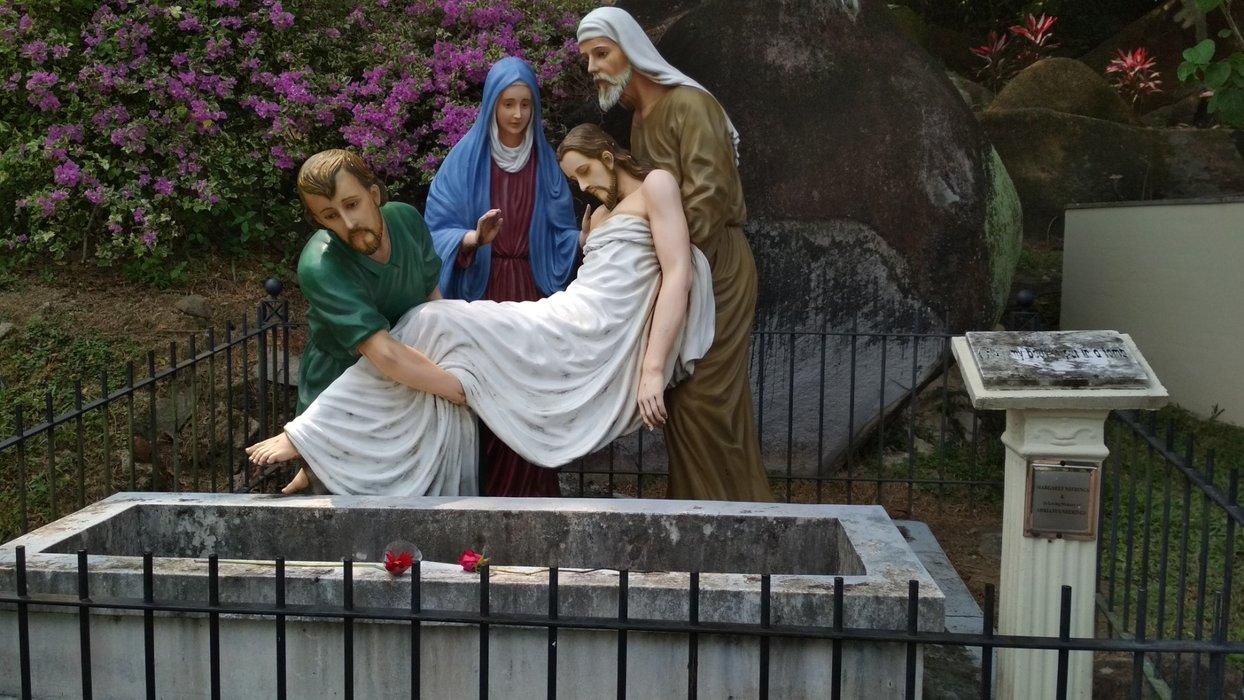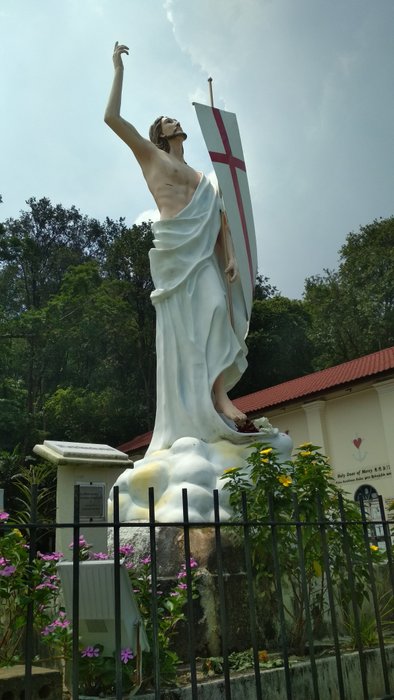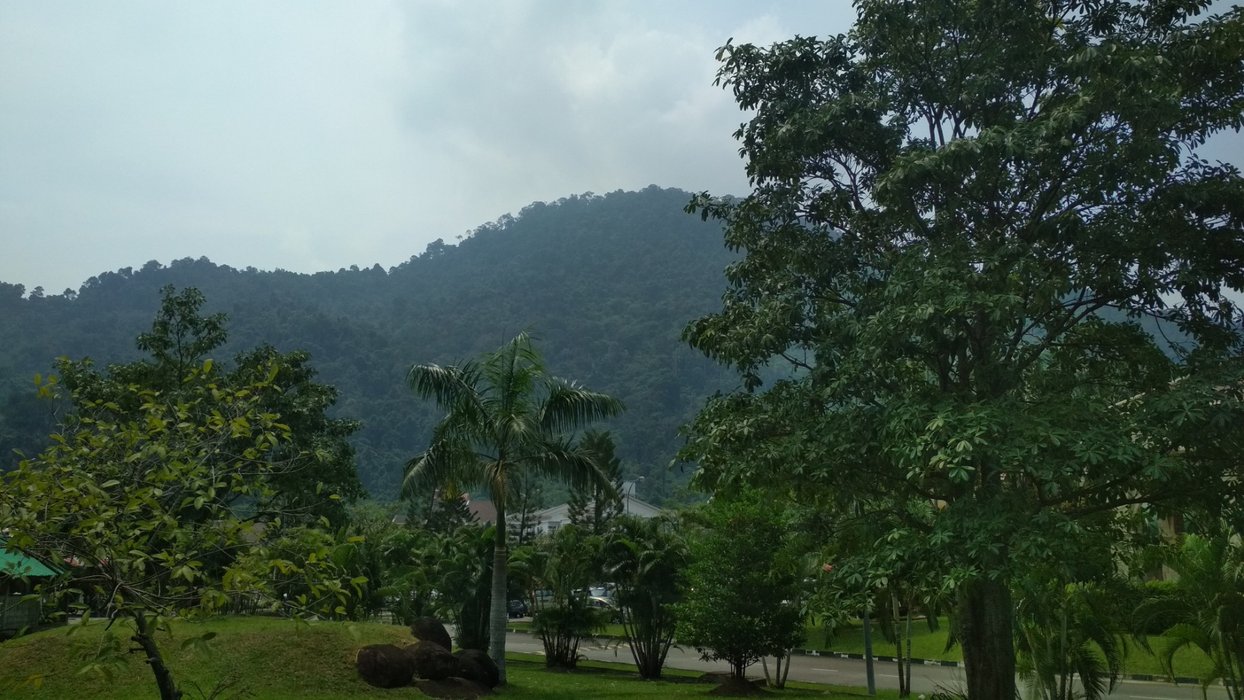 Every year on the 3rd or 4th week of July, St.Anne feast is taken place here. We usually spend the weekend here as pilgrims. We know there are a lot of attraction in the island, but we start to enjoy places in the mainland just as much as the island nowadays.