The trip for today was clear, go to Jasper and find a spot to spent the night. Maybe this time we were lucky and we would be able to find a spot on a campsite instead of a car park. It was quite a long drive but there are several sights that we could visit.
Petyo Lake and Bow Summit viewpoint
Thanks to @jessicaoutside we got to know Peyto lake, which has a short roadside hike to they amazing viewpoint. It was our first stop and we decided to have breakfast here.
Bow Summit is the highest point along the Icefields Parkway. This area is famous for its colourful timberline meadows and stunning view on Petyo Lake, which is called the bluest lake in the Rockies.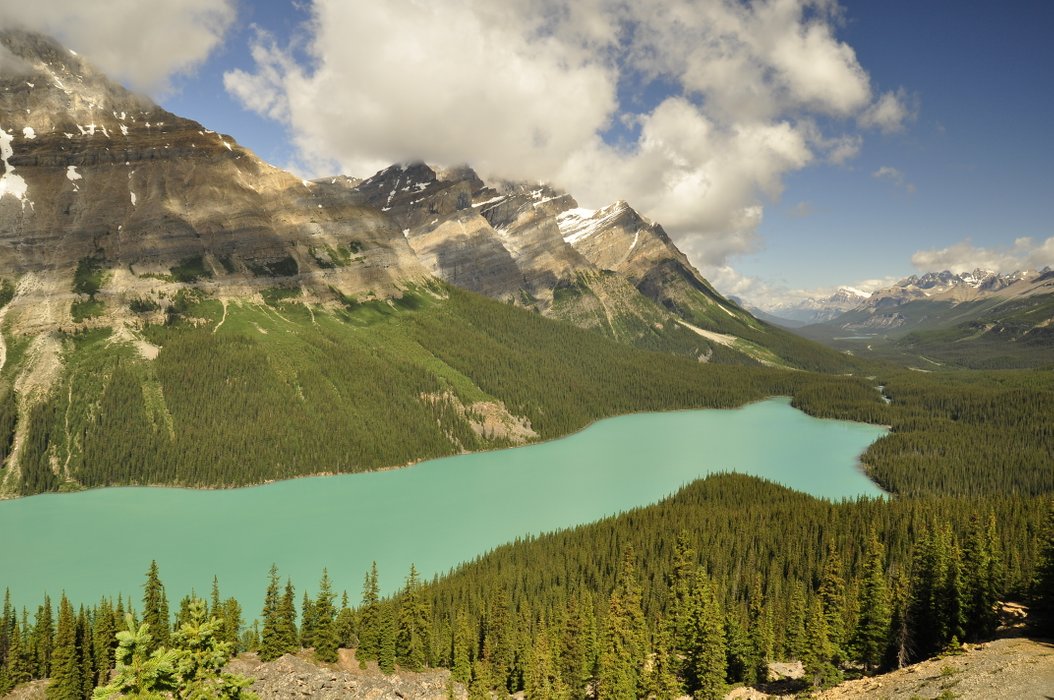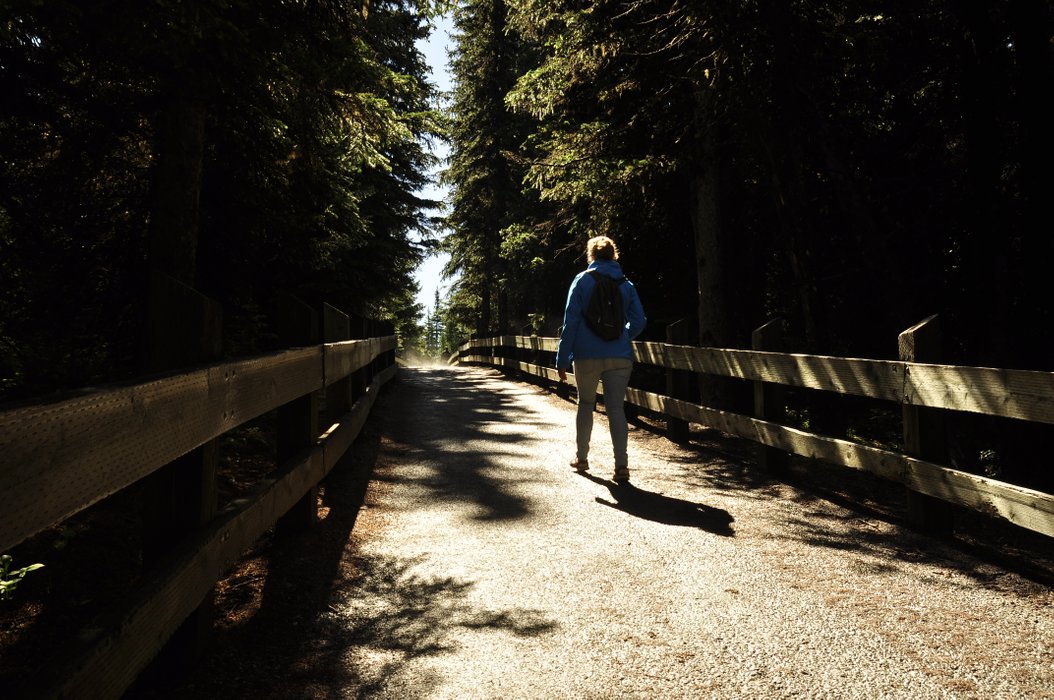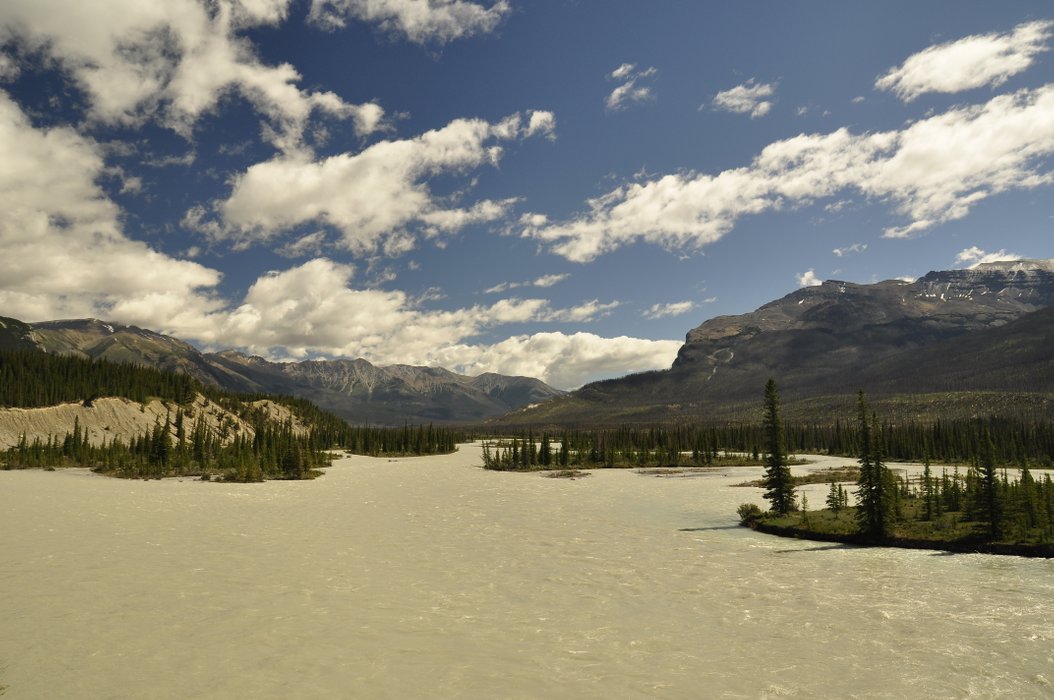 Glacier Ice Fields
It is probably the busiest spot between Banff and Jasper, especially the Asians seem to love this tour. You have the option of going up till the foot of the glacier so you can check it out from a distance. Or you buy a expensive ticket to go on a bus all the way up the glacier for a guided tour. It sounds okay, but we didn't have three hours time to wait for the first available spot on the tour. So the first option turned out to be our only option. Nevertheless, I have my photos and we enjoyed the scenery anyway.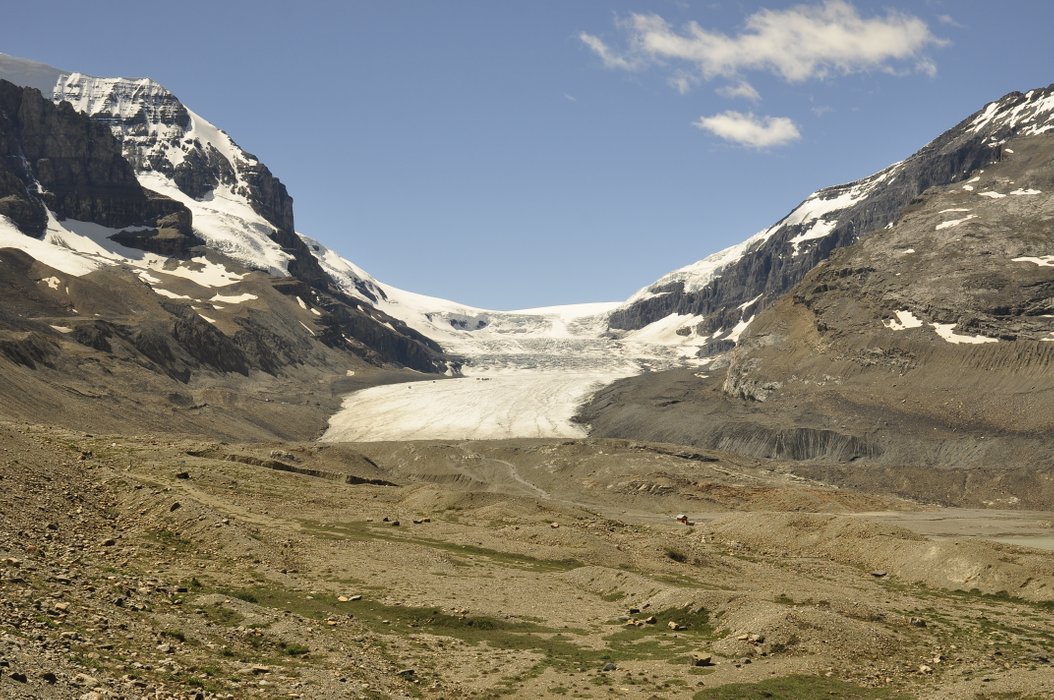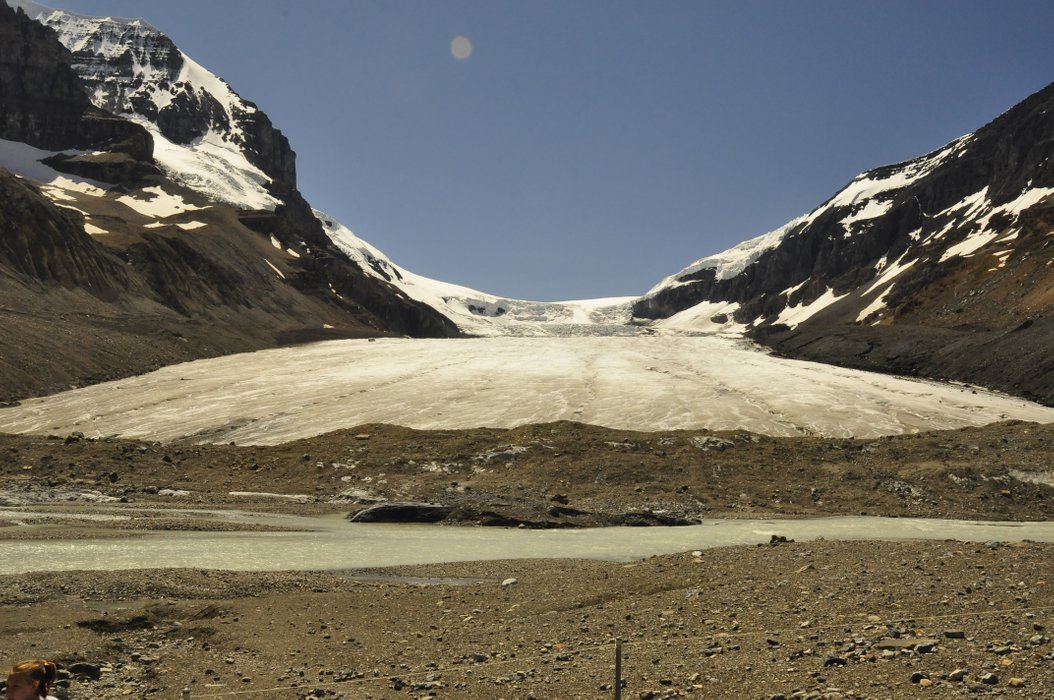 Sunwapta falls and Athabasca falls
Two falls only thirty kilometer apart and fifty kilometer under Jasper. A perfect way to end a long day of hiking and photographing. There's not a lot to say about these falls but you should definitely check them out if you're nearby.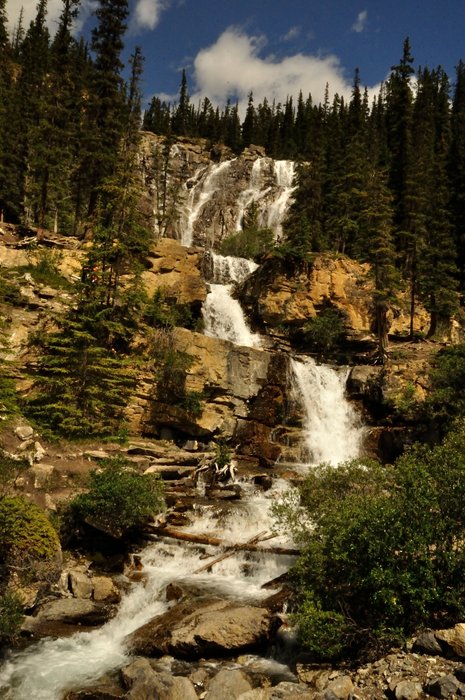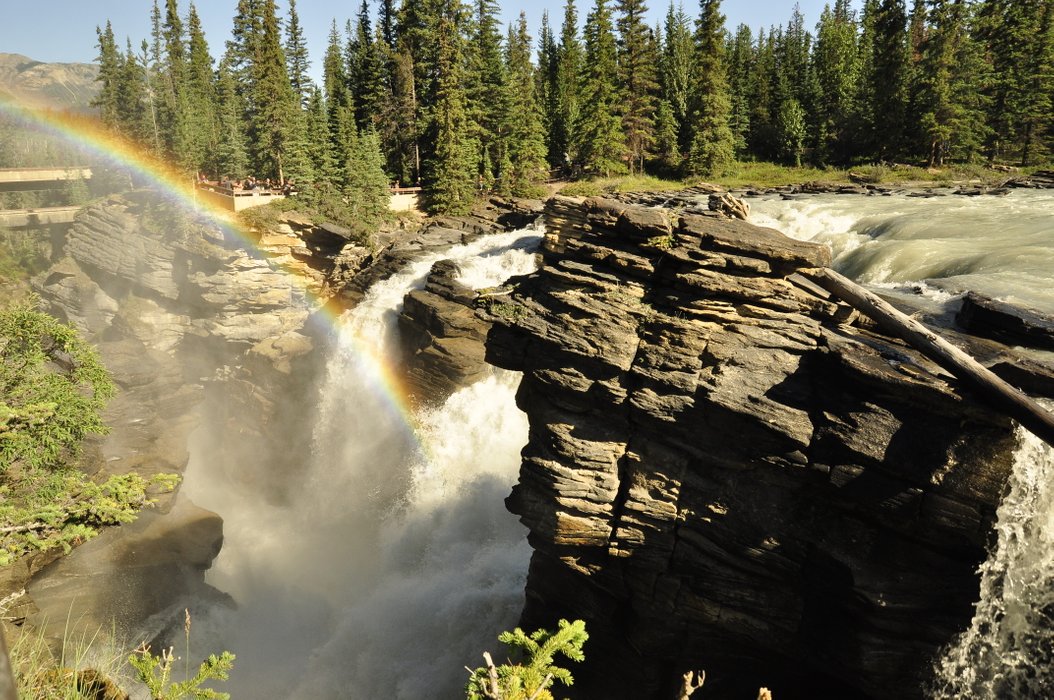 In the meantime we didn't make it to Jasper as we hoped for. Because BEAR BEAR BEAR!! Is what my girlfriend screamed on the passagerseat. We quickly pulled over and saw this Blackbear enjoying some berries 3 meters from our car. @drawmeaship, spoiler alert! We're still alive :)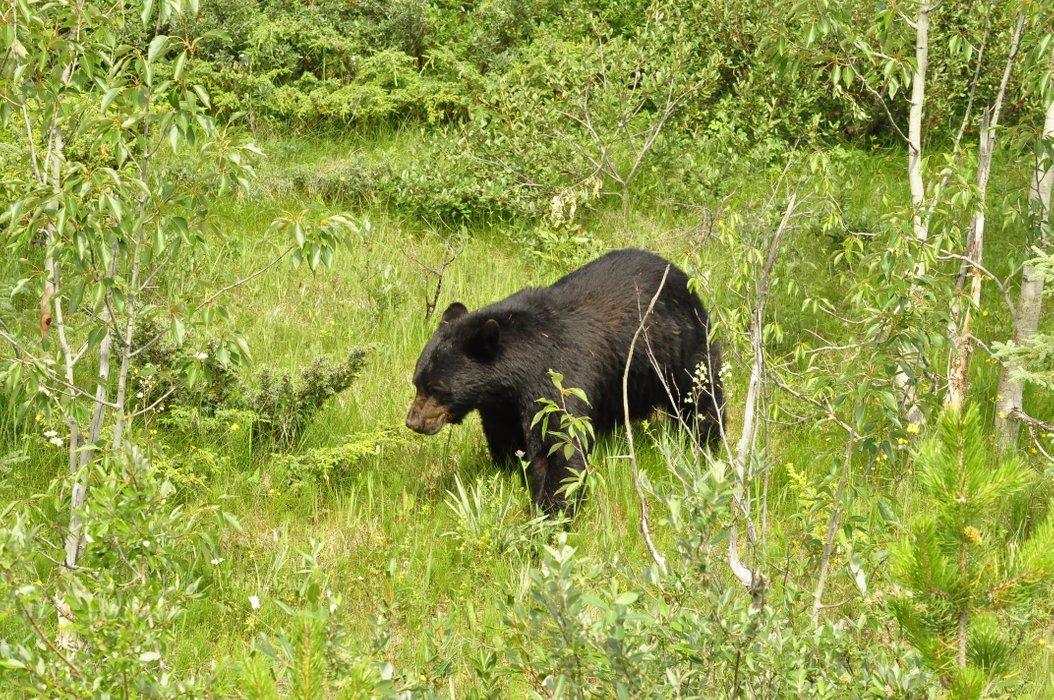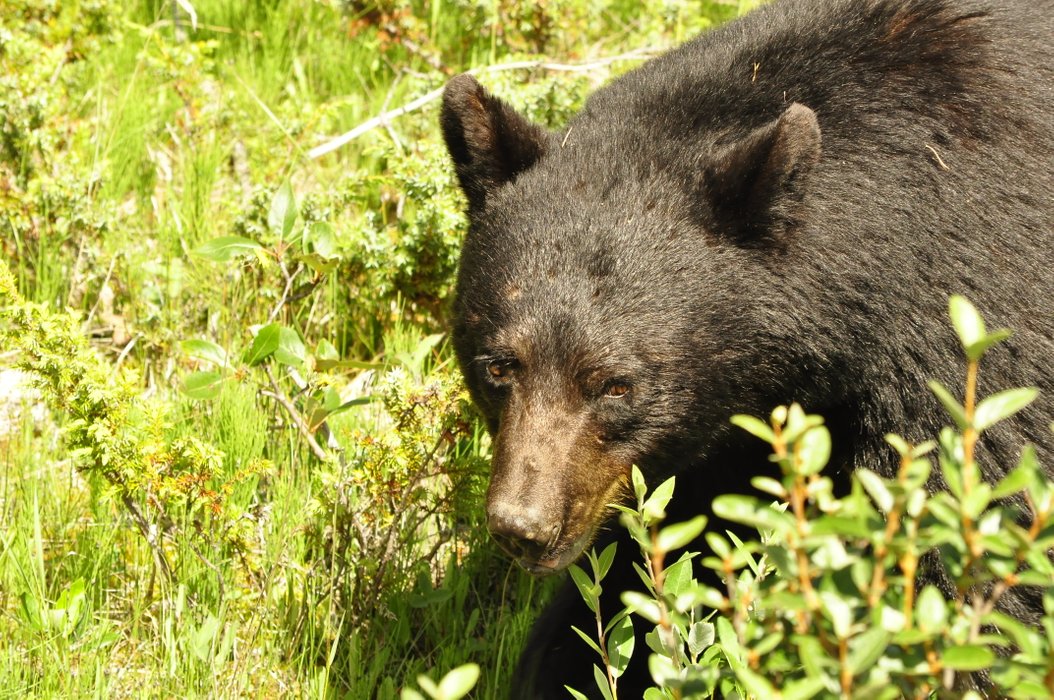 This is why we didn't have any time to drive the last bit to Jasper, but we did met another Dutch couple who invited us on there spot in a "first come, first serve" campsite. We had dinner together and played boardgames which they brought on their trip, happy days!
Tomorrow will make it to Jasper and hopefully we'll see the pure awesomeness people told us about.
---
Thank you for taking the time to read this. Leave a comment, resteem and upvote this post. It is highly appreciated.
Or check out my previous post about Canada:
Canada part 1: https://steemit.com/travelfeed/@dboontje/travel-van-life-is-wicked
Canada part 2: https://steemit.com/travelfeed/@dboontje/travel-banff-national-park-and-it-s-lakes