Hi there fellow Steemians!
It has been a while since my last travelblog. Work has given me less time then expected so that's why my Canada blog is a little late. Whilst fall is giving us the most beautiful colors. I need to tell you about Vancouver Island.
All tourists we spoke to during the trip said that we should visit Tofino and Ucluelet because we liked surfing so much. Our trip is not usualy not like everyone elses and neither was this amazing week.
The ferry to Nanaimo
If you've never been on Vancouver Island before, you're going to love the ferry. We departed from Horseshoe bay which is about 20 minutes north of Vancouver city. Make sure you book this a few days in advance to be sure you'll have a spot on the boat at a time that suits you. Our ferry took us to Nanaimo in two hours and gave us a spectacular view over a variaty of islands.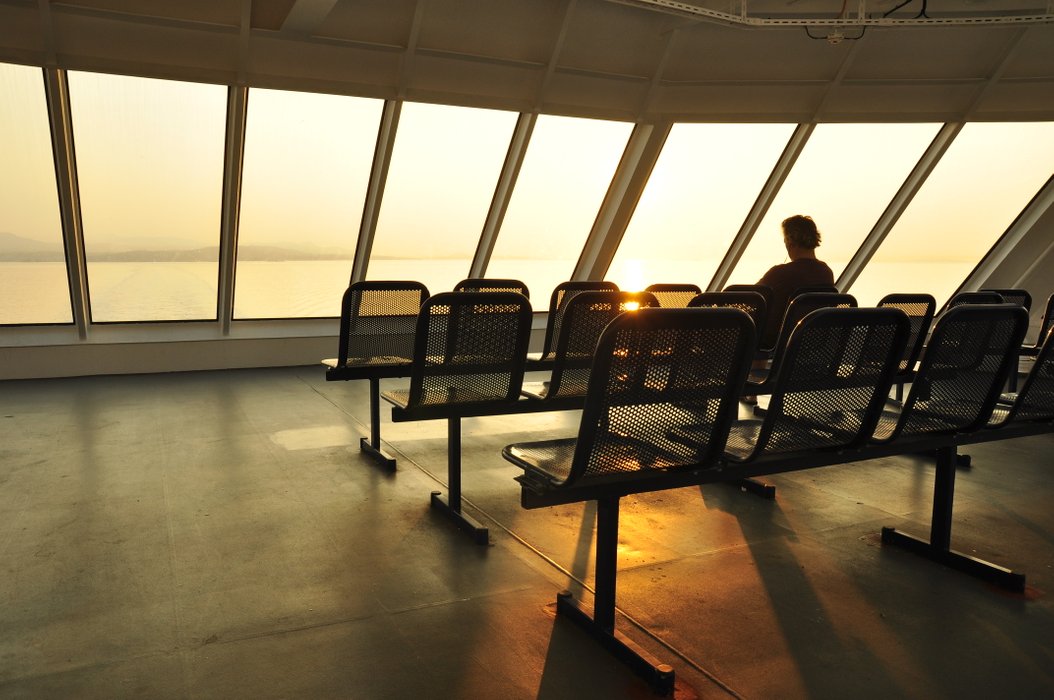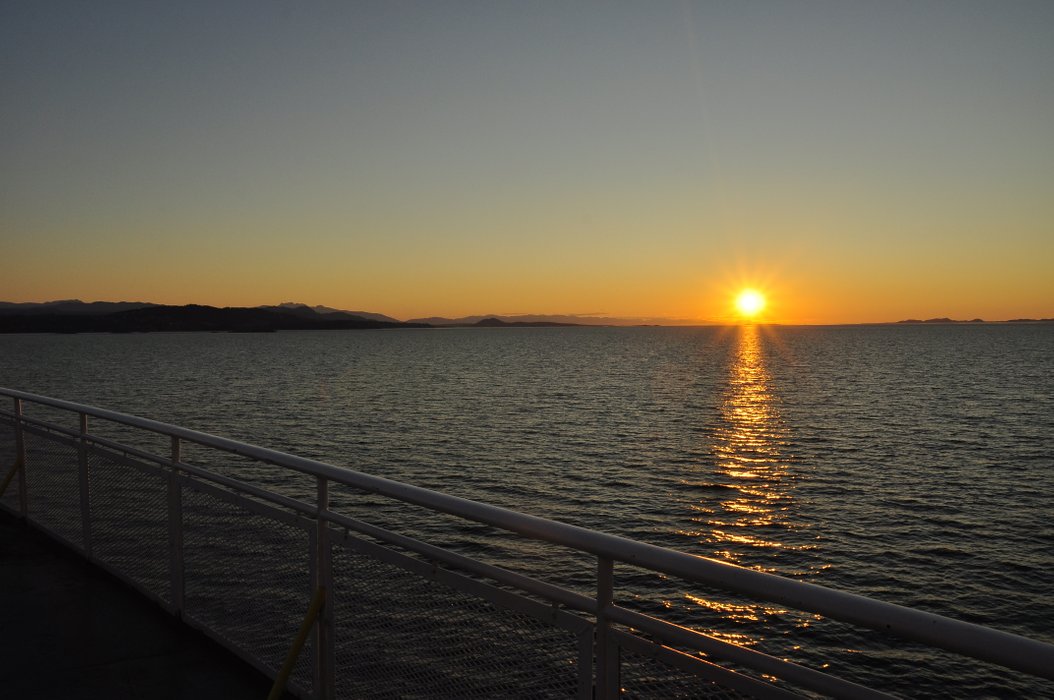 Unfortunately we didn't book way in advance, so we had a boat at 8 pm. With a little delay we arrived in Nanaimo at 10:15 pm. which means it was already pretty dark. That's why we decided to drive our minivan just outside of the city and spent the night to drive up north first thing in the morning.
We heard about Telegraph Cove to be the best option to kayak with the Killer Whales. I said what??? Yes, kayak with the killer whale. North of the island there's a different type of killer whale that doesn't eat seals or dolphins but strictly smaller fish and it has no interest in the human what so ever. The only problem is... can we find it?
First a bit about Telegraph Cove, because this small village deserves some credit. It ended up to be my favorite place I have been to. It basically runs on salmon and the logging industry. The fresh salmon caught every day brings the tourist and the logging is famous for the high quality of trees shipped all around the world.
When we arrived we were amazed by how small and authentic it is. There's one campsite and one "resort" which means you sleep in wooden shets. I can highly recommend bringing your campervan or tent up the hill to the only campsite. The people are very friendly and helpfull. Everything is clean and everything you need is provided in a small shop nearby, but that is not the only thing important to us. Directly attached to the campsite is a hike with the most beautiful view. I'd like to tell you, but photo's can tell more then my English vocabulary.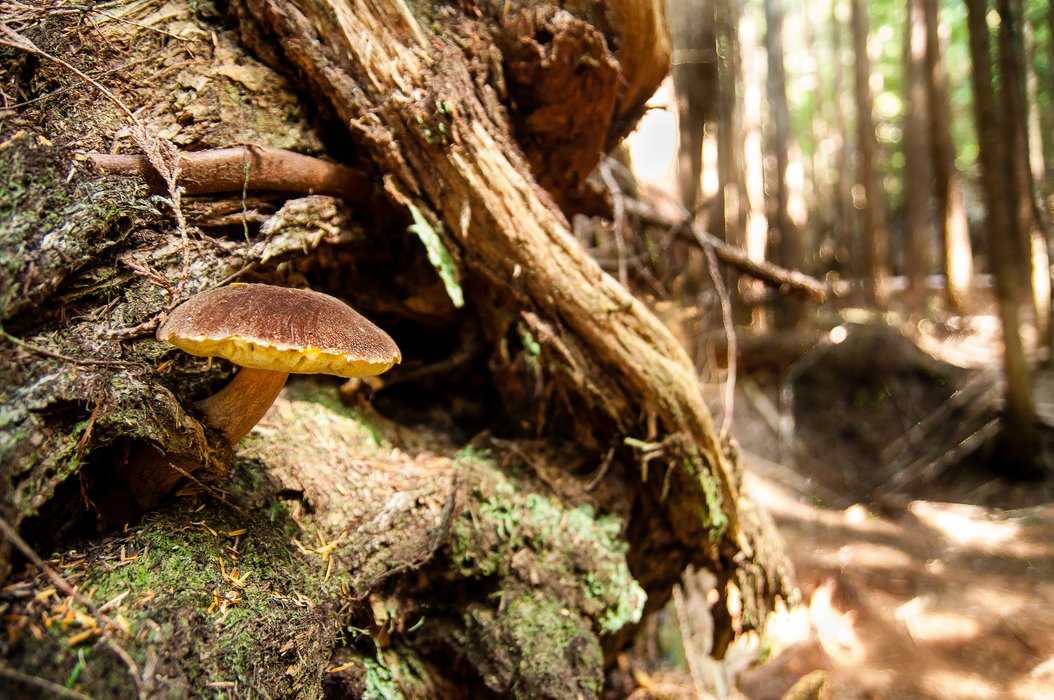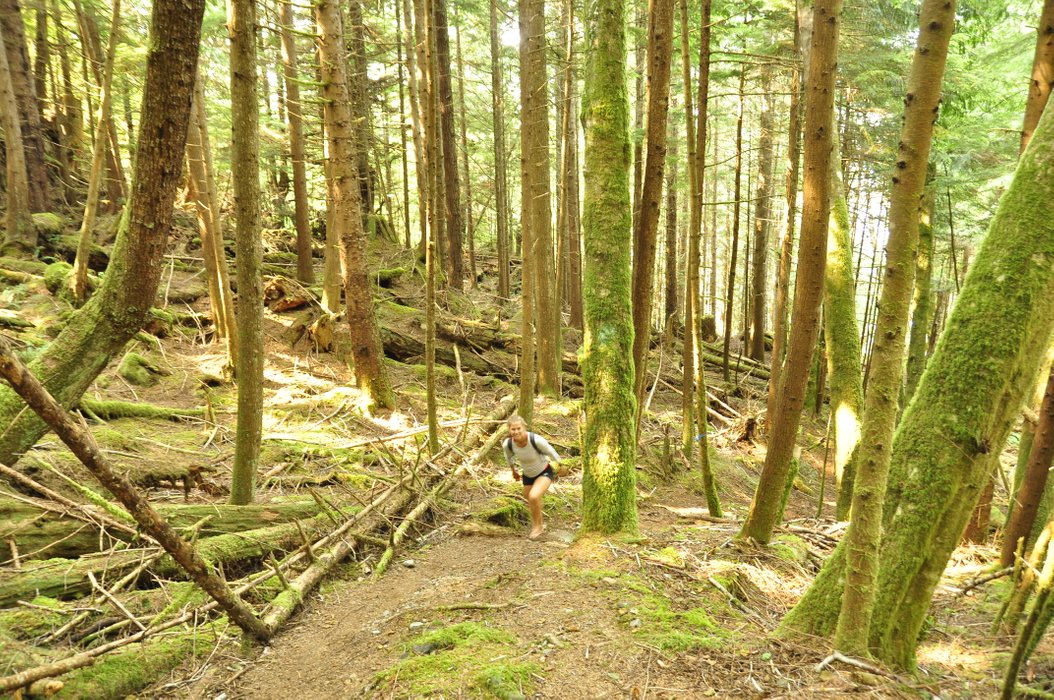 The path to this amazing view: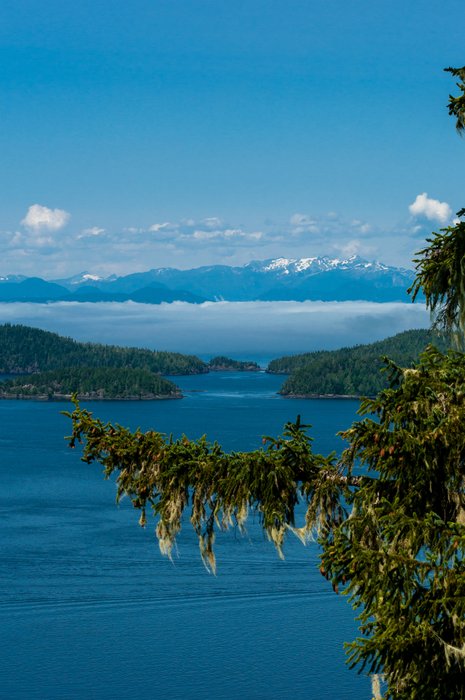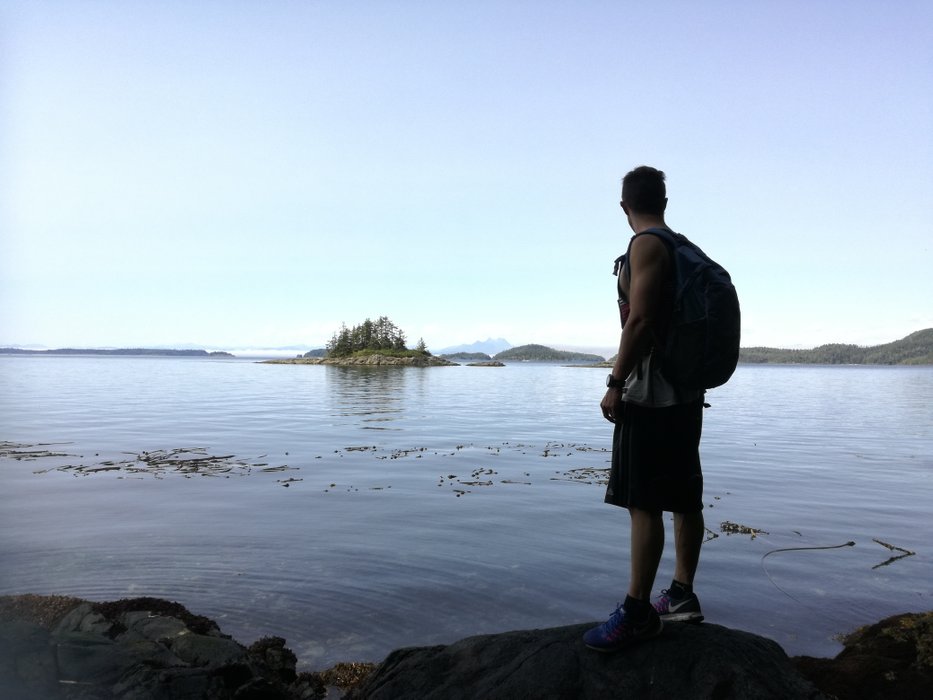 When you take a few minutes to enjoy the view, you can see some of the marine life that lives in these waters.
From this viewpoint we spotted seals, whales and salmon! Awesome
kayak tours
In Telegraph cove are two ways to do a wildlife tour. First one is probably most picked. On a motorboat you join a real enthusiastic team of bioligists and a captain who is in contact with every other boat around and he's a bird specialist.
Your second option is a kayak tour with a guide who knows the best spots to enjoy the beautiful scenery.
We choose the last one and stepped into a kayak for 4 hours we saw everything we wanted to see, except for one tiny thing. Check the photo's below and find out what we didn't spot.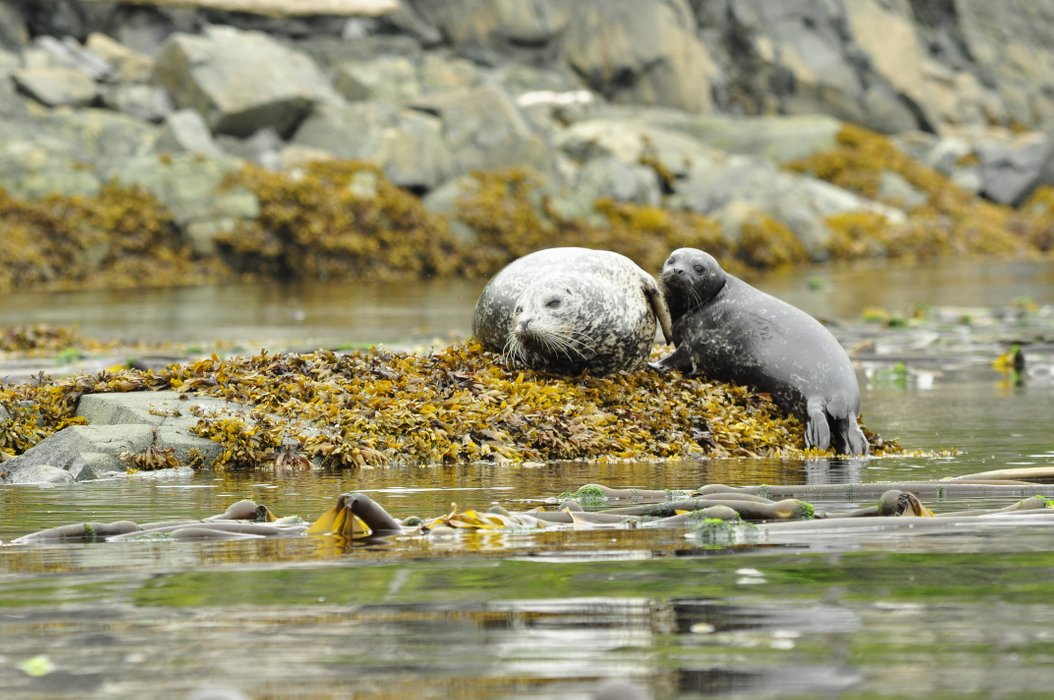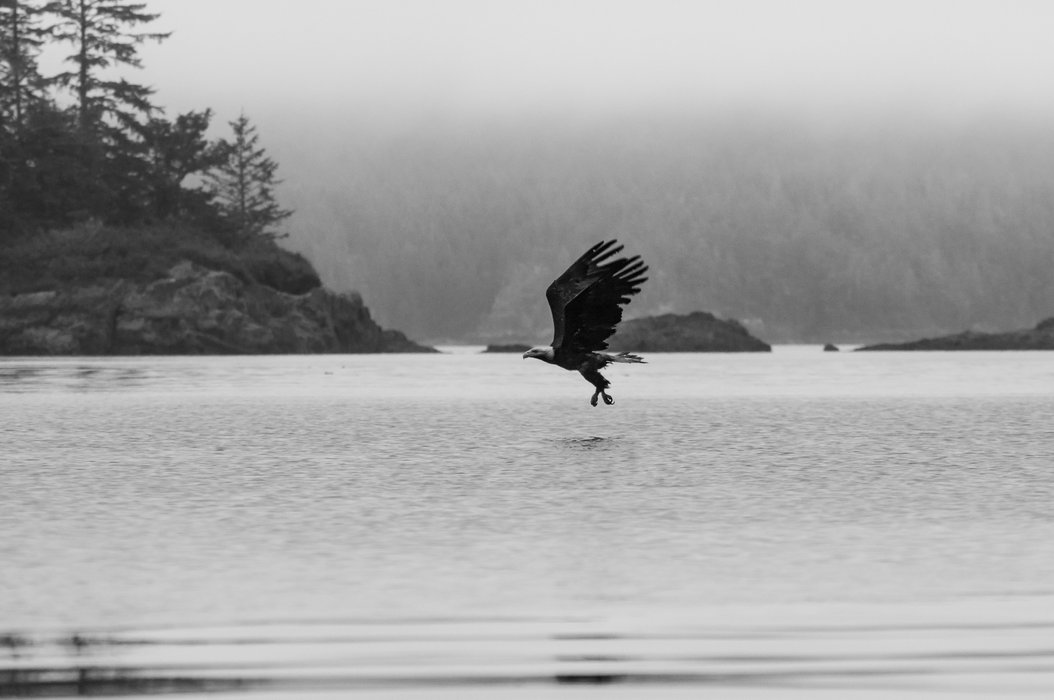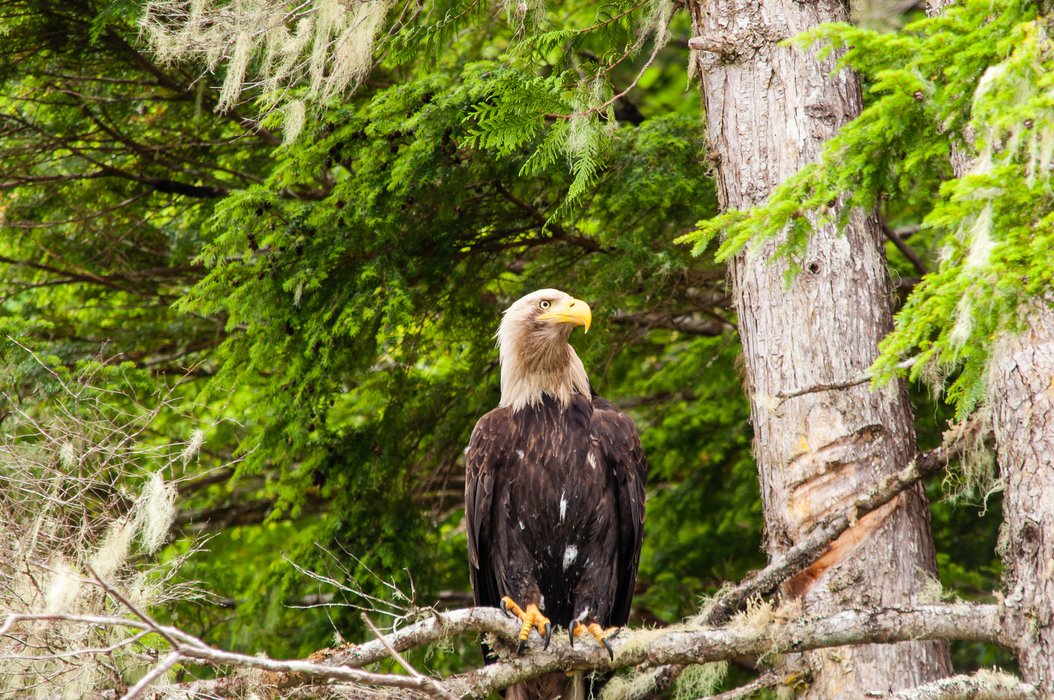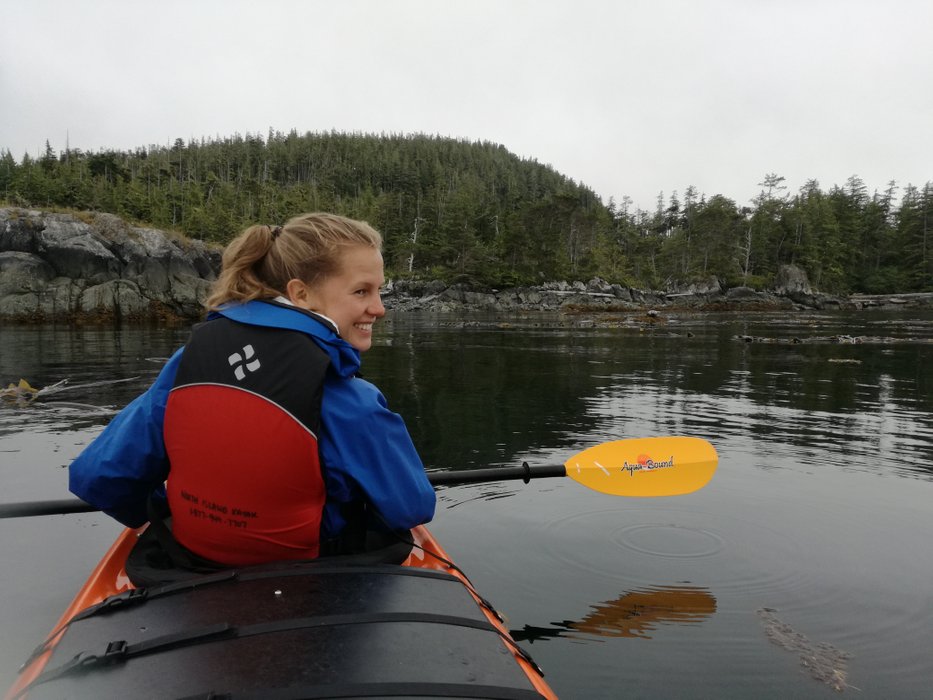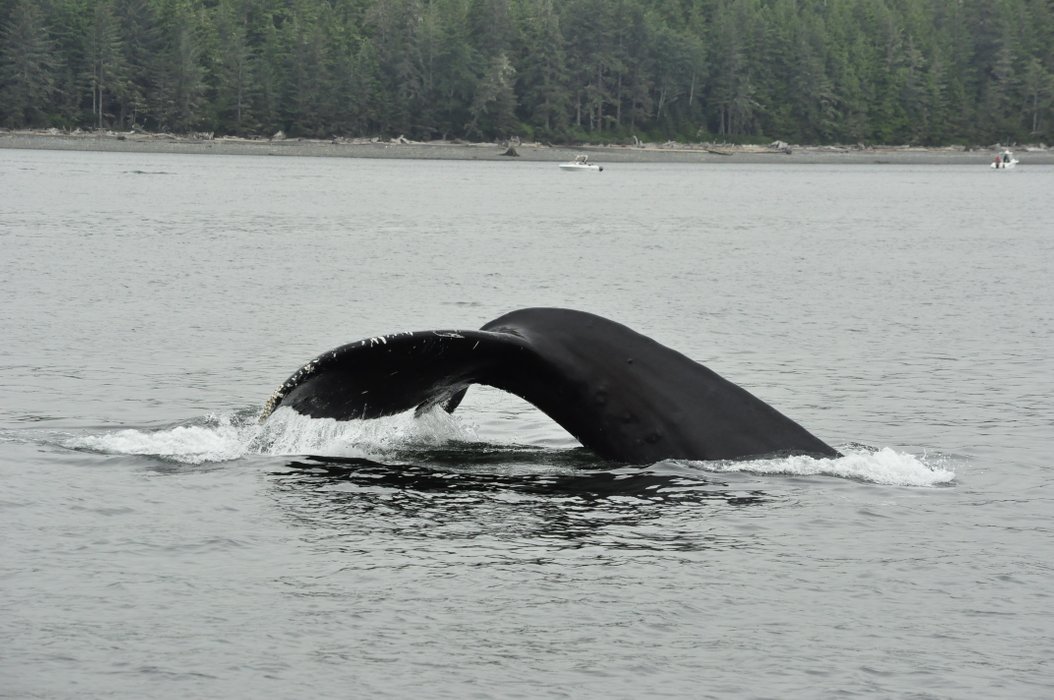 The freaking killerwhale decided not to show up that day. We even booked another tour on the motorboat to increase our change of seeing the majestic creatures also know as the Orca. We spoke to tourists who saw the killerwhale the day before we did the tour, but our luck ended there. This is most definitely the reason why I go back at least once.
Before you leave Telegraph Cove, make sure you visit the Whale Museum. It is a great place to check out what is going on in and around this exclusive area. And as a bonus, they use the cash they earn to help nature a hand.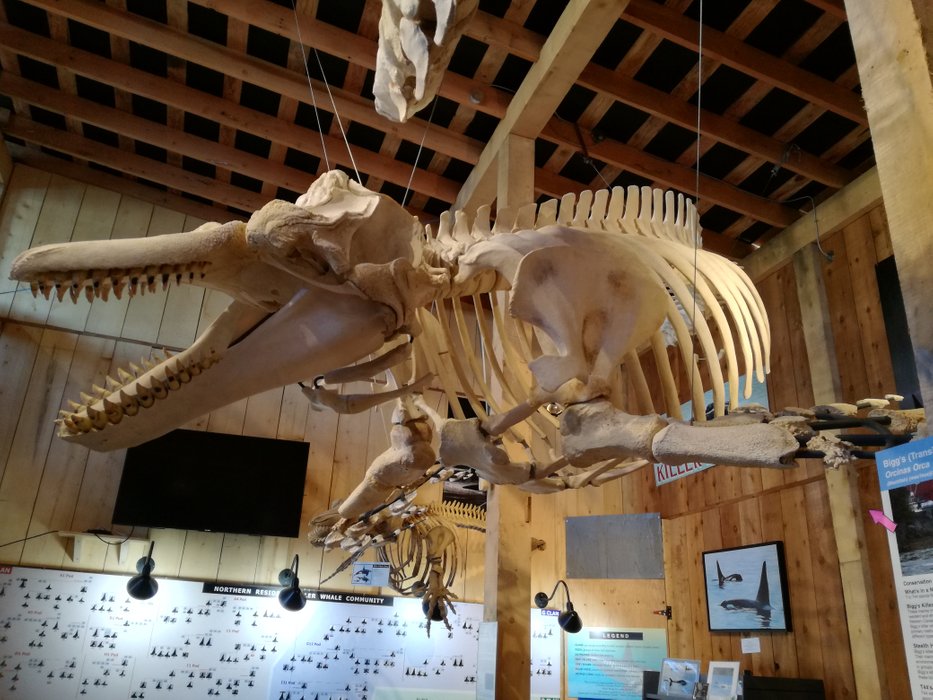 Ofcours we gave Tofino and Ucluelet a visit as well. Hoping this was as nice as North of the Island. Unfortunately this was way more crowded and the weather wasn't helping.
---
I hope you this blog including the photo's. All photo's are taking by me with a Nikon D90. An upvote and resteem is highly appreciated! If you like to see the rest of my Canada trip, make sure you follow me and check out my blog.