Hello friends,
Hope you all are doing well.
Today I am going to share the sad story of river Turag and some pictures of sunset from riverside. Recently, I along with my family travelled to Ashulia to observe the beauty of nature. Our aim was to sit beside the river and spend some happy time with our kids. The river name is Turag. We were fortunate enough to get the sunset view as it was evening time. Today throughout this post I will be sharing some pictures of the river, boats and sunset.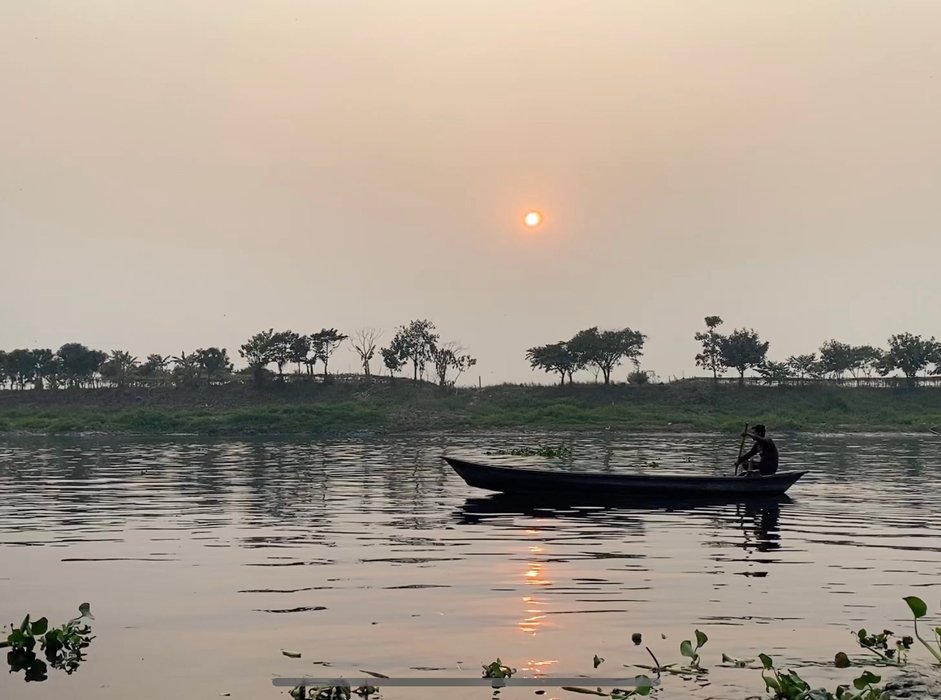 There is a rowing boat passing by us. My kids are not used to seeing this. They were excited to see the boat and requested me to shoot a video of it. Sharing the video with you all which I uploaded in YouTube.
Sharing some more pictures of sunset. Hope you will enjoy.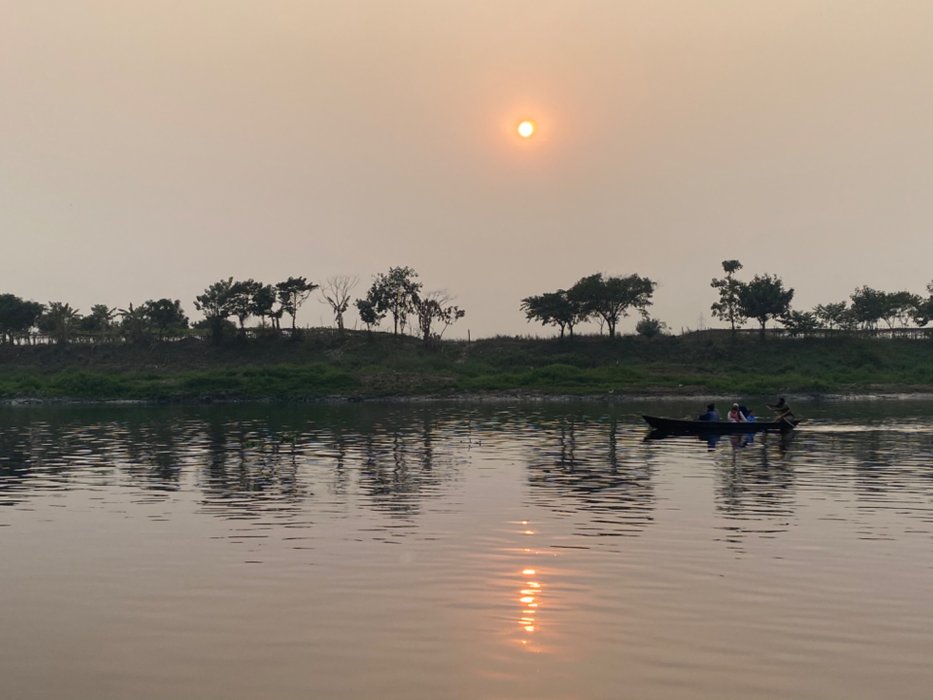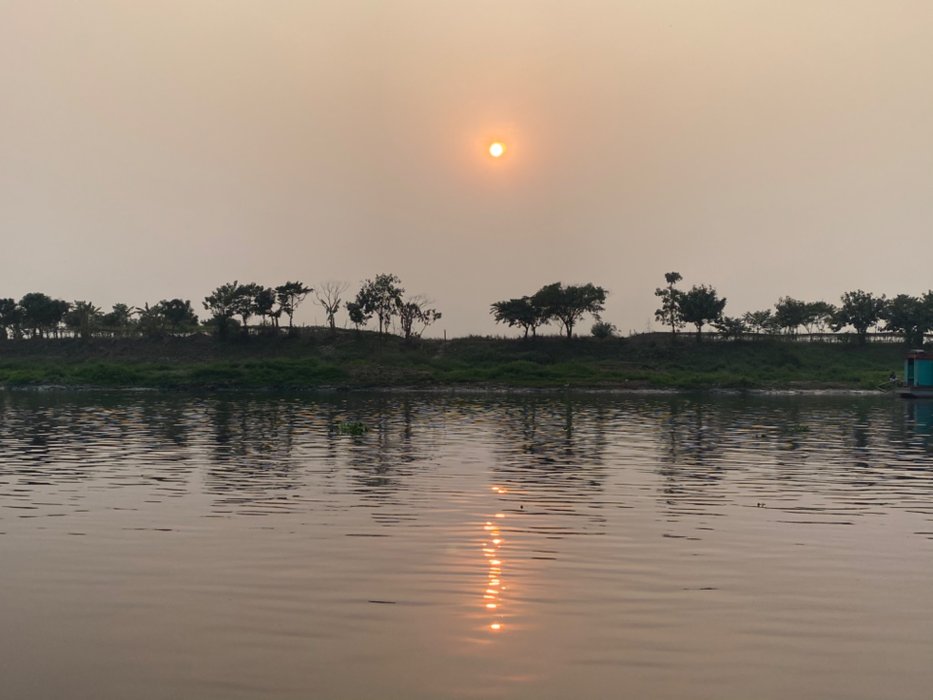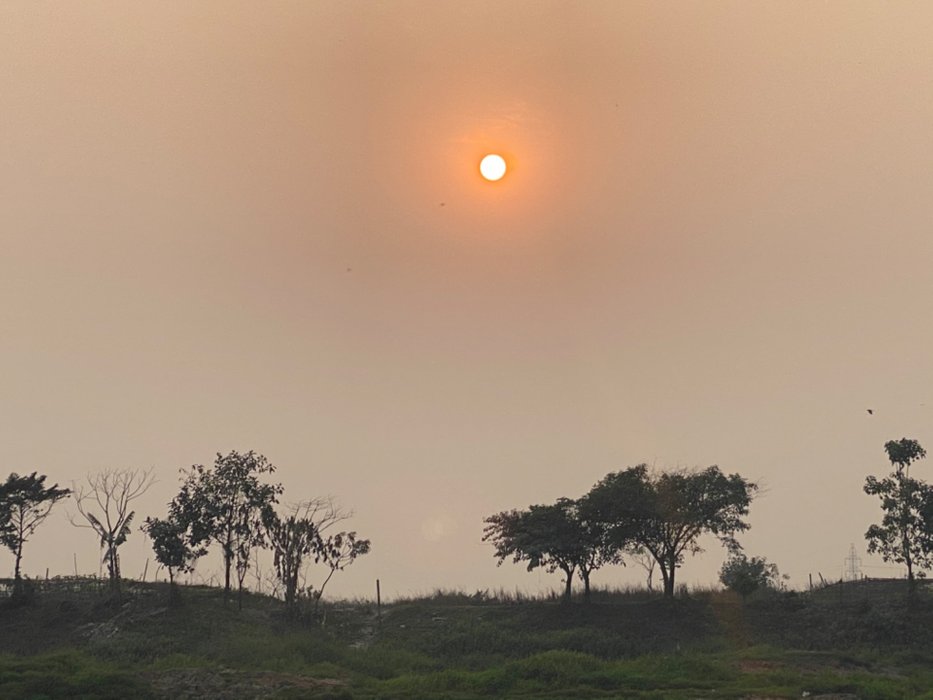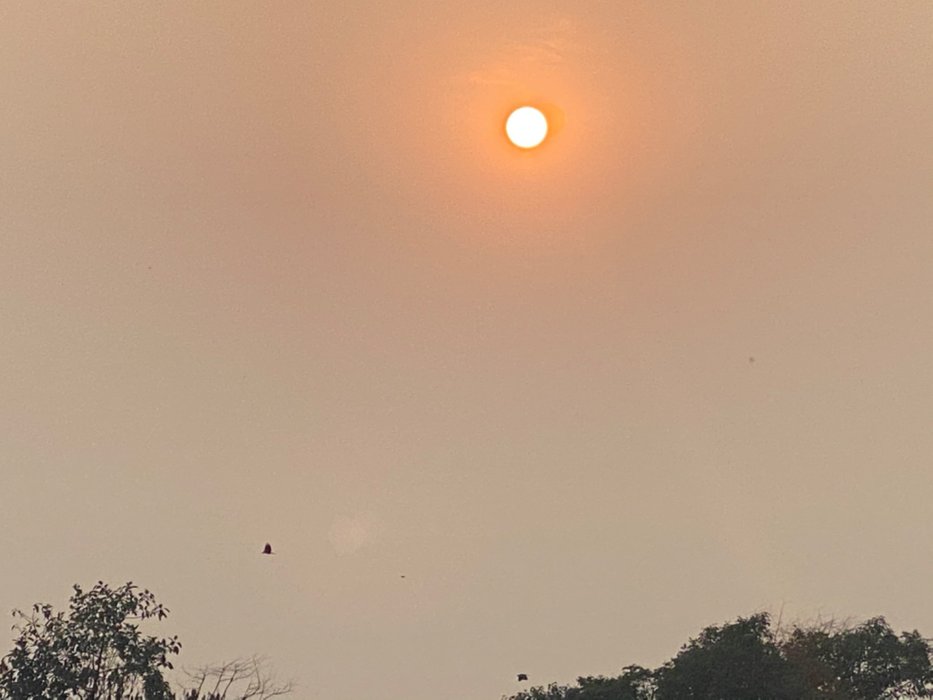 Bangladesh is a land of rivers. Turag is one of the biggest rivers of the country. But, in the pictures you will see the river quite narrow. The land grabbers are responsible for this. Both sides of the river are continuously grabbed by the local influential people. However, some more pictures for your reference.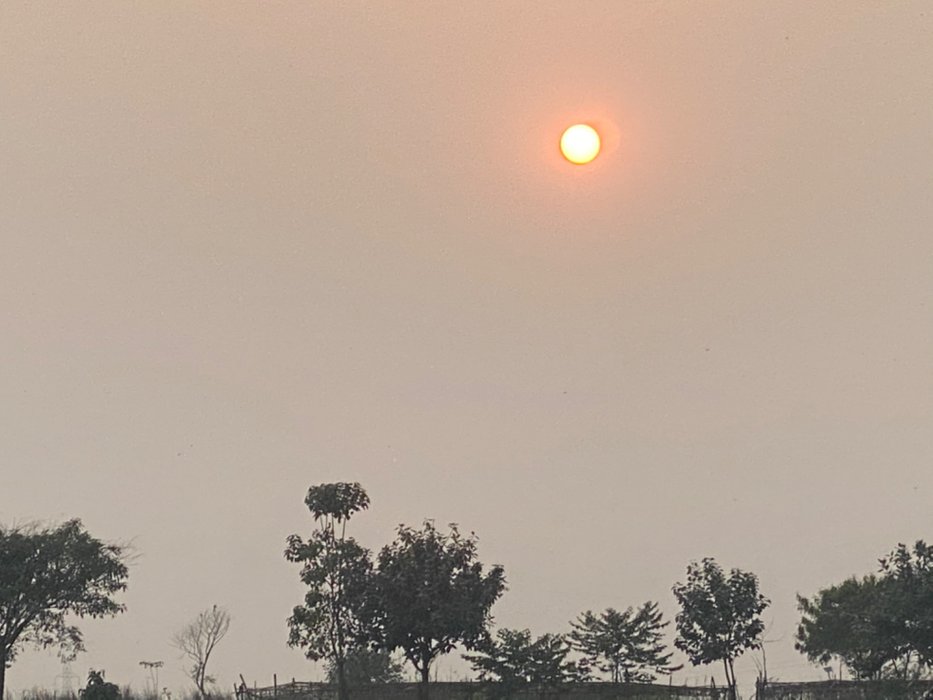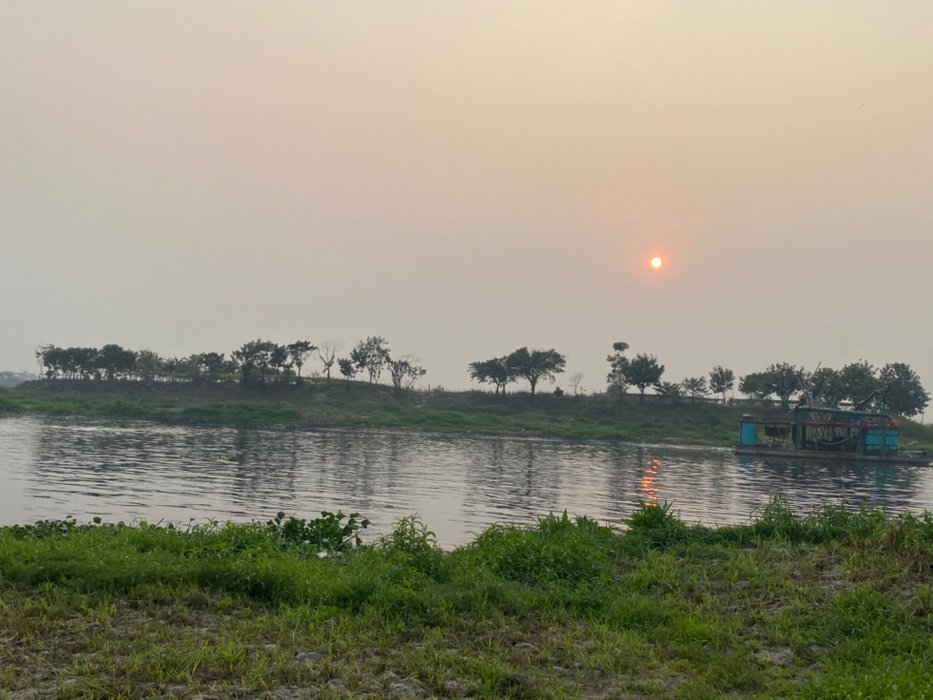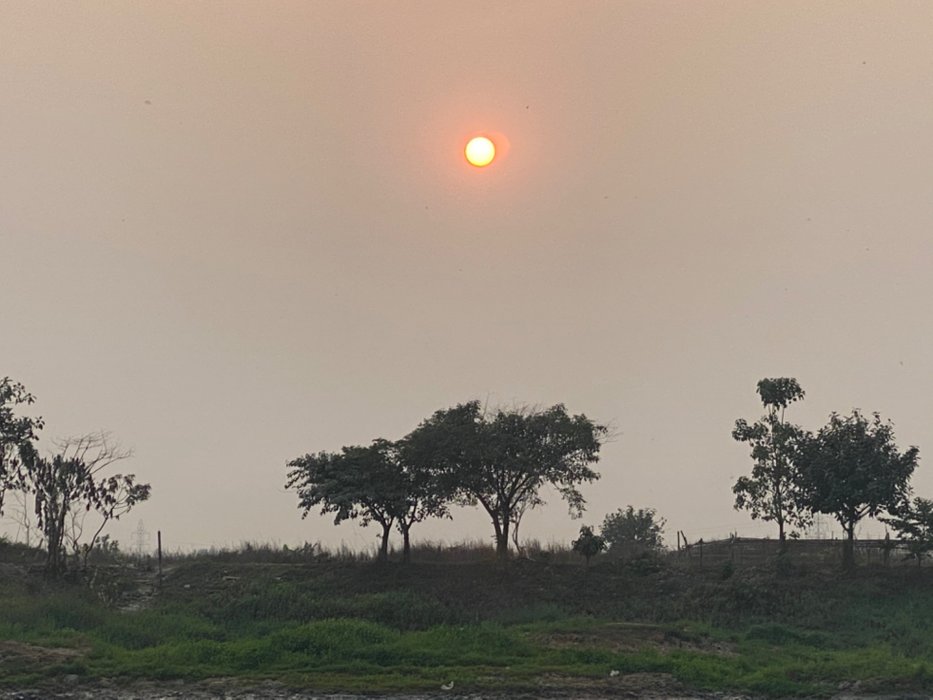 Not only the grabbers are grabbing the riversides but also polluting it. We were sitting very close to riverside and observed that the water is fully black. A flowing river water should not be like that colour. The effluent from factories are coming into the river and making the water polluted. It should be stopped immediately by the law enforcement agencies. However, some more pictures below. I could manage to take some pictures of boats along with sunset.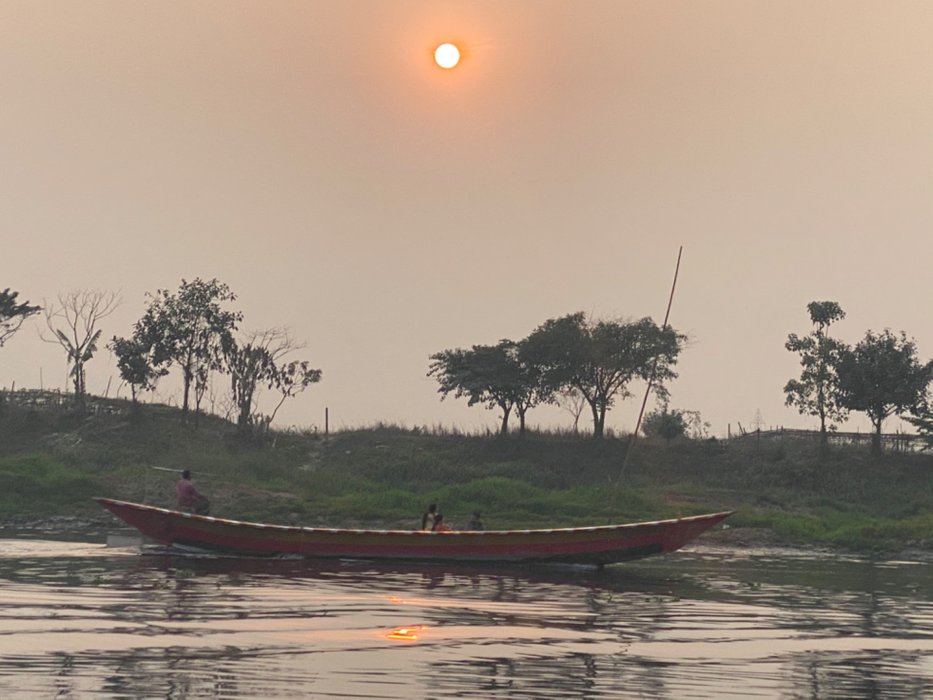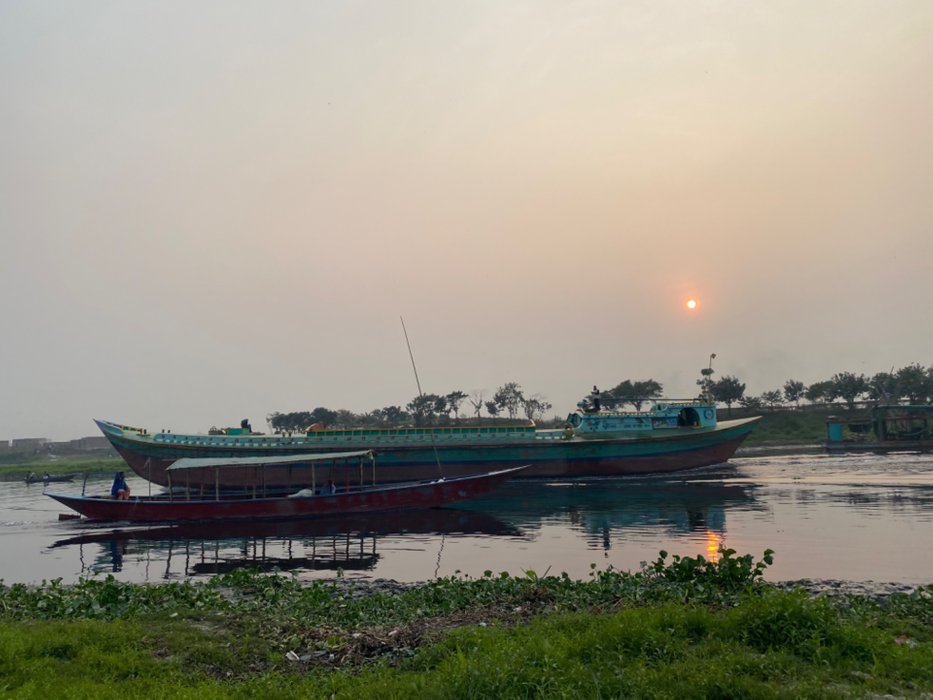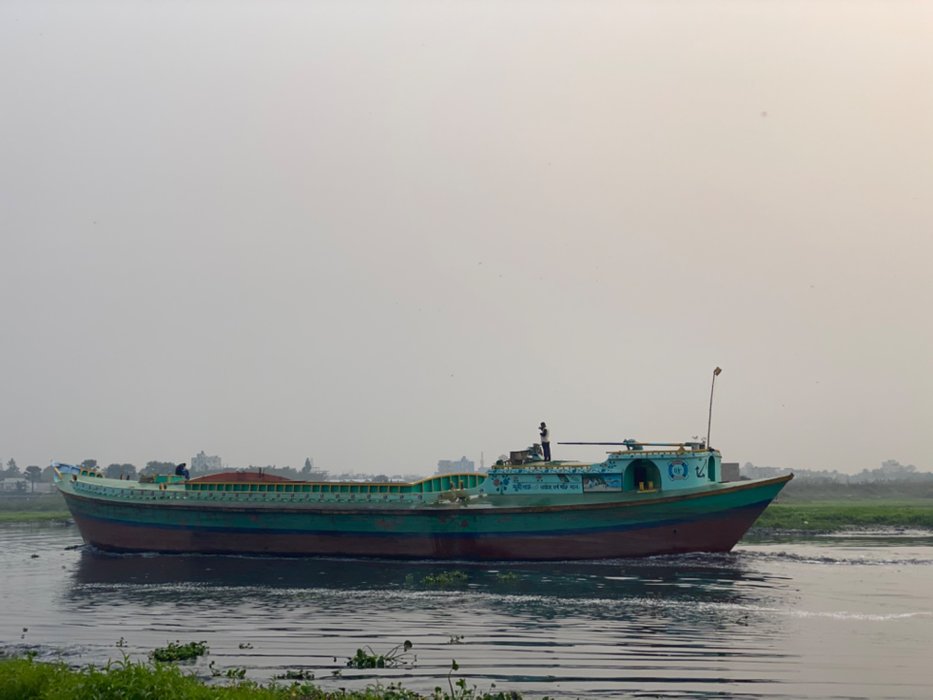 My daughter and her mother were enjoying the beautiful sunset sitting by the river. Sharing that picture with you all.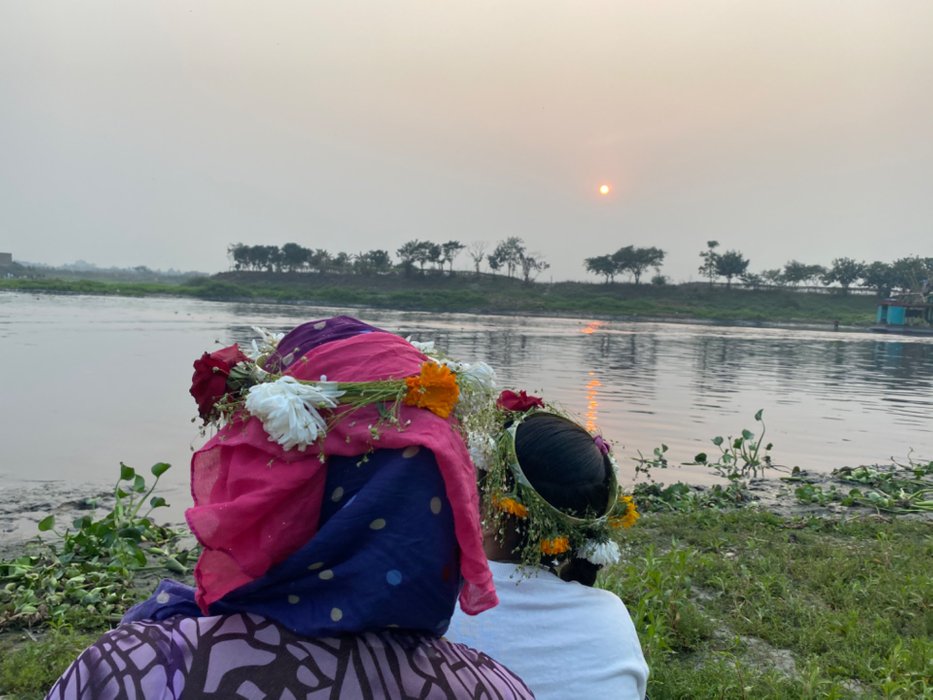 We also found a wedding boat passing by the river. The passengers of the boat were wearing traditional dresses. That was awesome to watch. Here is the picture.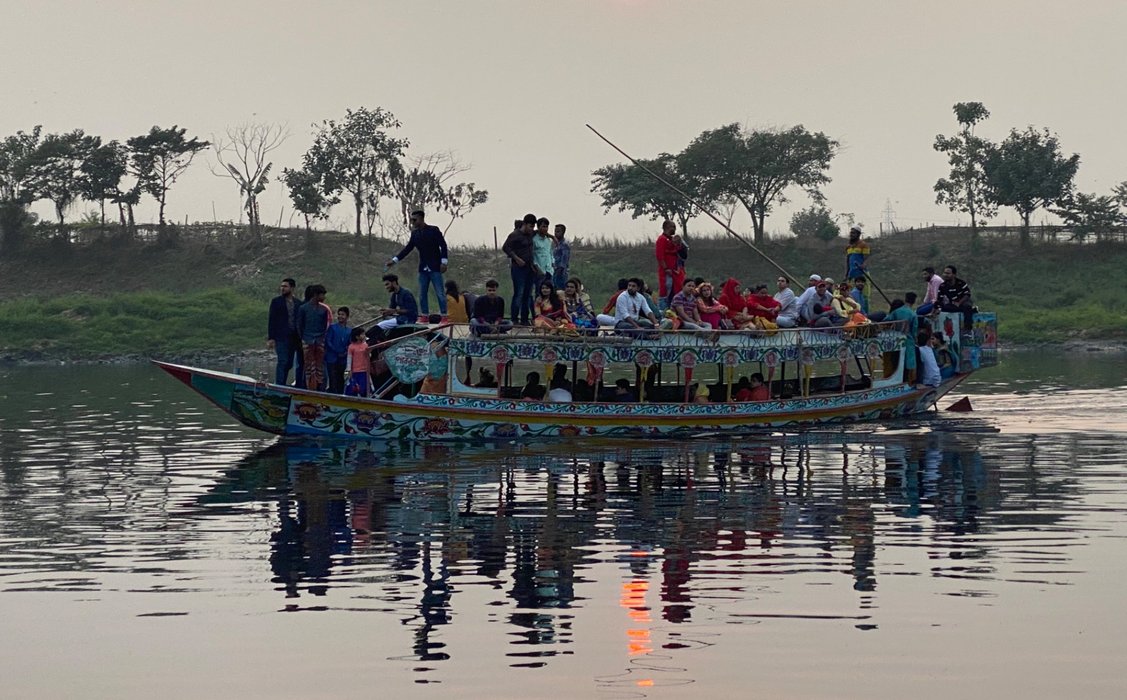 It was a very nice and enjoyable travel after many days. We enjoyed a lot. Specially, my kids had a great time out there. But, I felt sorrow to see the river condition. It is high time to protect our rivers from pollution and land grabbers. If you want to visit Turag river in Ashulia, you have to go to Mirpur area of Dhaka. You can go by bus or rickshaw. I think you will enjoy the beauty of nature there. So, you all are invited to visit this place. Here all the pictures were captured using my iPhone 11 Pro Max mobile phone. Thanks for stopping by.