Today, I'll try to help you eat well in Corfu. Especially if you are tired of good old Greek meals like kleftiko, kebab, moussaka and giros. Honestly, I do not see any reason to feel tired of traditional Greek cuisine, but I am guilty - after the third week in Corfu, I felt like I really need a good burger. So I found one - I present to you Corfu's Earth Cafe creation - Big Ben Burger.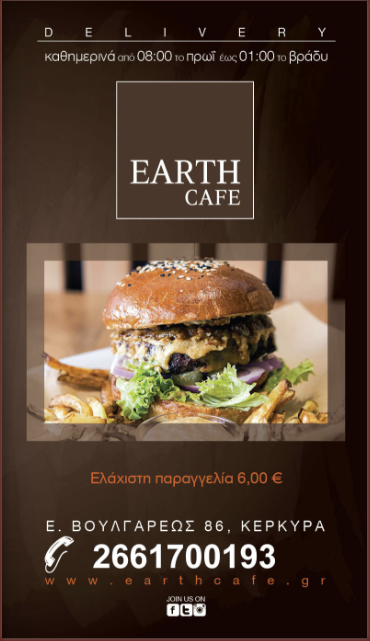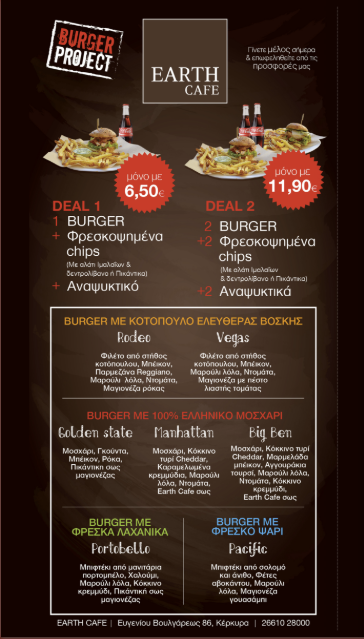 Source: http://www.corfudelivery.gr/cafe-delivery-kerkyra-6/book/183-earth/6-coffee.html#book/
Earth Cafe is a modern fast-food restaurant located in the very center of Corfu Town. It is easy to find, the service is good and the only problem may be lack of space. During the almost whole day, you will probably have to wait for a table for a few minutes. With Google score of 4.2 and Trip Advisor score of 4.5, it is one of better places to eat in Corfu Town.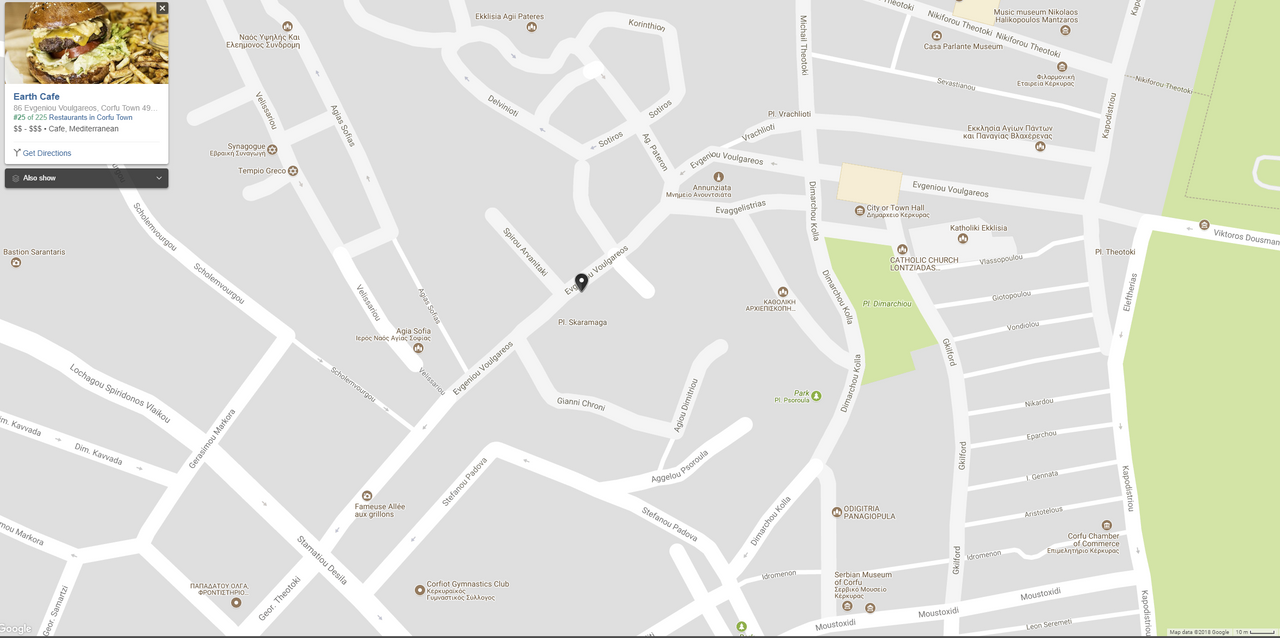 Source: Google Maps
I tried two burgers - Manhattan and Big Ben and both were very good. If I have to choose - I would choose Big Ben for more complete taste, but you are not going to mistake with any other burger they can offer. Even though the combination of ingredients and taste is somewhere in the upper middle class, meat is perfect - absolutely perfect. This is what's count, I guess. Price is at upper edge for a fast-food restaurant with burgers starting at 8€ and up to 10.90€.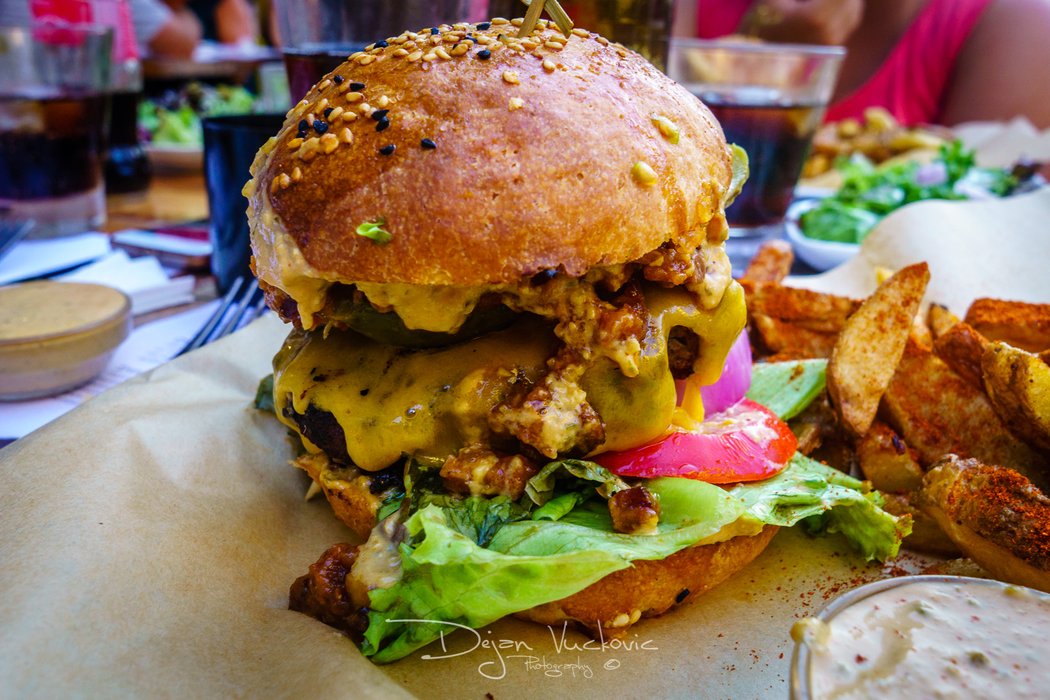 With this burger, I took a local beer - Corfu Red Ale Special. By my taste, this red unfiltered and unpasteurized ale made from caramelized malt and yeast is very light with a mild taste and fruity aroma. Not a perfect combination with full taste burger, but very good for hot summer days. Refreshing and very drinkable. Price of 3.5€ I found fair enough.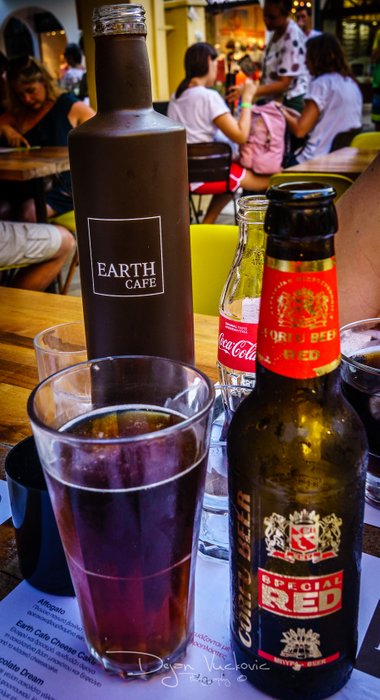 Summary
Service:
Excellent (5)
Offer:
Very Good (4.5)
Food:
Very Good (4.5)
Value:
Good (4)
Recommendation:
Yes (4.5)

---

This blog entry is part of My Travel Blog series
Tiny Travel Bits is series of posts about some small details I found during travels - restaurants, museums, points of interests, cars etc... They do not deserve long elaborate text, but they are informative and may help you enjoy your destination.

I have many more travel stories in my bag, so stay tuned.



To see all entries featured on @SteemitWorldMap
click here to visit my author link

---