First time when I published photos from Grza, about 6 years ago, most of the comments were guessing from which exotic part of the world they are. After publishing that location is in Serbia, a new round of guessing started about how hard is to reach this place. It came out that no one didn't know that this place exists, even though almost everybody was at only a few miles from it at some point. Or even worst - no one believed that this place is worth visiting. I almost made the same mistake.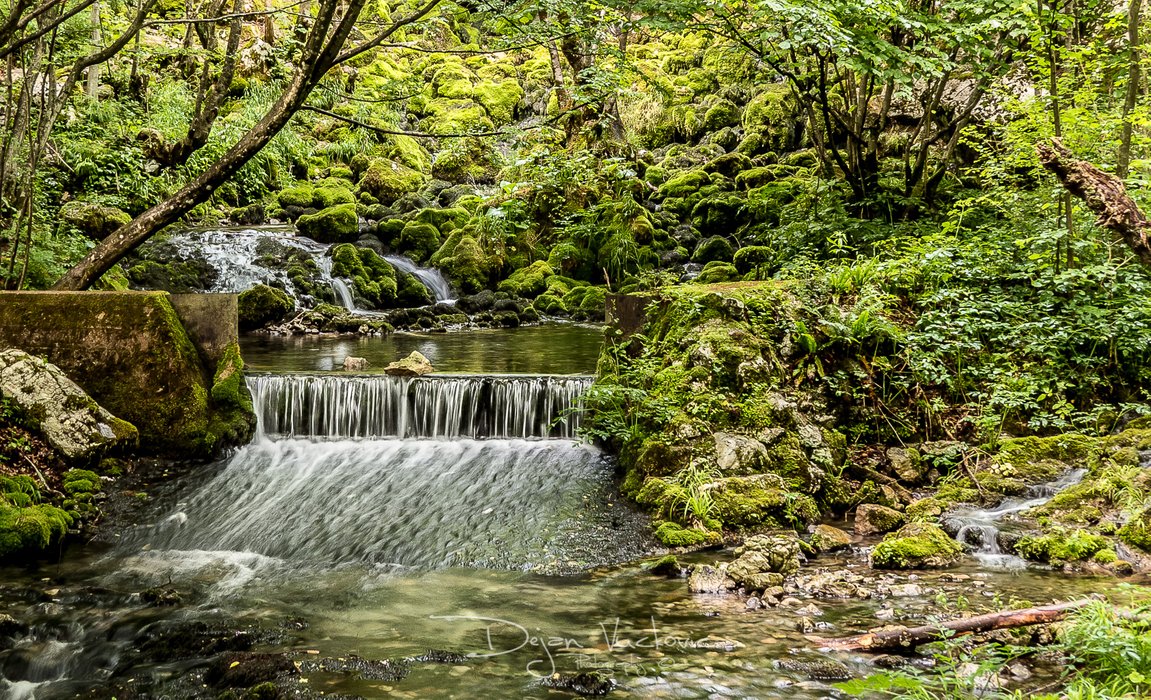 Wellspring of Grza is located in Eastern Serbia, at the bottom of the mountain Southern Kucaj, Serbian extension of Carpathians. These mountains with a modest altitude of only 1300 meters above sea level are home to some of the most beautiful natural monuments in the country. One of them and one of less known, located at 500 meters above sea level and only two or three miles away from the main road, is this wellspring.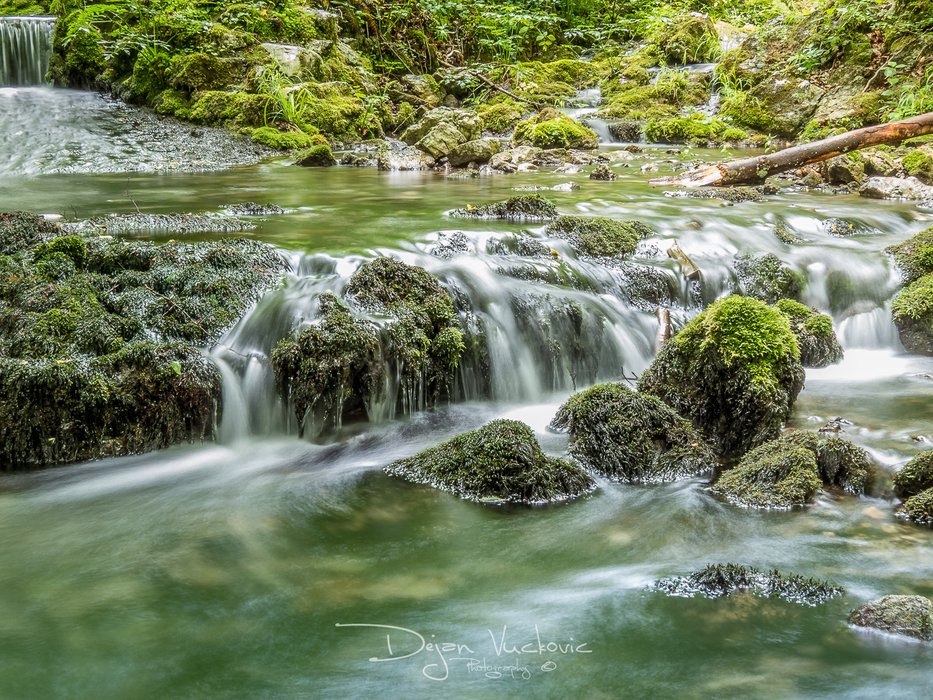 Statistically speaking, river Grza is a modest river. With the length of only 23 km, it is one of smallest rivers in Serbia. There is nothing special when you look its flow on the map - no big waterfalls or monumental gorges. This river, on the map, looks dull and boring.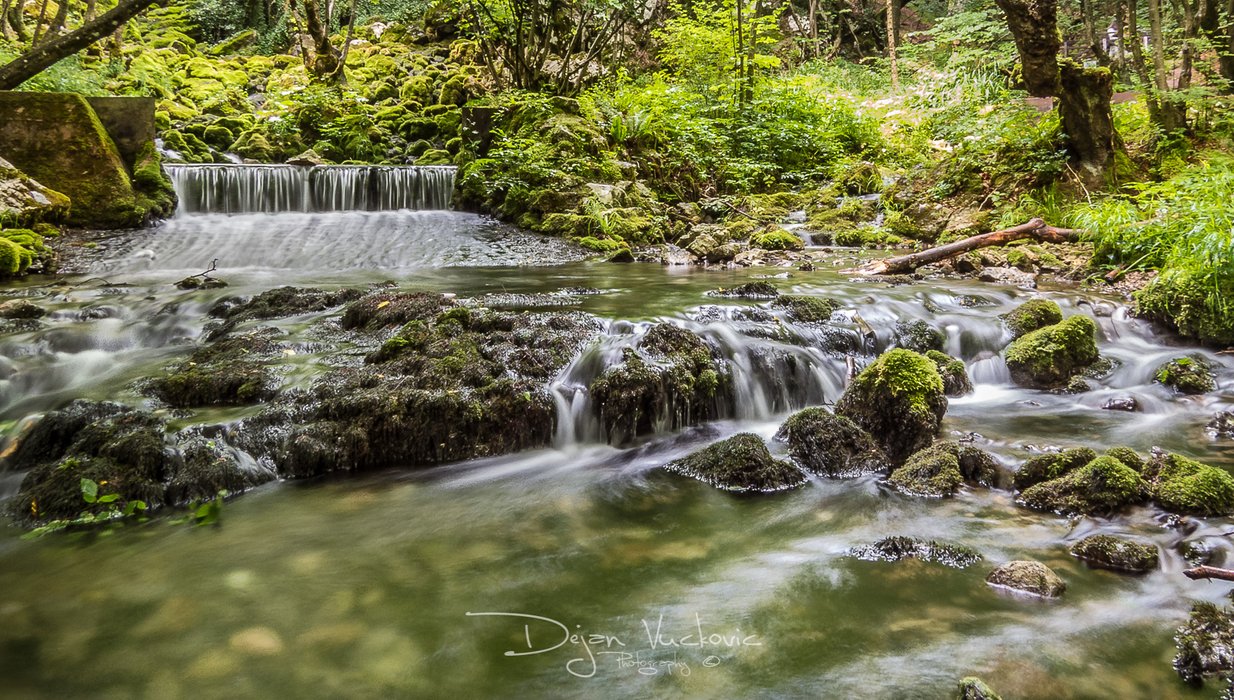 The only reason why I visited it in the first place, some six or seven years ago, was - hunger. After a week on Old Mountain spent under tents with just basic rations, I was starved. We heard about a very good national restaurant in near vicinity of the road and famous Grza trouts which are served there, so we stopped for a first civilized meal in a week. Do I have to say to you that restaurant was completely full and we had to wait for a table for a few hours...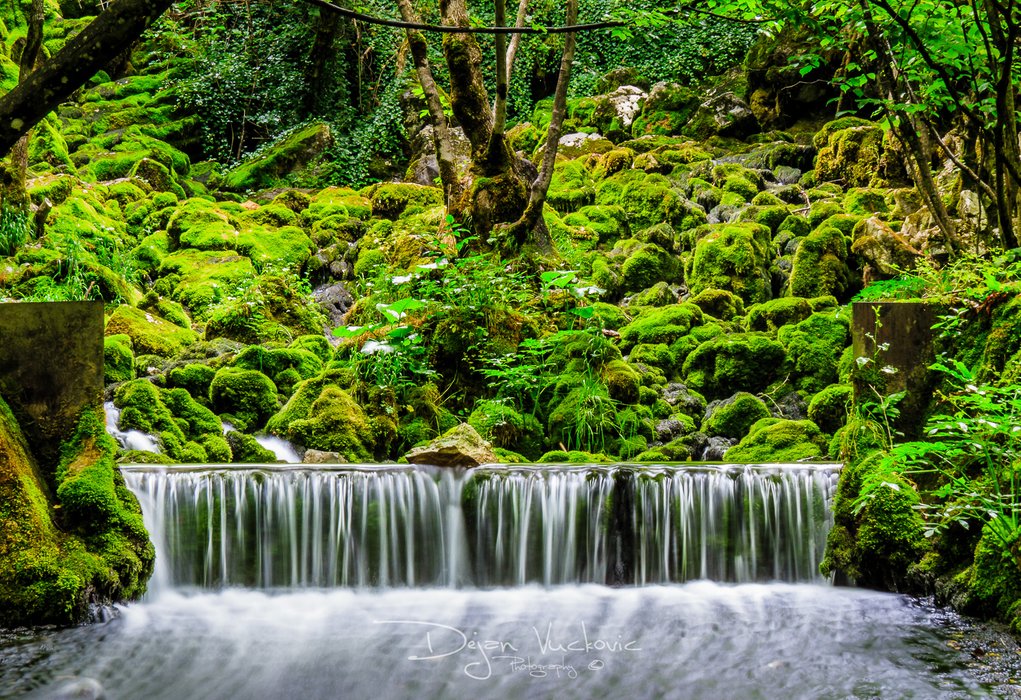 Instead of waiting in the restaurant, we decided to walk for couple miles to the wellspring of Grza. We heard that place is 'nice' and that 'some people like it', but nothing prepared us for absolute paradise we found just a few miles in the forest above the restaurant.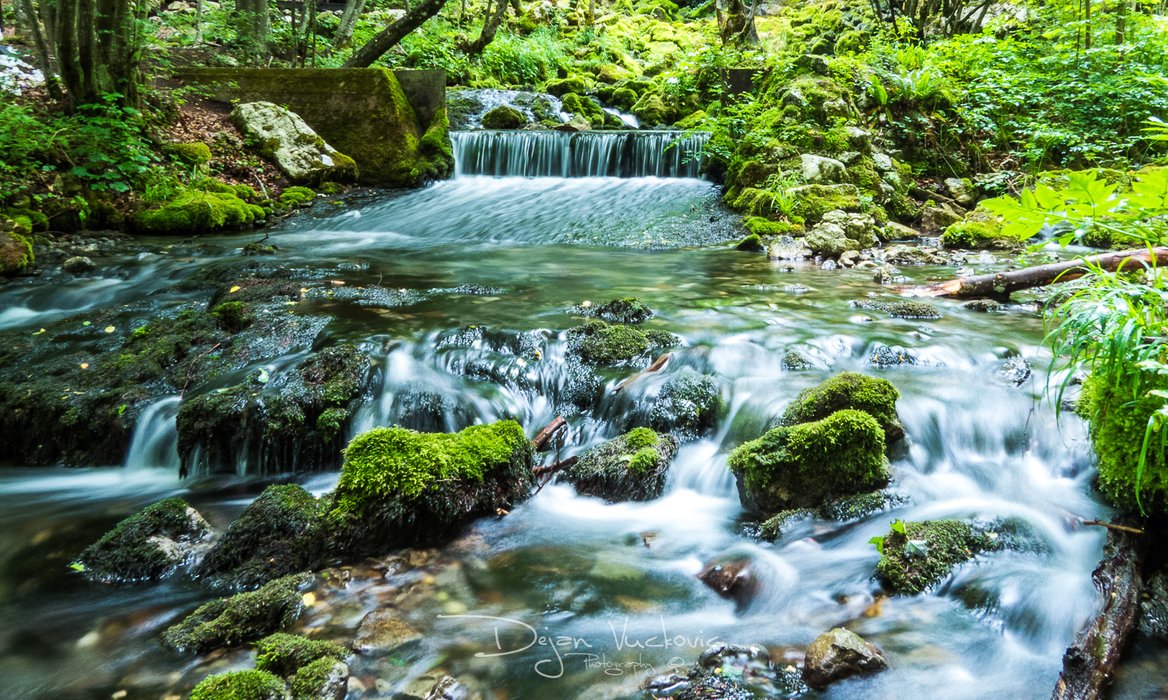 If I have to explain Wellspring of Grza in just one sentence - it would be "Green Elvish Paradise". That is how I felt there during first and every next visit. In the deep green forest, the river appears from nowhere, boiling from the stones, finding the path, forming small lakes, cascades, and waterfalls.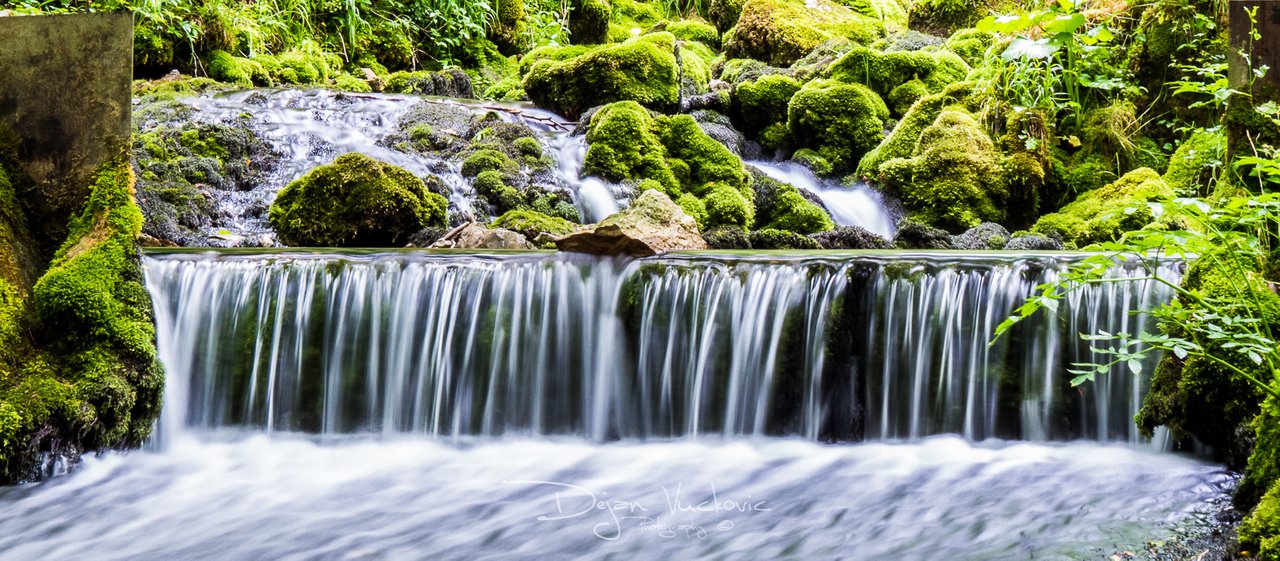 Deep moss is everywhere. The smell of fresh air is simply intoxicating. The sound of fresh water, at the same time strong and subtle, is very relaxing. The part about 'elvish' is just me being geeky, but I can guarantee that no one would be surprised if an elf is found there.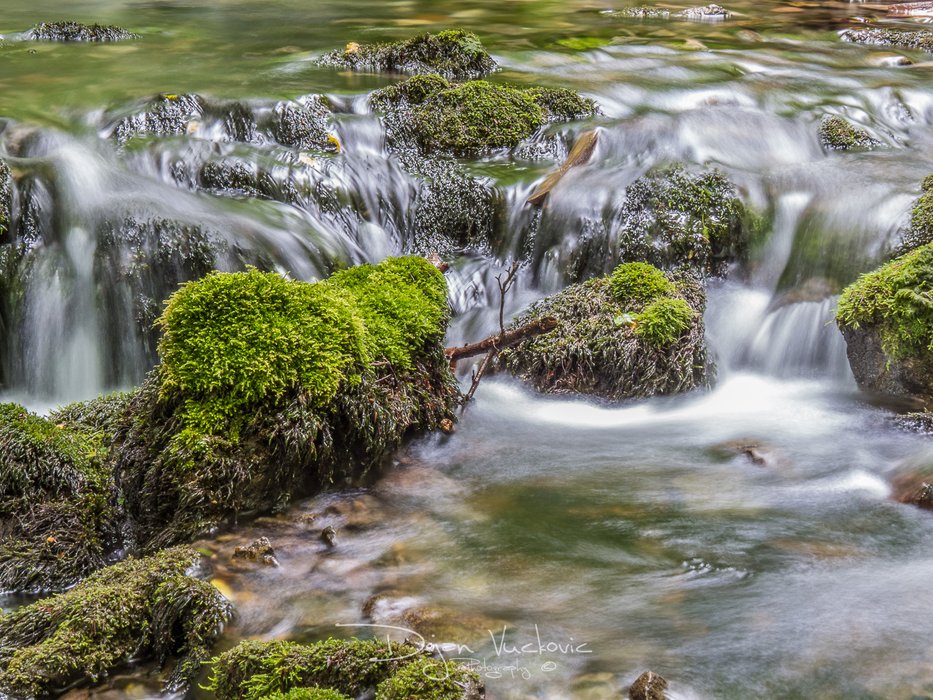 This hidden gem of Serbia is one of my favorite places. If you are traveling through Serbia, plan a short break there. You will absolutely enjoy its calmness and stunning look. After just a few minutes next to this magical waters, you will be refreshed and ready for new adventures.
And if you are hungry - trout in that restaurant is absolutely delicious.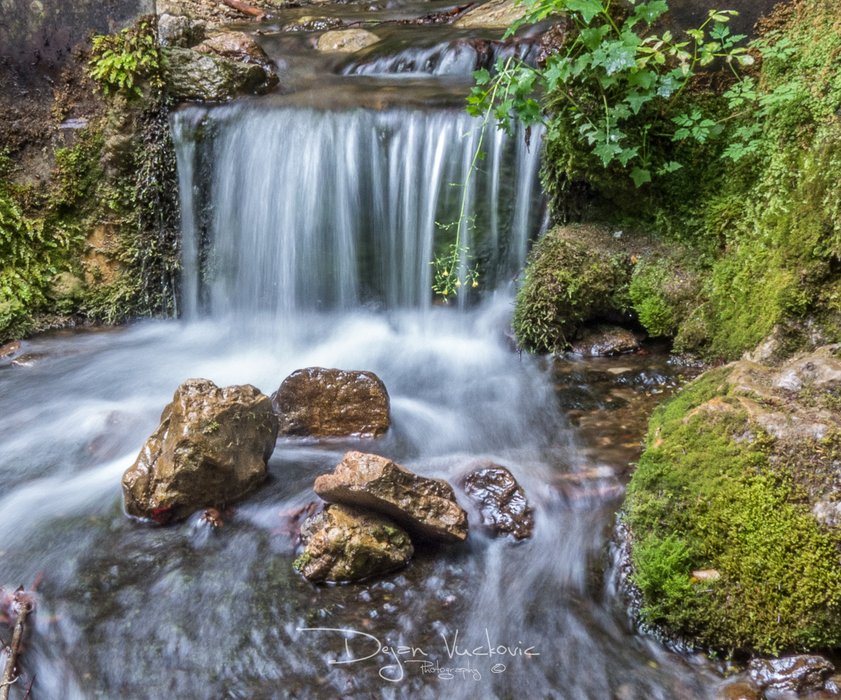 ---
Click on any photo to see it in full resolution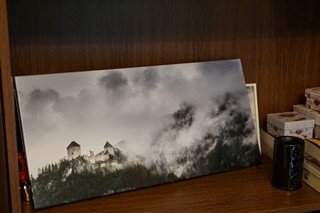 All images and text published in this post are my original work.

All photos are for sale for Steem at very affordable price.
You can order photos as full resolution digital copies, as fine prints in photo paper or as framed paintings.
For all available options contact me in comments or via discord.
---
This blog entry is part of My Travel Blog series
I have many more travel stories in my bag, so stay tuned.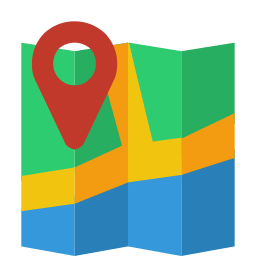 To see all entries featured on @SteemitWorldMap
click here to visit my author link
---