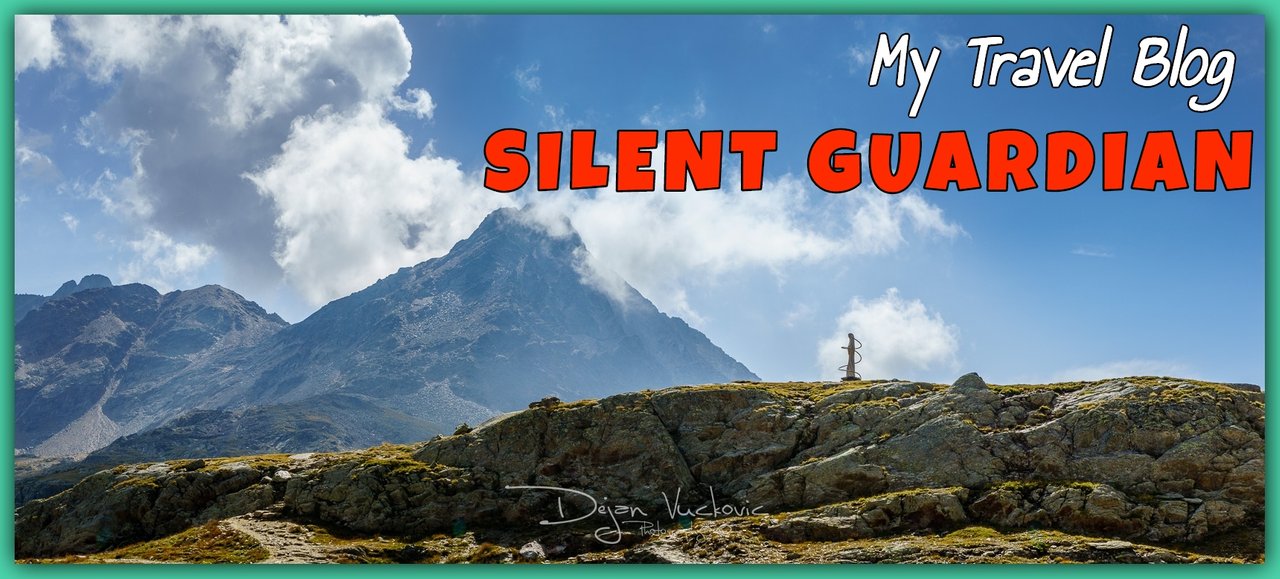 There is a lot to be said and even more to see on amazing Passo di Gavia in the Italian Alps. For sure too much for one post. It is one of the most beautiful and wildest places I visited. Located in Lombardy region, classified as the tenth highest paved road in the Alps, it is the place of amazing wild nature and one of the iconic roads which are ridden in two largest cycling events on the planet - in Giro d'Italia and in the Tour de France.



But, there is one angle of Passo di Gavia I can show you in almost no time and with very little words. On the very top of the pass, silent guardian watch of those brave enough to conquer this amazing road. It is Madonna delle Vette, protector of the cyclists.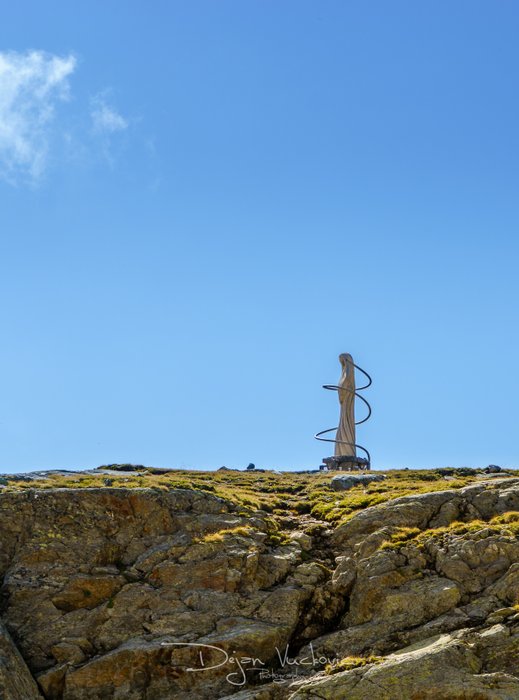 At 2700 meters above the sea level, one of the highest paved road in the Alps finds his way through rocky hills and stunning mountains. It is one of the hardest stages of Giro d'Itlaia and Tour de France: in one day cyclist climb Passo di Gavia and then in the same stage they have to climb even tallest Passo dello Stelvio on the border with Switzerland.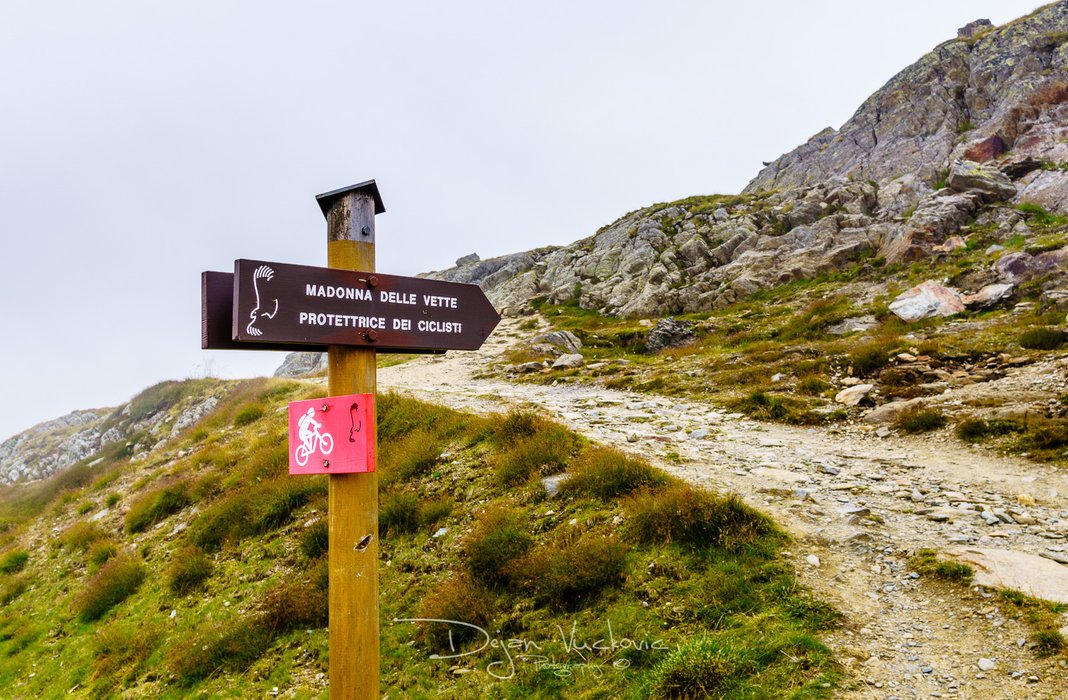 Passo di Gavia is also a goal for passionate motorcycle riders. It is one of top paved roads in the Alps on their list. With good reason, it was one of the hardest road climbs I ever rode. Not so much because of the incline, which is constant and very hard, but mostly because the road is very narrow.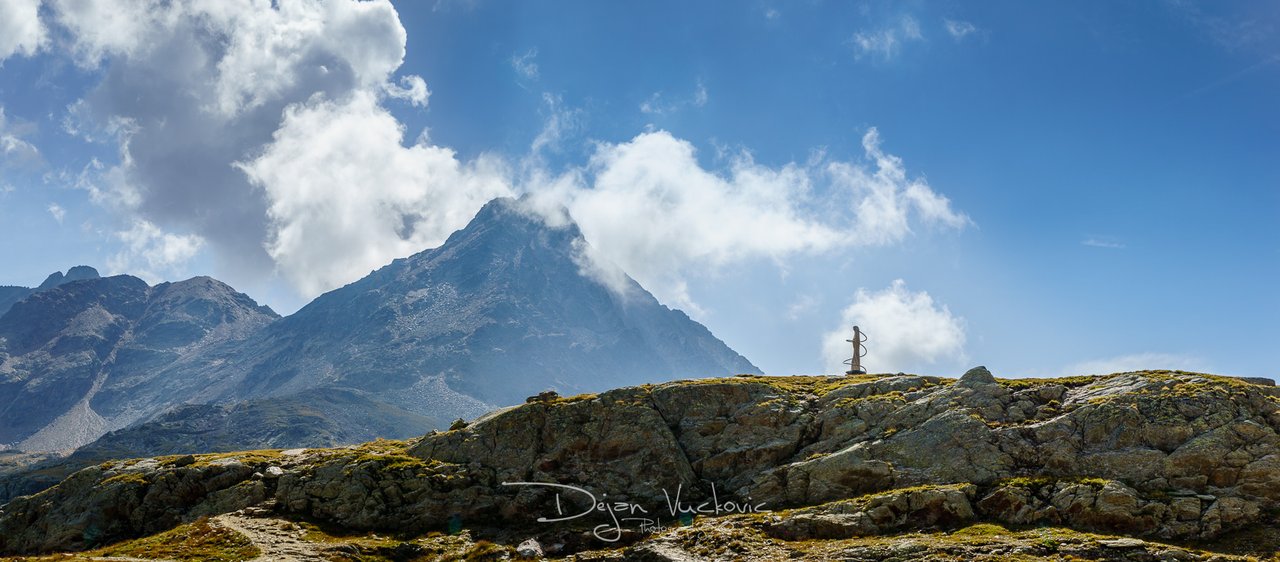 That's probably the reason why the top of the Passo di Gavia is the home of Madonna delle Vette - saint protector of all cyclists. The statue was inaugurated in 2009 as one of the monuments which celebrate this amazing pass and all cyclists who ride across it.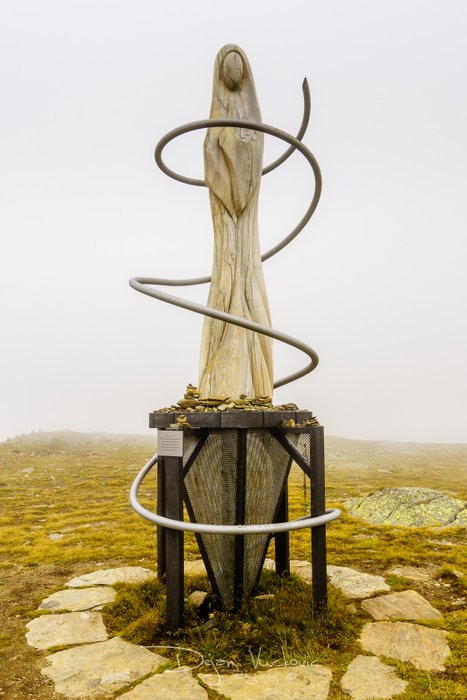 "Madonna of the peaks" is not alone on Gavia Pass. Two famous Italian cyclists are her company as one more sign how glorious and amazing Passo di Gavia is for whole cycling world.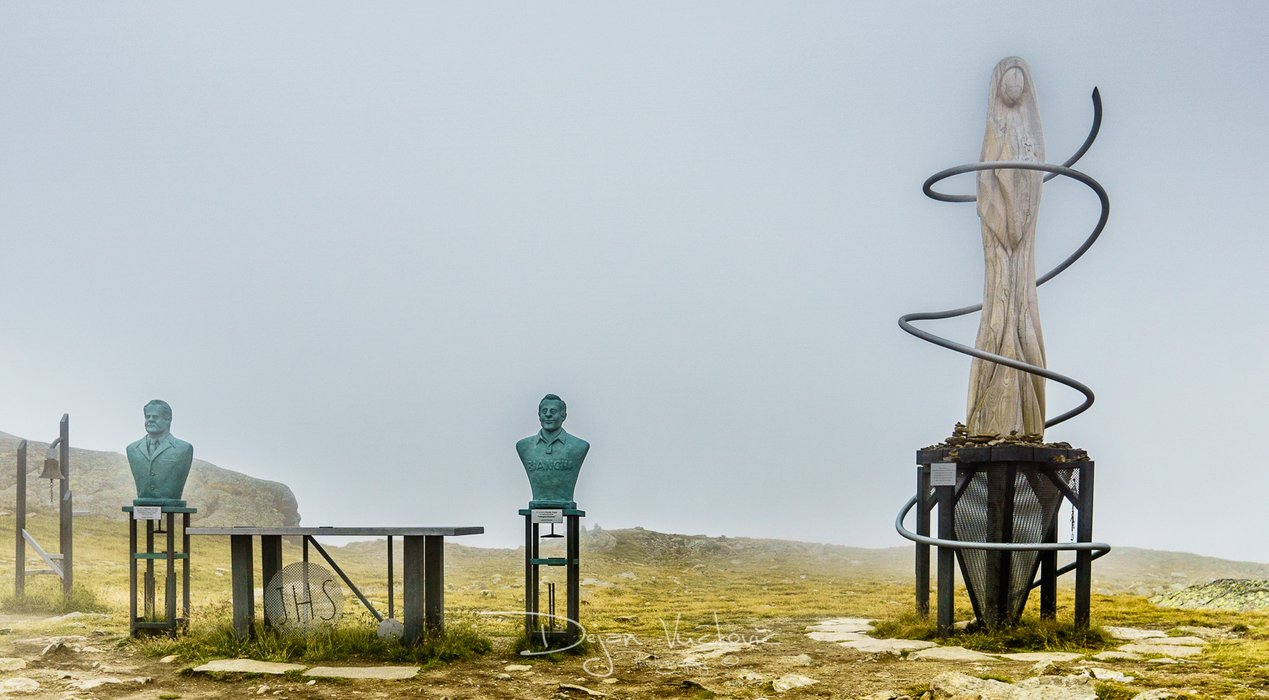 Fausto Coppi also was known as Campionissimo was one of the most successful and most popular cyclists of all times. He was five times winner of Giro d'Italia and two times winner of Tour de France.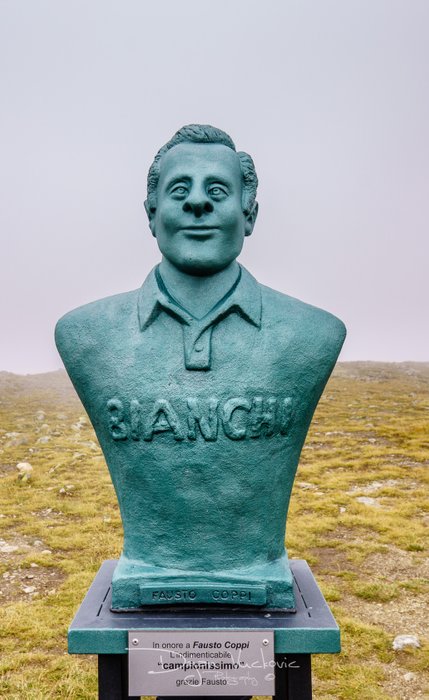 The second gentleman is Vincenzo Torriani, famous Italian sports manager and for many years the lead role in the organization of Giro d'Italia.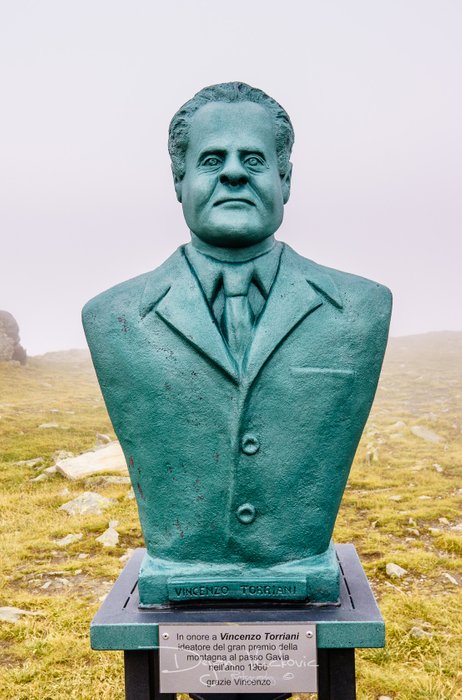 That's what you are going to find on the top of this amazing pass. For the and, if I may, I will share my view of the experience of climbing to Passo di Gavia. I did it three times during past years. Two climbs were from the side of Bormio and one climb was from opposite Ponte di Legno. All three climbs were epic! Amazing, beautiful and I count them as something hardest I ever did. Even though I did climb Stelvio Pass, which is definitely steeper and longer, and also Mortirolo which is more known than Gavia Pass - Gavia is a true adrenaline rush and the ultimate test of your road cycling skills. The only harder climb I ever encounter as road cyclist was Col de l'Iseran, but that's another story - Iseran is the highest paved road in the whole Alps and that is specific psychological pressure you must endure.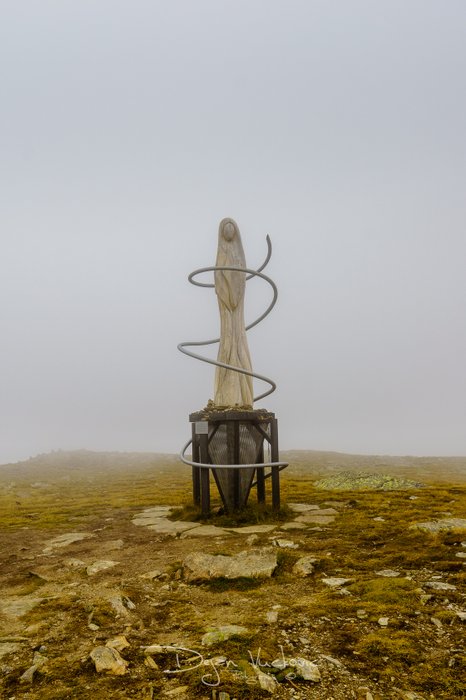 Open views of Stelvio and amazing nature around Mortirolo are something to remember for whole life, but Gavia is equally beautiful in my opinion. Any of those passes are in "Hardest climbing experience" club, but Gavia was extra hard for me. That's probably the reason why I rode it three times, while my second climb to Stelvio was by the car. With short straights and amazingly narrow curves, Gavia will put your cycling skills and your body to very limits. Amazingly raw nature and epic views are mandatory, no matters if you climb during nice weather or rain or even snow.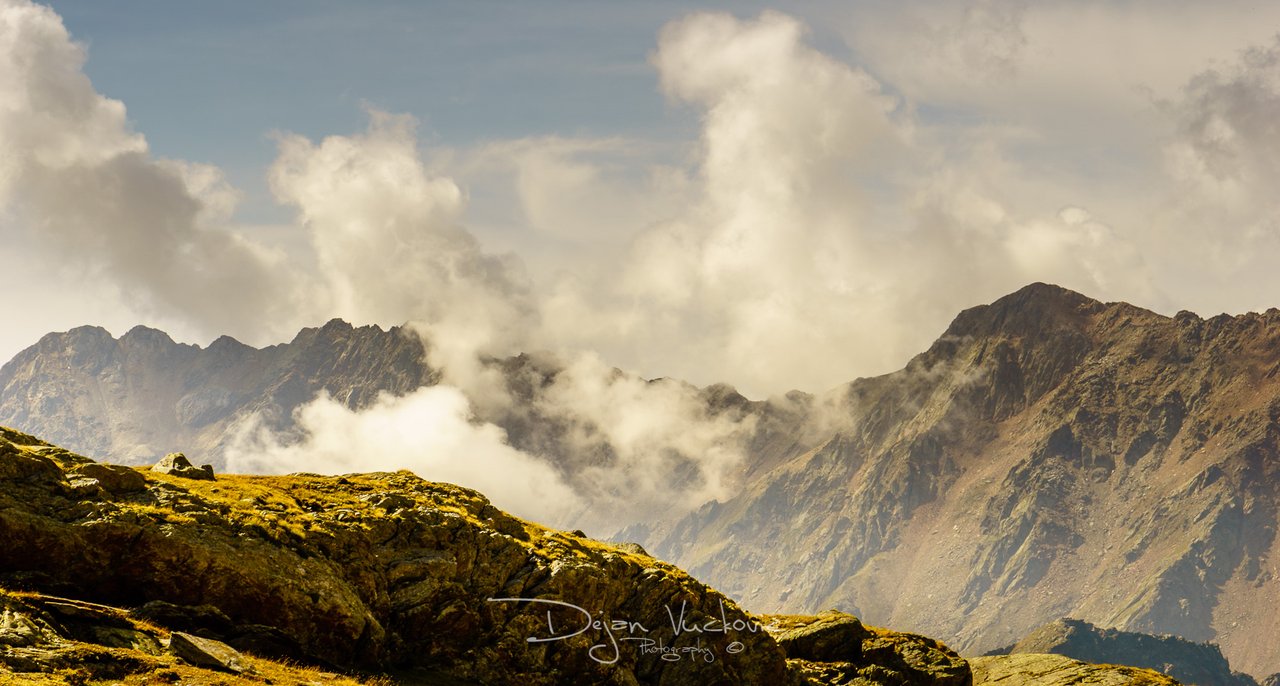 Even if you climb Passo Gavia with the car, it will put your driving skills to the test. That road is really narrow. But do not let that prevent you from climbing it and paying respect to Campionissimo, Vincenzo and, of course, to the Madonna delle Vette. The raw beauty of this pass is something you will enjoy with all your senses. And trust me this, after climbing it, Passo di Gavia will be one of those places forever engraved into your memory.



Camera: Sony A6000, Lens: Sigma 19mm DN
Click on any image for full size
---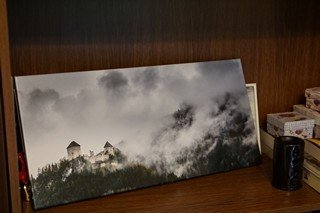 All images and text published in this post are my original work.

If you are interested, all photos are for sale for Steem at very affordable price.
You can order photos as full resolution digital copies, as fine prints in photo paper or as framed paintings.
For all available options contact me in comments or via discord.
---
This blog entry is part of My Travel Blog series
I have many more travel stories in my bag, so stay tuned.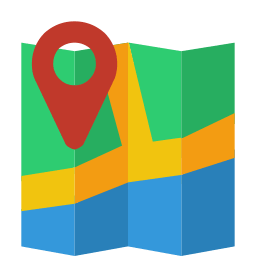 To see all entries featured on @SteemitWorldMap
click here to visit my author link
---