A couple of weeks ago we visited Davos which is one of the most popular skiing places in Switzerland. All cable cars were closed due to the off season period and as we arrived in the afternoon we decided not to go hiking because it would get dark in a few hours. Strolling around the town didn't sound appealing and as we had nature-loving visitors with us, it didn't take us long to decide what we wanted to do. Let's walk around Davosersee Lake (Lake Davos)!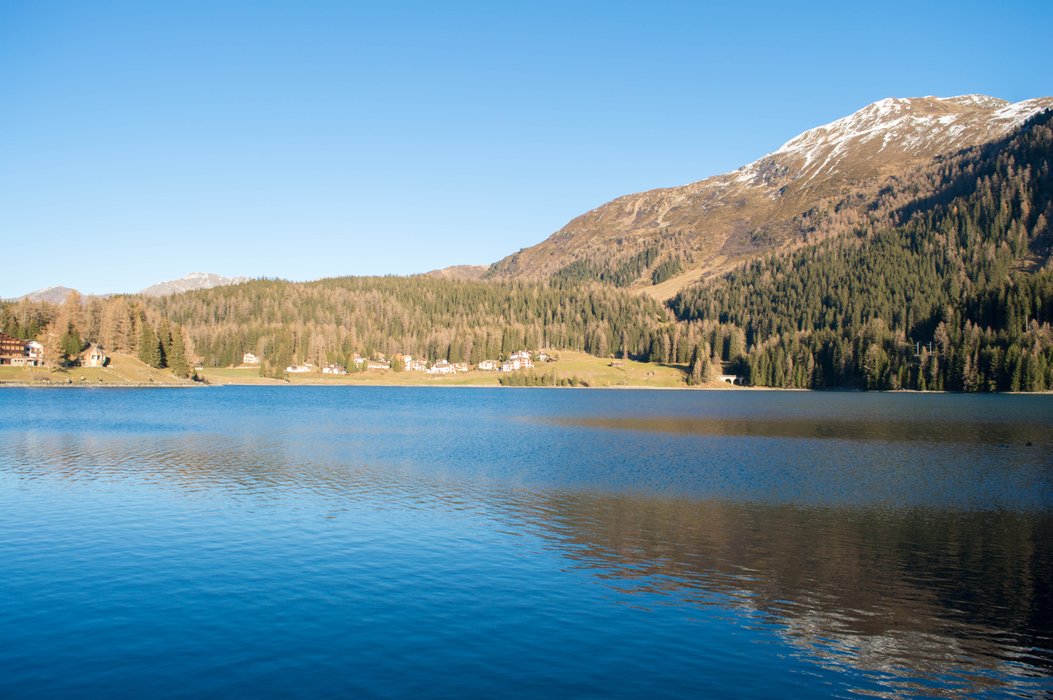 ISO 100 1/160 sec. f/6.3 18 mm

When we arrived we didn't see any information table with details about the lake and route that we were about to take. It didn't look that large to me but I wanted to make sure that we would be able to walk around it before sunset.
There were not that many people around but I noticed an older couple walking towards us and asked them for help. They were very friendly and helped us. They even gave us some tips for hiking around Davos in summer and we spent almost 30 minutes talking to them. My Swiss German is better than I thought 😊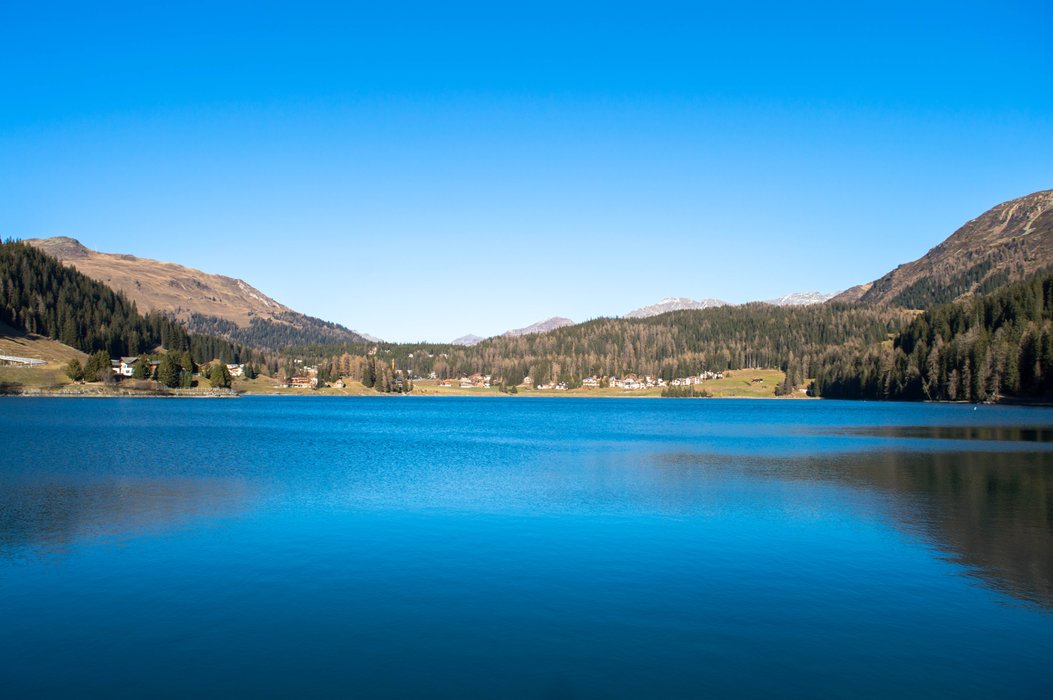 ISO 100 1/200 sec. f/8 18 mm
There are approximately 350 natural lakes in the canton Graubünden and the lake Davos is the largest of them. The lake was formed 15000 years ago and it's fed mainly by three rivers: Rhine, Flüelabach and Totalpbach. The maximum depth of the lake is 54 meters.
The route around the lake Davos is 4 km long and it should take you about 1 hour to complete. Davos is at 1560 meters the highest Alpine town, so be prepared for lower temperatures.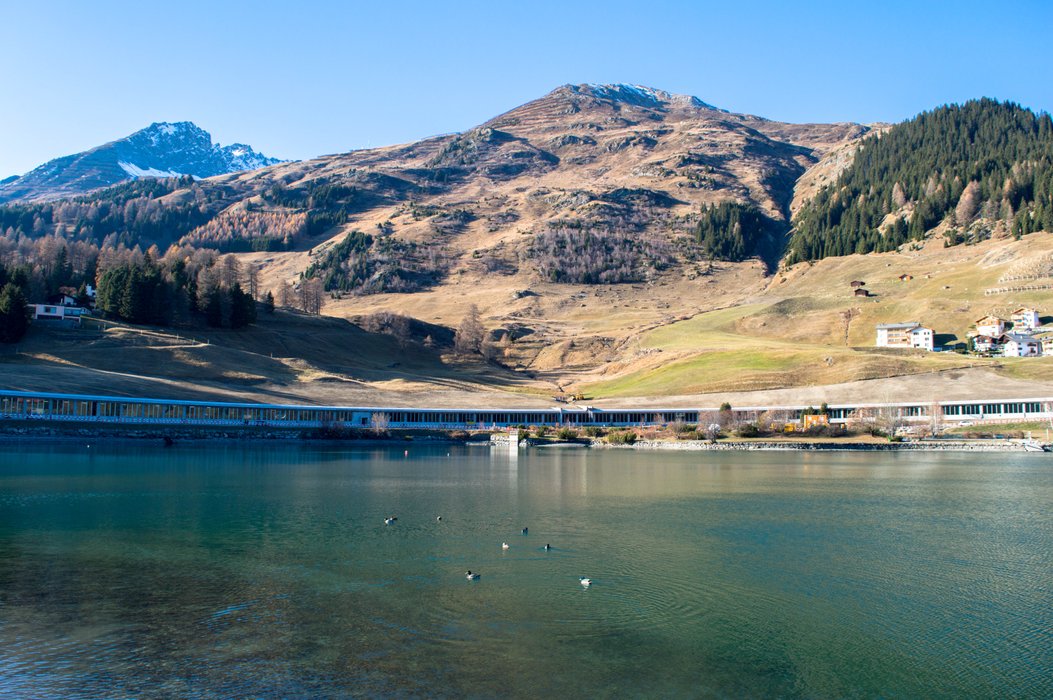 ISO 100 1/200 sec. f/8 18 mm
The route is very easy and leads us through a fairy tale forest with beautiful views of the lake and the Graubünden Alps. It's a perfect route for families with kids, jogging or for a long walk with a dog.
The couple told us that there are many squirrels in the forest and they will come close to you when you give them a nut. We didn't have any nuts and thought we wouldn't be lucky to see them.
But there was a young couple who was feeding one of them! The girl had some nuts in her hand and the squirrel was eating them and it was totally not bothered by people passing by. We were standing there for around 15 minutes until the squirrel finished the nuts, turned around and disappeared in thick forest 😊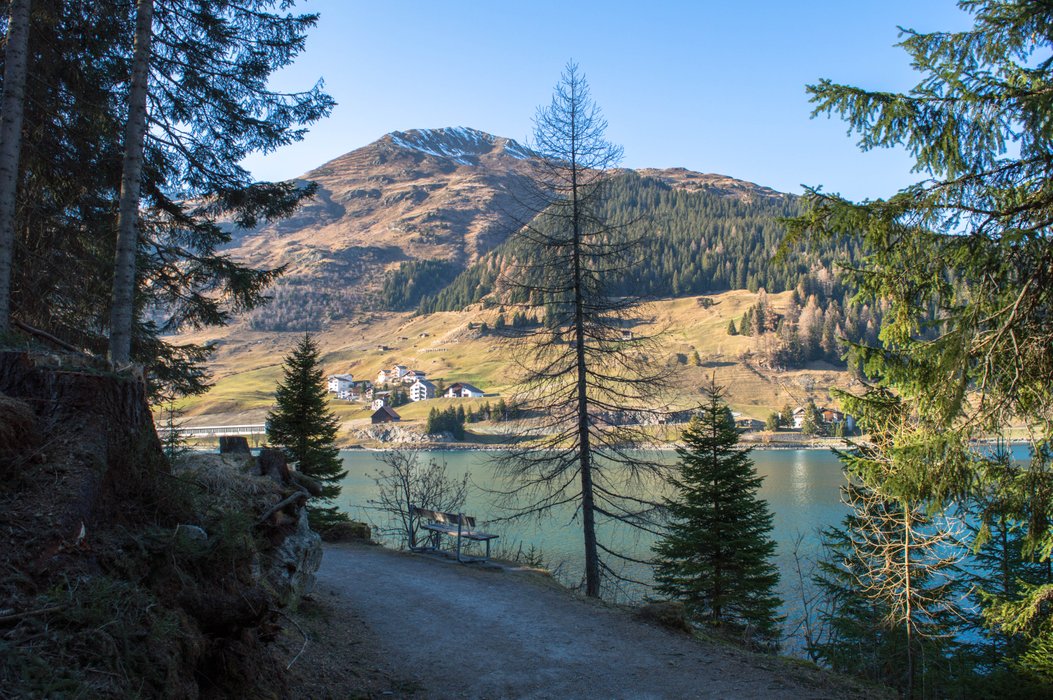 ISO 100 1/125 sec. f/7.1 18 mm
After this amazing experience we continued our walk. We were already approaching the other side of the lake with beautiful holiday houses and apartments.
Today, the lake Davos is used as hydro power reservoir but how was it used in the past? Due to the increase of visitors in the region in the middle of the 19th century, the demand for ice increased. The ice was needed to chill drinks and food. As there was no fridge at the time, the ice from the lake was cut in one meter long blocks and stored in ice cellars in the town.
After opening of the railway in Davos in 1890, the town started exporting the ice blocks to whole Switzerland. They continued exporting ice for several years.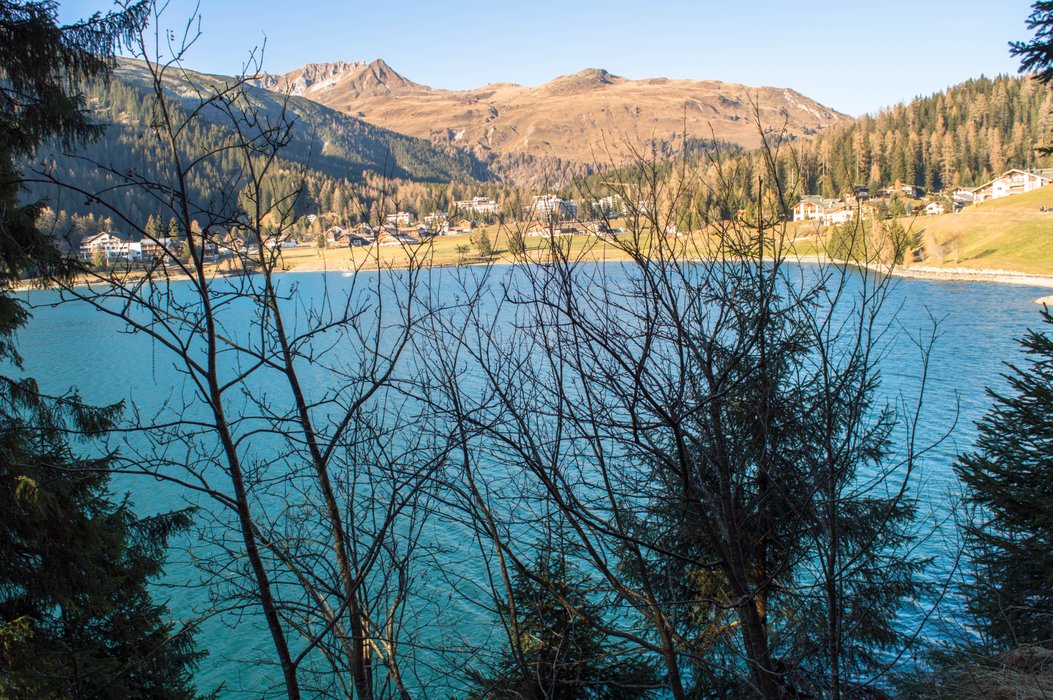 ISO 100 1/125 sec. f/6.3 18 mm
When we came out of the forest we enjoyed the views of Salezer Horn - 2536 meters (in the middle), Totalphorn - 2532 meters (on the right) and Gross Schiahorn - 2709 meters (on the left).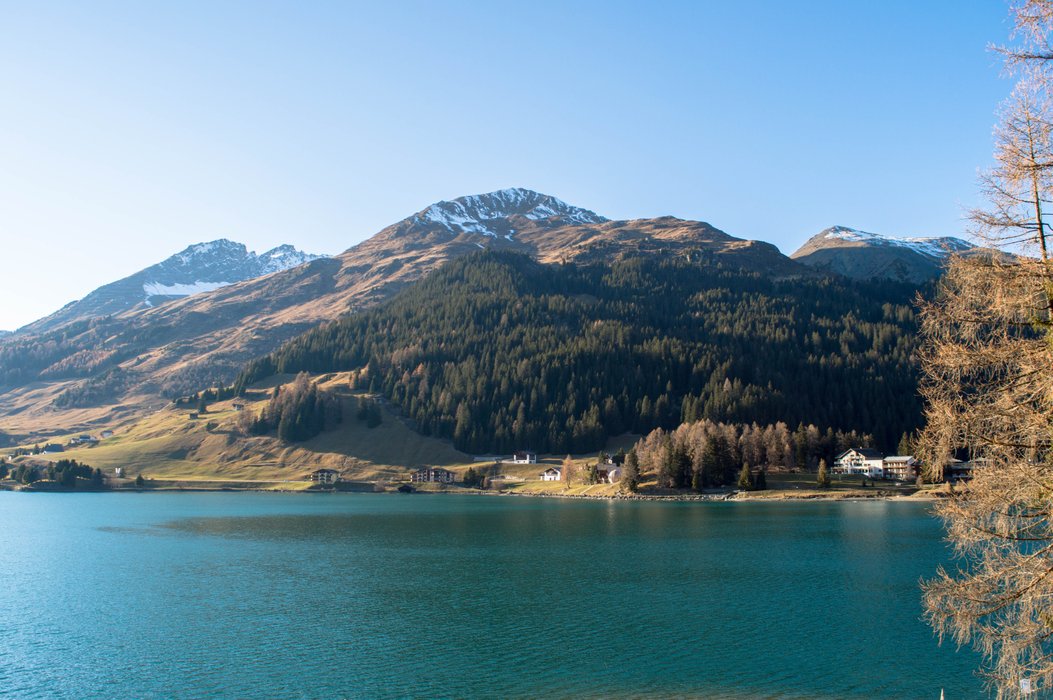 ISO 100 1/200 sec. f/7.1 18 mm
We finally found the information table and learned that the lake warms up to 20° Celsius in summer and offers varieties of water sports and leisure activities. 20° Celsius might be pleasant for the Swiss but sounds a bit chilly to me 😊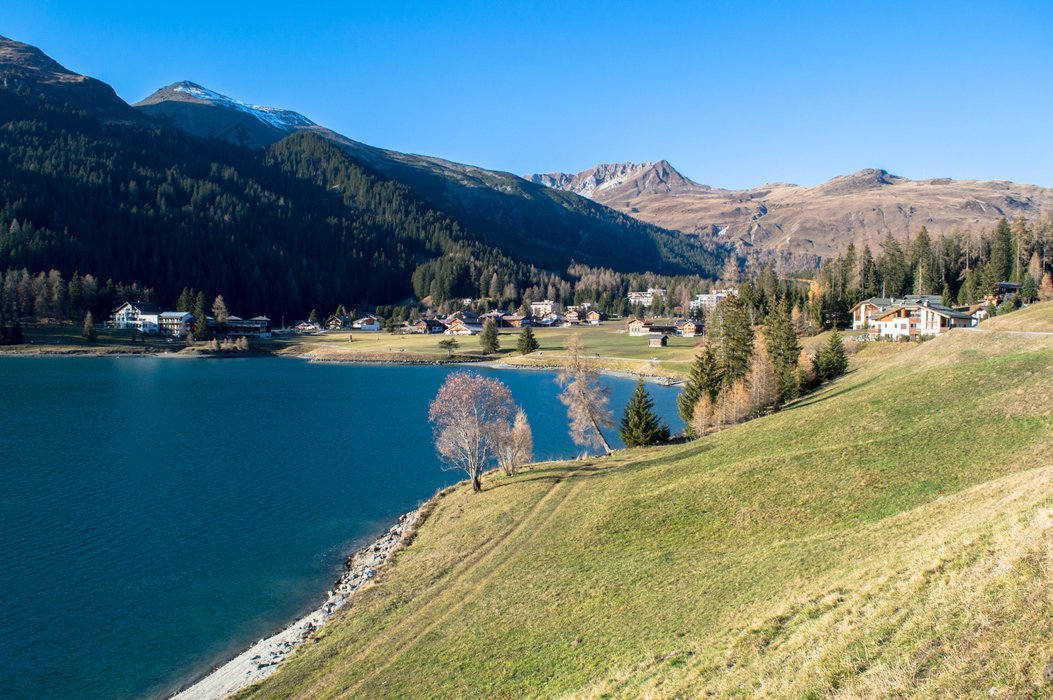 ISO 100 1/250 sec. f/8 18 mm
When we reach the other side we can see the forest that we were crossing with Seehorn - 2238 meters (on the right) towering above the lake. From Seehorn you can hike to Hüreli - 2444 meters (on the left).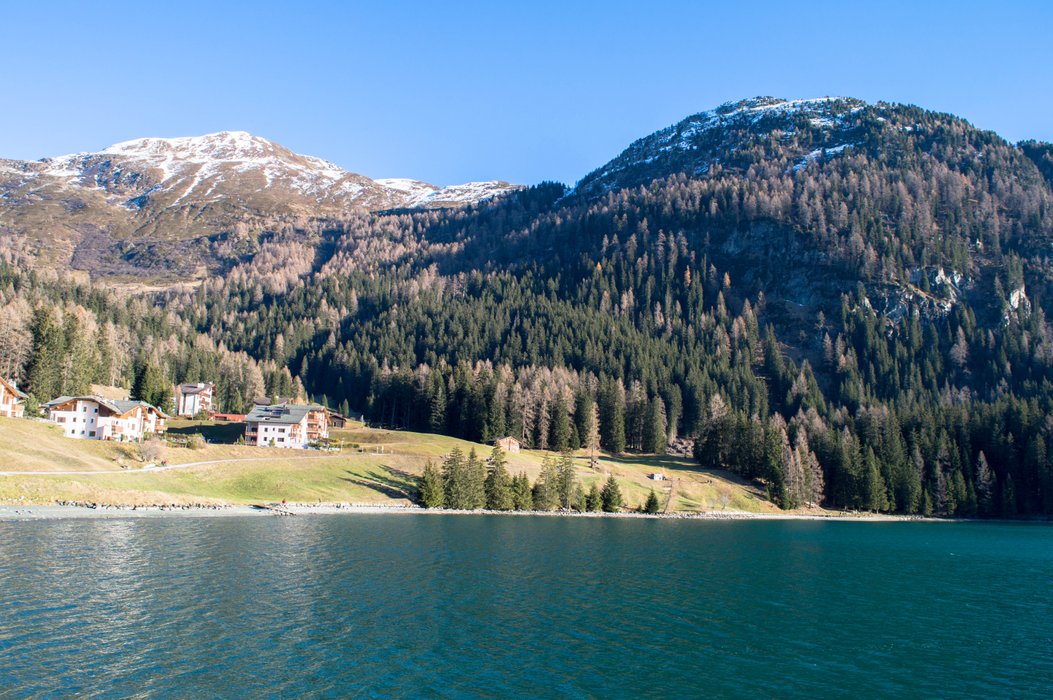 ISO 100 1/160 sec. f/8 18 mm

On this side of the lake there is an open-air gallery with various wooden sculptures. All of them were created by Resli A. Marugg who has his studio in Davos.
Here are my favorite pieces:
The listening tree - created in 2011
This sculpture symbolizes a tree with its silent loudspeakers that tries to remind us that we have to learn to listen to the nature again.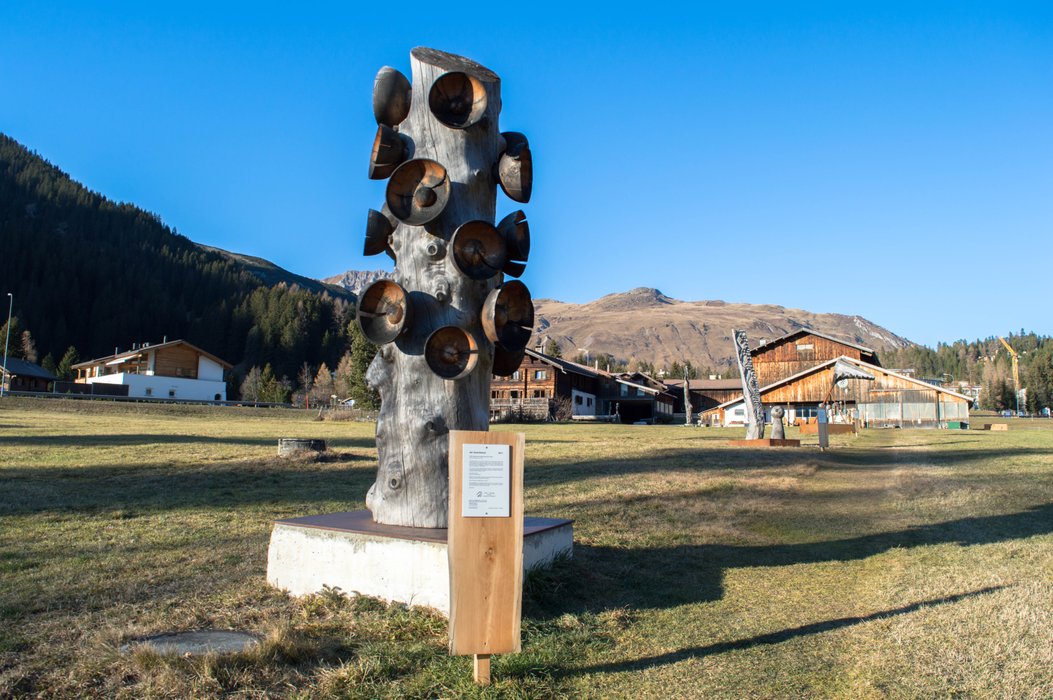 ISO 100 1/160 sec. f/8 18 mm
Contemplation - created in 2012
This sculpture symbolizes different ways that we can take and how we can lead our lives. There are always many directions that we can choose and no matter which one we go for and whether we fail or not. We should raise our heads and head back to our own way over and over again.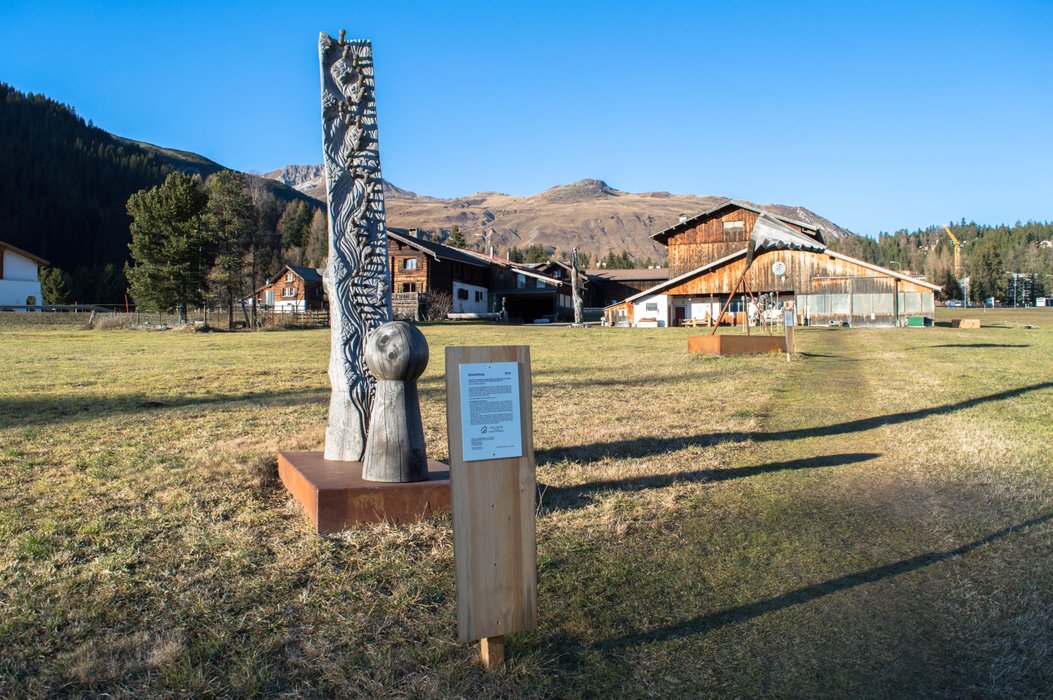 ISO 100 1/160 sec. f/8 18 mm
Movement - created in 2013
This sculpture symbolizes how artists work. Their work is a process of creating messages that they want to send to people looking at the finished artwork and being moved by art.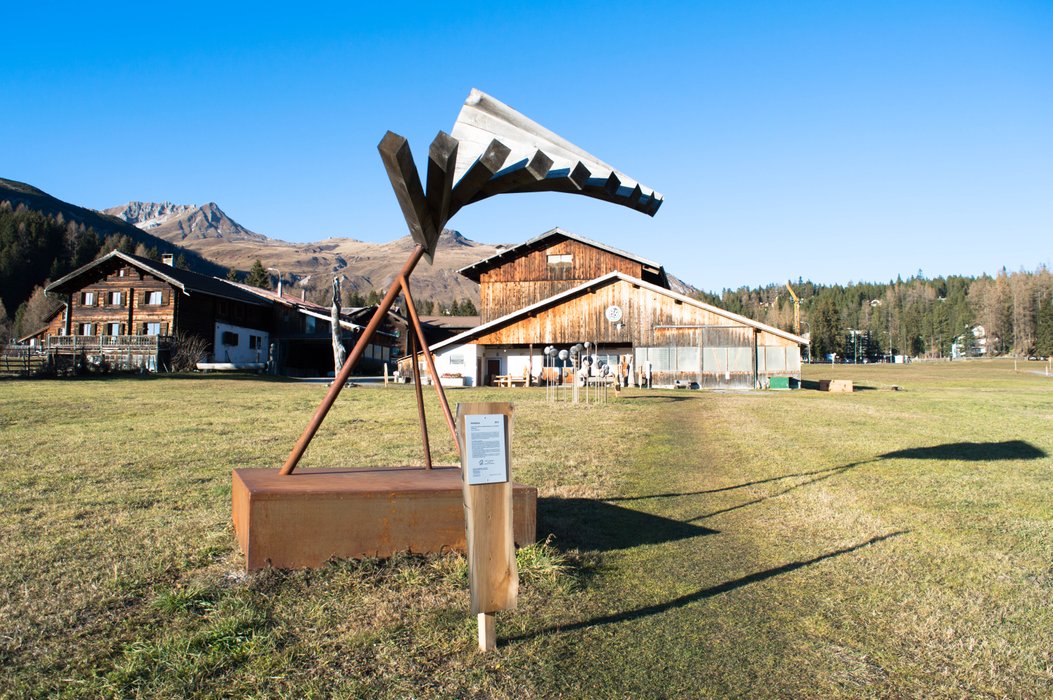 ISO 100 1/160 sec. f/8 18 mm
There were many interesting sculptures with deep messages and it was worth to spend some time there. If you happen to come to Davos, make sure to pay a short visit to this gallery. It is absolutely worth it.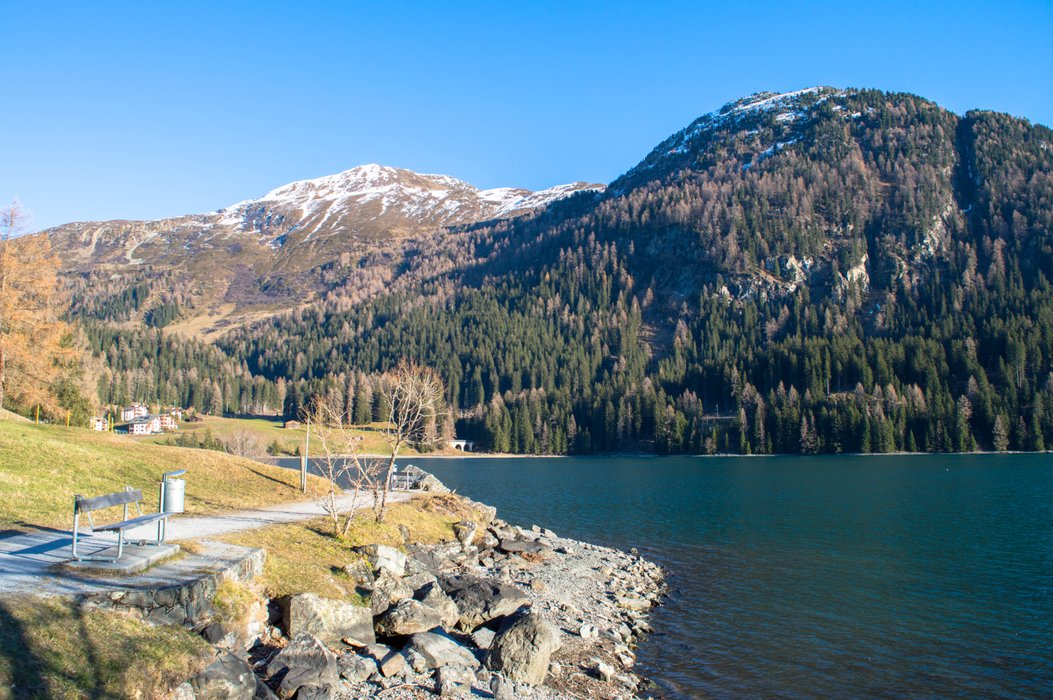 ISO 100 1/160 sec. f/8 18 mm
The sun was going down and we had to hurry up as we had almost 3 hours drive ahead of us..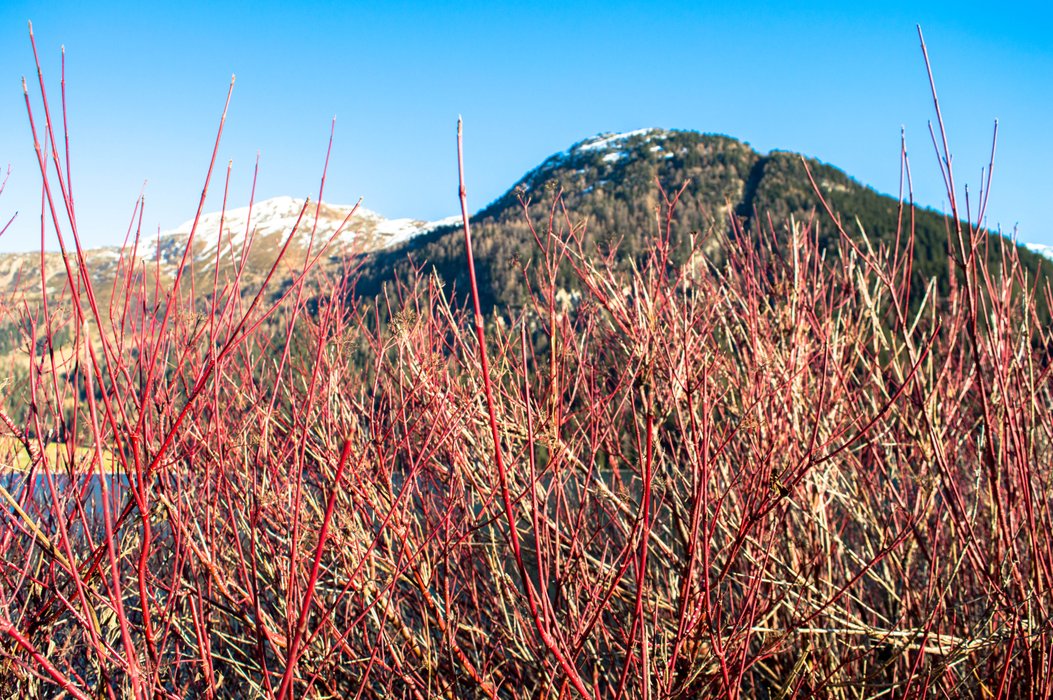 ISO 100 1/160 sec. f/6.3 18 mm
The last view of the lake before we had back to the car..
I highly recommend this route to anyone who is looking for breathtaking views, easy hiking trails, diverse nature and fresh air 😊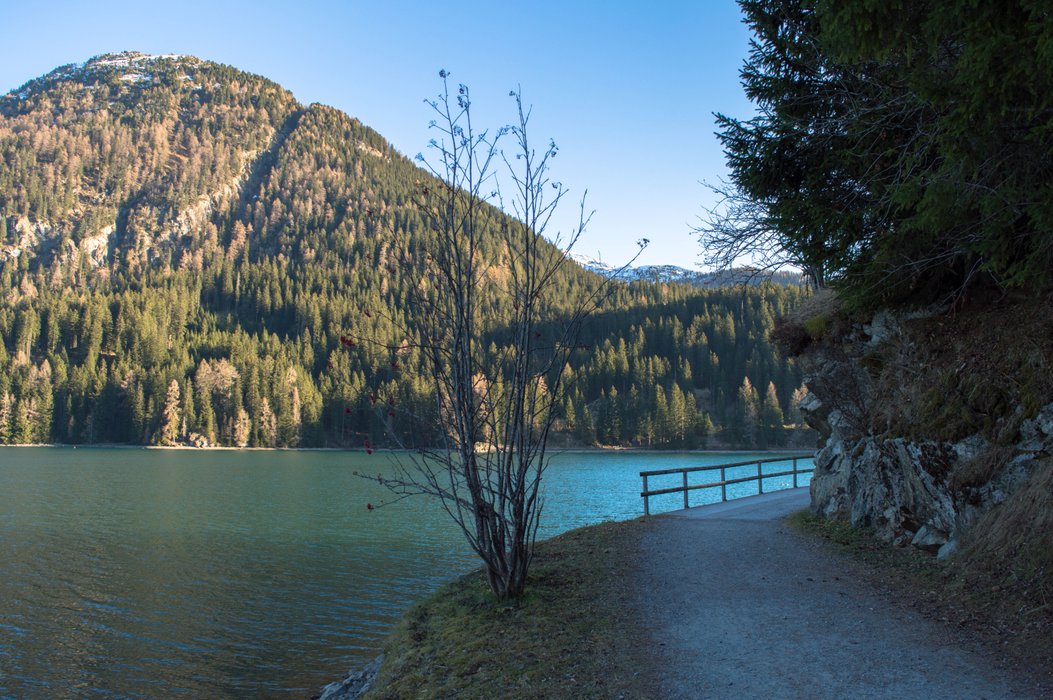 ISO 100 1/125 sec. f/5.6 18 mm

I hope you had enjoyed our walk today.
Thank you for reading,
Cheers,
Martina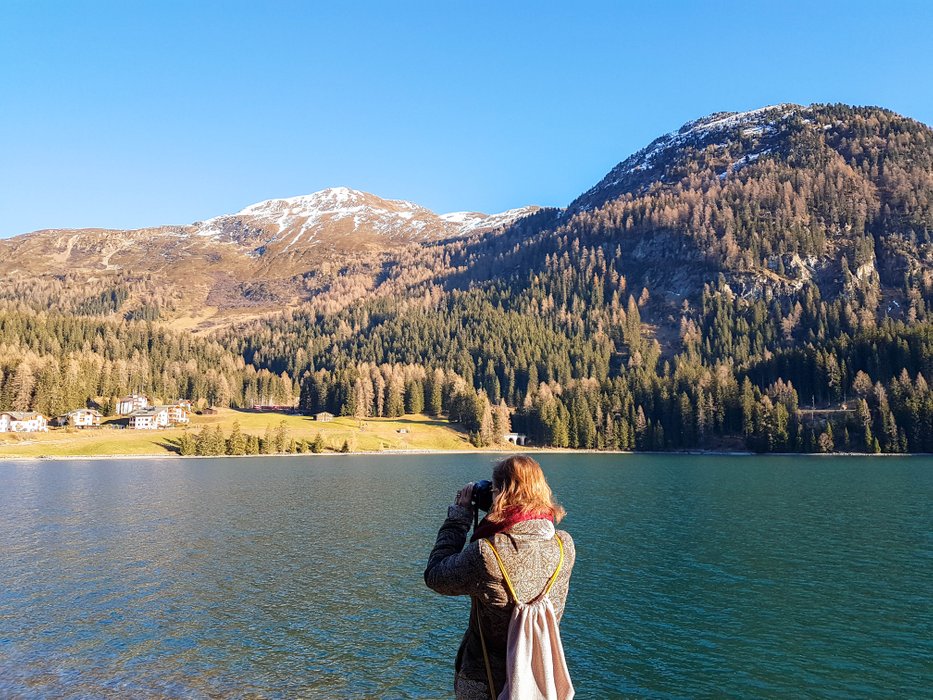 Samsung Galaxy S7


Join us @steemitbloggers
Animation By @zord189