You might remember that a friend of mine passed away in February this year. I was talking about it in a post a couple of months ago. As he was our close friend, we decided to attend the funeral in his hometown.
I was very nervous about it as I haven't attended a funeral in more than 10 years, and I knew there would be many tears as he was a young man with loving family and many friends. But I still wanted to say goodbye.
Don't worry, this is not going to be a sad post...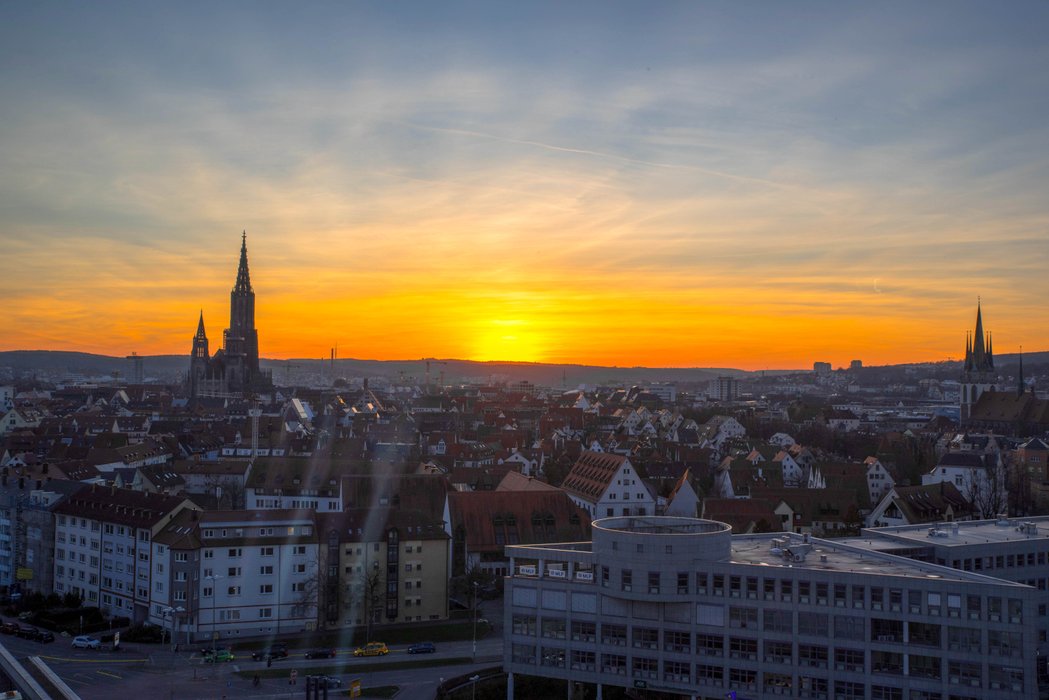 (This photo is taken from behind the glass in the hotel room so please excuse the quality)
The ceremony was at 2 PM and we thought we had a lot of time to get to Ulm as it is just 250 km from our town. Well, what we didn't realize was that there would be no highway. It was Friday and a lot of traffic including many trucks which didn't make it any faster. Sometimes we were driving 60 km/h and we almost lost our hope that we would get there on time.
Hungry and stressed we arrived in Ulm around 30 minutes before the ceremony. What we didn't know was that there was a large road maintenance in the city and that we would have to drive around to get to the cemetery. When we finally got there it was 13:55 and no free parking place. We just parked the car on the path next to the no parking sign and ran into the building. We made it just on time...
There were more than 150 people and the ceremony was beautiful. There were many tears and I am not going to talk about the details as it's still not easy for me...
But after the ceremony we decided to go for a drink with our friends who were there too. I must say that we spent the whole afternoon talking about our adventures with Willy and we laughed a lot. He wouldn't like people to be sad because of him so we made the best out of our stay here. A few of us were staying in Ulm overnight too so we had dinner together and another drink to Willy.
The next day we went for a walk in Ulm before returning to Switzerland.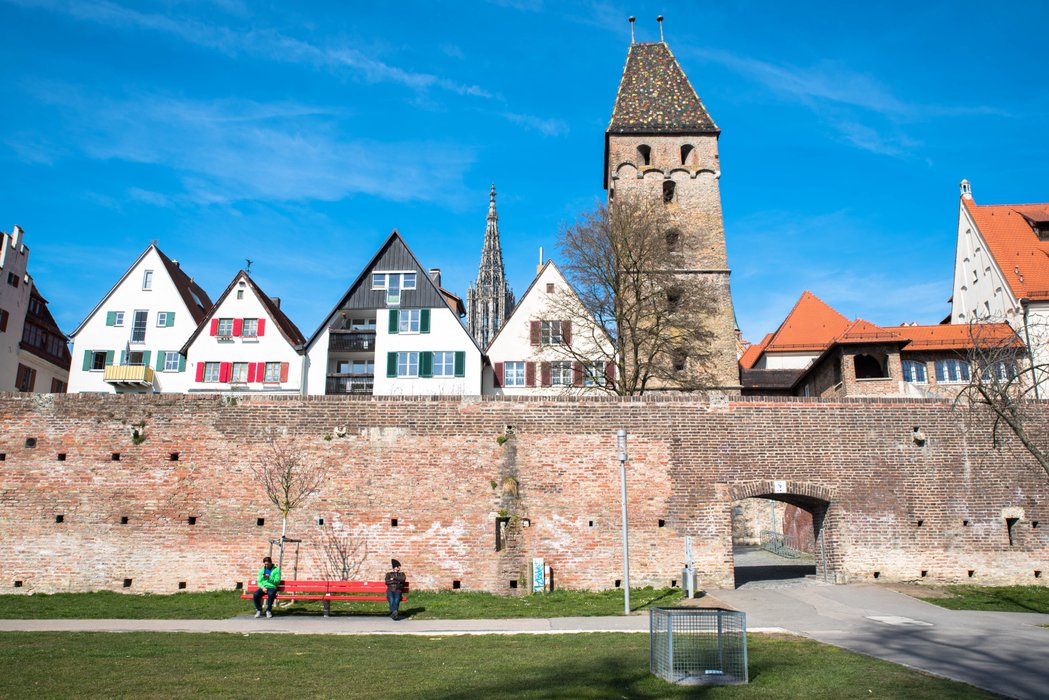 I must admit that Ulm is not one of the most charming German cities but there are some nice places to see. The city is situated on the river Danube and we went for a walk in the old town where we crossed a lot of small bridges across many canals.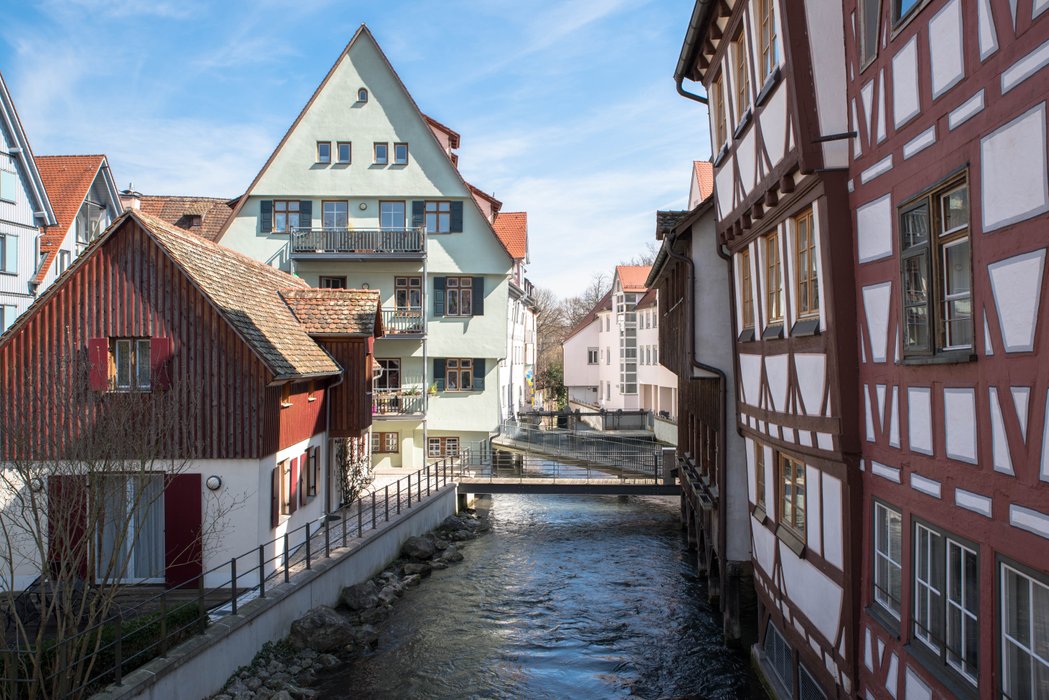 There are no shops in this part of the old town so there were no tourists around. It was early in the morning and the restaurants were still closed and we had it all for ourselves.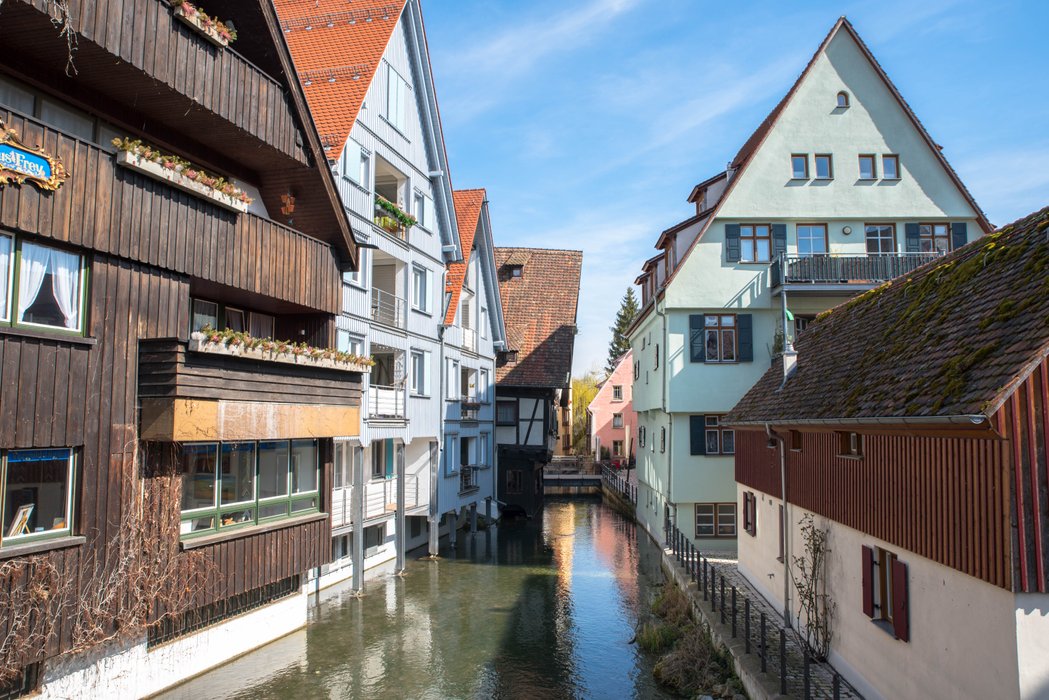 Ulm Minster
The town is dominated by Ulm Minster. It is the most important landmark in the entire region. The Minster is famous because of the highest church spire in the world (at 161.53 meters).
You can also climb around 750 steps to the observation platform and enjoy the view of the region, but we didn't do it as I don't like walking up in a closed tower that is so high. However, I can imagine that the view is stunning!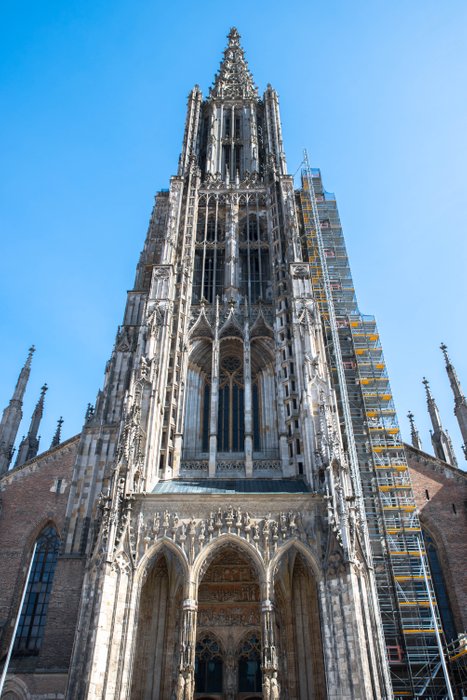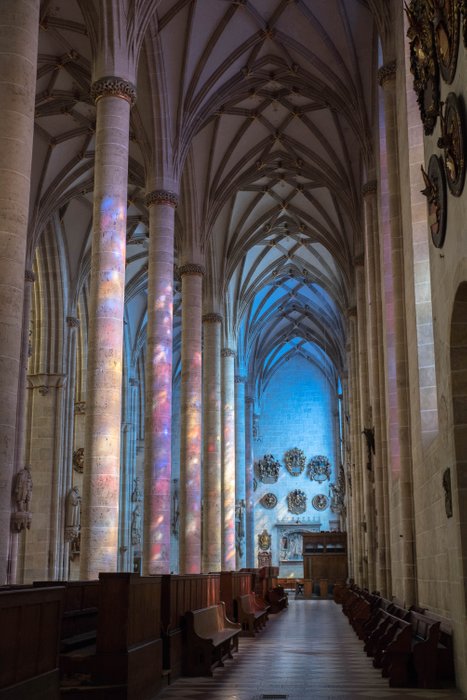 The construction of the church started in 1377 and it was financed by inhabitants of the town. You can imagine that it is not cheap to build such a large building and in 1543 the construction had to be stopped due to lack of money. Just think about those people who started the construction. They invested so much money even though they knew that they would not see the finished church.
The construction continued in the 19th century and it was finally finished in 1890. It took 6 centuries to finish this project!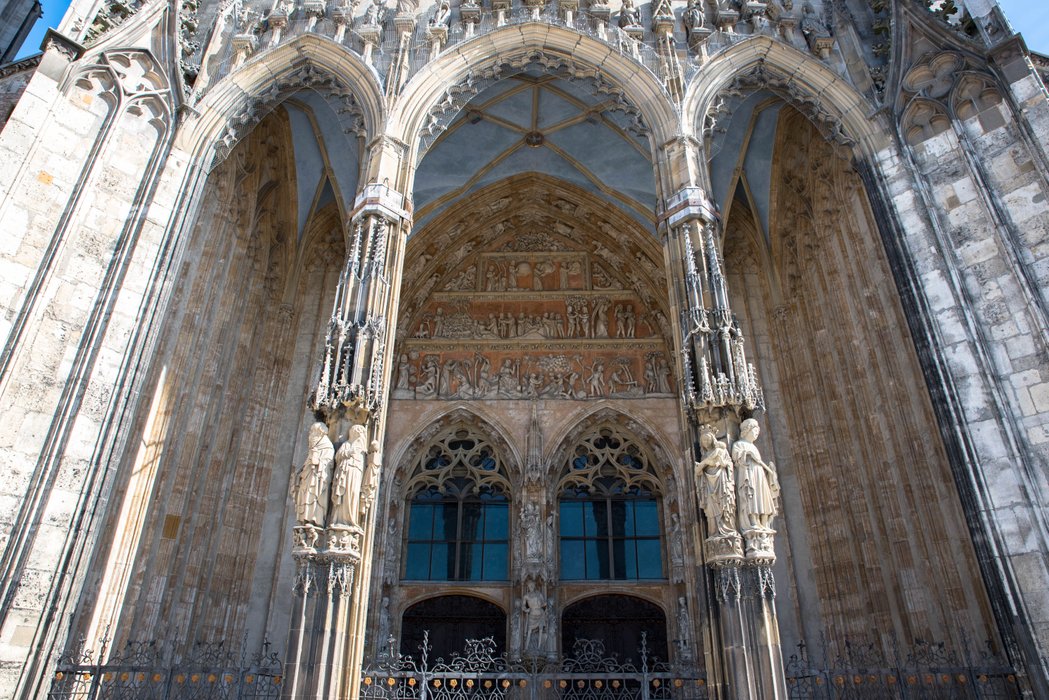 It's an impressive building with many small details such as these roses on the gate.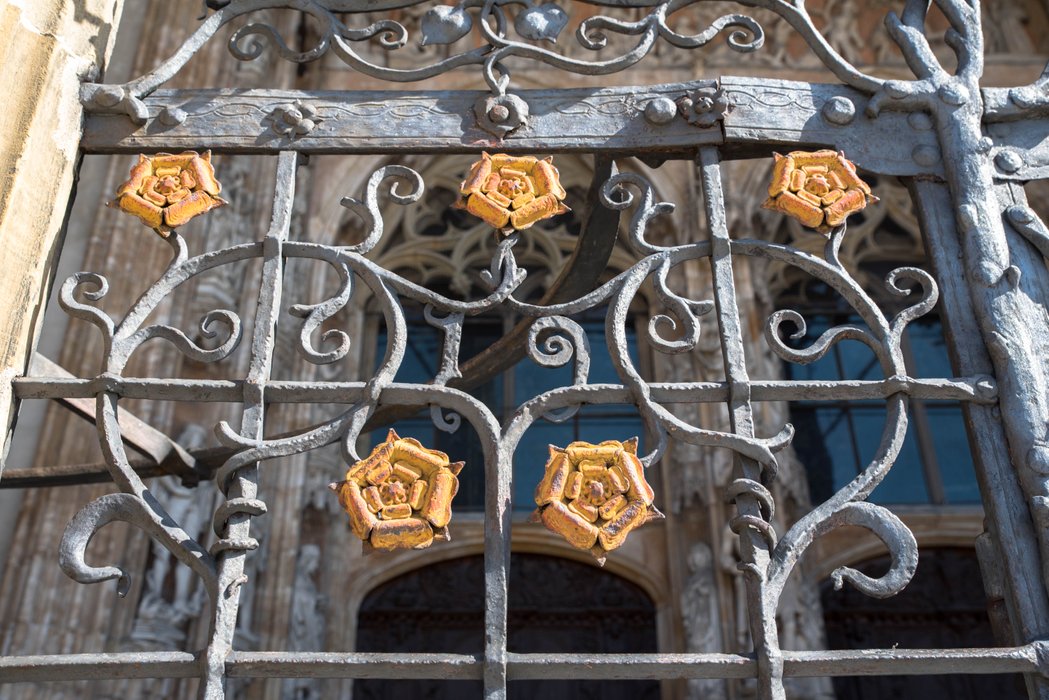 Ulmer Spatz
The city symbol is the Ulm Sparrow. Are you wondering why?
The legend tells us that the citizens of Ulm were transporting large wooden beams for the construction of the Minster into the city. They couldn't cross the city gate because the beams were loaded crosswise on the carriages. They already decided to demolish the city gate when they saw a sparrow carrying a long straw in its beak.
The sparrow was inserting the straw lengthwise into a small hole where it was building its nest and the citizens experienced a revelation and re-positioned their beams lengthwise on the carriages. And this is how a little sparrow saved the city gate.
They placed a memorial to the sparrow on the Minster's roof.
And today, there are many statues of a sparrow placed around city 😊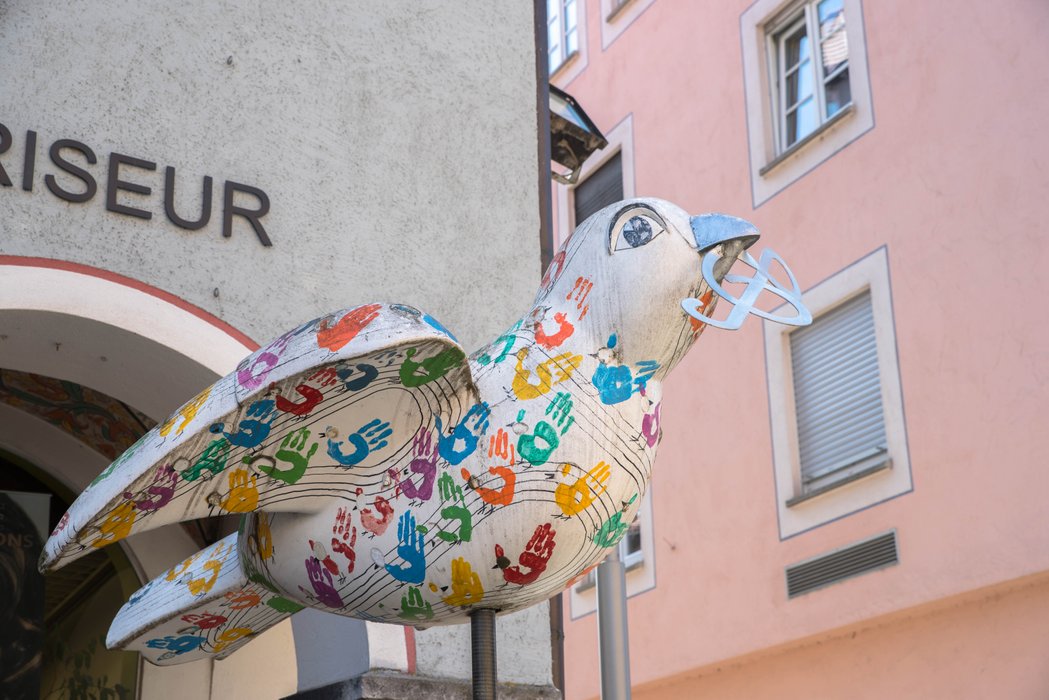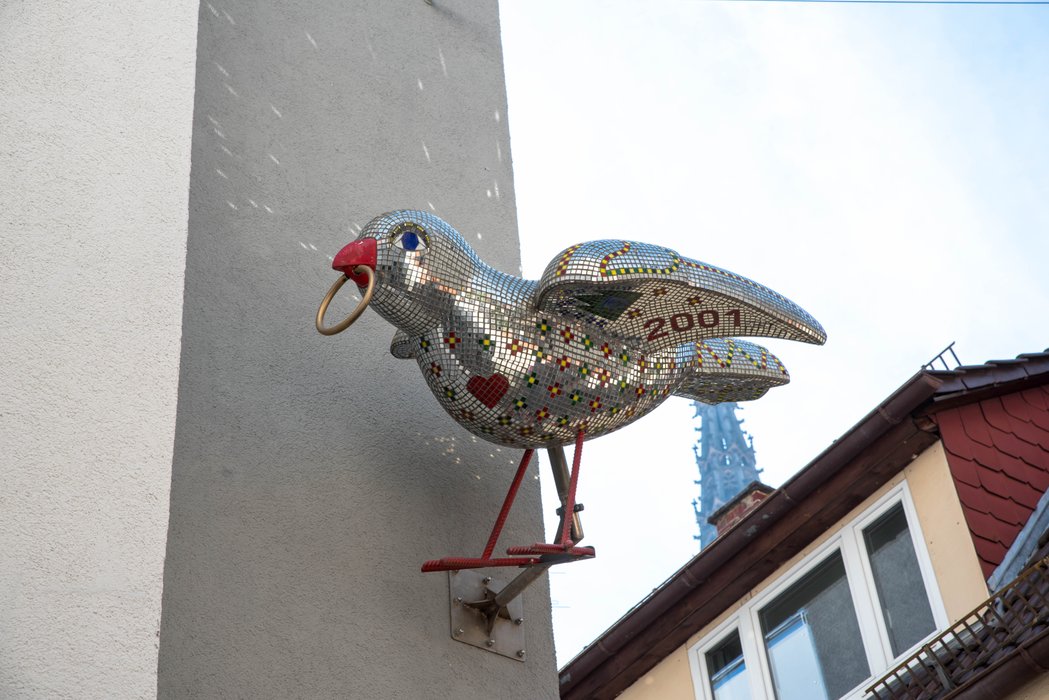 This one was my favorite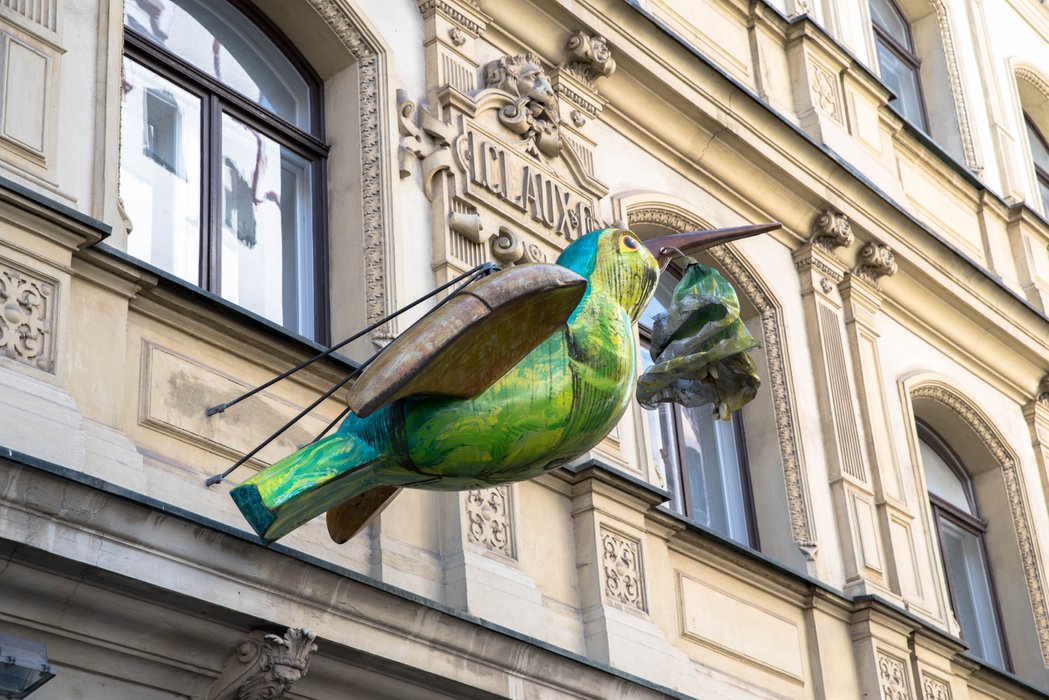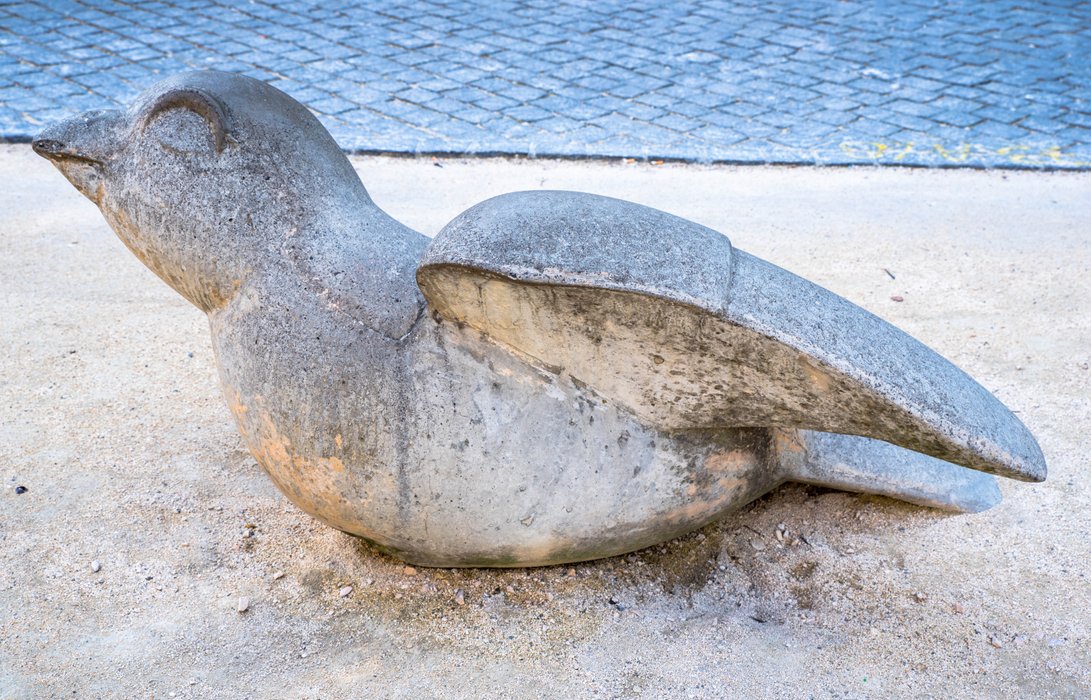 I hope that you enjoyed our walk today.
PS: No, we didn't get a parking ticket 😊
Thank you for reading,
Cheers!
Martina