It had been more than a month since I've been to the mountains for the last time so you can imagine how excited I was on Sunday when the weather finally allowed us to go there again.
This time we decided to go to mountain massif Rigi with its highest point Rigi Kulm (1798 m).
Rigi is located at the heart of Switzerland and it is surrounded by three lakes - Lake Lucerne, Lake Zug and Lake Lauerz. You can admire the view of another ten small lakes from the summit as well.
There is a good reason why they call this mountain massif 'The queen of the mountains'. It is not only because its name comes from the Latin word 'Regina' which means 'a queen' but also because the Rigi offers the most spectaculars views of the Swiss Alps!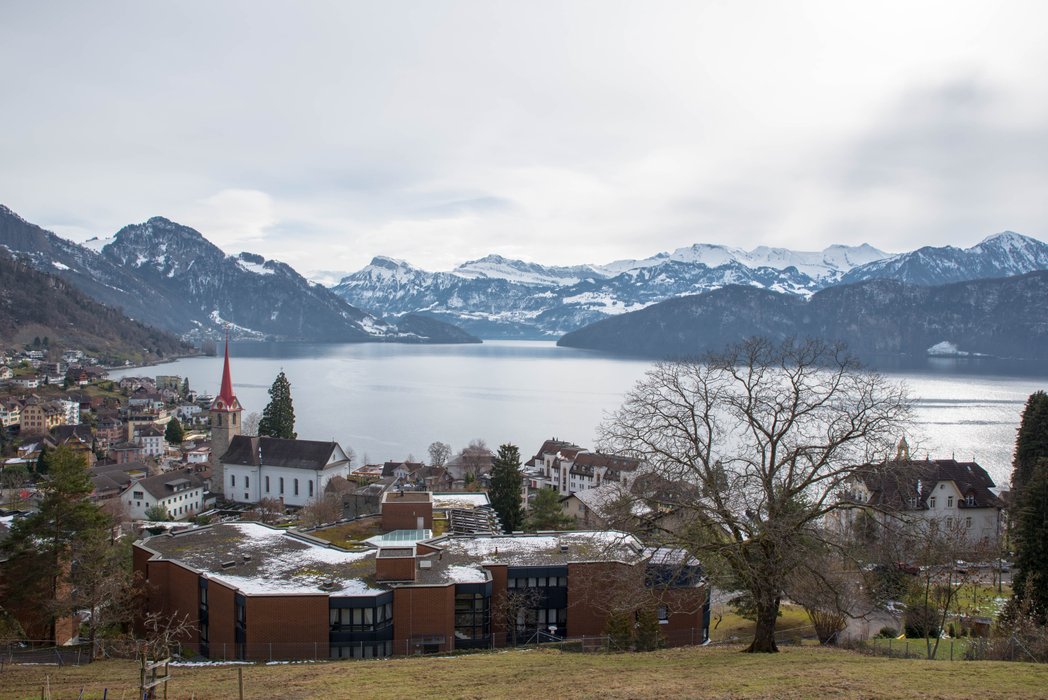 ISO 100 1/250 sec. f/8 24 mm

We started our trip in Vitznau. It is a village at the foot of the Rigi from where you can either take a boat and explore the famous lake Lucerne or a mountain train that will take you right up into the amazing Alpine world. The railway from Vitznau to the Rigi was built in 1871 and it is the oldest rack railway in Europe!
You can also combine these two activities if you have enough time 😊 If you like you can walk to the Rigi as well but we opted for the train ride because of the snow.
We walked around for a few minutes before we purchased our tickets..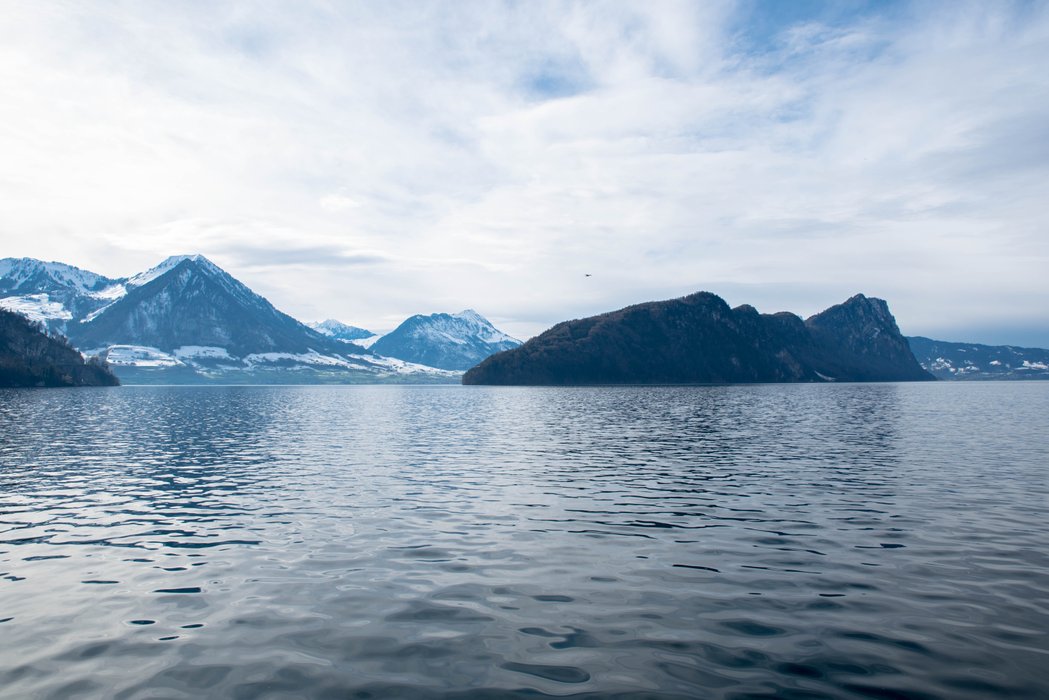 ISO 100 1/250 sec. f/8 24 mm
We had to be fast as according to the forecast the weather was supposed to change in the afternoon..
And as we could already see some dark clouds approaching us we decided to purchase our train tickets and get to the summit as soon as possible. The price per person is CHF 45 when you go there in the afternoon. Morning tickets are more expensive.
This was not our first time here but we both forgot how long it takes to get to the Rigi Kulm by train. I think that it is not only the oldest rack railway in Europe but the slowest one as well 😊
It is nice to enjoy the views from the train when it's sunny but when the clouds start to become darker and darker you try to push the train up the hill with the power of your mind. Well, it obviously doesn't work like this..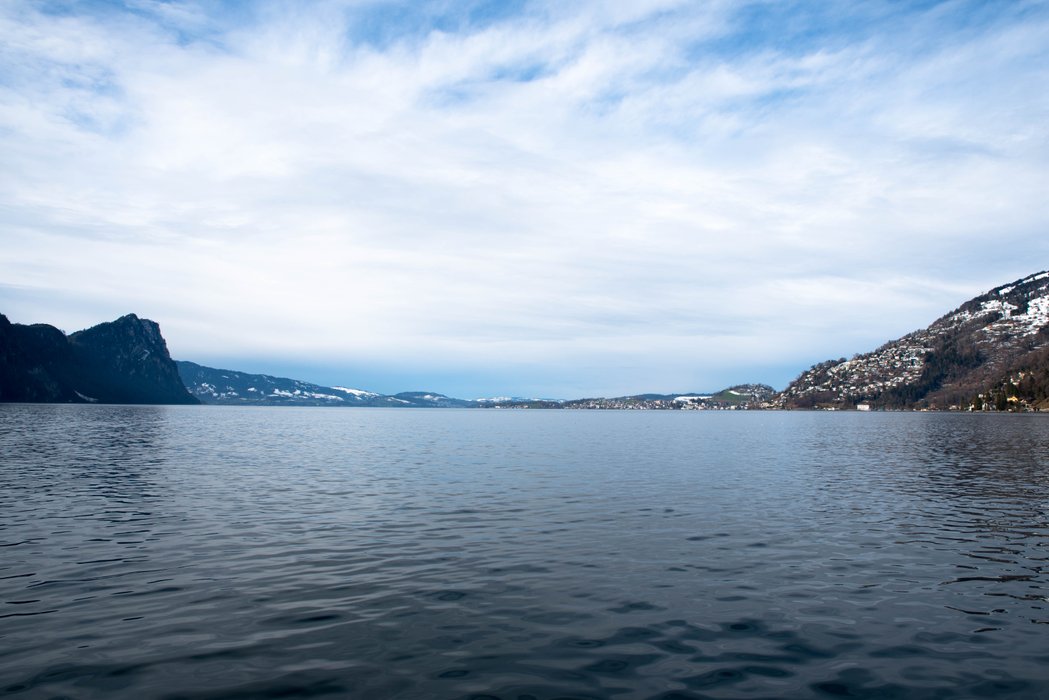 ISO 100 1/250 sec. f/7.1 24 mm
After 45 minutes in the train we finally reached the top of the Rigi.
There was a lot of snow and it was noticeably colder and windier than in Vitznau. There were some tourists in snickers showing their bare ankles. They were shivering and I was feeling sorry for them..
Lucky us, we had the right equipment for such weather conditions 😊
We had to make sure that we stay on the right trail as otherwise we would stand up to our knees in the snow. And yes, it happened many times..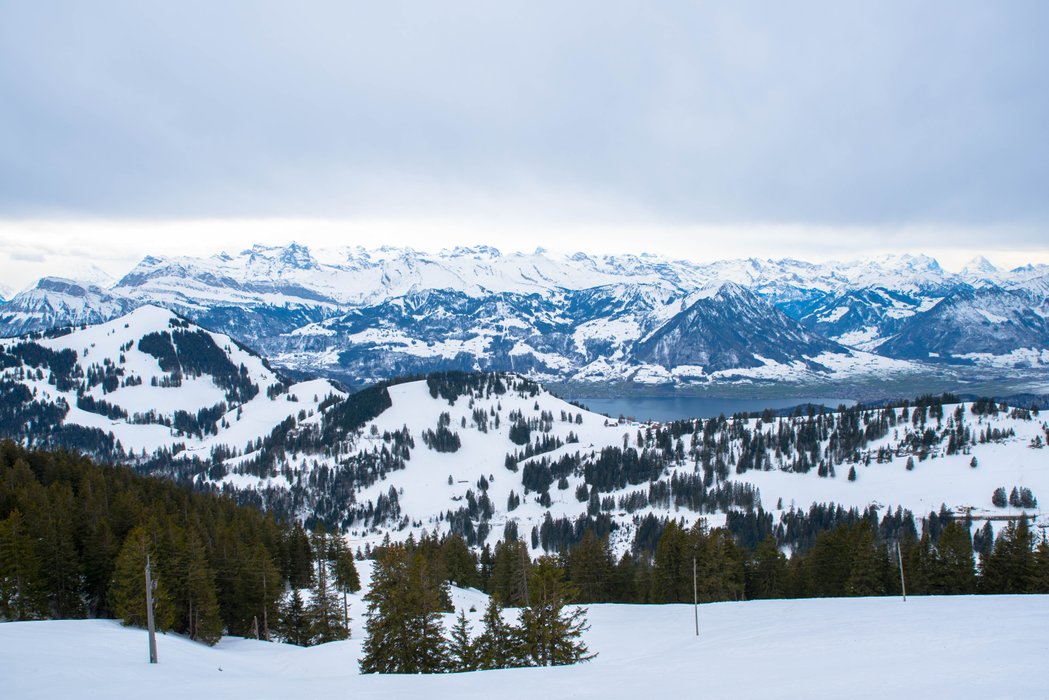 ISO 200 1/250 sec. f/6.3 29 mm
Let's enjoy some views now...

Winter-wonderland and the Lake Lauerz in the back...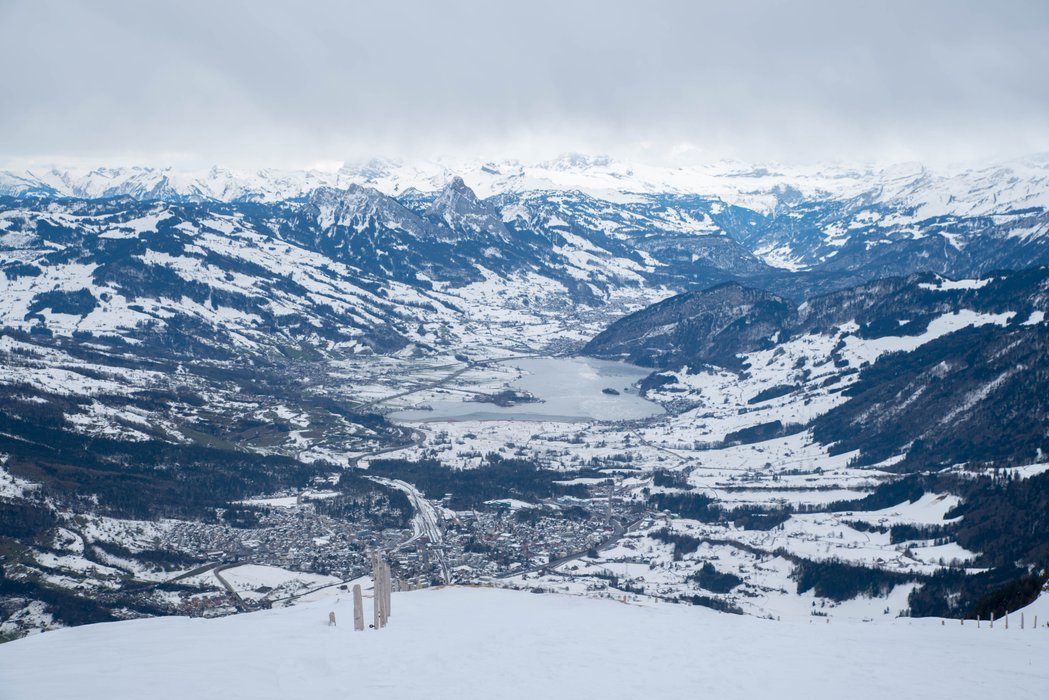 ISO 160 1/250 sec. f/5.6 48 mm
Lake Lucerne...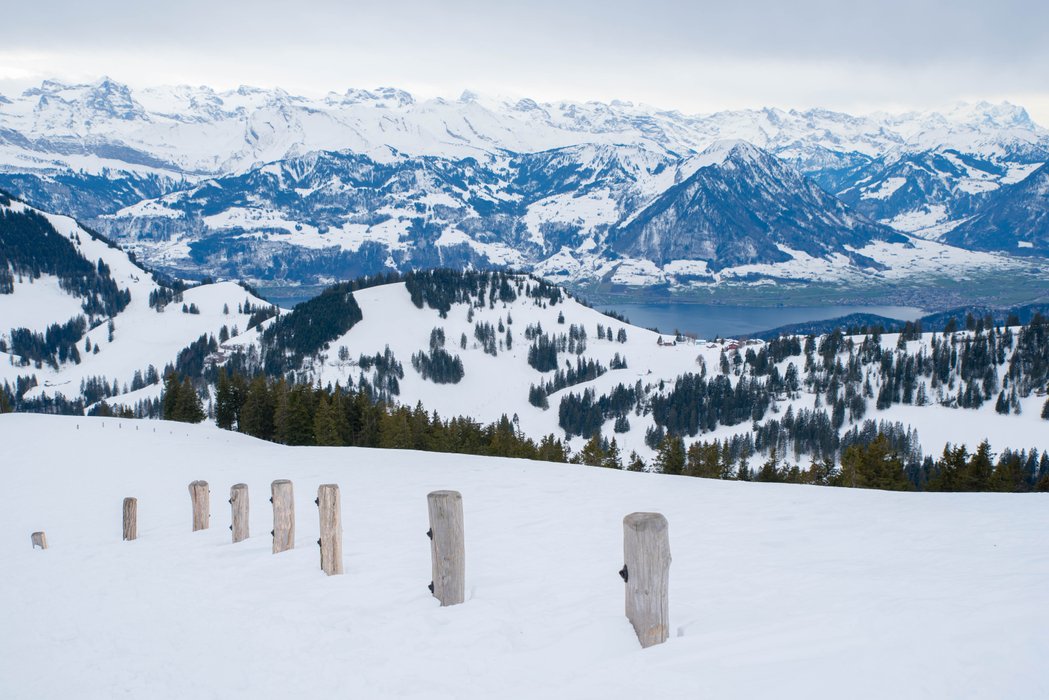 ISO 200 1/250 sec. f/6.3 40 mm
I wouldn't go here... This is one of those places with deep snow 😊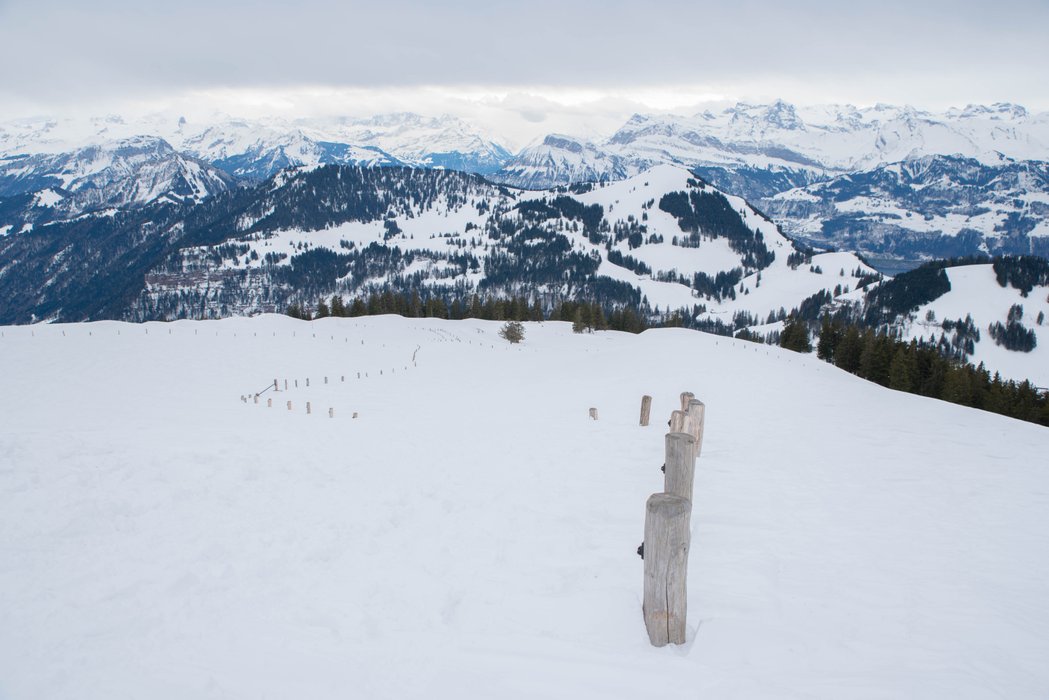 ISO 200 1/250 sec. f/6.3 29 mm
A cottage waiting for spring to become accessible...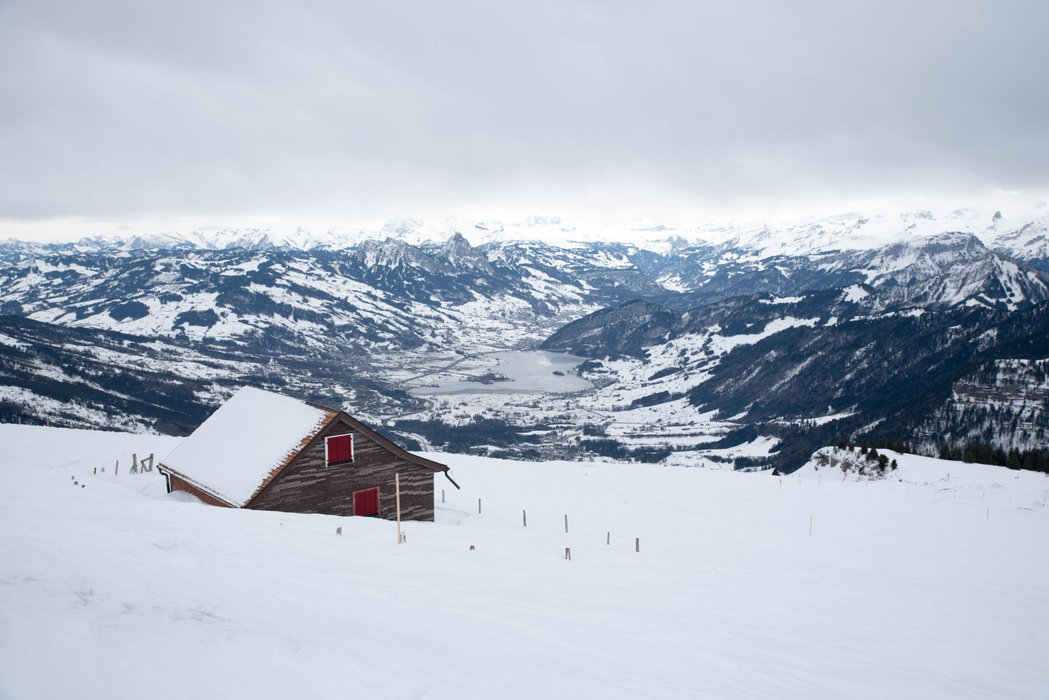 ISO 160 1/250 sec. f/6.3 32 mm
There were more of them...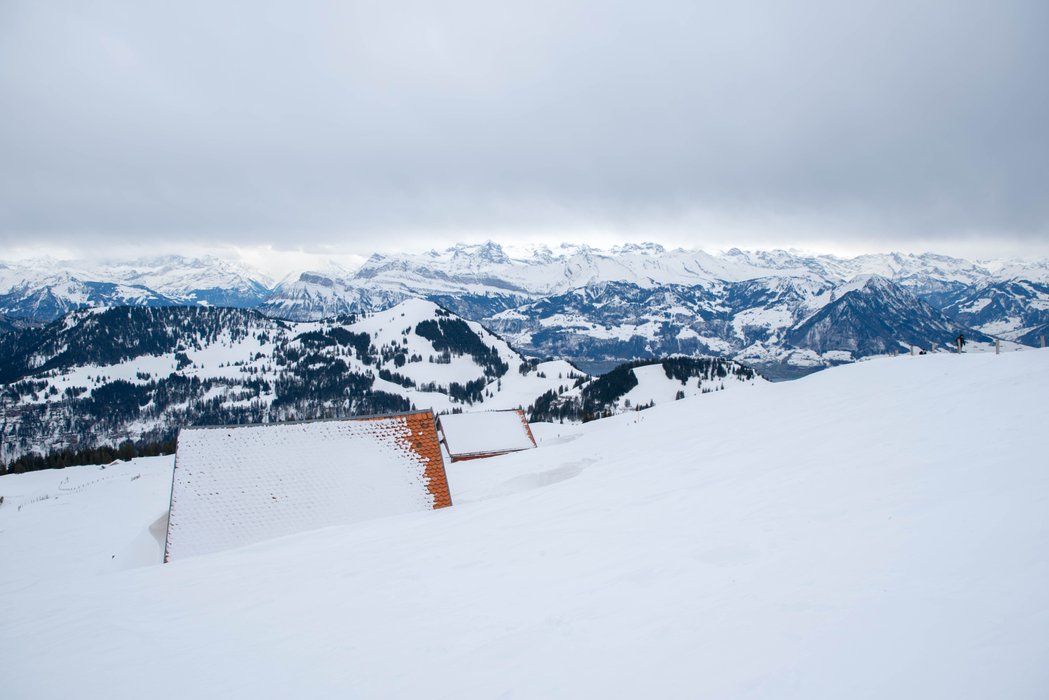 ISO 160 1/250 sec. f/5.6 24 mm
Lake Zug with Wildspitz (1580 m)...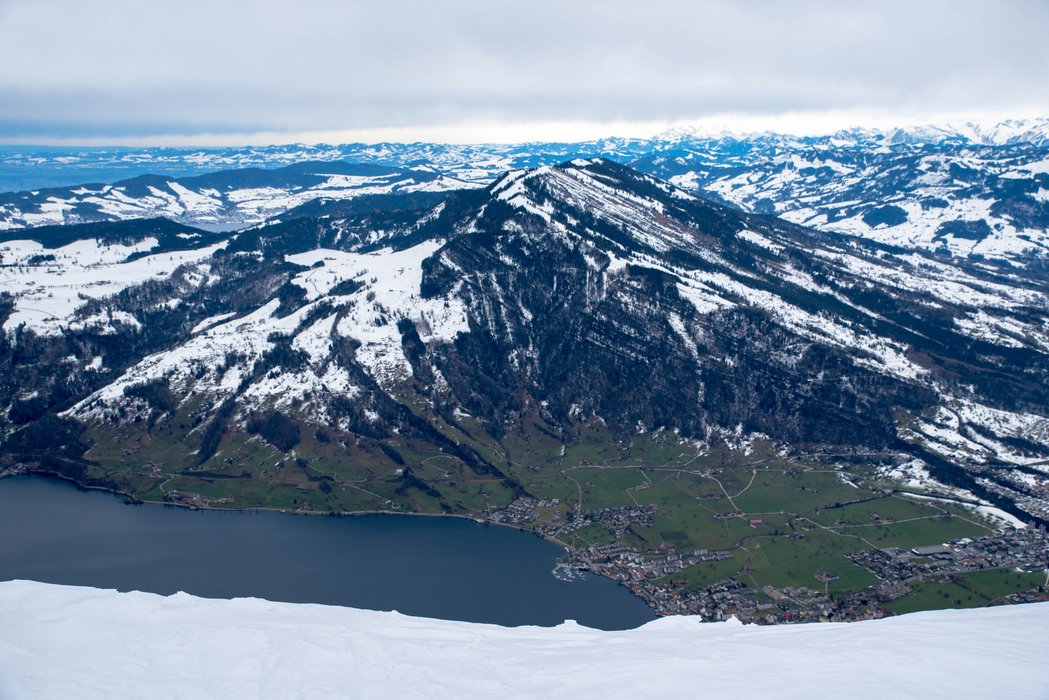 ISO 160 1/250 sec. f/5.6 36 mm
Lake Zug again...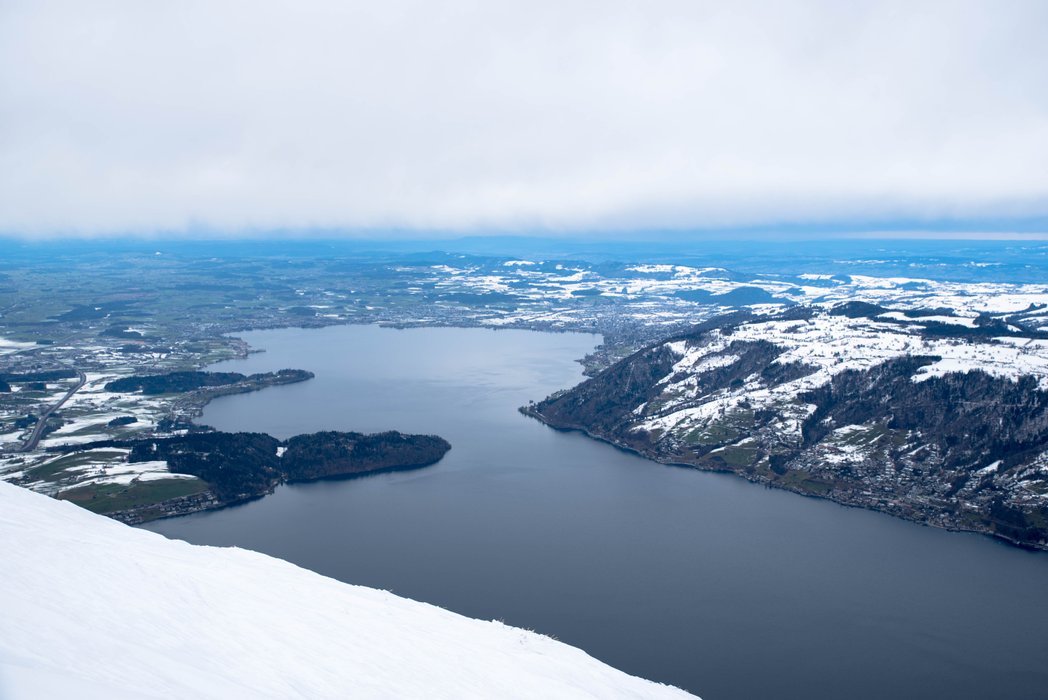 ISO 160 1/250 sec. f/5.6 35 mm
We found these two tiny snowmen on the way 😊 They were around 10 cm tall..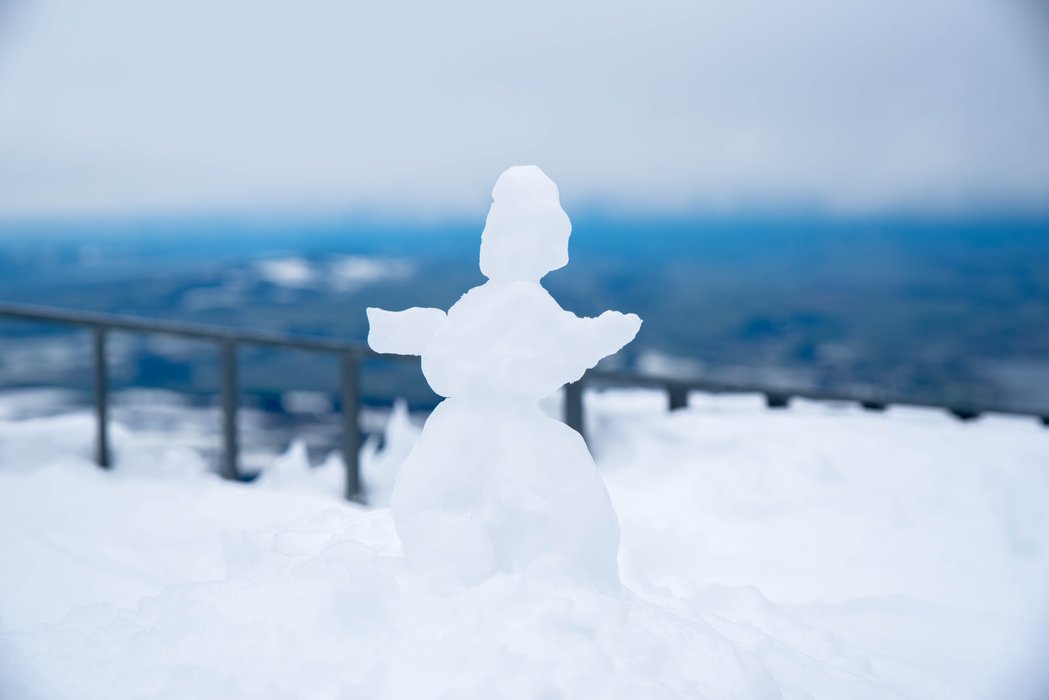 ISO 200 1/400 sec. f/5.6 62 mm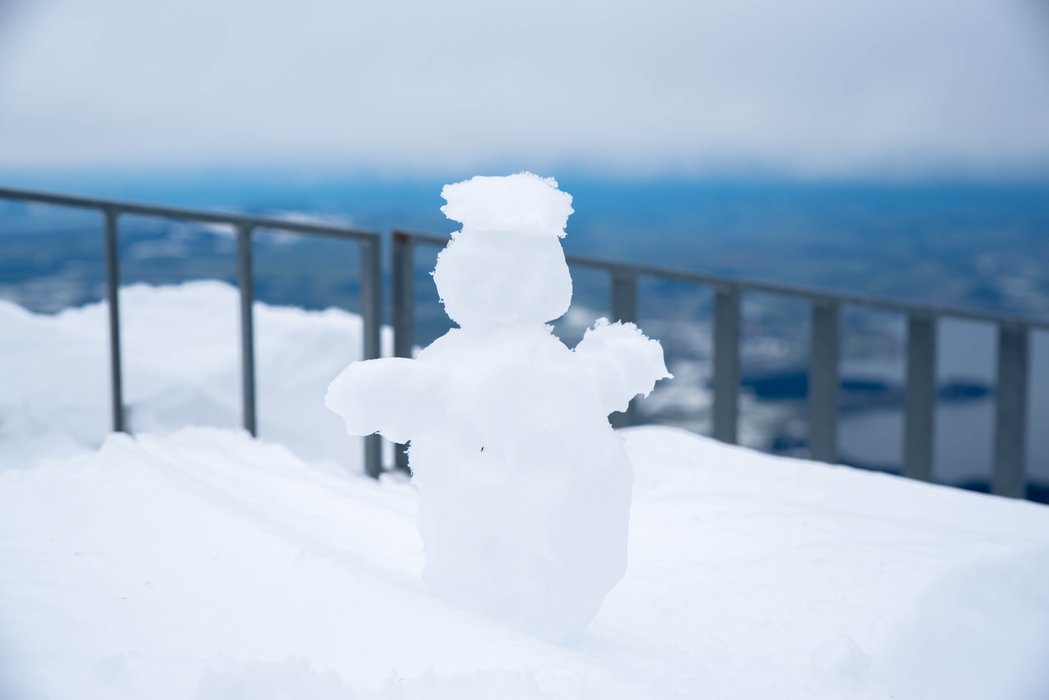 ISO 200 1/500 sec. f/5.6 58 mm
I like this composition...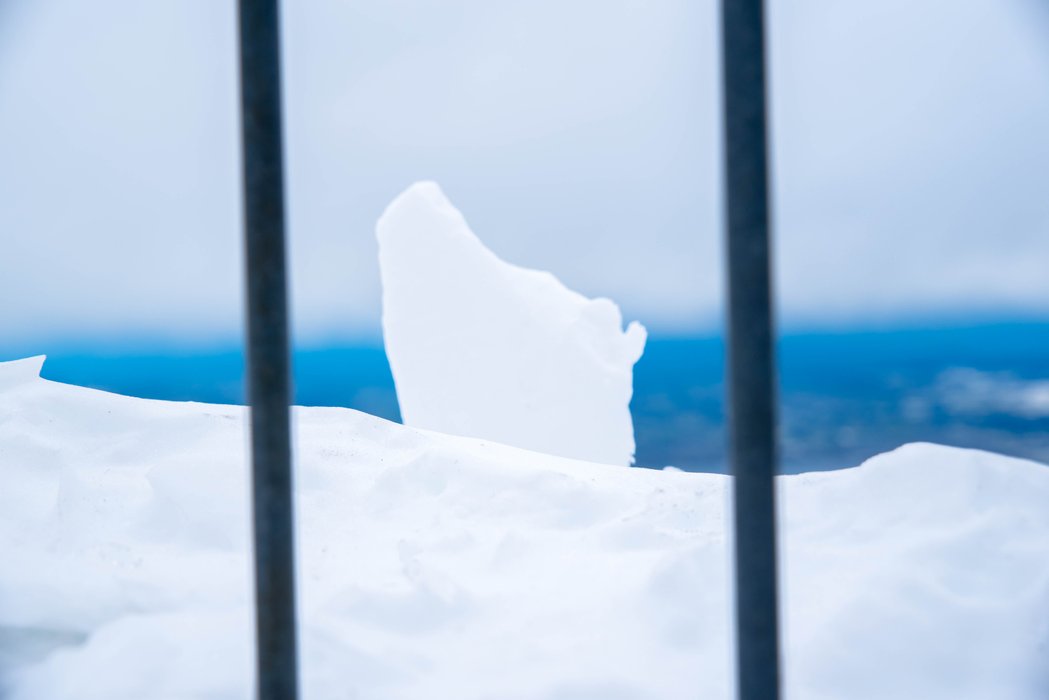 ISO 200 1/500 sec. f/5.6 58 mm
The last view of the Lake Zug 😊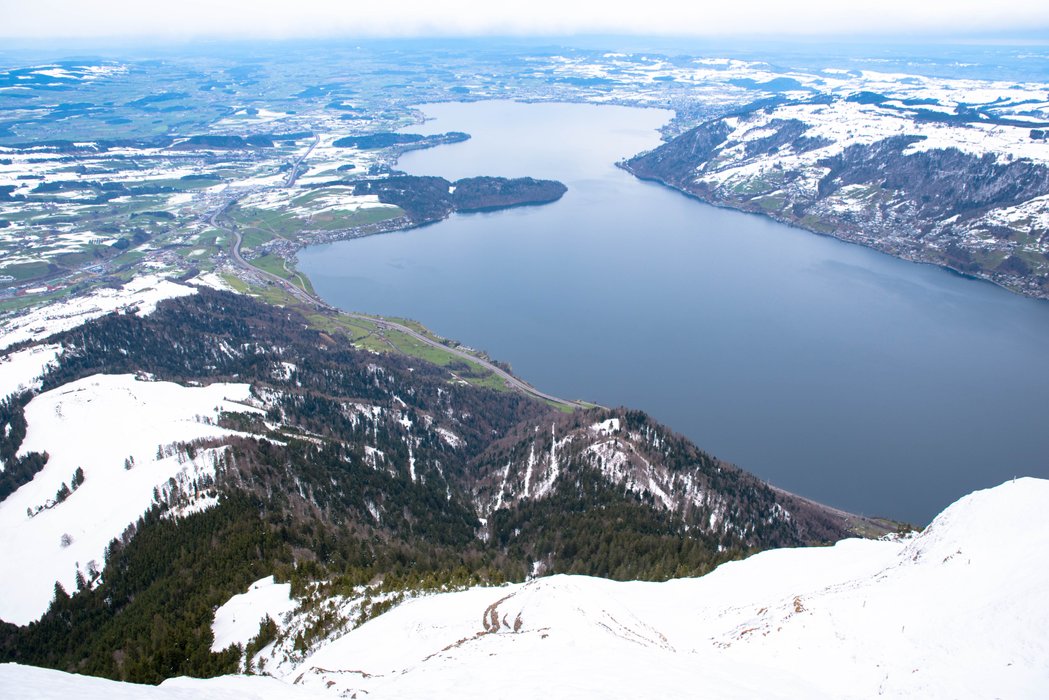 ISO 200 1/250 sec. f/5.6 24 mm
There is a cultural and touristic partnership between the two mountains Emei Shan (Sichuan province, China) and the Rigi which was established in 2009. This stone symbolizes this precious partnership.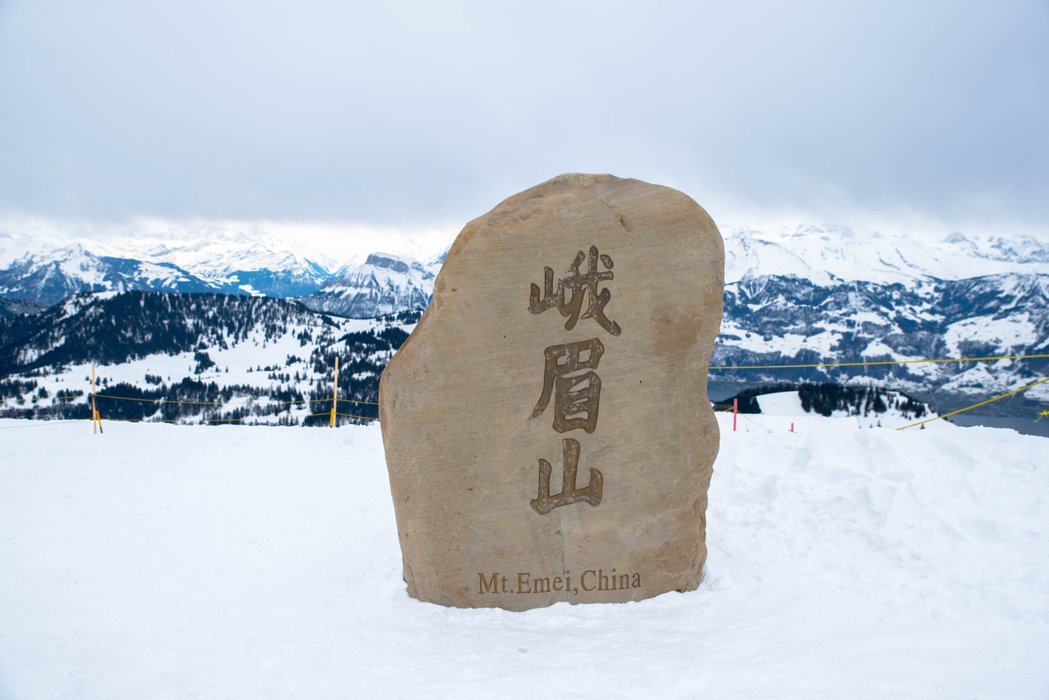 ISO 200 1/250 sec. f/5.6 32 mm
On this sign you can check all the peaks visible from the Rigi. We couldn't see many of them because of the weather conditions but at optimal visibility you should be able to see around 620 peaks from here!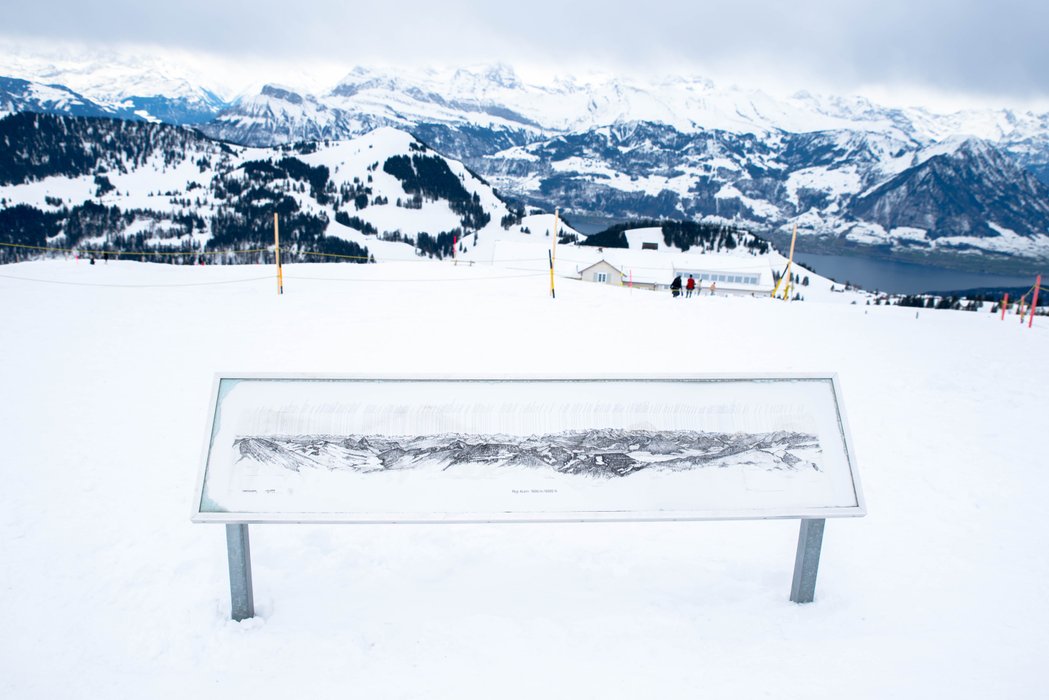 ISO 200 1/320 sec. f/5.6 29 mm
When most of the peaks started to disappear behind heavy clouds we decided that it was the right time for a cup of tea in a nearby restaurant before boarding the train and heading back to Vitznau...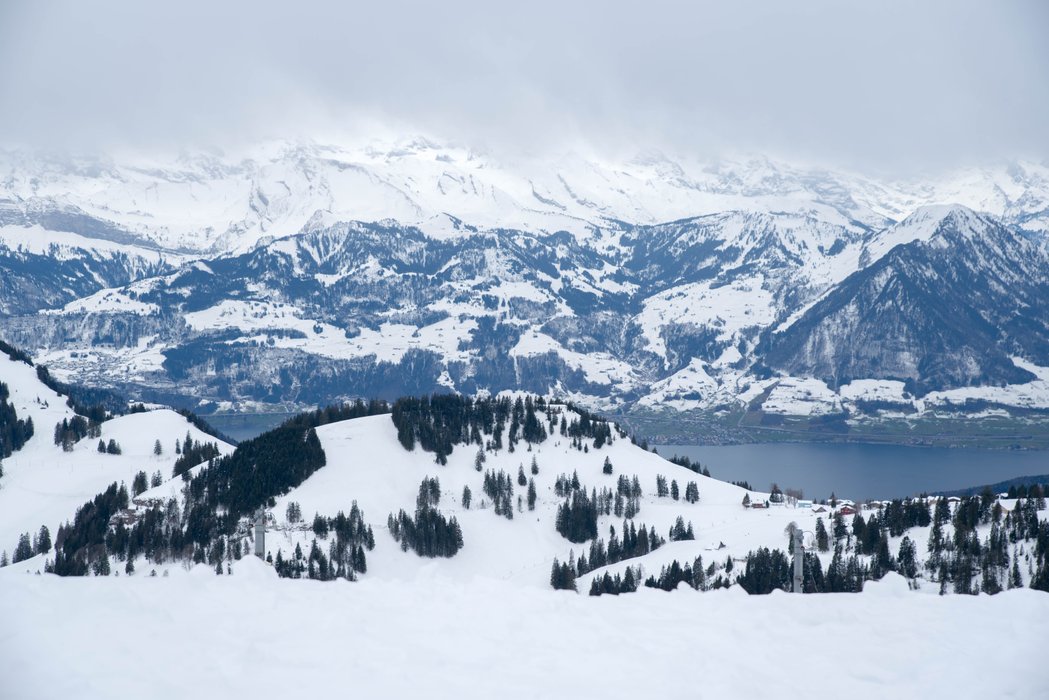 ISO 200 1/320 sec. f/5.6 58 mm
These guys don't seem to mind the weather conditions as much as we do 😊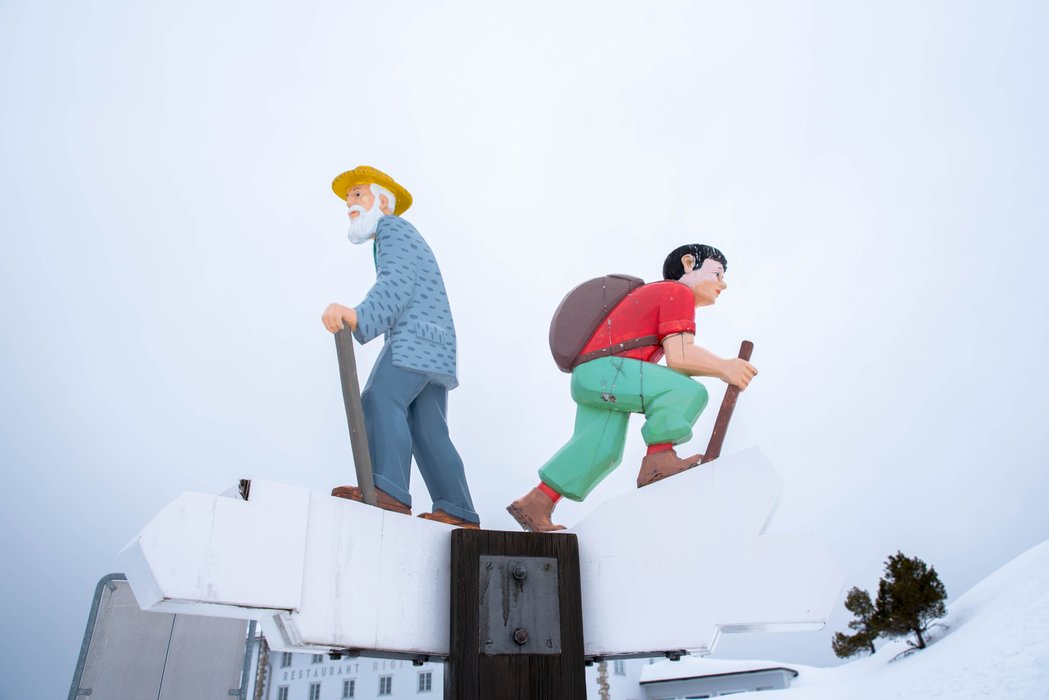 ISo 200 1/320 sec. f/5.6 26 mm
I prefer sunny days but I realized that there is something dramatic about dark and heavy clouds which I like as well...

After a while it started to snow heavily and it was the best time to board the train and head back to the village. We had low visibility on the way down but we didn't mind as we were so tired from the cold that we fell asleep and woke up just on time to leave the train.
I hope you have enjoyed another day with me!
Thank you for reading!
Cheers,
Martina