Last few days were probably the last warm and sunny days this year and I'm glad I could spend them at home with my family. Today I will take you on one of our day trips in Slovakia.
We will drive to a village called Runina and from there we will walk through the forest to Tri Studničky (Three wells).
I hope you are excited already!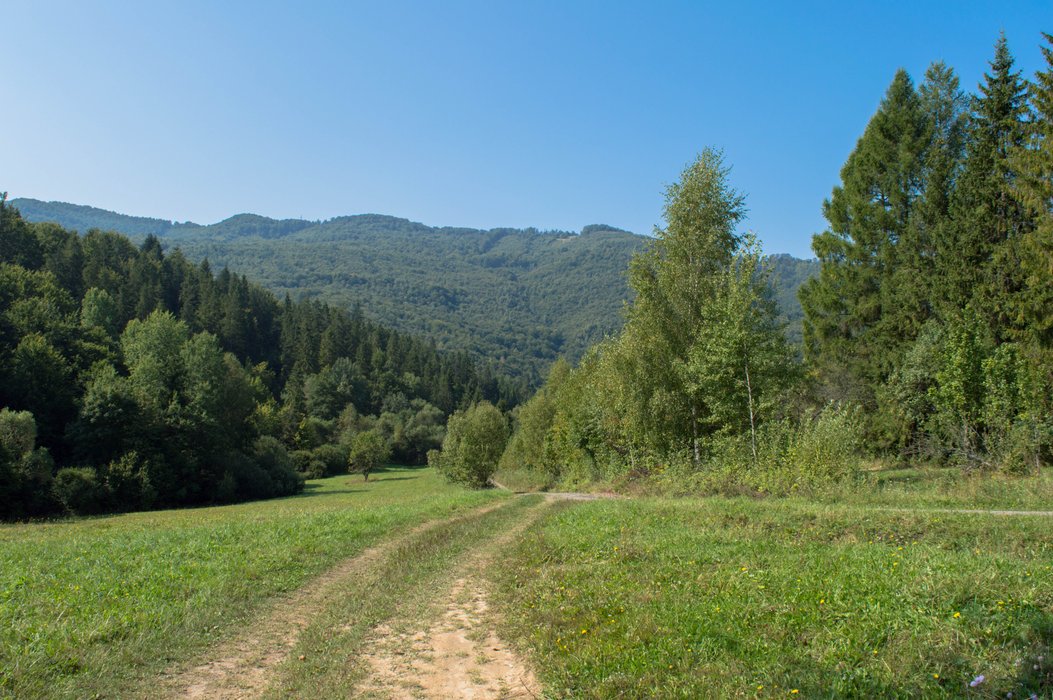 ISO 100 1/320 sec. f/9 18 mm

Runina
Runina is a small village in Eastern Slovakia surrounded by large forest. The village itself is not special but there is only one road to get there which makes it interesting. There is a parking place at the end of the village and you need to turn around and drive back because from this place you can only walk to the forest.
Our tour will start from here.
We will walk up the hill and follow the yellow tourist sign..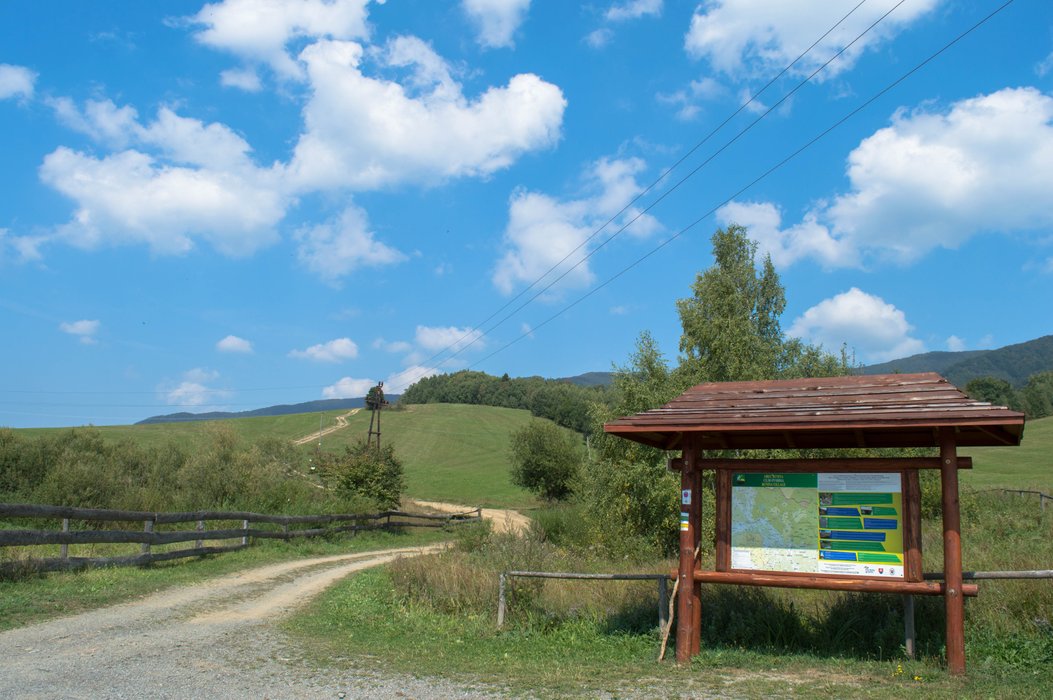 ISO 100 1/320 sec. f/9 18 mm
Pass by an abandoned shed..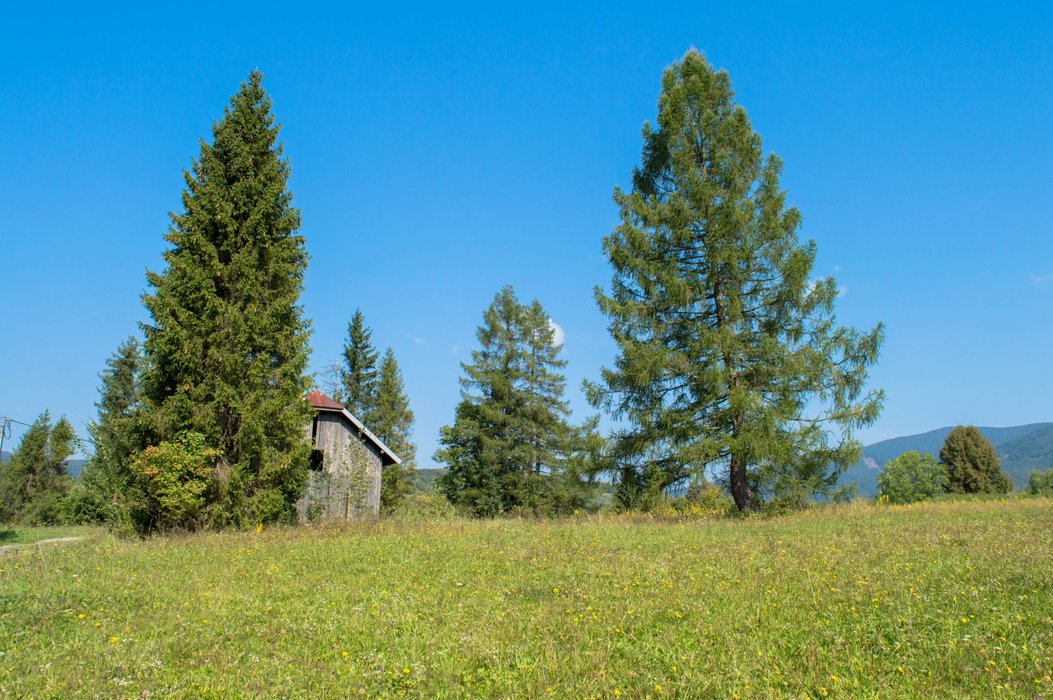 ISO 100 1/320 sec. f/9 18 mm
Admire the views.. There is Ukraine on the other side of the forest..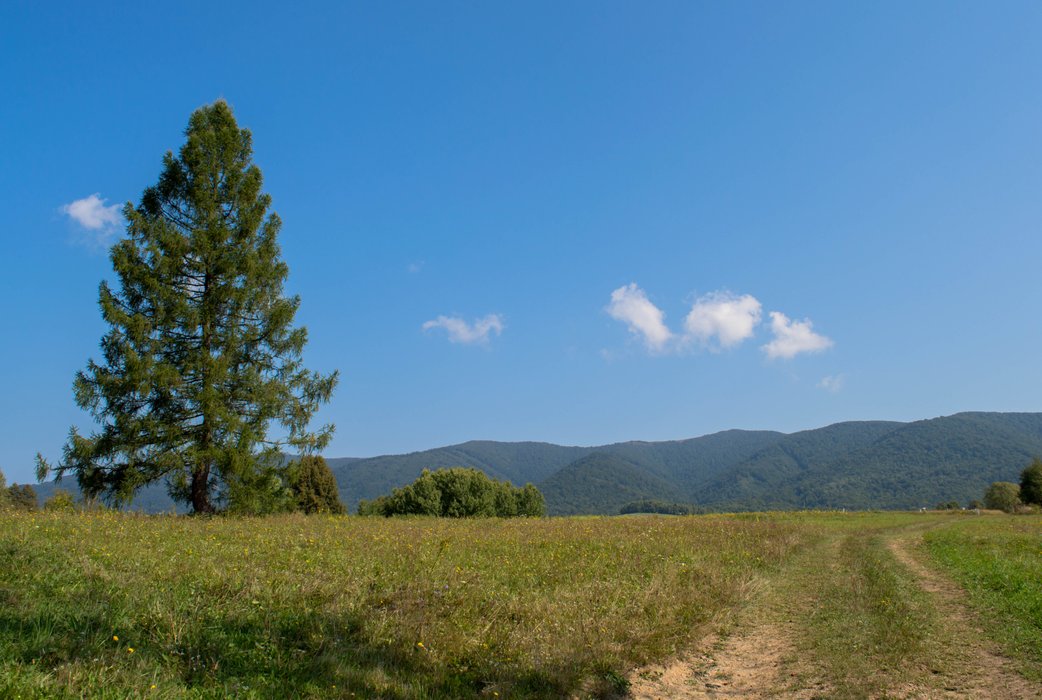 ISO 100 1/320 sec. f/9 18 mm
This is how home feels like..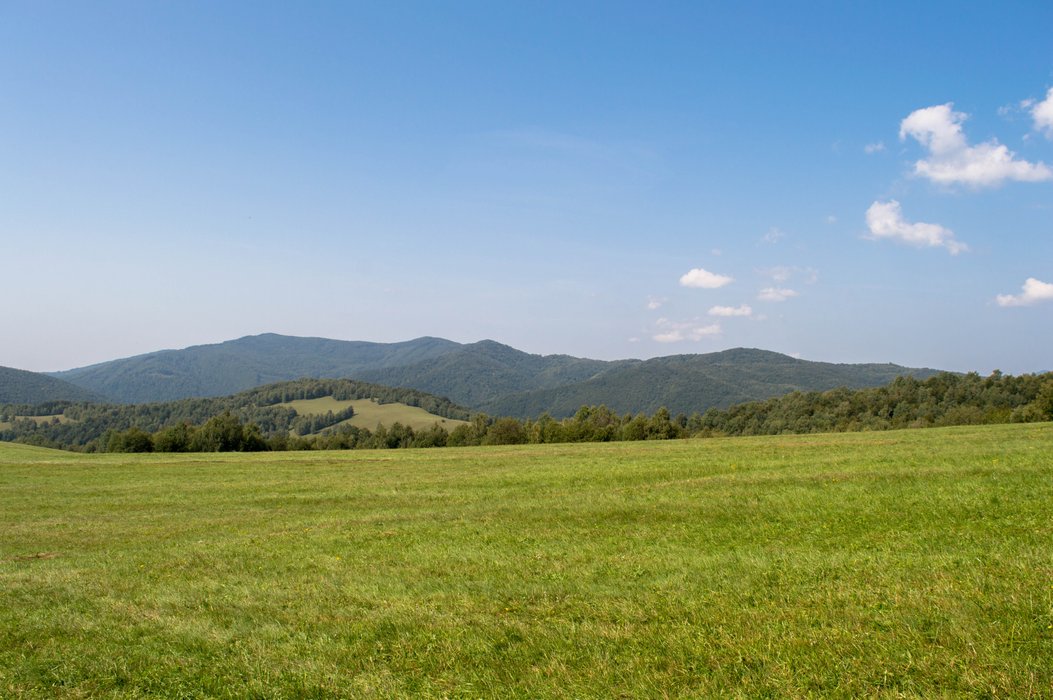 ISO 100 1/320 sec. f/9 18 mm
Today we were not the only ones hiking..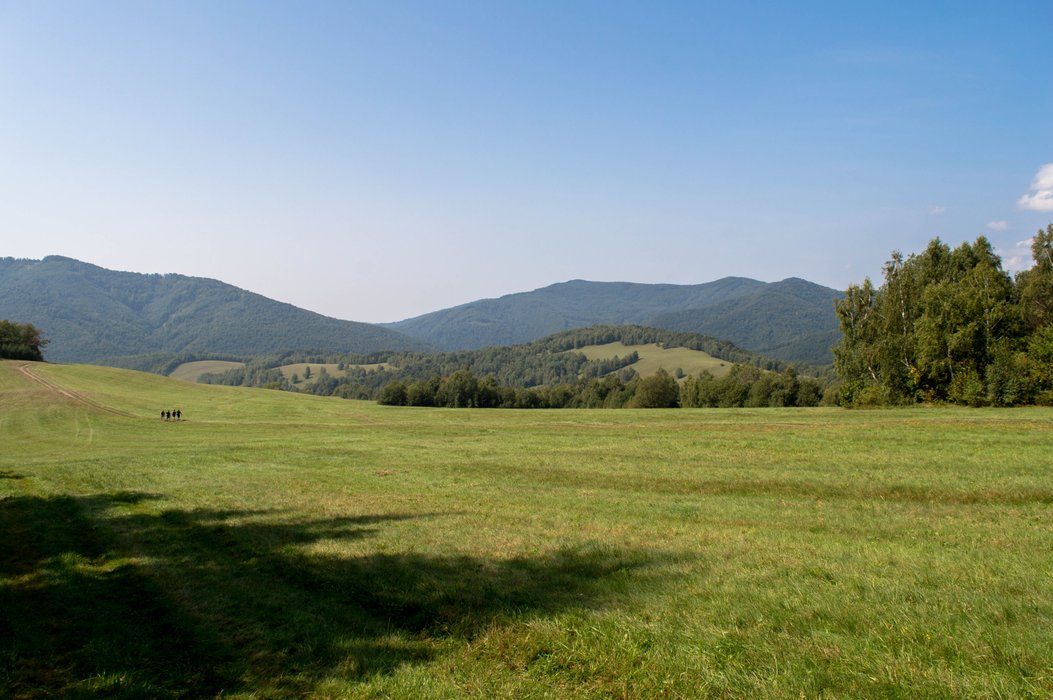 ISO 100 1/320 sec. f/9 18 mm
Now we will finally enter the forest..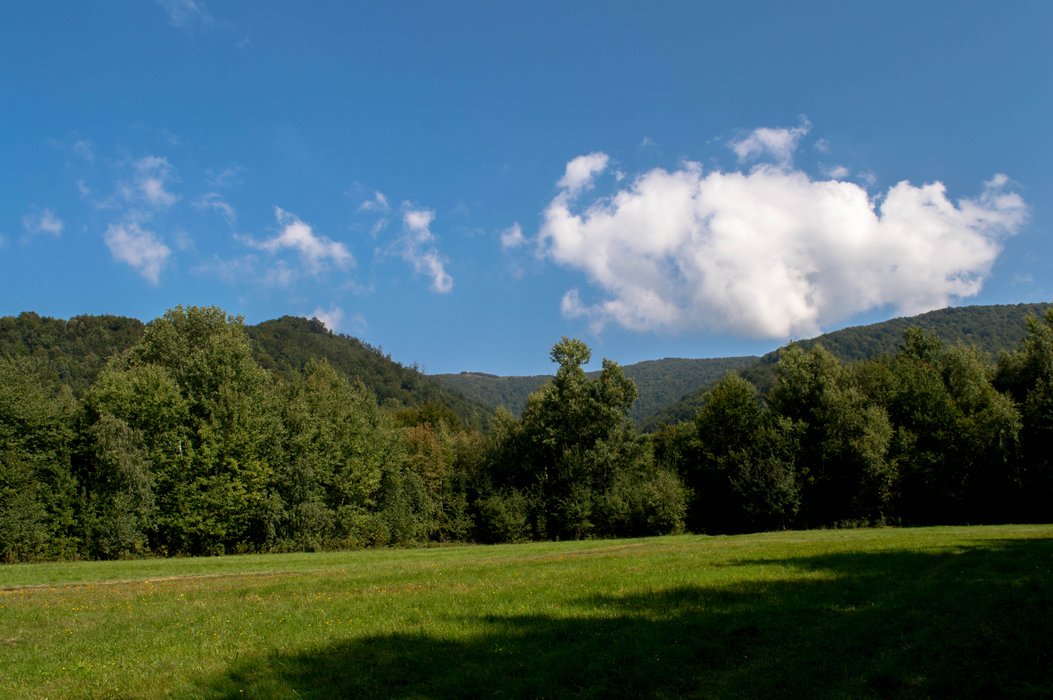 ISO 100 1/320 sec. f/9 22 mm
From now on our path will look like this..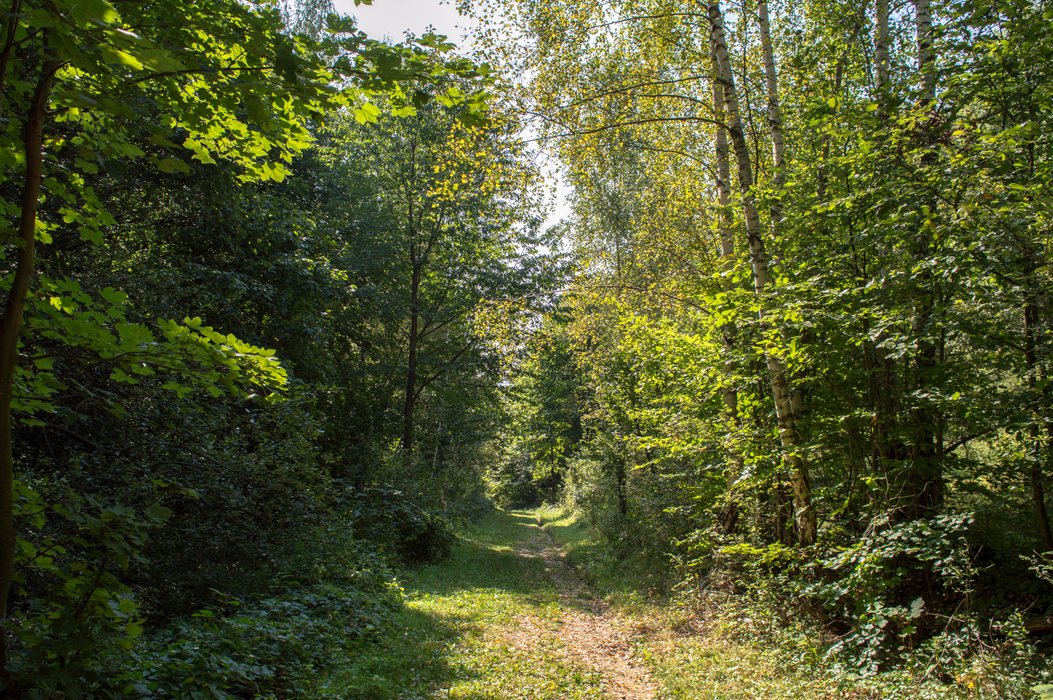 ISO 100 1/200 sec. f/7.1 18 mm

Runina and Tri studničky are located in Poloniny National Park. This National Park is the easternmost and least populated area of the country.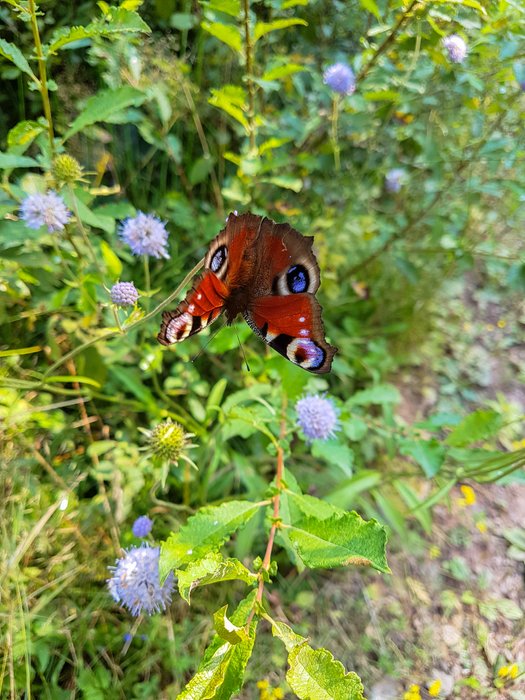 Many species found in the park are endemic and rare and most of them are endangered and protected.
We saw various butterflies, bugs, spiders, birds, fungi, plants and flowers. We were lucky not to come across any bears 😊
Anyone is free to pick mushrooms from the forest. As this forest is so large you may need to go with somebody local to be able to get back. And it wouldn't be me as I have issues to follow the clear tourist routes 😊
I've heard stories that even locals use little bells to be able to locate each other and to make some noise when they're alone mushroom picking to scare the bears off.
Here are photos of some natural wonders that we saw on the way through the forest.
Delicate Devil's-bit Scabious flower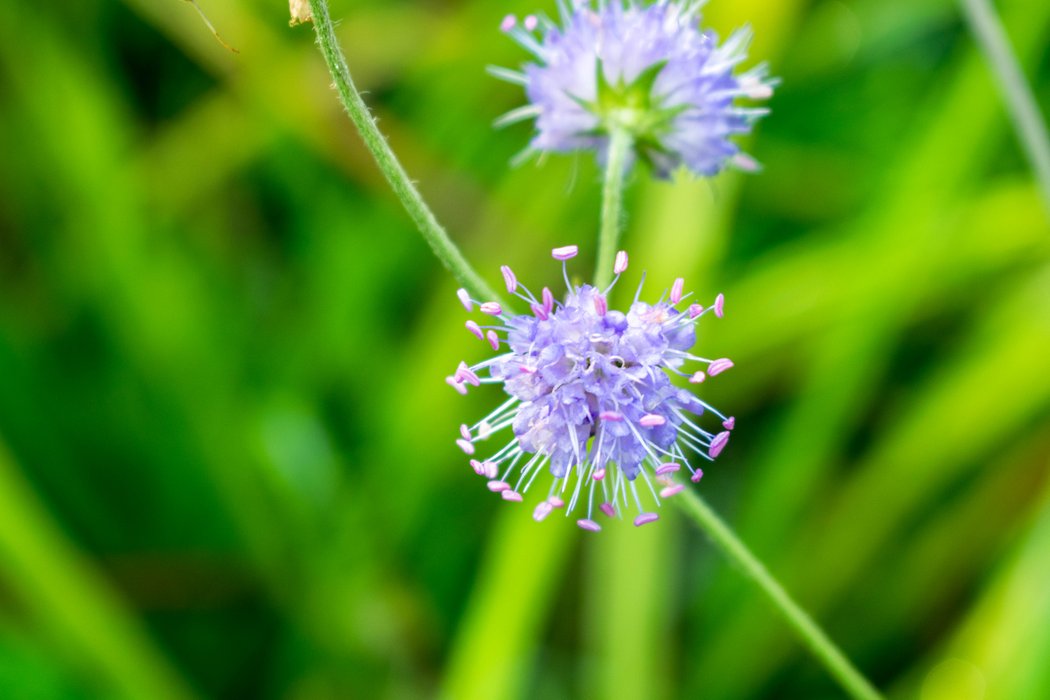 ISO 100 1/125 sec. f/6.3 55 mm
A Bumble-bee resting on blackberry leaf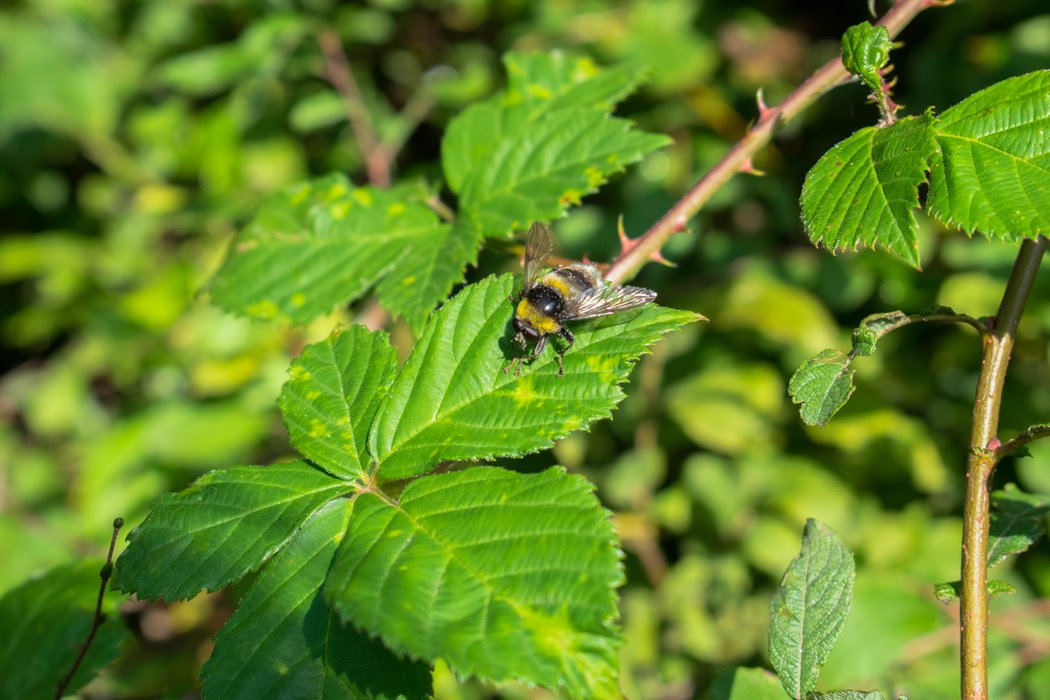 ISO 100 1/250 sec. f/8 55 mm
A perfect Cornflower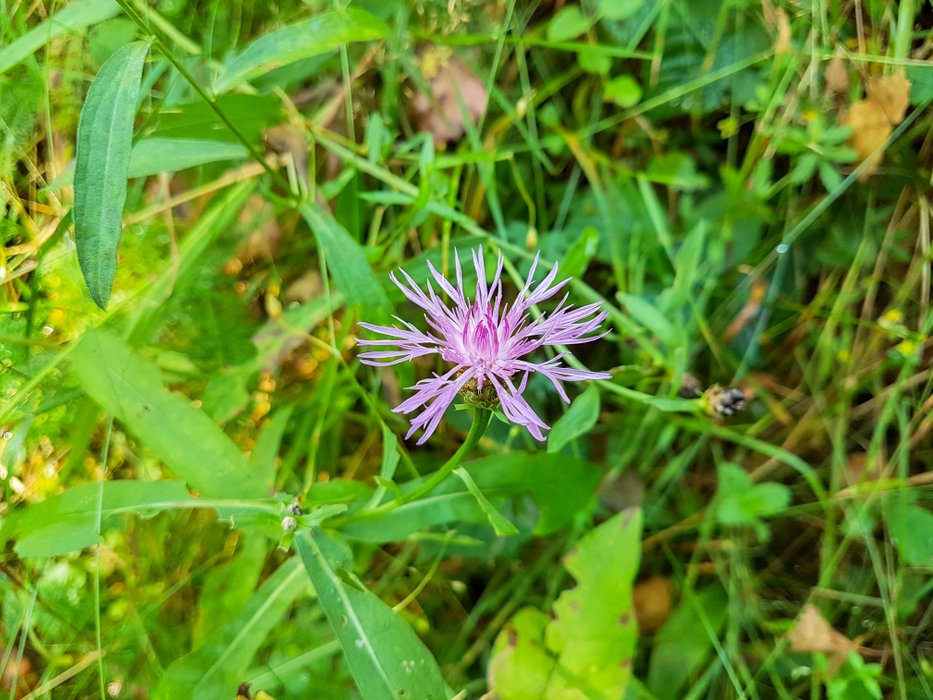 Samsung Galaxy S7
Do you see the stinky bug?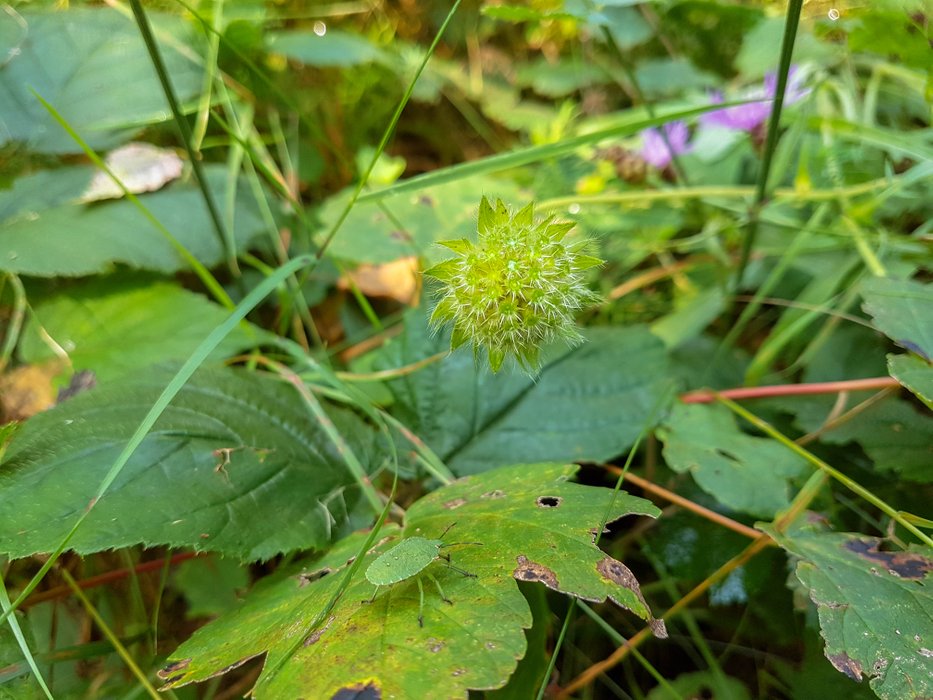 Samsung Galaxy S7
Forget-me-not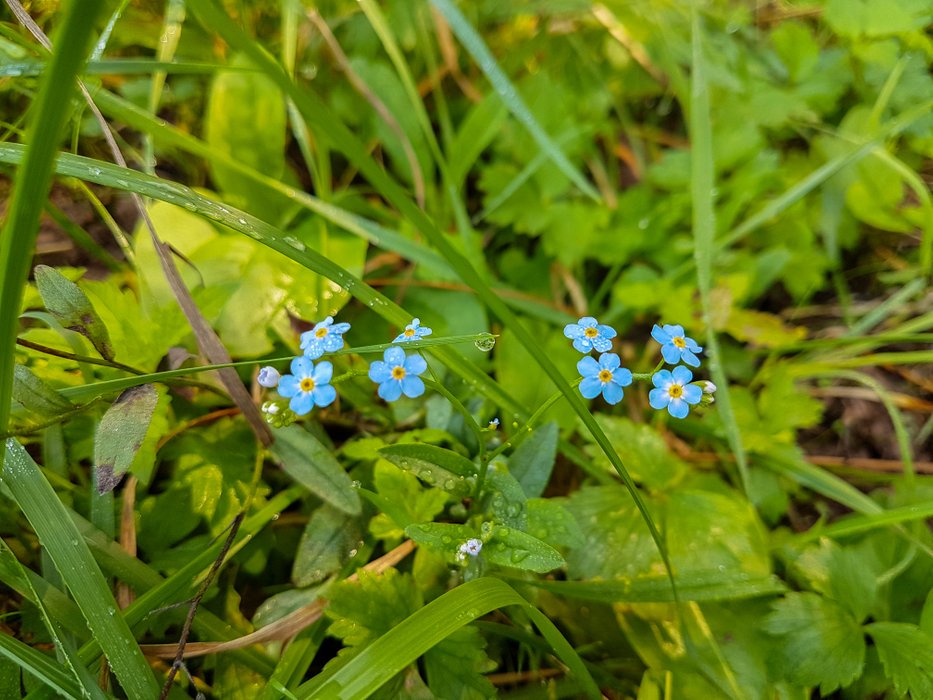 Samsung Galaxy S7
A Bumble-bee resting on a thistle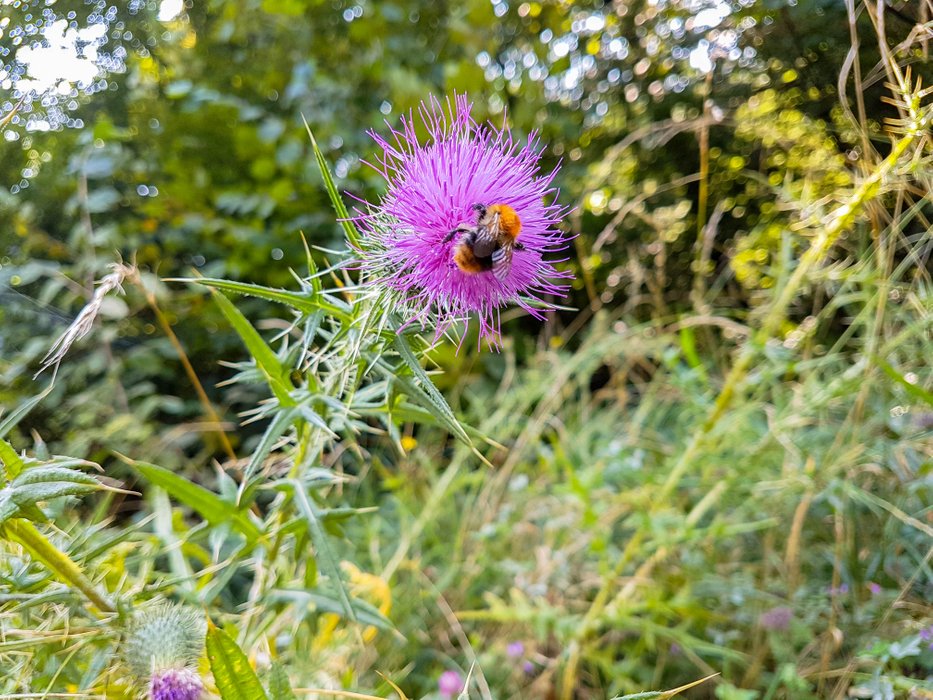 Samsung Galaxy S7
Perfect color combination - a yellow butterfly on a purple Devil's-bit Scabious flower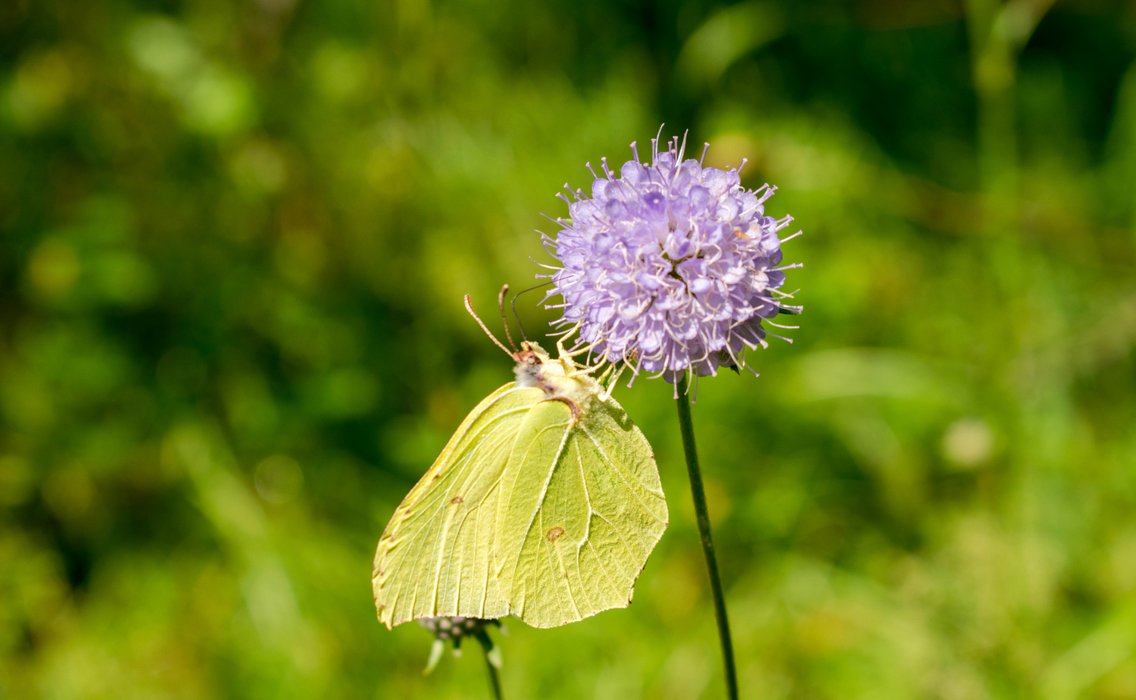 ISO 100 1/320 sec. f/8 55 mm
We are getting closer to Tri studničky. There are more tourist routes so be sure follow the yellow one.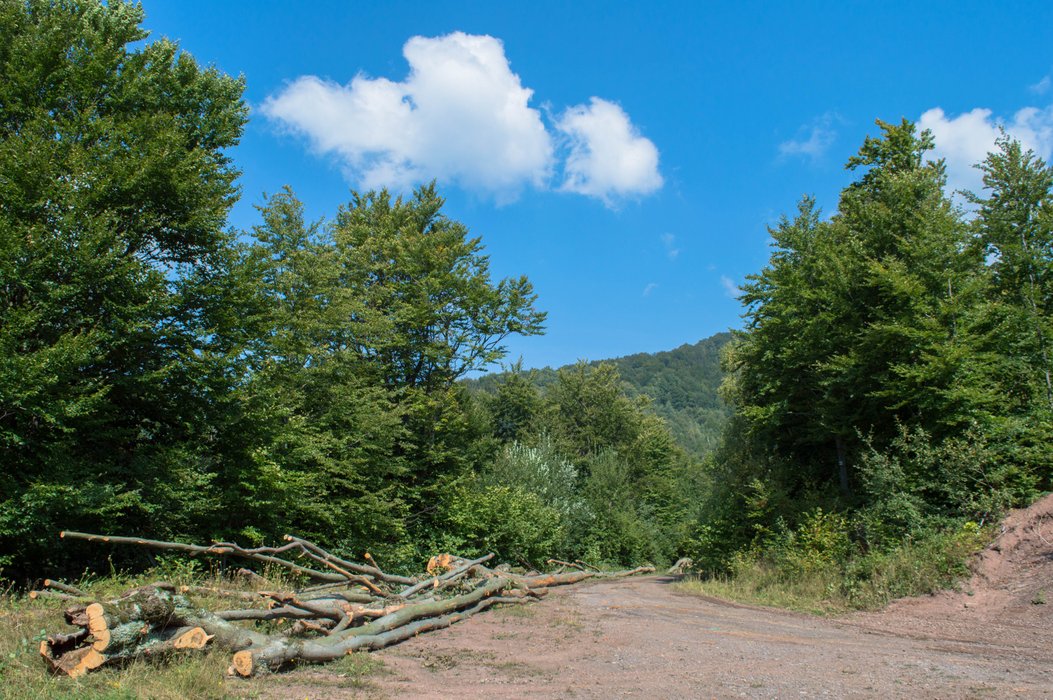 ISO 100 1/320 sec. f/9 18 mm
Here we are! Well, we still have to walk up the hill to the wells, but we can stop here for a moment and eat our snacks. There is no better place for a picnic with your family!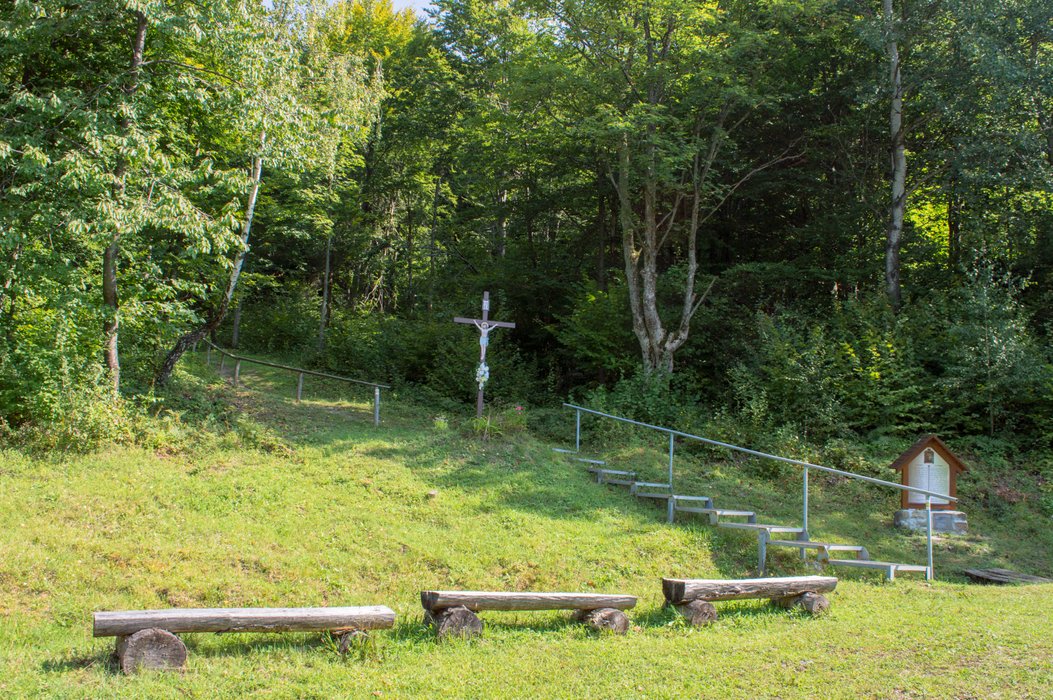 ISO 100 1/200 sec. f/9 18 mm
Tri Studničky
This is a pilgrimage place where believers come every year to honor the memory of the Virgin Mary, which as legend says appeared to a nine-year-old boy Juraj Regul in 1927. Nobody believed him at the beginning but after a while a teacher from the village started to clean and maintain the path from Runina with his students. He also hanged the Holy pictures on the trees.
Before the World War II there were people from nearby villages coming to the wells to get the water as it was said it had healing effects.
This place has been forgotten for a long time. In 1991, the place of revelation was restored by believers at the initiative of the Orthodox parishioner Mikuláš Rusič and since then there have been celebrations every year.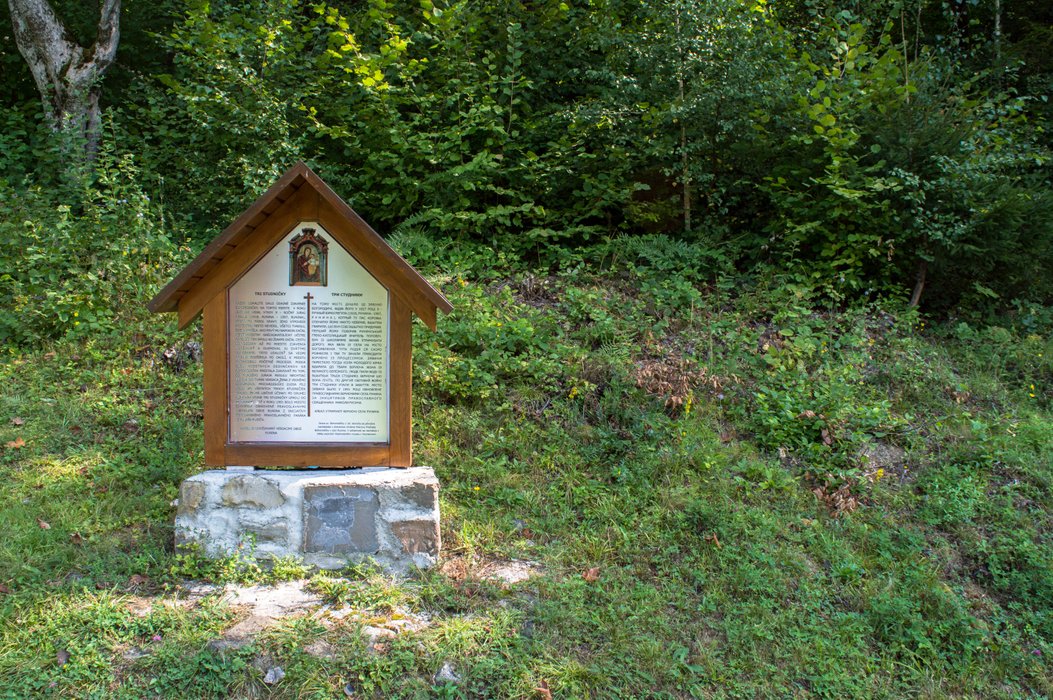 ISO 100 1/100 sec. f/9 18 mm
Let's go up and have a look!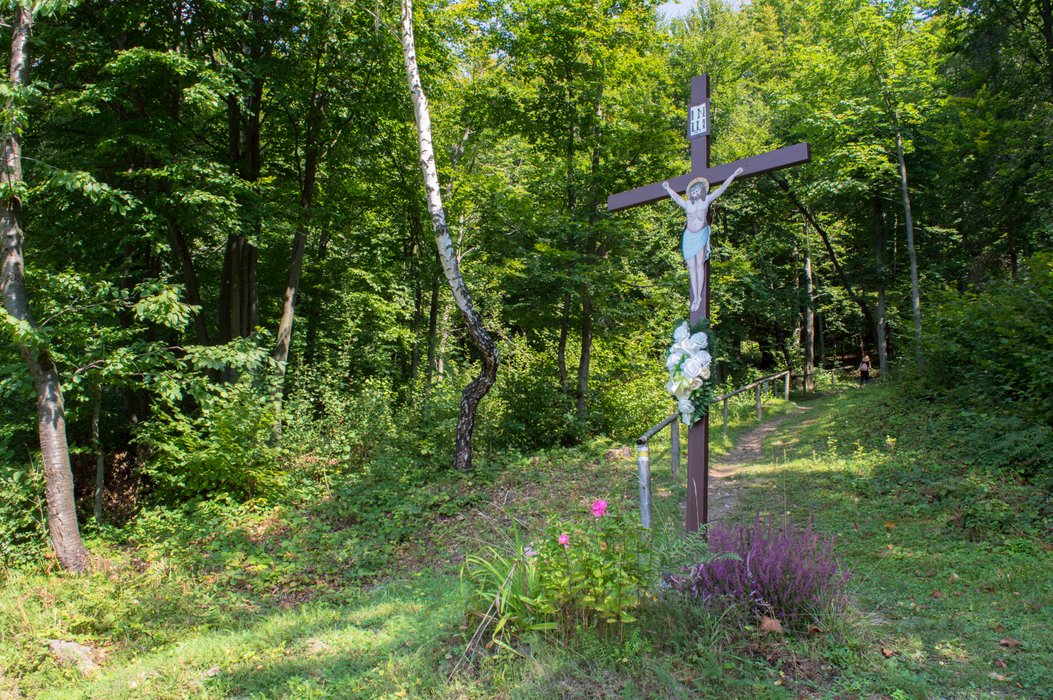 ISO 100 1/100 sec. f/9 18 mm
There are just two wells on the photo but there is the third one on the left side 😊 We took empty bottles from home to fill them with the healing water. I don't know if it's really healing but it was cold and refreshing!
The mayor of Runina claims that the taste of each of the three Wells' water is different. But only people coming here often may be able to actually taste the difference.
Well, I was here for the first time and I tried the water from all of them and they tasted the same to me.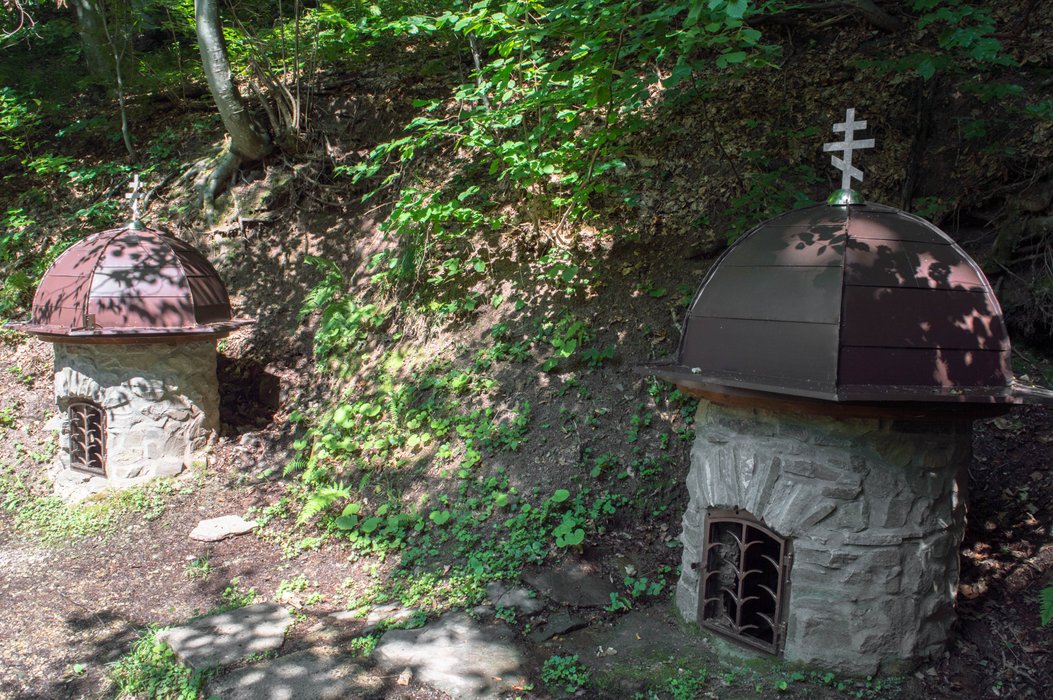 ISO 100 1/100 sec. f/8 18 mm
Around hundred meters further up there is a small chapel and a belfry. My mom was not that excited to walk further up but at the end she went with us.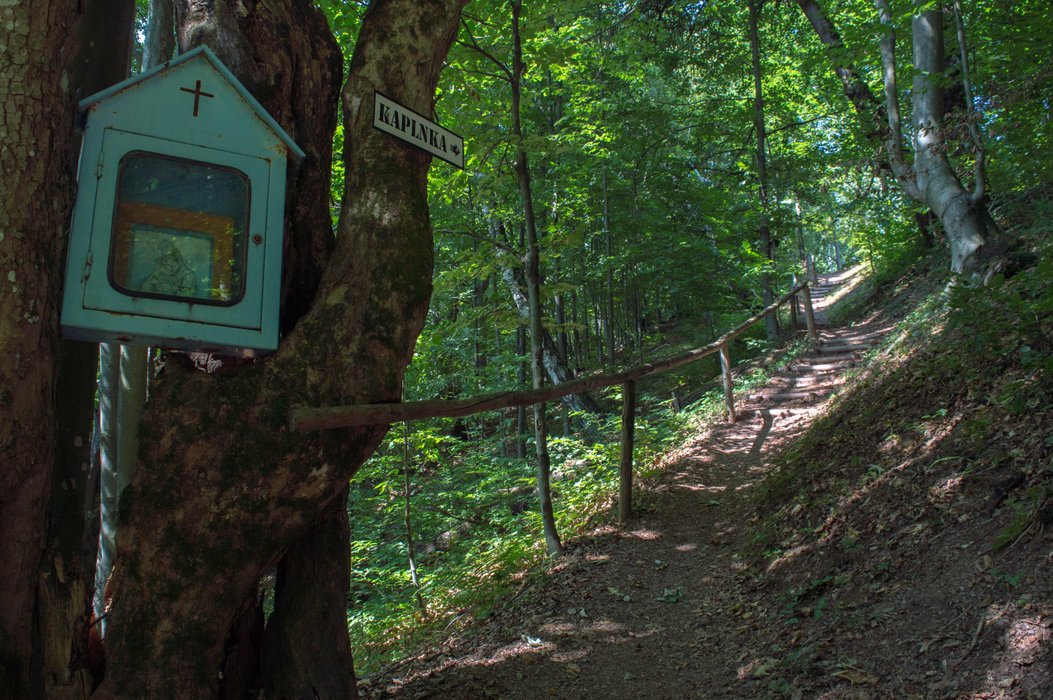 ISO 100 1/100 sec. f/8 18 mm
The place is maintained by villagers from Runina and I must say it was very clean.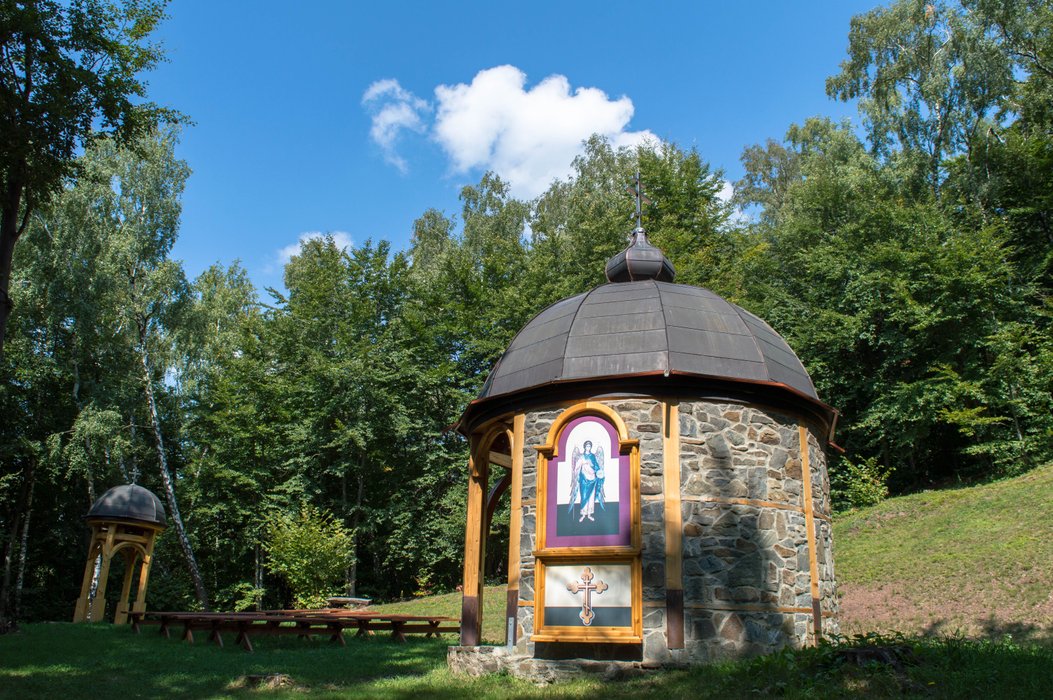 ISO 100 1/250 sec. f/9 18 mm
The bell was created in Ukraine and brought here in 2012 after the chapel was constructed.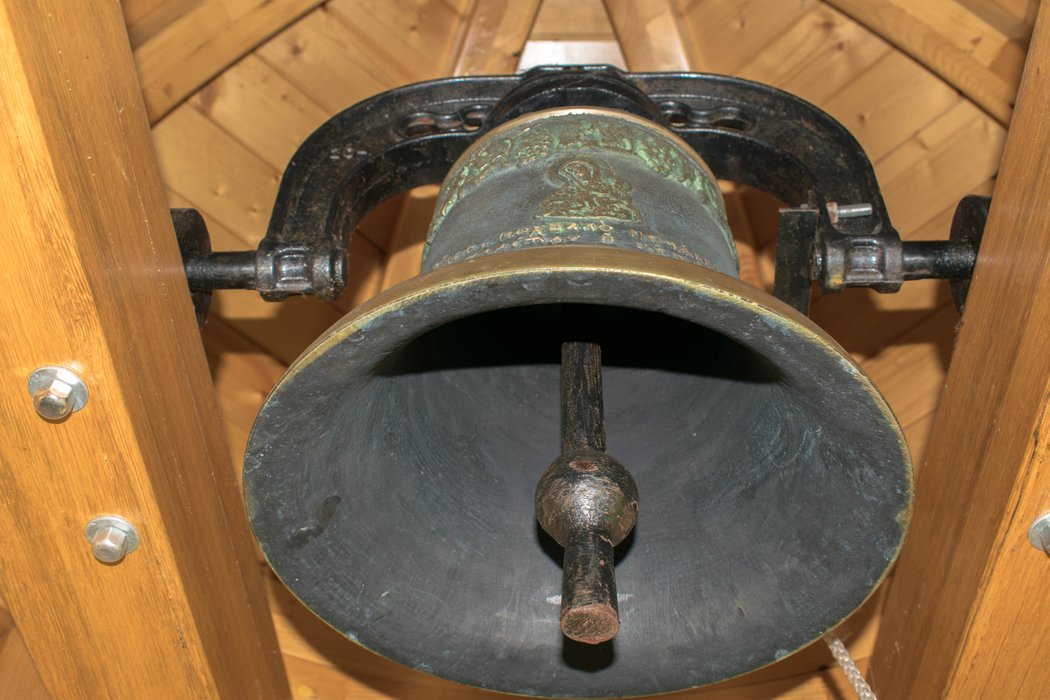 ISO 100 1/60 sec. f/8 27 mm
The construction of the new chapel was funded by contributions from local donors. The chapel and the water in wells have been consecrated in 2012.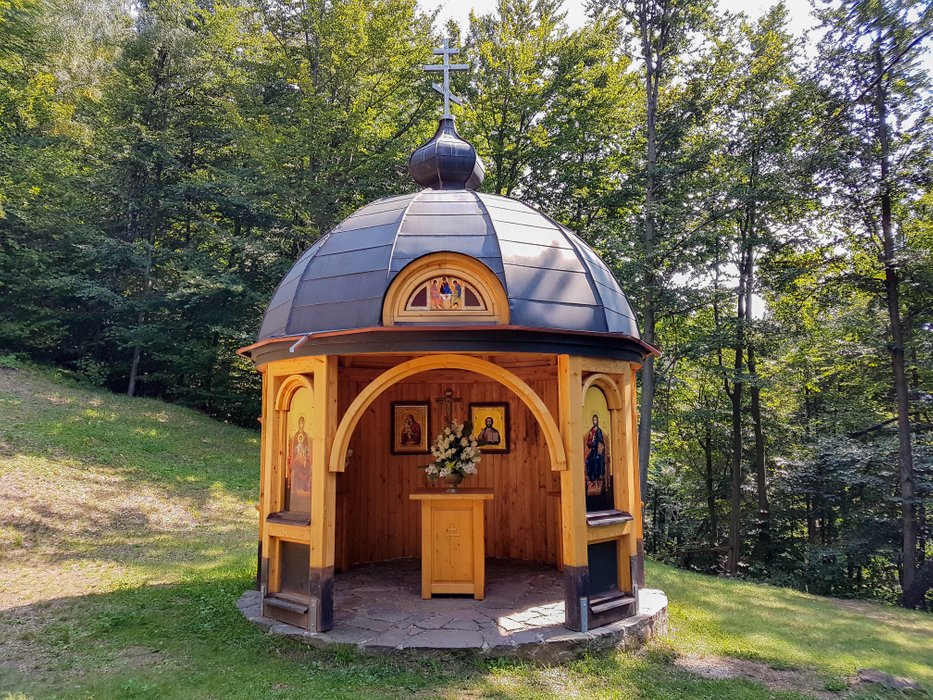 Samsung Galaxy S7
We took a short break and sat on the benches for a few minutes before we went back to the car. If you recall this region is the least populated in the country so no wonder that the roads are deserted 😊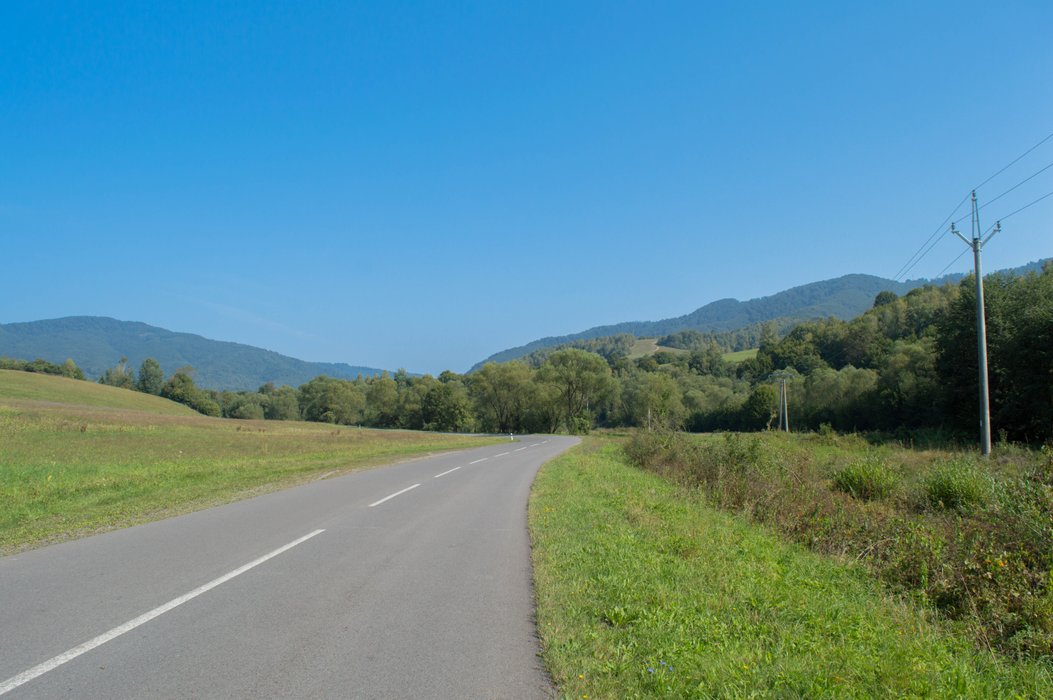 ISO 100 1/320 sec. f/9 18 mm
It was a long day but I feel blessed that I was able to spend time with my family. We can't go to Slovakia as often as we would like to so when we are there we try to make the best of it!

Here is another photo from 'A photo of me taking photos' series 😊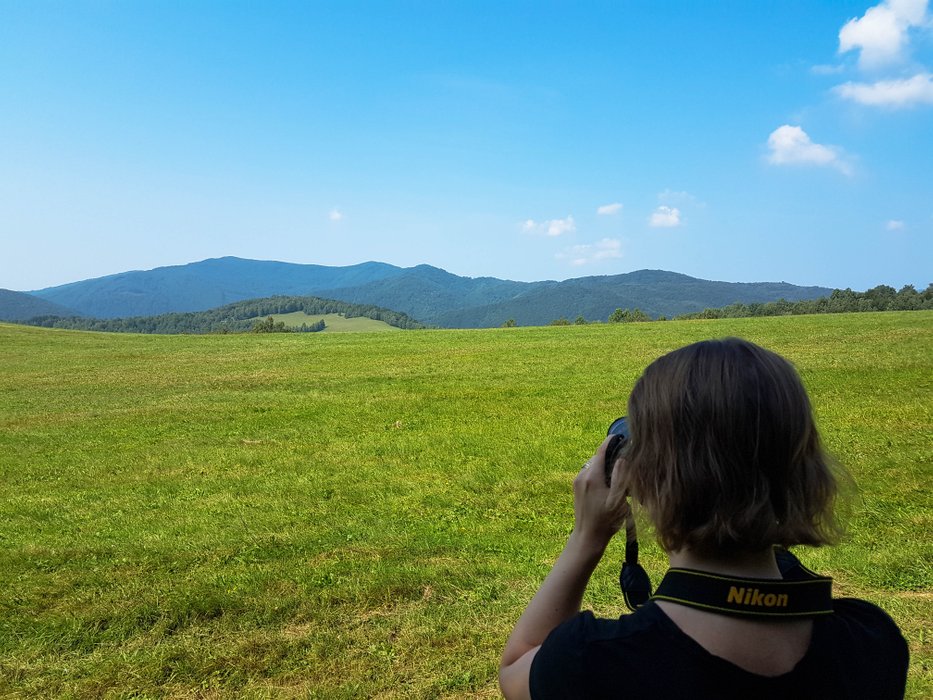 Samsung Galaxy S7
I hope you have enjoyed another walk with me!
All pictures are taken by my Nikon D3200 AF-S NIKKOR 18-55 mm 1:3.5-5.6 G II (except of the ones indicated in the text)
Thank you for reading!
Cheers,
Martina


Join us @steemitbloggers
Animation By @zord189