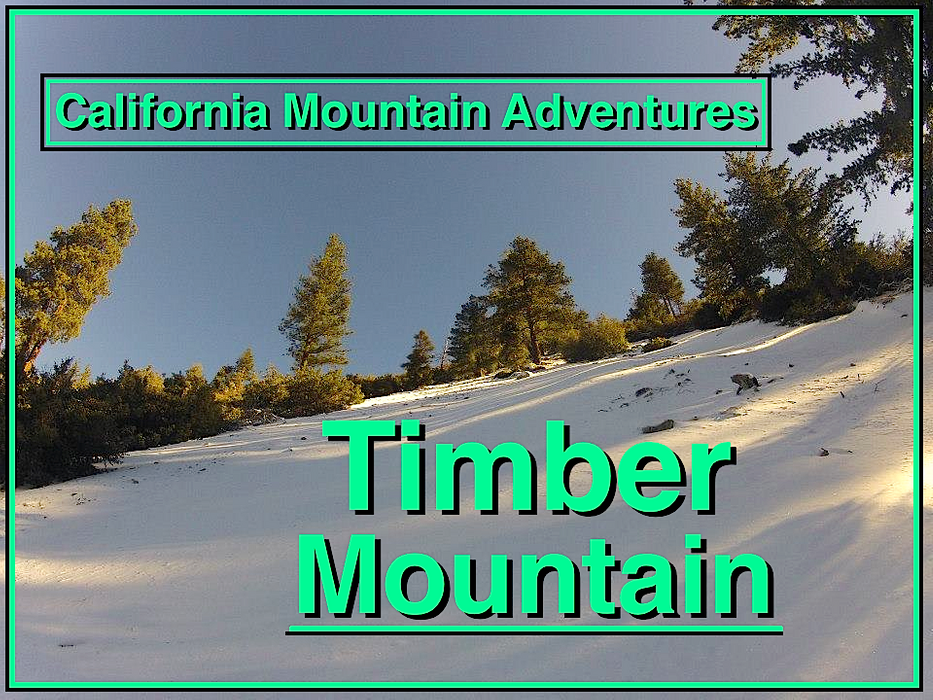 Welcome to this edition of
California Mountain Adventures!!
In this adventure I climb up through the Cucamonga wilderness
to the summit of
Timber Mountain!

Timber Mountain (8,307 ft/2,532 m) lies in the Cucamonga Wilderness in the eastern San Gabriel mountains. For this hike I headed up San Antonio canyon through the town of Mt. Baldy to the Ice House Canyon trailhead. The trail followed up the canyon bottom along the beautiful little stream. The canyon was totally covered in snow. Making it look and feel, just like it's name implies, like an Ice House! Working my way up the canyon I passed several little cabins that are still in use. Up farther I passed some stone ruins of old cabins no longer in use. Just passed the last of those I entered the boundary of the Cucamonga wilderness and started the climb up passed Columbine springs to the Ice House saddle!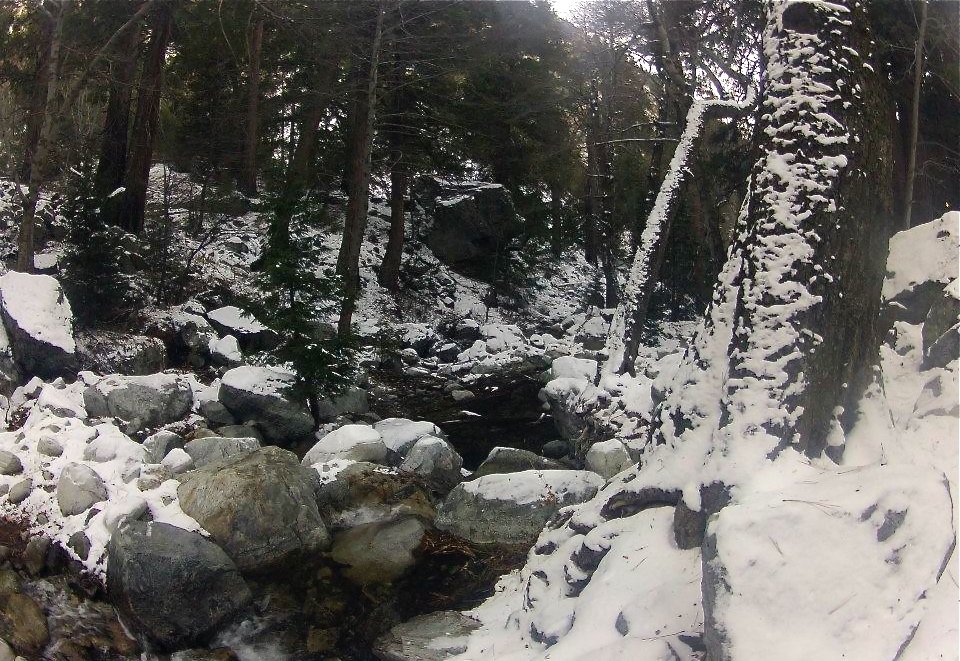 Hiking up Ice House Canyon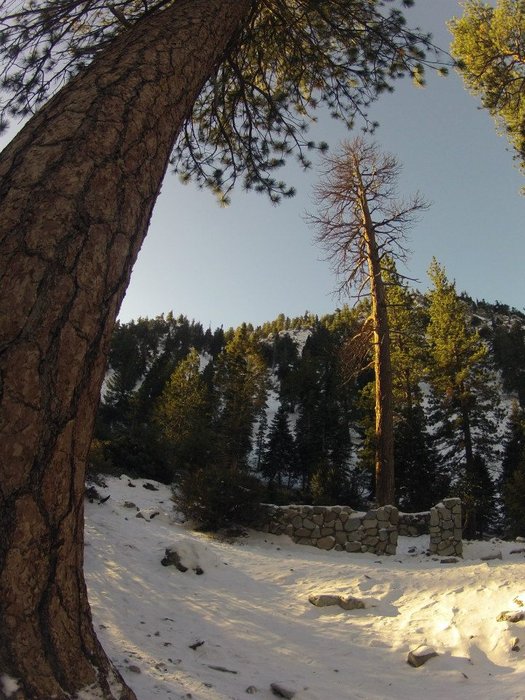 Old stone cabin ruins and some big Jeffery pines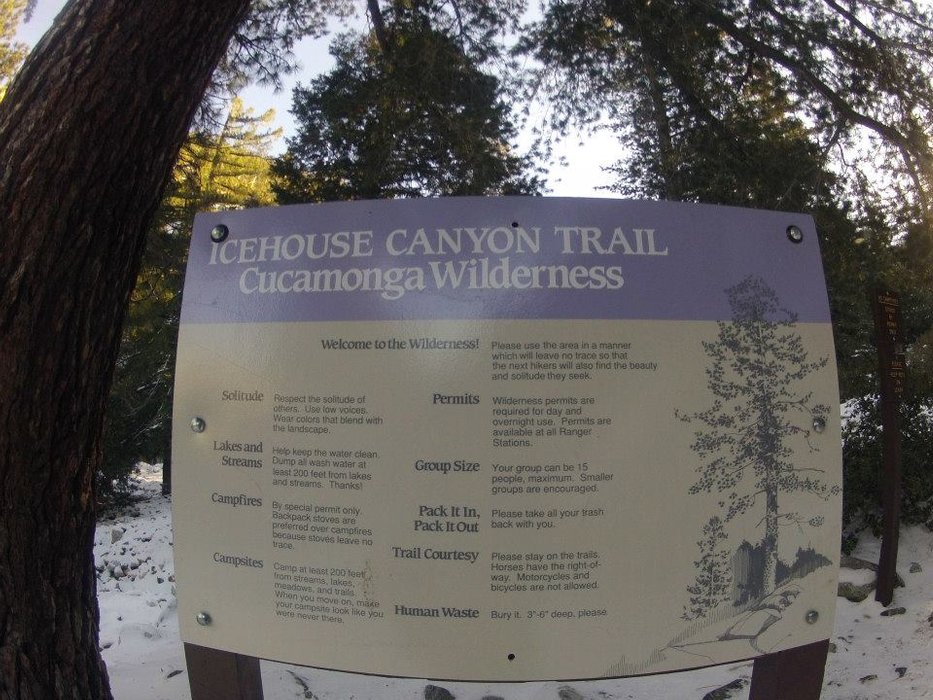 Cucamonga Wilderness boundary sign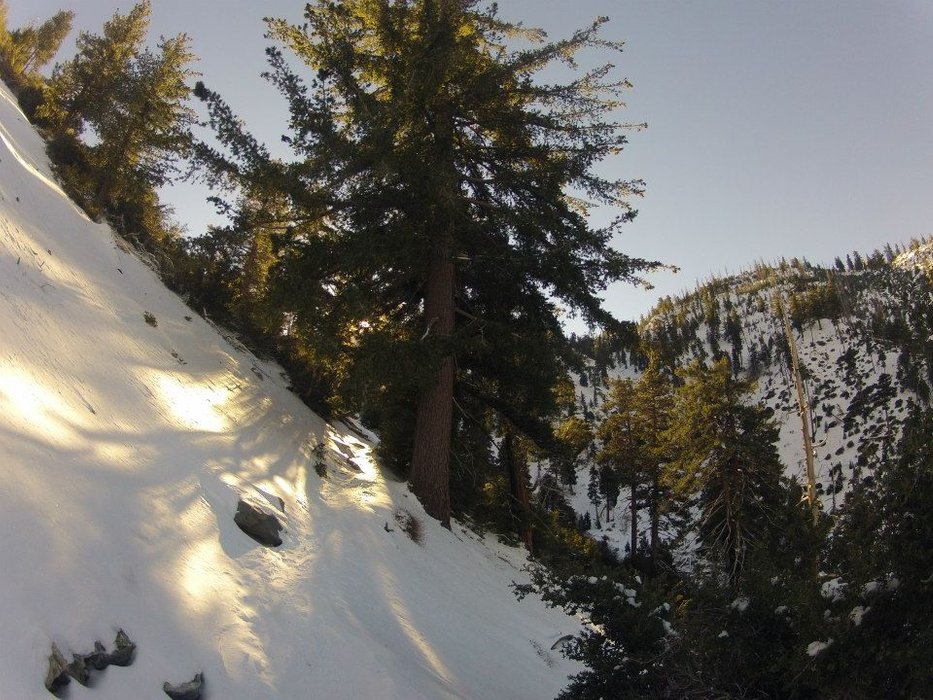 Working my way up canyon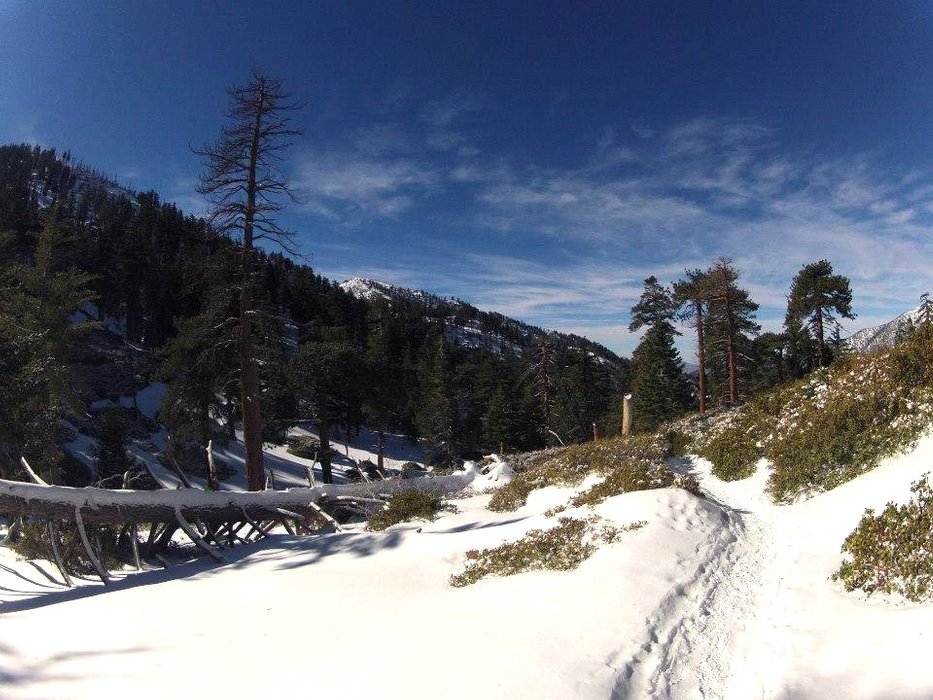 Getting to Ice House saddle
The climb up to the saddle was steep, but the snow conditions were great. I took a quick break at the saddle and I met a few other hikers that had come up the Chapman trail. I chatted with them for a bit and then started the climb from the saddle up to the top of Timber mountain. Once again it was quite steep, but nothing requiring my ice axe. I worked my way up through the snow eventually arriving at the summit! The actual summit is covered in trees that block all the views, but I was able to find a point just below the summit that had some excellent views! I setup my hammock in a couple trees there and just kicked back and relaxed and took it all in. It was such a perfect day!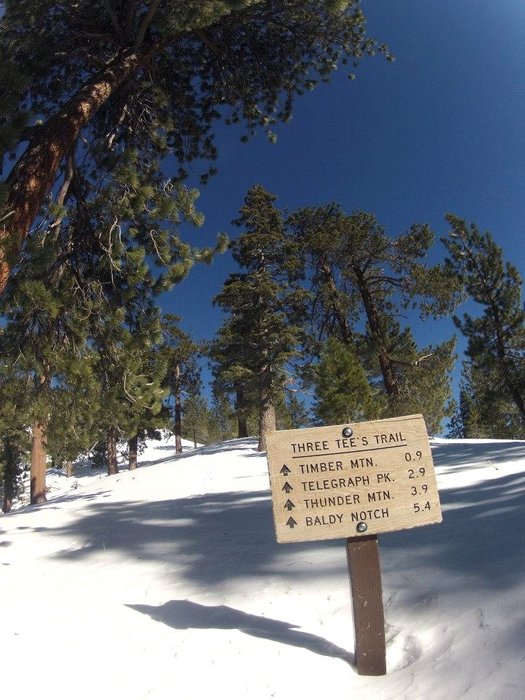 Trail sign at Ice House saddle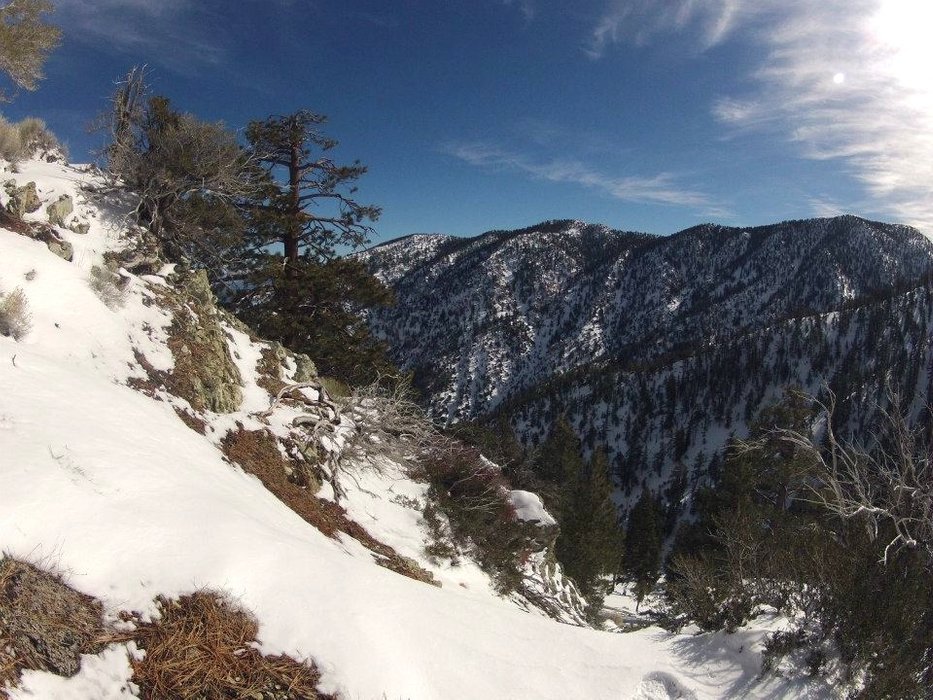 Climbing Timber Mountain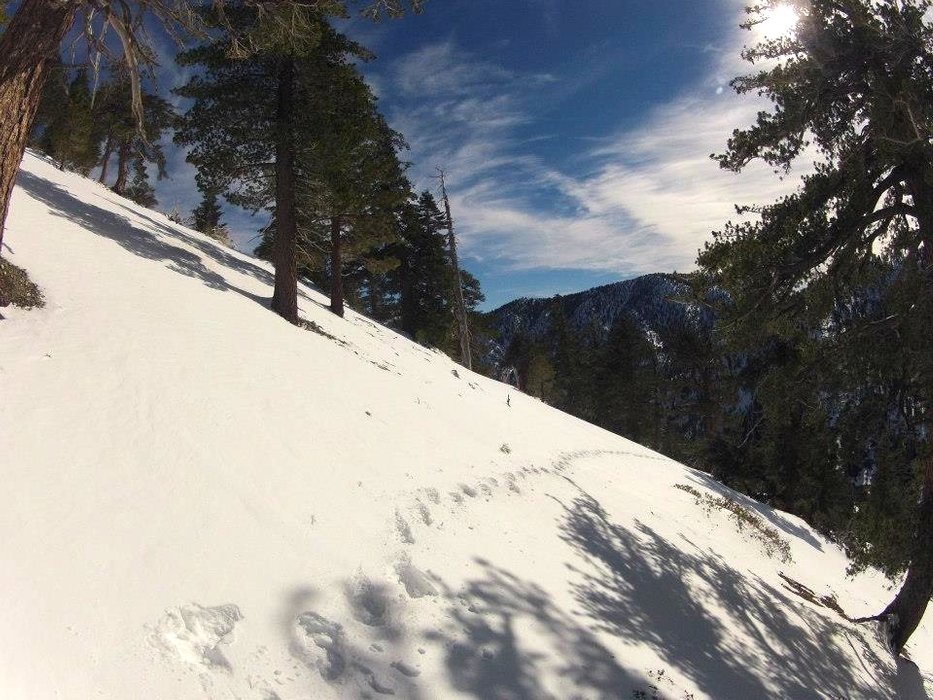 Climbing Timber Mountain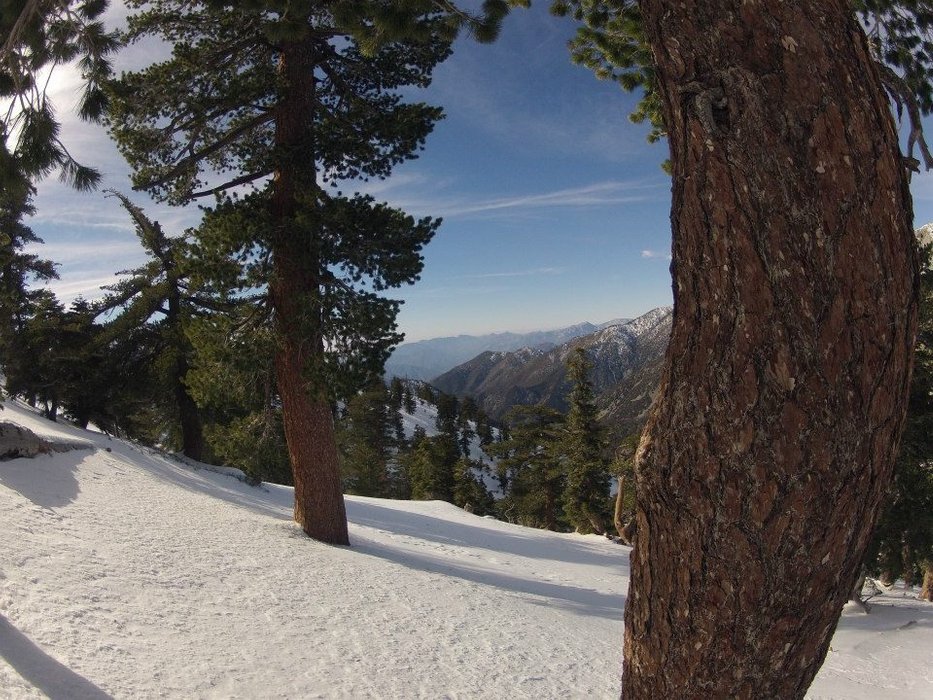 Climbing Timber Mountain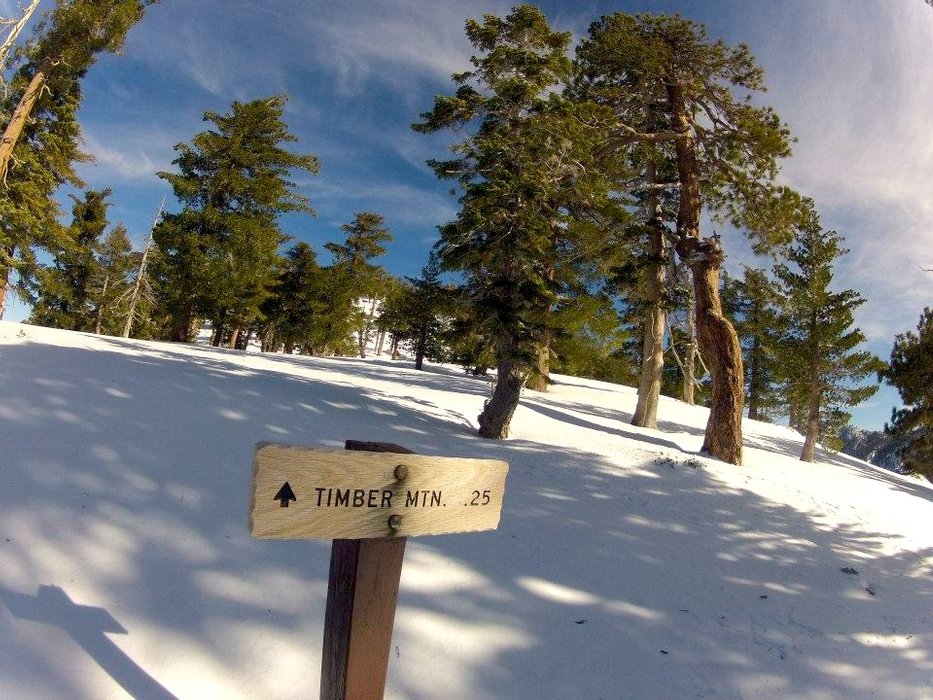 Getting to the top!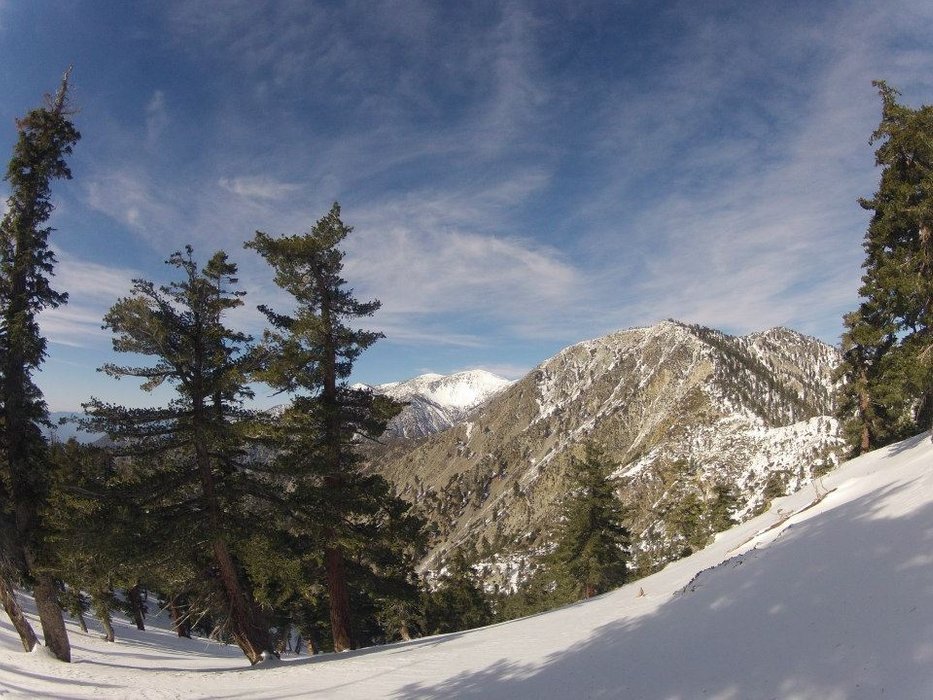 Views of Telegraph peak and Mt. Baldy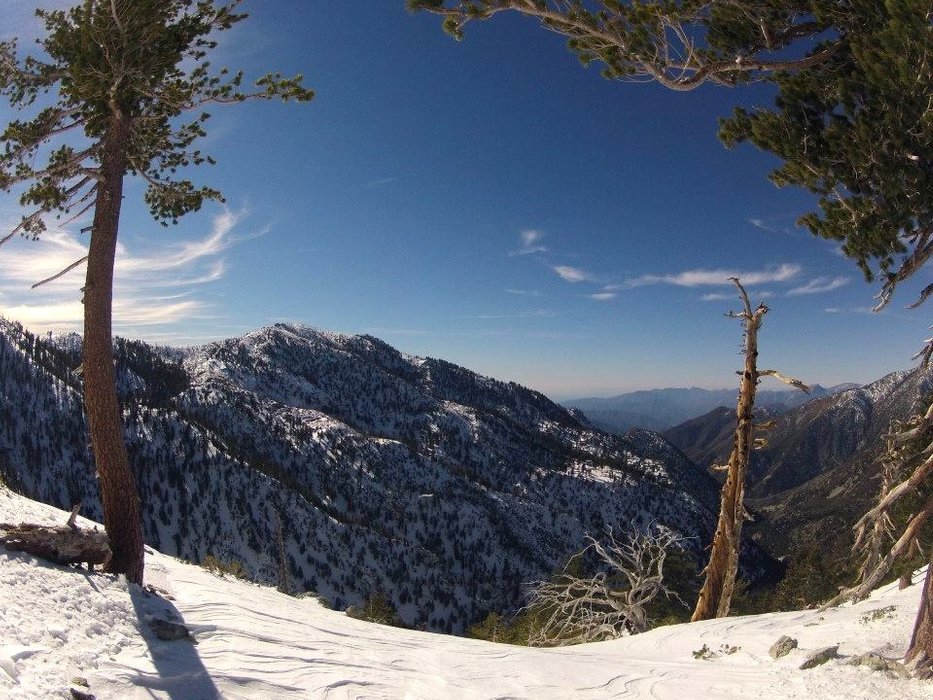 Views of Ontario peak and Ice House Canyon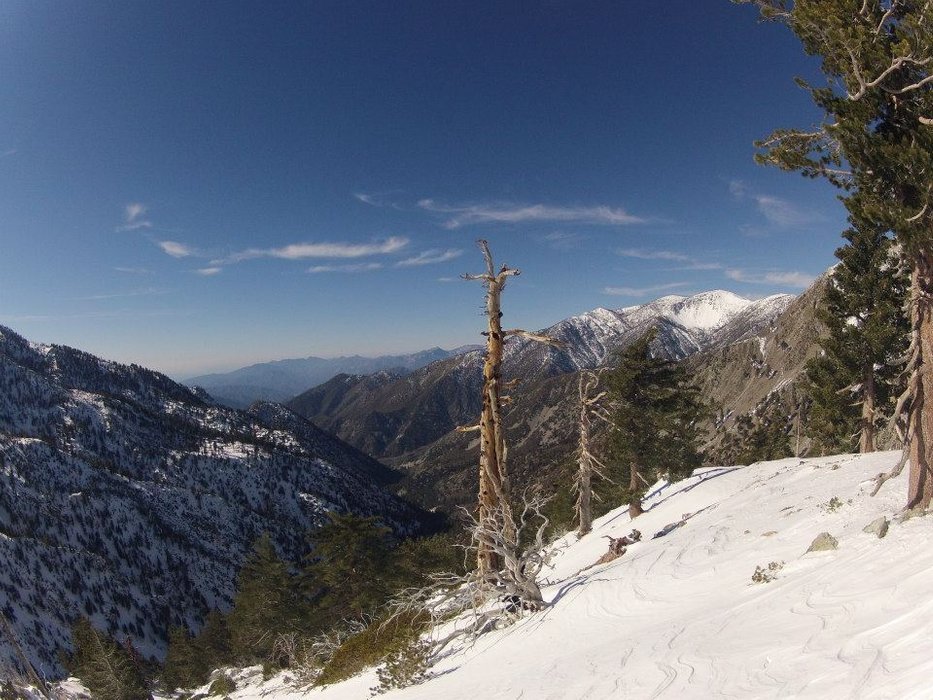 More views from the point
After relaxing in the hammock all afternoon I headed back down to the saddle. From there I decided to take the Chapman trail down. It's a little bit longer but it ends back down in Ice House canyon as well. I got back to the trailhead just after dark. Feeling tired, but fulfilled from a long but amazing day in the San Gabriel mountains!!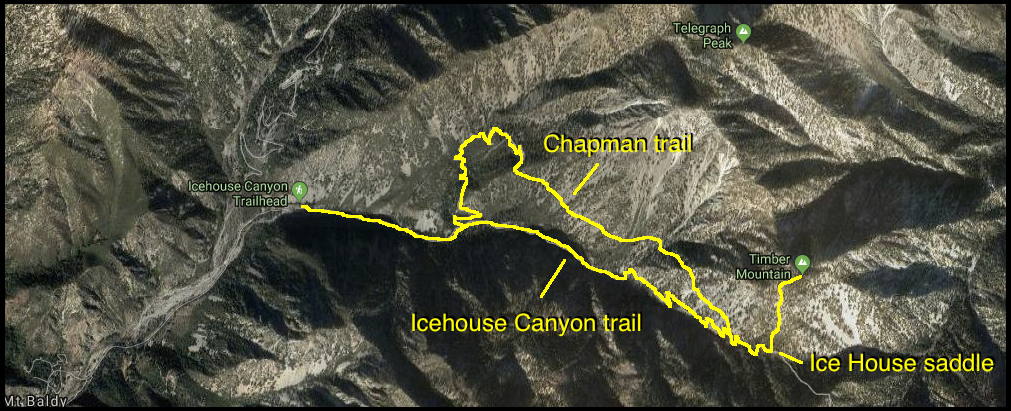 click to view map large
And that's it for this California mountain adventure!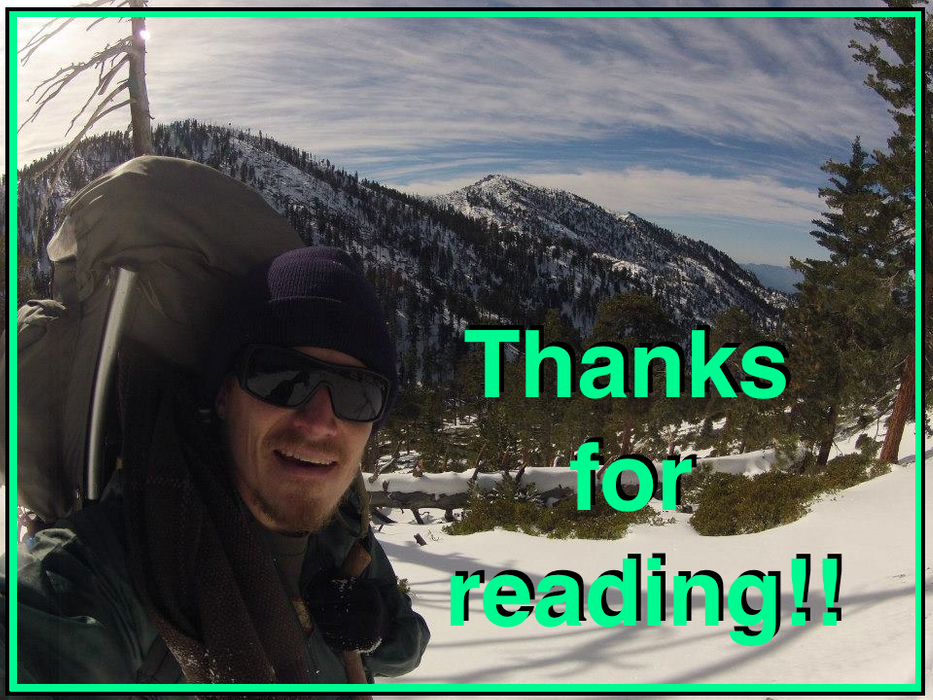 *all photos by @derekrichardson
Steemit World Map

https://www.californiamountainadventure.com
Contact me on Discord

#SoCalSteemit is building and supporting the Steemit community of Southern California. If you are from SoCal and are into creating quality content here on Steemit, we'd love for you to follow us @SoCalSteemit and join our group on Discord




Animation By @zord189