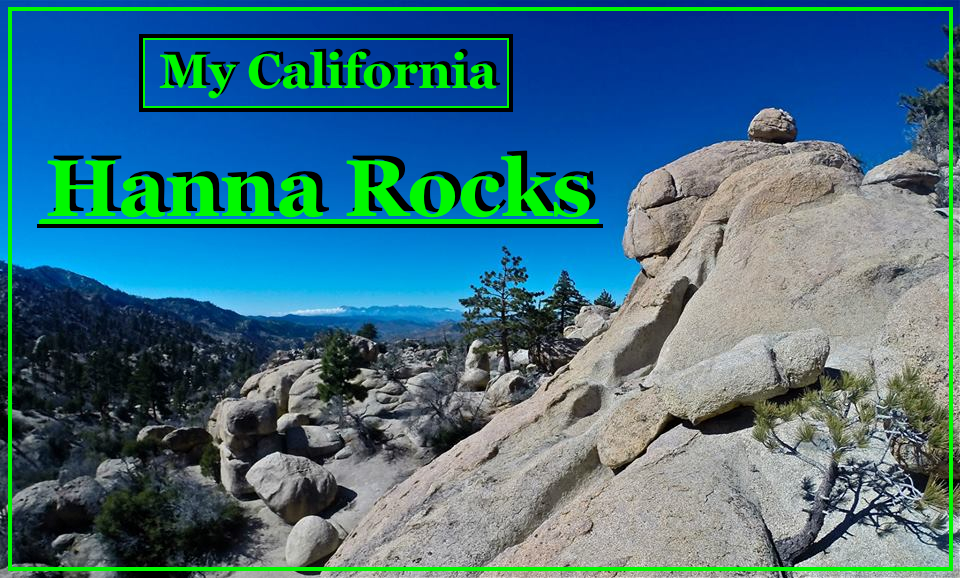 For this weeks Show Us Your California contest by @socalsteemit I take you to a beautiful location in the San Bernardino mountains...
Hanna Rocks!!

Hanna Rocks is a 7,856' tall mountain in the San Bernardino Mountain range, just northwest of Big Bear Lake, that is covered in large granite rock formations!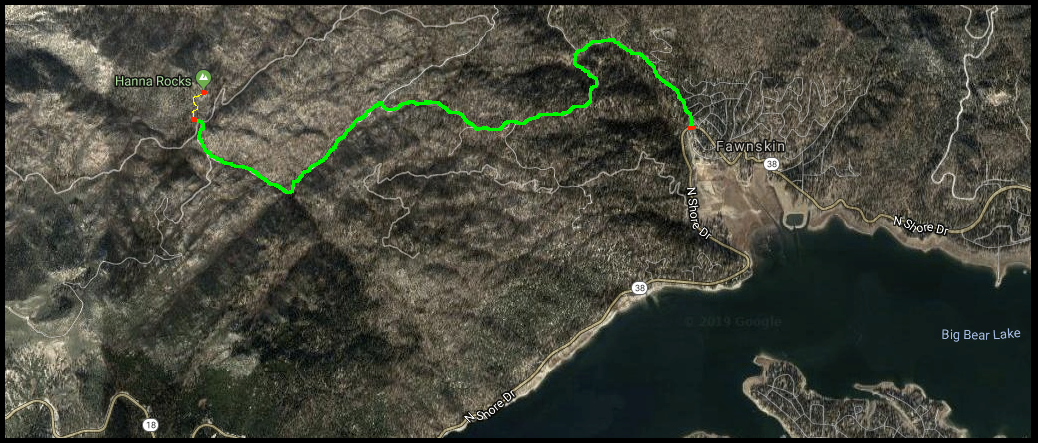 click to view the map large
To get to Hanna rocks drive to the little town of Fawnskin on the north shore of Big Bear lake. From Fawnskin go north on Rim of the World Drive and follow it until it splits. At the fork go left onto forest route 2N13. Continue straight on 2N13 passed 4 junctions in the road. Just beyond the fourth junction (with forest route 2N68) you will find a turnout where you can park. Hanna Rocks will be directly to the north. From there it's a short, but fun scramble up the rocks to the top.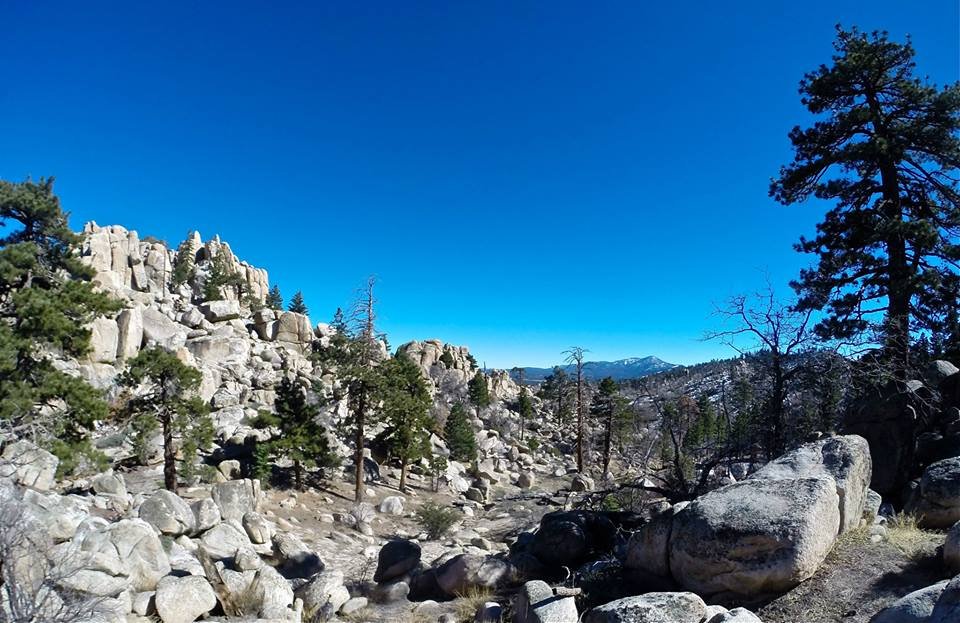 Making my way up Hanna Rocks
There are lot's of opportunities for technical climbing on the rocks, but it's not required to be able to get to the top and enjoy the views. Even though it's not a huge mountain the views from the top are really great! Not only do you have the views of Big Bear lake and San Gorgonio peak to the southeast and the Holcomb creek drainage to the north, but you get huge views to the west overlooking the northwestern San Bernardino mountains and seeing all the way out to the eastern end of the San Gabriel mountains!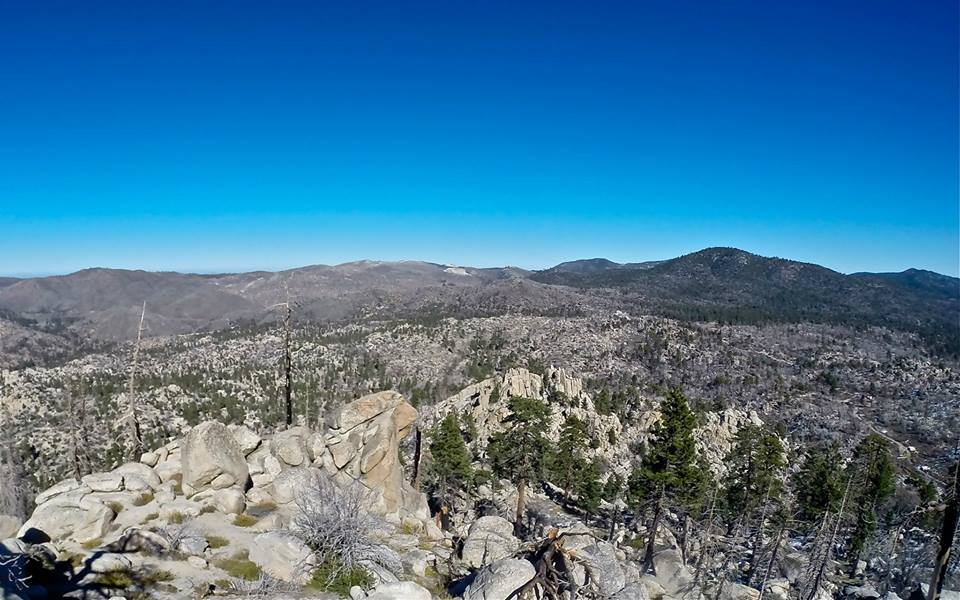 View looking northeast from the top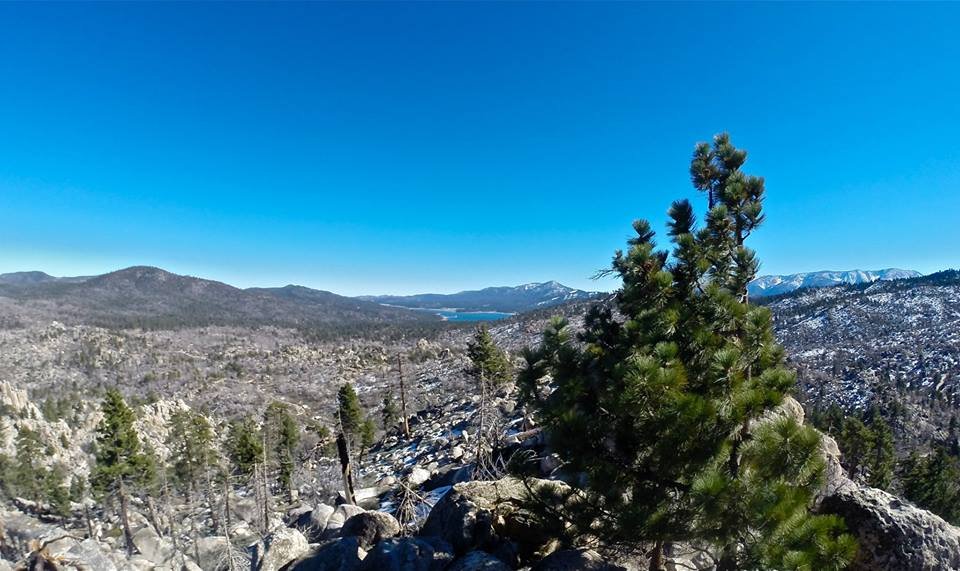 View looking southeast over Big Bear lake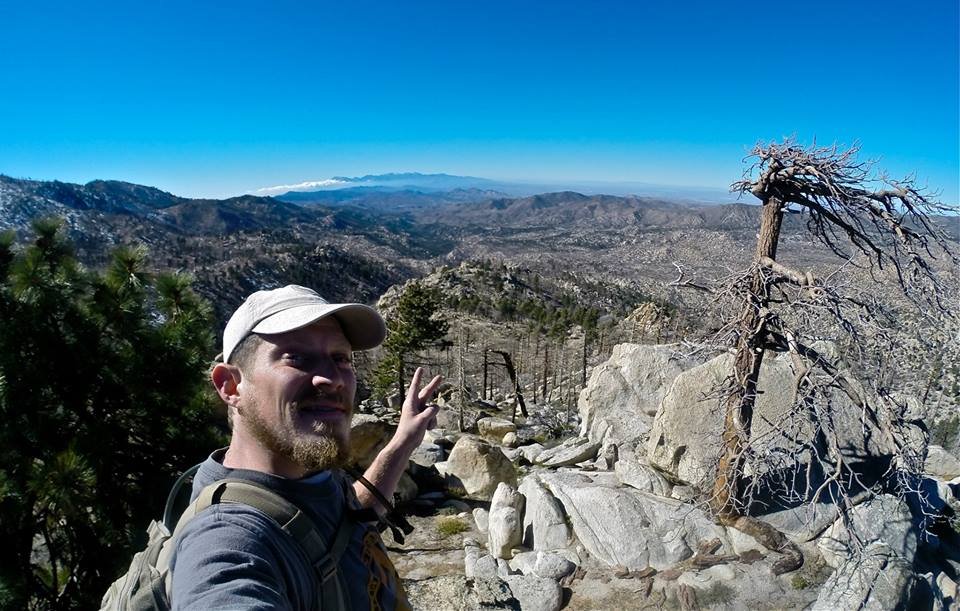 Selfie with that huge view to the west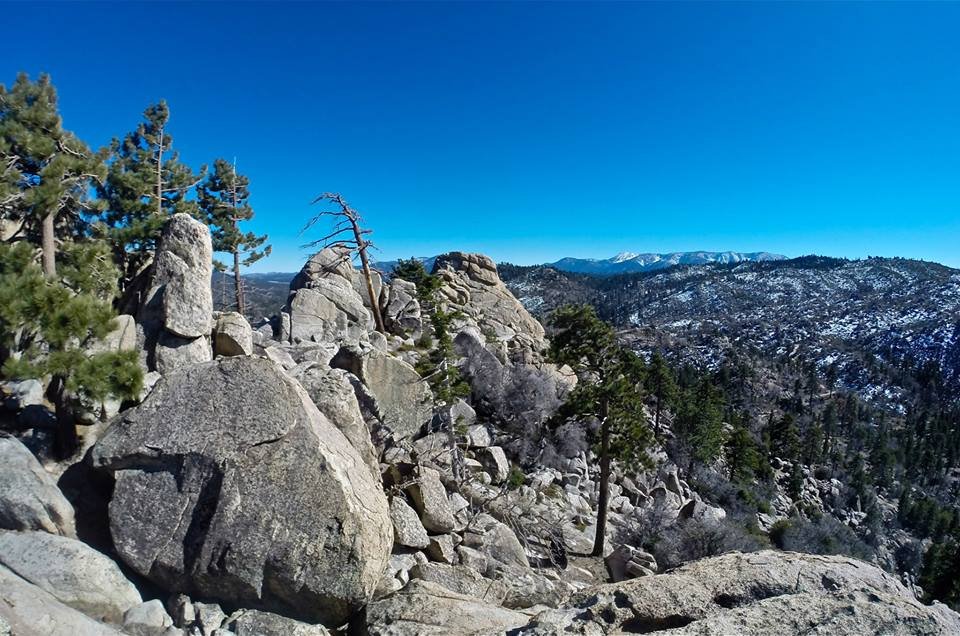 Hanna Rocks with San Gorgonio peak in the distance
I hope you have enjoyed this weeks glimpse into My California!
Until next time...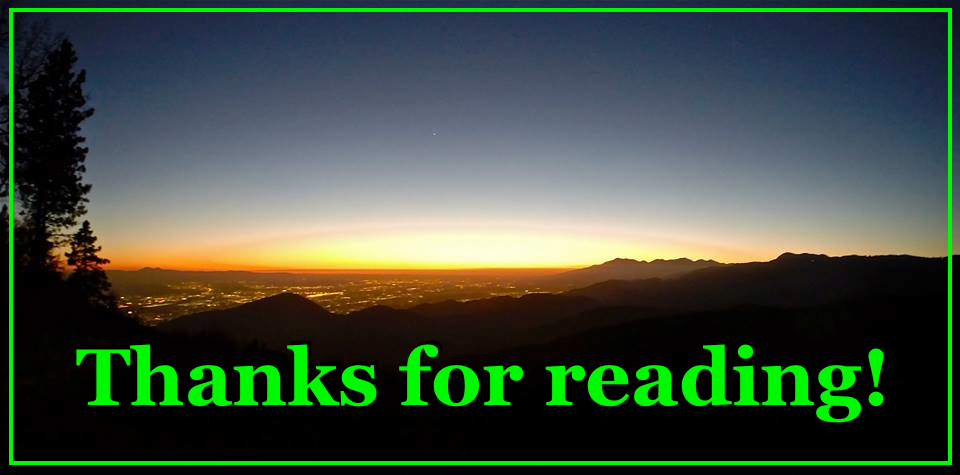 all photos by @derekrichardson
Steemit World Map

https://www.californiamountainadventure.com
Contact me on Discord


#SoCalSteemit is building and supporting the Steemit community of Southern California. If you are from SoCal and are into creating quality content here on Steemit, we'd love for you to follow us @SoCalSteemit and join our group on Discord




Animation By @zord189