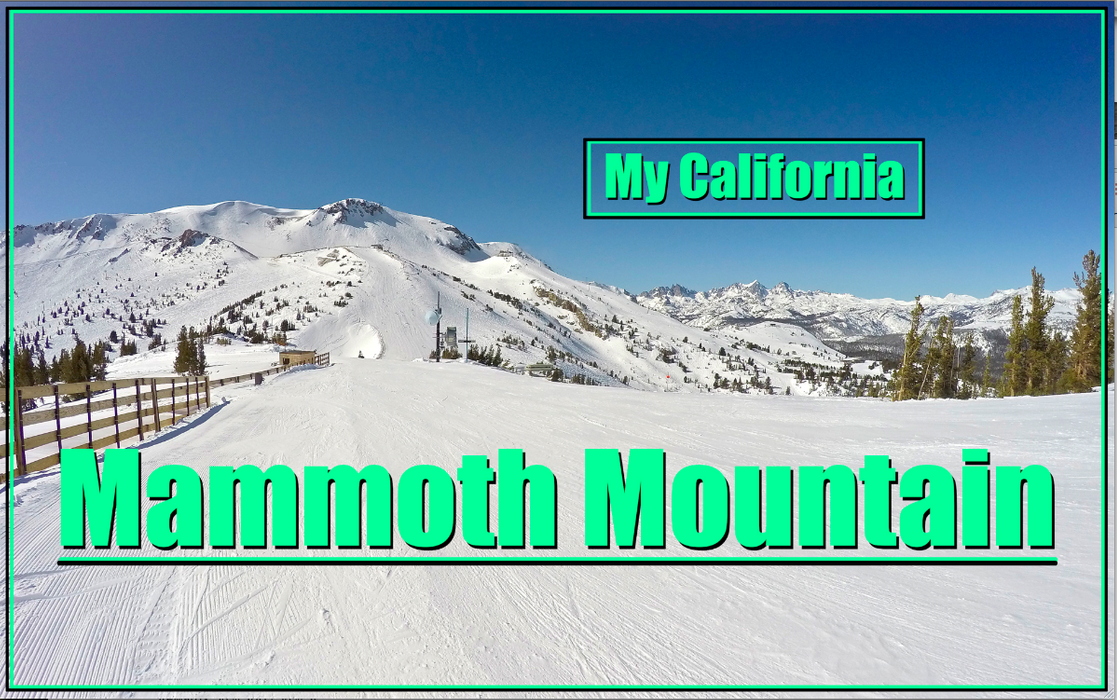 For this weeks Show Us Your California contest by @socalsteemit I take you to another beautiful ski resort here in California...
Mammoth Mountain!!

So far I've showed you Snow Valley, Snow Summit, and Bear Mountain. All three of which are in the San Bernardino mountain range. Today we'll be heading north up route 395 to the eastern Sierra Nevada mountain range.


click on satellite map to view larger
Mammoth Mountain was founded by Dave McCoy in 1953 and is the highest ski resort in California with a summit height of 11,059 ft (3,371 m)! The resort is quite large and features 28 chair lifts, 3,500 acres of skiable terrain, and a variety of runs for all skill levels. The huge amount of snowfall Mammoth receives each year gives it one of the longest ski seasons in North America. Combine all that with the epic scenery of the High Sierra and it's easy to see why Mammoth Mountain is such a popular winter destination!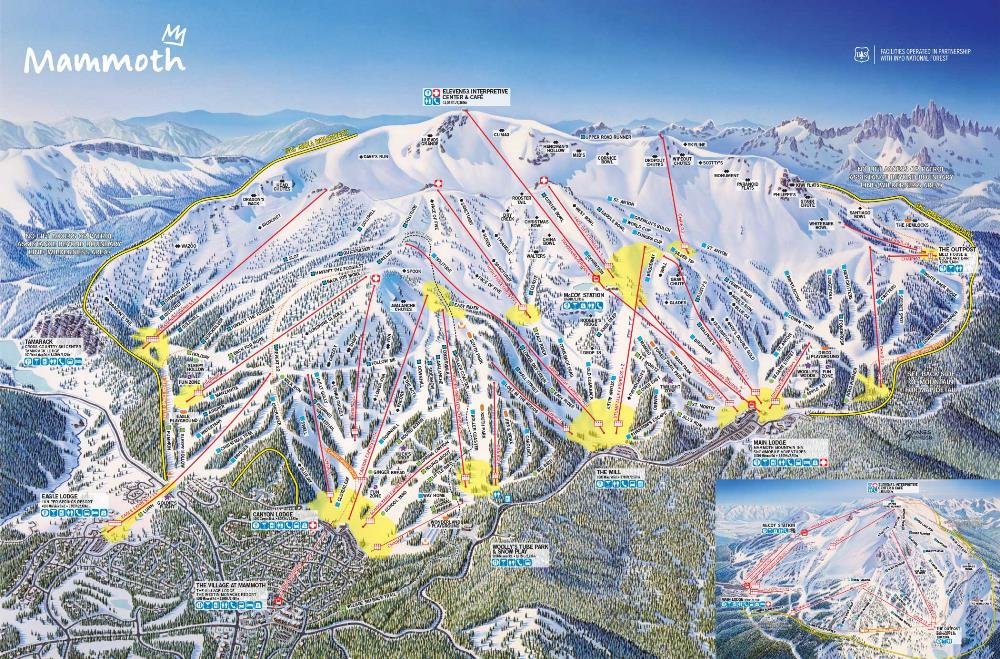 click on trail map to view larger
My mom, my uncle, and I try to ski at Mammoth Mountain every winter. They always get a season pass, and now I've started getting one too. And my mom has a friend with a condo there in Mammoth Lakes that we are lucky to be able to book for a really reasonable price. Which is very nice. So far this winter I've got four days of snowboarding in up there. I'd like to get a few more in, but for financial reasons it's looking pretty unlikely for me right now. But who knows. Either way I can't complain. The days I've gotten in so far have been epic!!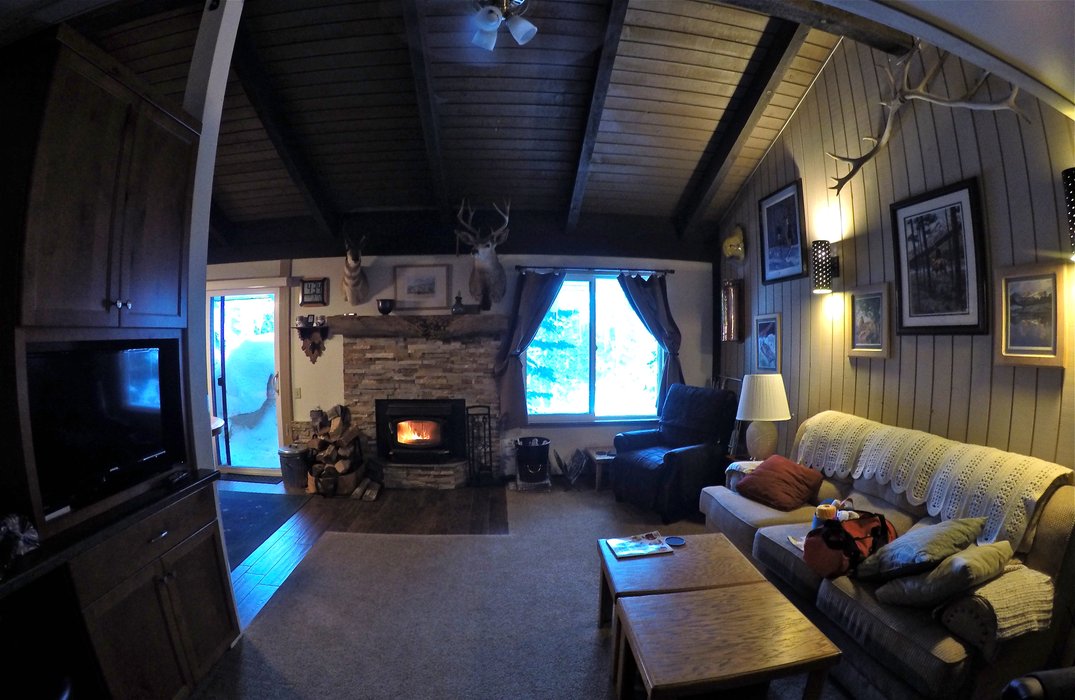 Staying warm in the condo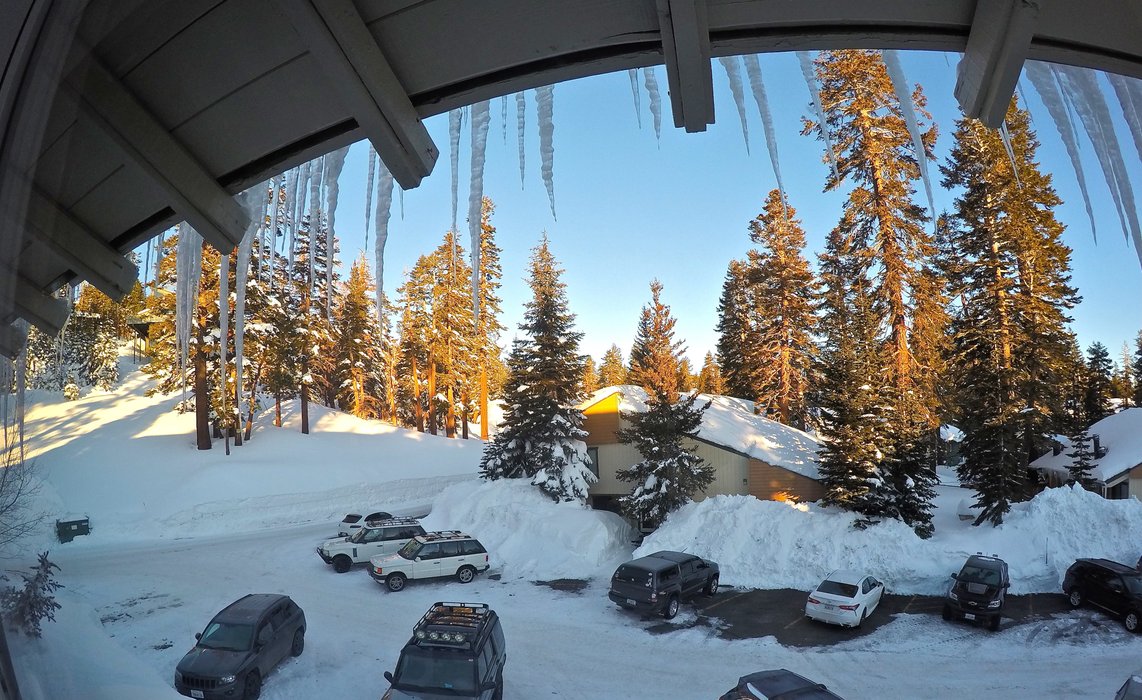 Morning views from the condo
Our condo is closest to the Canyon Lodge and we have a locker there to store stuff in so that's where we always start and end our days. Where we ski can change depending on the weather and the snow conditions, but usually we start out on chair 8. Then after a few warm up runs we'll catch chair 22 and head over to ride chair 9 for awhile. Then over to chair 5. From there more options open up and we might ride chair 1, or chair 3, or maybe take the gondola and go right up to the top! Depending on how long we spend hitting the runs on top we can also drop off the backside of the mountain from there. And if the snow is good back there we'll ride chair 14 for awhile before working our way back to Canyon lodge for some lunch.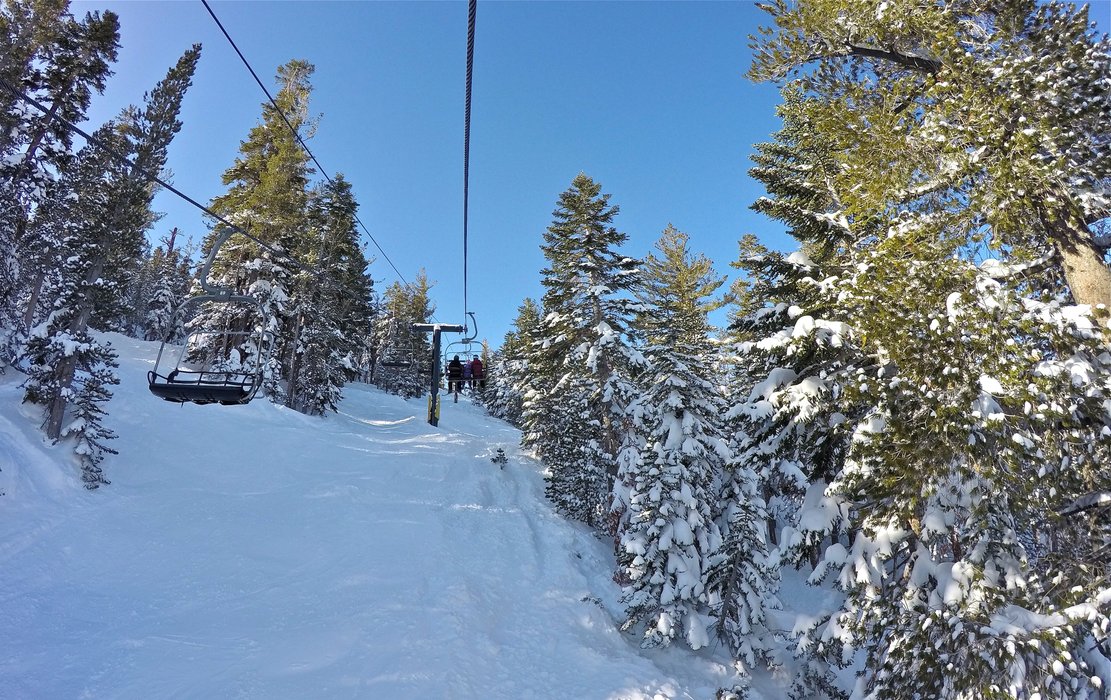 Riding chair 8 in the morning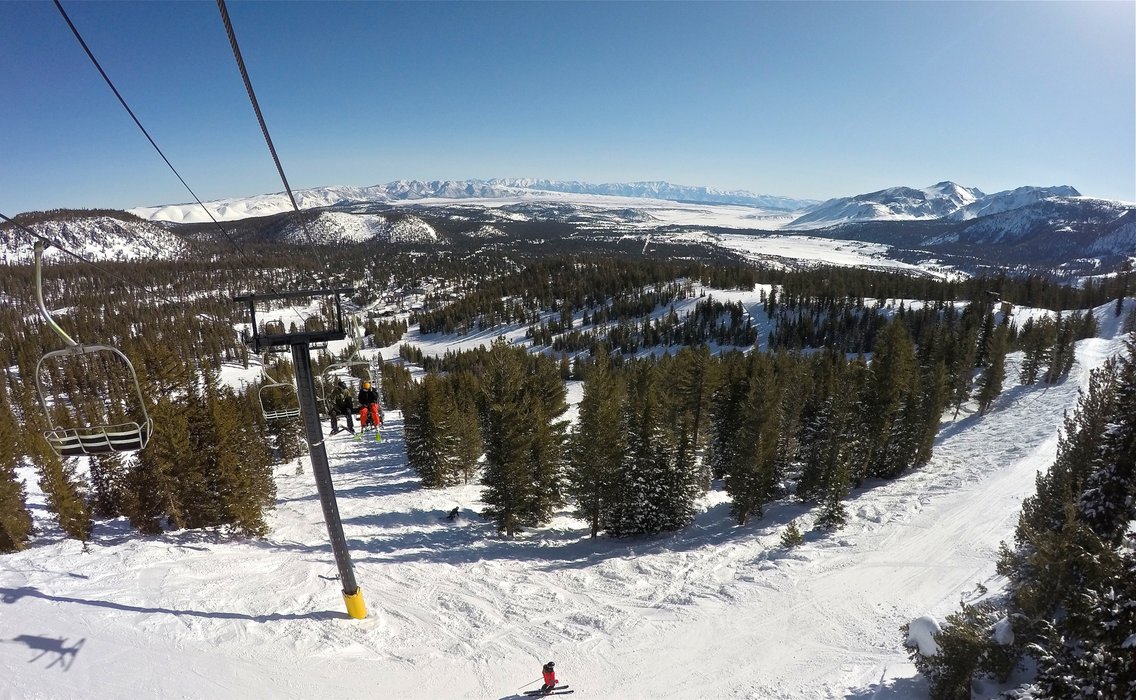 Views from chair 22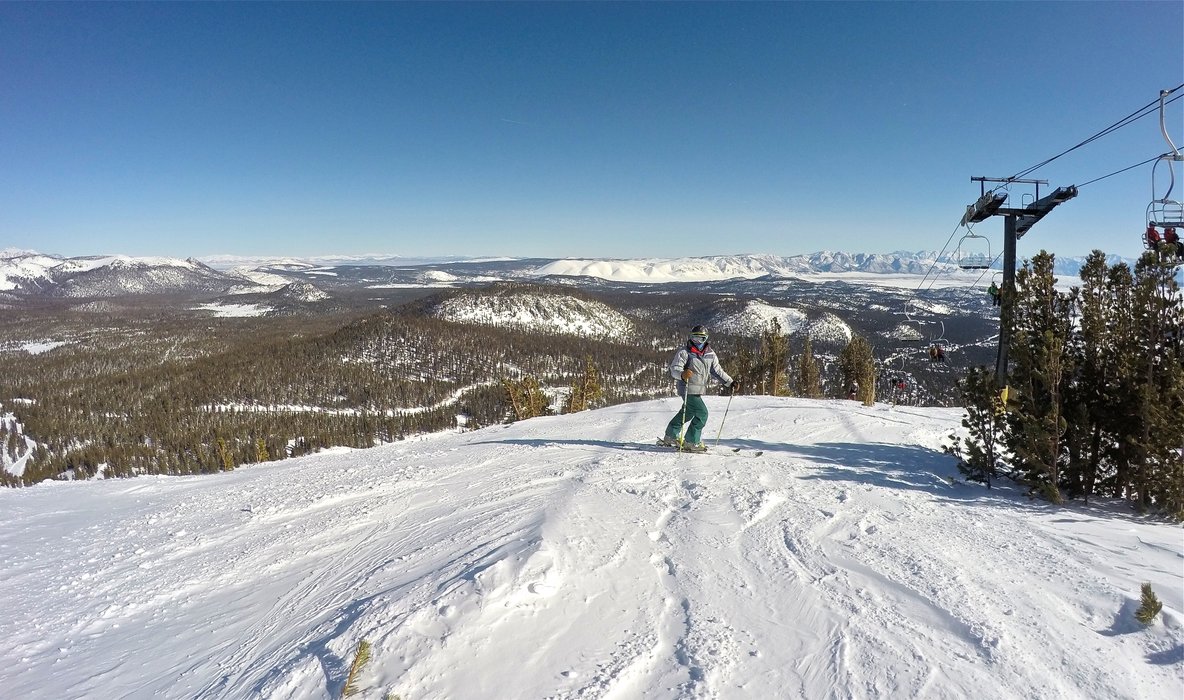 Mom at the top of chair 22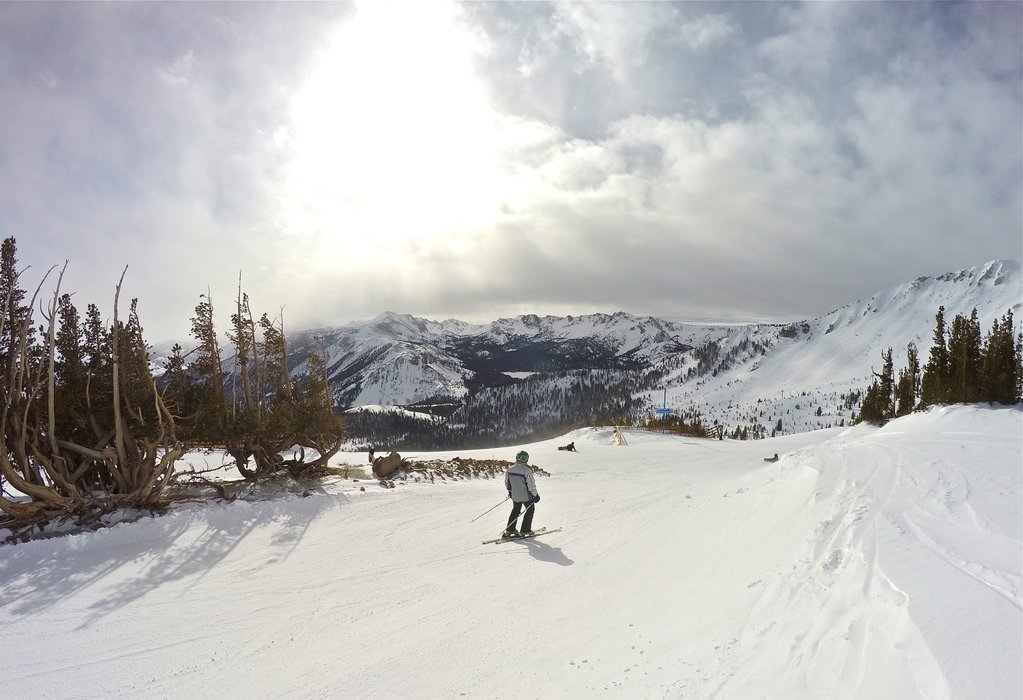 Mom skiing down to chair 9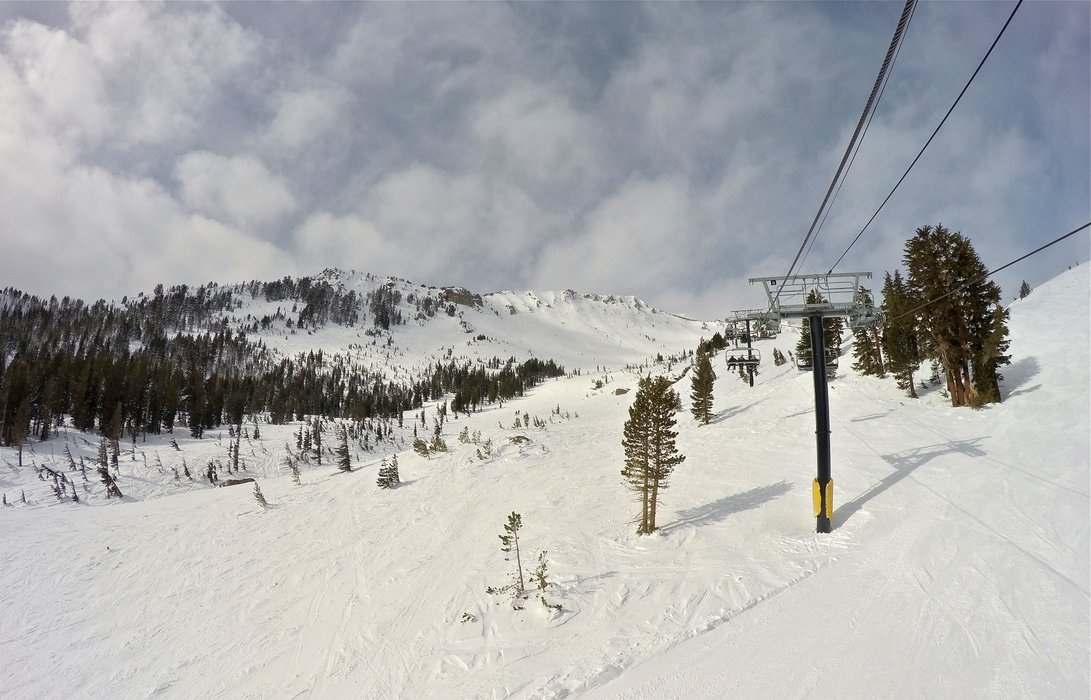 Riding up chair 9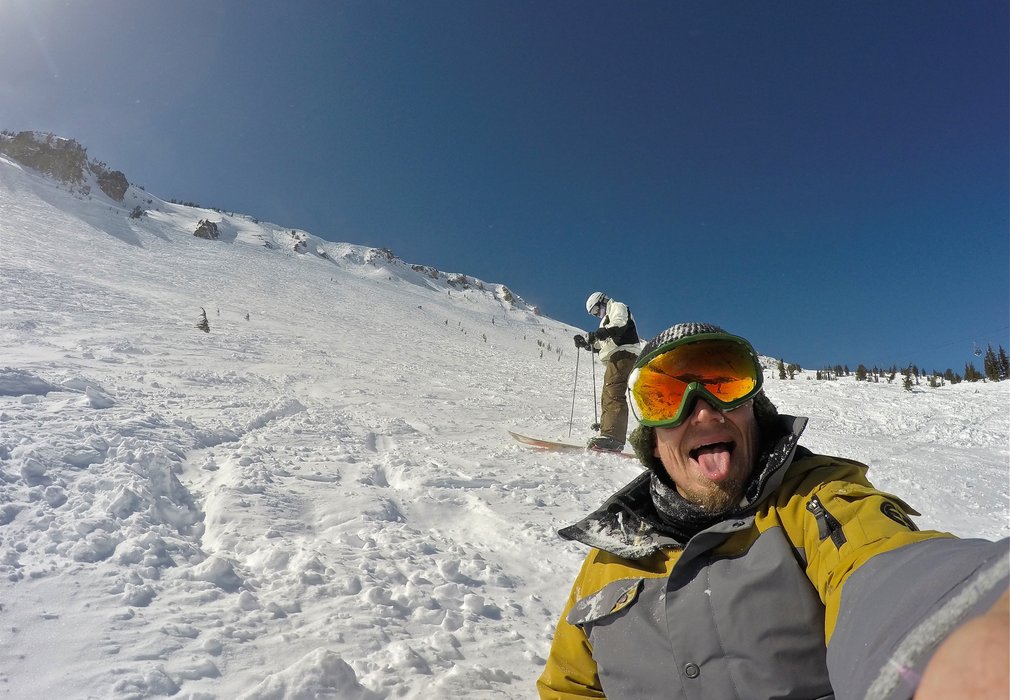 Selfie on 'Ricochet'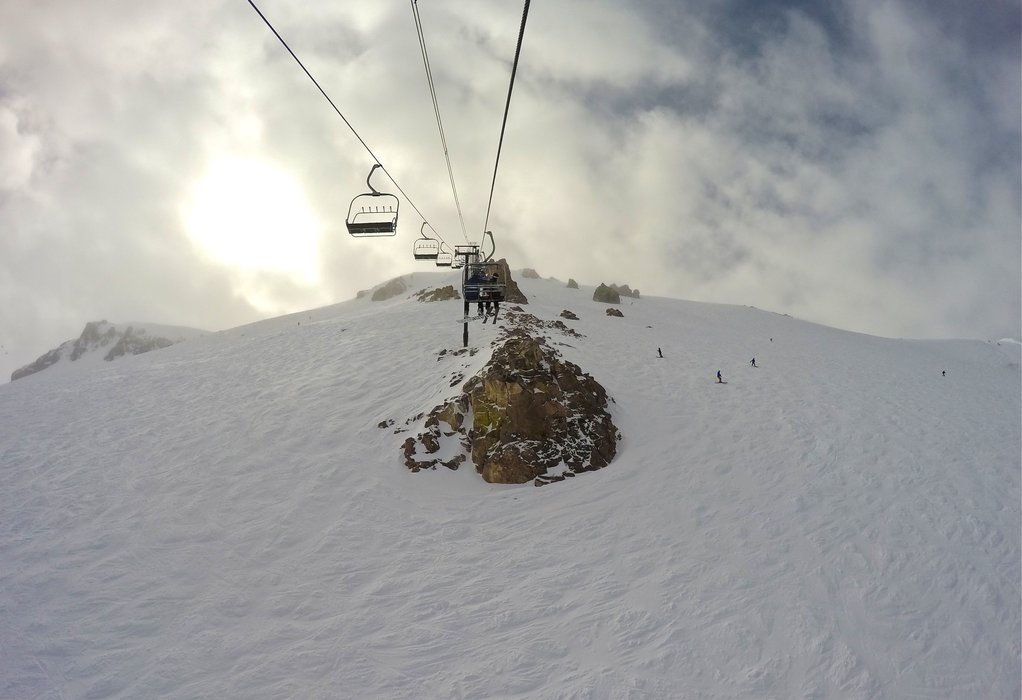 Riding chair 23 to the top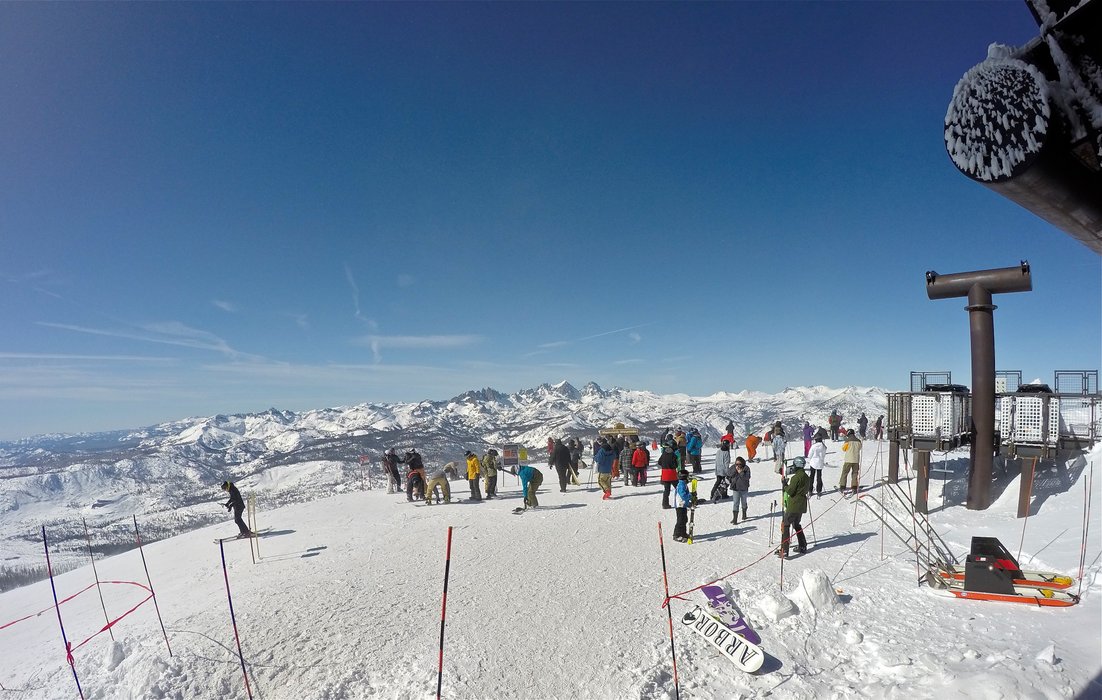 The top of Mammoth Mountain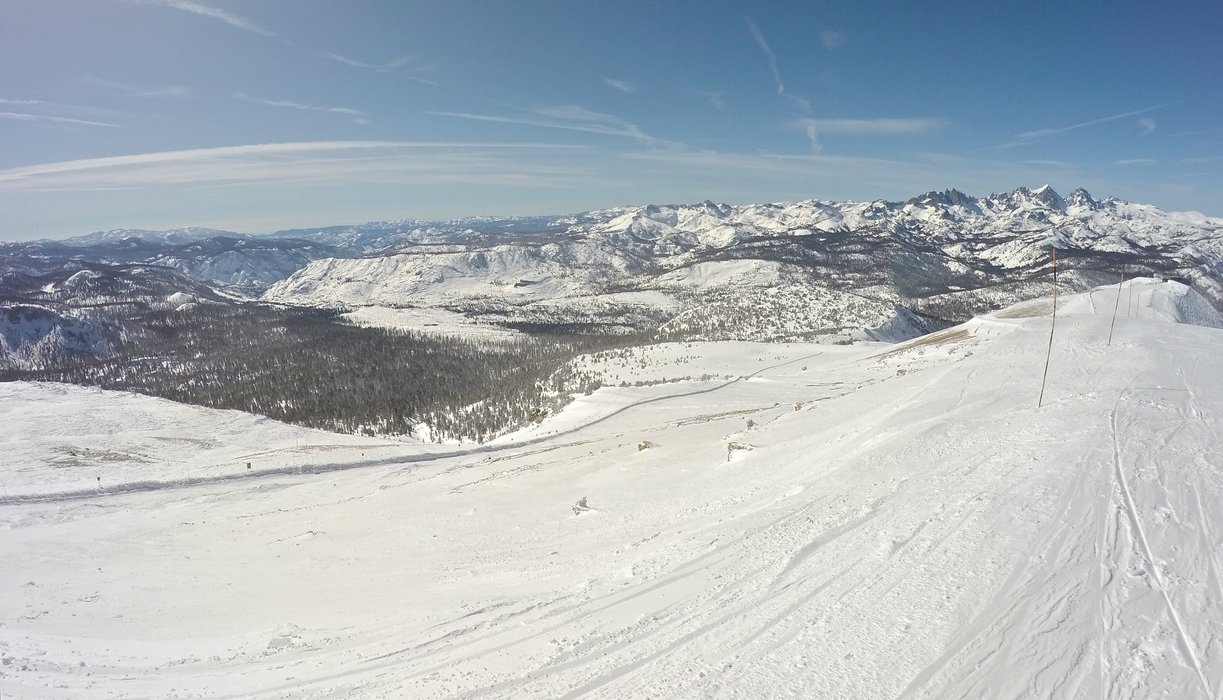 Views off the backside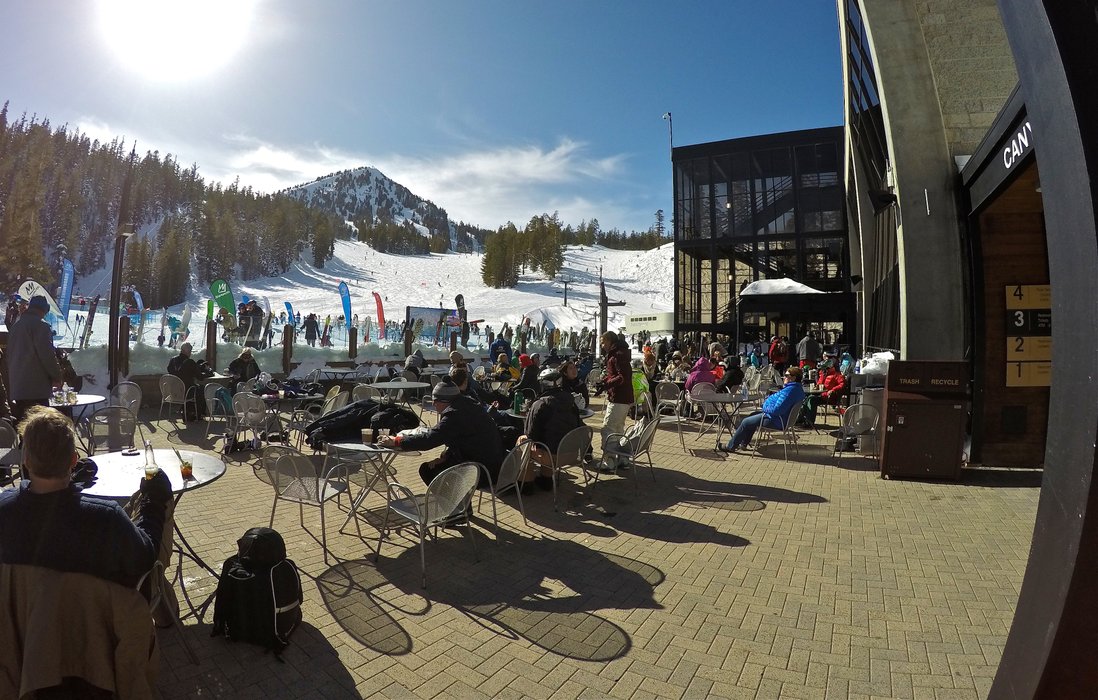 Lunch time at Canyon Lodge
The food there is fairly pricy so we usually bring our own lunch and a few beers and just stash it in our locker until lunch time. We like to ski hard all morning and take a late lunch. So after lunch we're usually more laid back and we just kinda cruise around the mountain for the last couple hours. After a long day of snowboarding your legs can get pretty tired, but I usually like to ski all the way to the end of the day.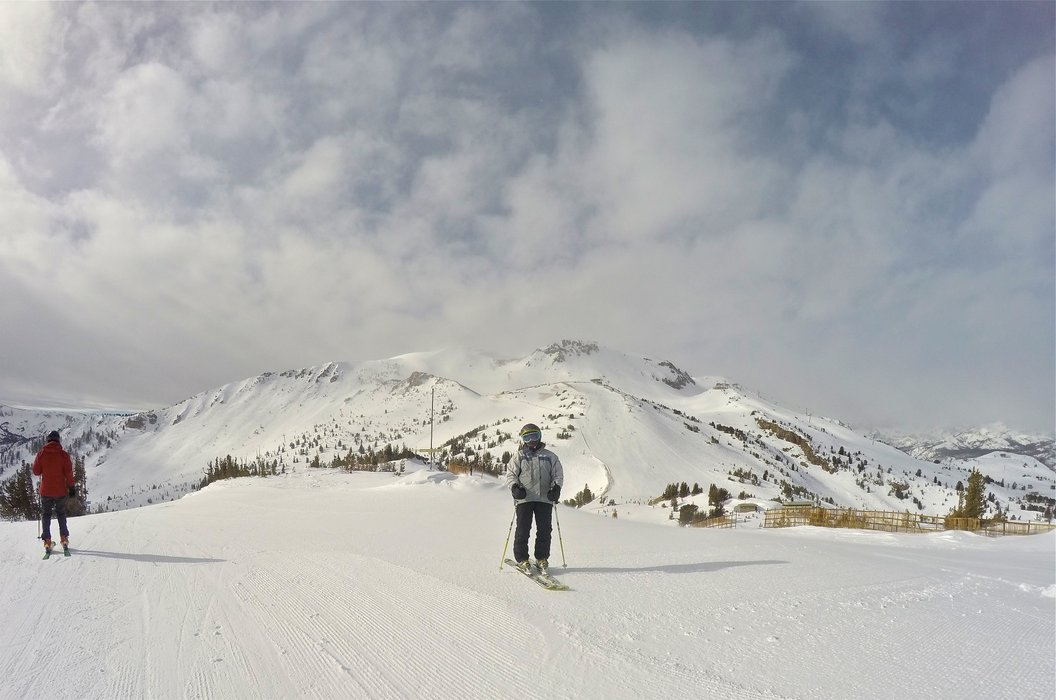 Mom with the top of Mammoth mountain behind her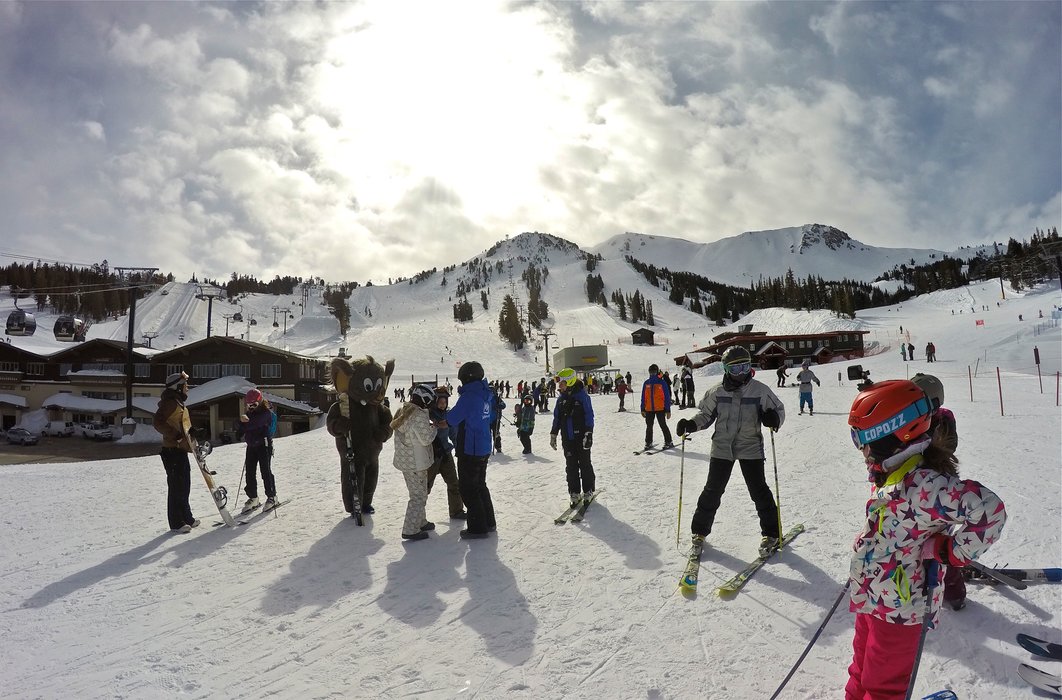 Mom skiing into the bottom at Main Lodge where Woolly, the skiing mascot, is there greeting kids!
Every trip up there is loads of fun and this year has been no exception. Beautiful days and excellent snow. A trip to Mammoth Mountain is always a blast!! But before you grab your skis and race up to the slopes there is one more thing I'd like to impress upon you today. If the weather is bad, and there is any snow and or ice on the road please... PLEASE... drive slow and safe! If you don't have 4wd and snow tires and/or chains just wait until the storm is over and the road is plowed. It's better to be safe then sorry. Be safe, and be prepared, and don't end up upside down like this poor lady did...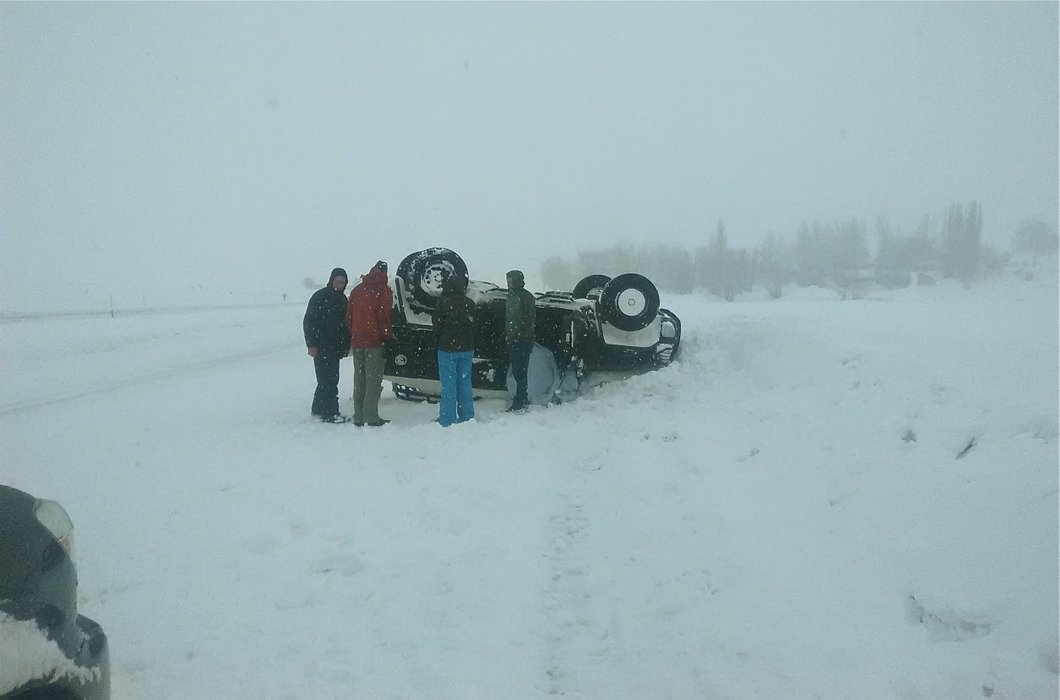 I hope you have enjoyed this weeks glimpse into My California!
Get out there, have fun, drive safe, and until next time...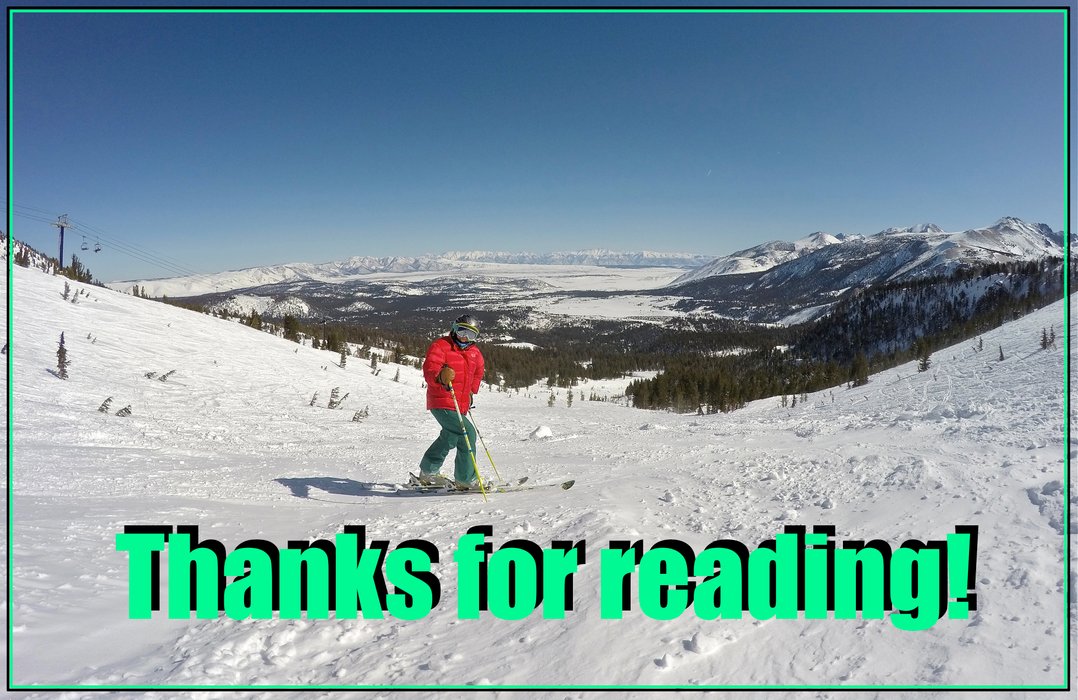 all photos by @derekrichardson
Steemit World Map

https://www.californiamountainadventure.com
Contact me on Discord


#SoCalSteemit is building and supporting the Steemit community of Southern California. If you are from SoCal and are into creating quality content here on Steemit, we'd love for you to follow us @SoCalSteemit and join our group on Discord




Animation By @zord189