Do you like to try this?
While traveling in Asia you see they all around.
I talk about this big bugs, some funny and ugly looking creatures and all this - for Europeans - different looking little animals.
Ok, I don't go to MacDonalds or Burger King but this food creates at least a similar picture to my traveller brain.
Fried Grasshoppers
Ok, not really my style to eat but they really took me into picture mode.
As you see,the fried grasshoppers
come as well with some green stuff,
so it must be healthy!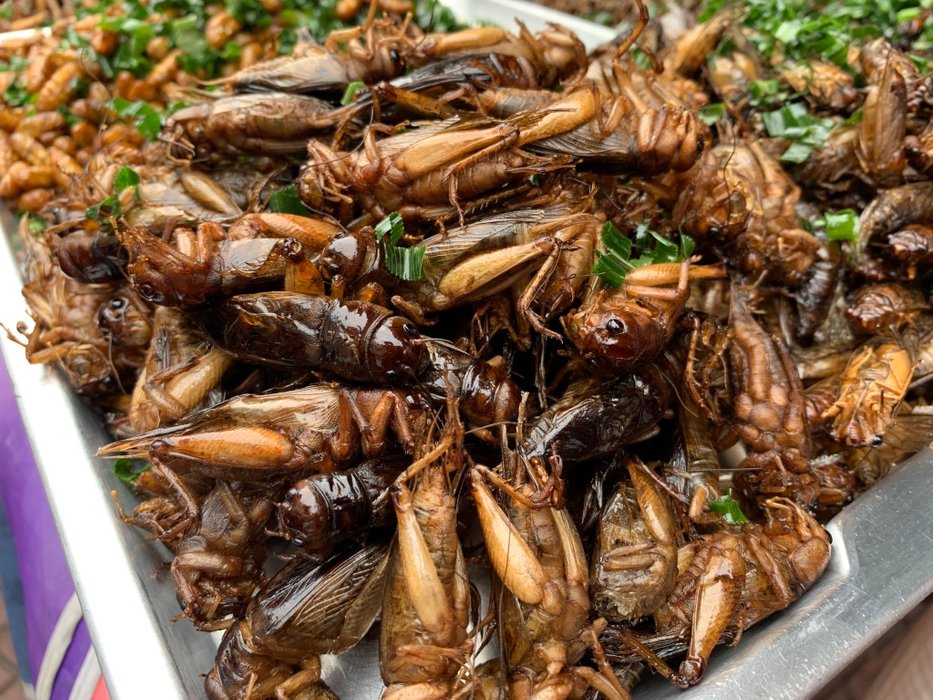 ---
Nice on picture but not my lunch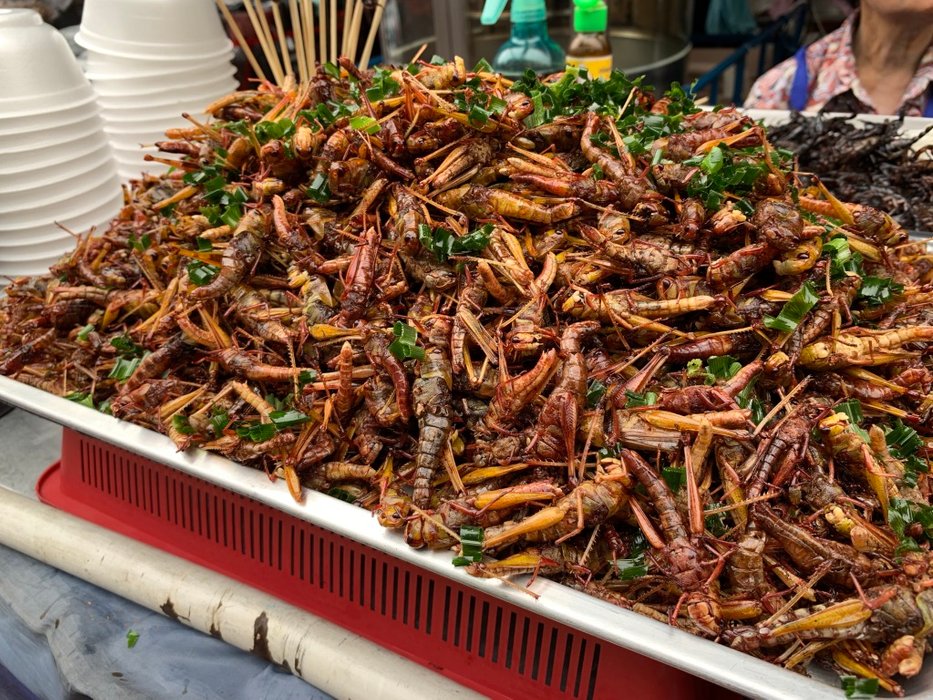 ---
Do you see the other delicious creatures?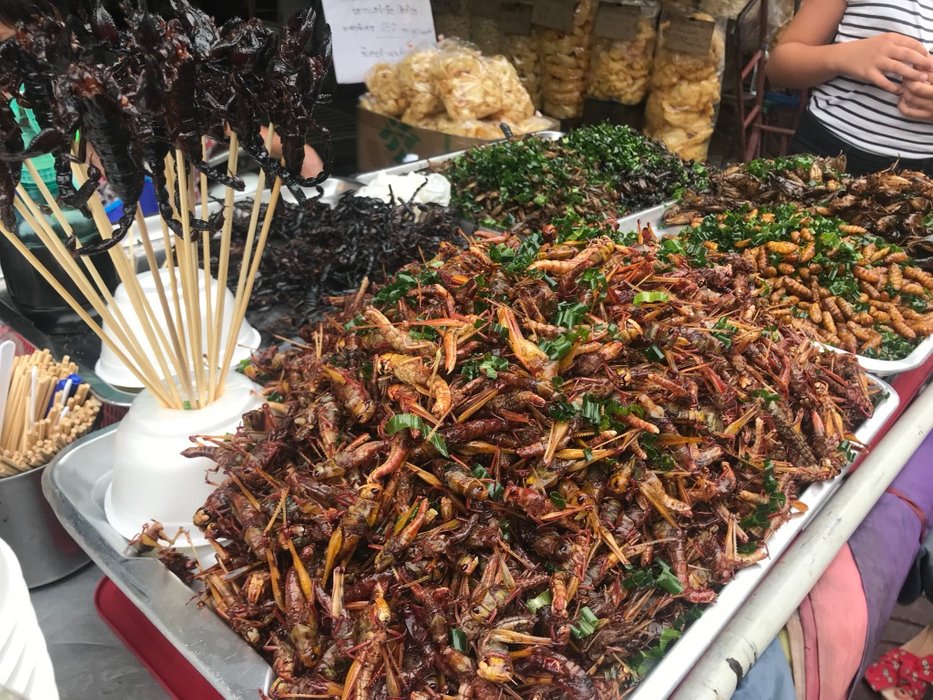 Some fried maggots
Yuck - as well not really my style but as you see on that nice green decoration. Seem to be damn healthy stuff.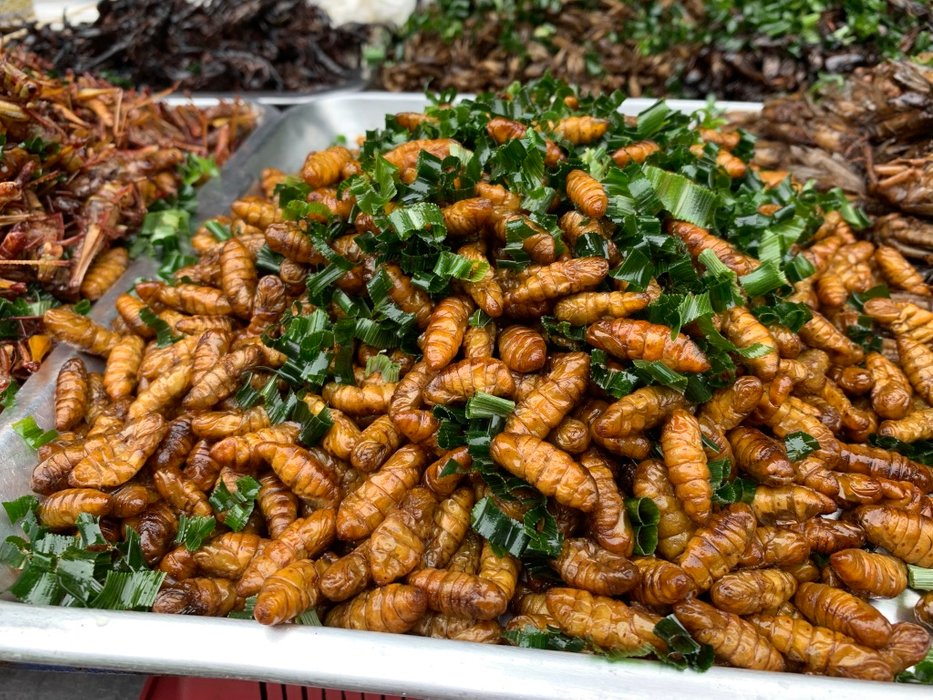 Eating Insects in Bangkok and Where to Find Them  
Have a look to this post from [Bangkok dot com](http://www.bangkok.com/magazine/eating-insects.htm) to find some more places
Eating some different kind of fried insects appears on the priority list of many travelers. 

Yes, you should try this at least once to take a photo of you and that kind of food to show your friends and family at home
---
 Going to China Town for food
On many normal travels, we mainly go into china town to buy some stuff to take home or to look at nice temples. But this time we went to the

The old market area
This is really worth a short trip and maybe a 2 or 3 hour walk into all that narrow streets. Here you get a lot different smells and you see the people buying "funny" things while rushing through all that places.
The horn of a scooter will keep you awake, as they drive all over this place to carry some stuff around.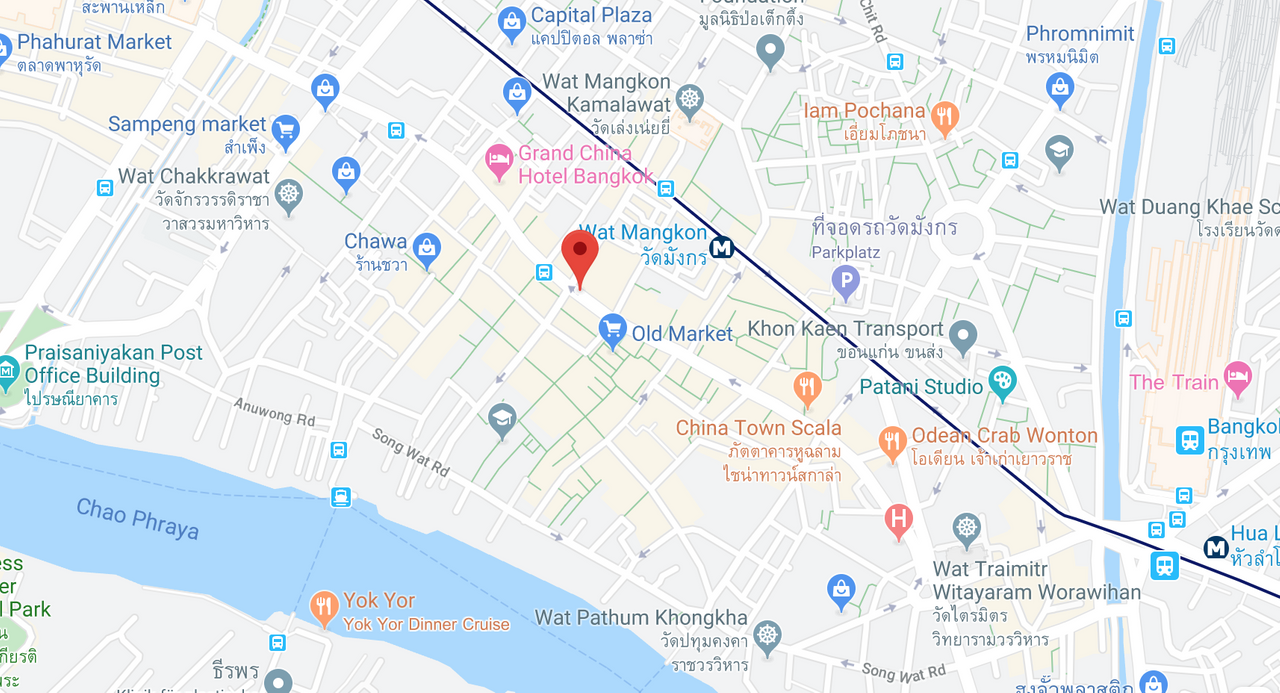 ---
Walking the streets of the market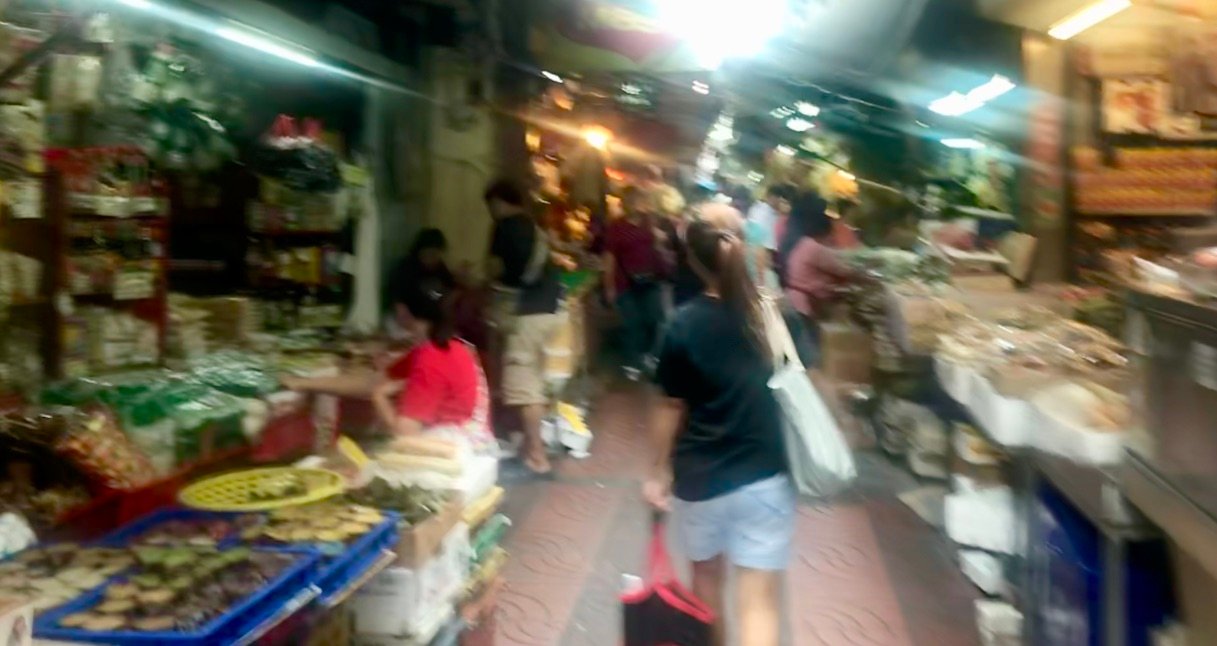 ---
Yummy fried scorpions or so....
The typical offerings includes grasshoppers, bamboo worms, silk larvae, crickets, weevils, ant queens and scorpions.
---
Somebody has to prepare all the ducks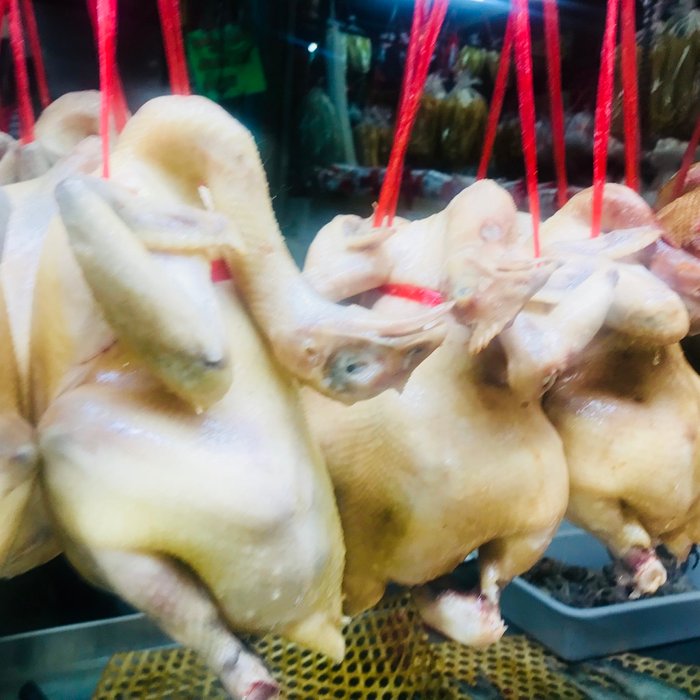 ---
Sign for some more special food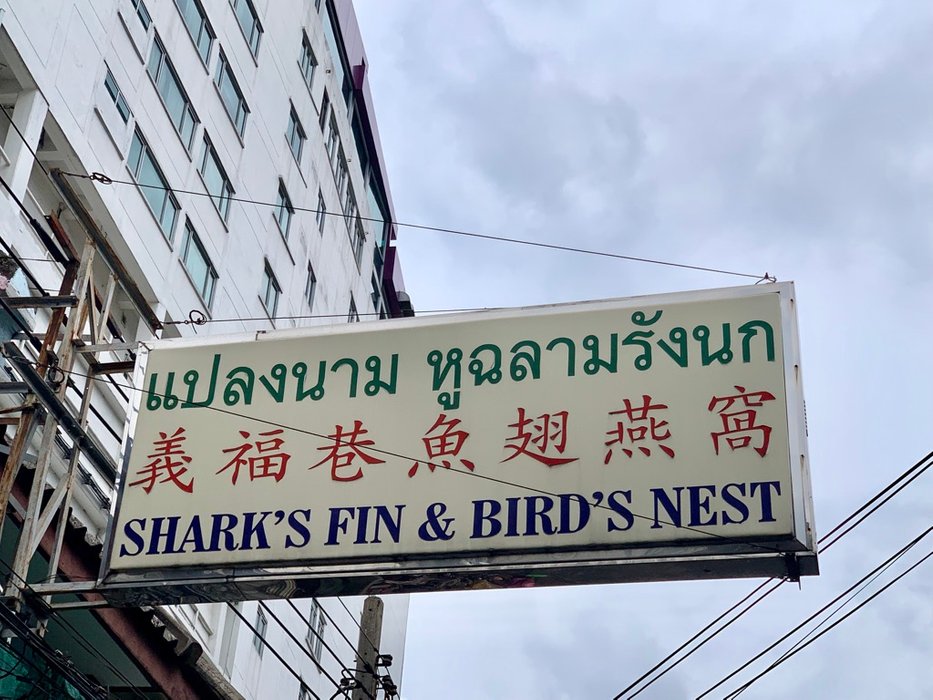 ---
Some days, I'm such a veggie eater
You might know that I love to do BBQ in any styles and any size, but after all this Scorpions, grasshoppers and silk larvae I had something different to eat in my mind.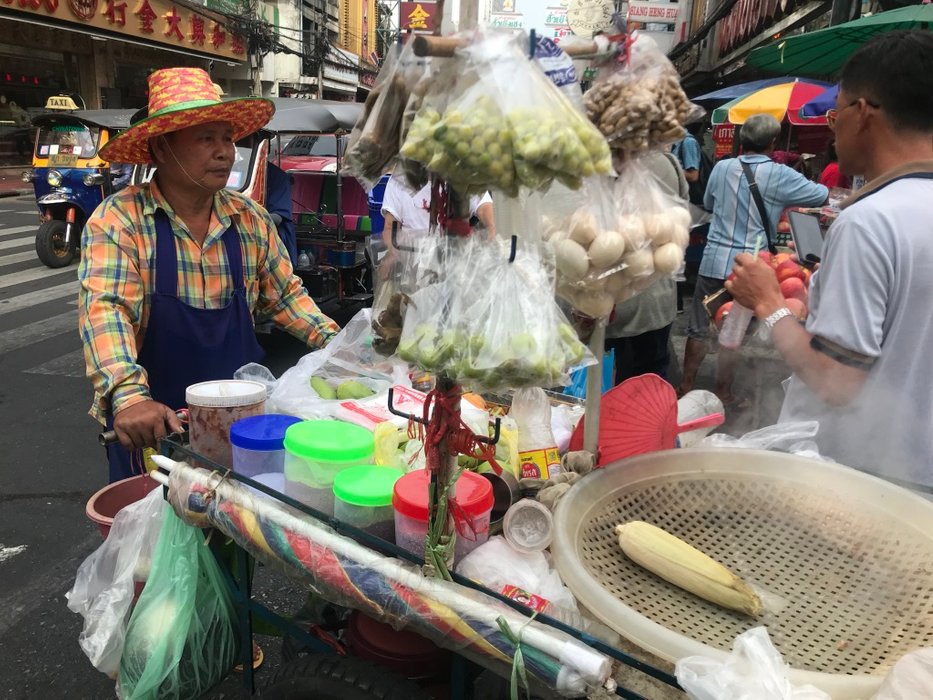 Nice street food with many locals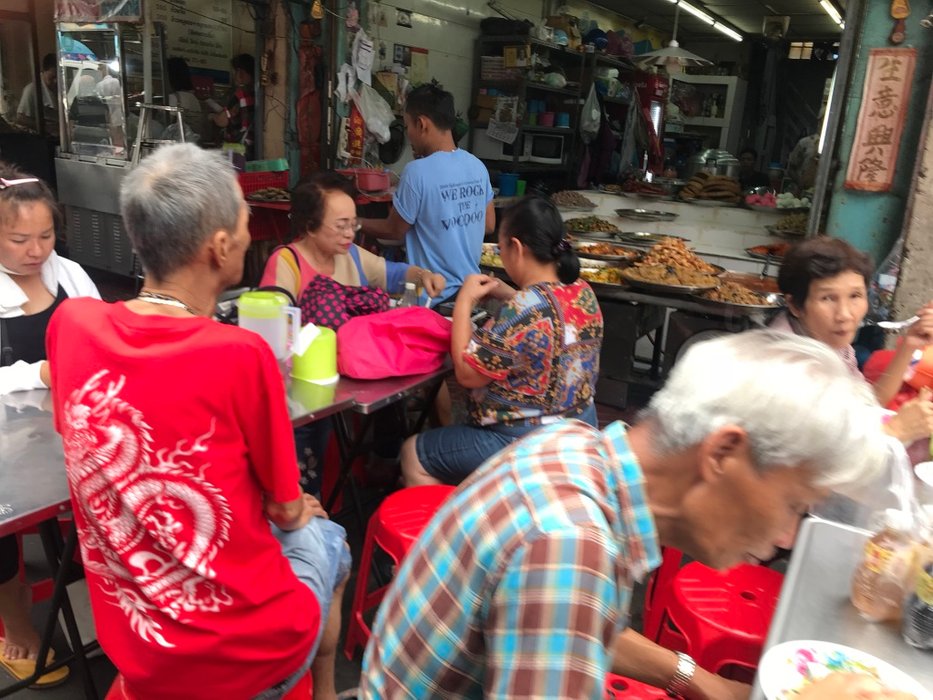 And there is always somewhere a temple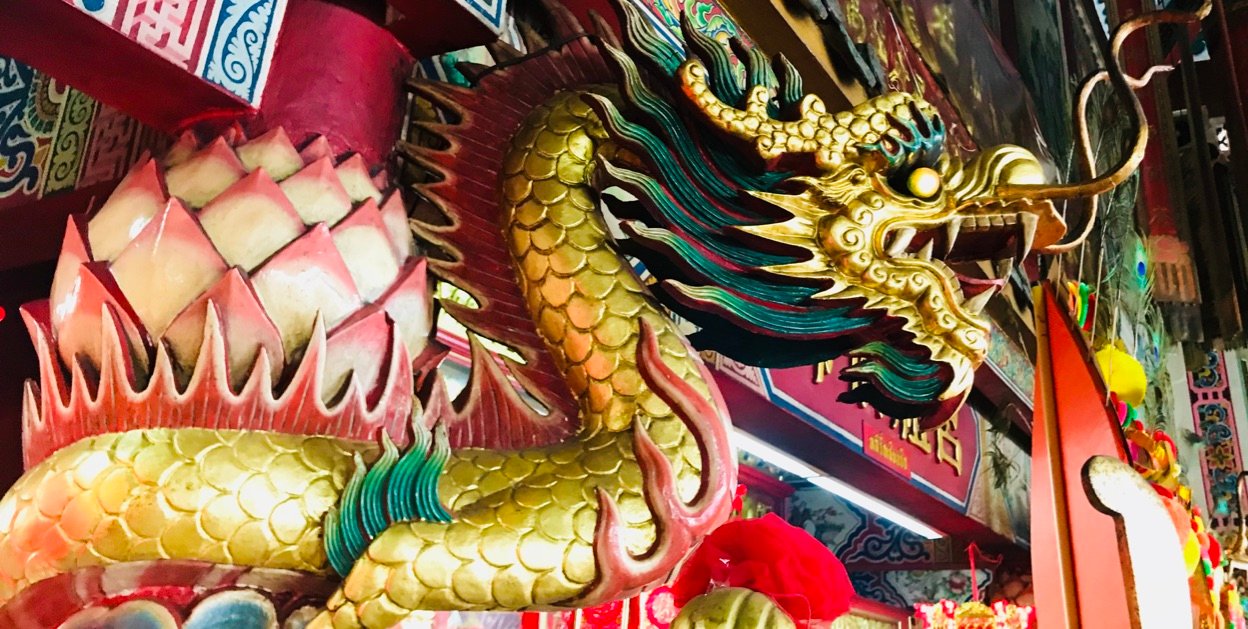 ---
Luckily - I found a spiritual friend
Form all that walking and all the pictures and all that dust in the street - believe me - you get thirsty. Or let's say damn thirsty.
Than I saw this very clear message!And I know what I had to do.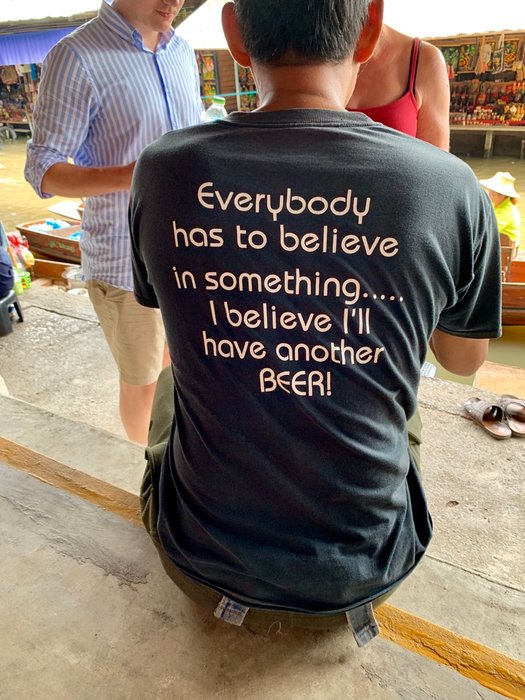 Enjoy a cold beer while chilling for some minutes.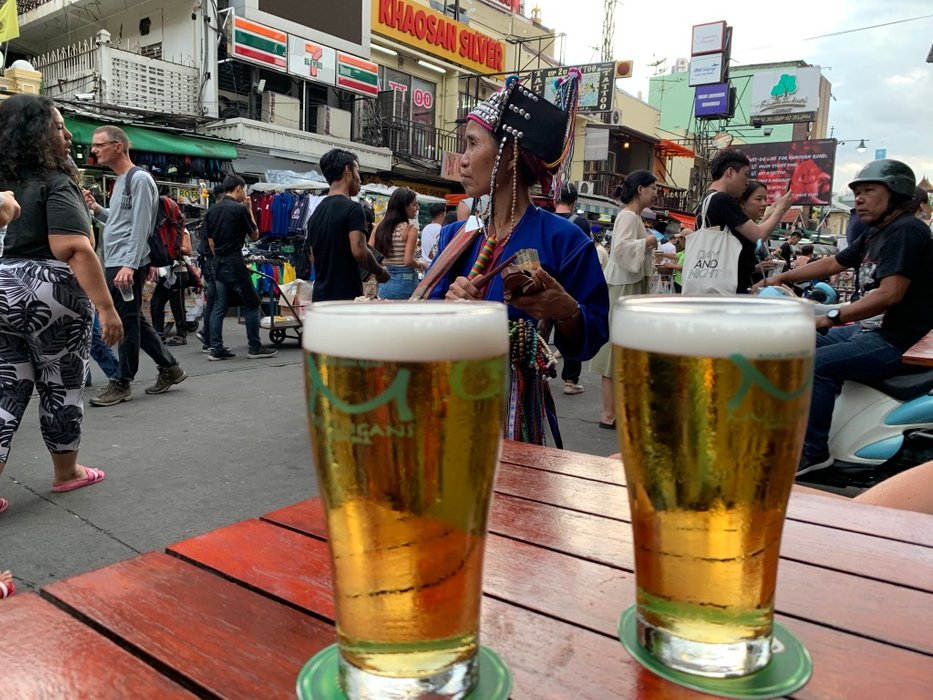 I hope you get the right food when you travel to Bangkok on your next trip. Let me know how the fried insects taste, as I prefer to have a beer and a soup.