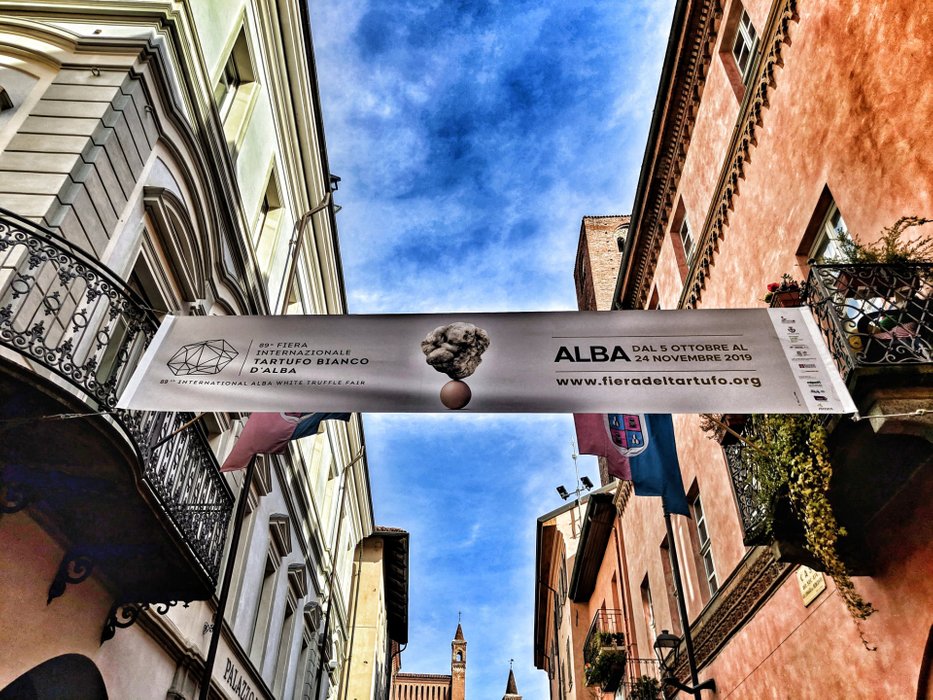 ---
Hey Steemians!
---
The city of Alba is famous all over the world for its prized truffle (Tartufi), every year a festival is held in his streets that lasts more than a month during which the city comes alive giving life to live performances, street artists, vintage car exhibitions, carnival and its streets are naturally exposed stands with the absolute party stars: truffles.
---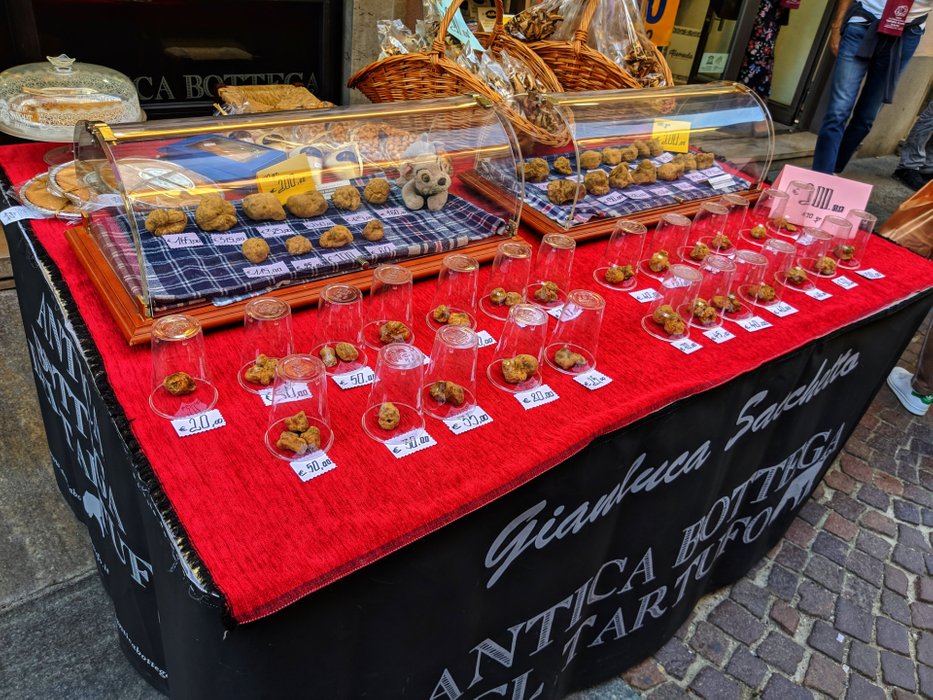 Here you can see some truffles prices
---
The thing that surprised me is that those who are on stands are not from Alba, because they are in a special big stand that I could not visit because I didn't have enough time, I must admit that I am not a huge truffle fan, I like them but with a fair price, in fact I bought a six-gram one for €20, of which I have unfortunately forgotten to take the photo, even though it had thought about, time to remember it and it was already in my belly for a while.
---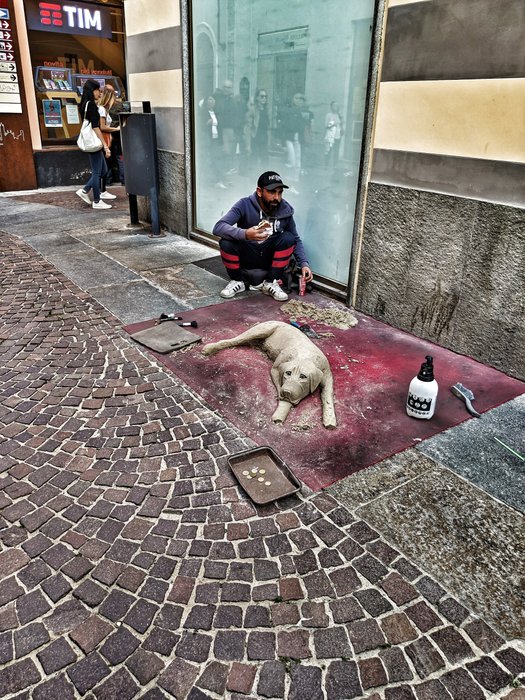 Dog made of sand
---
Yes, because the price of "normal" truffles is around €3 per gram, while that of Alba generally costs 5 times more. This price derives from its scarce availability, the same type of truffle also grows in Tuscany, Umbria and Marche.
---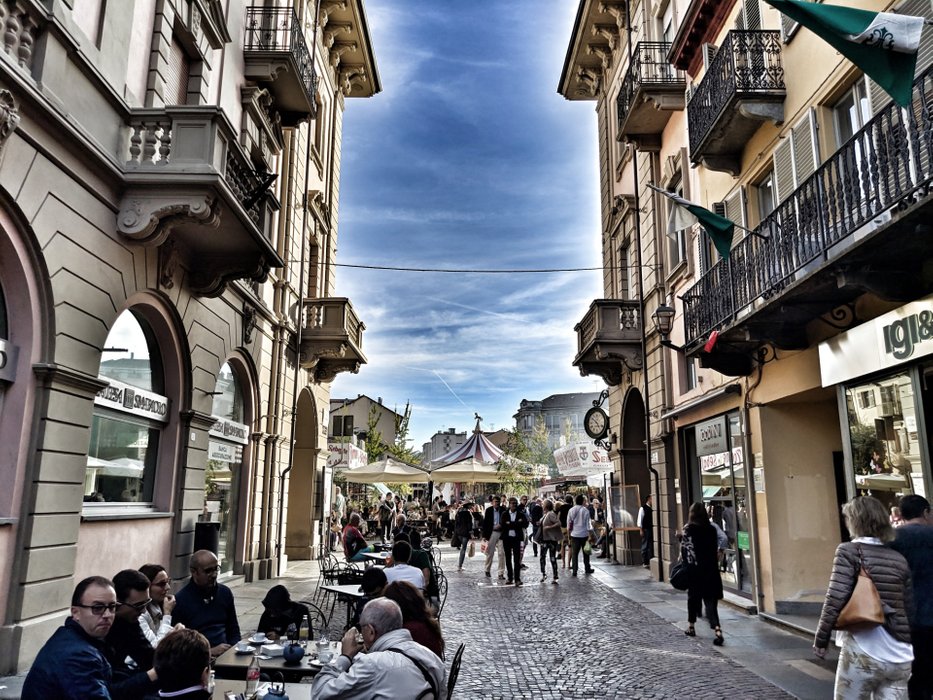 ---
Furthermore it is good to distinguish the white one, the most famous, among the black, where his taste and the smell are less delicate than the previous one.
---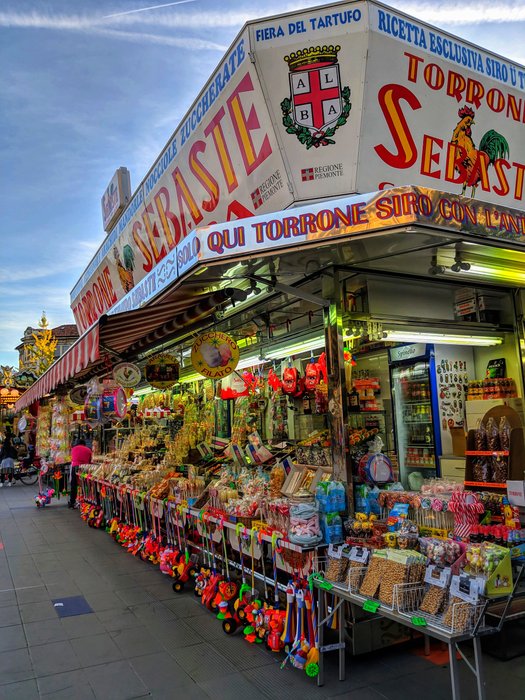 ---
This special type of fungus each year has several factors that determine its growth which depend on temperatures, humidity and environmental precipitations, consequently each year the amount of harvest is different.
---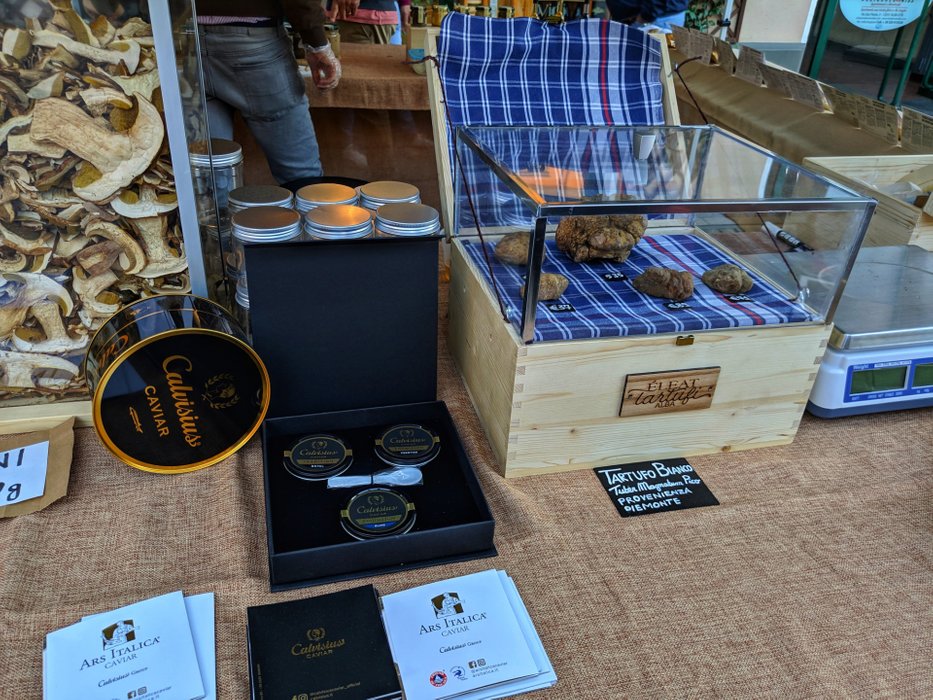 ---
Streets full of people, clubs and shops too, an event that attracts thousands of visitors during its 50 days of celebration for this eighty nine birthday.
---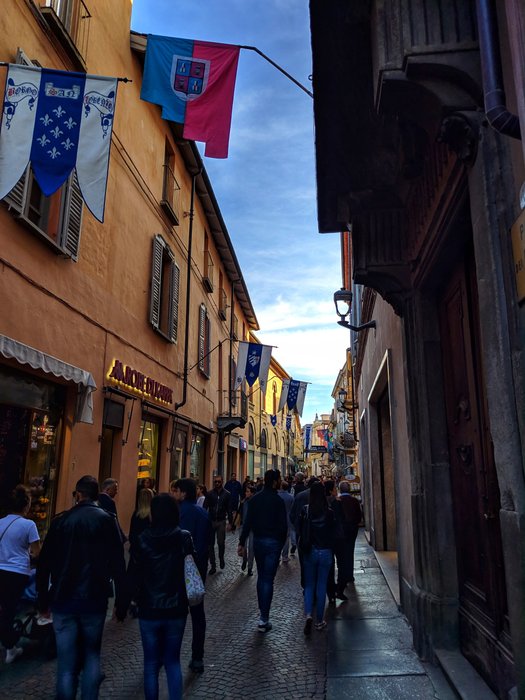 ---
I was there the first opening day, I had never been there and I discovered it by chance while I was having lunch at the restaurant when the waitress asked me and my partner if it was the truffle that motivated us to go to the restaurant that was in the middle of Piedmontese hills, not having particular programs in mind we decided to go there that afternoon, satisfying our curiosity about this famous event.
---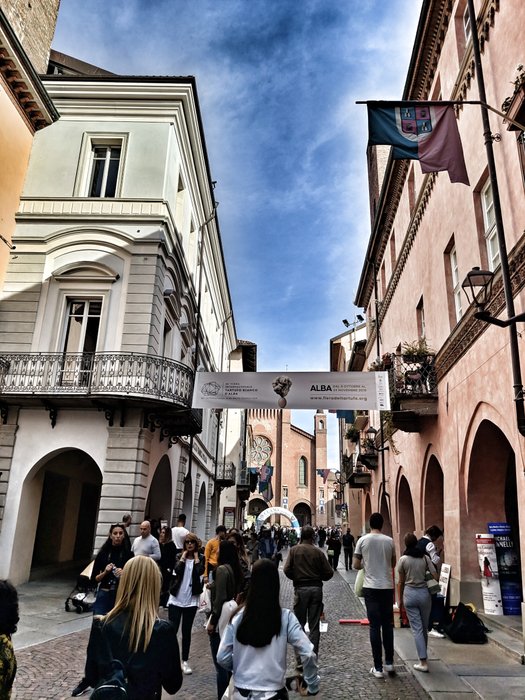 ---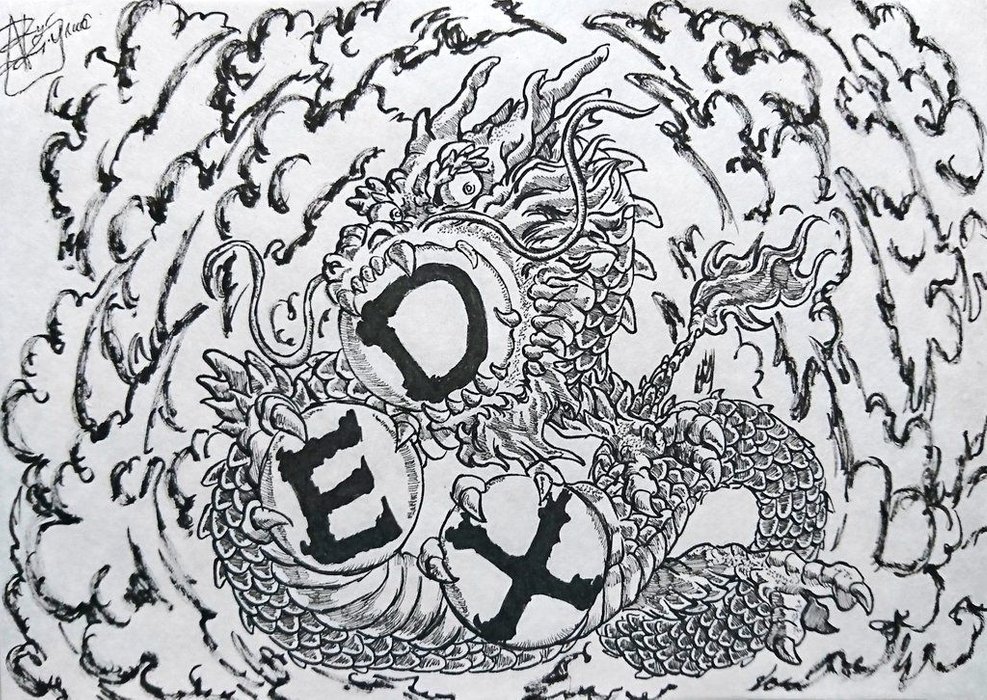 Logo by @ryo-6414
---
Thanks for reading and watching, a big hug to you all and see you soon!
---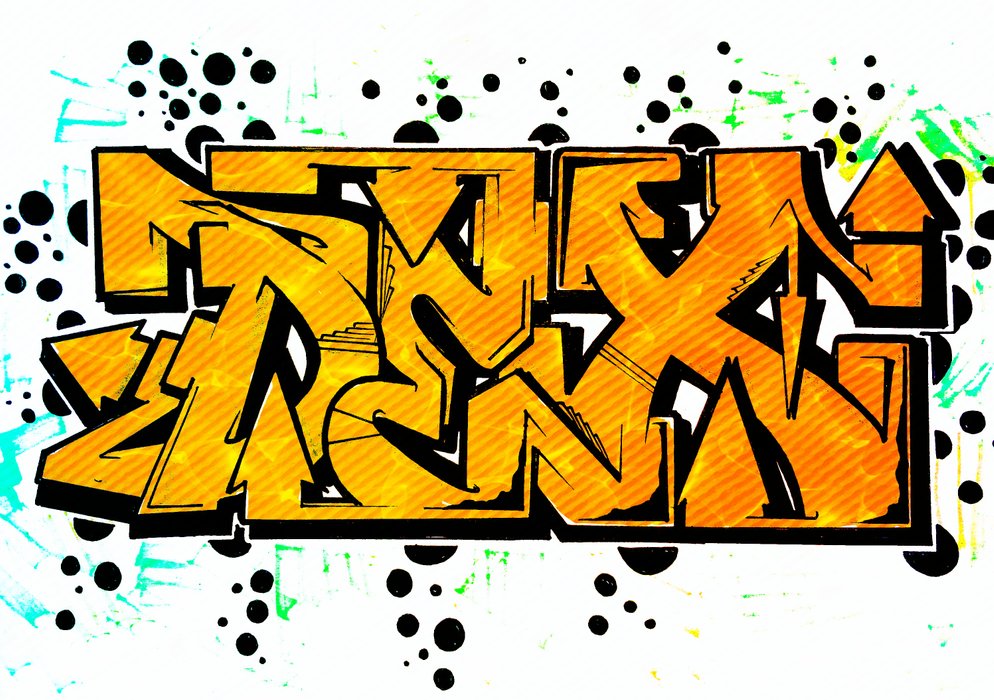 Logo by @ran.koree