Ciao Steemians!
---
My huge passion for dinosaurs began 30 years ago, when I collected brochures and built miniatures of these giant animals.
When the film Jurassic Park came out in 1993 I was over the moon, I went to the cinema to watch it and when it was on TV I watched it again. The rebirth of dinosaurs is without any sense, but at the time I was 12 years old and my hope that it would become reality was very high.
---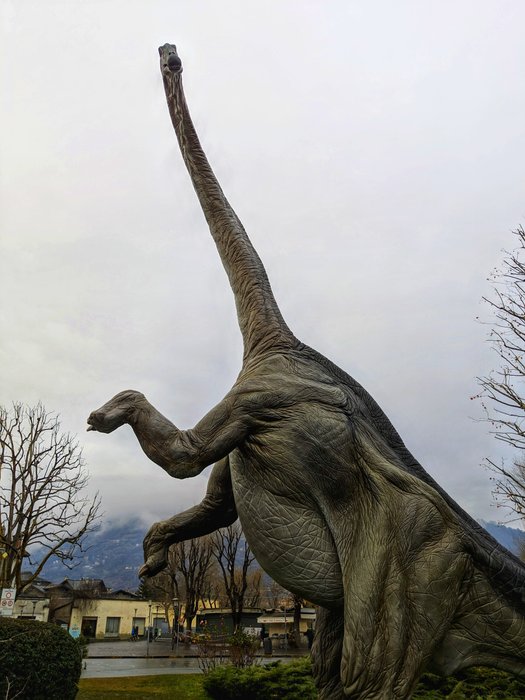 ---
Thanks to the information that I found on the explanatory signs next to this representations located momentarily in Aosta city, next to the Augustus Arch that can be seen in some pictures I took thanks to an initiative I had previously mentioned in an article about T-Rex, I was able to find new information about these animals, resulting from some recent scientific discoveries.
---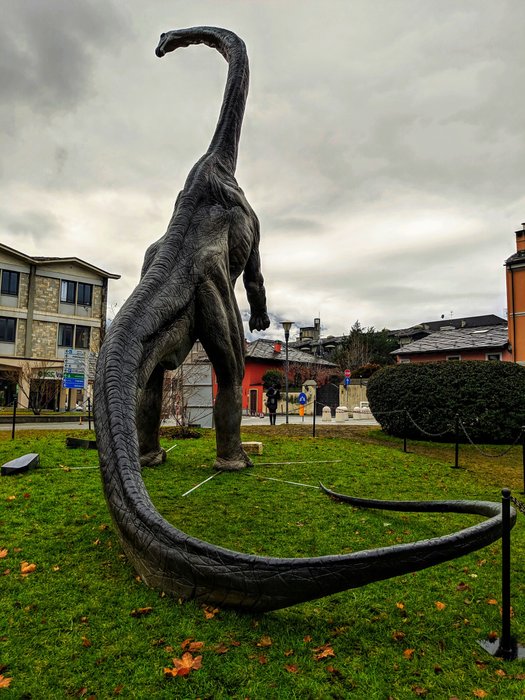 ---
About 155 million years ago this gigantic herbivore, the Diplodocus Longus, was grazing among its own kind, who were scared to see him, even if it was not carnivorous and could devour predators, he was equipped with other equally effective qualities.
It was from 20 to 35 meters high and could weigh from 7 to 20 tons. Long and slender neck, endless tail that could move with a speed of 1.5 - 2.5 meters per second that allowed him to use the end like a whip and exceed the speed of sound.
---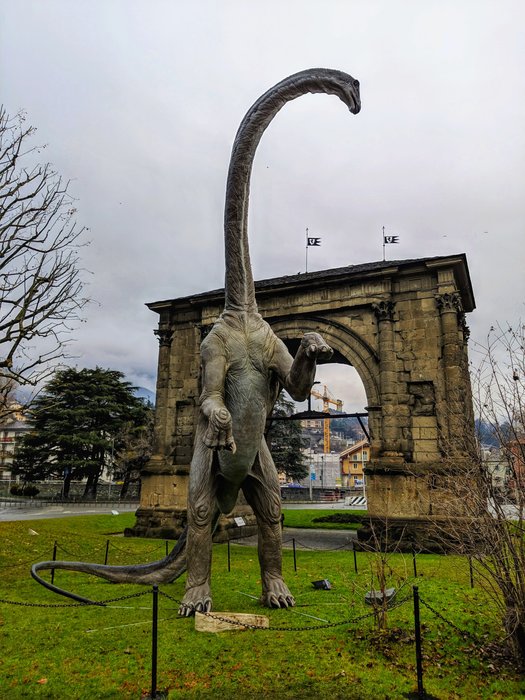 ---
The snaps caused by his tail were two thousand times more intense than a real whip, these were used to intimidate and disorientate the attackers already from great distances.
Despite this immense power in the tail, apparently, he did not use it during fights. The last two meters of the tail weighed only a couple of kilos and the swing of the tail to impact it against an opponent could have damaged it. Its repeated use should have left signs of trauma on the vertebrae and have never been found in the studies carried out so far.
---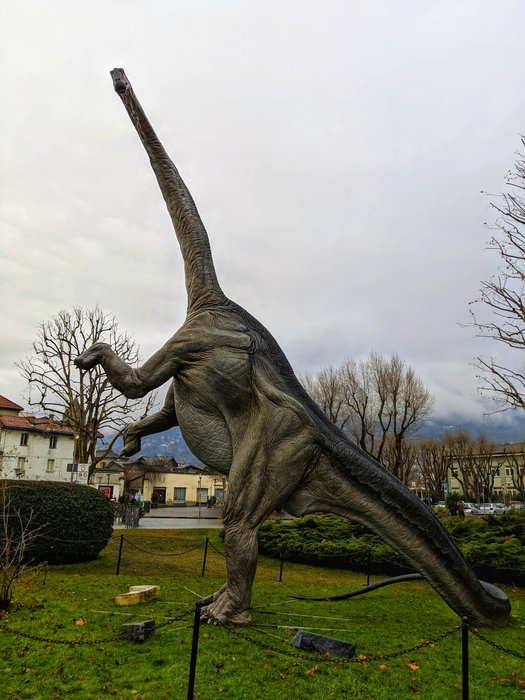 ---
During fights, or to reach the leaves of taller trees for food, for example, he could occasionally stand up on his hind legs and put some weight on the tail. With this technique he was also able to kick and crush his enemies with his front limbs equipped with a huge sharp nail on his thumb.
---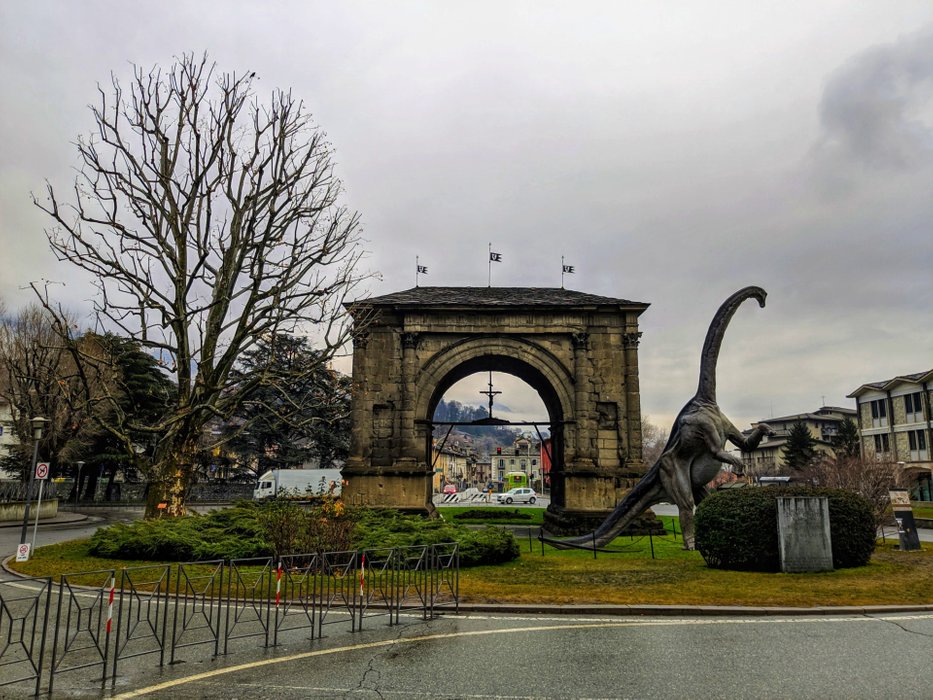 ---
The major sites of its findings have occurred in some U.S. states such as Montana, Colorado, Wyoming, New Mexico and Utah. Similar forms must have been present in Portugal, Spain and Africa.
---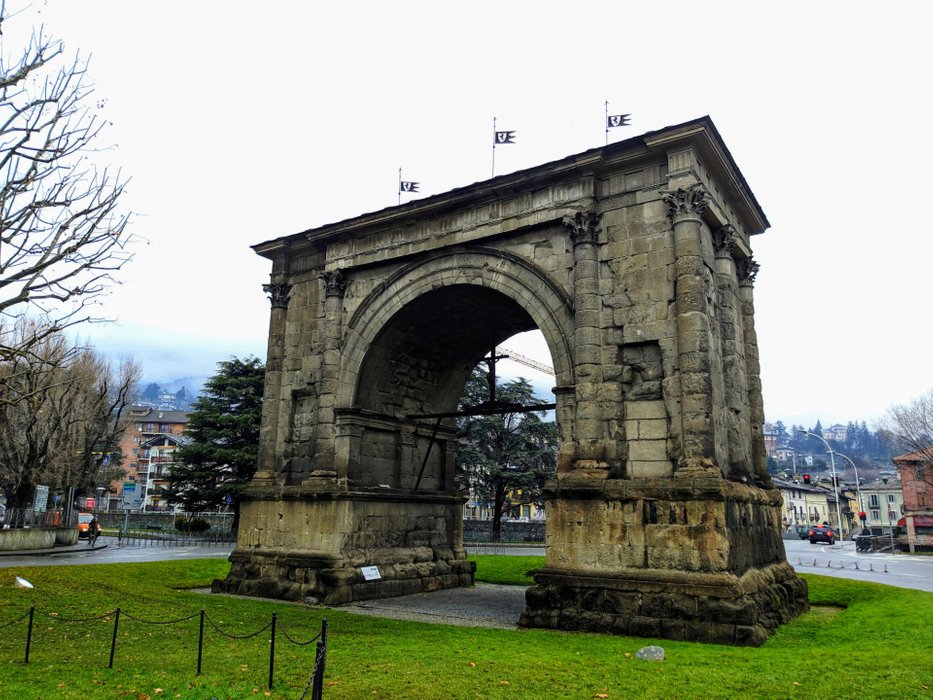 ---
The statue you see in the pictures is located in Arco d'Augusto Square in Aosta, which takes its name from the same monument dating back to 25 B.C. and restored for the most part in 1912. The crucifix that you see under the vault is a copy of the one that in 1449 was placed there as a votive offering against the overflowing of the Buthier torrent, which flows next to it, the original one is kept in the Treasure Museum of the Aosta Cathedral.
---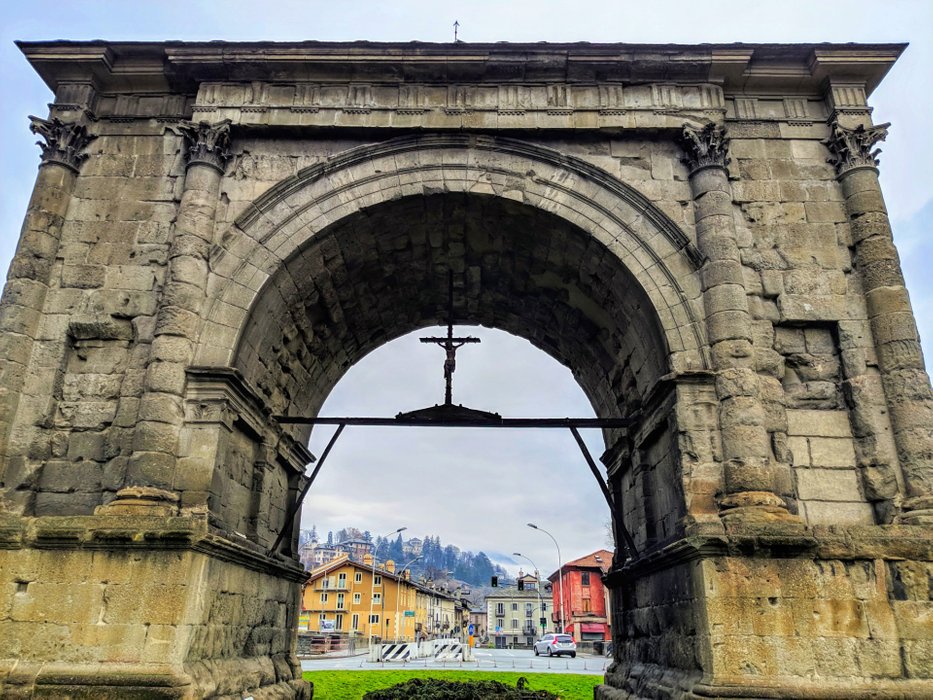 ---
During the 12th century the arch also housed the residence of a local noble family. In 1318 a fortification was built inside it for crossbowmen. Moreover, in 1716 the attic that once crowned it was replaced by a slate roof, because of the infiltrations that compromised its integrity.
---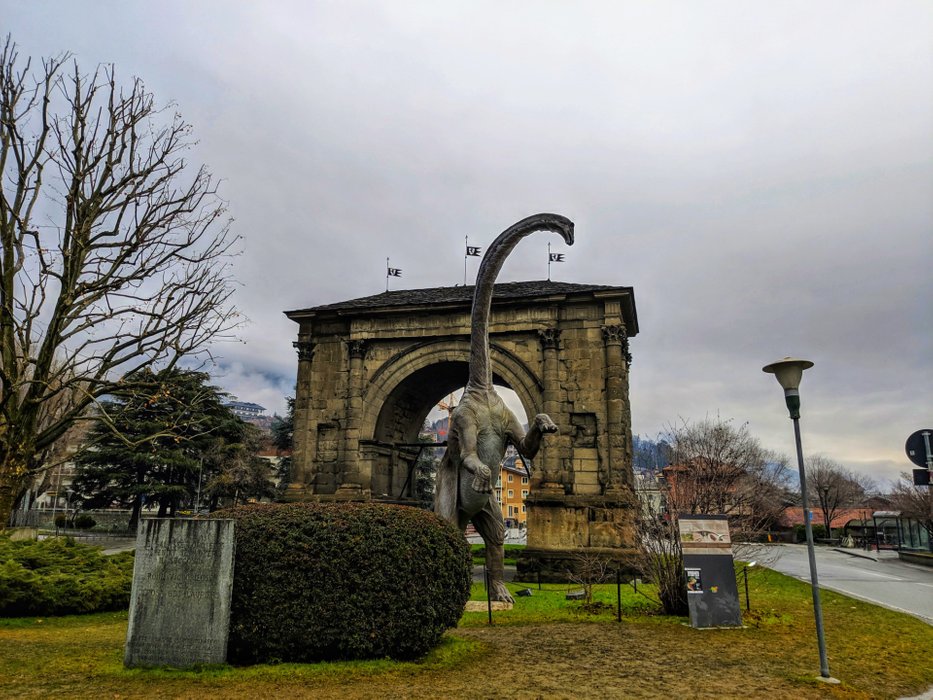 ---
Another giant of the past who came back to be seen after thousands of years in the main City of Aosta Valley, a very fascinating that made me become a child again and awaken my passion for these creatures, in some ways still very mysterious, that had fallen asleep over time!
---

---
Thanks for reading, a big hug and see you soon!
---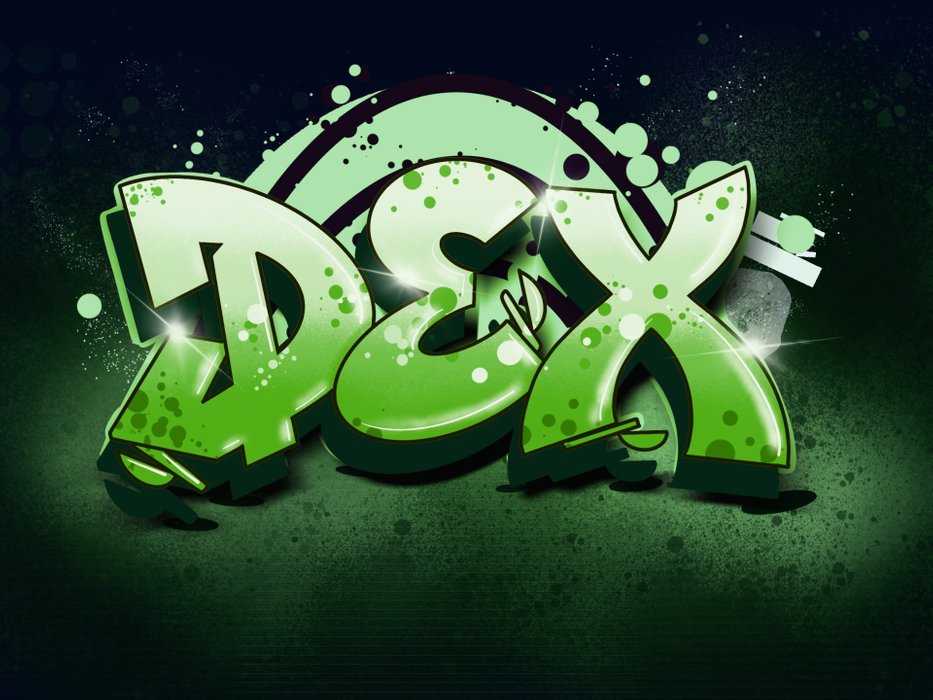 Logo by @ran.koree