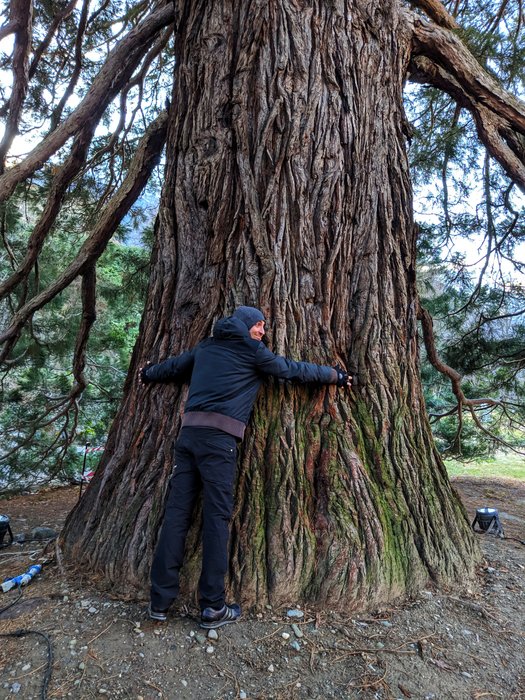 ---
Hey Steemians!
---
This sequoia and I are close friends for many years. When I was really young we used to see everyday since we lived together in the same park where she still is today. At the time my father was the castle guardian which is next to her. I spent whole afternoons playing under there and admiring the imposing stature.
---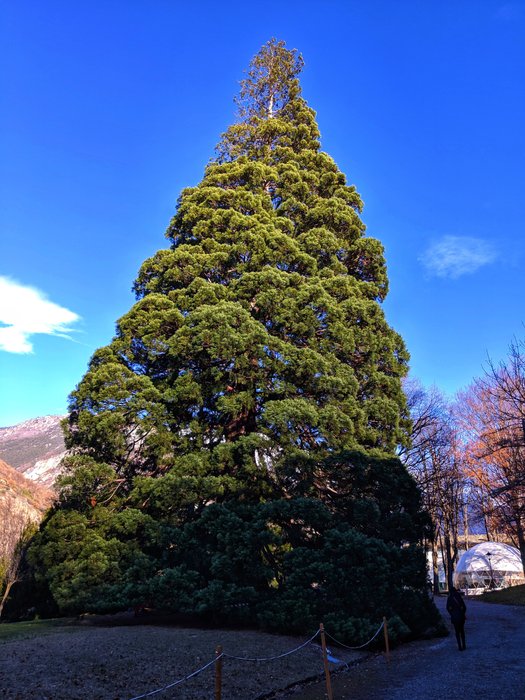 ---
The Baron Gamba, original owner of park and castle (dating back to 1901), had it brought from California with lots of cubic meters of ground to make it settle in the best way. Now the whole area is owned by the Aosta Valley (Italy) department, the appearance of the Baron's former residence is very similar to that of a huge, neo-Gothic square-shaped villa.
---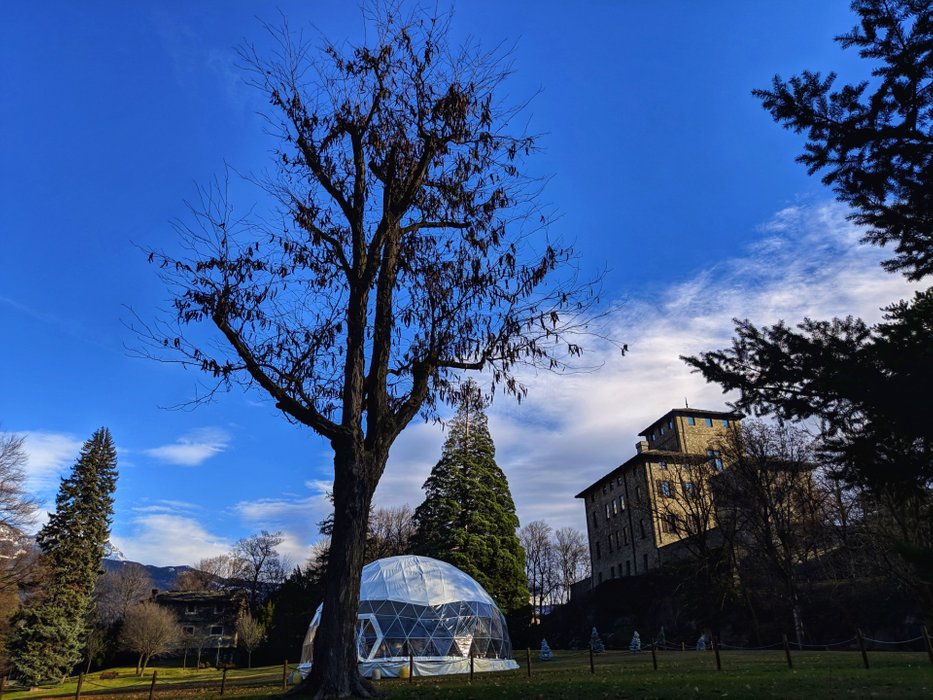 ---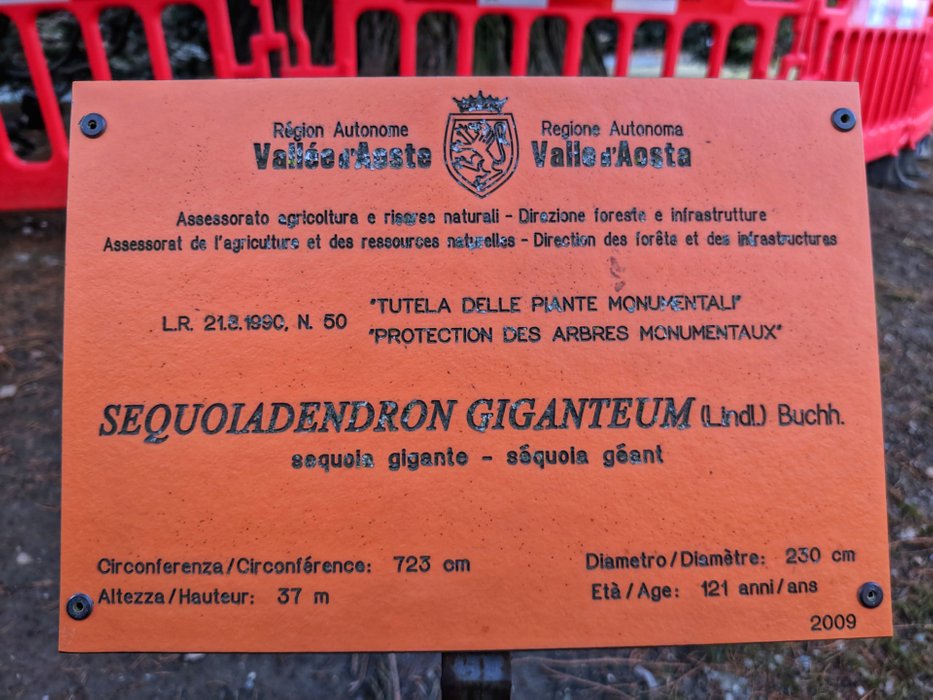 ---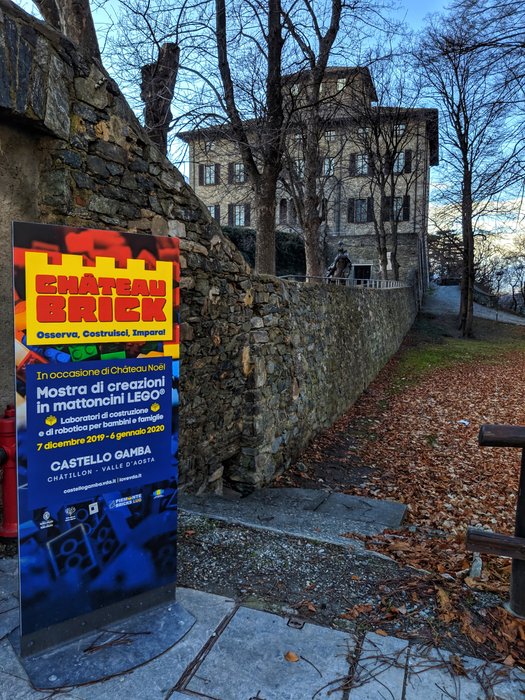 ---
An extremely robust tree, which is able to adapt to any type of temperature, considering that between California, an area famous for its high gradations, and Chatillon, which is immersed in the Italian Alps and where the winter temperature drops often below zero, the climate changes considerably.
---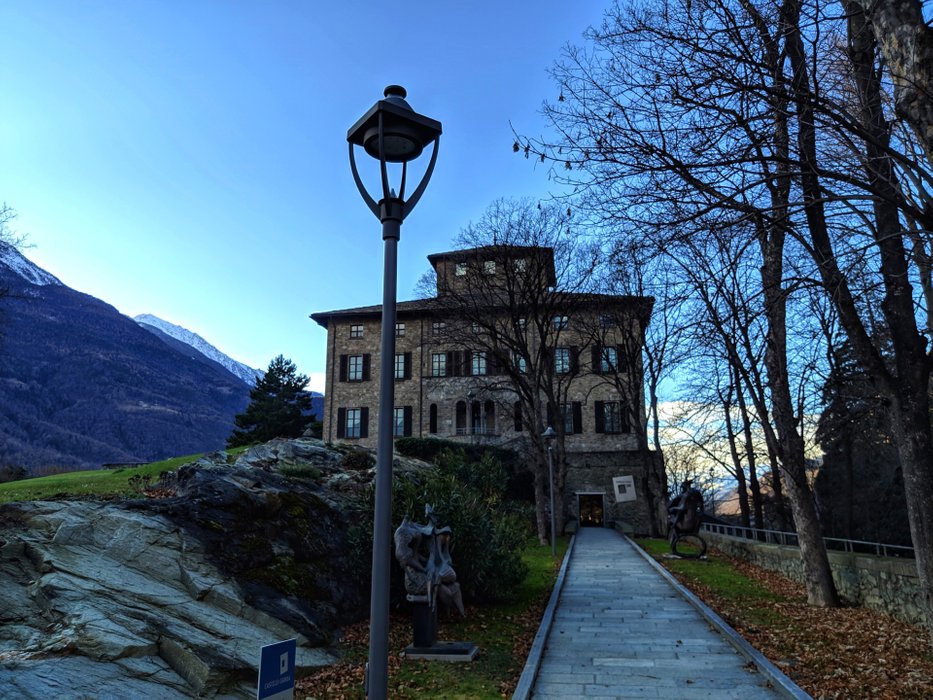 ---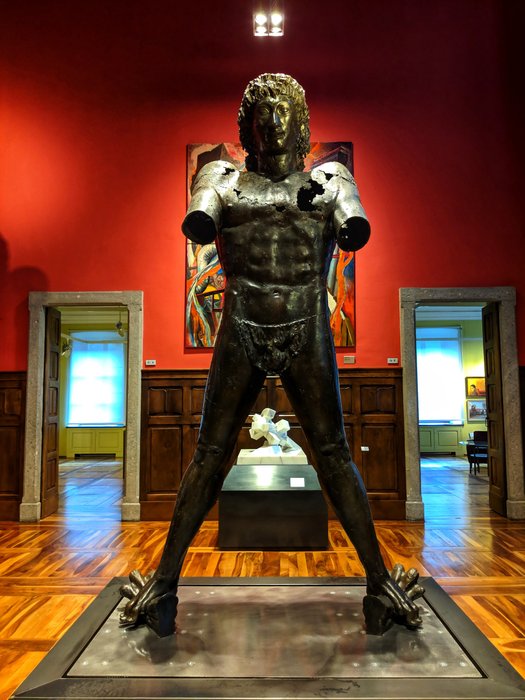 ---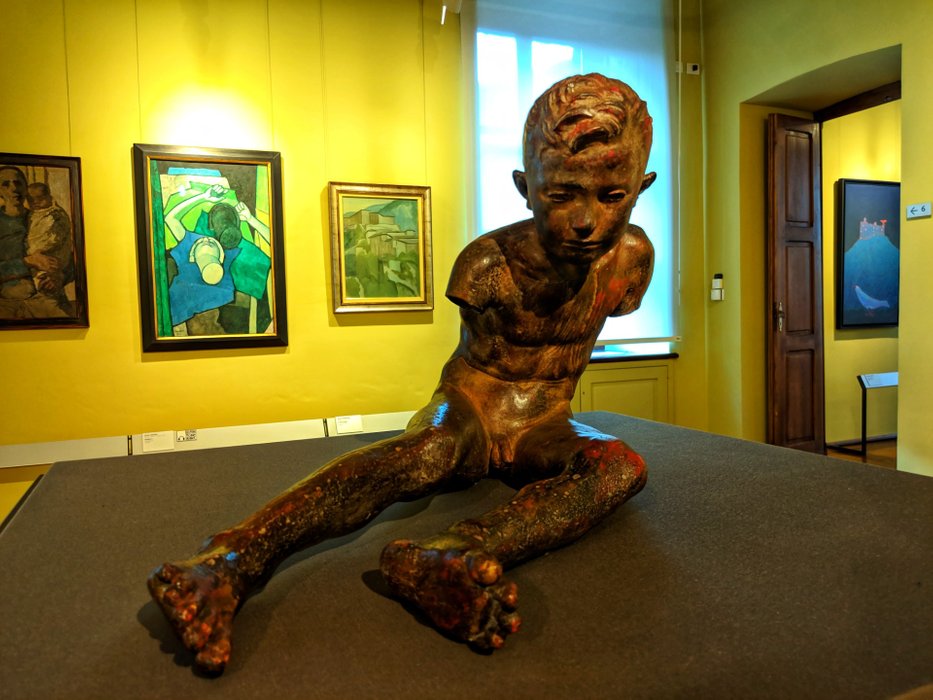 ---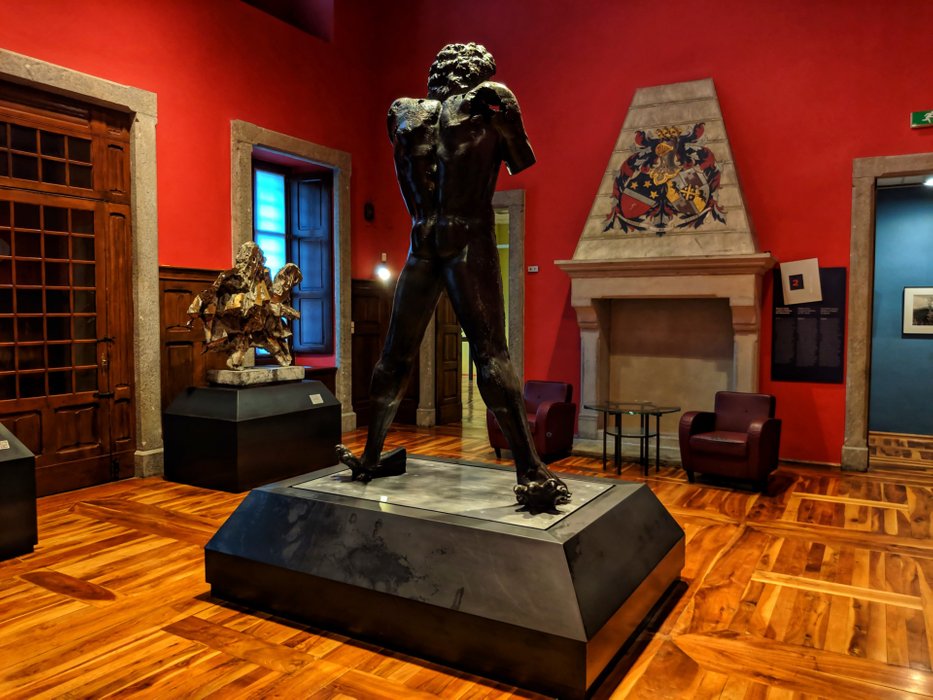 ---
Now I no longer live next to her, but about twenty minutes of distance on foot. Yesterday I went back to visit her an to see a paintings exhibition, sculptures and Lego, held inside the Castle, which for some years has become a museum.
---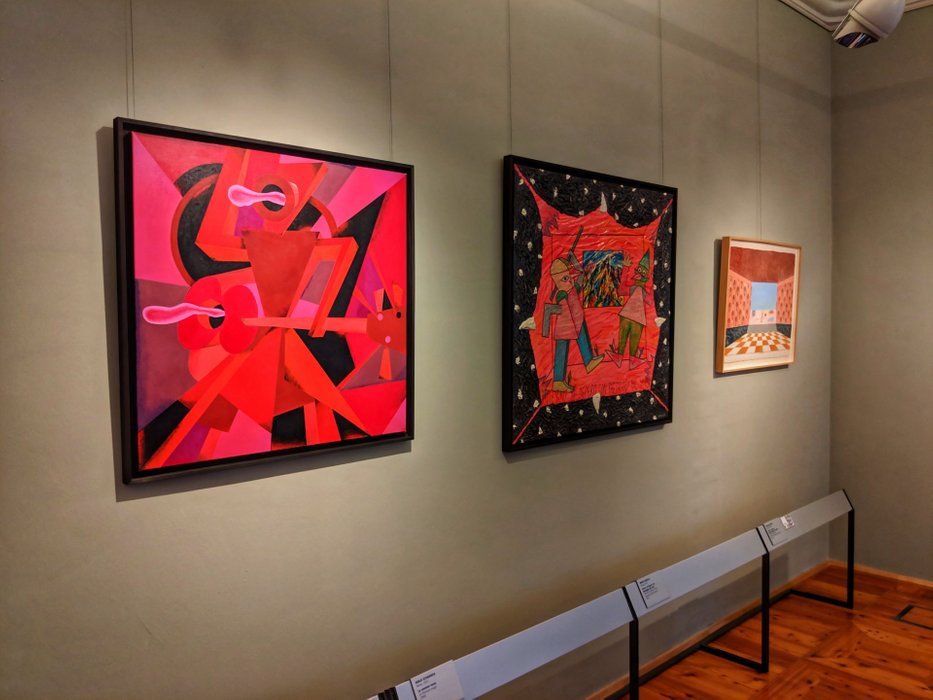 ---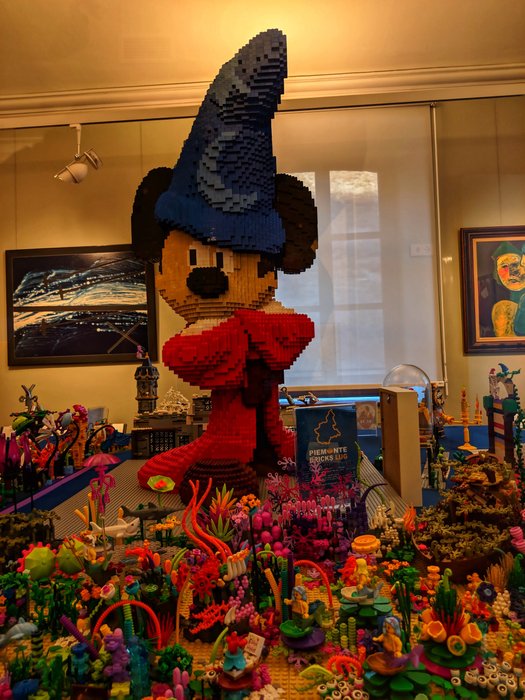 ---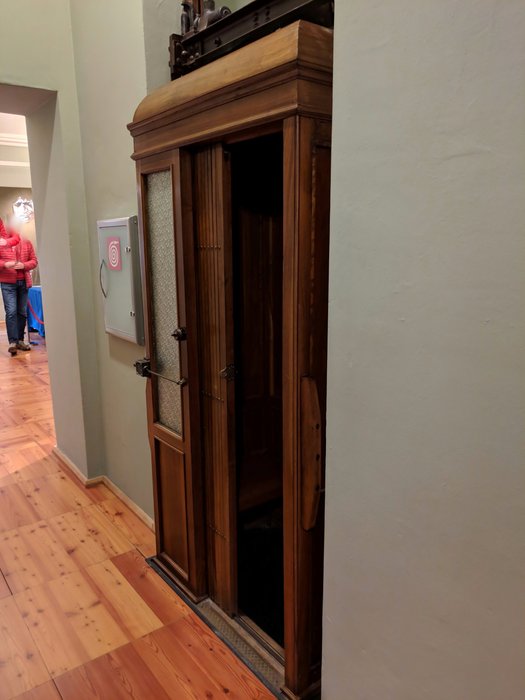 The first elevator in history ever to arrive in the Aosta Valley
---
Between a walk in the park and the visit, I took the opportunity to participate at the Tree Huggerscontest organized by @kus-knee. So there I was, hugging my friend and giving some of my love again, after a lot of time that we didn't see each other.
---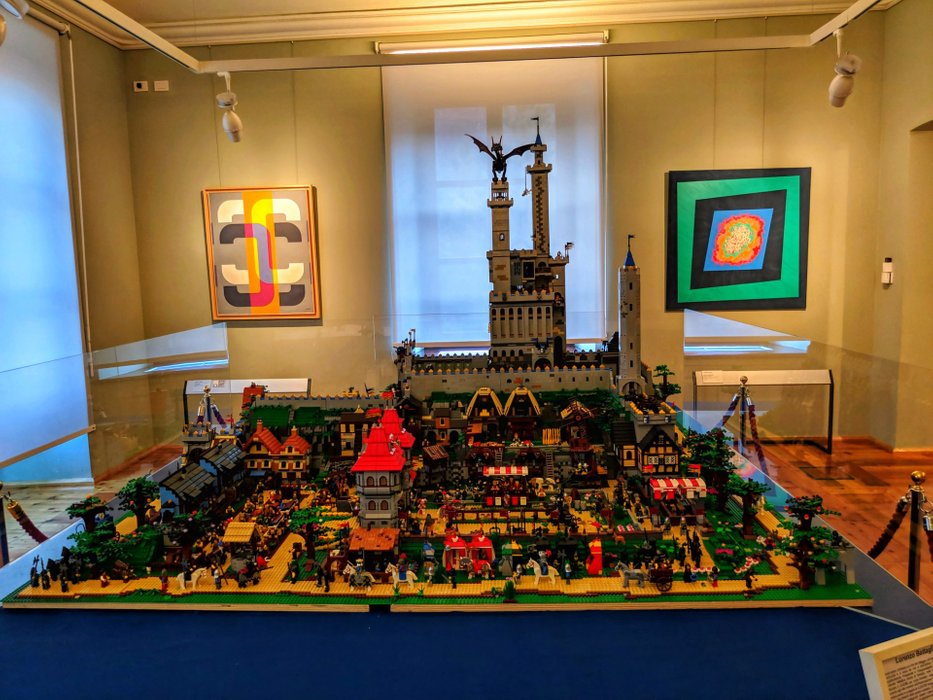 ---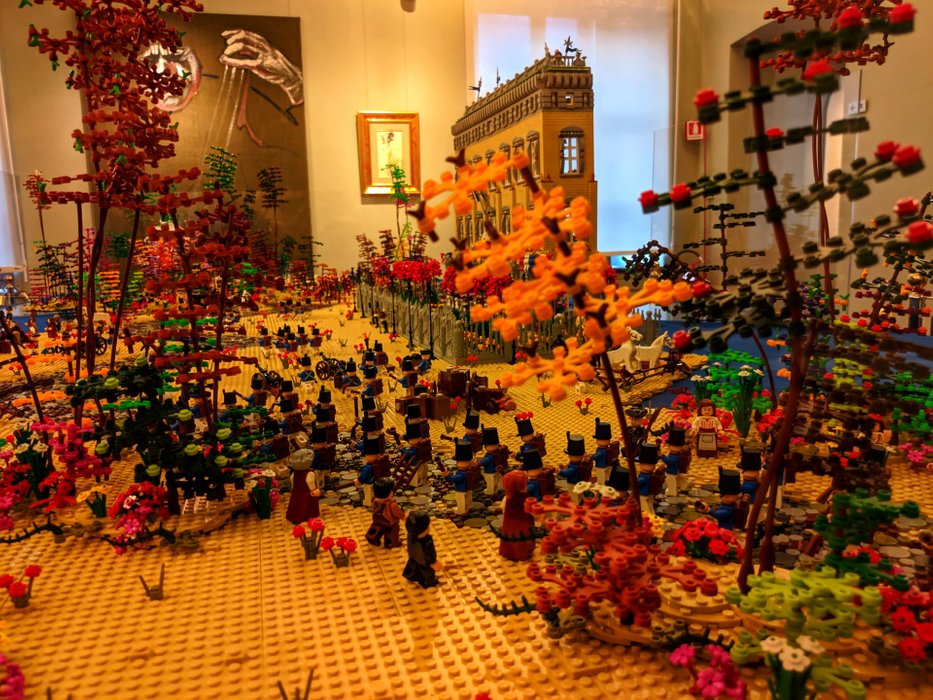 ---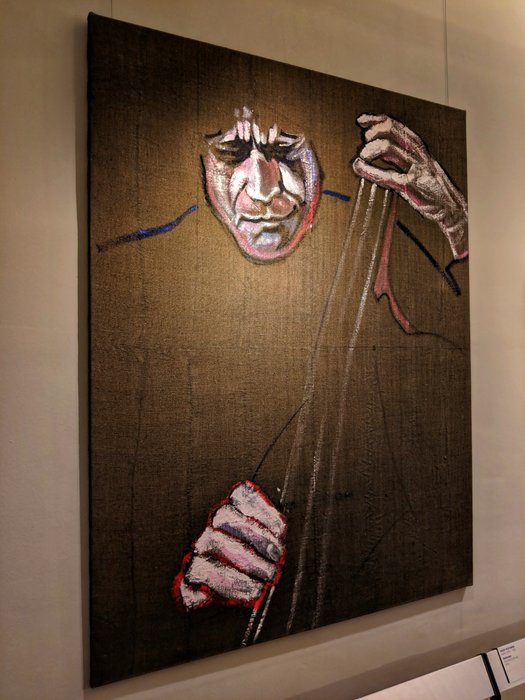 ---
I appreciated a lot almost everything that was present inside the Castle today, some works are permanently there and others are temporary. Totally different styles, ancient and modern combined, which made the visit even more pleasant and varied.
---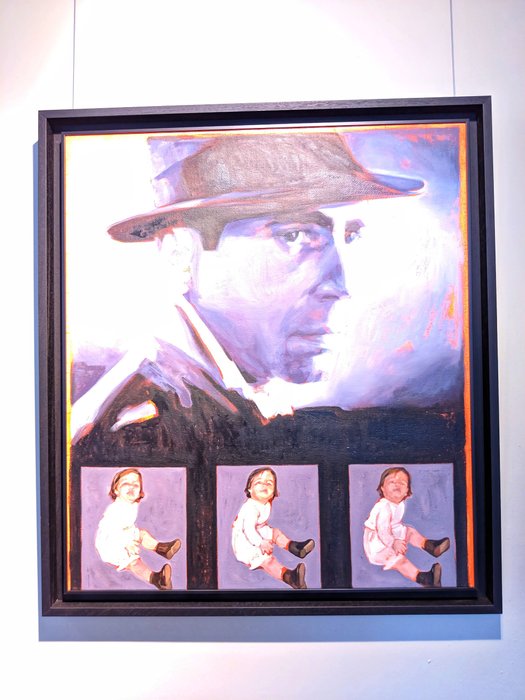 ---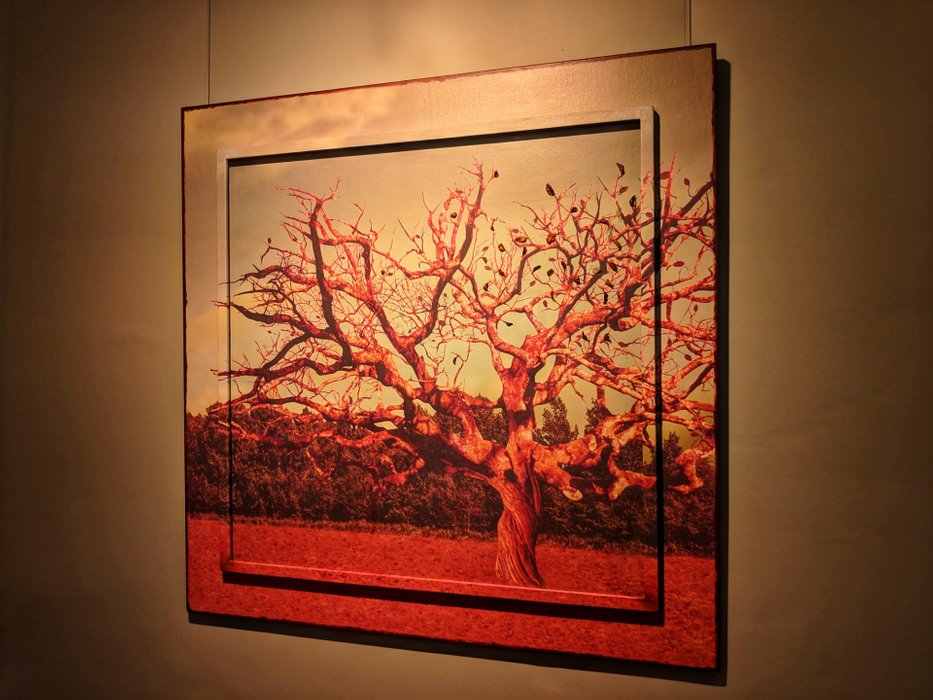 ---
I must admit that it has had a certain effect to see again its interior after a few years, almost completely renovated and repainted. I still have in mind when I arrived there 30 years ago, when it was destroyed and half-empty and I usually went inside to explore its interior.
---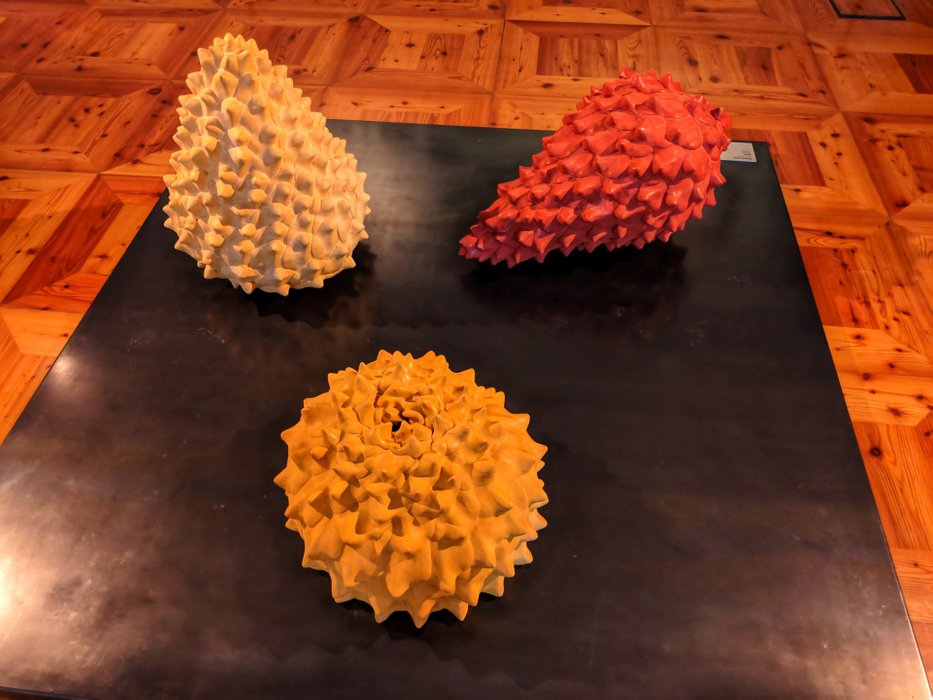 ---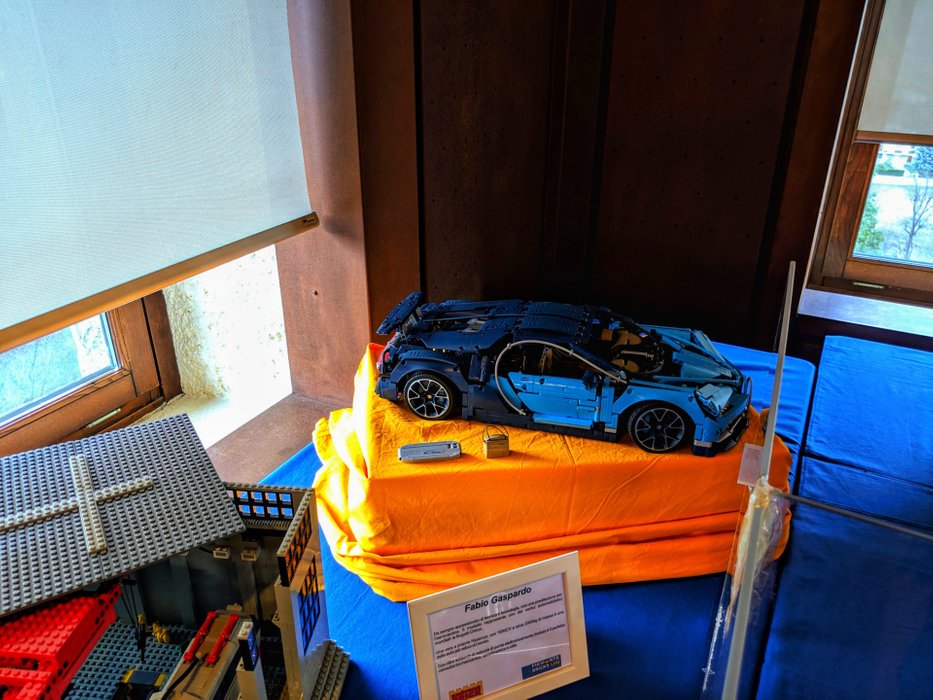 ---
I remember that when I received visits from people who came to visit me for the first time, I made them do the complete tour from the tower which is located at the top to the underground rooms.
---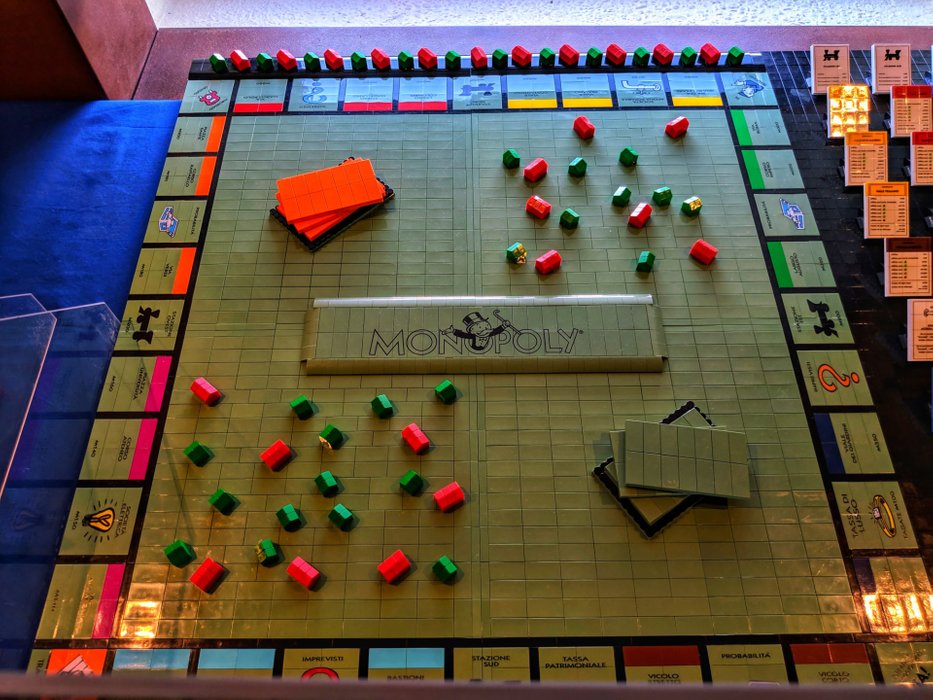 ---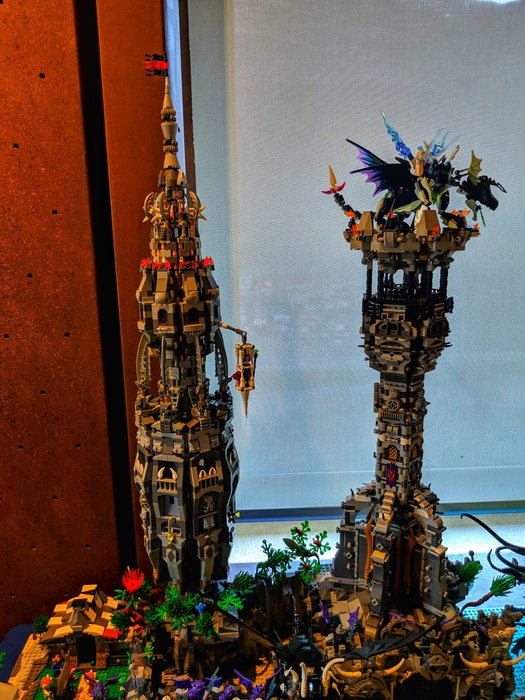 ---
I was always carrying a flashlight, there was no light even though it was equipped with electric cables, but having been vandalized and plundered, it was very dark.
---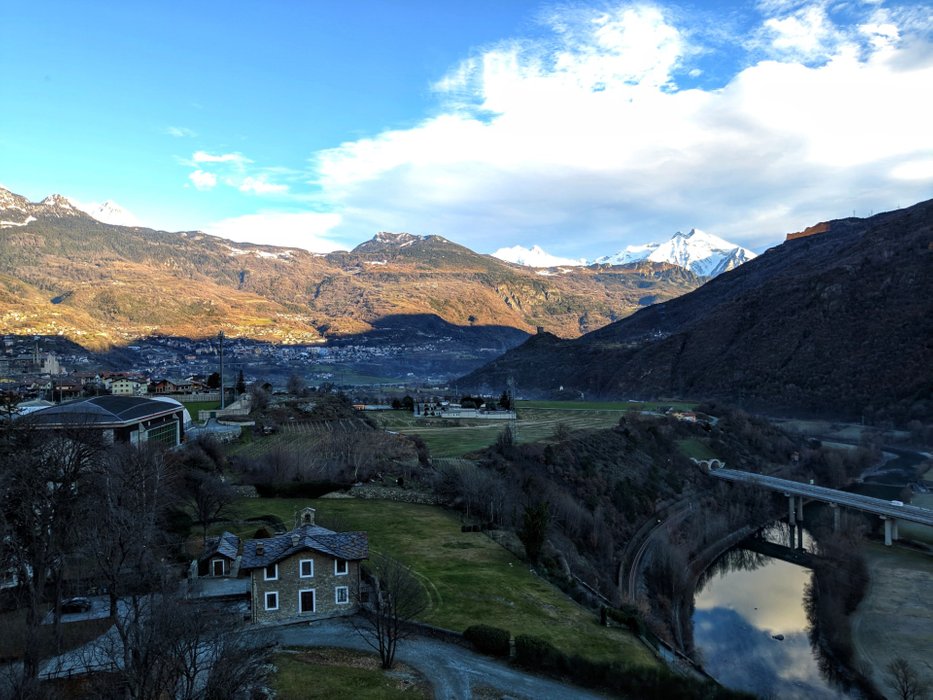 As a child I lived in the house on the lower left with the window frames painted white
---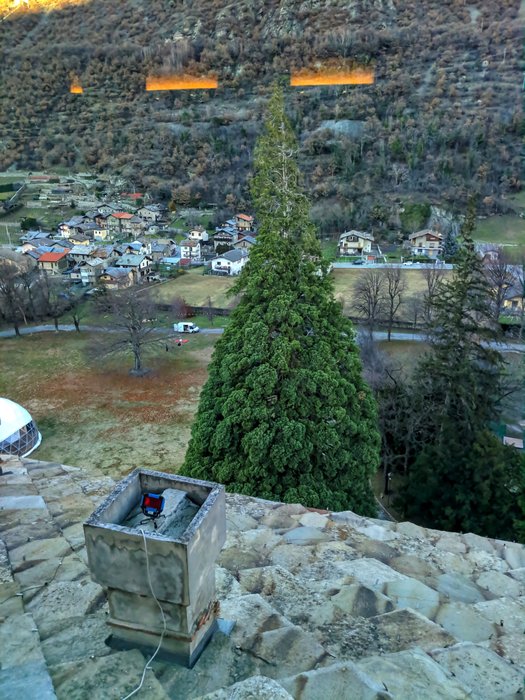 The sequoia from the castle tower
---
We had to pay attention to the various pieces of glass scattered almost everywhere. On the contrary, the park, which since the arrival of my family was very well cared for, thanks to some members of the forestry corps. Also thanks to them, therefore, my friend is still alive and well, with my enormous pleasure in excellent health despite her 130 years of life!
---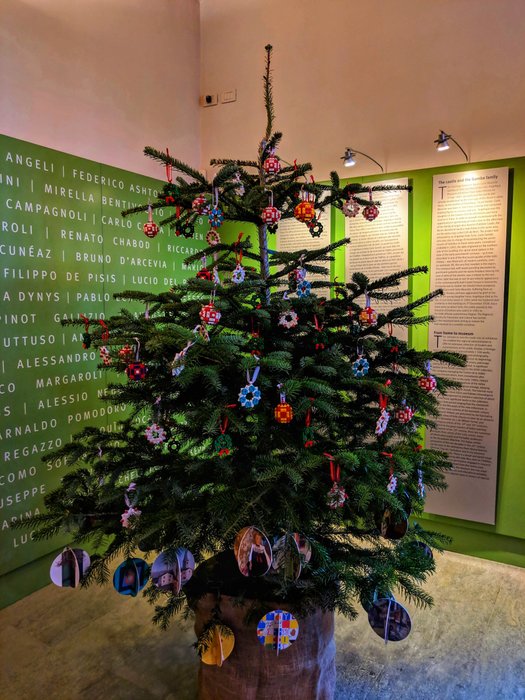 ---
All the pictures were taken by me.
Thanks for reading, a big hug and see you soon!
---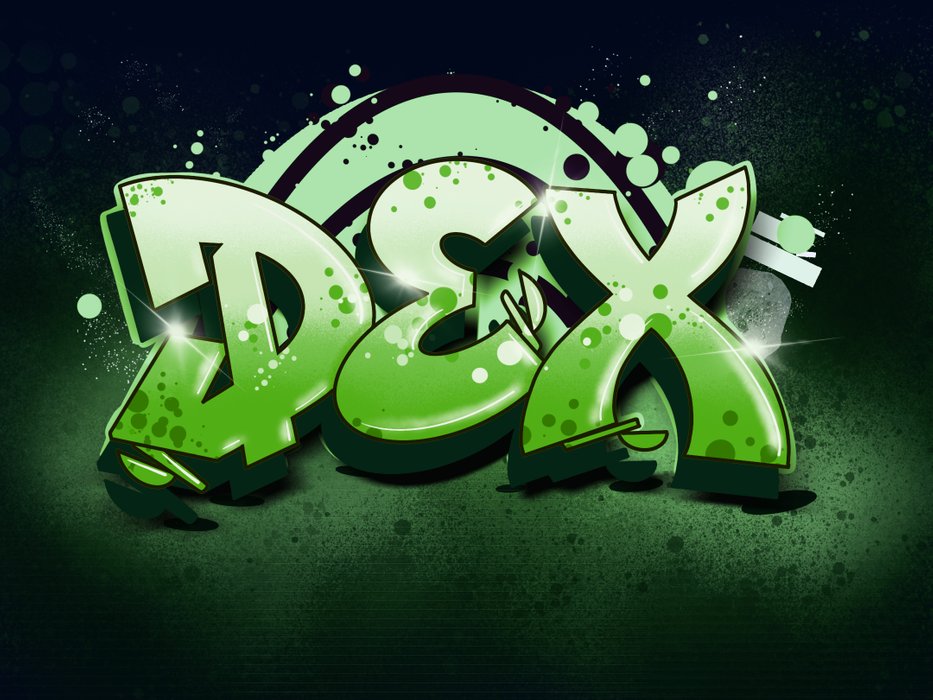 Logo by @ran.koree