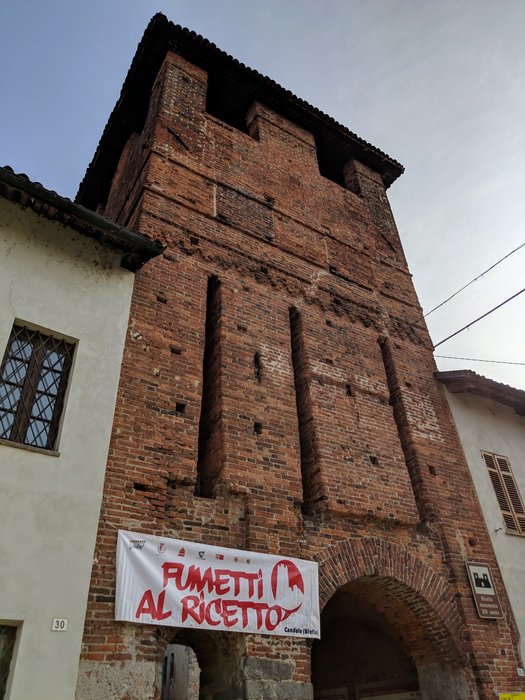 Event entrance
---
Hey Steemians!
---
Comics event that this year has reached his fifth year, I attended this edition in Candelo because I was really curious, I am not a great comic book lover but I have always admired all types of artists; designers, musicians, painters, sculptors, actors, architects, photographers, dancers and so on!
---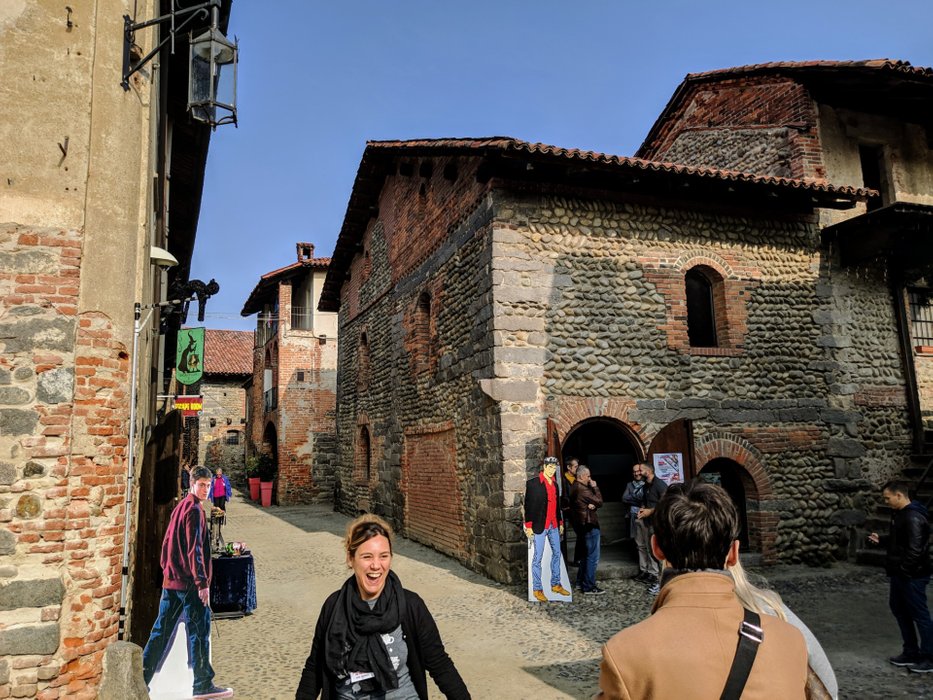 Just after the entrance to the left you could already meet Harry Potter and a little further Dylan Dog!
---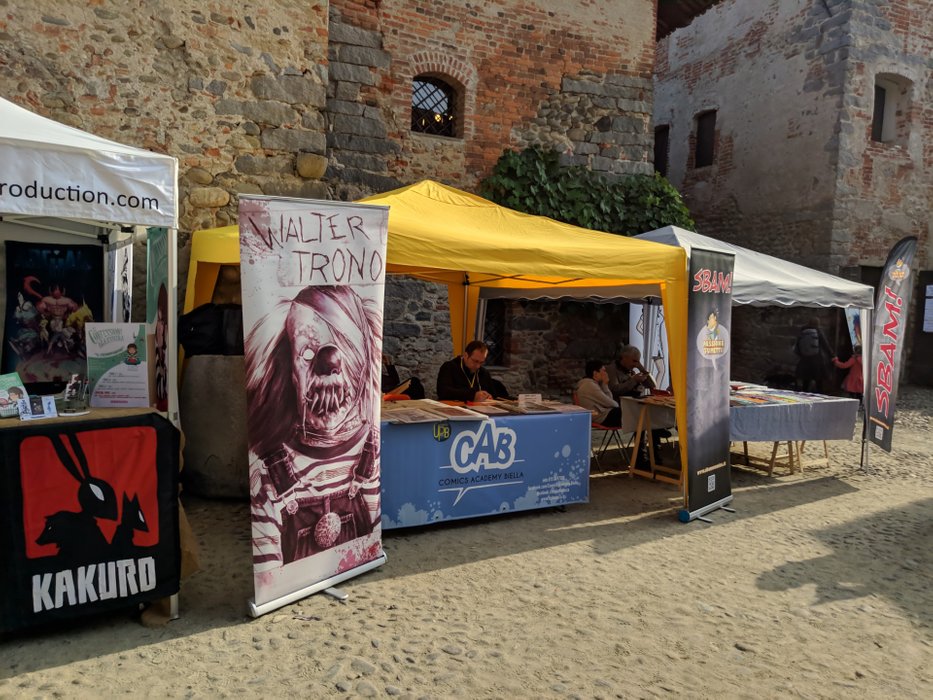 Sketcher stand
---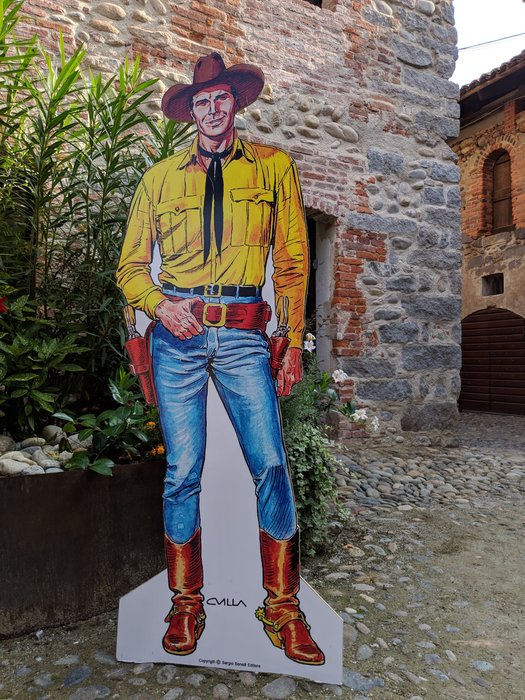 Tex Willer
---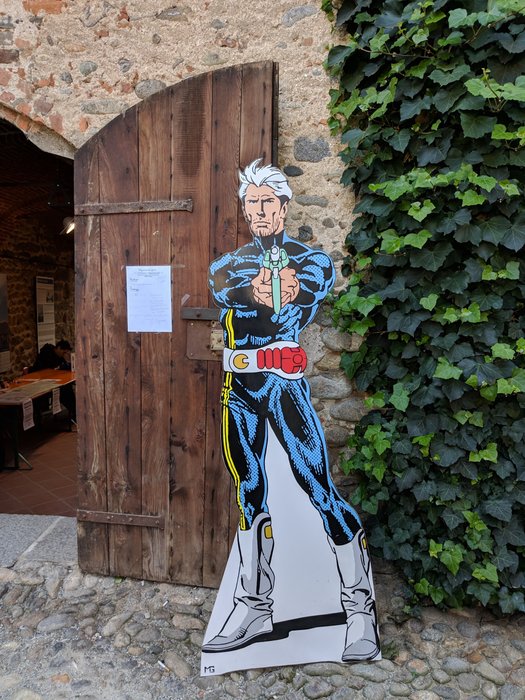 Nathan Never
---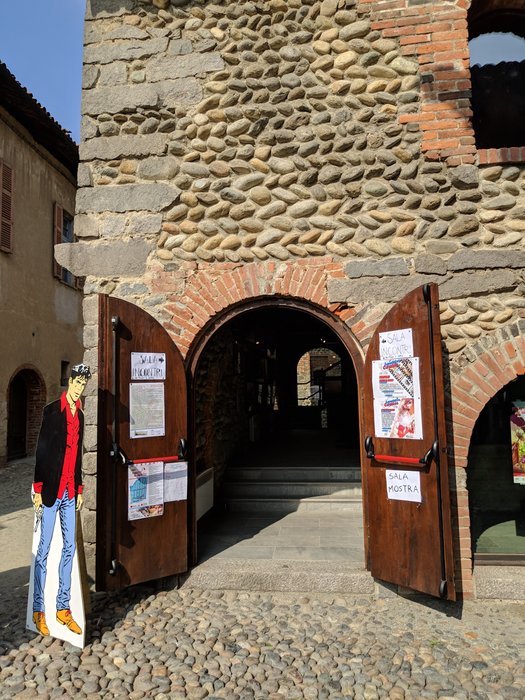 Convention entrance with nightmare investigator waiting for you
---
These genius manage to express their creativity thanks to their art and give unique sensations to those who love them. It's the first time that I go to such an event and it has impressed me positively.
---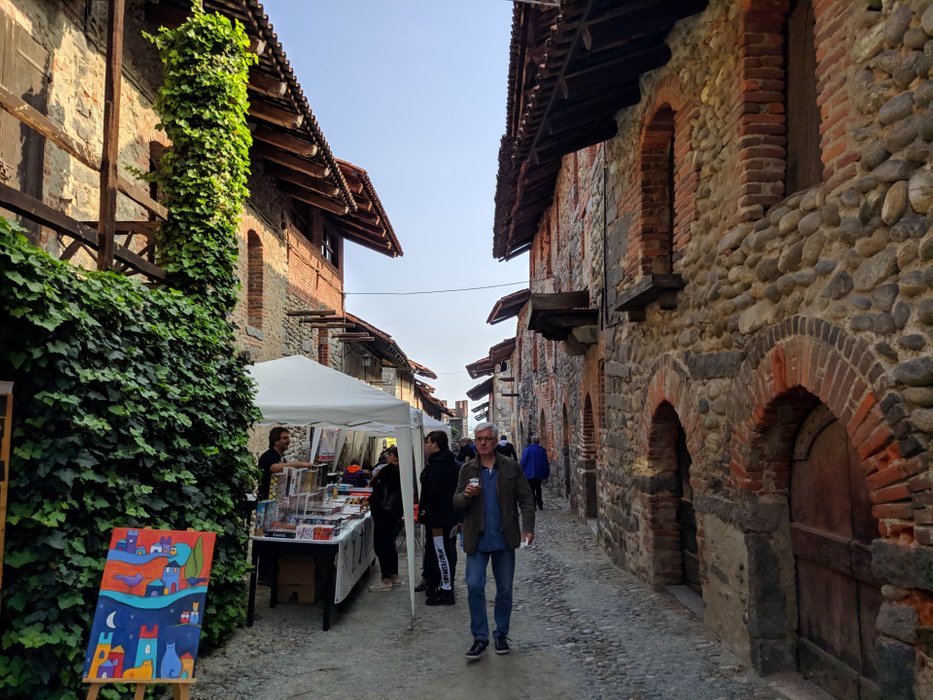 The streets village and the stands
---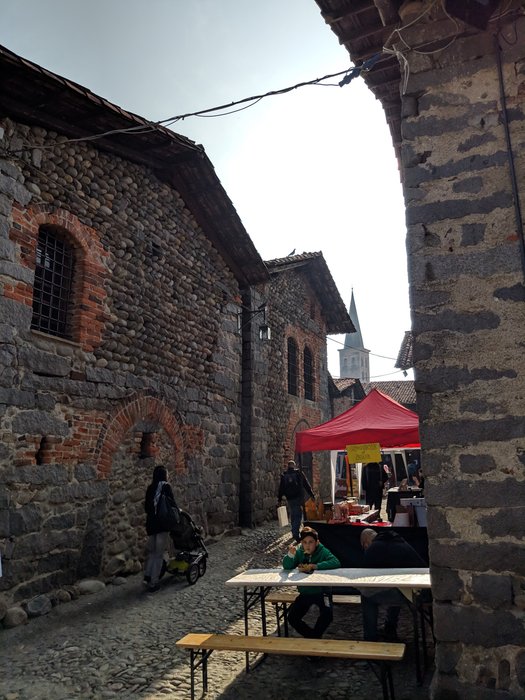 Street Food
---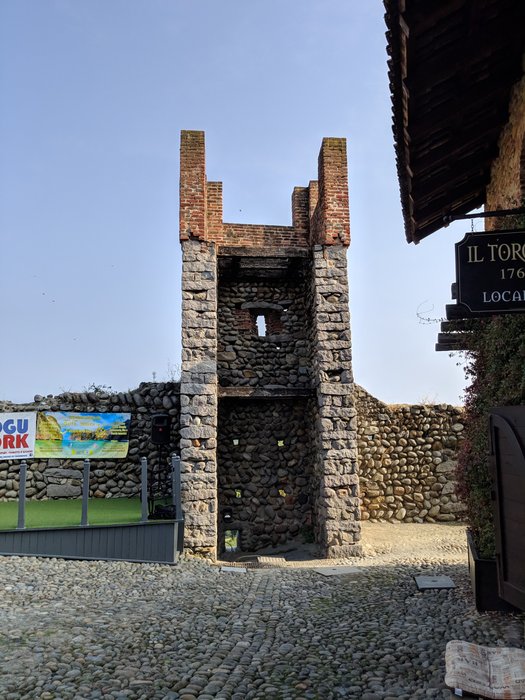 Tower
---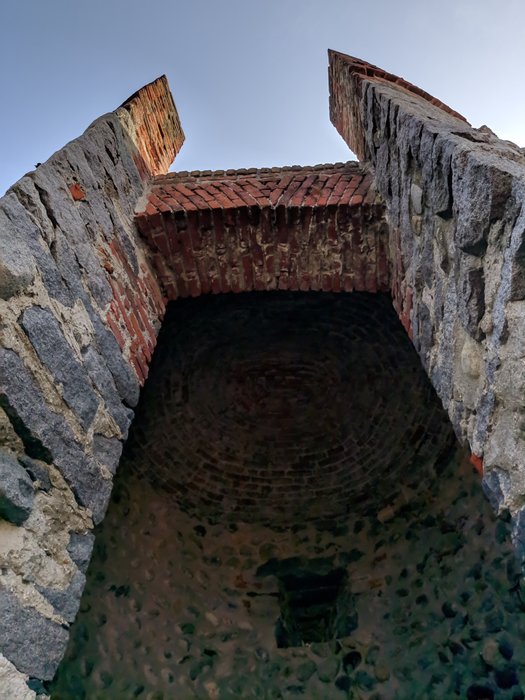 Tower detail
---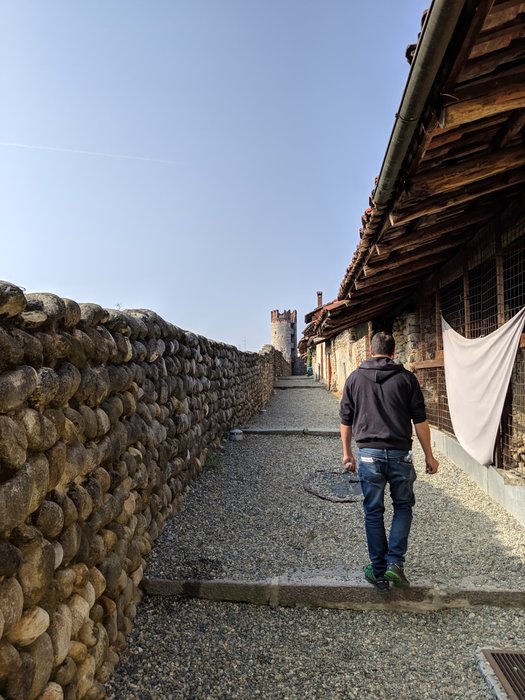 Walk next to the village walls
---
The location was small and welcoming, in one of the best preserved medieval villages of the whole of Piedmont. Among the narrow streets of the village there are stands full of comics, shops of various kinds and artists where can buy their sketches and have a chat.
---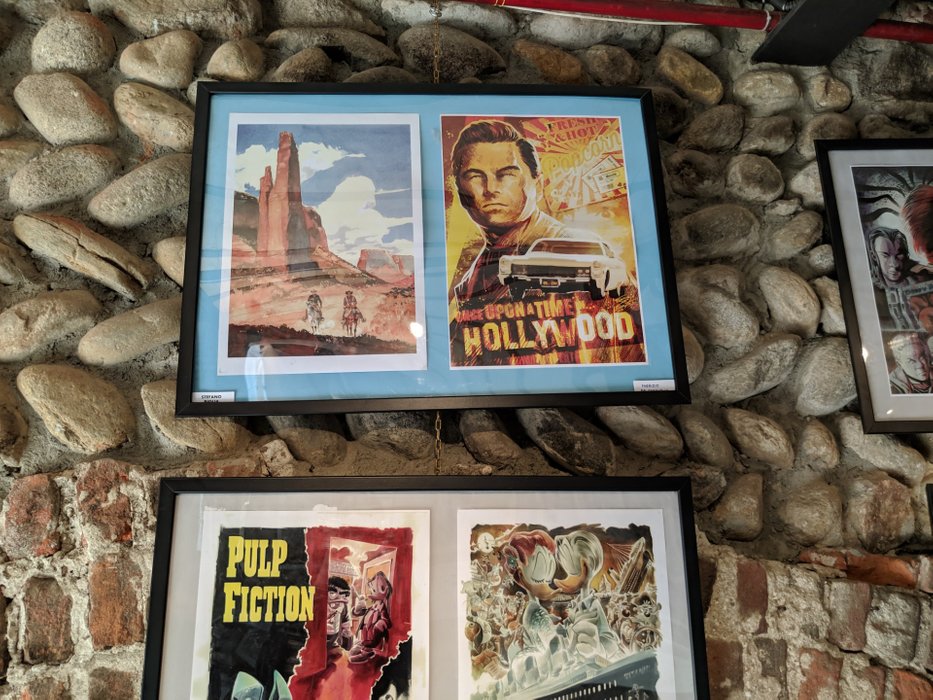 Posters of some films, drawing by the artists present at the event
---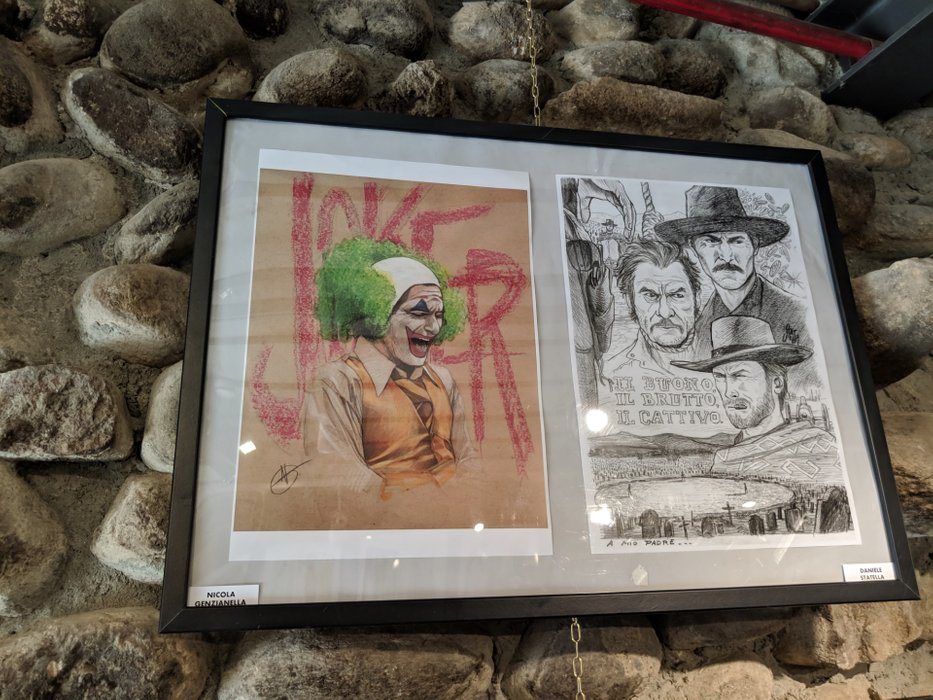 The posters were scattered all over the ground floor of the convention center
---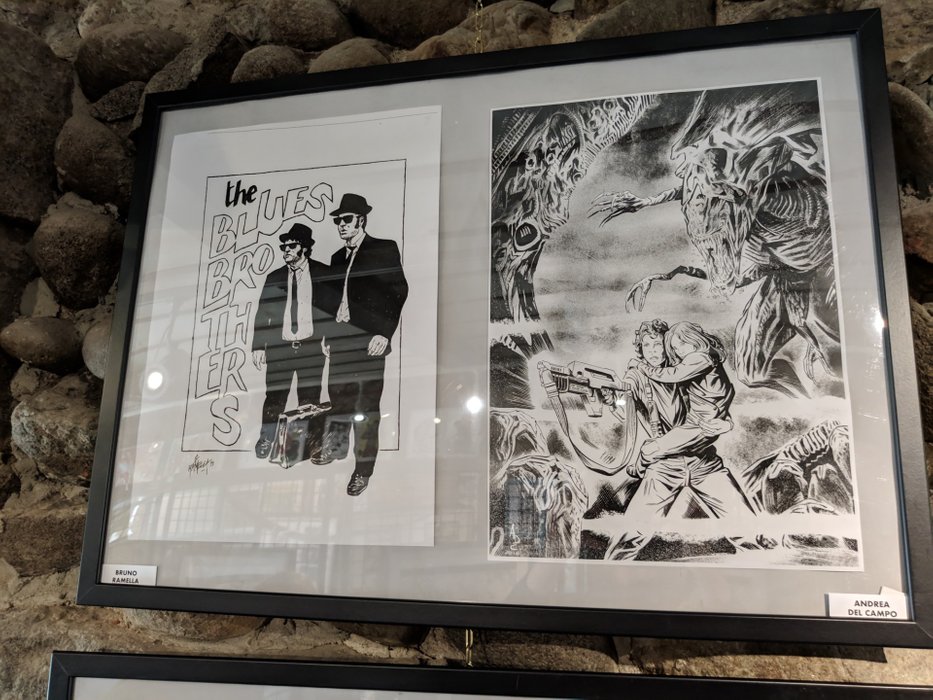 Here you can see the names of some artists
---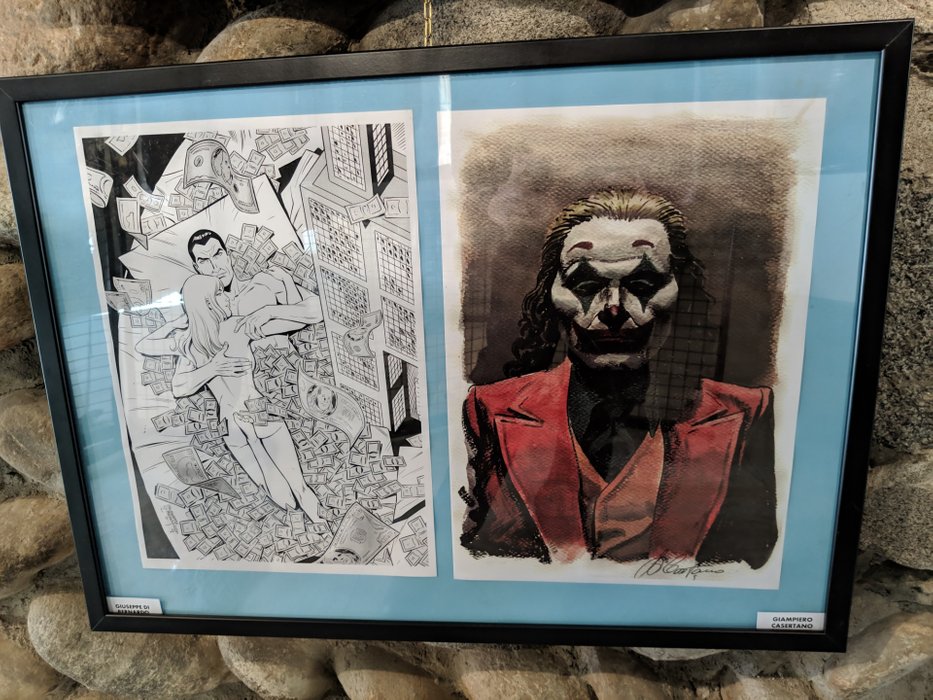 Films that have made cinema history that don't need any introduction
---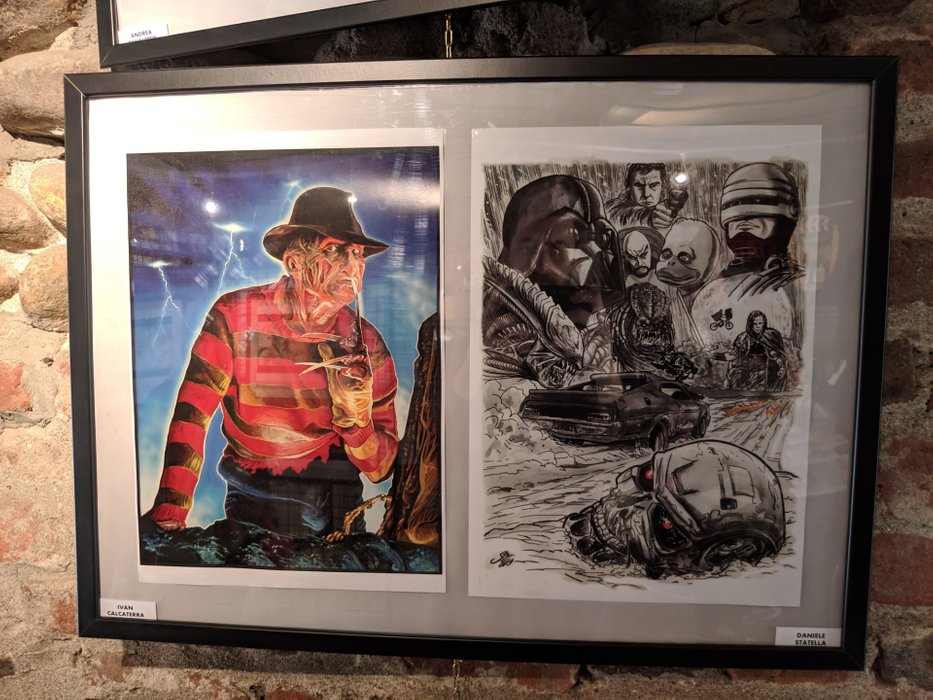 At the bottom left and right of the display cases are the names of the artists
---
Honestly I expected a lot more people and much more material, an event that is still growing and a niche that is dedicated exclusively to local Italian artists and publishers, a very pleasant environment that allowed you to enjoy everything with great tranquility without long queues even in eating where the choice was quite varied, from Japanese to Italian street food.
---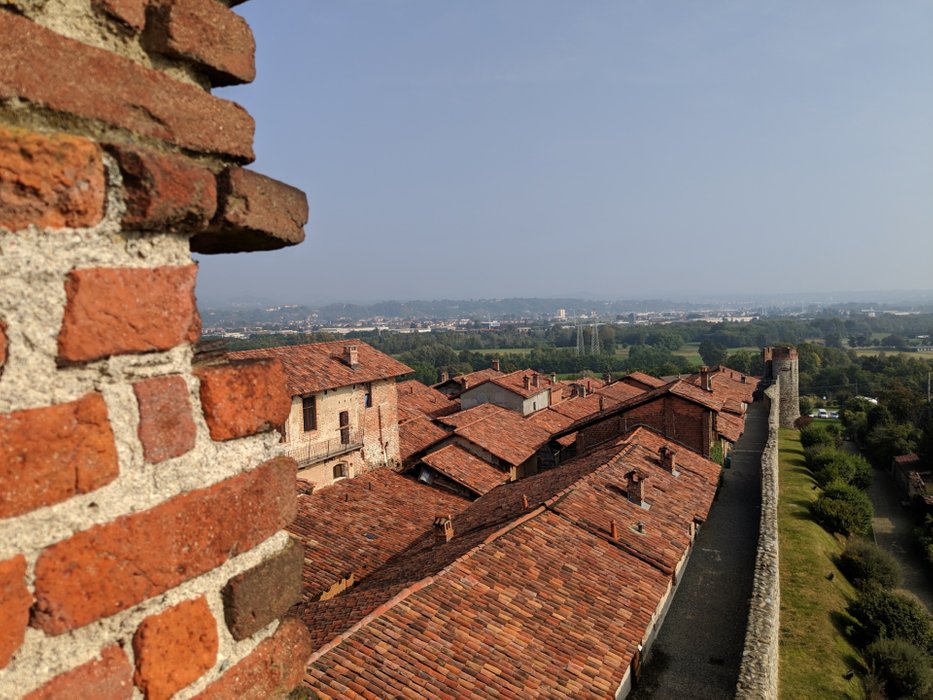 The view of Candelo Village from the top of a tower
---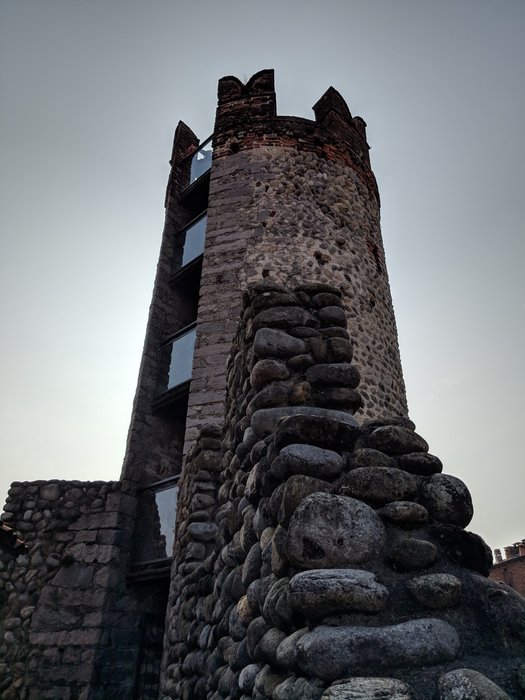 Tower that can be visited via a spiral staircase from which I took the previous picture
---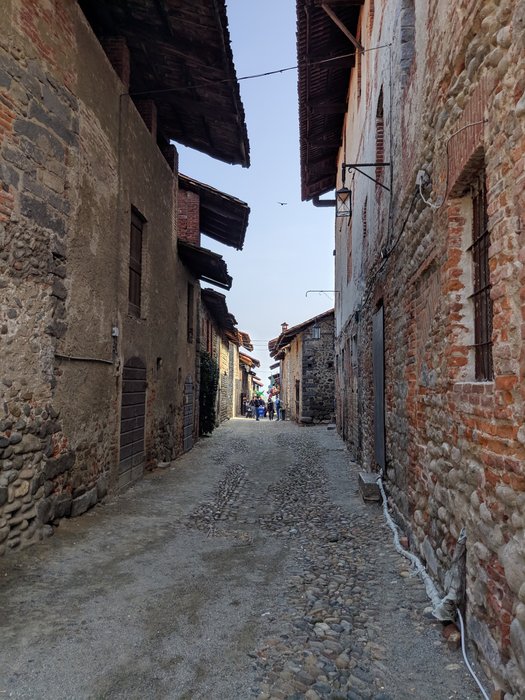 An almost empty street
---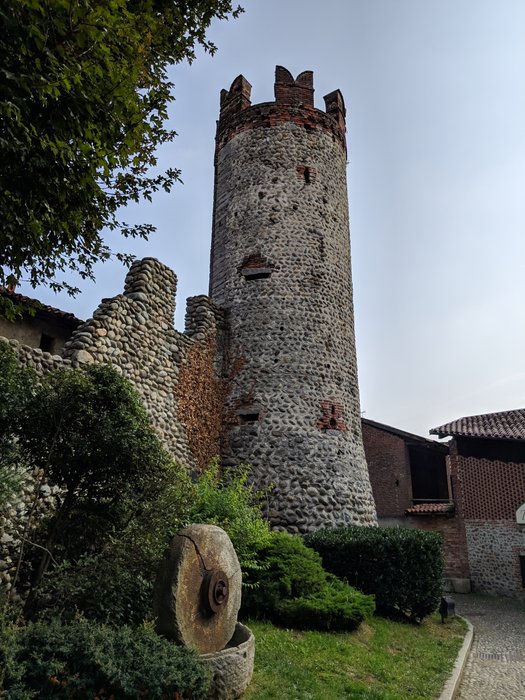 Village tower from outside walls
---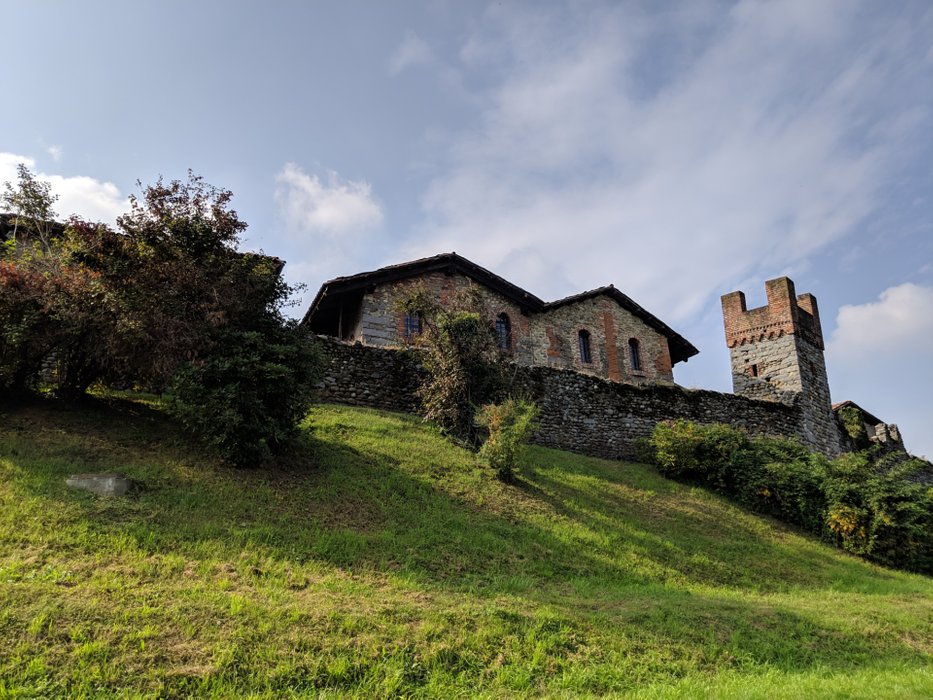 Outside the walls, all around the village, there is a walk on a cobblestone road
---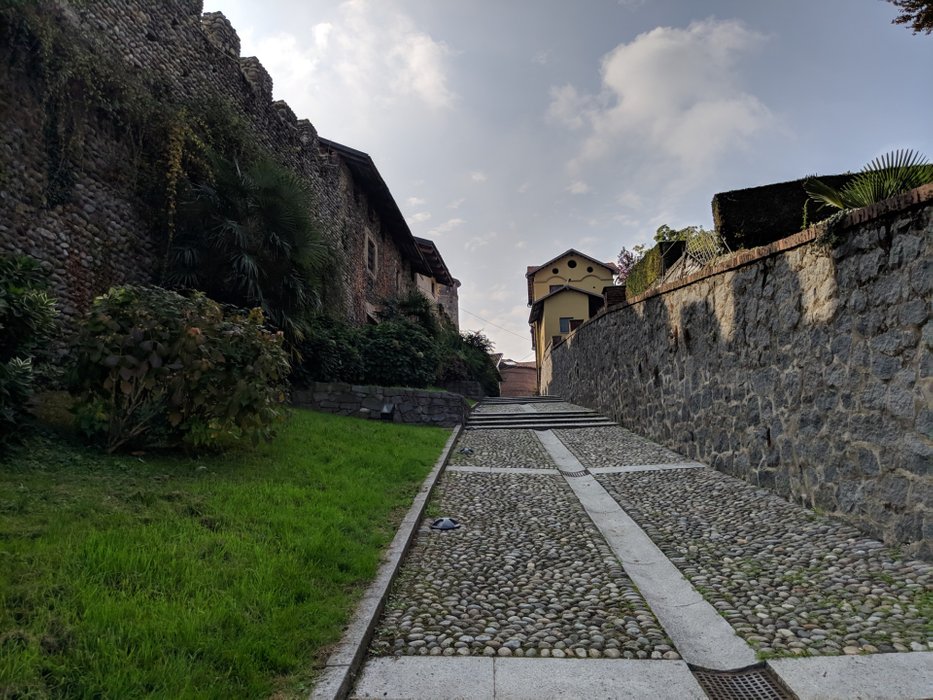 Cobbled street uphill
---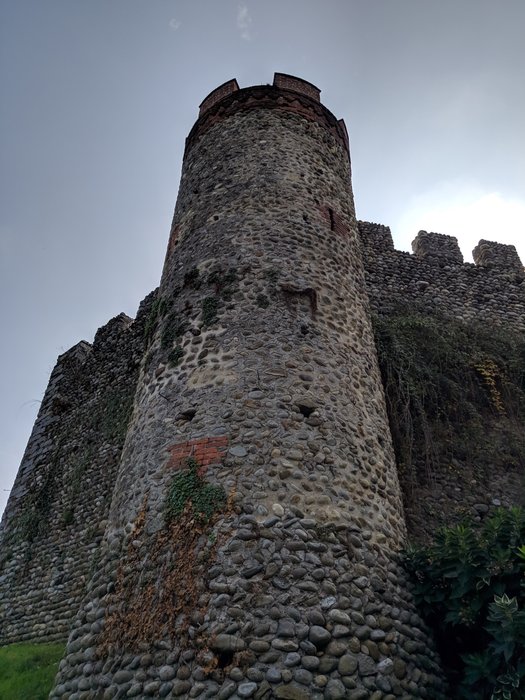 One of the four village towers
---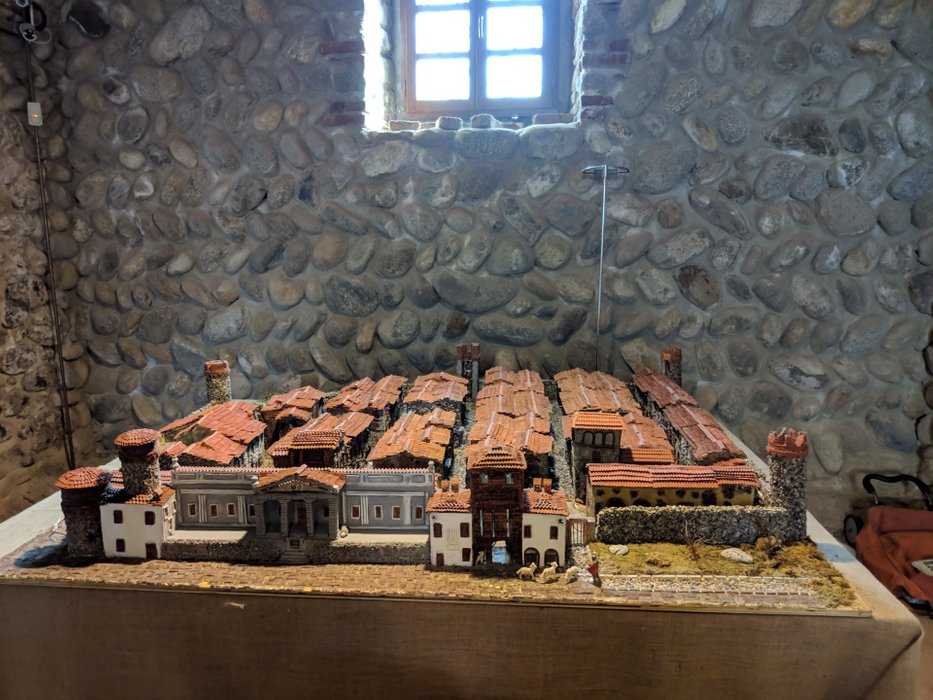 Village's miniature
---
Participating in the event all varieties of age, a jovial mix of comics and video-games lovers, many Cosplayers dressed in different ways, from virtual games to those on paper. There are also some stands where you can play board and role games, the guys who ran them managed to invent short stories to involve lovers of the genre launched by Dungeon & Dragons!
---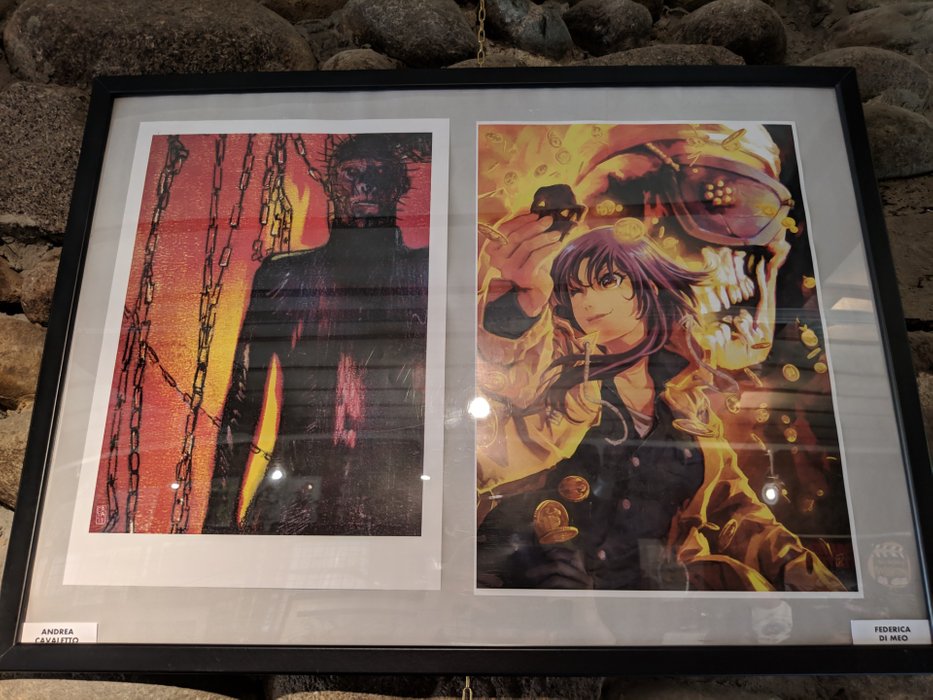 There were so many drawings dedicated to films
---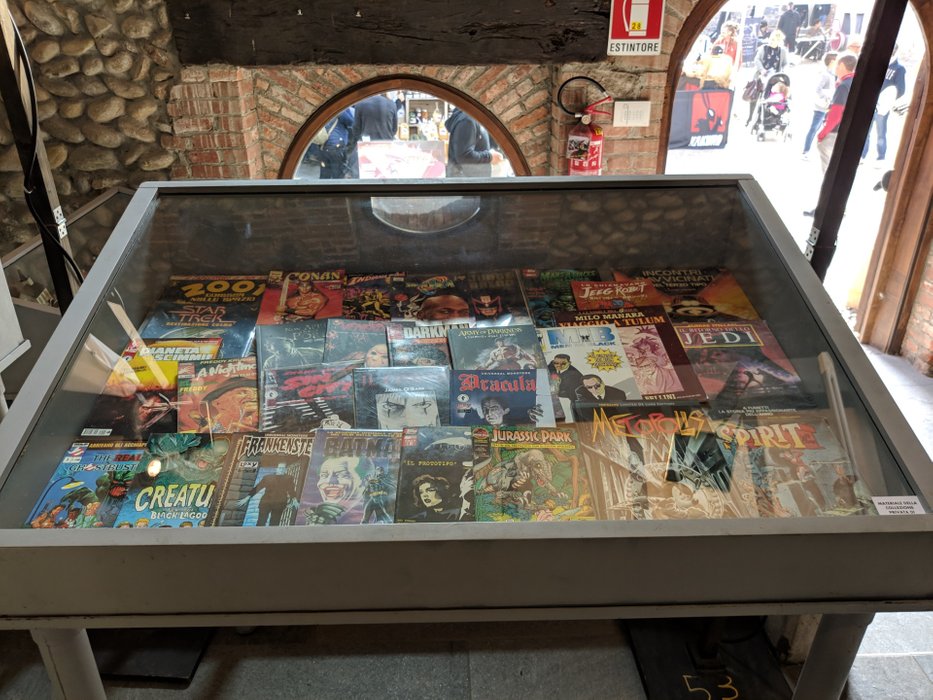 An exposed private collection
---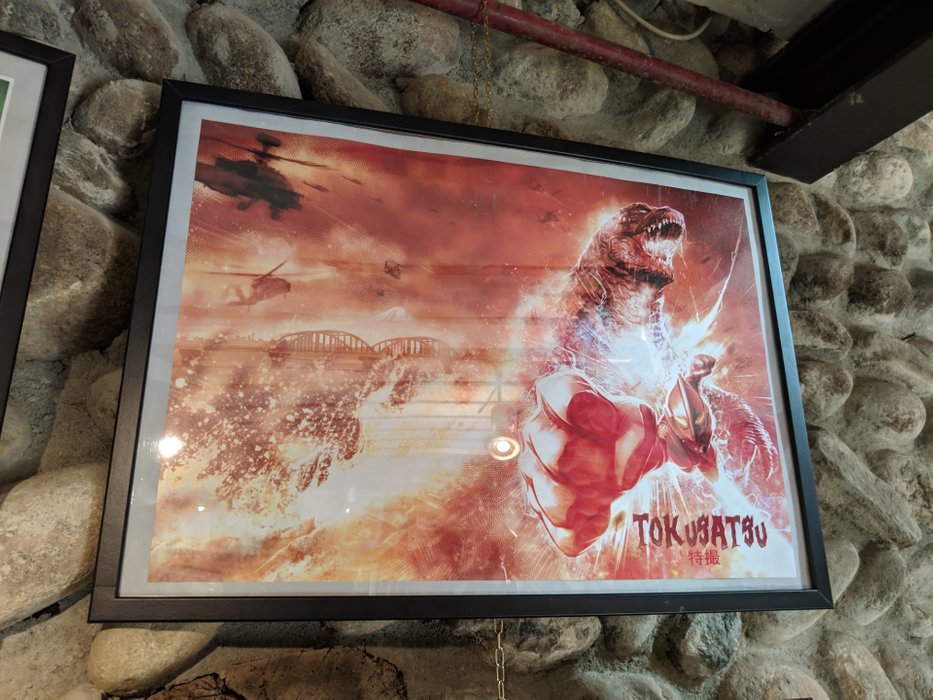 The variety of different drawing styles is remarkable
---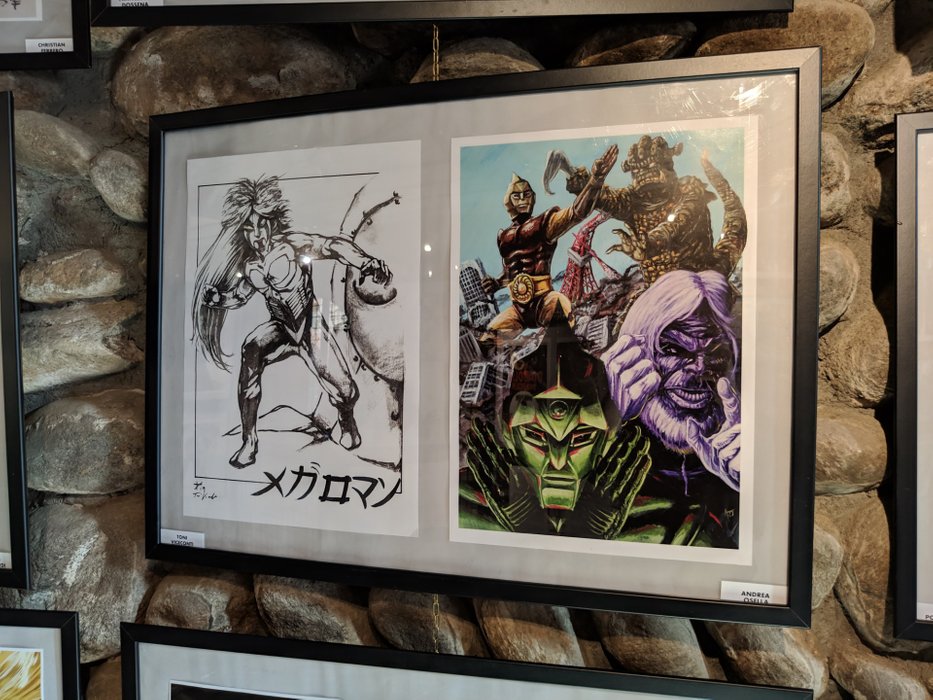 I don't know some of these films characters at all
---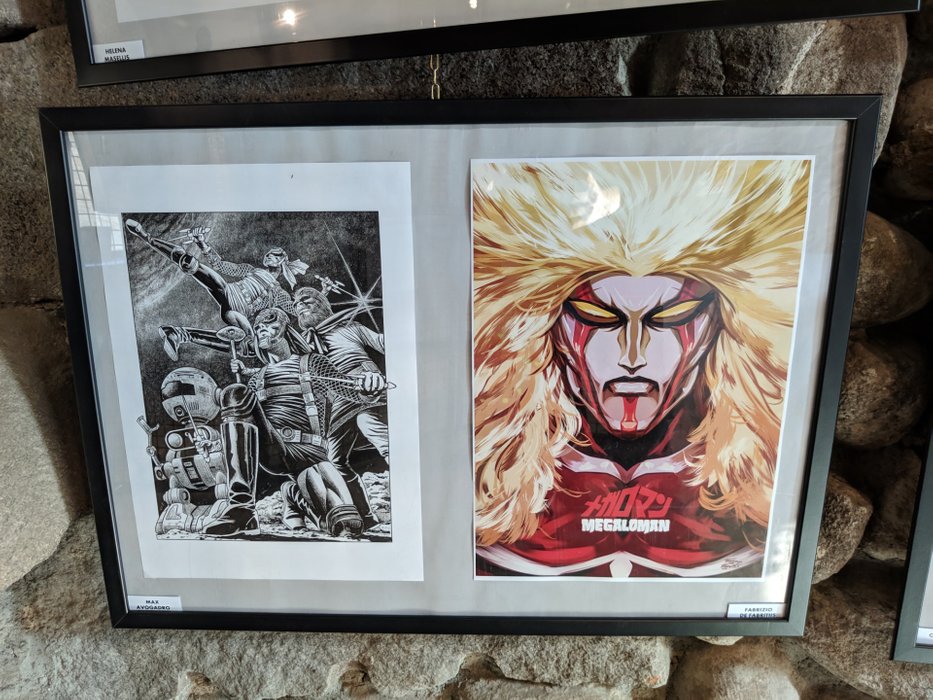 Was great to be able to admire these tables despite a certain ignorance about it
---
Luckily for me I was in the company of my older brother who is quite expert in the comics field, knowing them well enough he gave me some explanations about them and he was able to recognize some of the artists.
---
Here's how the film tables were arranged
---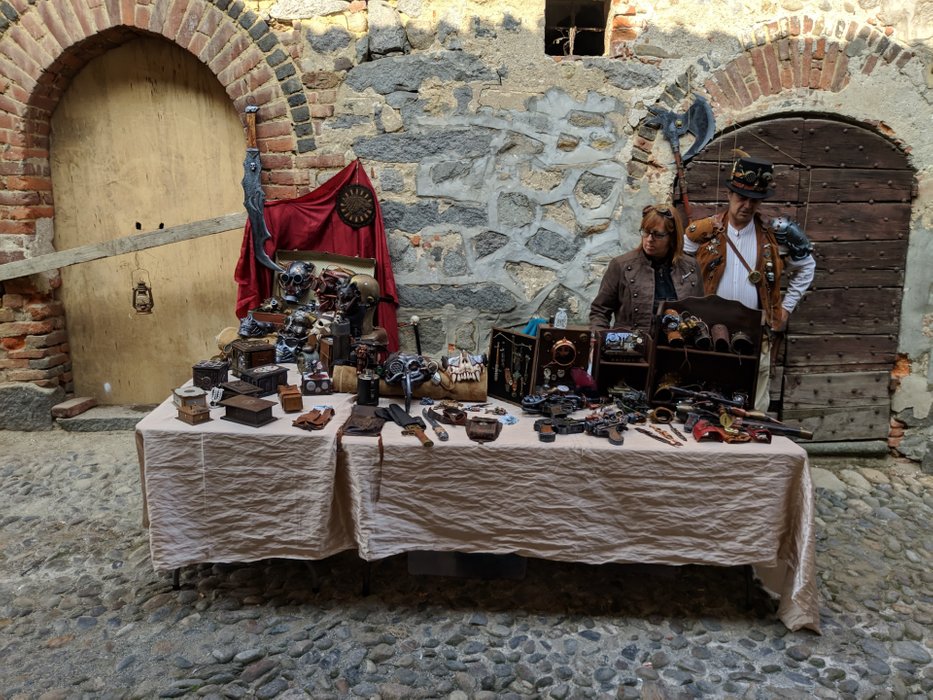 Stand where can buy masks and various Cyberpunk style objects
---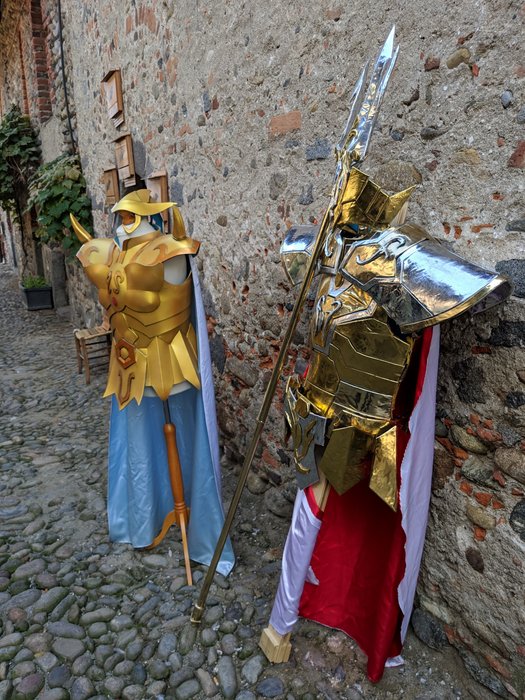 Saint Seiya reproductions armors
---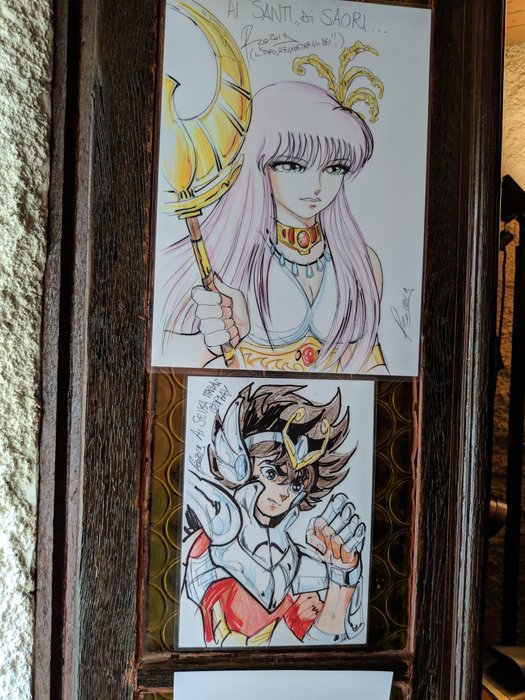 Saint Seiya drawings, behind this door it was also possible to play the video game from the same cartoon
---
A beautiful "easy" day spent in company of family and friends, some little gaffes due to my ignorance on comics world as when talking to Francesco Dossena, artist for the Bonelli, famous itlalian publisher, and Helena Marsellis, who works for Bug Comics, they asked me and a friend what our favorite comics were, the response of both was a bit concise: "Berserk". Apparently quite confused but amused by the our answer they had to improvise in making a custom sketch.
---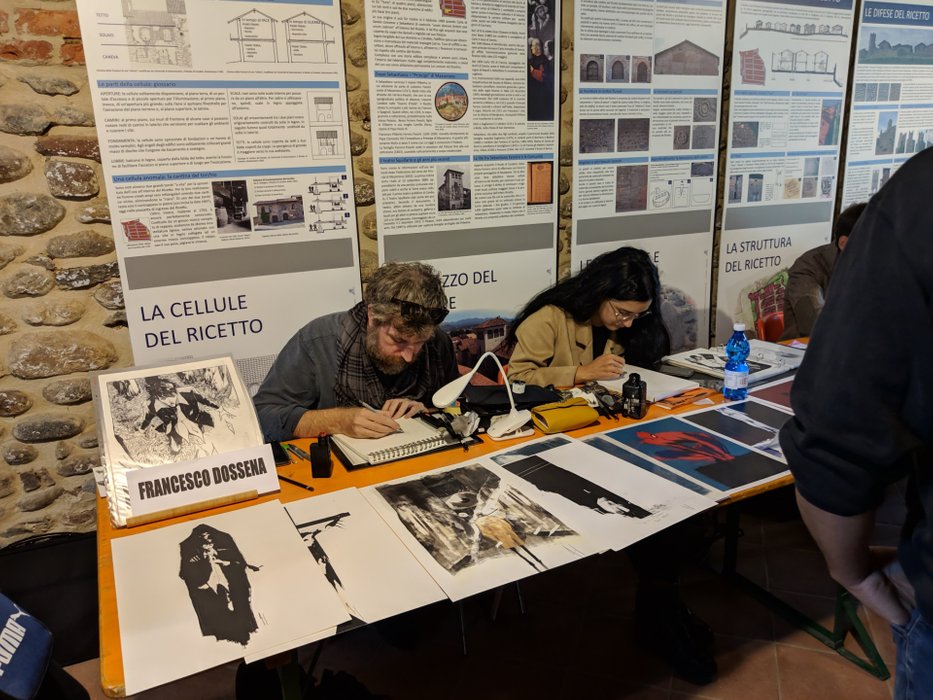 To the left Francesco Dossena, to the right Helena Masellis
---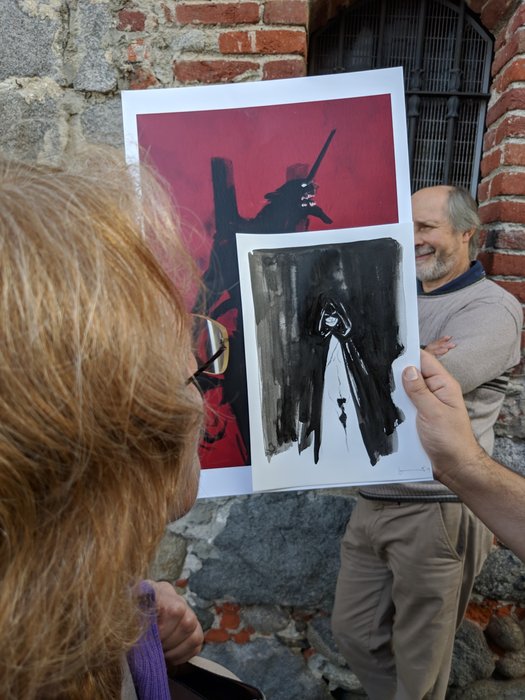 Two drawings by Helena Masellis, the smallest on the bottom right is an improvised sketch made for a friend of mine
---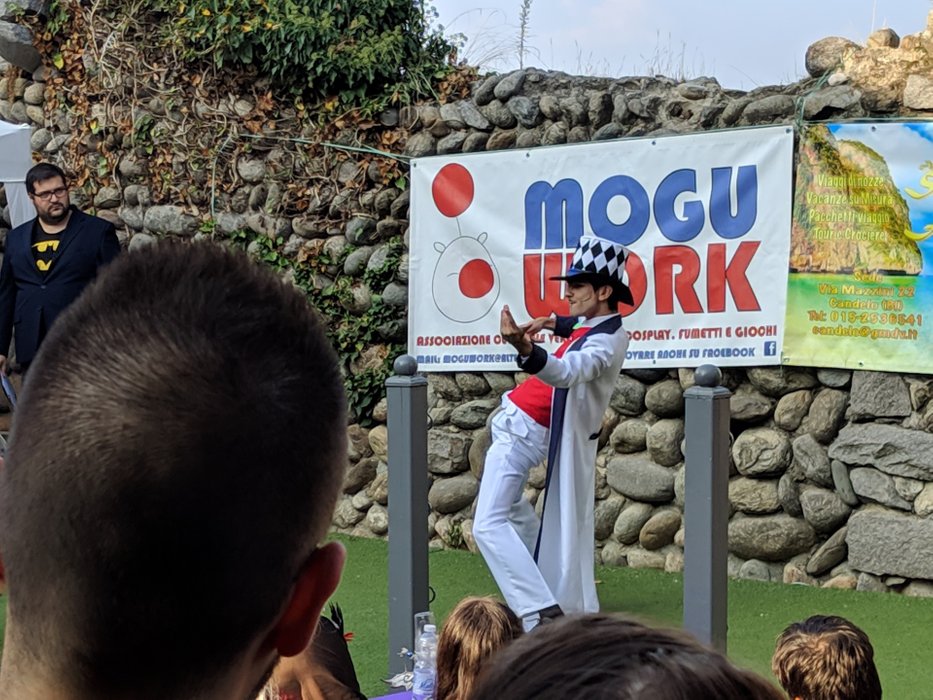 One of the Cosplay present at the show
---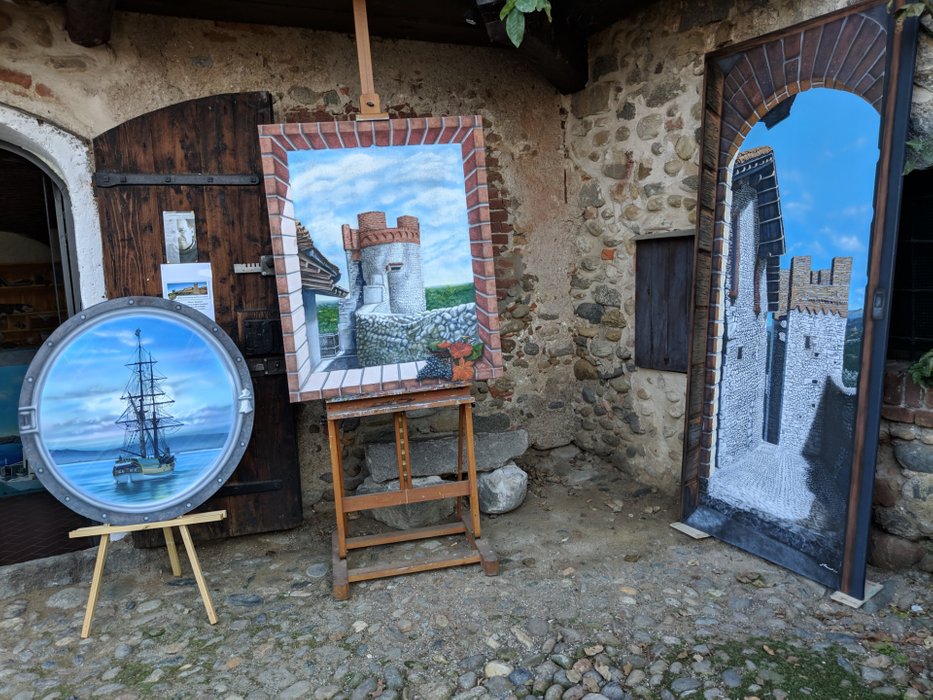 Paintings outside a store
---
My first experience in the comics world was promoted by me with full votes, in March next year there will be Cartoomics, in Rho (Milan) and I am very tempted to go, who knows, maybe one day I will also go to the Lucca Comics, the second meeting place in the world for comics lover that takes place since 1966, second only to Comiket that takes place every year in Tokyo.
---
And now two videos, the first is a interpretations collection of some Cosplay at the best costume competition held during the afternoon, the second a simulation of swords battle.
---
Gara Cosplay, among those that I was able to recognize: Soul Reaper from Diablo III, Brienne and Melisandre of Games of Thrones, Peter Pan's Tinker Bell and characters from Ken Shiro
---
Swords battle
---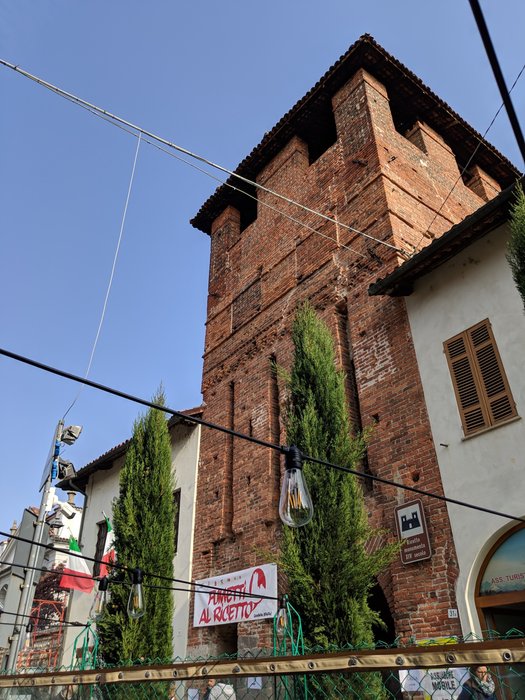 Event exit
---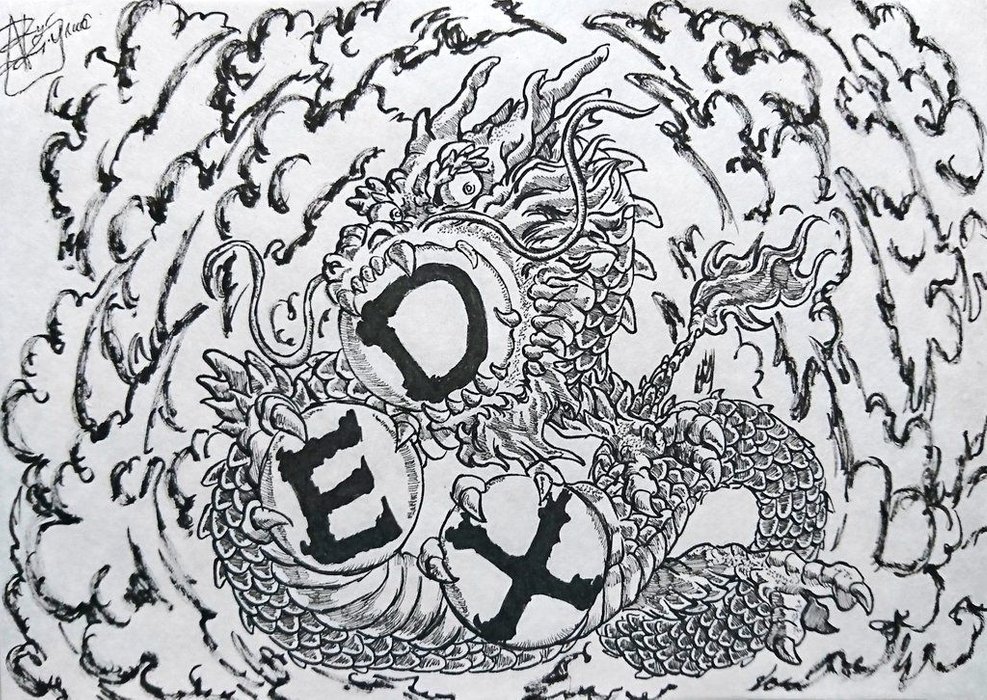 Logo by @ryo-6414
---
Thanks for reading and watching, a big hug and see you soon!
---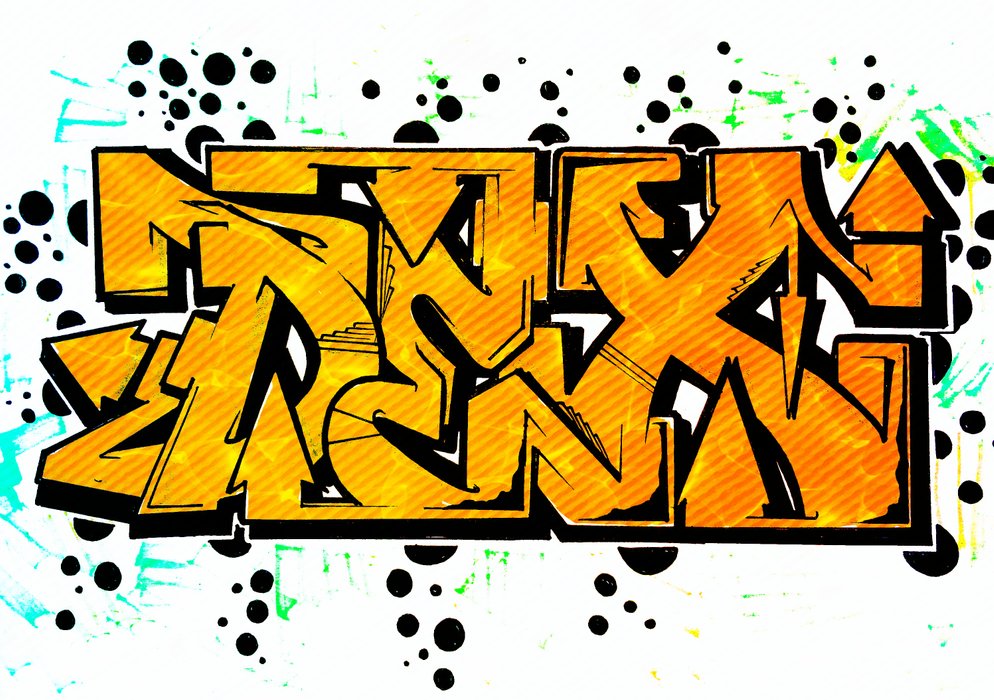 Logo by @ran.koree
---