We have arrived at our first stop, the island of Oahu in Hawaii.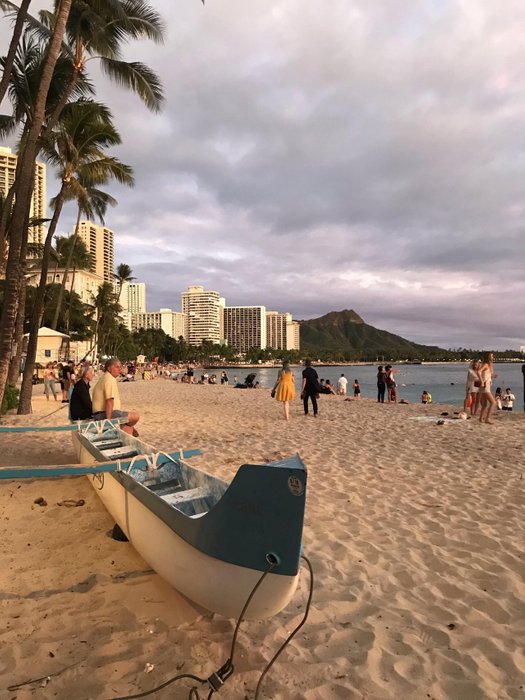 Views of Diamond Head from Waikiki Beach.
Our journey began bright and early yesterday with a 9am flight to Honolulu. The travel time was just under six hours. Luckily we had comfort plus seats... so a little more spacious than regular economy.
Weather at touch down was pretty pleasant. Overcast skies and slightly muggy, but the trade winds kept the 84F temperature in check. After a long wait to collect our bags we headed to our hotel, the Hilton Hawaiian Village on Waikiki Beach.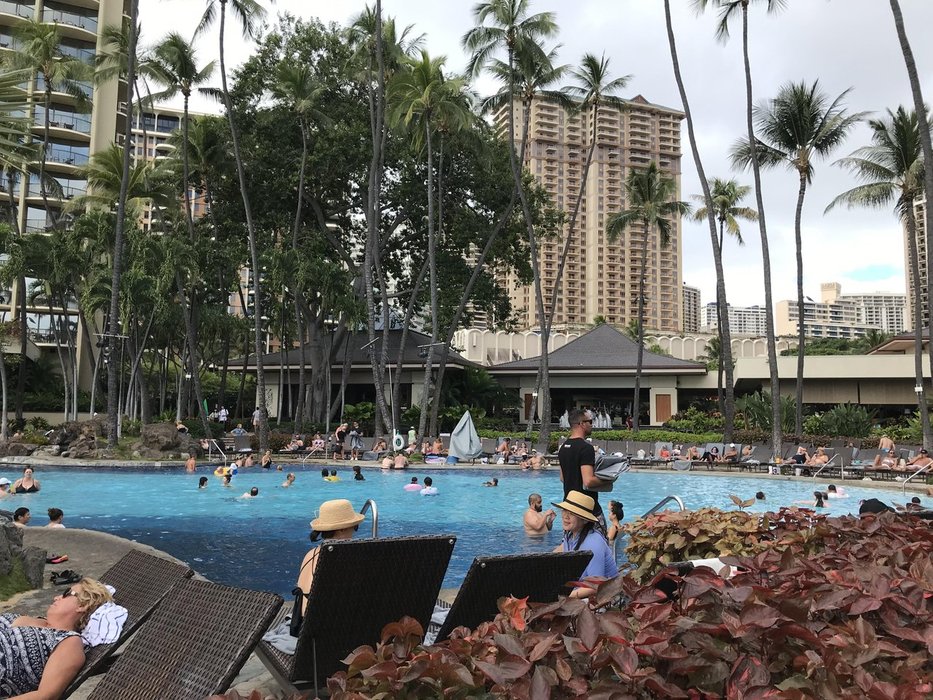 One of FIVE pools!
This place is a TOTAL resort. It has it's own shopping village and at least 10 restaurants. We visited one of the onsite art galleries after checking in and also spotted three of the five swimming pools. There is a lagoon on the other side of the property (we haven't seen yet), but supposedly you can rent paddle boards and canoes there.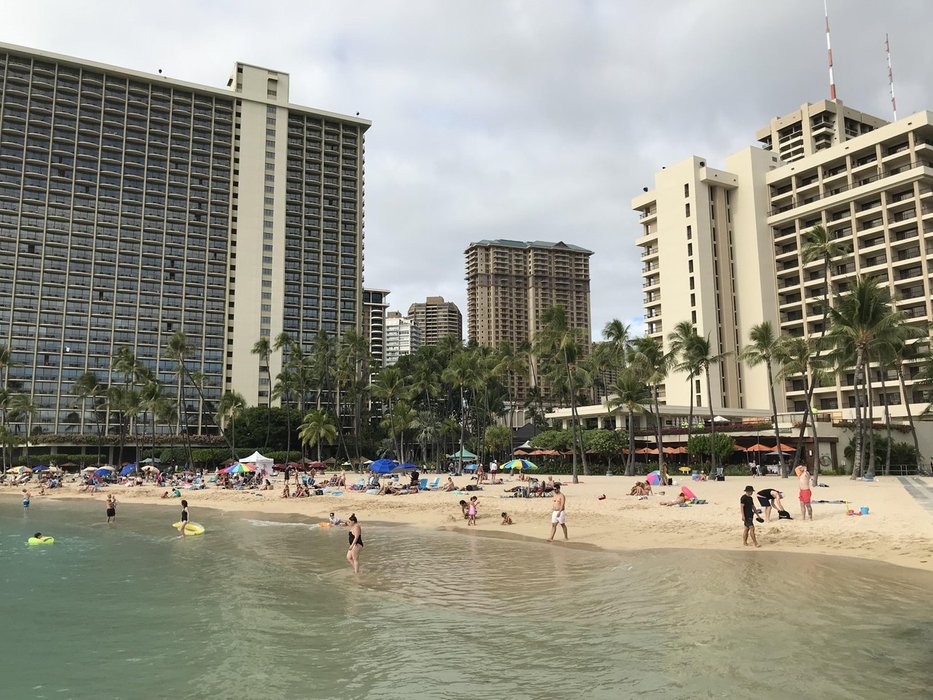 The Hilton
After a brief explore of the property we walked down Waikiki Beach. Beside the sand there is also a paved path to follow towards Diamond Head. Taking in this most iconic Hawaiian view was soooo relaxing.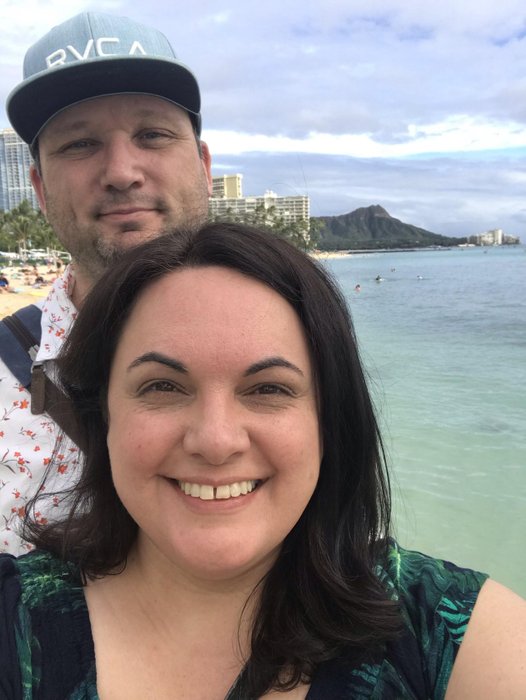 Happy Tourists
We left the beach at the Royal Hawaiian Hotel to do some window shopping. Honolulu is filled with high end designer shops. However, we kept to the surf and tourist trinket shops.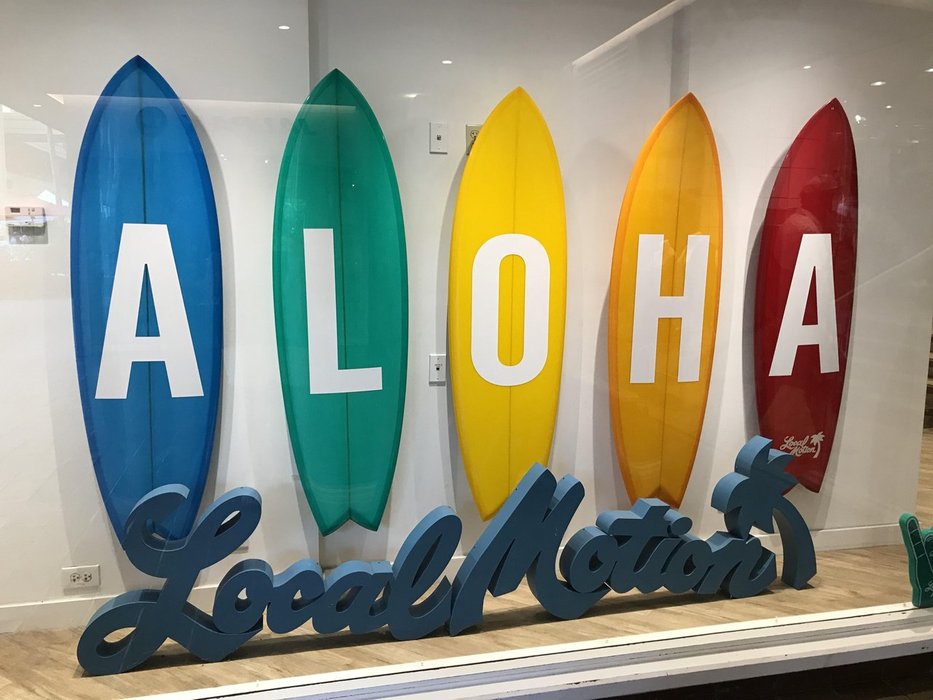 Aloha!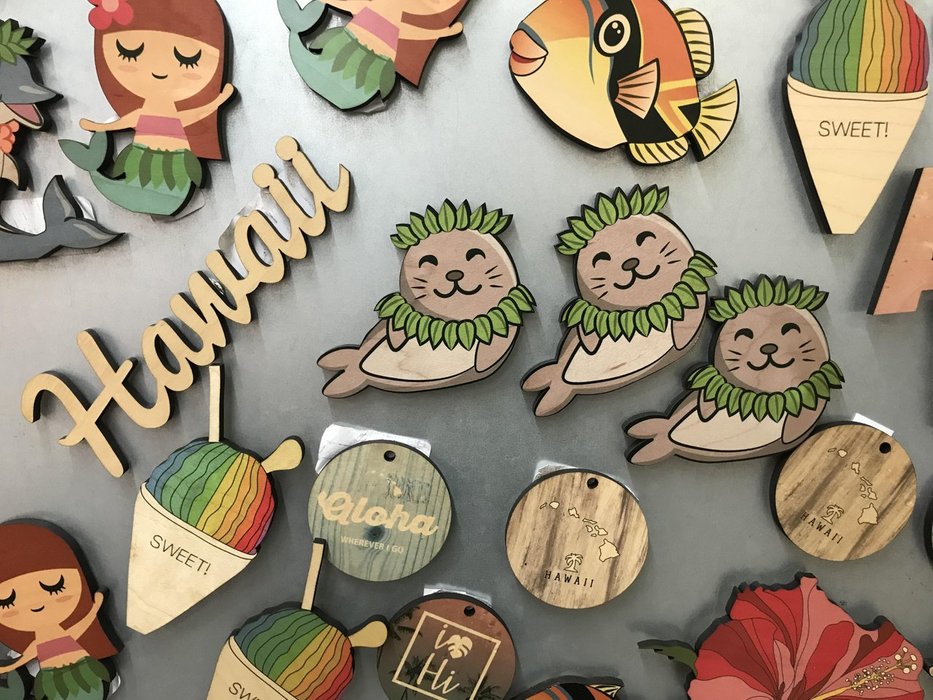 Such cute little wooden magnets!
Next on the evening's agenda... dinner at Duke's. The restaurant is named after the famous surfer, Duke Kahanamoku. He put surfing on the map in the 1920's and grew up in Hawaii. The restaurant is right on the beach and serves such tasty food. 🤤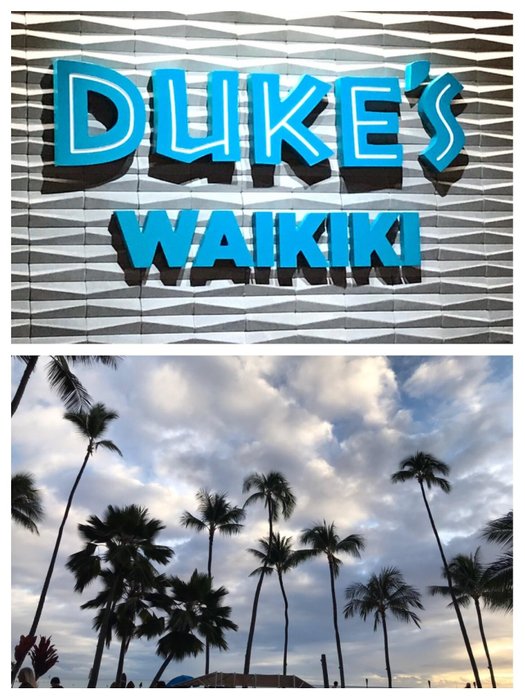 Palm tree views from our table.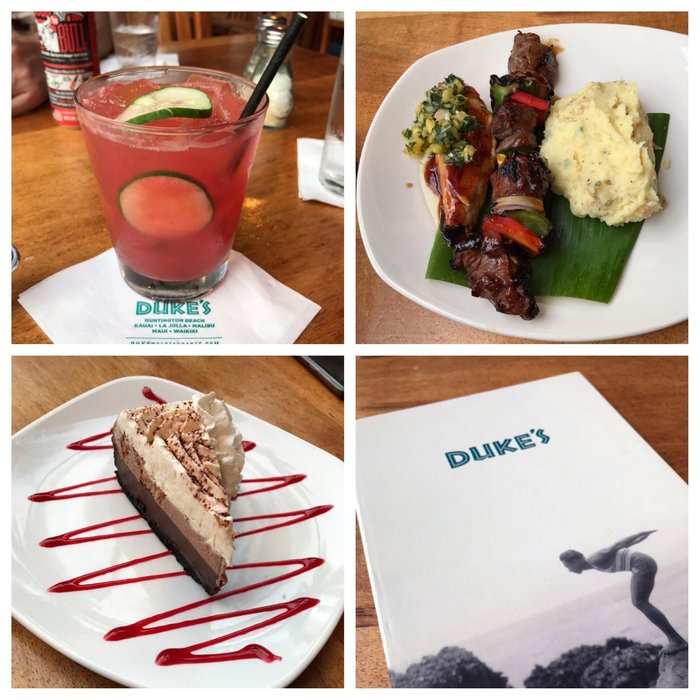 My meal! To drink I had a "SANDIA SPARKLER" fresh watermelon juice, lime, cucumber, simple syrup and basil with club soda. My main was the "KUSHIYAKI KABOB" grilled skewers of teriyaki chicken, steak, peppers, onions, zucchini, with roasted pineapple salsa. For dessert we shared "CHOCOLATE CAKE"
Chocolate cookie crust, chocolate fudge cake, topped with white and dark chocolate mousse, raspberry sauce. Everything was superb!
As dinner finished the sun was just setting. In the distance there was a sailboat perfectly framed between two palm trees, the sands of Waikiki, the ocean waves and the purple colored sky. It was absolutely stunning.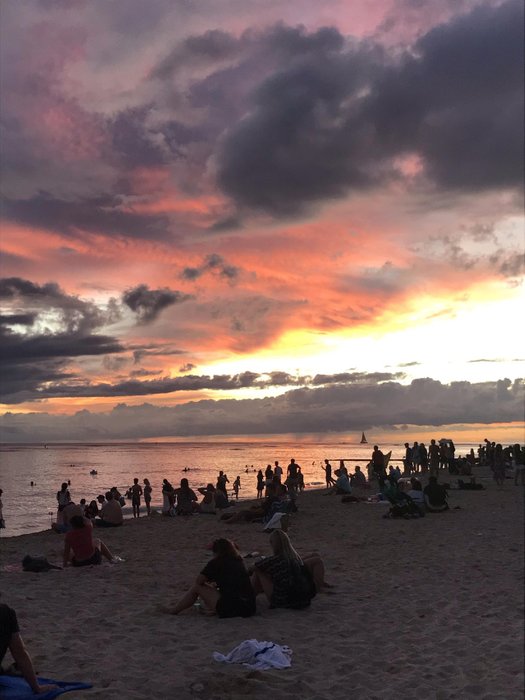 Sunset, sand and surf
As the sun set, tiki torches were lit along the beach and throughout the retail core of Waikiki. We followed the flames to a few more shops and then headed back to the hotel. We were lights out by 8:30pm. 😂🤣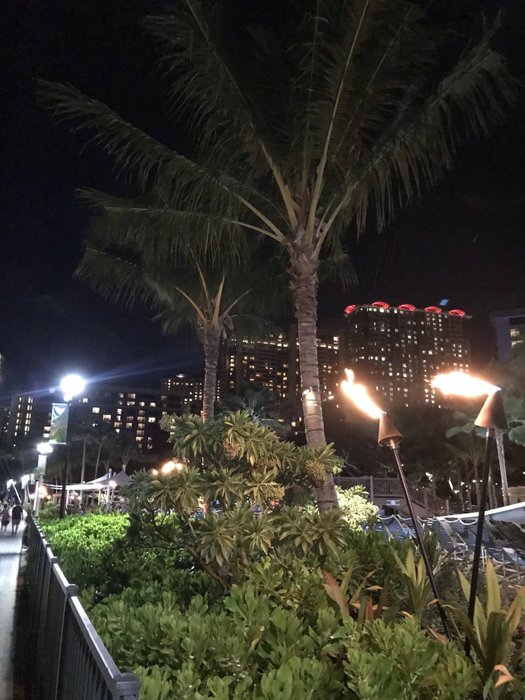 Night time along Waikiki Beach.
The sun is just up again, so time to start another day in paradise. 😁🌺🏝🍍
---
Proud Member of: