Hi Steemit!
I am back from vacation. It was great to get out of town and FAR away from work. Over the next few days I will share some pictures from the trip. Suffice it to say, a good time was had all around. ☺️
---
I am a Disneyland addict.
Well... I suppose not like some people. I don't have a home full of Disney themed decorative items or a wardrobe filled with Disney clothes, but I do love it there. Disney has branded itself as The Happiest Place on Earth, it definitely is my happiest place.
Yesterday Last Thursday, I returned to my happiest place!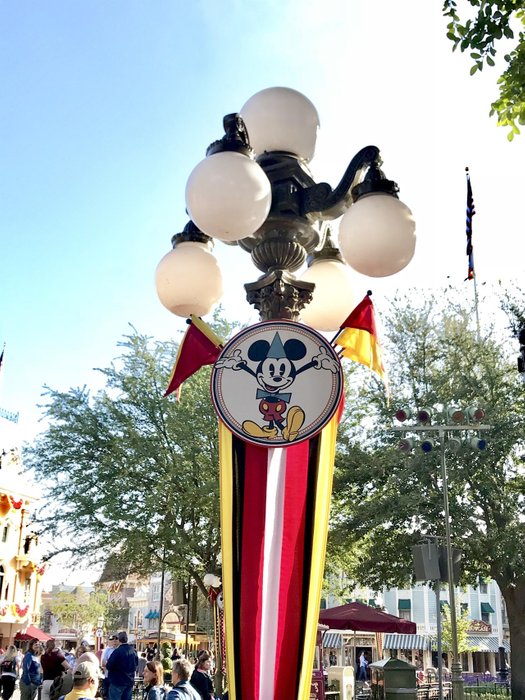 The park is celebrating 90 years of Mickey Mouse!
This trip we only visited one park (Disneyland) for one day. The park prices each day based off of customer demand. Our single day, single park tickets were $129 per person. NOT CHEAP! Yet... so worth it!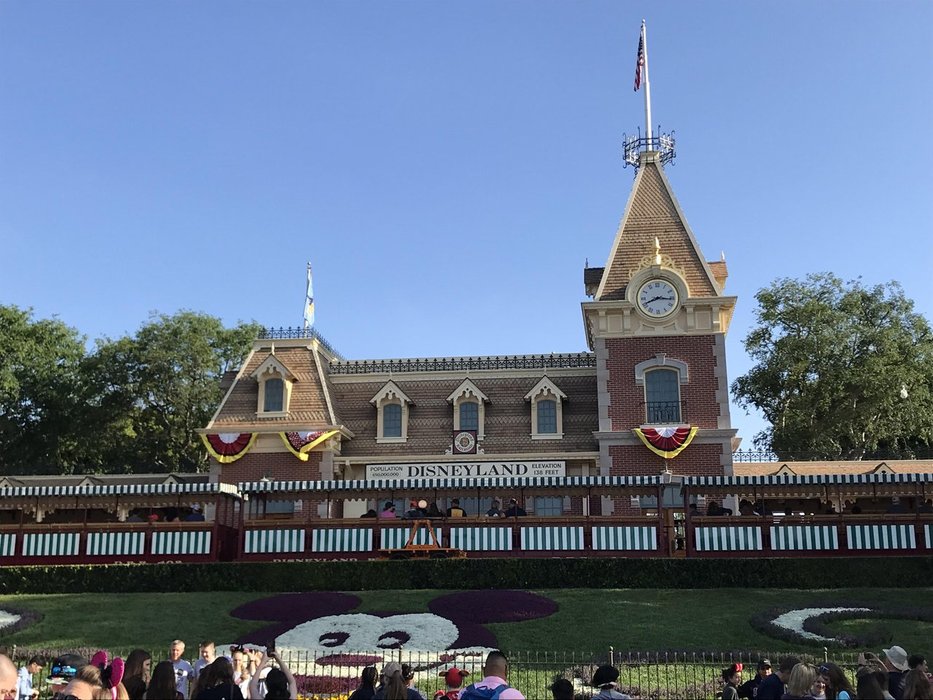 Classic first view as you enter Disneyland, California.
We always get to Disneyland right when it opens. Last Thursday this meant an 8am arrival. Lucky us, we always stay within walking distance of the main gate.
After pausing for photos in front of the Disneyland Main Street train station, everyone heads into the main part of the park. The path takes you under the stone arches supporting the train tracks and past one of my most favorite signs.
Here you leave today and enter the world of yesterday, tomorrow and fantasy.
And with that you emerge on Main Street USA.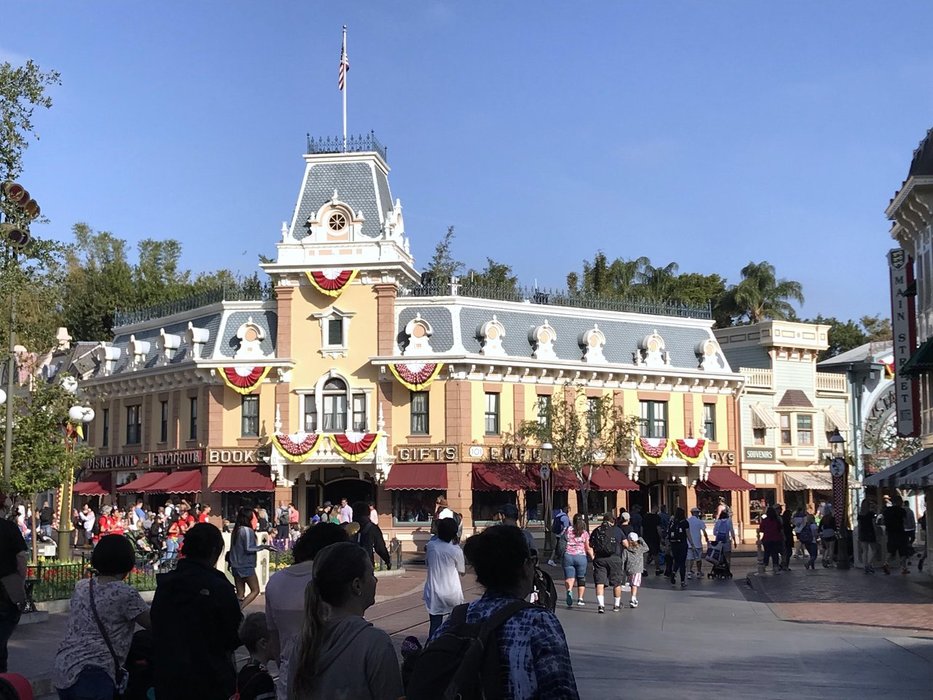 Disney Emporium on Main Street
Being on Main Street is taking a walk down an idealized American Main Street of the late 19th or early 20th centuries. The area itself is based off of Walt Disney's home town. This is a great spot for "character" photos when you first enter the park.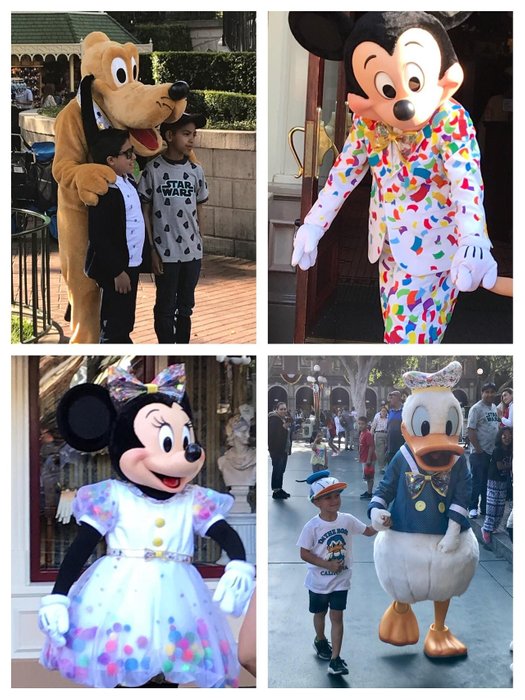 Four of Disney's BIG FIVE - Pluto, Mickey, Minnie and Donald! Only needed to find Goofy.
We always speed through Main Street to our first stop - Adventureland! Adventureland is probably my favorite area in Disneyland. Some of my favorite rides are here, and the area is so well done. It feels exotic, sort of a combo between Hawaii, Marrakech and a jungle outpost.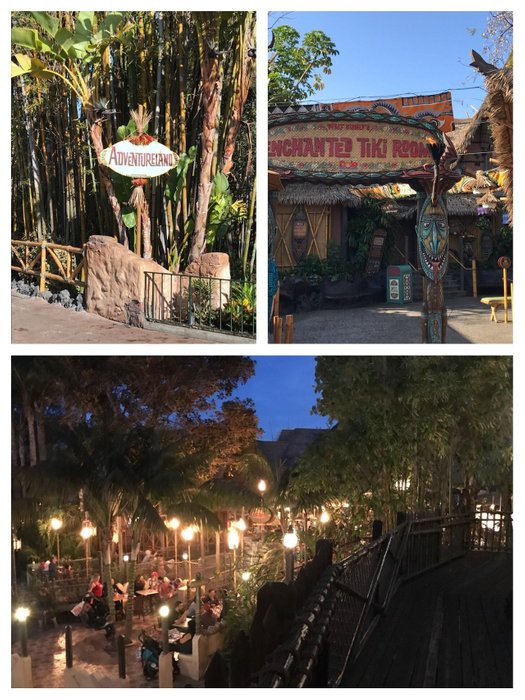 Adventureland day and night.
Adventureland's number one attraction is currently the Indiana Jones ride. We always go here first. However, the area is also home to the classic Jungle Boat cruise and the Enchanted Tiki Room.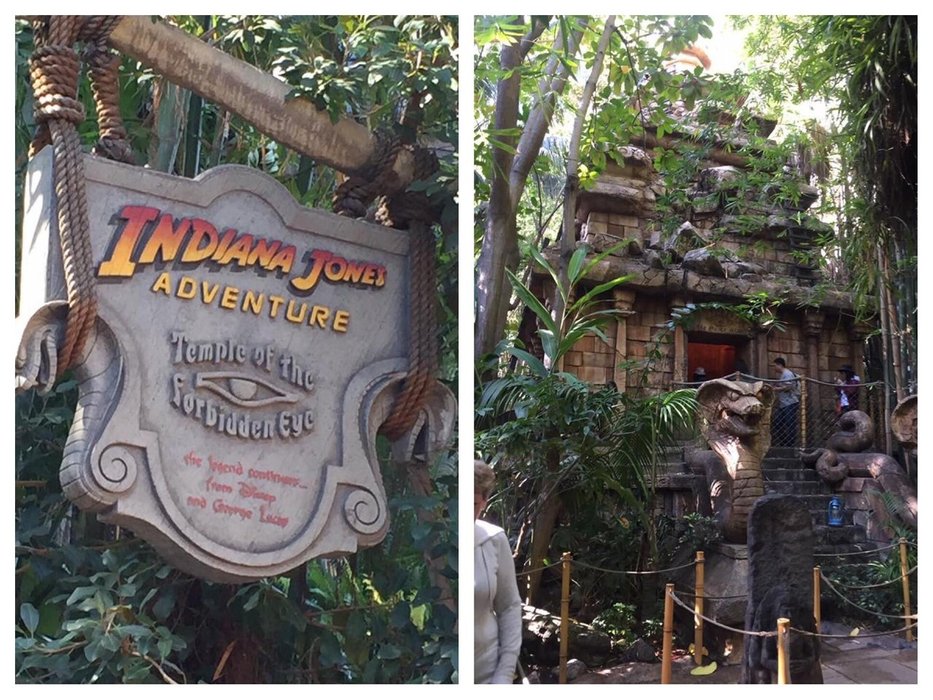 Seriously BEST ride EVER.
From Adventureland we usually head up towards New Orleans Square to hit up Pirates of the Caribbean and the Haunted Mansion. However, this visit we ducked through Frontierland and instead road the Mark Twain Riverboat. It was very peaceful after the intensity of Indiana Jones, and it gave us a tiny glimpse of Star Wars Land!! (Opening May 31).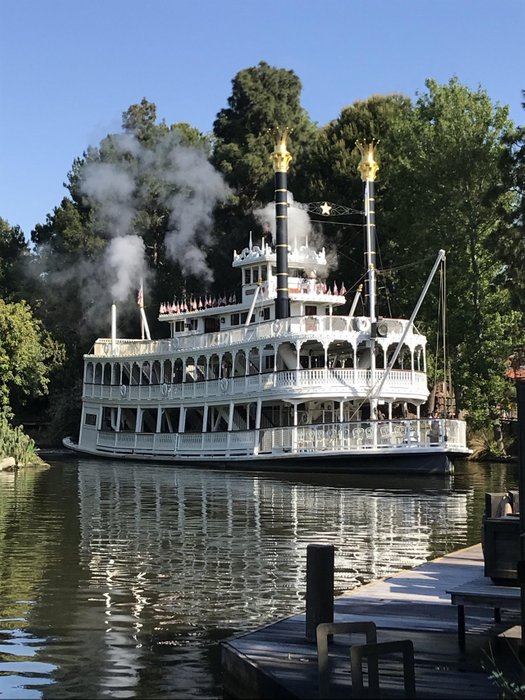 The boat takes a journey along America's most famous rivers.
After a relaxing ride on the Disneyland Railroad it was time for lunch. (No food shaped like a mouse was consumed.) 😂🤣 Lunch gave us the energy for Pirates, Haunted Mansion and encounters with multiple Winnie the Pooh characters. We then headed to Tomorrowland to soak up all the Star Wars things.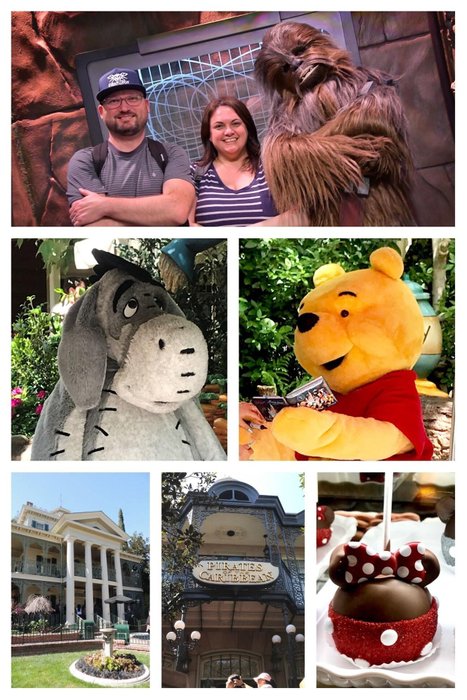 Boom!
About this time we were six hours into Disney, and it seemed like a perfect point to take a break. After a stroll through the Downtown Disney shops (located outside of the park), we went back to our hotel for a rest. The rest lasted four hours.
Then it was back to Disneyland at night!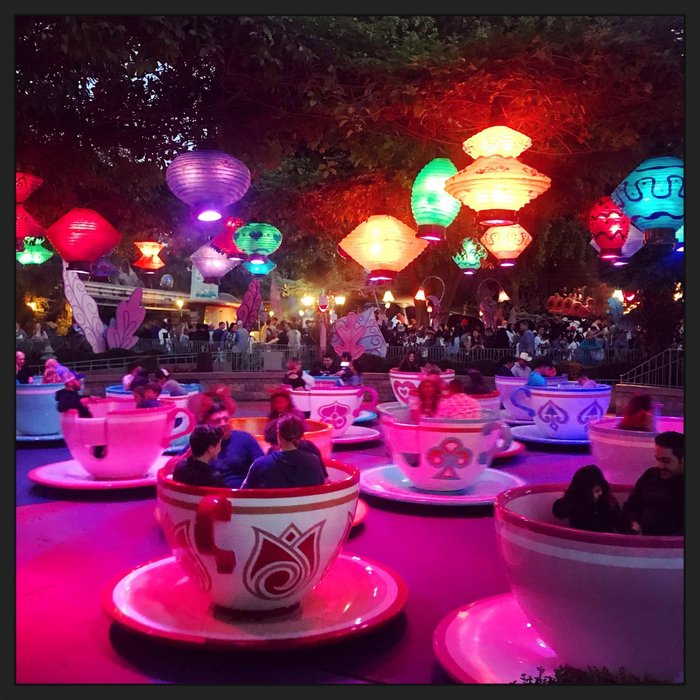 Teacups
I LOVE Disney after the sun goes down! The whole mood of the park changes. There are far fewer little kids and the night time rides have an extra air of excitement. Plus, the park has several night shows set to music, many of which include pyrotechnics! 😍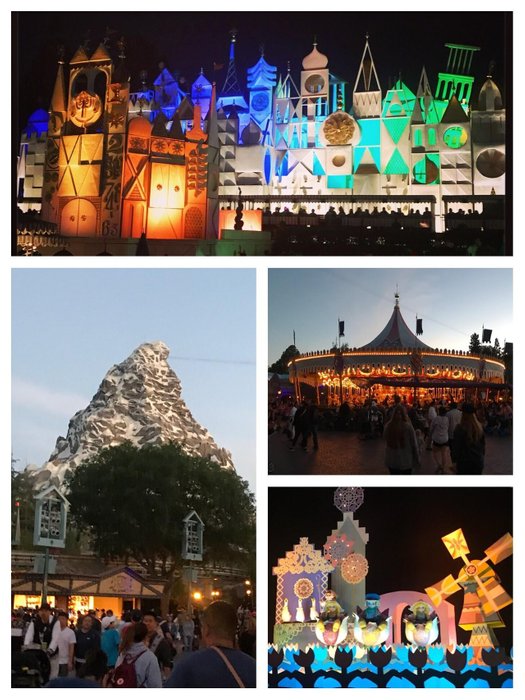 Soaking up the sunset into night vibe.
We did a lot of wandering in the evening. We also managed to go on a few rides including: The Jungle River Cruise, The Matterhorn and It's a Small World. The park absolutely sparked at night thanks to the glow of thousands of twinkle lights.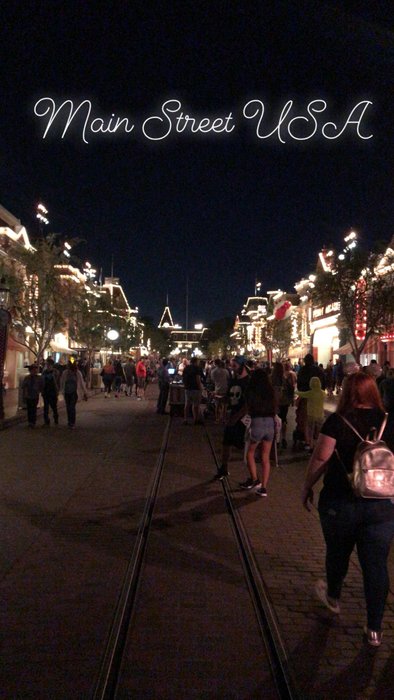 Though Disneyland stayed open to midnight the day of our visit, we decided to leave the park a bit after 10. Nine hours seemed sufficient this visit, and besides... I know we'll head back again soon. We always do. ☺️
All photos are my own.
---