Today is #MarketFriday an initiative by @dswigle to highlight market experiences from around the world.
Join me today as I explore Boston's Eataly.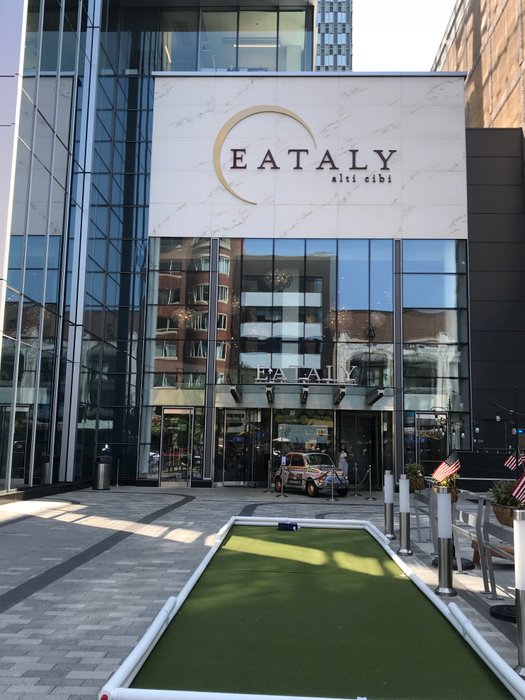 Enter Eataly Boston.
Eataly is a high end food hall highlighting the food and food lifestyle of Italy. The first Eataly opened in Turin in 2007. Since then the food emporiums have opened around Italy and the world including Stockholm, Moscow and six US locations.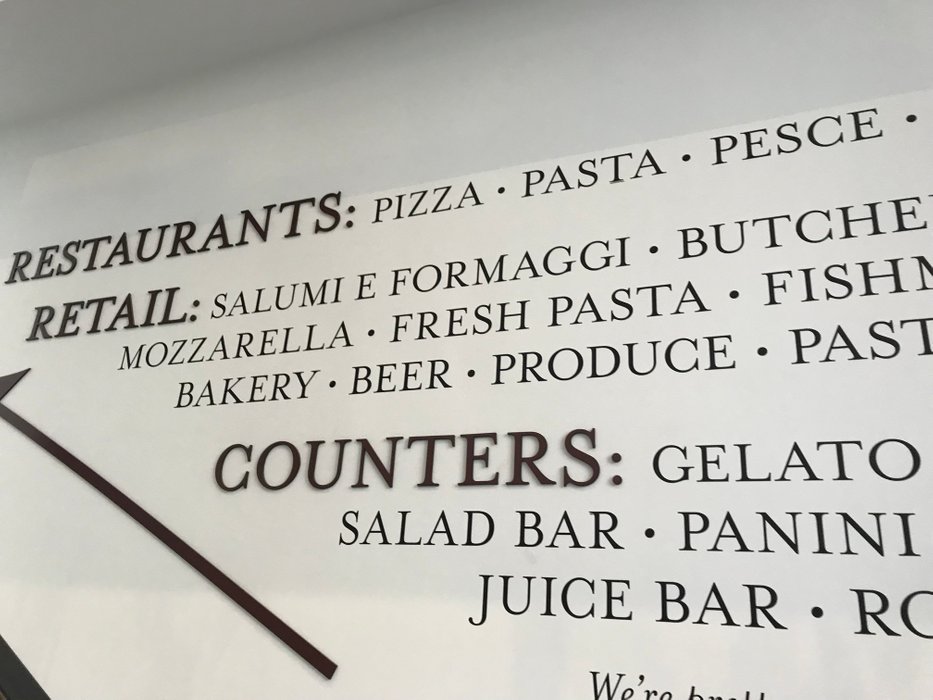 Ascending the elevator into Eataly.
My first visit to Eataly Boston was in December 2016. It was a total sensory overload in the BEST way. The space is filled with countless vendors selling every Italian treat you might desire. Being back in Boston today, I was excited to check out the food extravaganza again.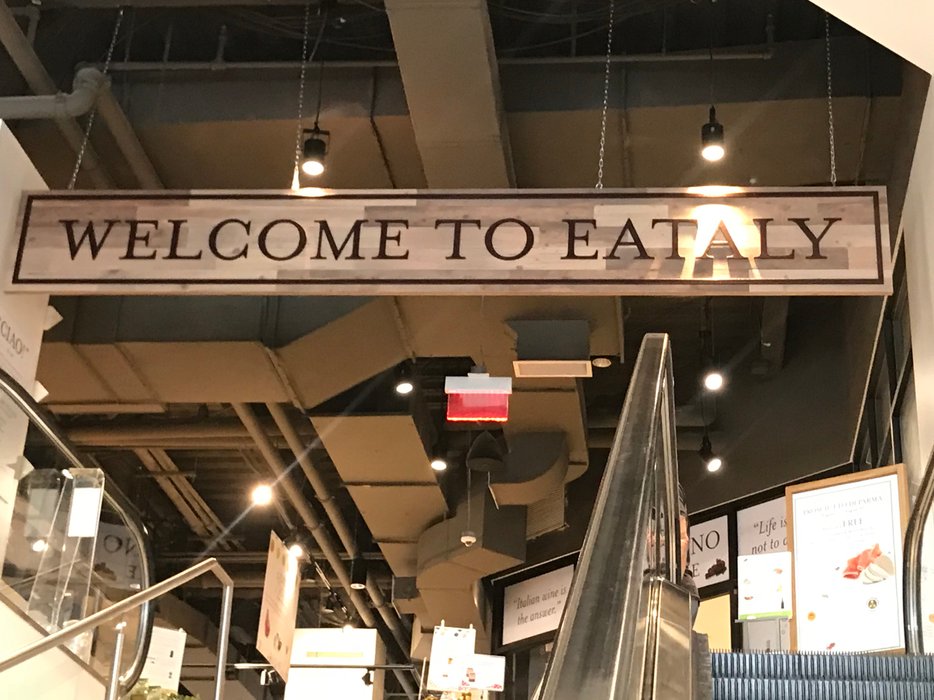 Welcome.
Eataly Boston has several sections. The outter perimeter features a wine shop, butcher, bakery, cheesemonger and fishmonger. There is also a small bookstore/gift shop specializing in cookbooks and cooking related Eataly gifts (aprons, tea towels, etc.).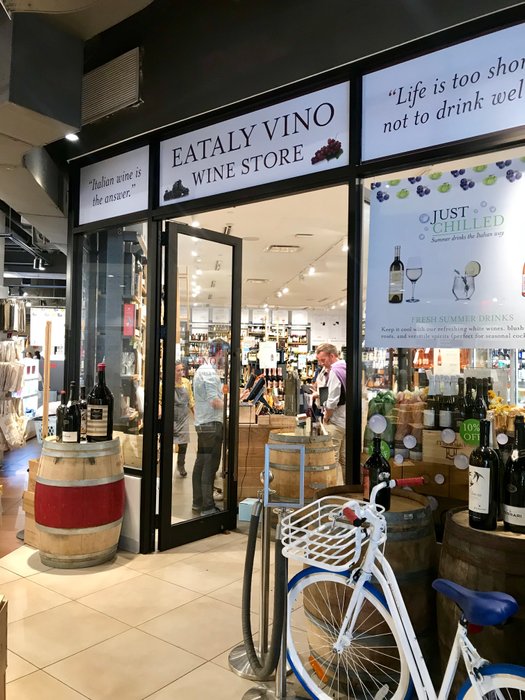 Vino
🍷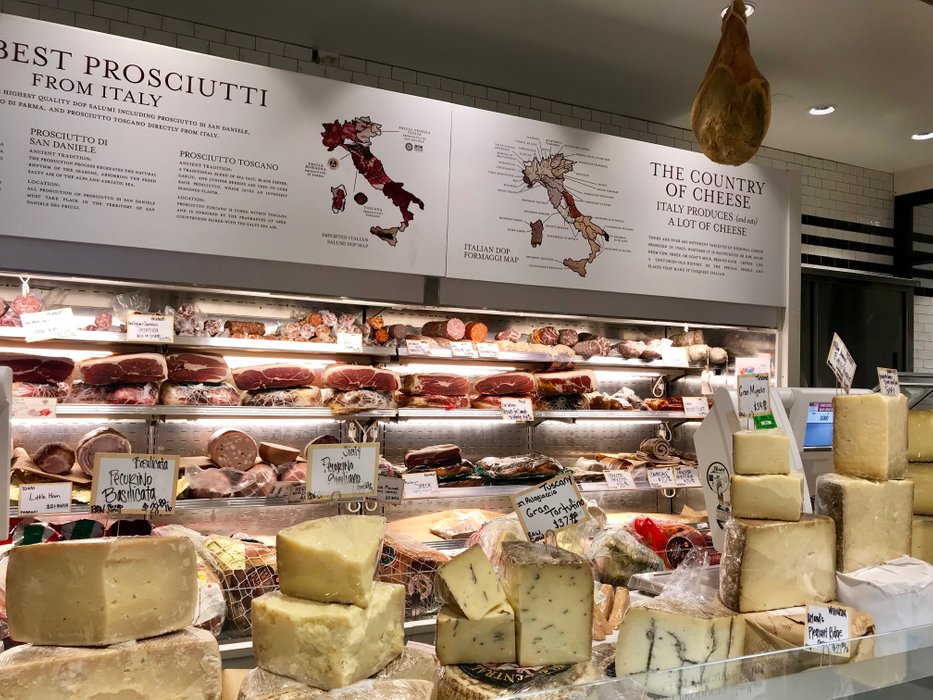 Prosciutti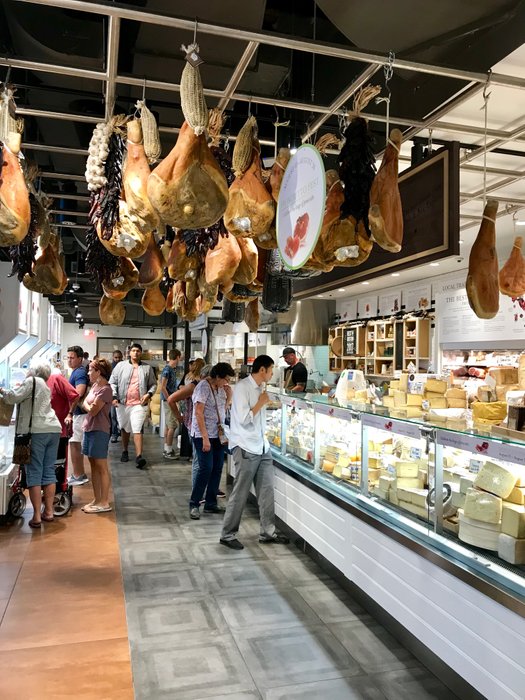 Look at all the dried meats!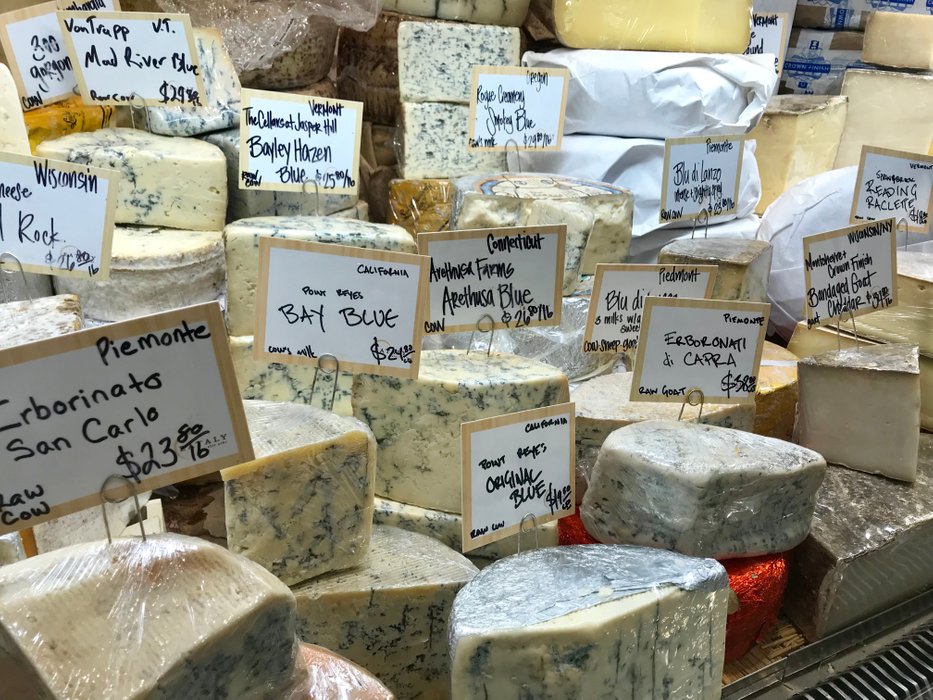 So much cheese.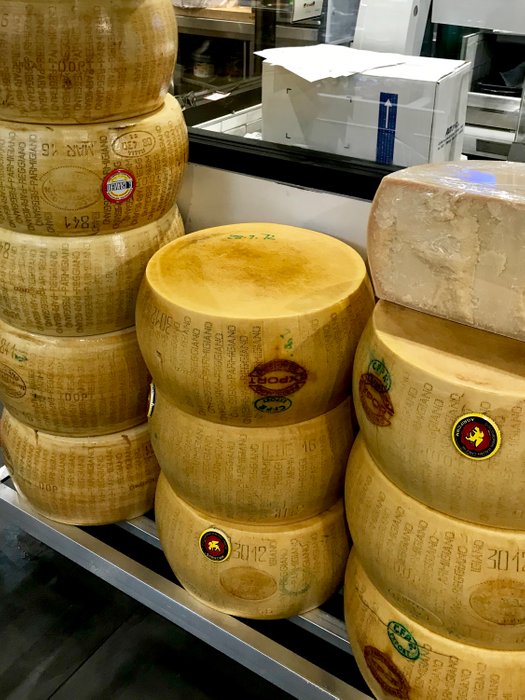 Giant wheels of Parmesan
🧀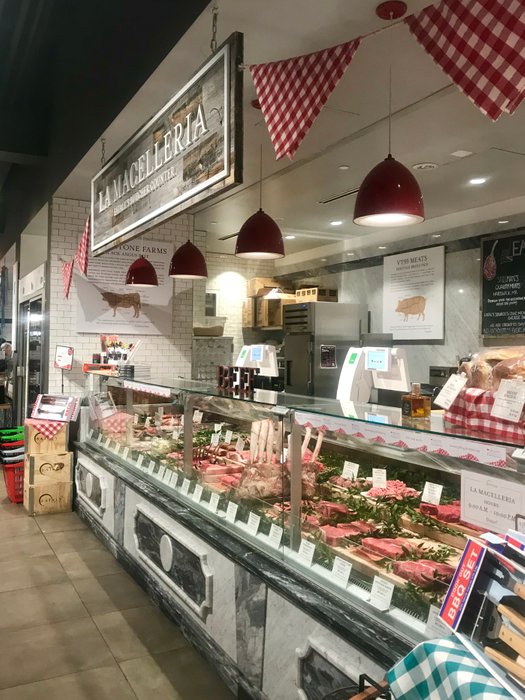 Now to the butcher shop.
🍖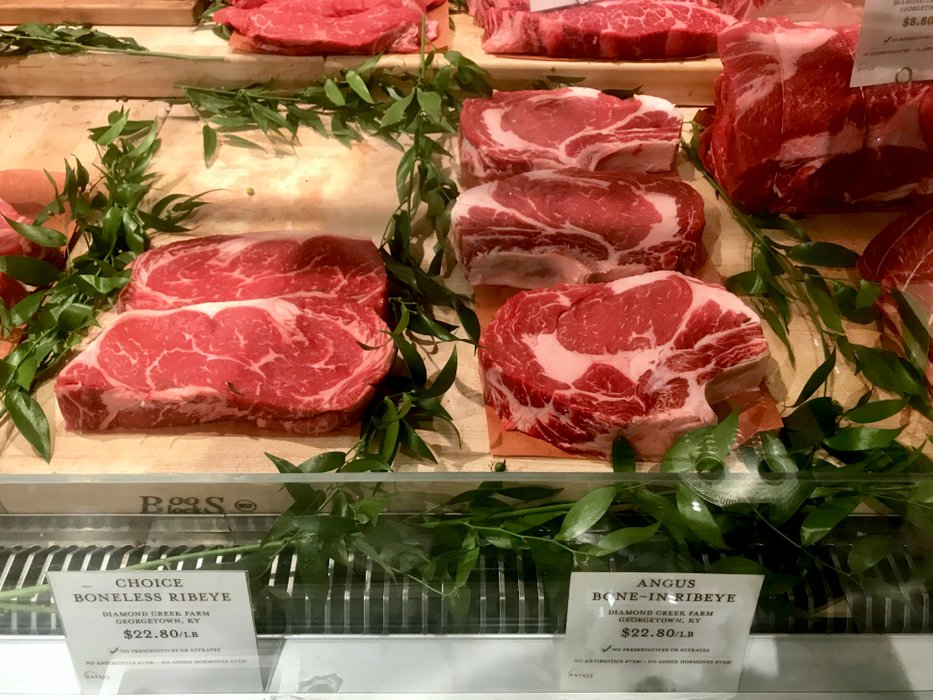 The meat looked so fresh. Just seeing it was making me crave a delicious grilled steak.
🥩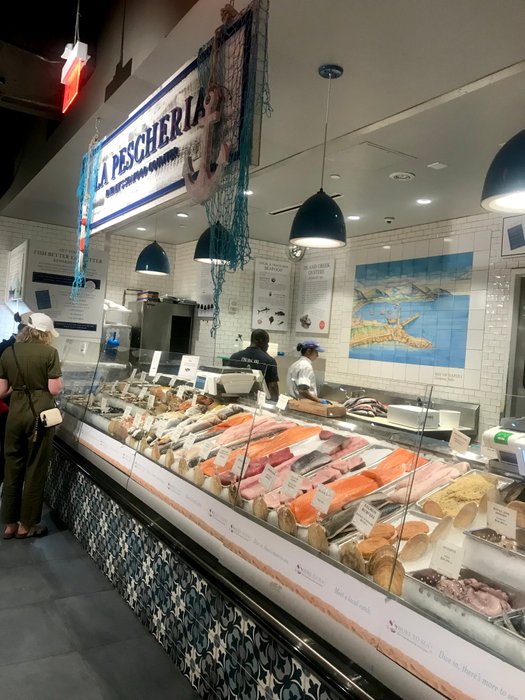 The fishmonger.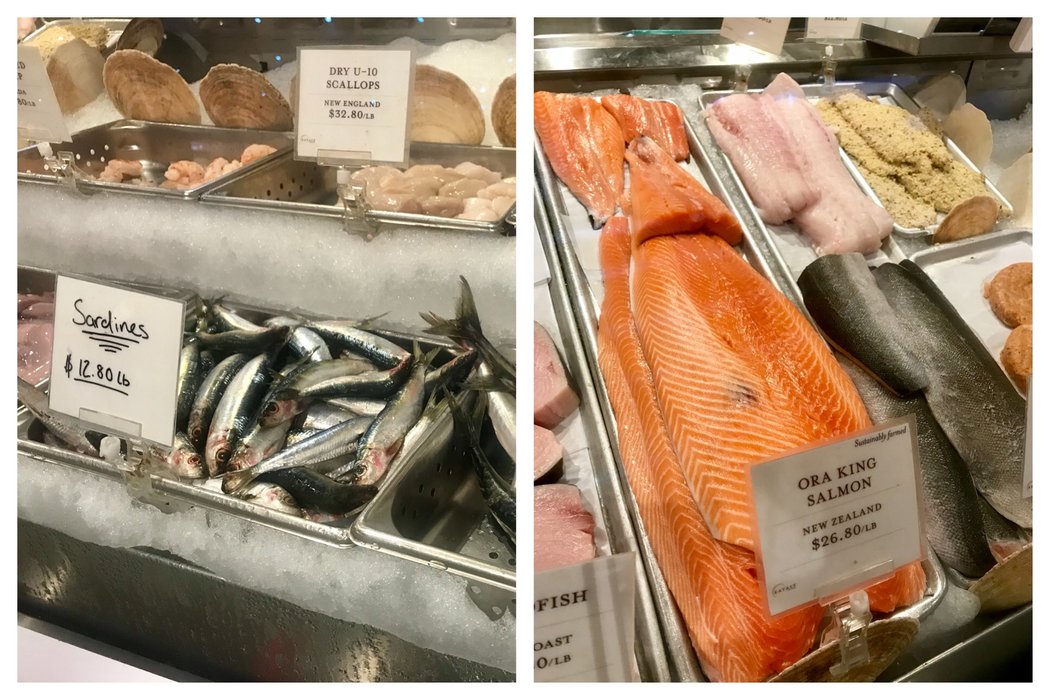 Sardines, scallops, shrimp, squid and salmon... this place had it all.
🐟 🦐 🦀 🦑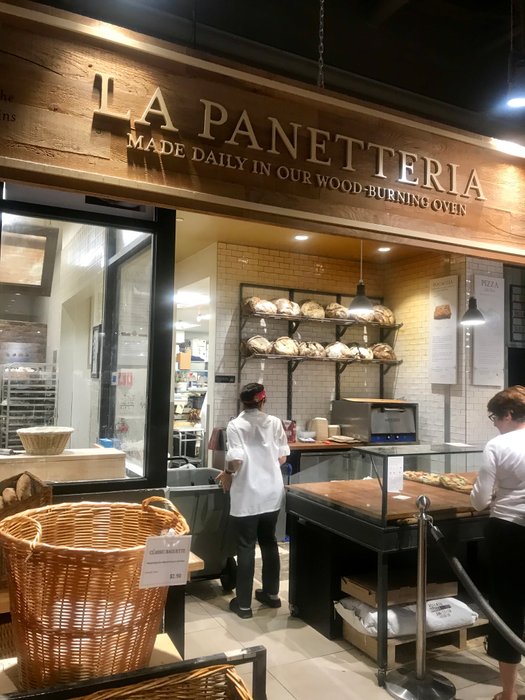 Fresh baked bread.
🍞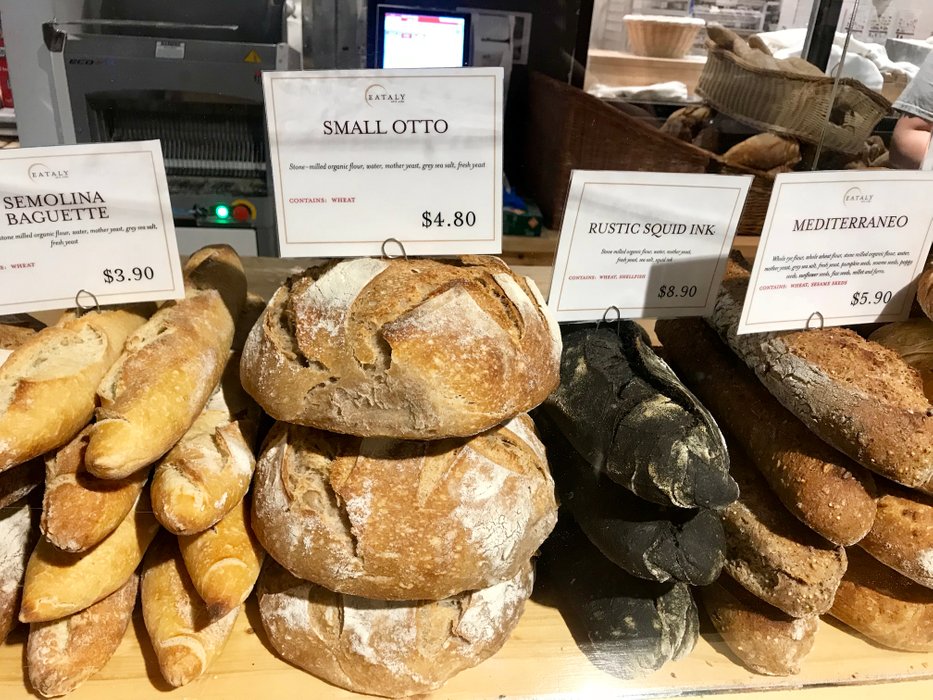 One variety of bread was blackened by squid ink!
🥖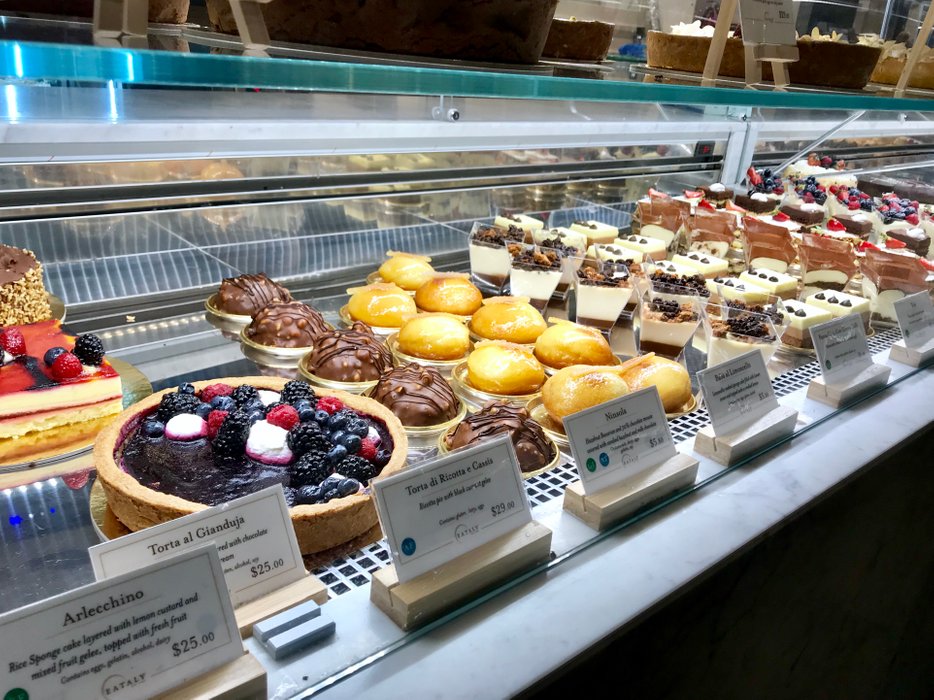 So many decadent desserts!
🍮 🍨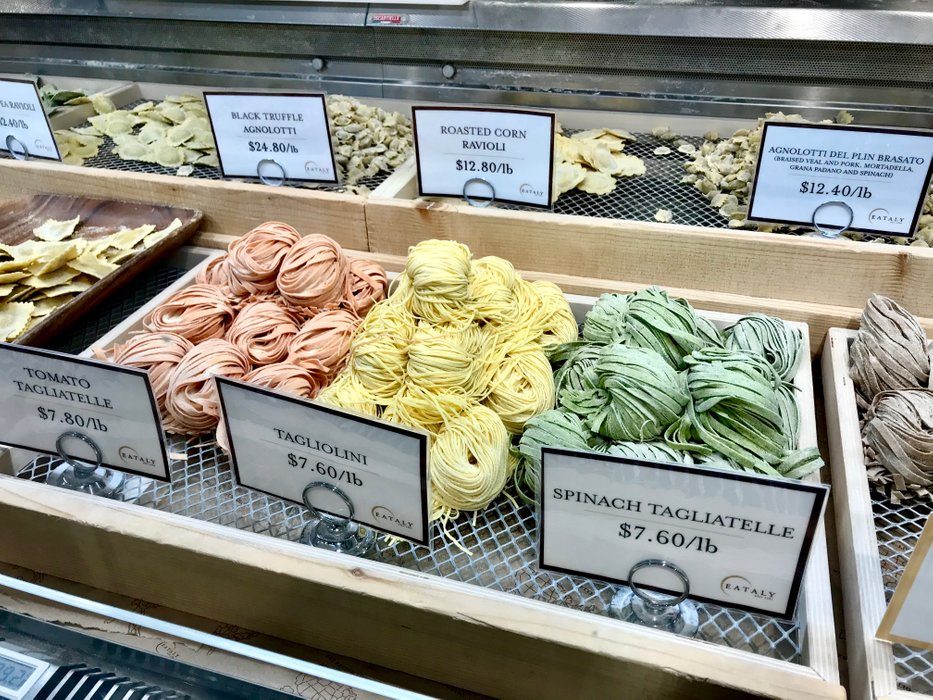 Fresh pasta! All the colors.
🍝
Deeper into the space Eataly has a green grocer and dry goods market. There are numerous pasta sauces, honeys, dried pastas and Italian biscuits lining the aisles. The fruits and vegetables on display are fresh and colorful.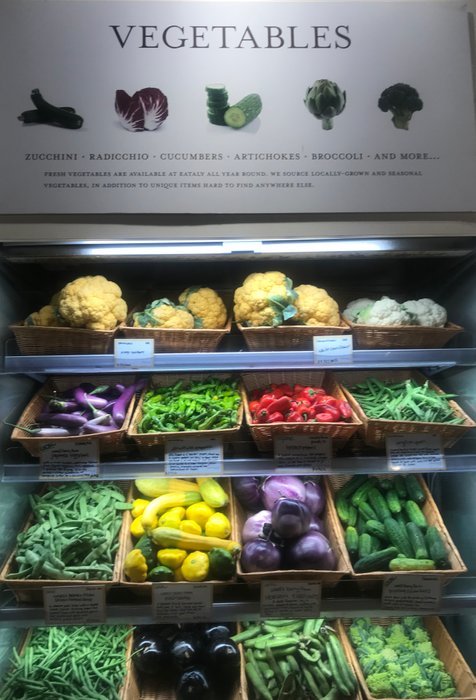 A rainbow of produce.
🌈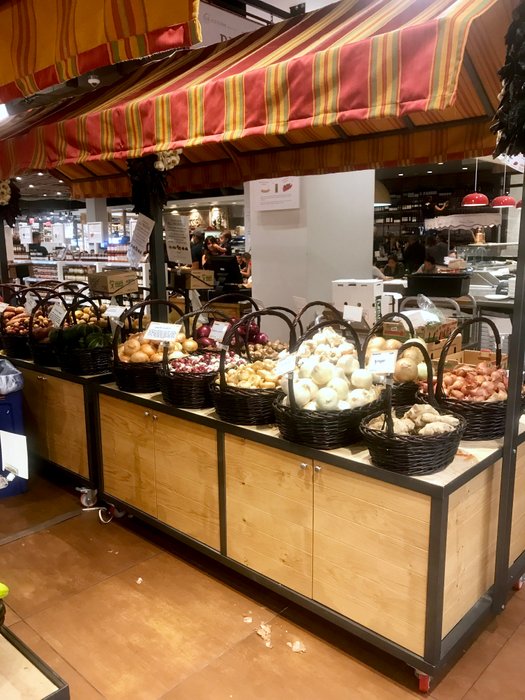 Onions, garlic and potatoes on display as if at an outdoor market.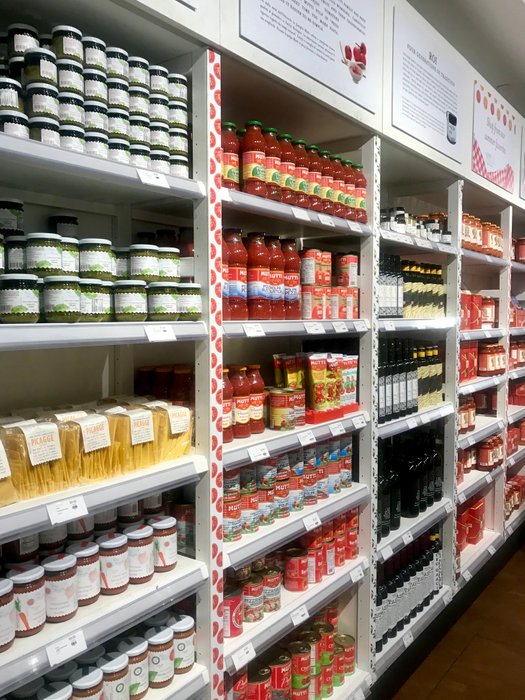 Sauces and vinegars.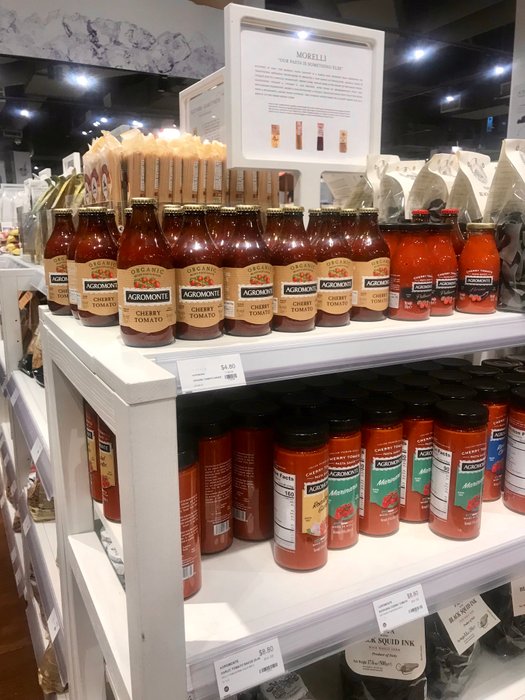 Aisles and aisles of marinara.
The interior of Eataly hosts a collection of small cafes. One sells wood fired pizzas. Another sells pasta dishes. There is a cafe with fresh salads and one offering rotisserie meats. Additionally, there are several gelato shops and coffee roasters.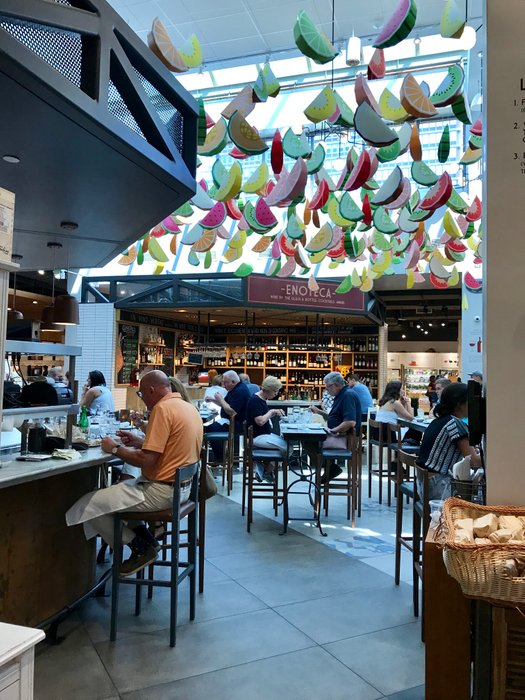 Why buy food to take home and cook when you can just eat here?
So we've seen Eataly has restaurants, take away dining, grocery shopping and a variety of specialty shops (butcher, baker, etc.). To top off the experience Eataly also has a cooking school. The school holds free demonstrations but also offers private and group classes for a fee. These classes give guests hands on cooking experience in a demo kitchen.
Boston is a city of many charms, and Eataly makes the list.
---