So... it appears we have finally made it past all the forking shenanigans from last week. The blockchain is doing it's thing, and those of us who have not abandoned ship are still steeming ahead. So how did you spend the steem free days of our last hardfork?
I went to the Washington State Fair!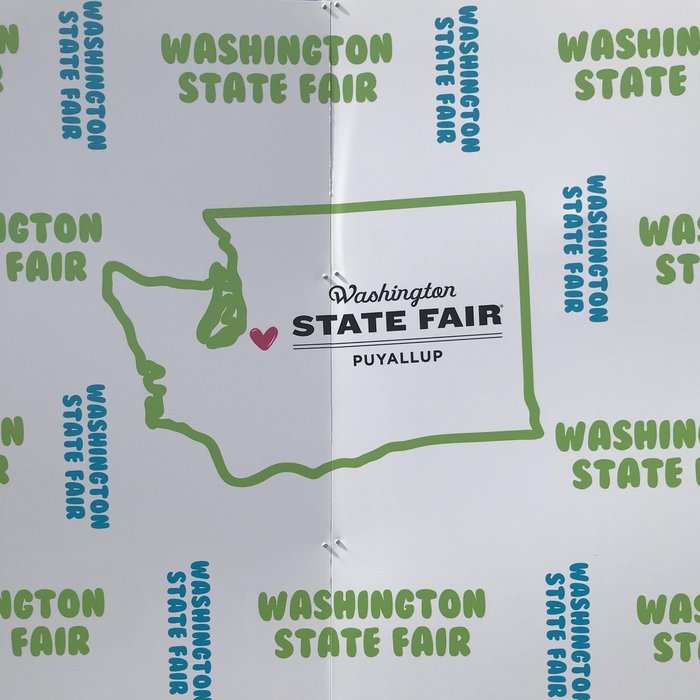 The fair had it's own step and repeat.
The Washington State Fair (also known as the Puyallup Fair) is the largest annual event held in Washington State. Based in the town of Puyallup, Washington, the fair first opened in 1900! Today the event runs for almost a month (end of August to the end of September) and welcomes more than one million visitors each year.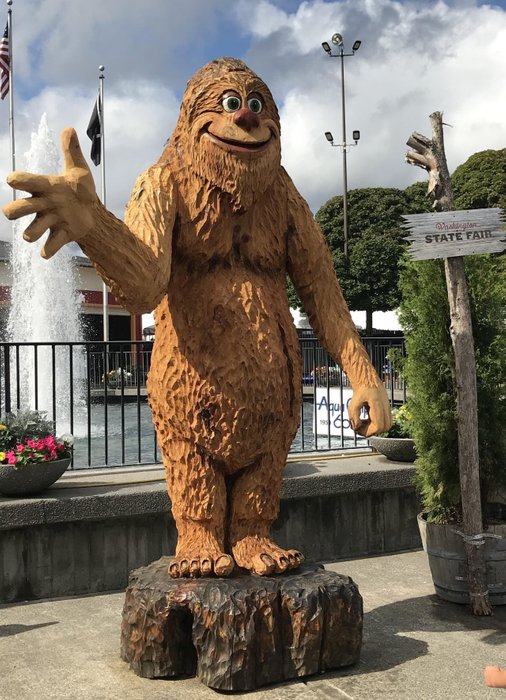 Greeted by a giant Squatch!
We arrived to the fair pretty early on a Sunday (we were hoping to beat the church crowd 😂). However, we went straight from the entrance to FOOD! Who wants to wait in long lines for those delicious treats? My go to, must have fair food item is the strawberry shortcake.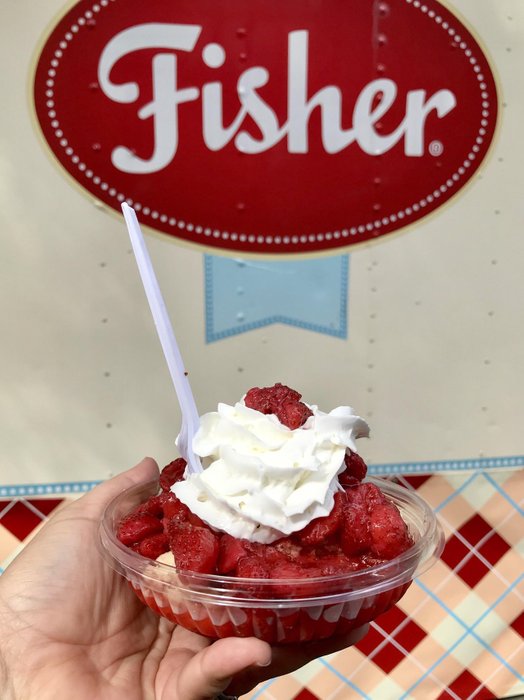 Fisher scones (the base of this shortcake) are synonymous with the fair. The Fisher family was HUGELY influential in early Seattle. They owned lumber mill, flour mill, a bank and started the city's first radio station/broadcast company. To promote their flour, the Fisher's sold scones at the Panama Pacific Exposition in San Francisco. In 1915, they next debuted the same scones, now topped with butter and raspberry jam, the Puyallup Fair. Washingtonians have been obsessed ever since. source
Out next stop was the Hobby Hall. I had heard the Pacific Northwest Numismatic Association was going to have a booth. Alas, their booth wasn't opening at the fair until the following week! 😭😭😭 However, we did see a cool display of rocks and mineral as well as a bunch of random collectibles displays.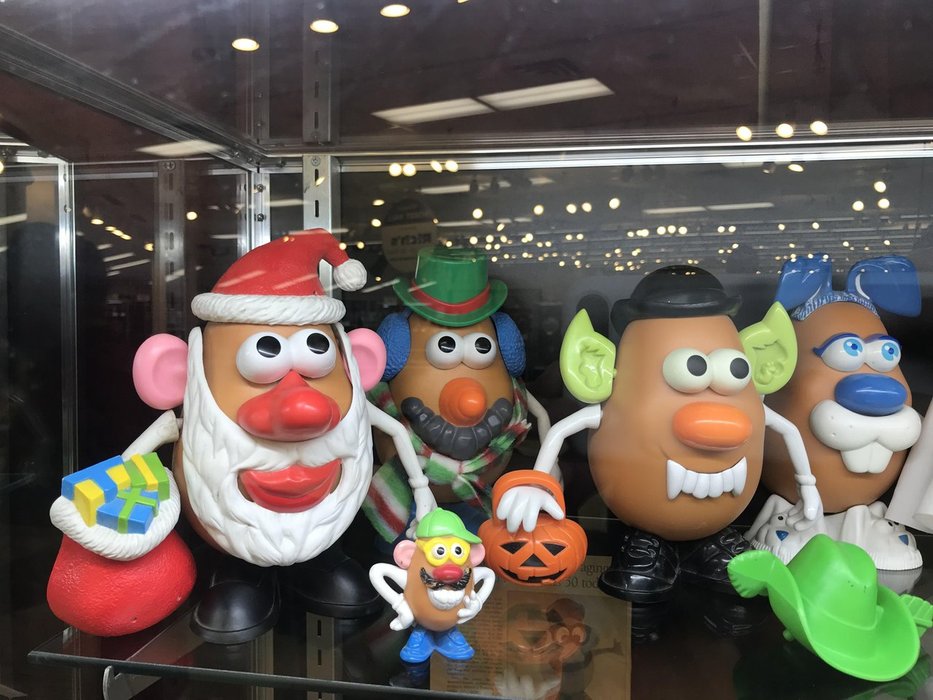 A Mr. Potato Head collection!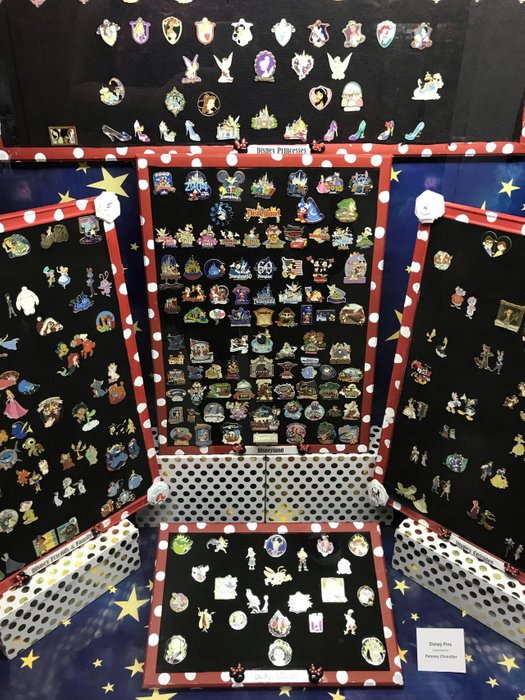 Disney enamel pins! We recently started to collect these too!!! #disnerd
On top of displays, tons of random stuff is always on sale at the fair. Mattresses, hot tubs, tractors, folk art, toys... you want a Sham-Wow? I bet you can find them at the fair for a bargain! 😄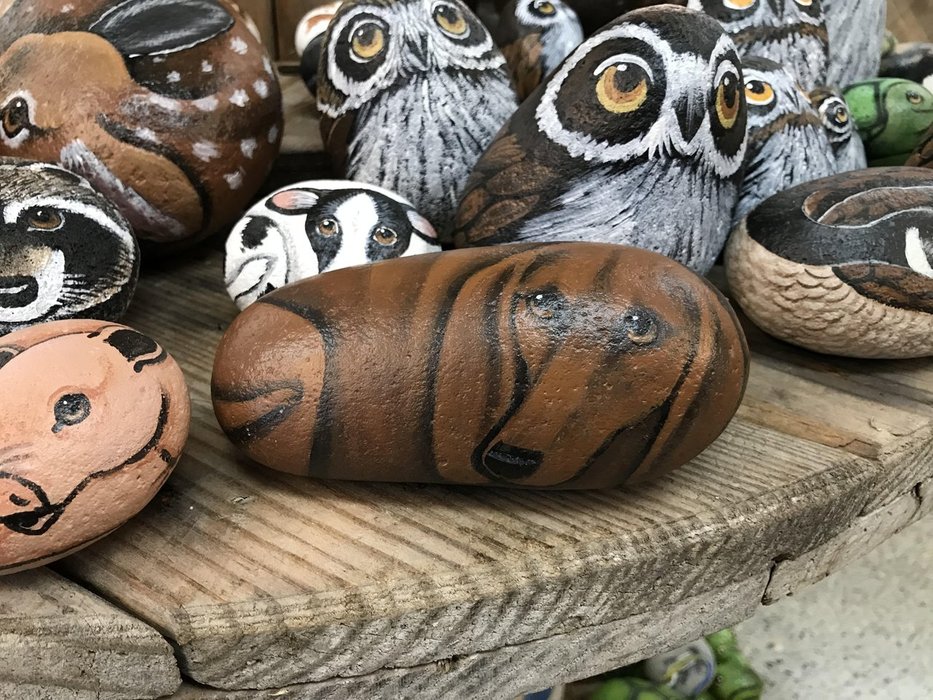 Buy some rocks painted like animals! It was hard to resist these owls and DACHSHUND.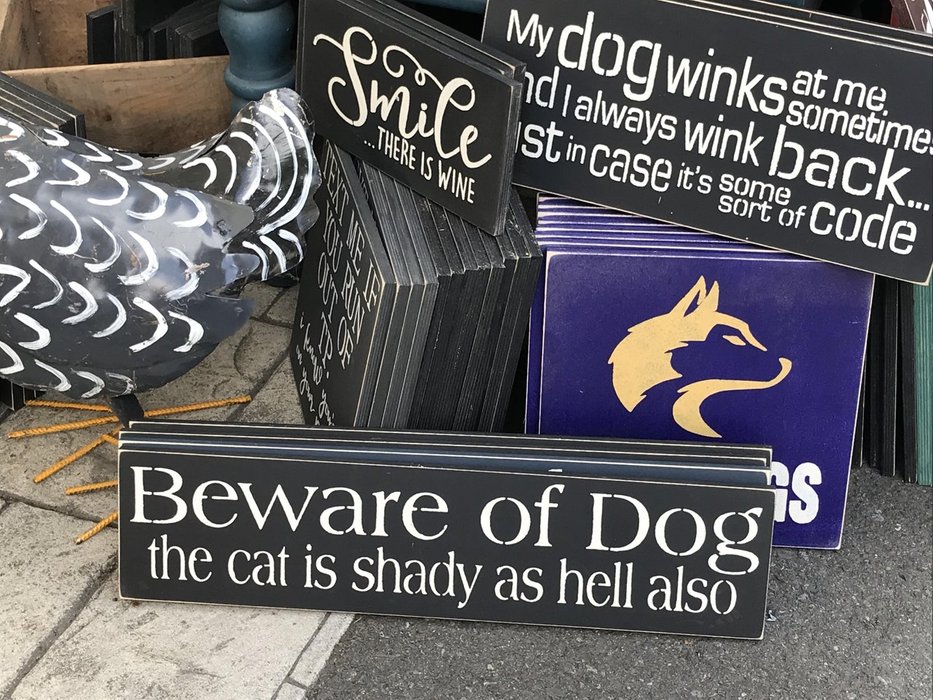 This sign cracked me up!
What? Time for more food you say?!!!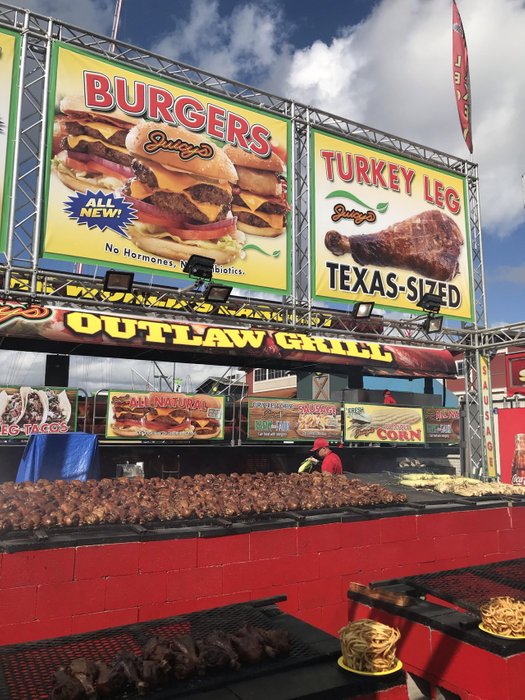 So many turkey legs.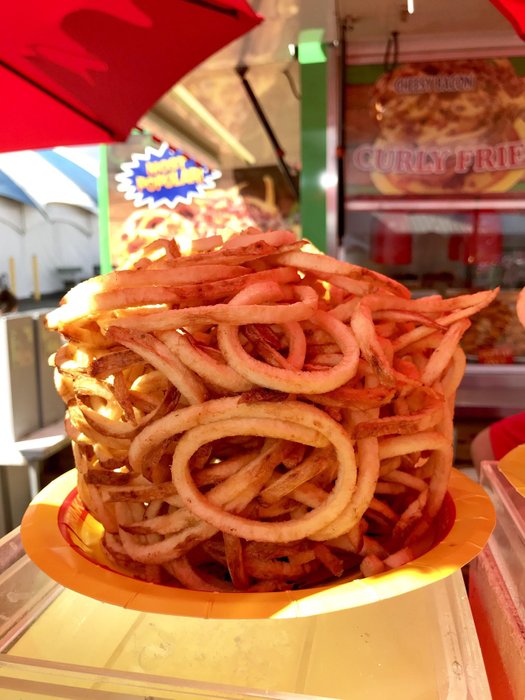 Here, have some fries... THE SIZE OF A CAKE!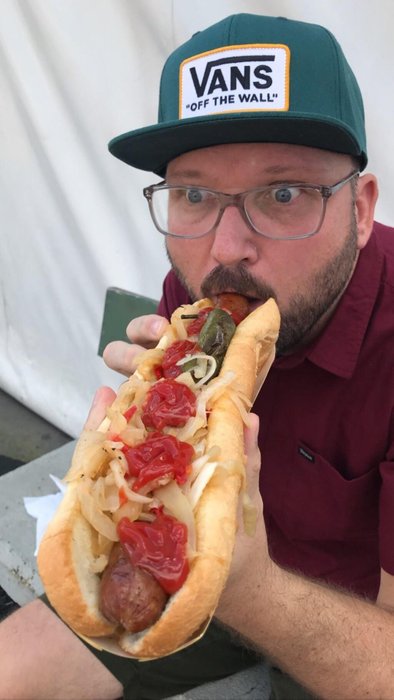 Hubs was craving a small sausage. 😂🤣
🐮 Animals 🐷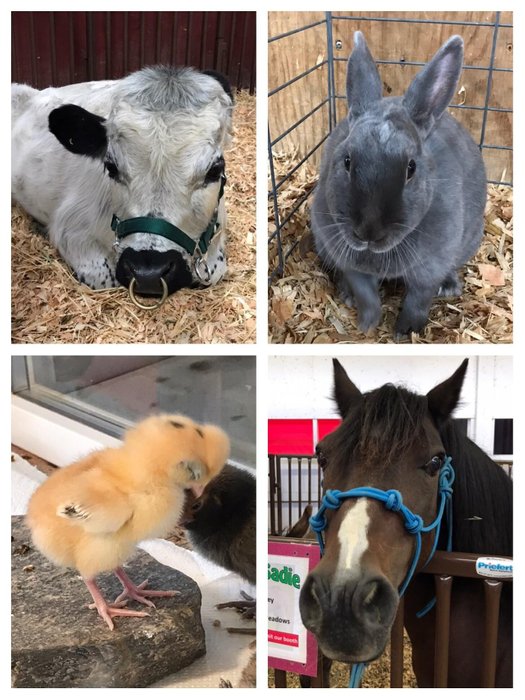 Baby cow, bunny, chick and horse.
Oh the animals. I always have mixed feelings seeing animals at the fair. I love animals, but then seeing animals that may one day be in my sandwiches... it leaves me kind of sad. And now of course my husband is off bacon again, because pigs are basically just bald dogs.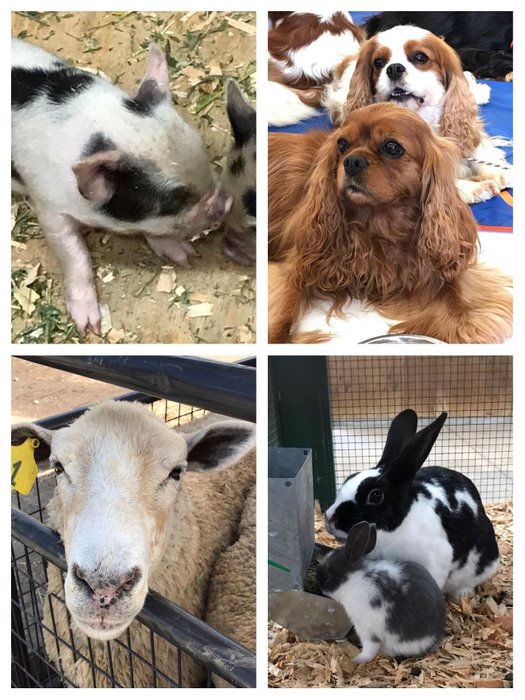 Piglets, dogs, a sheep and bunnies!
🌽 Horticulture 🥬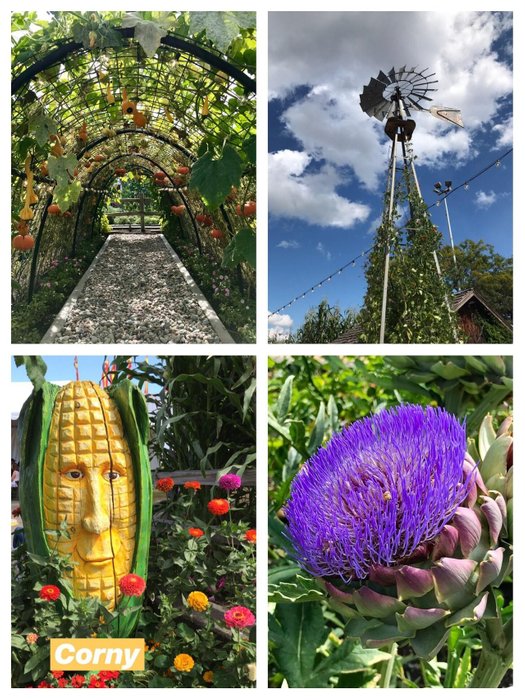 What is a fair without all the fruits, vegetables and flowers? The Puyallup fair has a mini farm where vegetables grow. There is also an area where award winning flowers and produce are proudly displayed. And of course, one mustn't forget the heaviest pumpkin display!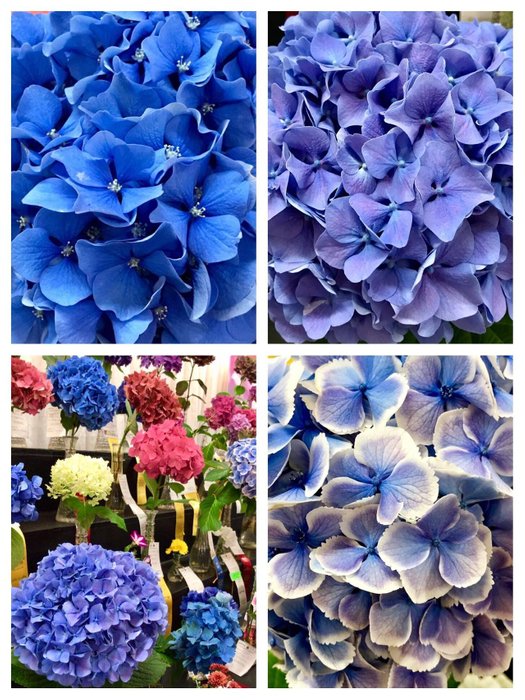 I love hydrangeas. There is usually a dahlia display too (which I love more), but I think we were too early in the season.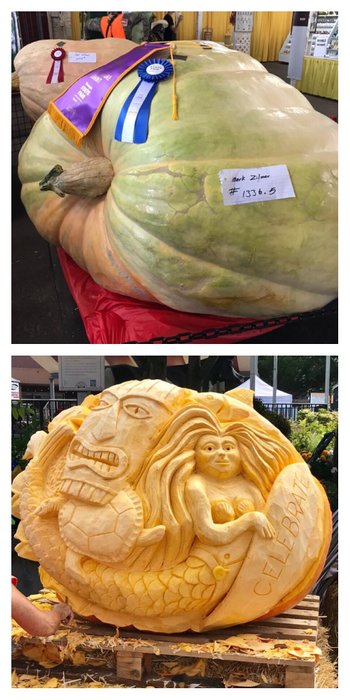 Two BIG pumpkins. The heaviest of the fair on display at 1336.5 lbs. and one carved with a mermaid and tiki!
🎡 Rides 🎢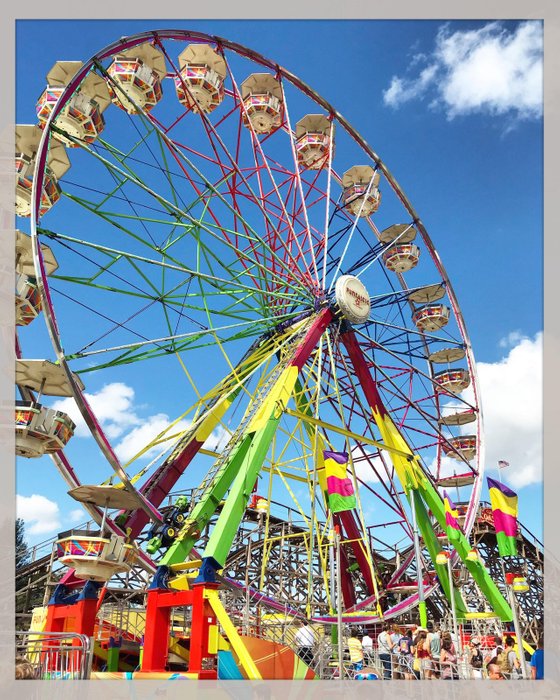 The Ferris wheel 🎡
For $60 we bought 120 ride tickets. At mostly 10 tickets per ride, this was a solid six rides each. We chose the Ferris wheel, a haunted house, a pirate adventure and some sky buckets. Yes... we didn't use all of our tickets, but I gifted them to a kiddo before leaving the fair.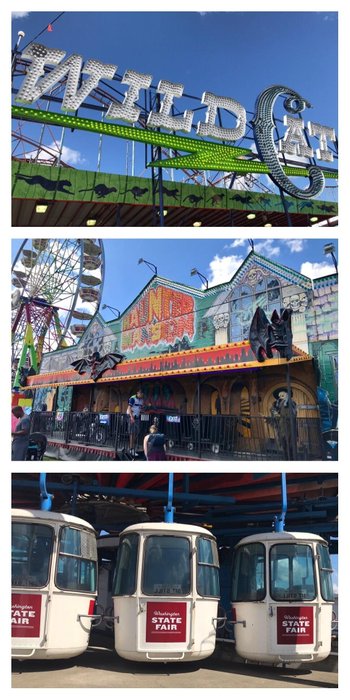 Rollercoaster, haunted house and buckets!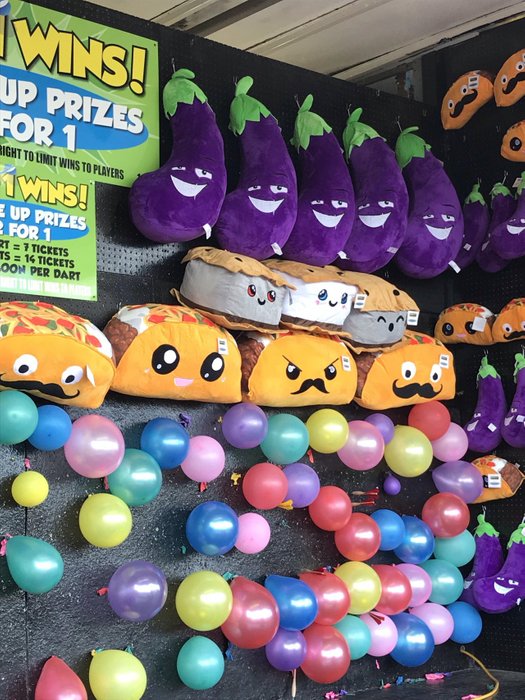 We could have won some sweet stuffed emojis at one of the carnival games! 🍆🌮 🤣😂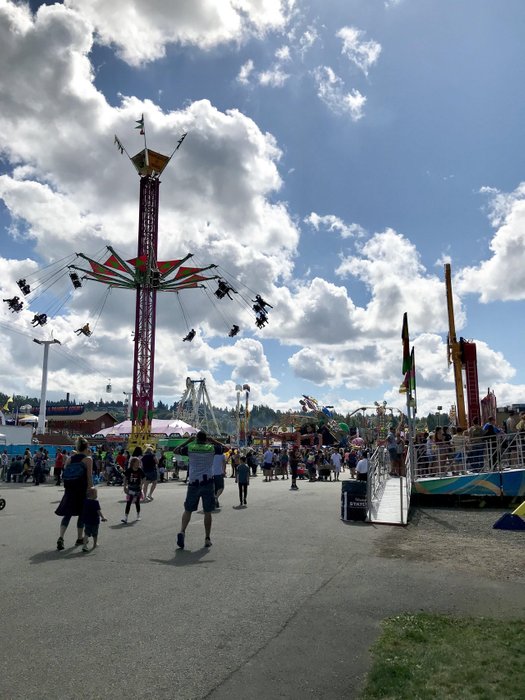 Putting the fair in state fair.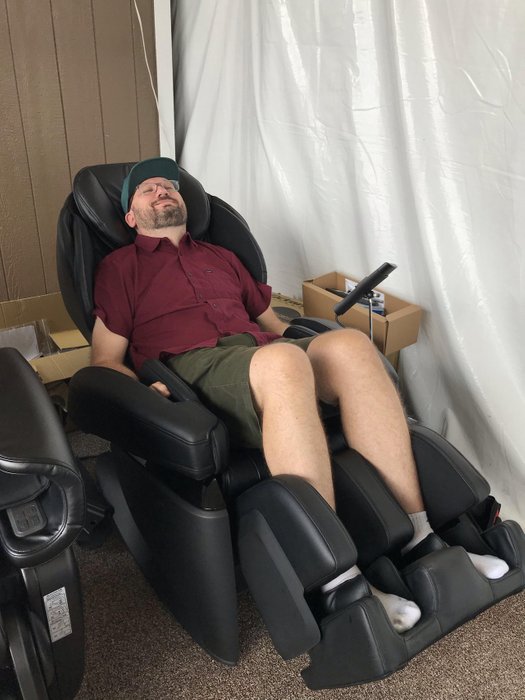 My husband's favorite ride of the day. This chair also was for sale! 🤣😂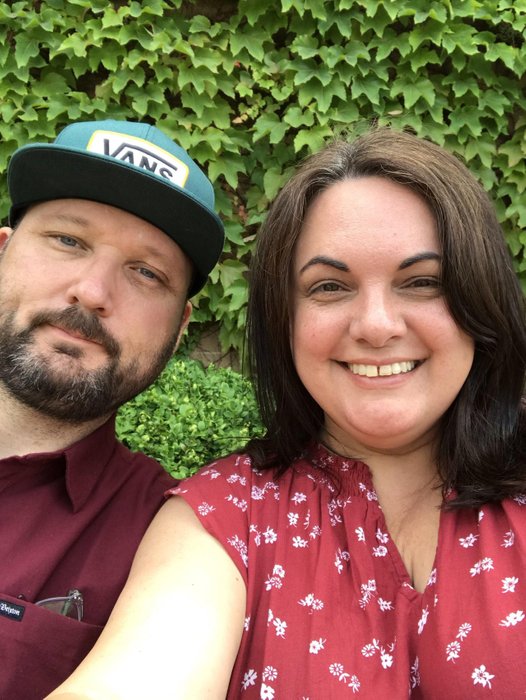 Tired but happy!
And that my friends is another fair done and dusted!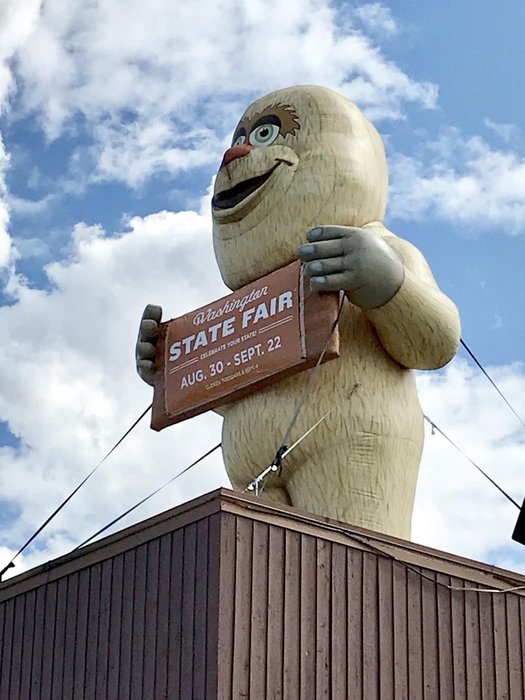 The Squatch sends his regards. 👋🏻
Pure childhood nostalgia.
---