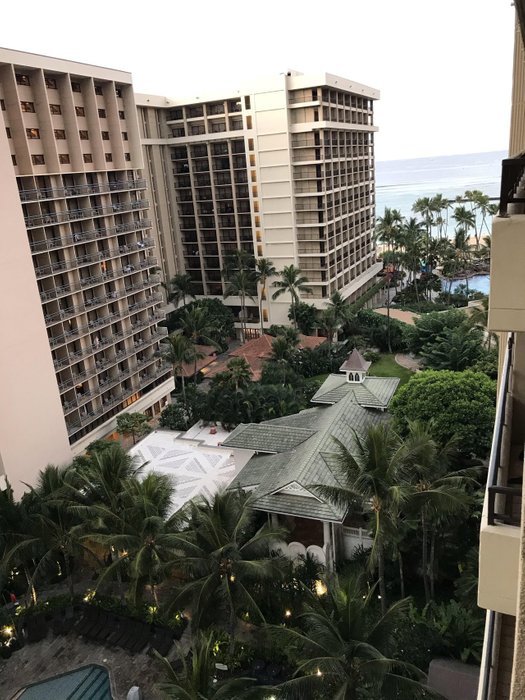 Our kind of ocean view.
Well, day two in Honolulu started with breakfast on the beach! And boy did we pay for the location. Can I tell you though... the scrambled eggs were magical. I find Americans love over cooking eggs. These were sooooo creamy!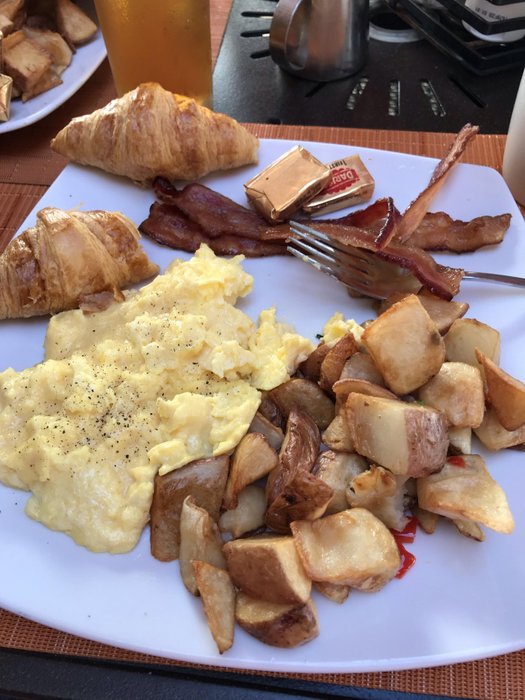 Dreamy eggs... 🤤
The day was mostly a resort day. We have never done the resort thing, so wanted to take full advantage. We hit up five pools, a lagoon and the ocean. I had ice cream for lunch - Kona coffee flavored with a fudge swirl.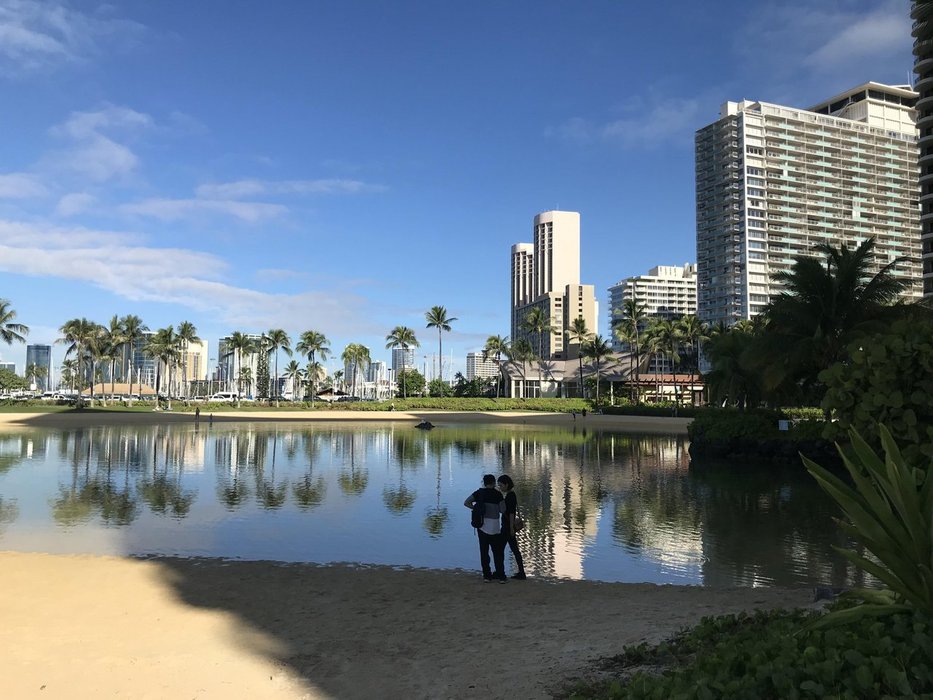 The lagoon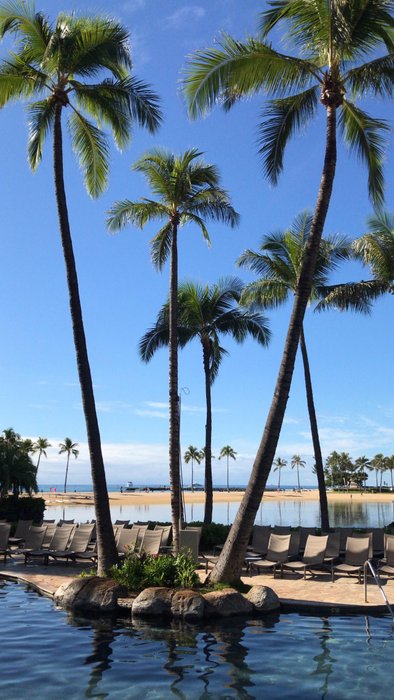 Pool one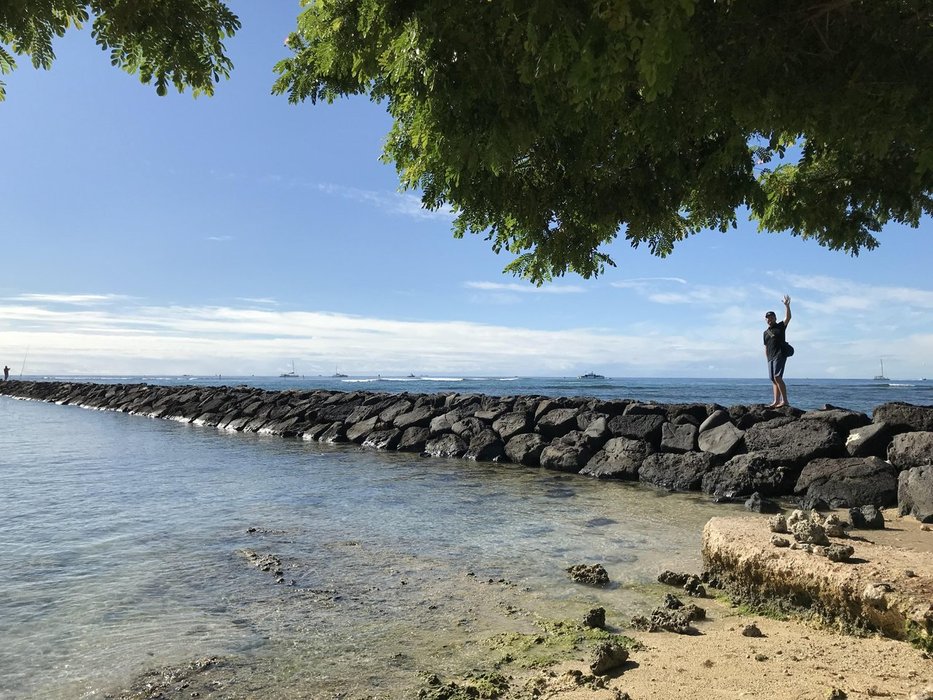 Taking in the ocean views.
Our hotel is home to all kinds of creatures. There were koi ponds, turtles, and variety of exotic and non-exotic birds. During our explorations of the property we had visits with each.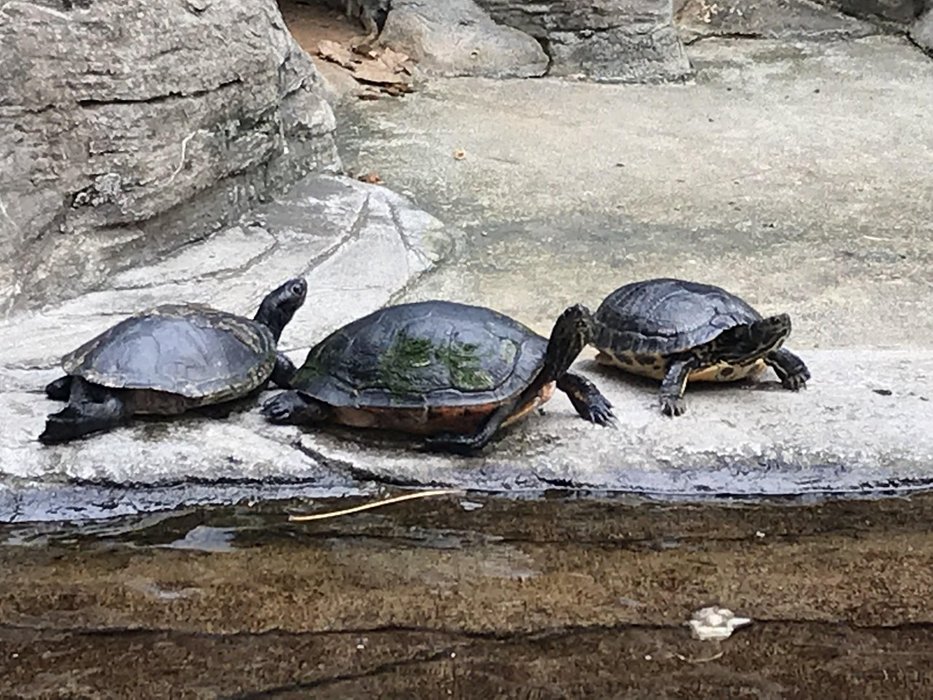 Turtles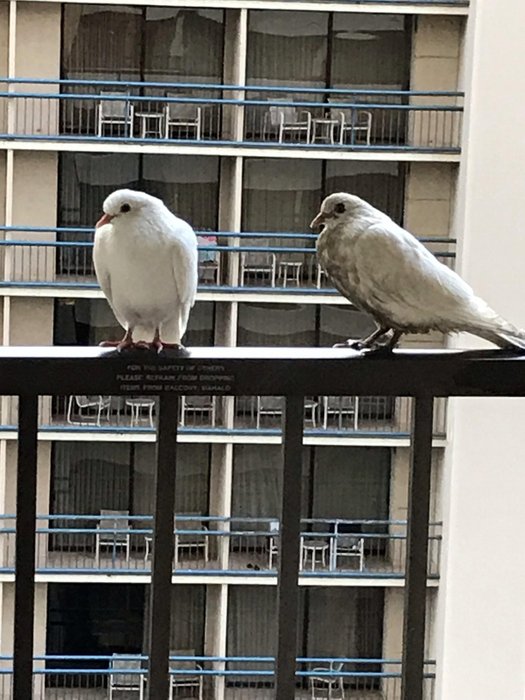 Balcony pigeons.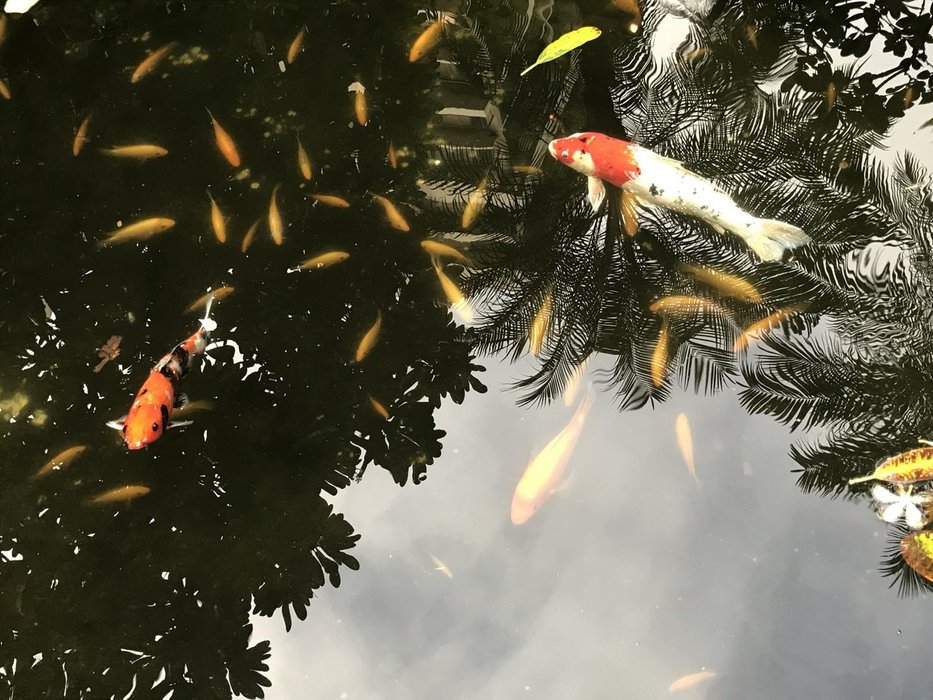 One of many koi ponds at the resort.
I am sure I mentioned this in my last Honolulu post, but the Hilton Hawaiian Village resort is lush. Every path is surrounded by palm trees, tropical plants, exotic flowers and volcanic rock. There are ponds filled with lily pads and fountains designed to look like jungle waterfalls. A hotel has existed on this site since the 1920's. The property has been a Hilton since 1961. That same year Elvis Presley stayed at the resort while filming Blue Hawaii.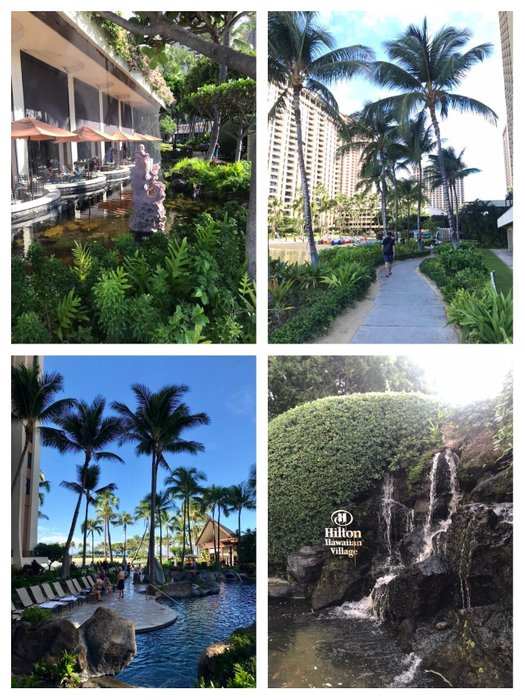 Walking around the resort.
After lunch we did wander back onto the streets of Waikiki. We visited surf shops, art galleries, Christmas Shops and a Japanese food hall! We also sampled pineapple shaped cookies from the popular Honolulu Cookie Company.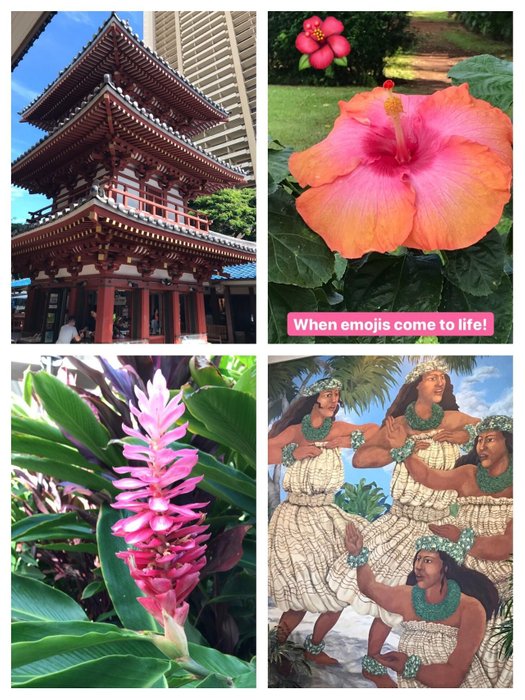 Spotted in Waikiki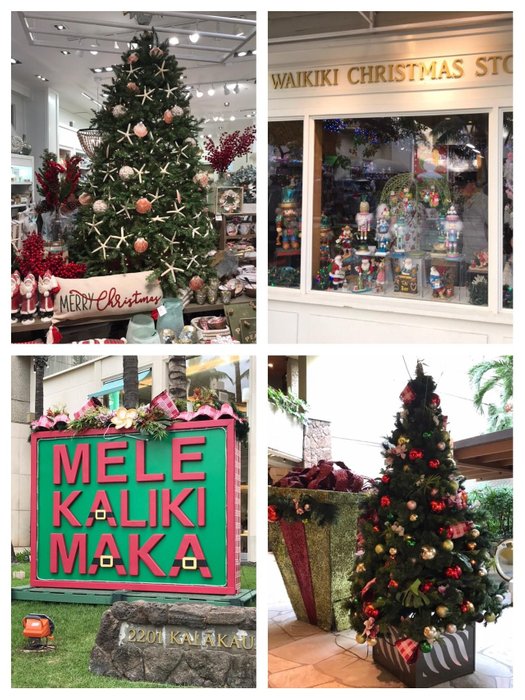 Mele Kaliki Maka indeed!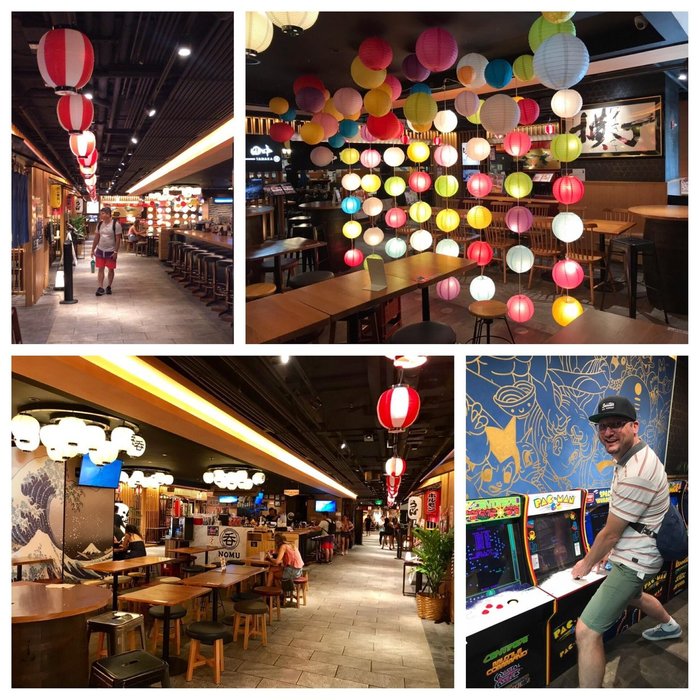 My husband said being in the Japanese Food Hall was just like being in Tokyo, just less crowded.
At dinner time we caught a Lyft to The Old Spaghetti Factory at the base of Aloha Tower. Aloha Tower is the most famous building in Hawaii. It was built in the 1920's as a lighthouse and was the tallest building in Hawaii for four decades. Today the iconic structure serves as a focal point of a shopping and dining area.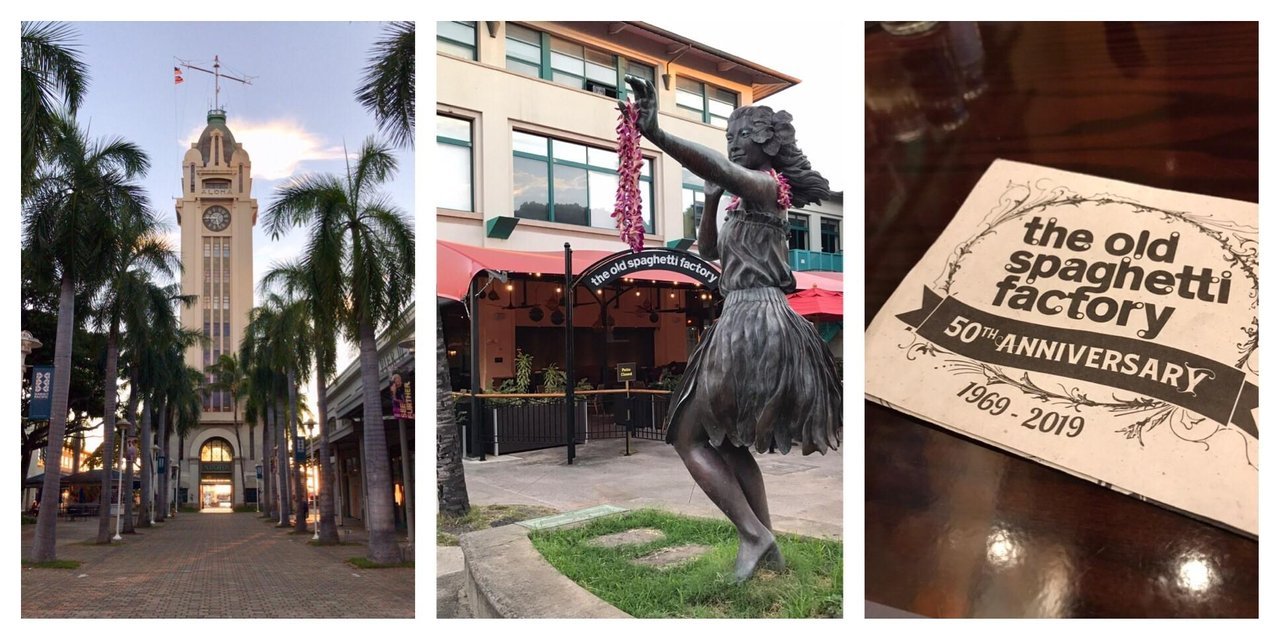 Aloha Tower and Italian dinner.
After dinner we rushed back to the hotel. Every Friday night the Hilton presents a poolside hula show followed by a fireworks spectacular on the beach. The hula and accompanying music were beautiful and the fireworks show dazzled the massive crowd gathered on the beach. It was a perfect ending to our second day in Honolulu.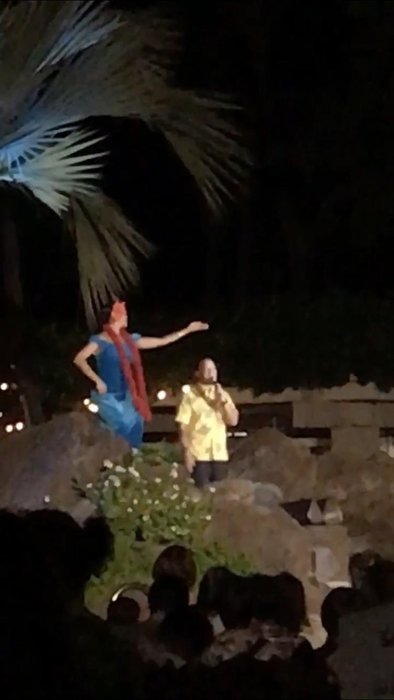 Poolside hula.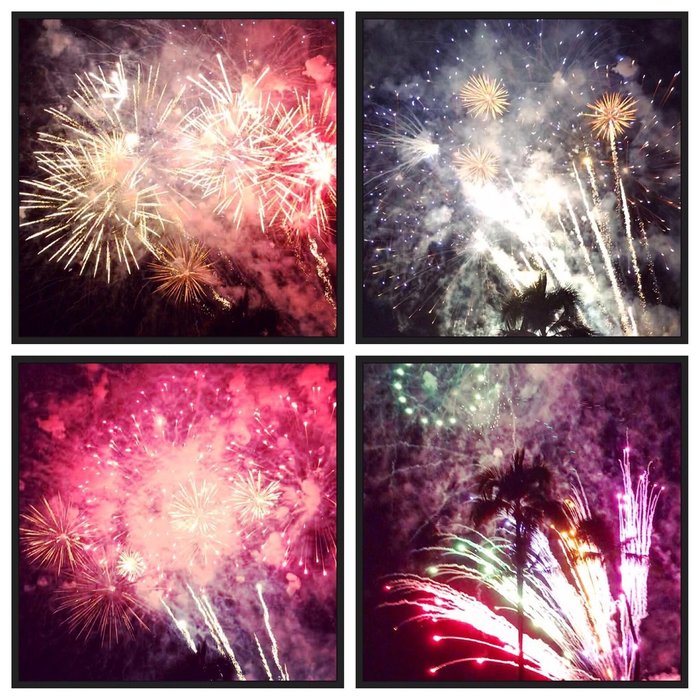 Fireworks choreographed to Iz's rendition of "Somewhere Over the Rainbow"
The song
Proud Member of: