Nantucket and Martha's Vineyard are two gorgeous islands located about 30 miles off shore from Hyannis, Massachusetts.
Each Island has a distinct personality. I was lucky to visit both for the first time last week.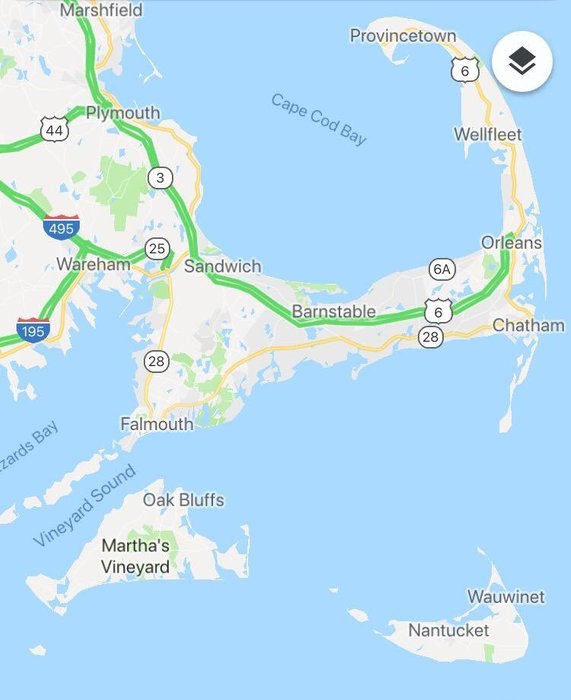 Map of the area showing Cape Cod, Martha's Vineyard and Nantucket.
---
Our day trip began from Hyannis, Massachusetts where a company called Hyline Cruises runs a high speed ferry from the mainland to the islands. A ticket from Hyannis round trip (visiting both Nantucket and Martha's Vineyard) cost $79/person including taxes. We chose a 9:30am departure with Nantucket as our first stop. The ride to the island was one hour across Nantucket Sound.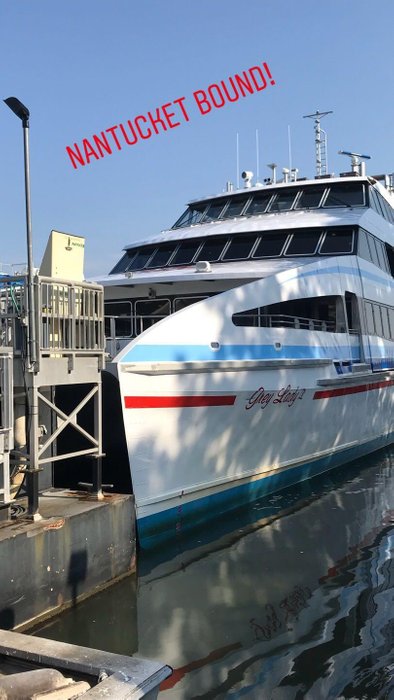 Our ship for the crossing.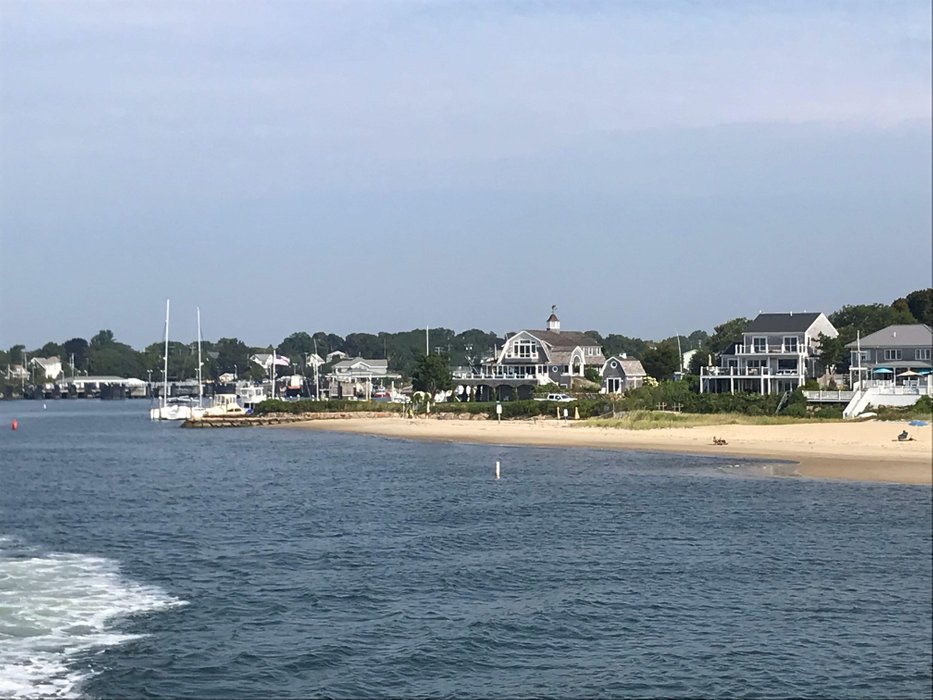 Leaving Hyannis behind.
---
The ferry ride was smooth and stunning. You are so far "out to sea" that you lose all sight of shore for a portion of the journey. We sat outside on the mid level deck and were very wind blown. Fortunately the sun was out and the day hot, so the strong sea breezes felt incredibly refreshing. (That being said, inside with AC might have been the wiser choice! 😄)
After close to an hour we spotted Nantucket! The island is 45 square miles in size. For some reason I pictured it to be smaller. If you plan to overnight in Nantucket I would recommend renting a car or being fit enough to ride a bicycle.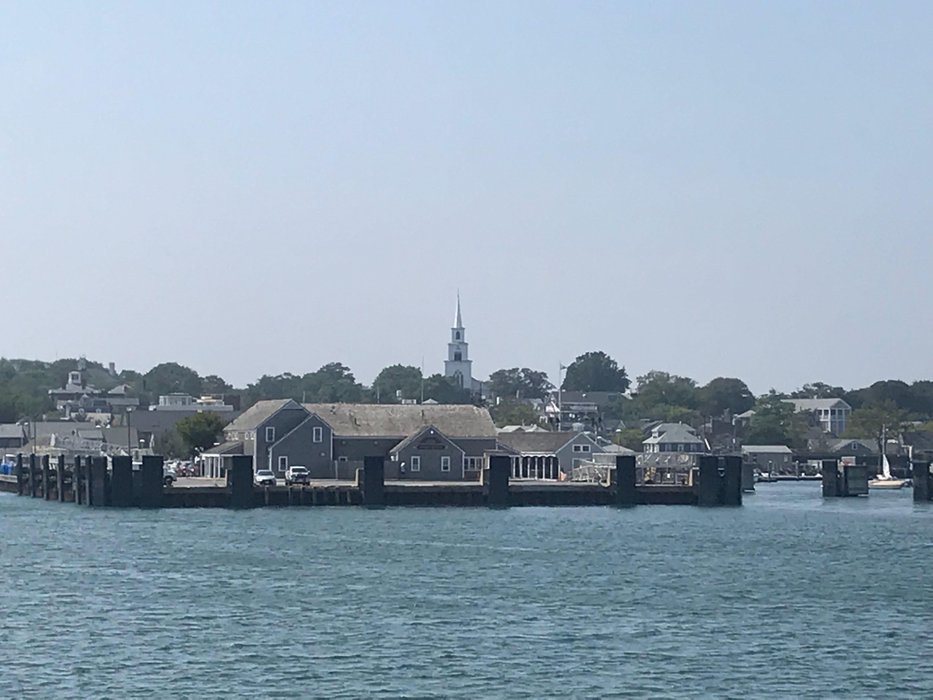 Views of the town of Nantucket from the ferry.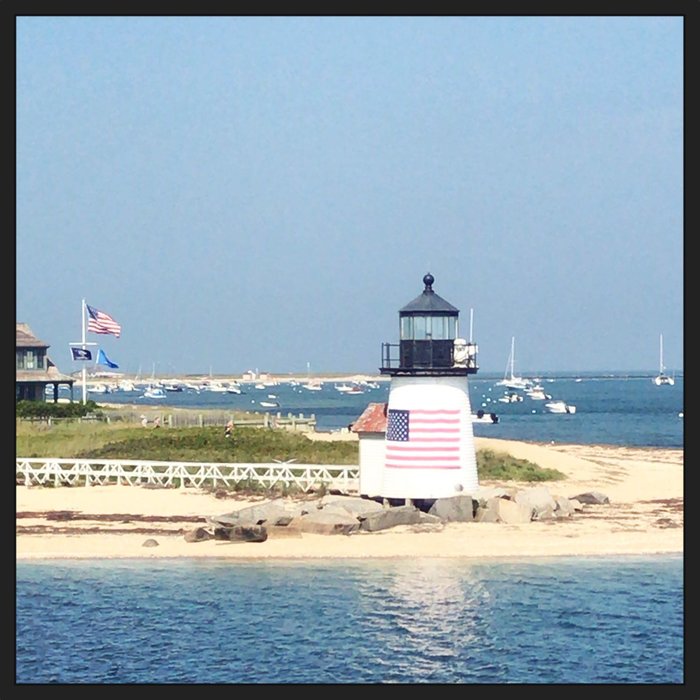 Brandt Point Lighthouse. Most photographed spot on the island.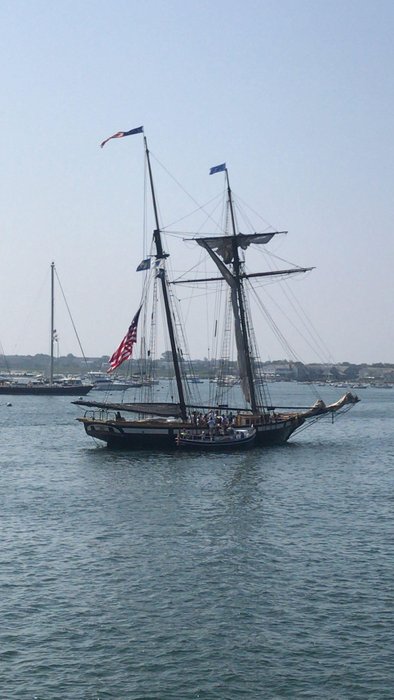 Beautiful oldtime ship sailing across the harbor.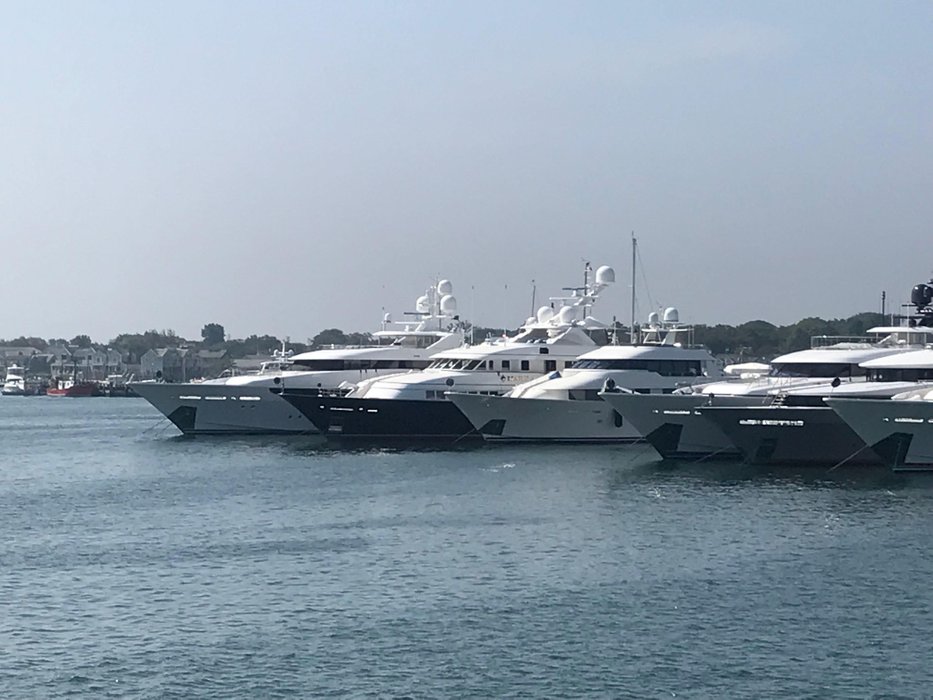 Mega yachts. A brochure listed weekly rentals for these yachts starting at $230,000/week. This price was for a CHEAP rental! #toopoorforyachtlife
Nantucket is one of the most beautiful little towns I have ever seen. It oozes New England charm combined with coastal quaintness. From the moment we stepped off of the ferry we could tell we were visiting somewhere special.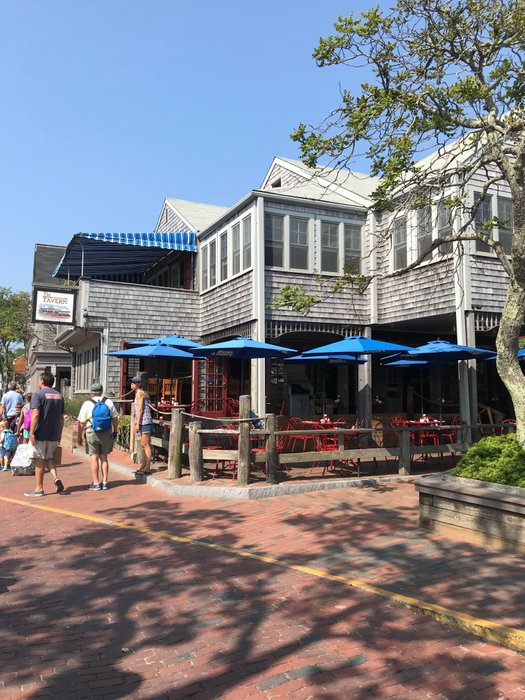 First views upon disembarking the boat.
Nantucket is the ancestral home of the Wampanoag people. The first european settlers arrived in the 1650's. Whaling quickly became a major industry on the island. By the 1820's Nantucket was the whaling capital of the world and most of the island's industry tied back to whaling.
In the long term this dependency was detrimental to Nantucket's population. As whale oil was replaced by kerosene, prosperity on the island declined. This coupled with a devastating fire and the hardship brought by the American Civil War, caused a large scale abandonment of the island.
BUT, there is a silver lining!
Time froze on Nantucket. Cobblestone streets were never replaced. Older homes fell into disrepair but weren't destroyed in the name of progress. So, when tourism finally arrived to Nantucket, islanders were able to spiff up their little town and sell it's historic charm to the world.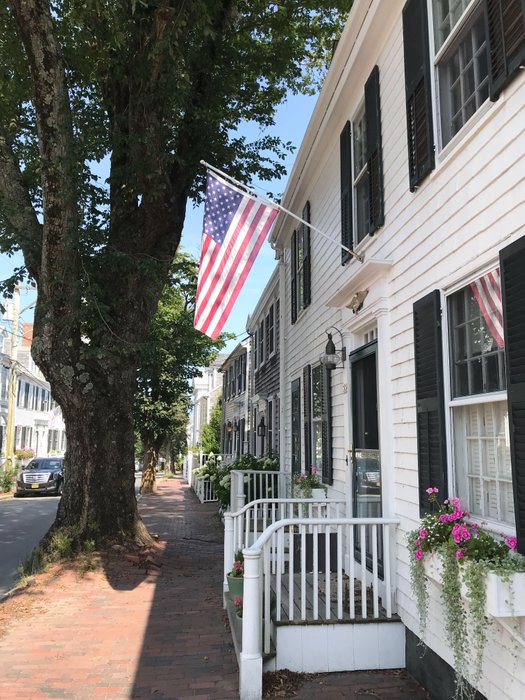 According to the National Parks Service, "Nantucket Historic District is the finest surviving architectural and environmental example of a late 18th- and early 19th-century New England seaport town."
Source
Nantucket draws visitors for it's historic charm, beaches, restaurants and shopping. Nantucket town is filled with boutiques, museums, antique shops and art galleries. Nantucket is also famous for it's gray weatherboard buildings and gardens filled with hydrangeas.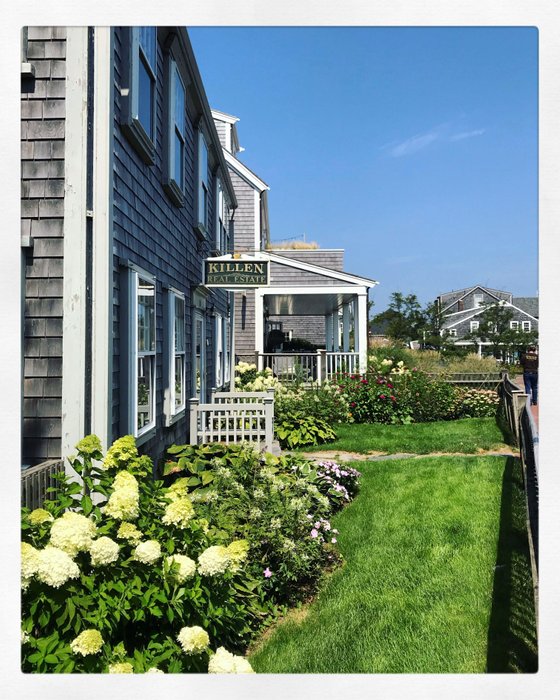 Nantucket style homes.
Pictures don't truly capture the cuteness of Nantucket but I am going to show you a ton anyway. ☺️ Are you ready? Here we go.
Nantucket home. Probably 80% or more of the buildings in Nantucket look like this house. The island has very strict building codes which influence building materials, colors and even the pitch of the rooflines.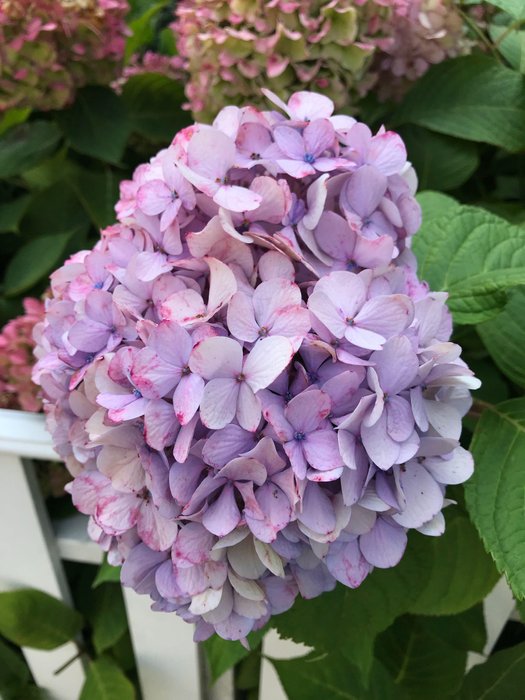 Hydrangea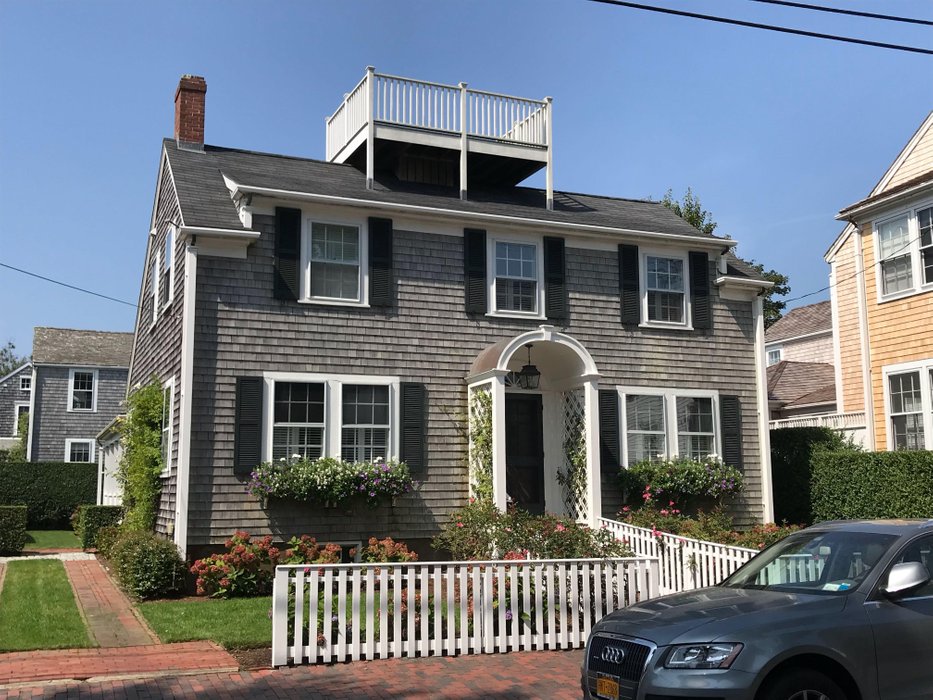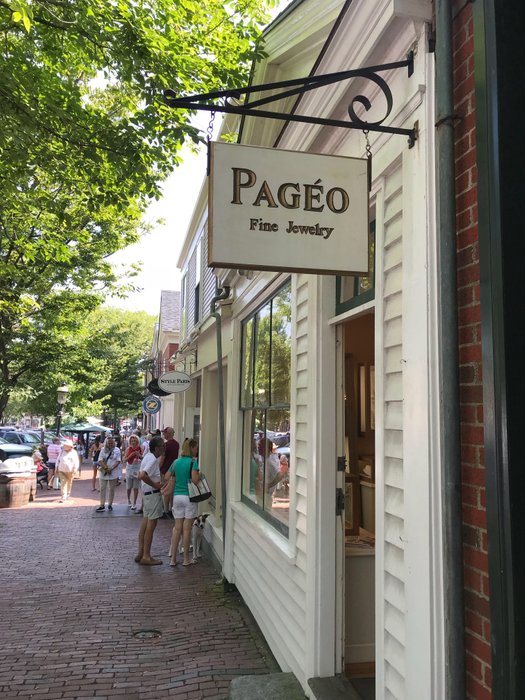 Town of Nantucket's shopping area.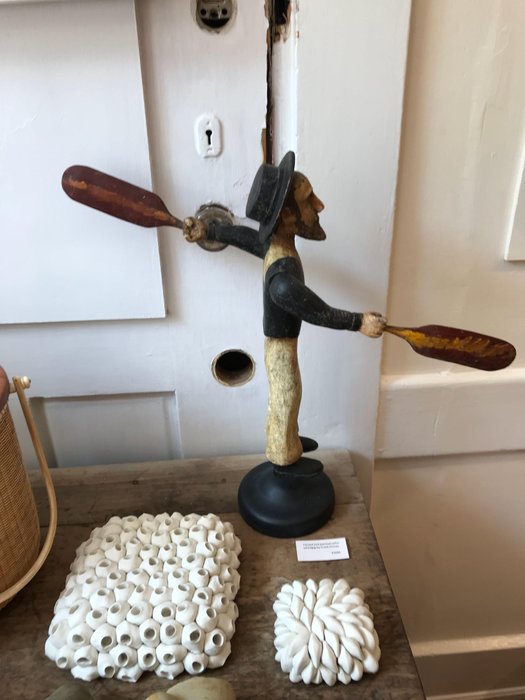 Antique shopping.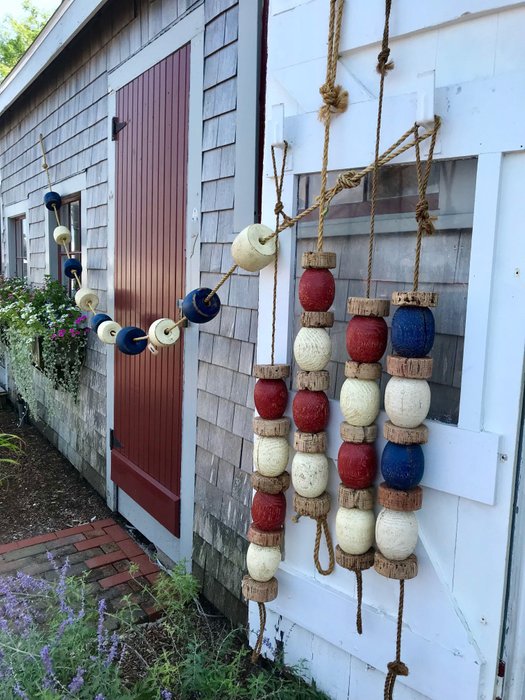 Coastal charm.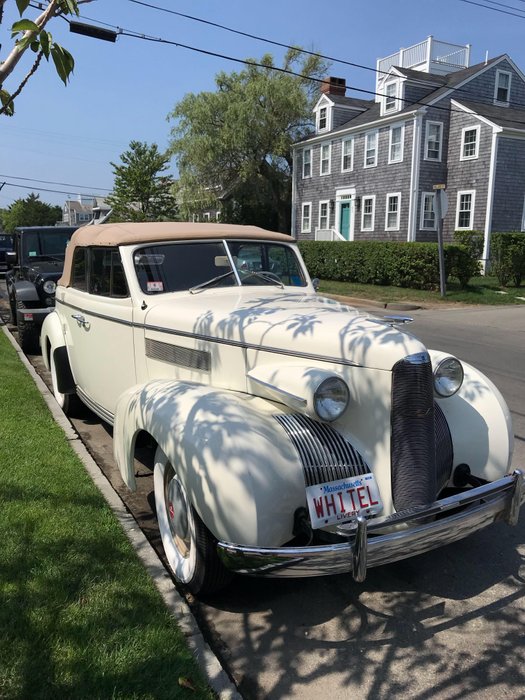 Luxury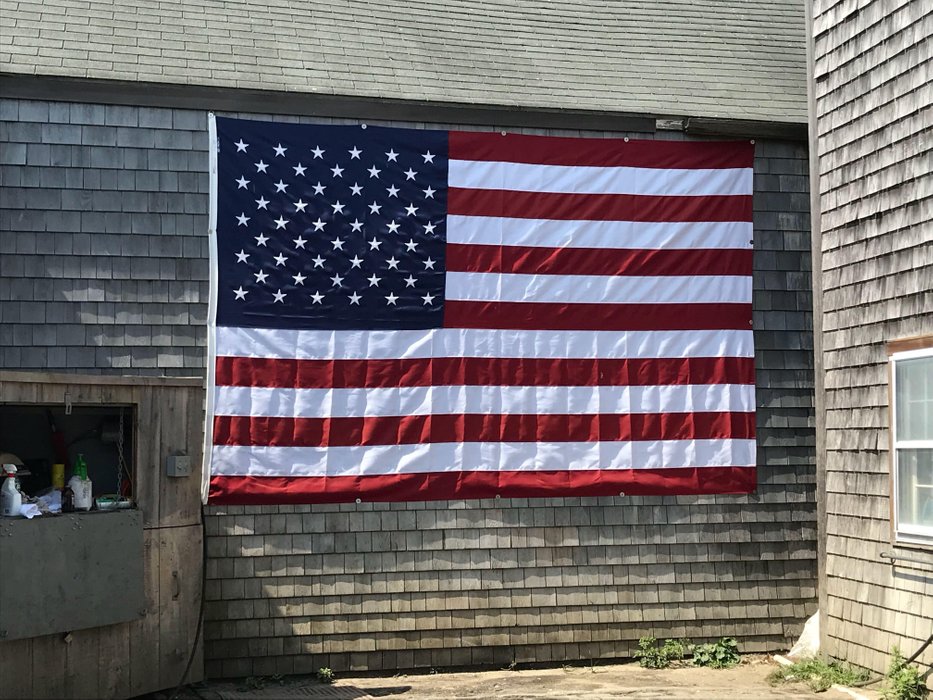 Americana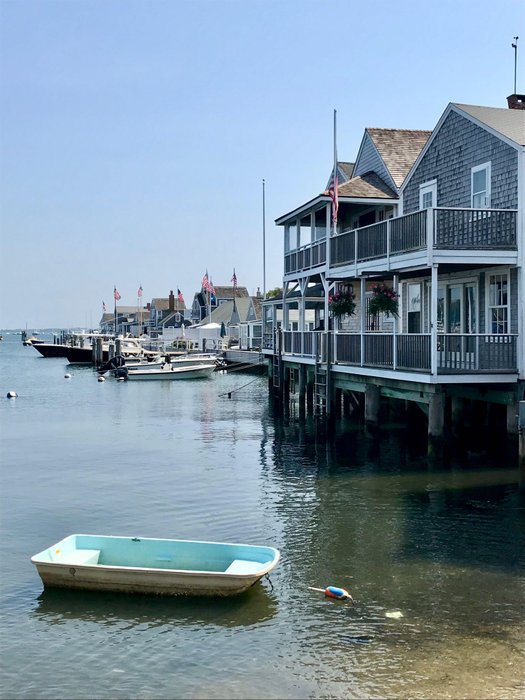 Over water accommodations.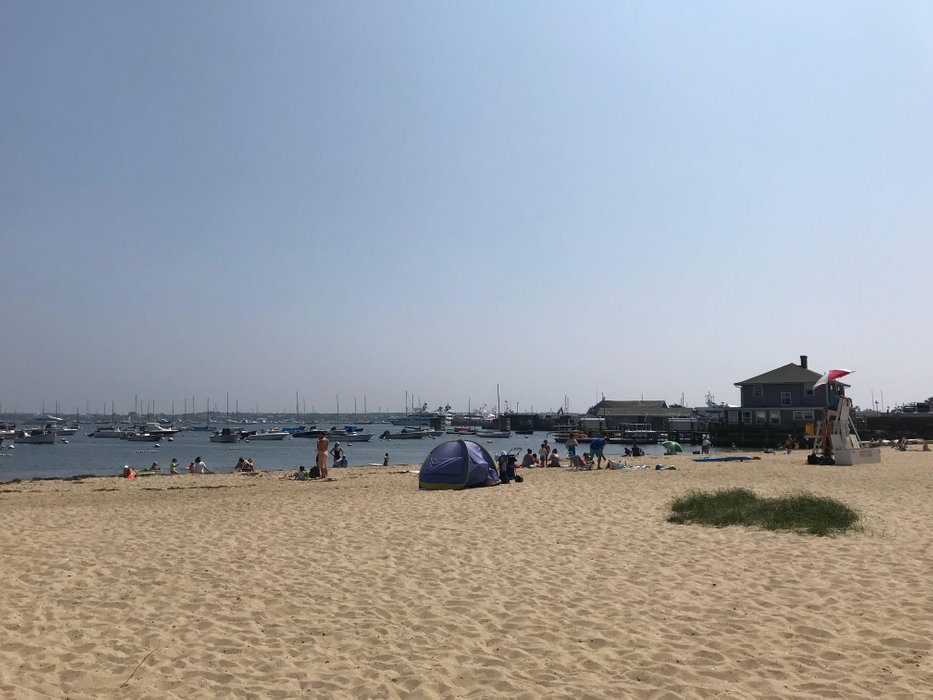 Beaches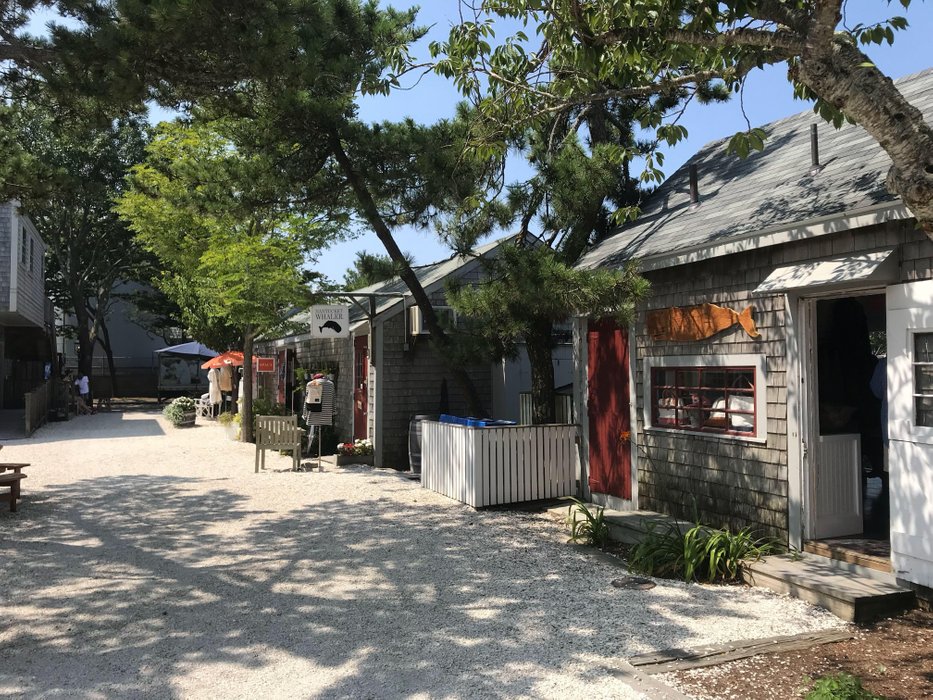 Seaside shopping.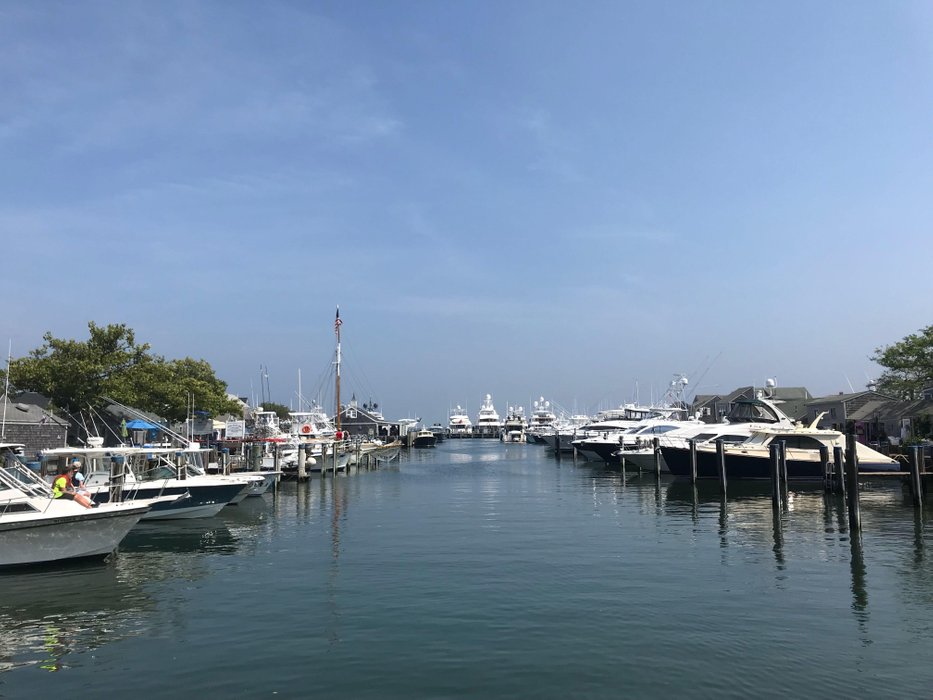 Yacht life.
We stayed on Nantucket for three hours. NOT NEARLY ENOUGH TIME!!! 😭 I wish we spent the night. As it was we had time for shopping, ice cream and getting just a taste of Nantucket's offerings. At 1:30pm we reluctantly hopped back on the ferry to sail to Martha's Vineyard.
---
Stay tuned for Part 2 of this post where I will share our visit to Martha's Vineyard.
---
All photos taken by me 8/28/2018 on an iPhone 7.
---