Sunday was a perfect day for a Seattle adventure.
It was sunny and in the 70's. We took advantage with an outting in Seattle's Ballard neighborhood.
---
Ballard is located in NW Seattle along the shores of the Lake Washington Ship Canal. Historically, Ballard was an ethnic enclave for the city's Scandinavian immigrants. Many shops in the neighborhood and the Nordic Heritage Museum honor the area's Scandinavian history.
---
Our Ballard adventure started with brunch.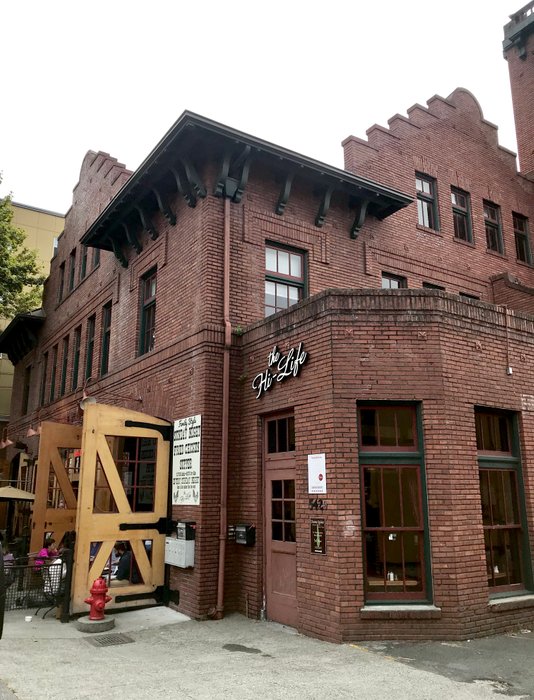 Hi-Life
The gang met at The Hi Life. The restaurant is located within a 100+ year old firehouse! All of the standard breakfast fare was available and they serve special Mickey Mouse pancakes for the kiddos.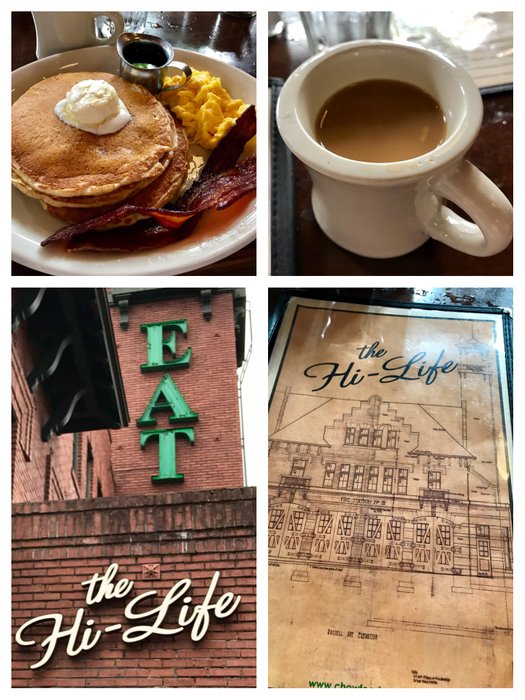 Mmmmm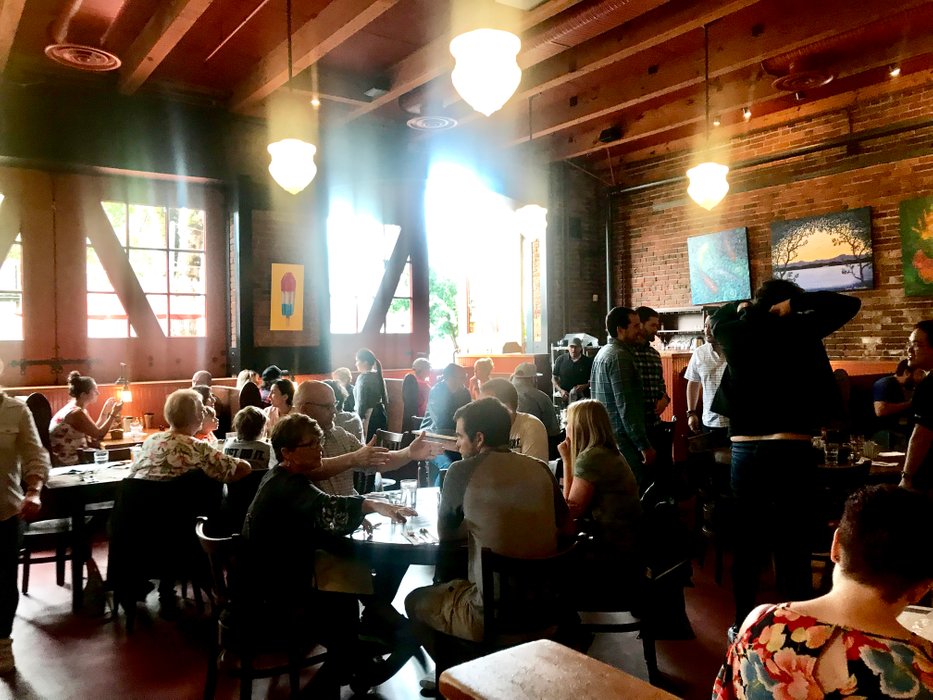 Through the glare you can just make out the old firehouse doors at the front of the dining room.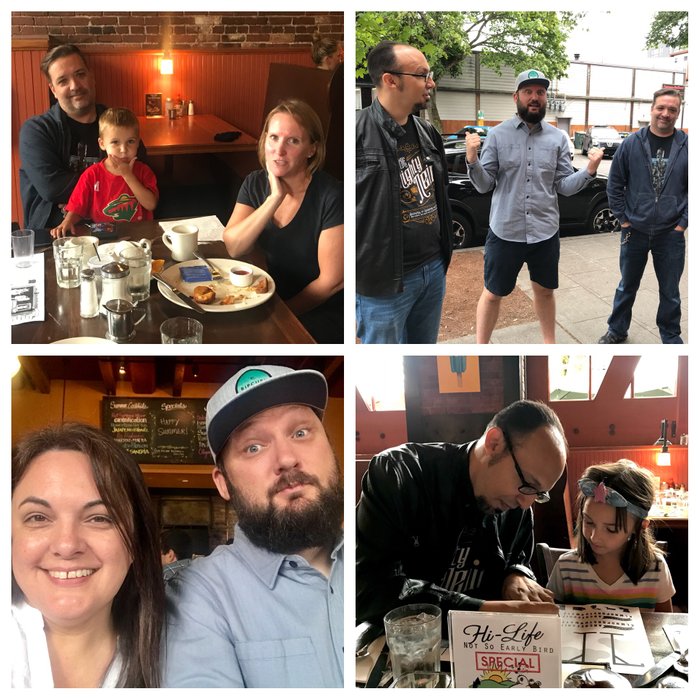 The brunch bunch - high school friends, spouses and kiddos.
---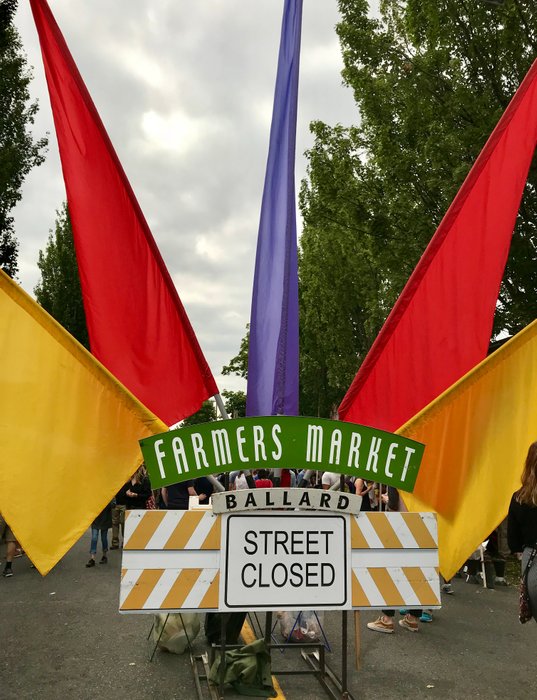 Ballard's Sunday Farmers Market is open year round (only skipping a Sunday if it falls on Christmas). Over 100 vendors set up stalls along Ballard Avenue. Stalls feature meats, cheeses, organic produce, flowers, arts and crafts and street food. According to the Seattle Farmers Market Association, over 1000 visitors come to the market each weekend.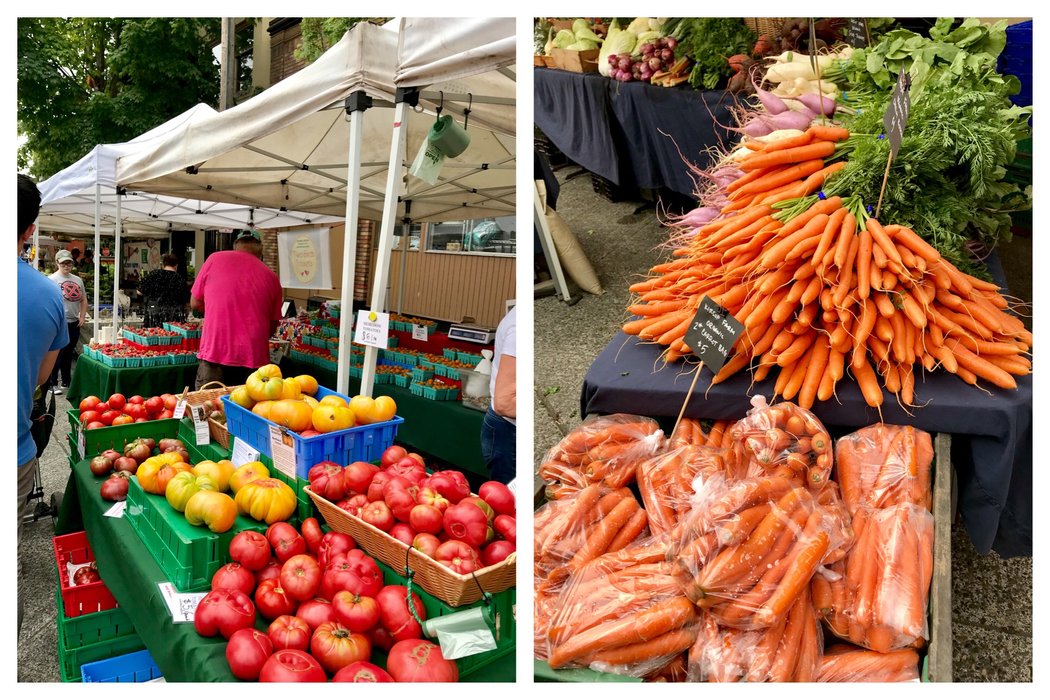 Farm fresh vegetables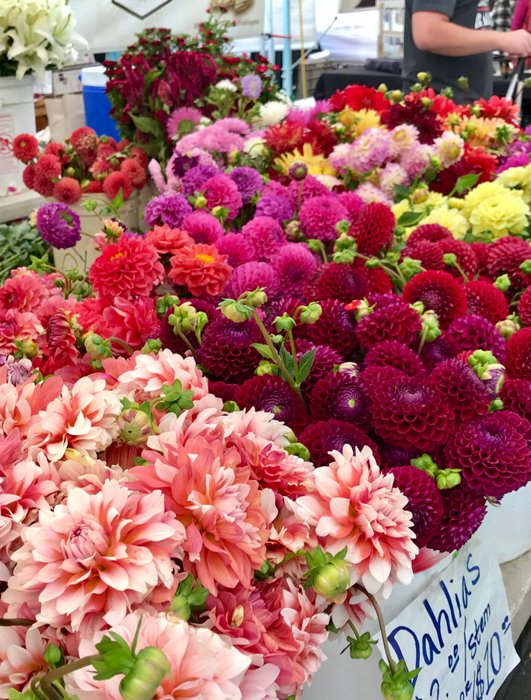 Dahlias are one of my favorite flowers. Their summer blooms adorned several stalls on Sunday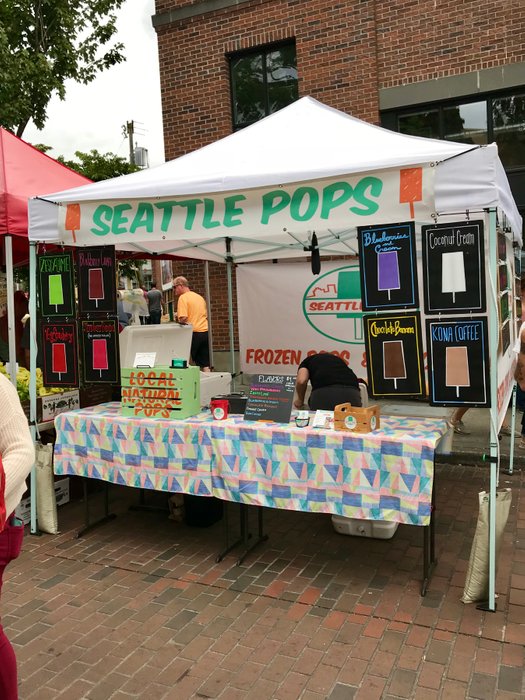 Seattle Pops - locally made and owned "popsicles" inspired by Mexican paleta. Pops are milk or fruit based and available in flavors like Zesty Lime, Passion Fruit, Mango Chile, Cinamon Horchata, Kona Coffee and Vanilla Bean.
Seattle Pops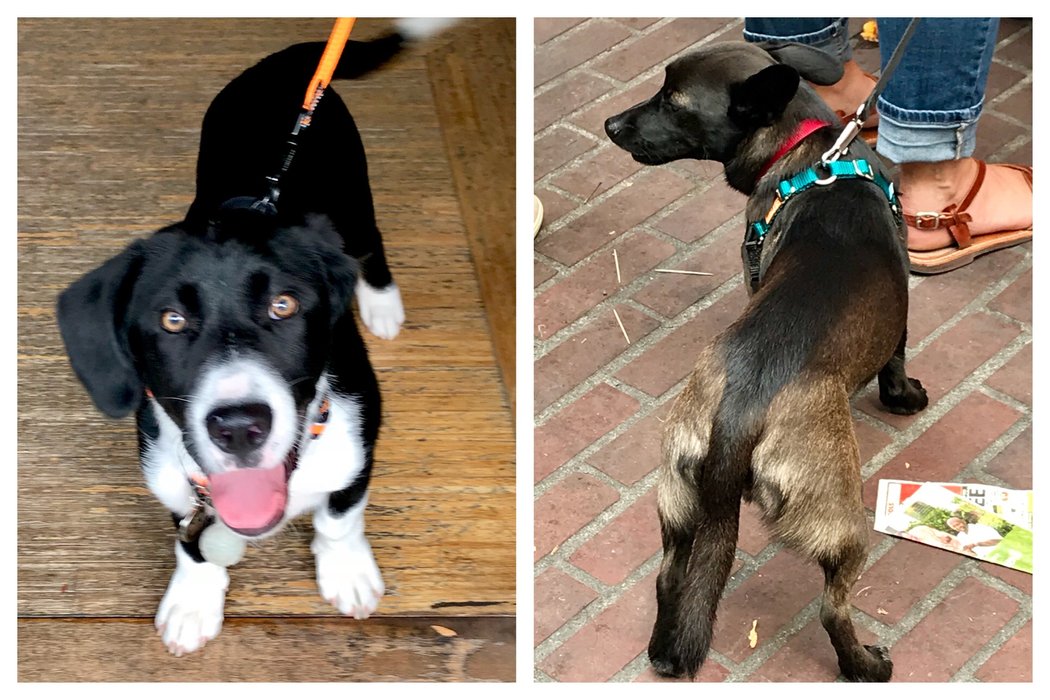 There were so many dogs enjoying the market. I find this to be awesome and entirely unfair because my town has BANNED DOGS from our farmers market (stupid Edmonds... 😒). Along with these two cuties there were a disproportionate number of French Bulldogs soaking in the market scene.
---
Into the shops!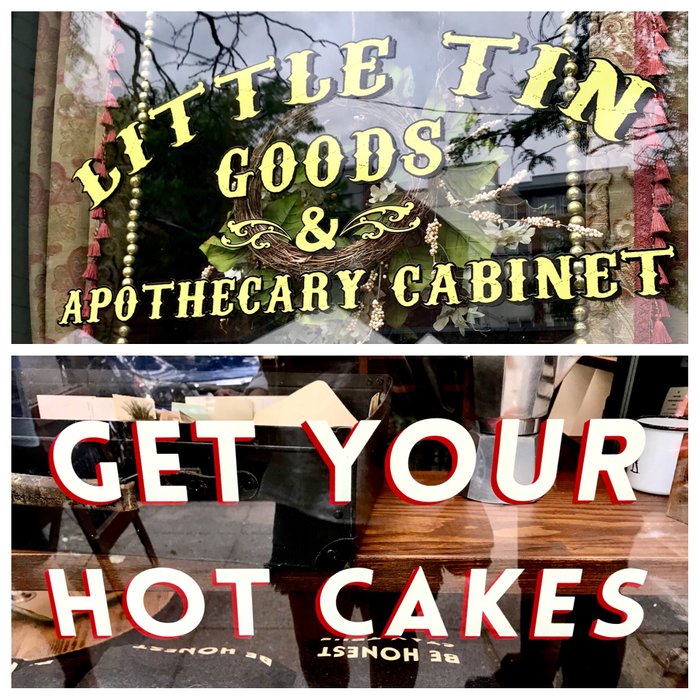 Ballard is a great place to shop. All of the historic buildings have shopfronts on the ground level and the wares on offer are super eclectic. There are bookstores, two record stores, a shop filled with succulents and cacti, a bridal shop, card shops, a kitchen store and clothing stores just to name a few options.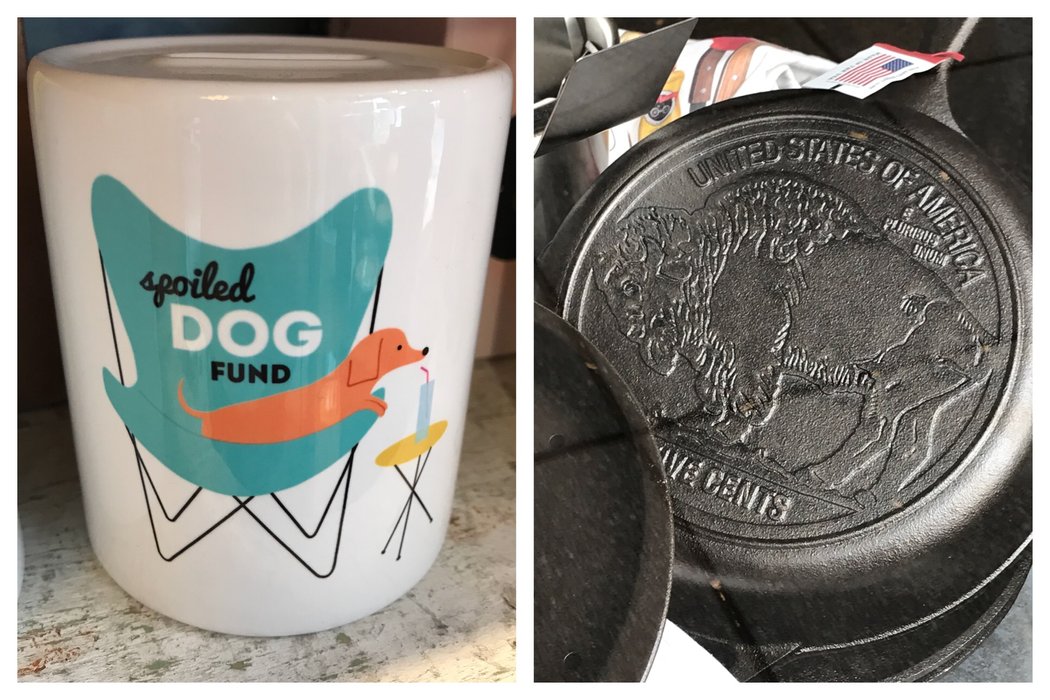 ⬆️
Made for me... a dachshund piggy bank and a cast iron pan with a coin impression on the base! (Squeals and starts spending money... 😄)
---
Ballard has one incredibly unique spot we spent a good chunk of time exploring.
Ballyhoo Curiosity Shop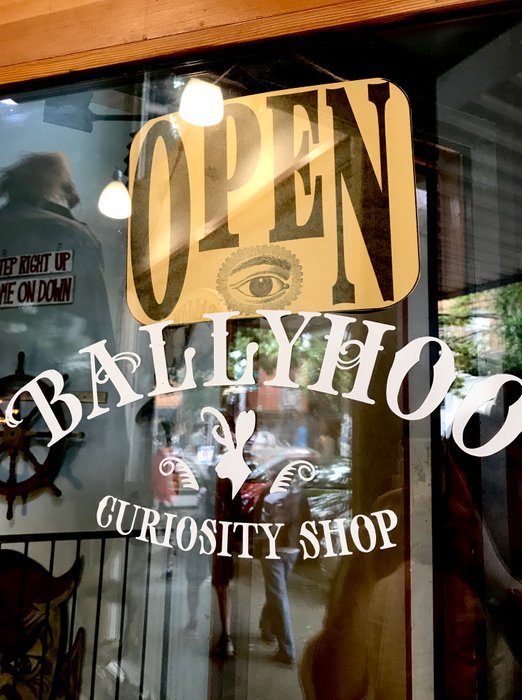 Things are getting curiouser and curiouser...
From the moment you walk inside of the Ballyhoo Curiostiy Shop and begin the descent downstairs, you can tell things are gonna get freaky. The shop bills themselves as somewhere "in between a natural history museum and an antique store" but several novelty items are also on offer. Let's take a peek.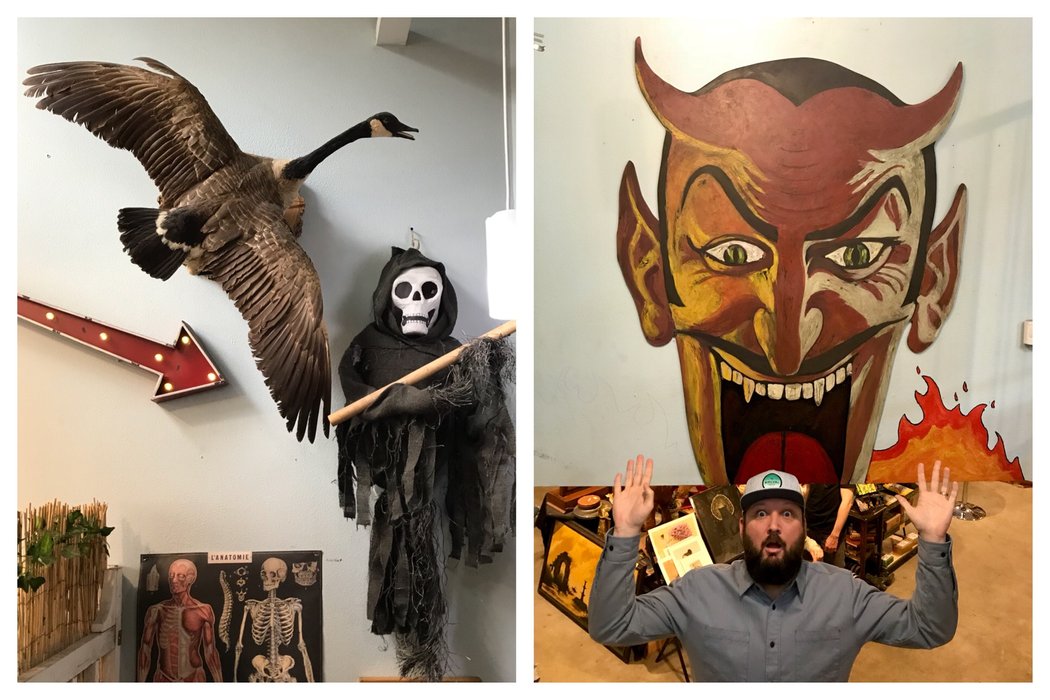 Right inside the front door you get a small sample of the curiosities to come.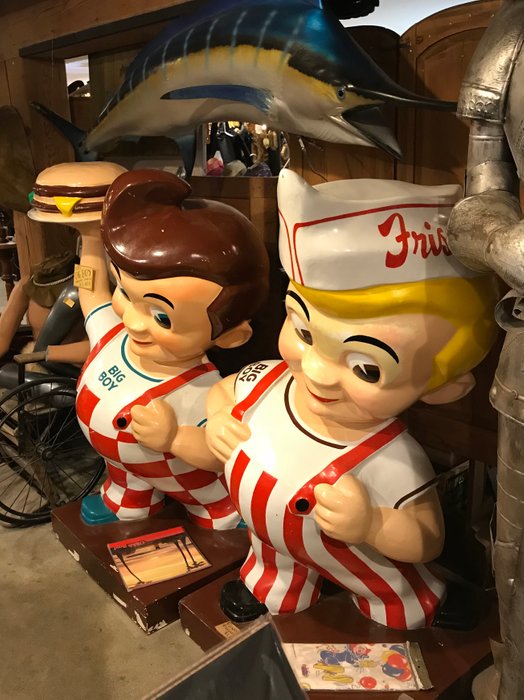 Burgers anyone?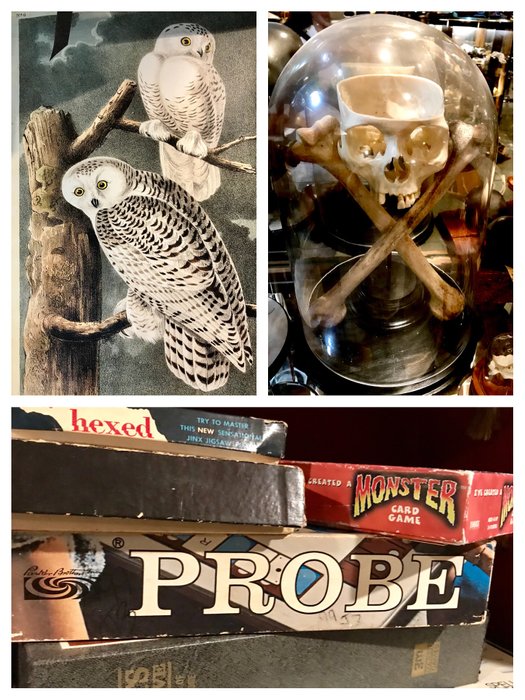 This picture is EVERYTHING. Owls, monster probes and a REAL skull and crossbones! All bases covered.
😄😂🤣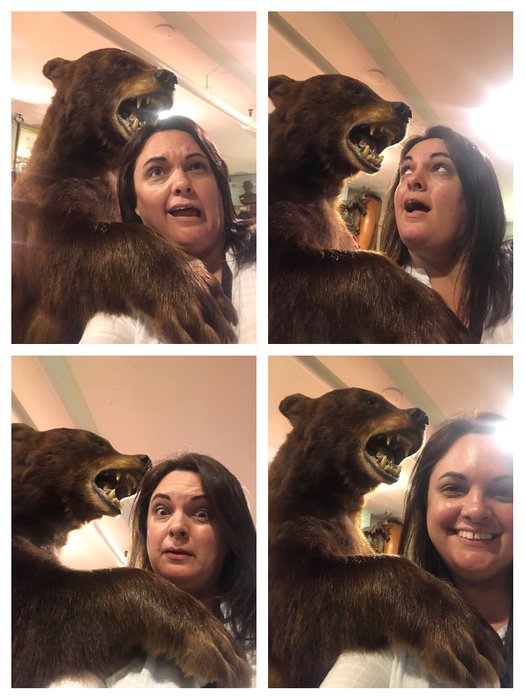 I got mauled by a bear... but was still happy about it in the end.
🐻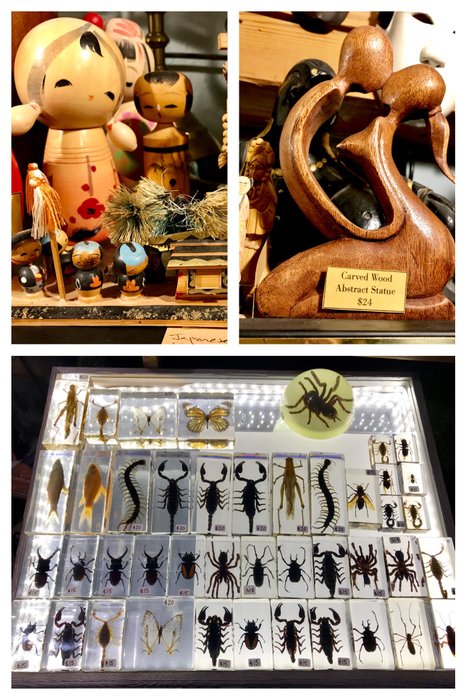 A small sample of the eclectic items for sale.
---
There was really no topping Ballyhoo. After spending a lot of time and a little money inside, we headed back towards the car. Though we did make one final stop before leaving Ballard...
A quick pop into the Kangaroo and Kiwi Pub!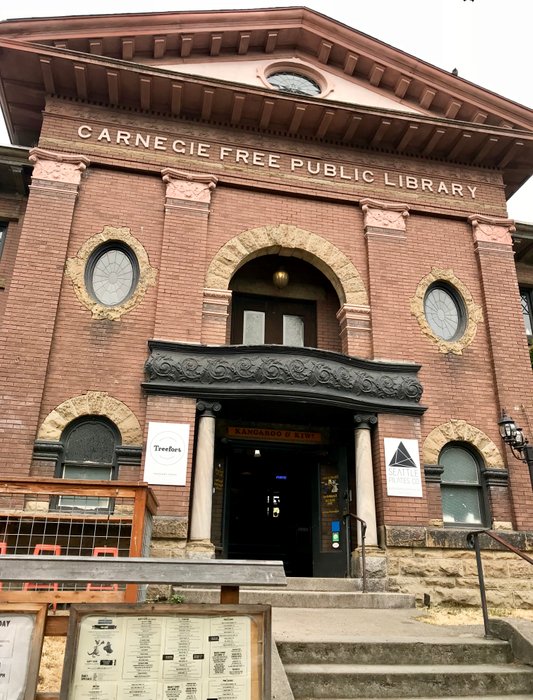 As the name suggests, this bar located within a historic Carnegie Library, caters to Seattle's down under crowd. Billed as the only Australian/New Zealander Bar between San Francisco and Vancouver, the Kangaroo and Kiwi offers up sports, beverages and food from each country. We stopped in to procure meat pies and sausage rolls for home. (Husband is Australian)
And that was the conclusion of our day out in Ballard. 😊
---
All photos taken by me 8/12/2018
---