Together with some friends (among them @victorrain - hope that he will post about this festival soon, so stay tuned for his post about this event) we hoped in the car on Saturday night and went to Rasnov to enjoy good music and an exciting movie I had never seen before (although I watch a lot of movies).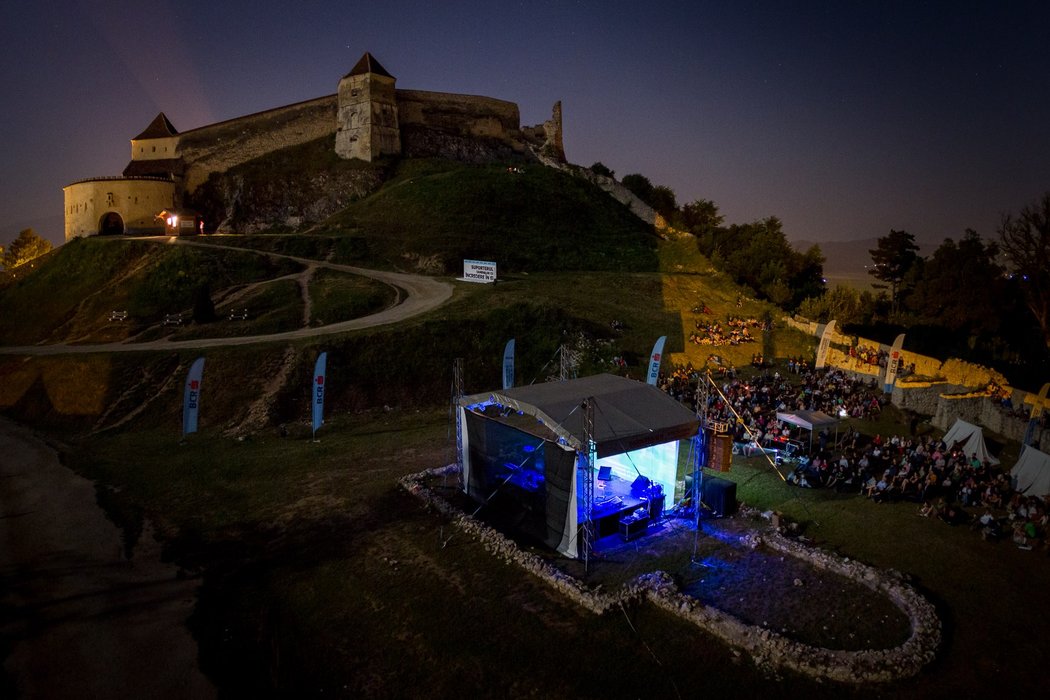 Source
I would say that the weather was on our side. So you understand: for two months it rained daily. The concert and the film were held outdoors in the Rasnov fortress. It rained a little bit when we arrived in the parking lot, but after a short time it stopped. We where prepared with rain coats and umbrellas, so not such a big deal after all.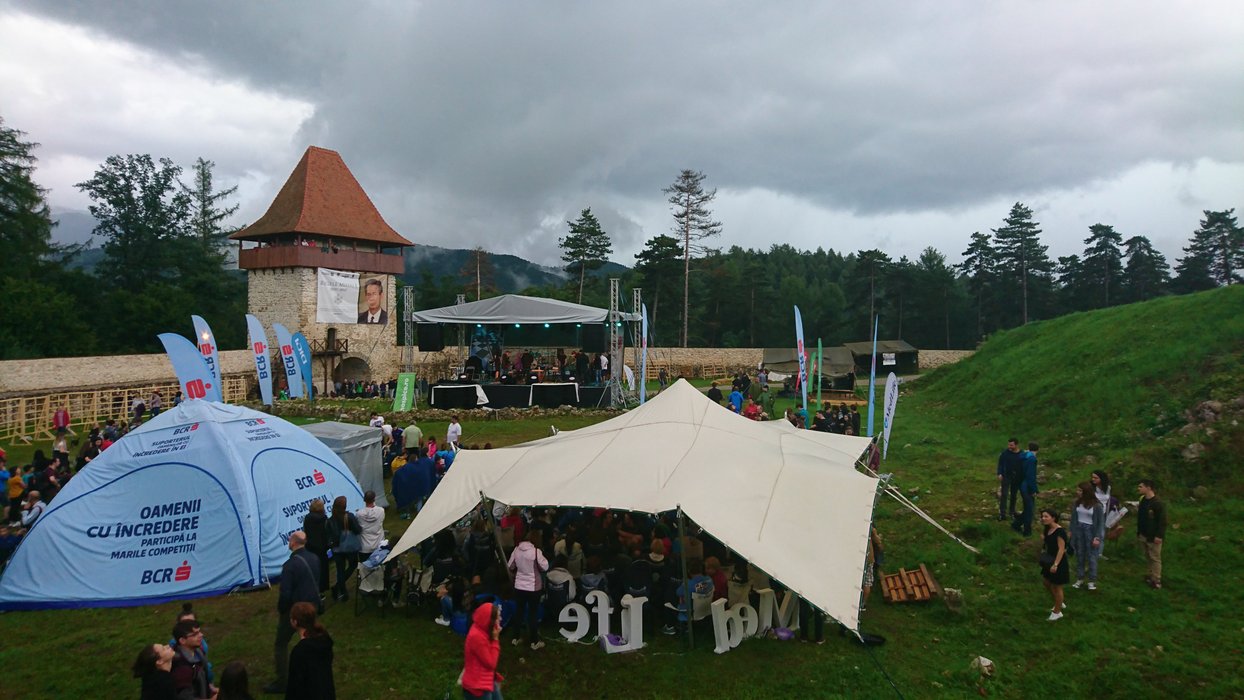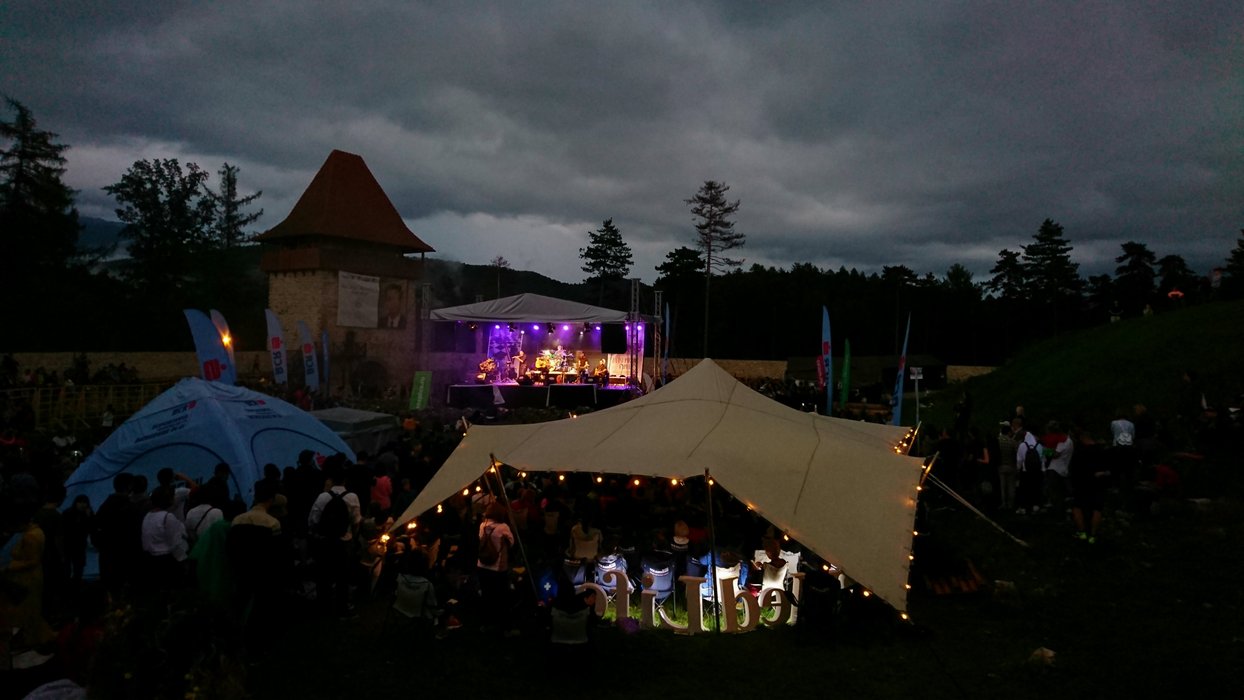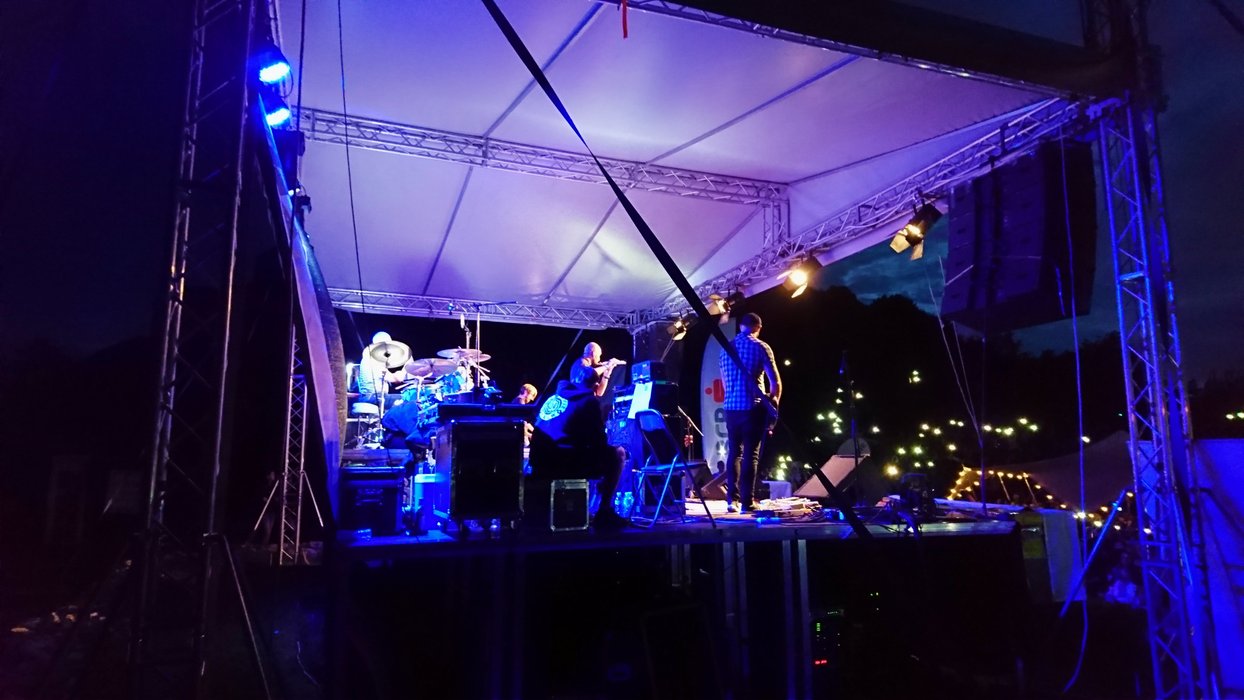 Here is a short presentation of the event:

"10 days spent in Rasnov Citadel, at the end of July. No red carpet, no fancy requirements, no hysteria and no breaking news. So that you can understand what's happening to you!
43 movies. 16 concerts. 20 debates and workshops. 70 special guests. 5 exhibitions.

The Histories and Film Festival in Rasnov (FFIR) started in 2009. It emerged from the desire of valuing an important chapter of local and worldwide cinematography and from the necessity of bringing to public debate those topics with an impact able to overcome the daily transience. This way, a unique event for the Romanian cultural market was born!
An event during which history and historical movies give birth to thoughts and passions, provide information and create feelings, raise questions and argue possible answers. A relaxing and vivid happening, which mixes in an attractive manner the indispensable academic rigor and the compulsory sense of humor. With 9 editions behind, FFIR is already part of the cultural identity of Rasnov, leaving its footprint in the spectacular development of the city which has emerged in being one of the main Romanian cultural and touristic destinations (over 400,000 visitors each year).
Free entrance for all activities according with the maximum capacity of the venues."
Concert: Vita de Vie acoustic

Vita de Vie is an alternative rock band (occasionally rap, hardcore, jazz, and reggae influences) in Romania, formed in 1996.
This is "Lasat pustiu" feat cellist Razvan Suma – Here is his website. He is so talented and if you read his biography, you will see how many things he managed to achieve.
This song is a cover of the song of the
N & D
band and it's called "Vinolamine". Initially "Vino la mine" played by N & D, was a dance melody and a big hit in 1999 in Romania.
It starts at 1:44
Here you can listen to the original:
Another beautiful melody "Mori" with Mandela Gajol playing the romanian caval and flute.
A special moment was the one when the people in the crowd turned the light on their phone and made an incredible atmosphere. Here is a glimpse of the moment.
The concert ended with "Basul si cu toba mare", a well-known melody of Vita de Vie. It was a pleasant surprise to hear this song in a slow swing version.
Vita de Vie Acoustic means: Adrian Despot, Sorin Tanase, Cezar Popescu, Adrian Ciuplea, Mihai Ardelean and Mandela Gajol.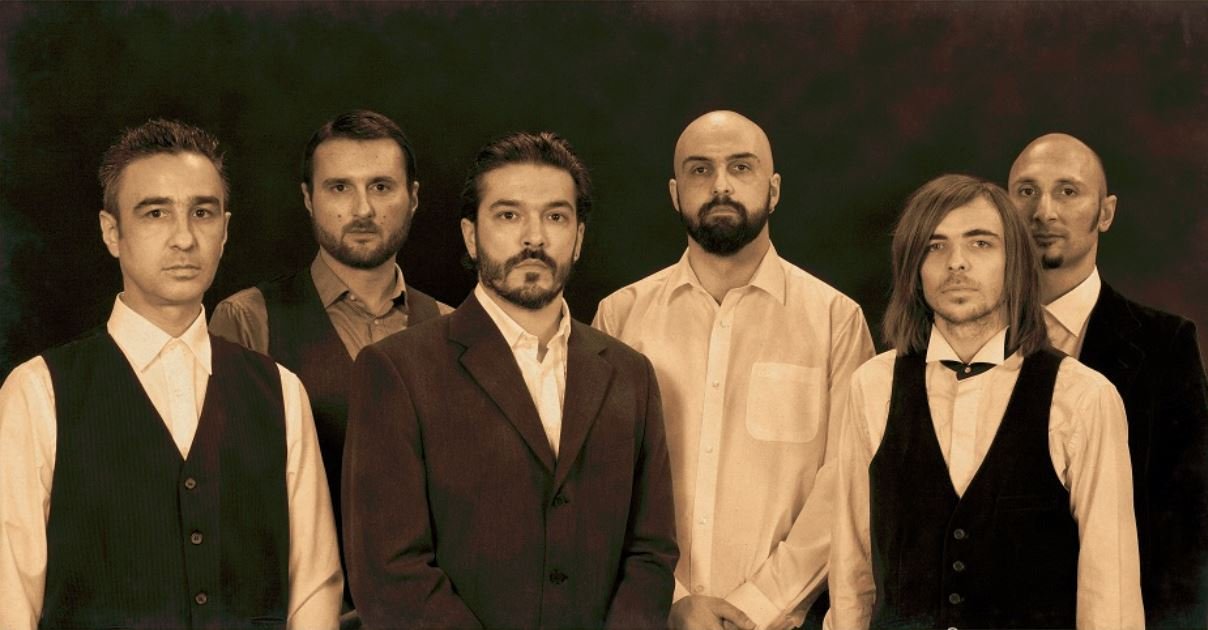 Source
The 10 lei entrance for the concert: The funds obtained from the sale of the tickets were donated to HOSPICE House of Hope, for the Foundation to continue its mission 26 years ago and to continue to offer free palliative care for as many patients as possible. At the end of the concert there were 14.000 lei ($ 3.545,36) gathered just from the selling of the tickets.

HOSPICE The House of Hope is a non-governmental organization militating for palliative care. The organization focuses on people diagnosed with incurable diseases at an advanced stage trying to give them the right to quality care that relieves their suffering and controls the troublesome symptoms. The organization provides patients and their families with access to quality palliative care.
The non-profit organization was established in 1992 in Brasov, introducing the concept of palliative care in Romania. HOSPICE is the largest foundation in the world that offers free specialized services of its kind.
The organization is one of seven world-recognized palliative care models and is the Center of Excellence for Eastern Europe and Central Asia.
Movie: Dunkirk (2017)

Source
2017, Great Britain - Holland - France - USA, 1h 46min
Action, Drama, History
Director: Christopher Nolan
Writer: Christopher Nolan
Stars: Tom Hardy, Mark Rylance, Kenneth Branagh
Website: https://www.warnerbros.com/dunkirk


Rating: 8.0/10
Trailer:
The Dunkirk miracle or Operation Dynamo is the name with which the allied soldier's rescue operation, surrounded by the Nazi army on the beaches and the harbor of Dunkirk in northern France, has entered history. The operation was ordered by the British Prime Minister, Winston Churchill, as a last resort, very risky but urgently needed to avoid the military disaster that unfolded in May 1940. Dynamo benefited from the contribution of hundreds of small private boats driven by British citizens who responded to Churchill's radio call and crossed the English Channel, contributing to the salvation of over 330.000 British, French, Belgian, Canadian, Dutch and Polish soldiers.
Awards: 59 awards (Oscar in 2018 - Best Achievement in film editing, sound editing, sound installation) and 209 nominations.
Dunkirk is, in my opinion a masterpiece, a little to intense for me, but an outstanding war film that's a must-see not only for the historians.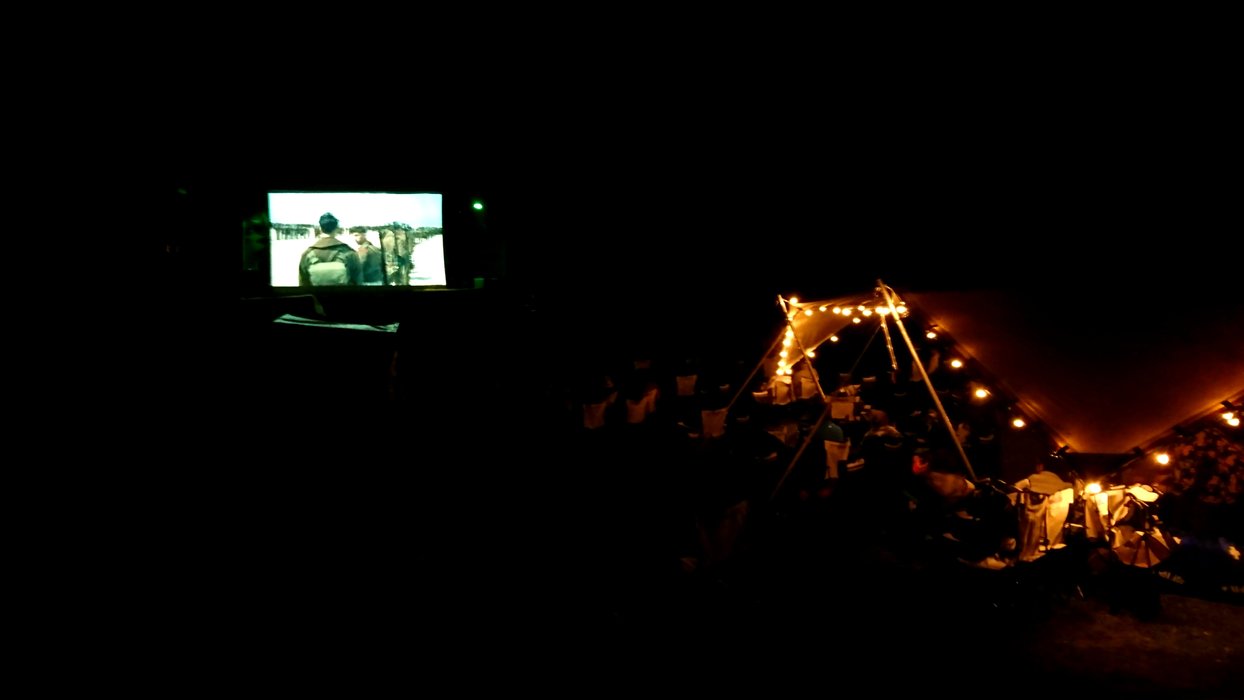 This is our view to the stage where the movie was projected. We had beanbags and camping chairs and blankets - all things to feel comfortable.
All images from this post are taken with my Sony Xperia XZ 😊
---
Some other posts that you might like: