I wanted to show you one of the most beautiful sunsets that I ever seen.
As I walked one day thru Piazza Spagna in Rome, I climbed the nearby Spanish Steps to enjoy a nice view over the city, but it wasn't just a 'nice' view, it was breathtaking. Oh, the colors! Pink and red and orange, but mostly a strong weird pink.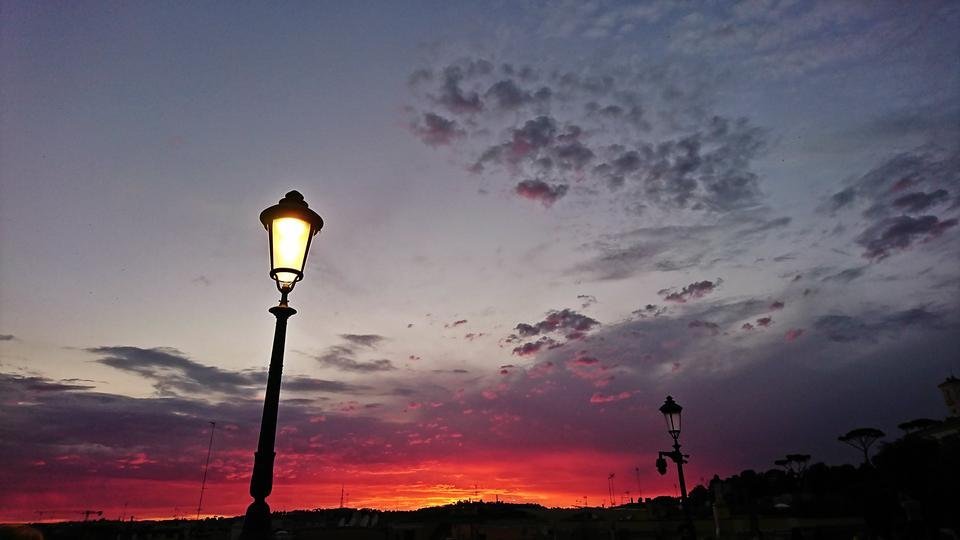 This picture is taken with my Sony Xperia XZ :( I can't show you a better image of the colors but I'm hoping that you'll imagine how awesome it was.
The Spanish Steps (Scalinata di Trinità dei Monti in Italian) were built at the beginning of the eighteenth century connecting Piazza di Spagna and the Church of Trinità dei Monti. It is one of the most famous parts of Rome. Every July, the square and the 135 steps are decorated to receive the Donne Sotto le Stelle fashion show. The staircase is a favourite spot among tourists to sit, relax and enjoy the views of Piazza di Spagna.
Source
If you visit Rome, go at sunset in Piazza di Spagna, maybe you'll be in luck and find a remarcable view.
It made the travel experience complete! It was the perfect end to a perfect day in Rome.
---
Some other posts that you might like: