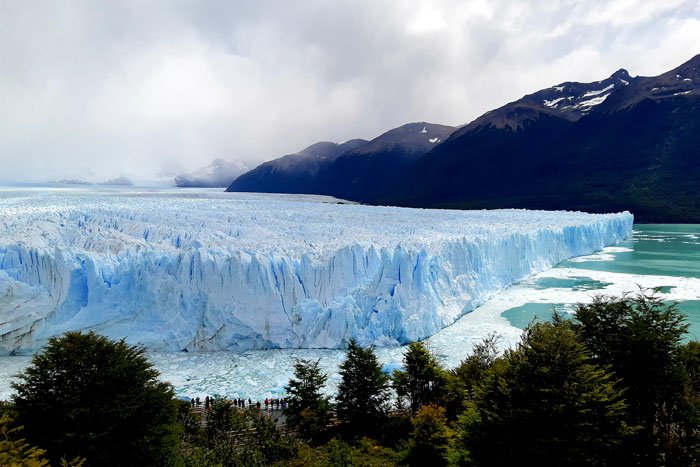 It is more than a week since I left Patagonia, but wi-fi has really been a challenge. Sometimes it is just not fast enough. Or it simply disappeared! Another highlight during my 10 days stay in Patagonia has without no doubt been the Perito Moreno Glacier. After hiking the area around El Chalten I stayed a few days in Calefate, south of El Chalten. This is also a tiny town and a good base to get close to the glaciers in. From here I did a full day excursion.
Some facts about the ice and the glaciers in Patagonia: The glacier of Perito Moreno is part of the Southern Patagonian Ice field, which is the world's third largest ice mass after Antarctica and Greenland. It is the world's largest continental, non polar ice cap, with the size of 400 km. long and 80km. wide. A colossal field of ice and snow, located in both Argentina and Chile. It is also the largest reserve of fresh water in the world. As most glaciers in the world are melting, Perito Morena is exceptional as the ice here is still growing. Up to 2 meters per day! It became a UNESCO World Heritage site in 1981.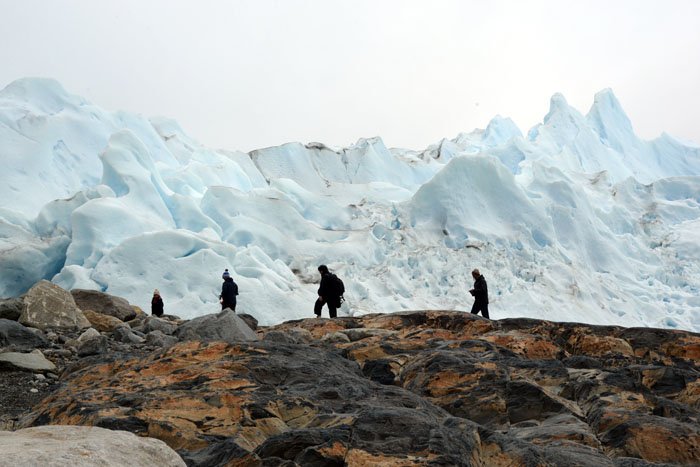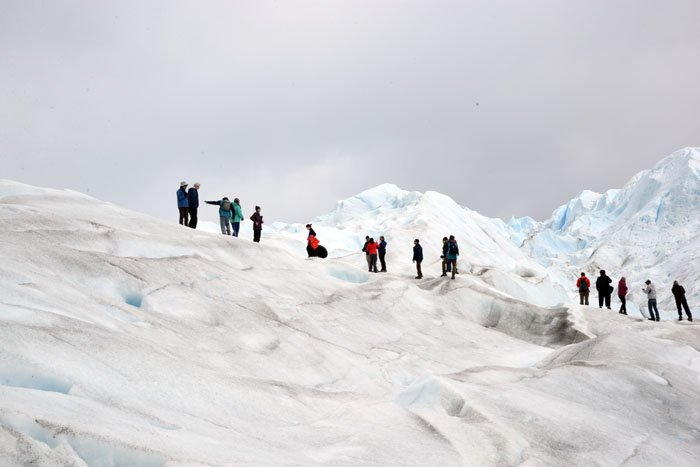 My excursion to the glacier was a 10 hour trip, including a boat trip and a «mini-hike» on the glacier itself. Besides the hike, you can do boat trip in front of it, and do walks which enables close encounter with the ice. After arriving by bus, we had to take a short boat trip across the lake to that side of the glacier where the hike started. There is a shelter here, with facilities as toilets and storage of things not needed on the hike. Our lunch box was left here.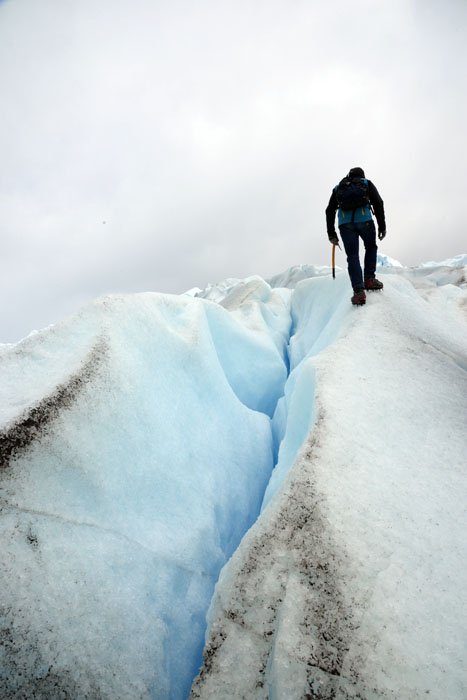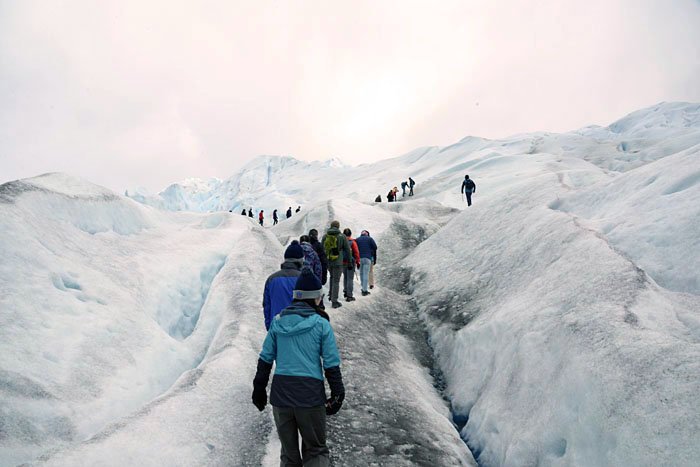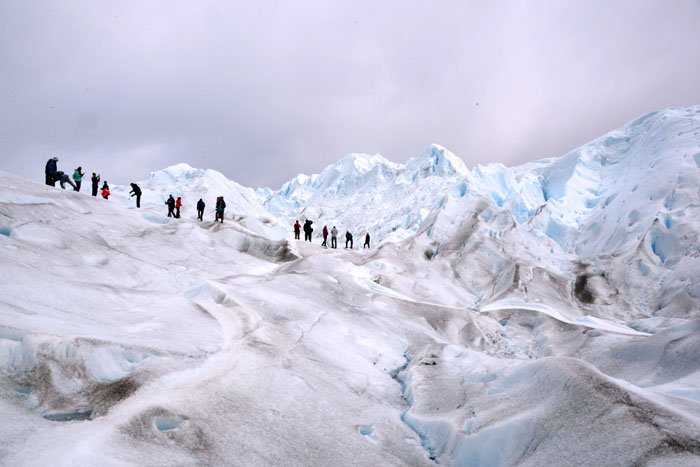 We were divided into smaller groups. Each group followed by several guides. We had to put on crampons, but fortunately with help! They were a bit heavy. Instructions on how to walk with them was giving by the guides. They are heavy, and a bit difficult to walk with, The hike took 2 hours, so I did get used to it little by little. Walking on ice, means going up and down hill. It is essential to know how to walk on the ice. If you slip here you can actually slide down the ice for many meters not knowing how it will end! A little scary to think of. But I did feel safe. The instructions given and the fact that several guides followed each group made us feel safe. It was an amazing feeling walking on a large, moving glacier. We could hear water running underneath us, cracking noises..... The glacier is alive..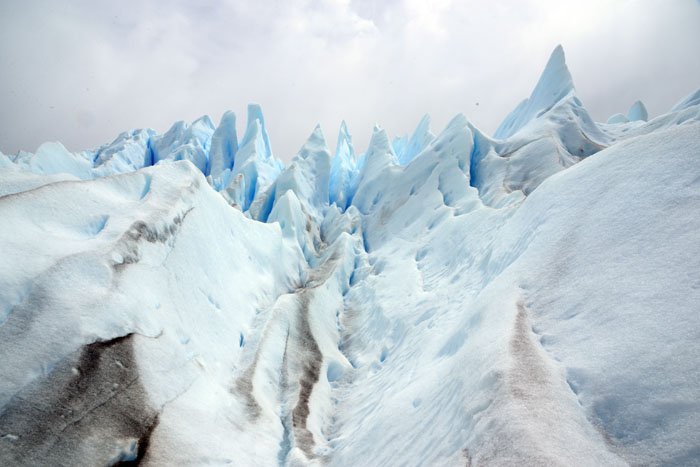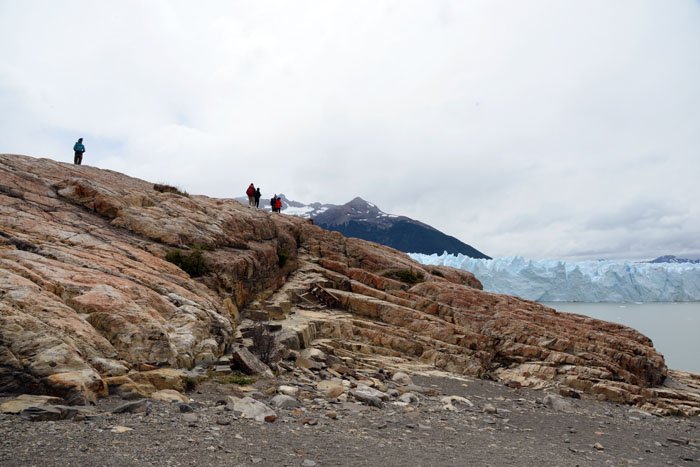 After a safe return we went by boat back and to another side of the glacier to the viewing platforms. They are placed on a peninsula facing the glacier. The view from here is extraordinary as you can see ice collapsing in front of you without being in danger. The viewing platforms are all in a safe distance from the glacier, looking at the Lake Argentino. Still, I felt it is pretty close. We could feel the cool air on our faces and hear the sound of big chunks of ice crash into the water, creating massive roars.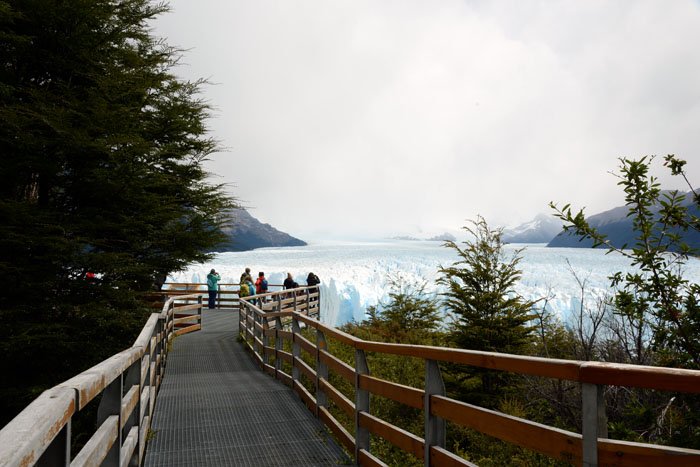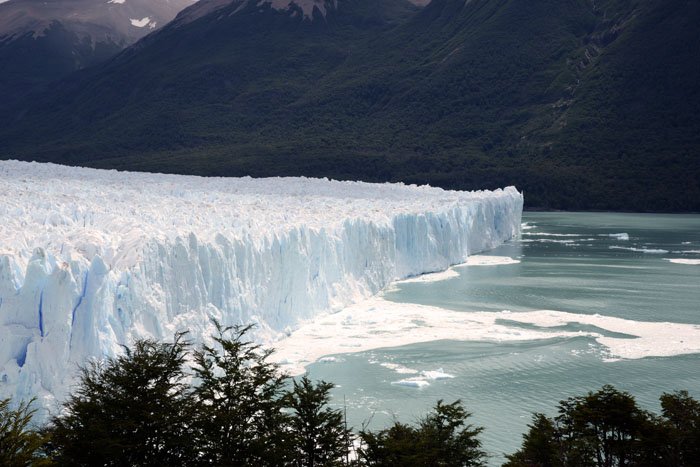 I went along the walking paths that allowed us to walk around and explore the glacier and look at it from different angles. In fact there is a series of steel catwalks and points which allows us to be safe, but still able to get close enough to see and hear it. It is huge!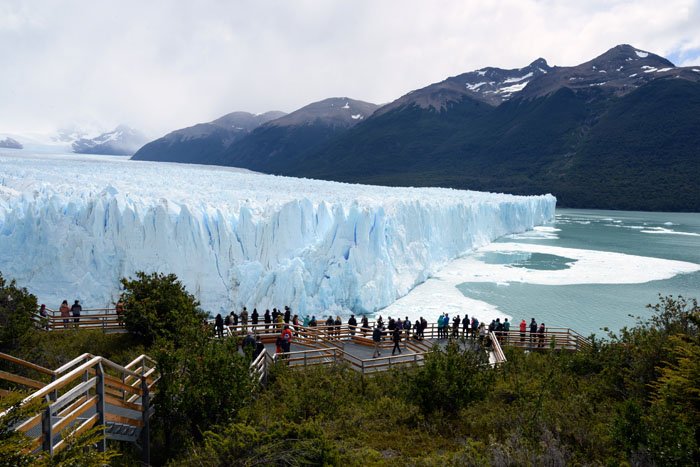 This glacier is still growing. But for how long? The guide said, maybe it will start melting, when, he could not answer. But they are important. We learned that glaciers are our «water factories». They have two important roles: They regulate our climate, keeping our planet cool by reflecting back 45 to 85 per cent of the sunlight. They are also an important freshwater reservoir. Only 3% of the water on our planet is fresh. Standing in front of the world's largest supply of fresh water was in a way a comfort, but the fact is that almost everywhere else the ice is melting, because of global warming.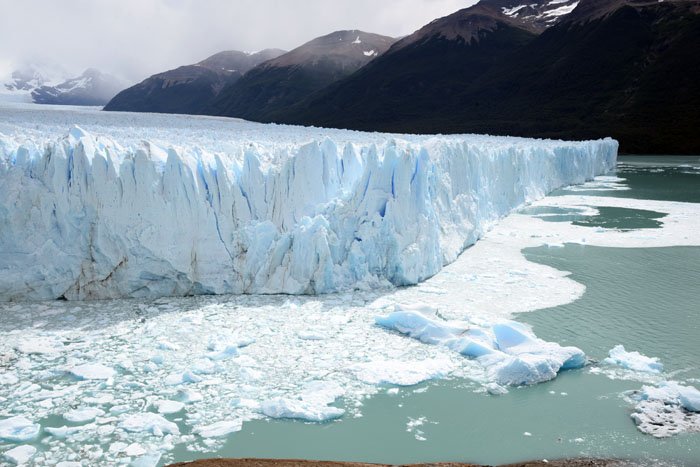 When leaving Patagonia, it was with many impressions of wild and beautiful scenery. The rugged mountains can look inaccessible, but is not unattainable. Trails are easy to follow. It is not at all difficult to hike on your own. The glaciers here are impressive. When most glaciers in the world are melting, it was amazing to visit one that is still growing.
I crossed the border to Chile by bus from Calefate to Puerto Natales in Chile. Stayed a few days and visited the Torres del Paine National Park, before catching a plane from Punta Arenas, via Santiago to Easter Island.
Next stop: Easter Island, Chile.
Please do follow if you want to keep up with my next travel story. Any upvotes or resteems are hugely appreciated!
Latest travel stories, check out :
ARGENTINA #2 - highligst of Patagonia: Mt. Fitz Roy
ARGENTINA #1 - walking through the «City of the Dead» in Buenos Aires
U.J
Kristiansand, Norway
All the photoes are mine, Ulla Jensen (flickr, Instagram and facebook)