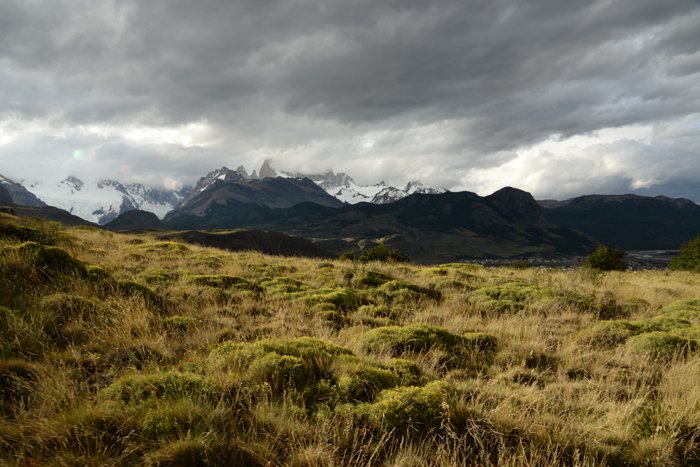 Since the international airport in El Calafate opened, the Perito Moreno Glacier and the Mt. Fitz Roy range have been accesible to more people. Today they are among the top attractions in Southern Patagonia. El Chaltén is a small town located in Parque Nacional Los Glaciers - one of Argentina's National Parks. This little town at the foot of Mt. Fitz Roy is concidered the hiking capital of Argentina. Surrounded by mountains and with many of the trailheads starting directly in town makes it an excellent starting point for day hikes.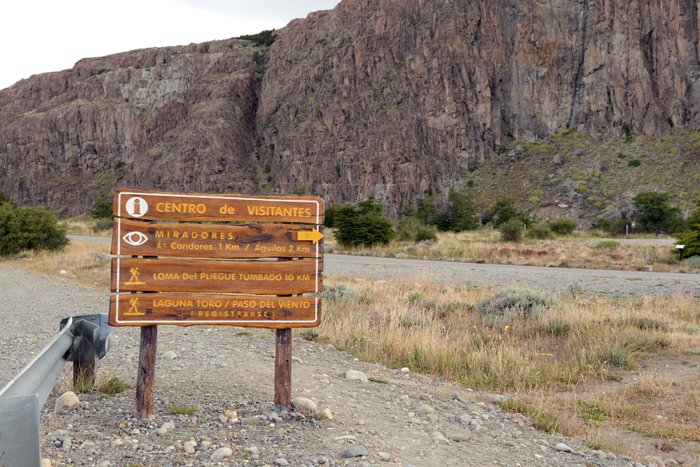 When I was in Patagonia in January this year, I was visiting both Argentine and Chilean Patagonia. Our first hike was in El Chaltén on our day of arrival. In El Calafate we joined all the other hikers at the bus station, aiming for Mt. Fitz Roy. The distance between the two is about 220 kilometers, but the road is well maintained which made it a pleasant ride. The view from the bus was amazing, passing Lake Argentino and later Lake Viedma with the snowcaped mountains as a backdrop.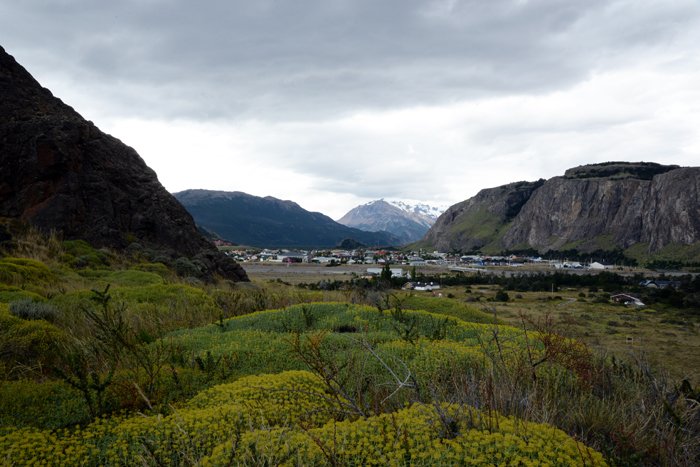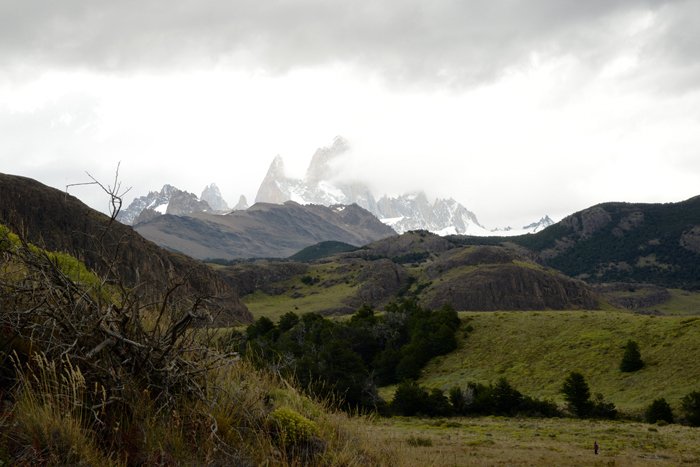 After arrival we settled in our hostel and planned a late lunch before doing the short hike to one of many viewpoints. The trail starts just outside town, where the small museum is situated. The paths leads to different viewpoints. We chose to hike to the Mirador los Condores and de las Aquilas ( the Condor and Eagle viewpoint ) which is a short 3-4 km. walk offering great view of Mt. Fitz Roy and Lake Viedma.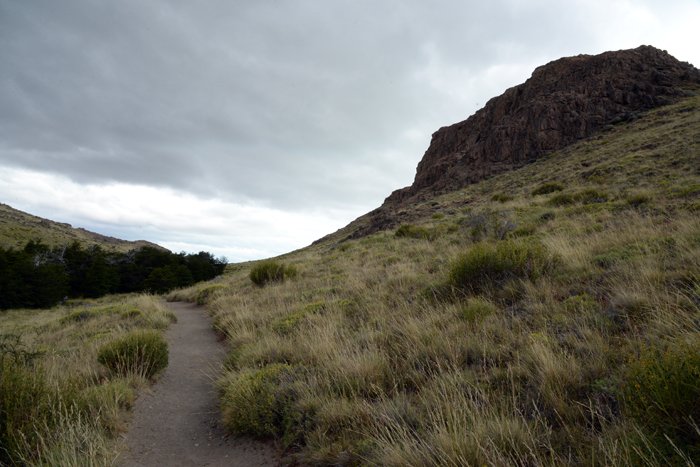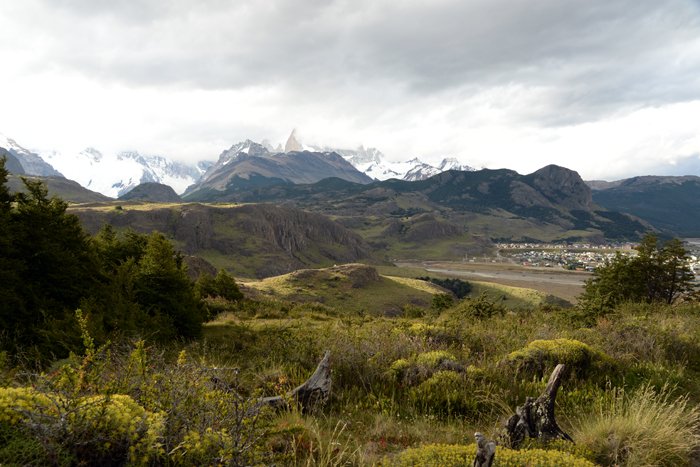 The trail to the viewpoint is short and steep, but as we walk we had the view of the mountains and El Chaltèn. Mt. Fitz Roy is visible, but some of the peaks were hidden in clouds most of the time. The trails are well maintained and well marked. There is no need to hire a guide.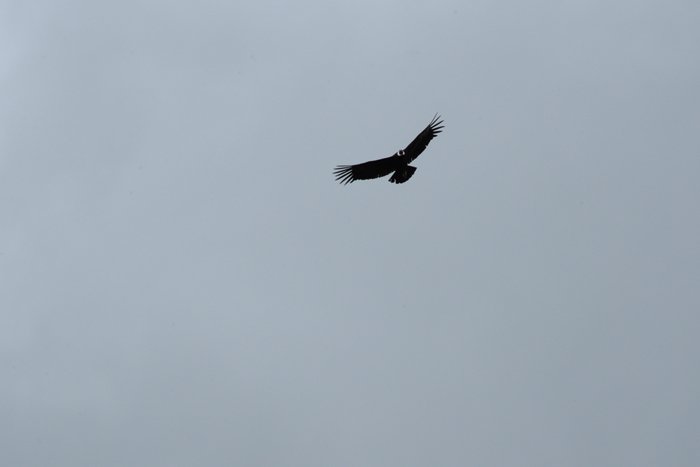 We did see several condors above our heads. Since I didn't have a tele lens, I couldn't capture good close up shots. Only a few are sharp as well. The photo above is croped a little. Otherwise you wouldn't be able to see that it's a condor!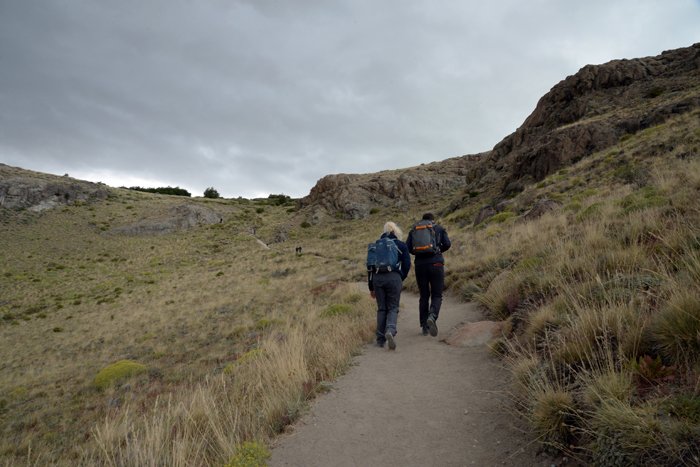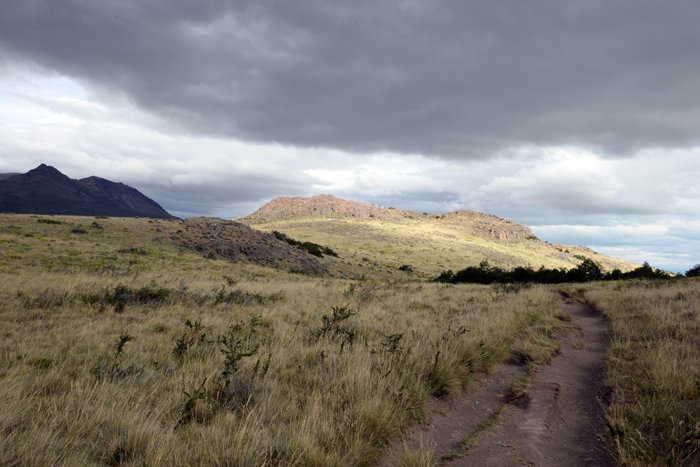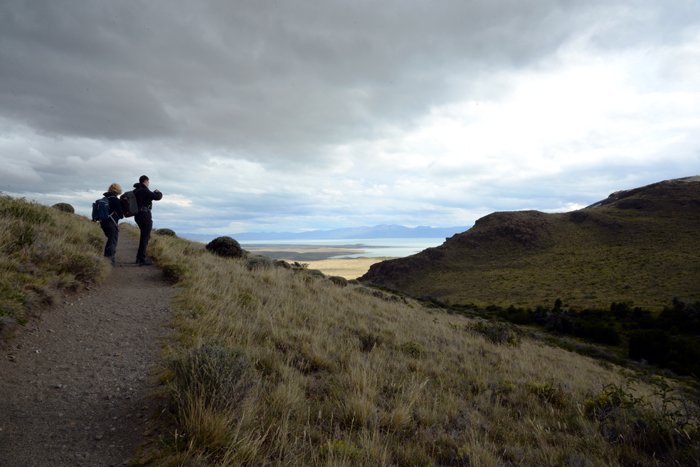 The distance between the two viewpoints is short. It took less than an hour to walk between them. This was the end of the hike before returning back.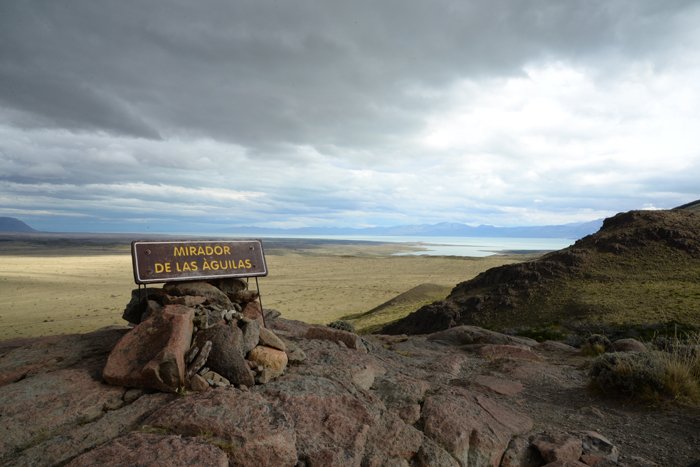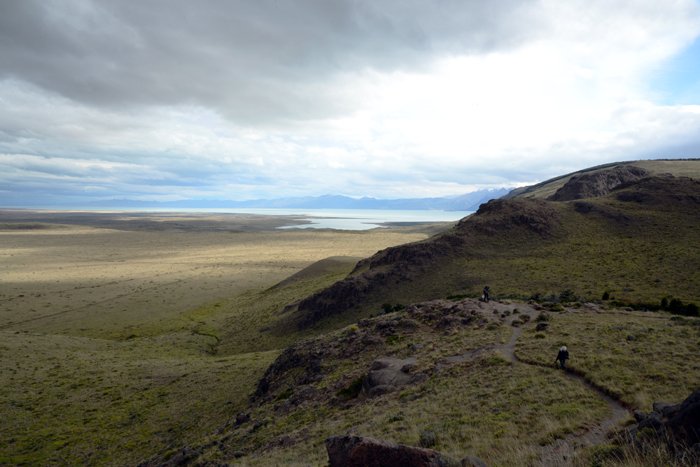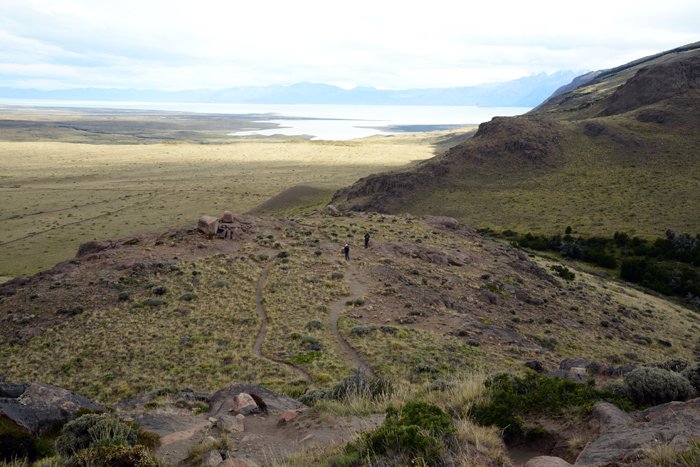 Most time was spent here to enjoy the spectacular, panoramic view of Lake Viedma and the Patagonian steppe.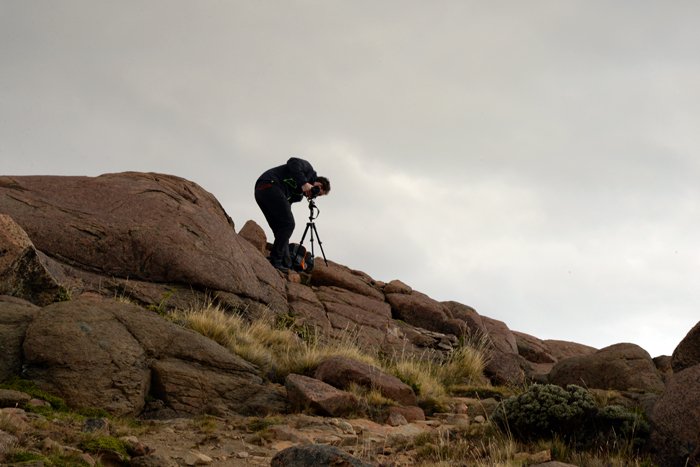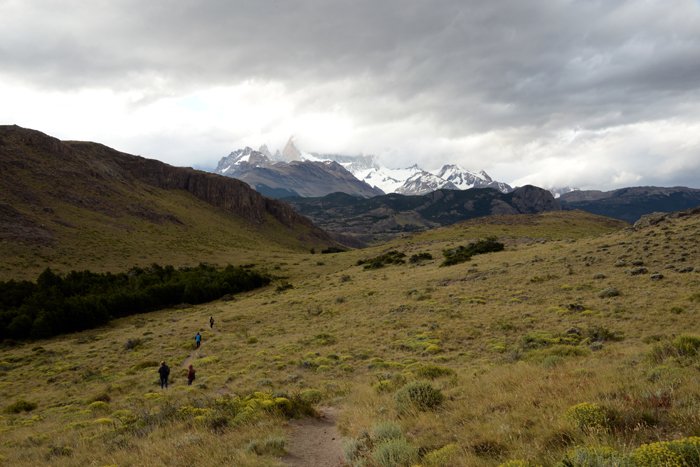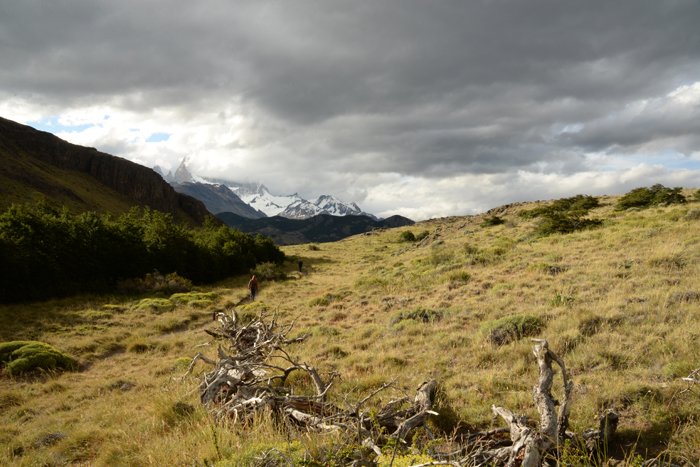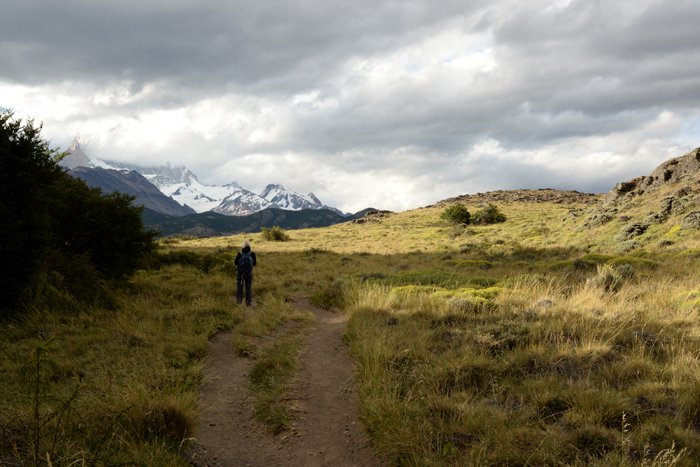 After a long rest it was time to head back to get a good nights rest. The next day we were going to hike the more challenging hike to Laguna de los Tres - the most popular hike which offers spectacular view of the Fitz Roy massif. Undoubtedly the most famous of all hikes. That hike was definitely one of the highlights of our trip to Patagonia.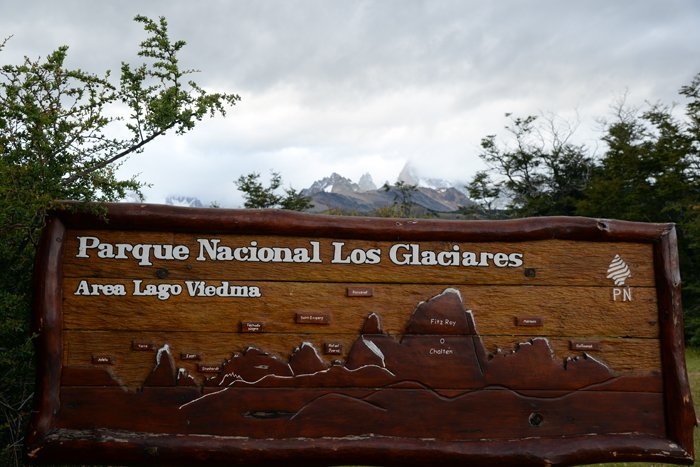 Please do follow if you want to keep up with my next travel story. Any upvotes or resteems are hugely appreciated!
Latest travel stories, check out :
Namibia – Diamonds will last forever, but not the German ghost town in the Namibian desert
U.J
Kristiansand, Norway
All the photoes are mine, Ulla Jensen (flickr, Instagram and facebook)
Read about us? // Main page!
Latest content: Travel, Art, Food, Article, Poetry