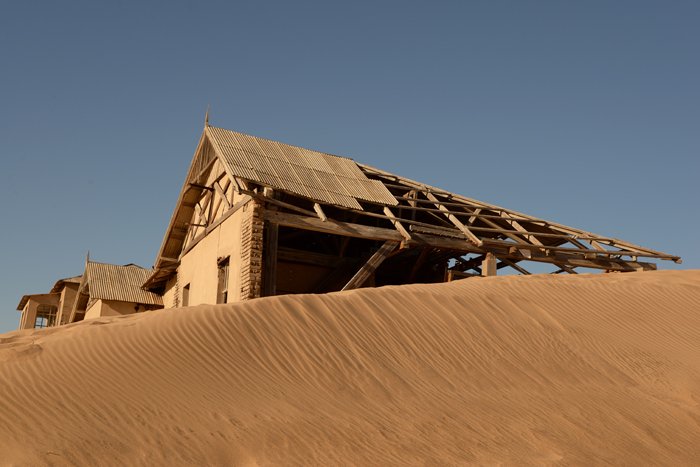 Lüderitz is a small town, located in southern Namibia with the Atlantic Ocean on one side and the desert on the other. It's a place where it seems time has stood still since the 1950s when the diamond boom was over. Kolmanskop Ghost Town is located 10 kilometers east of Lüderitz, once a rich diamond mining town. When richer pickings were found at Oranjemund, the people left and Kolmanskop was left to be swallowed by the desert. At that time Namibia was a German colony named German South-West Africa.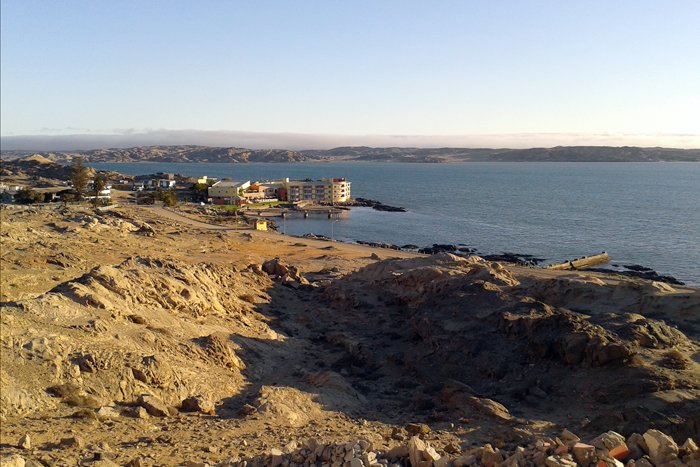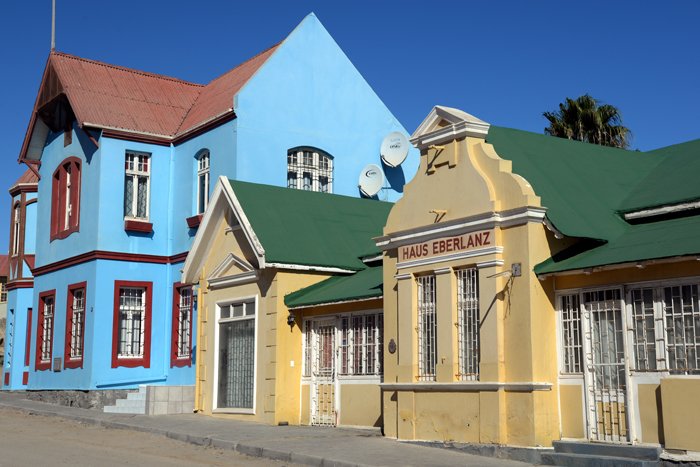 My plan was to spent three days in Lüderitz, but I ended up with five! There were only two flight arrivals a week. It would take at least eight hours to drive from Winhoek and that was not an obtion. When I arrived there were no shuttle service from the airport into town. The woman driving was on vacation. The host at my guesthouse actually came in their private car to pick me up. People turned out to be very friendly and helpful. It happened more than once that a local offered to drive me back to my guesthouse. It turned out that five days was good to have.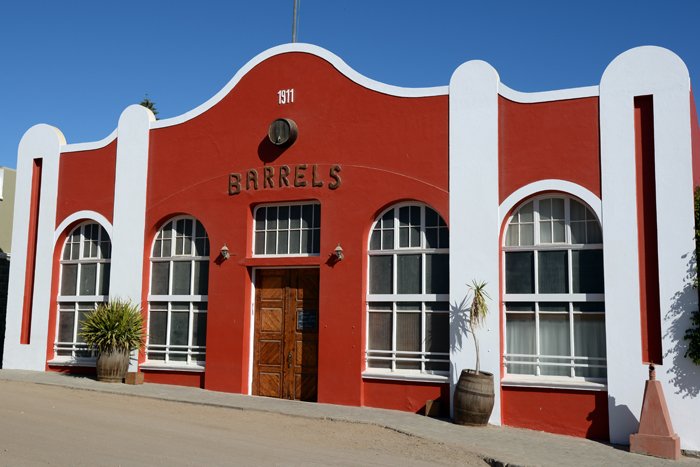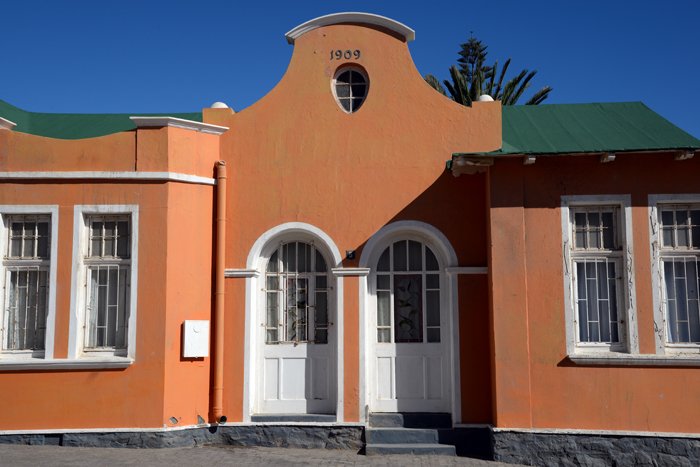 Lüderitz was founded in 1833 and named after the German who bought the land on which it is located. When diamonds were founds in great numbers it led to a boom. The town grew because of the prospectors who came with a dream of getting rich.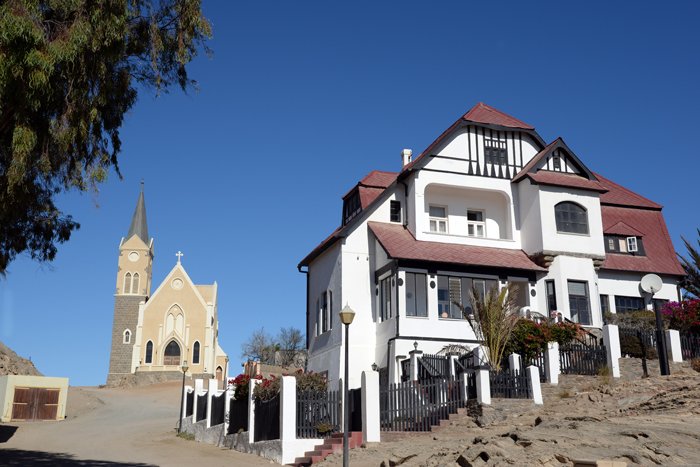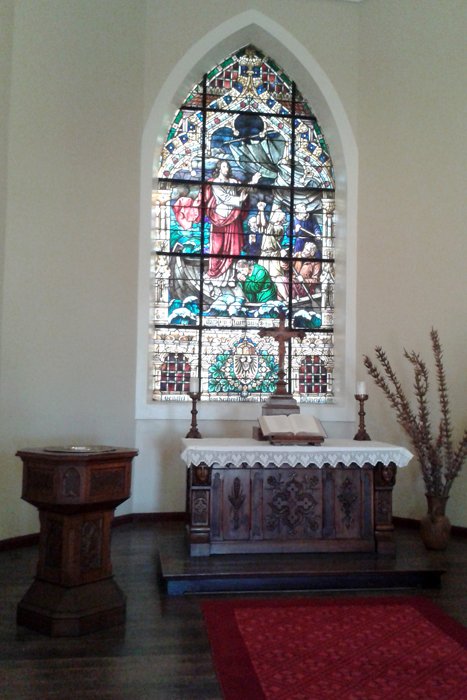 One of my walking tours through town, took me to Diamond Hill. On the way I met a group of German tourists who were doing the same thing. I joined them for walk around town. On Diamond Hill the Felsenkirche is situated. It was open so we looked inside to admire the stained – glass panel over the altar, donated by Kaiser Whilhlem II. Just beside the church is Goerka Haus. Build around 1910 for the manager of the diamond company. It was the most extravagant house at that time. It is open to the public on certain days. There is an entrance fee to be payed. A guided tour is also available.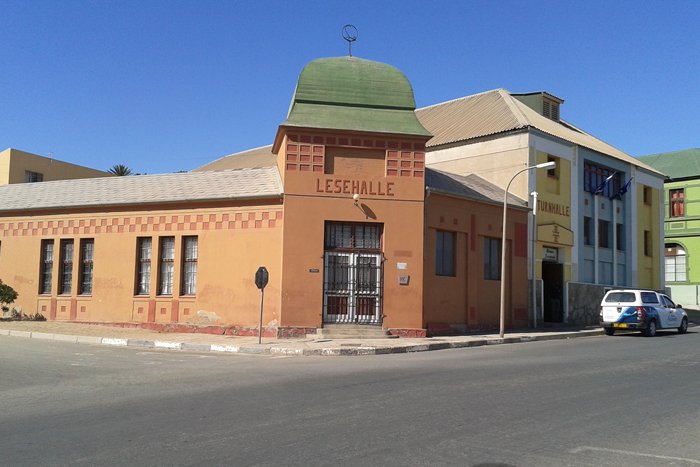 With the mixture of German colonial architecture and the Art Nouveau buildings I found it most similar to a museum town. Another reminder of Germany are the many street names which are in German. Not to talk about the German inspired dishes and cakes in the cafees.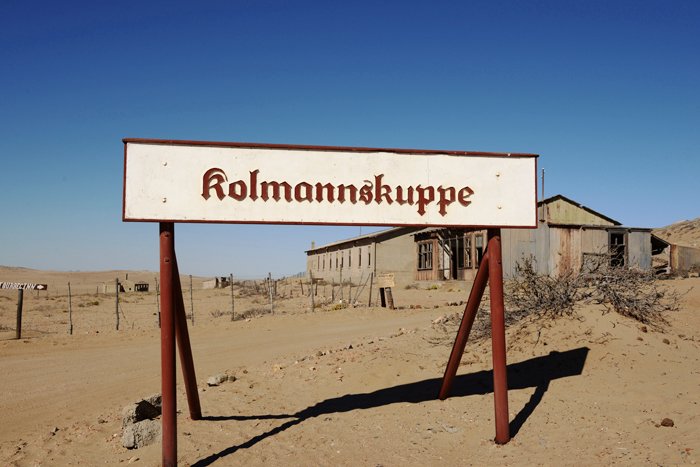 Kolmanskop Ghost Town
For years I had wanted to visit the German ghost town abandoned and almost swallowed by the desert sand. Allready on my second day I went on a tour. The large amount of tourists does dampen the effect and I didn't really get that «ghostly feeling».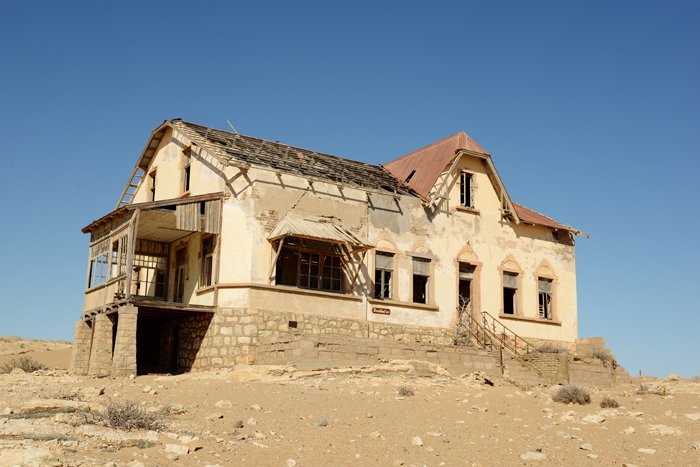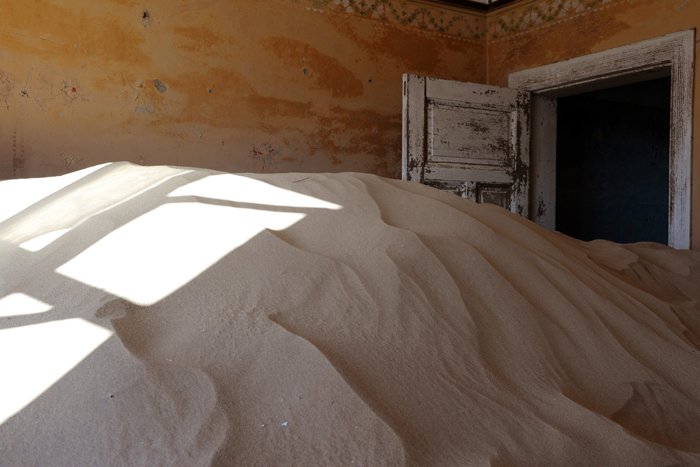 Kolmanskop was founded in the year 1908 when a railway worker found a shiny stone along the tracks. When it was confirmed it was a diamond, the first mining company was established. Diamonds were found in large numbers. The town became rich very fast. It is said that one could sit on the sand and pick diamonds in the moonlight!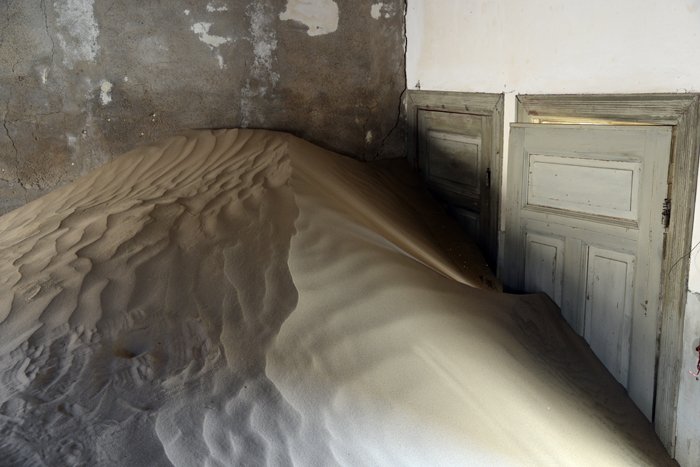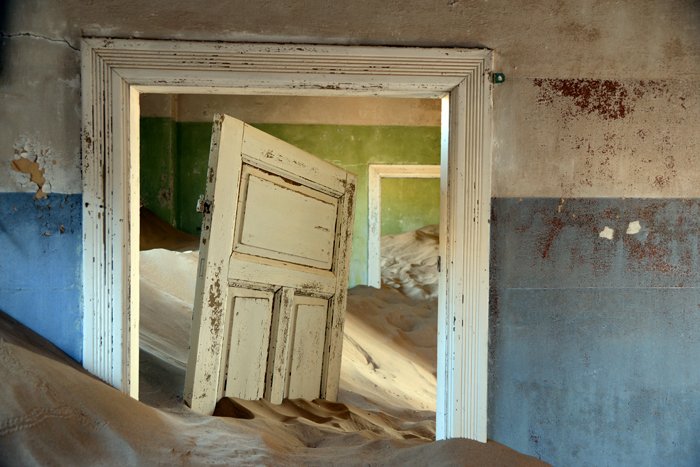 The site has a museum and from here I joined a guided tour around the place. It gave me useful information about the history of this town and diamond mining. The guide told us that in 1920 there were 300 adult Germans living here and 800 local workers who were on contracts. They were doing the work with the diamonds.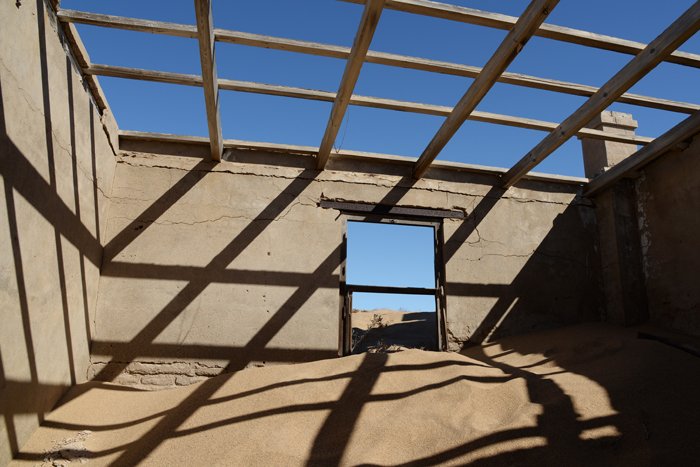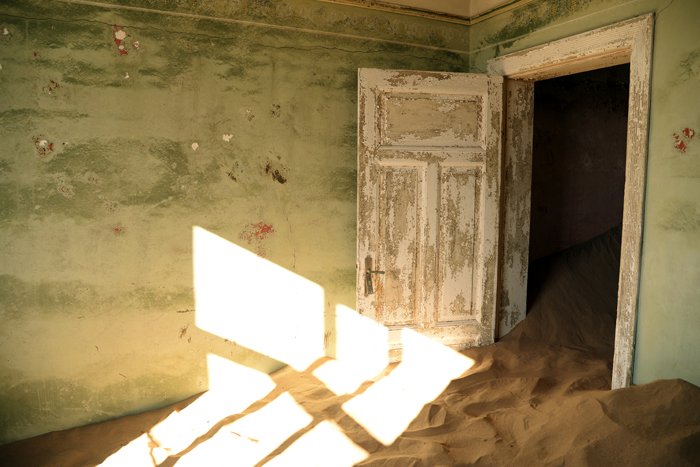 This town had a rich community that could boast a bowling alley, casino, theatre, hospital, stores and postoffice. The infrastructure was great - they had their own tram to take them around town. According to the guide, the hopital was the first in Africa to have an X-ray machine. It was not only used for patients, but also to check if workers had swallowed diamonds.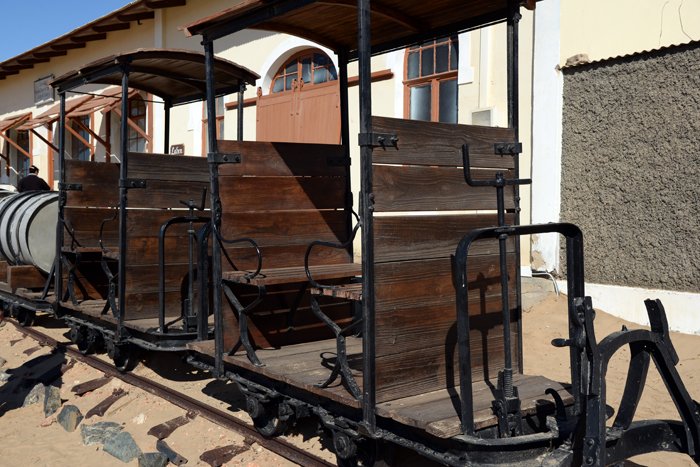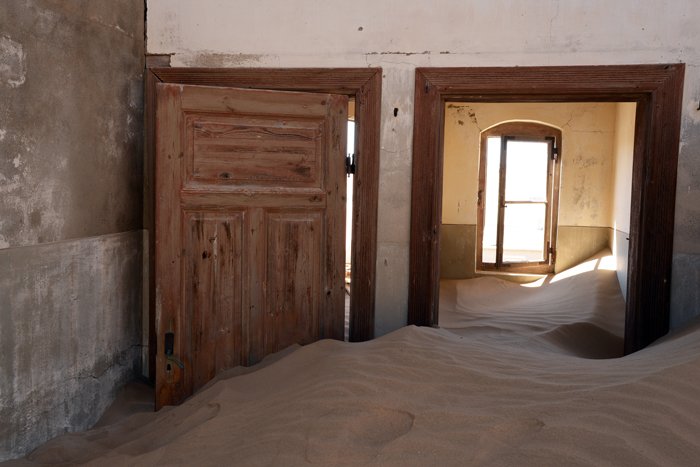 Some days later I chose to visit again. This time early in the morning before the tour groups. To be there all alone definitely made the whole place even more ghostly and a little scary. Because of the snakes I had to check the sand well before bending down to get into a house filled with piles of sand.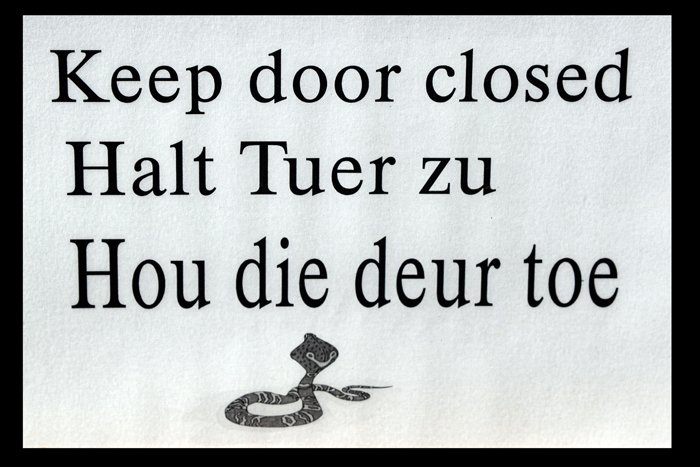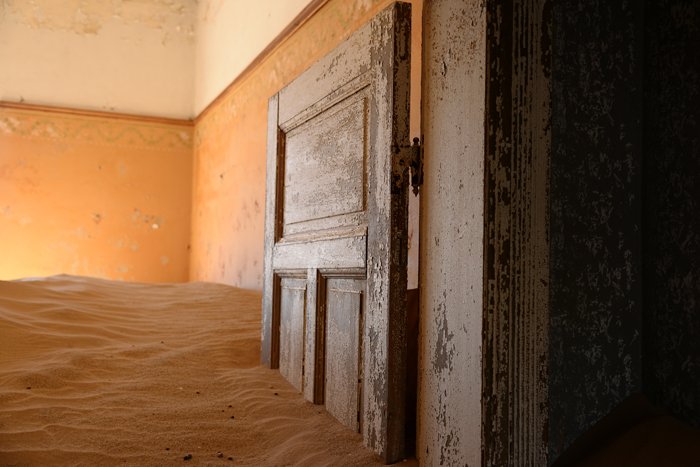 The first hour I didn't see a single person! It wasn't until I entered one of the buildings filled with sand. A man was was there. We both jumped! He too had thought he was all alone.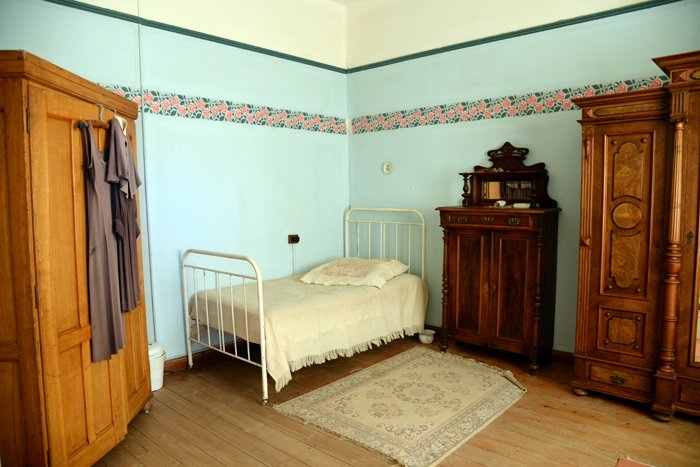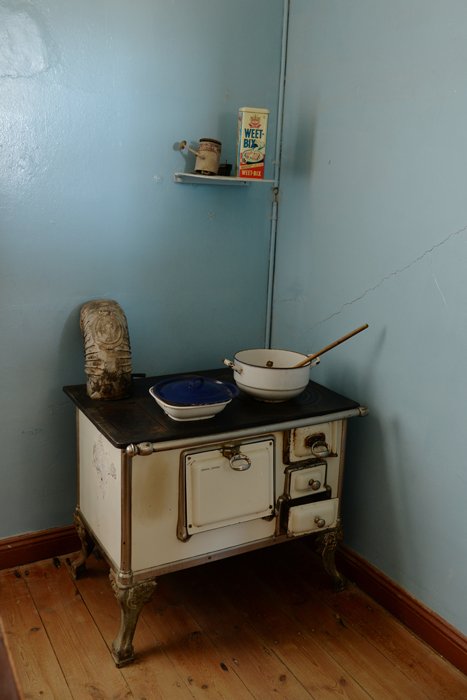 When the people moved away, the left many of their belongings behind. There are still furniture, kettles, cans with food etc. that can still be seen in some of the houses. That made me feel as an intruder. As if I entered a private house. I almost expected to see someone enter into the room....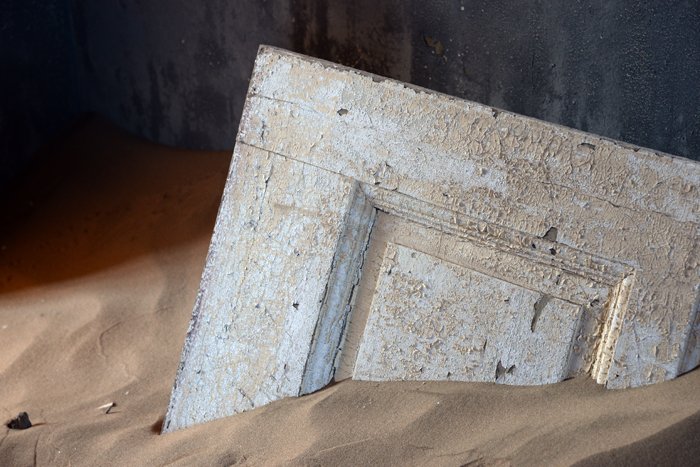 The richer diamond finds further south made people leave town and by the year 1956 the last person had left town. Kolmanskop was left for the sand to take over.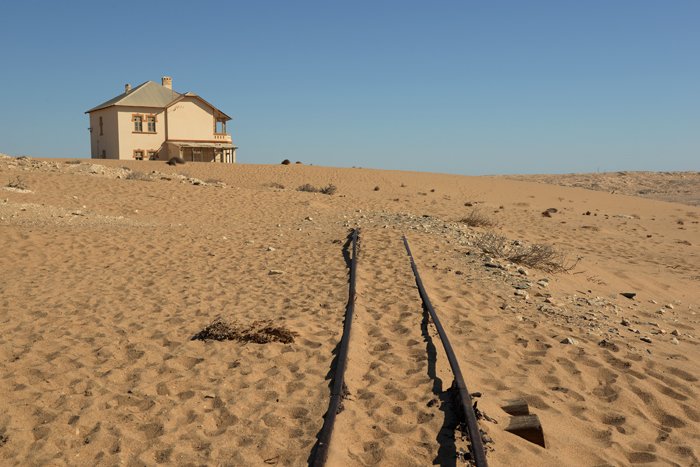 I simply found it weird and completely out of place to find a German style town in the Namibian desert! Kolmanskop Ghost Town is even more weird! I am glad I finally got around to visit.
Please do follow if you want to keep up with my next travel story. Any upvotes or resteems are hugely appreciated!
Latest travel stories, check out :
Norway - One of the most extreme places in Europe
U.J
Kristiansand, Norway
All the photoes are mine, Ulla Jensen (flickr, Instagram and facebook)
Read about us? // Main page!
Latest content: Travel, Art, Food, Article, Poetry