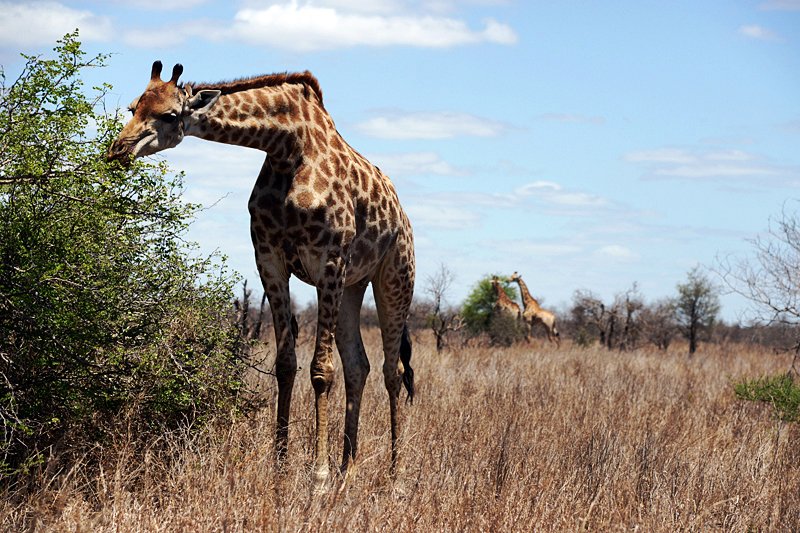 Last year I visited South- Africa and the Kruger Park. For the first time I learned that the giraffe is listed as an «endangered» species. It is estimated that the population of giraffes has dropped as much as 40% the last three decades. The cause is hard to know, due to lack of efforts when it comes to conservation. A guide in the park told us that the population of giraffes in South-Africa is fine. But not in Kenya and Central Africa, where they are declared an endangered species. On one of our game drives we counted more than 30 giraffes! That was before I knew about the list.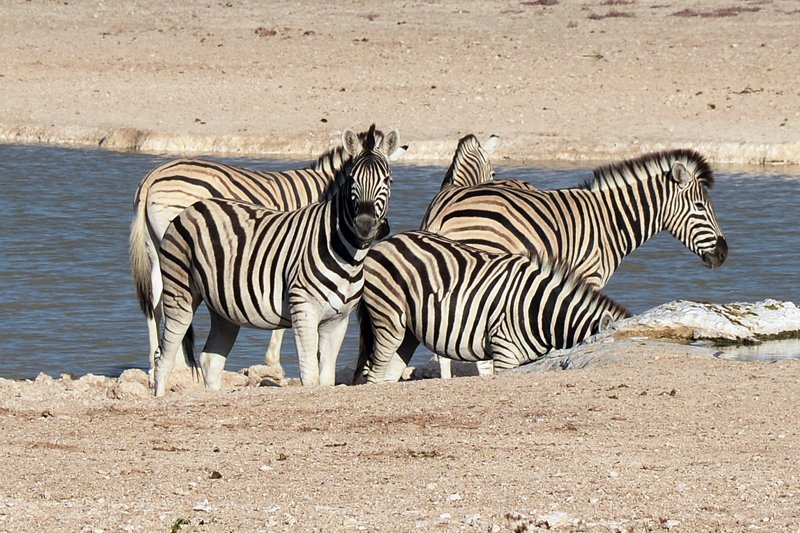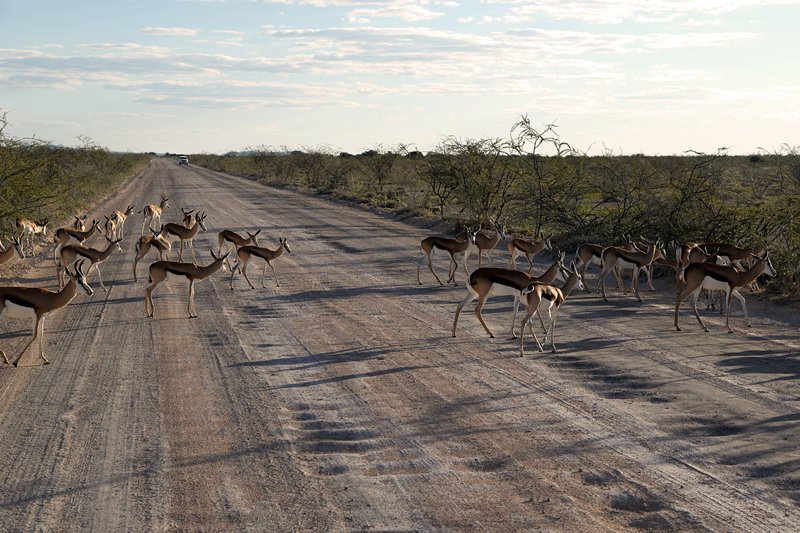 The Kruger park is one of the most accessible parks and easy to explore on your own. Infrastructure is good. There are camp sites where it is possible to have a break and something to eat. We did a three day self-drive from south to north in Kruger and stayed in the camps within the park. Even a 4x4 would have been a better option on some of the smaller gravel roads, we managed well with our normal car.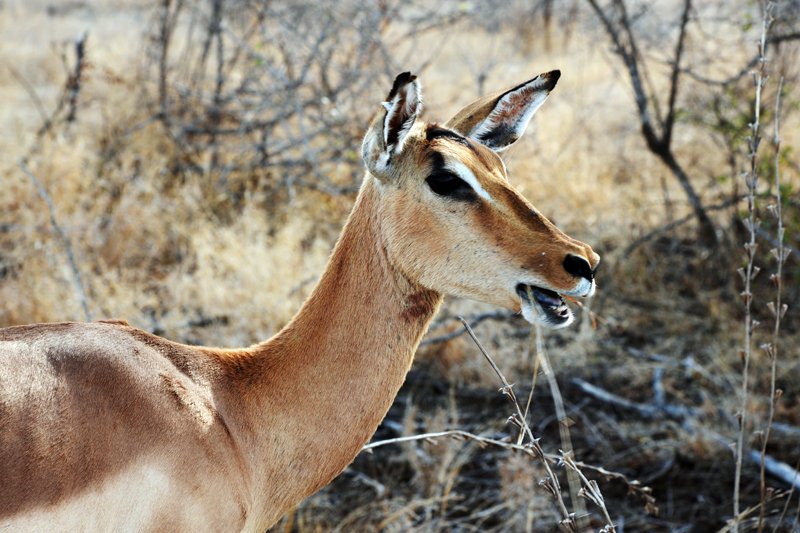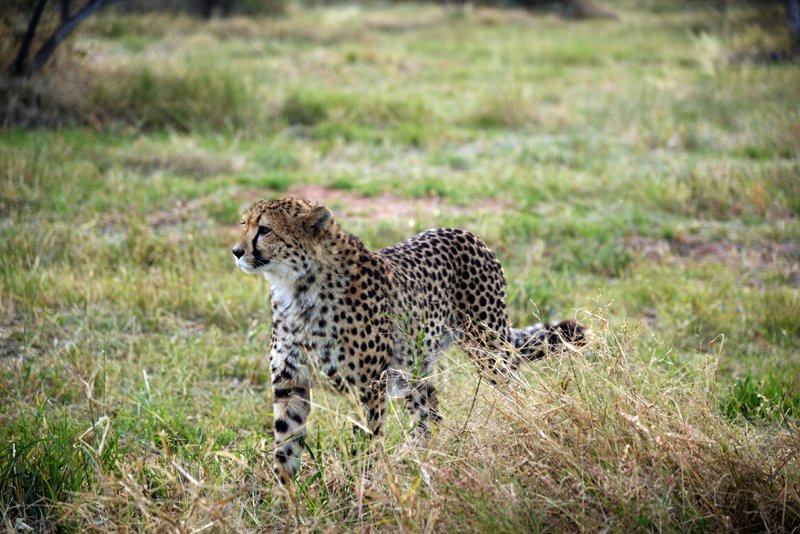 Kruger National Park might be the most famous wildlife park in Africa. It is one of the world's greatest wildlife-watching destinations and the largest of all South Africa's game parks. The terrain is varied. Beautiful granite hills, savannah and tropical forests cover an area of more than 19.000 sq.-km. The density and diversity is said to be unparalleled. When it comes to animals all of Africa's iconic species can be seen here.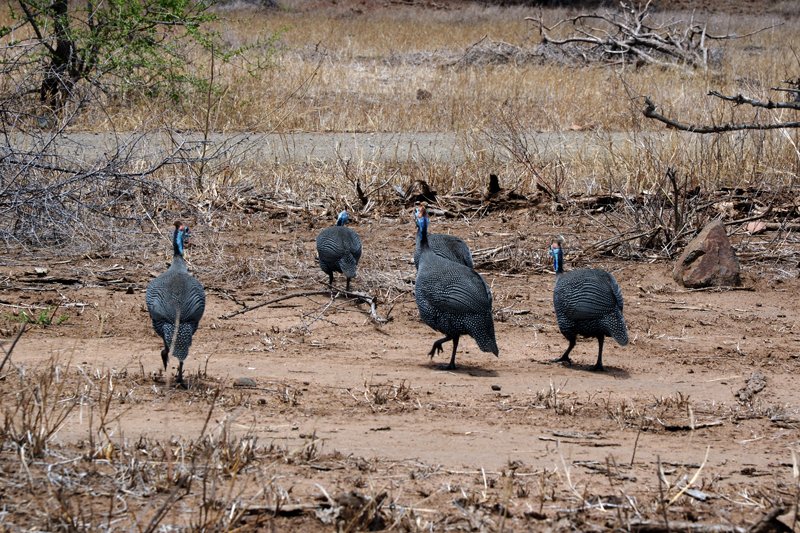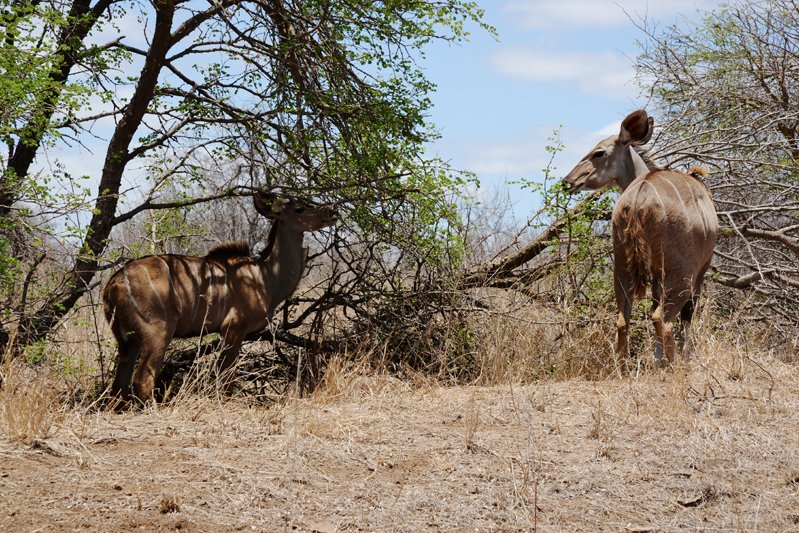 There is a great variety when it comes to mammels as well as birds. In the information brochure we received at the entrance, I read that there are no less than 147 different mammals. In addition, more than 10.000 buffalos, antelopes and zebras who roam the park.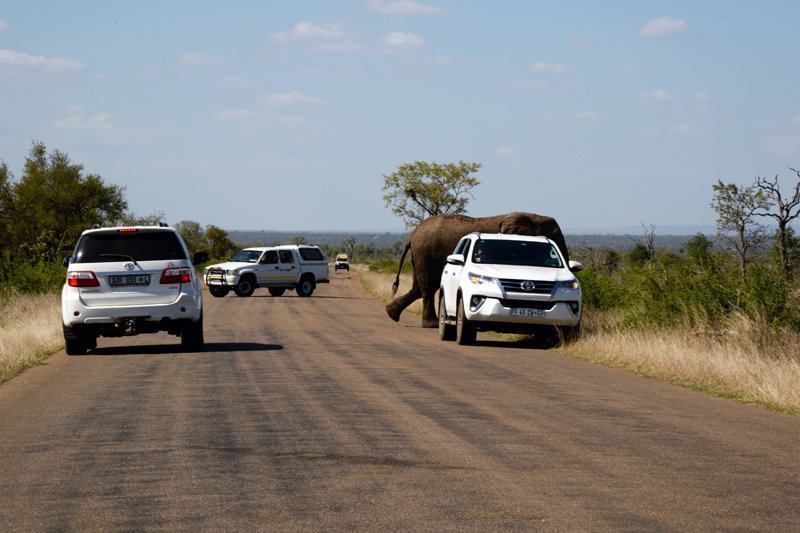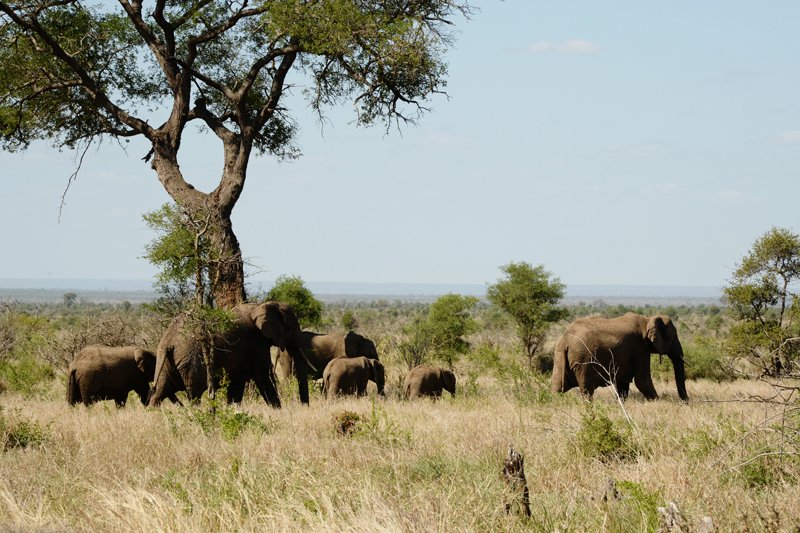 The animals are wild and unpredictable. Elephants and rhinos can be dangerous to both us and the car. Everyone has to keep a distance to other cars when they line up. Just in case an elephant or two should become agressive.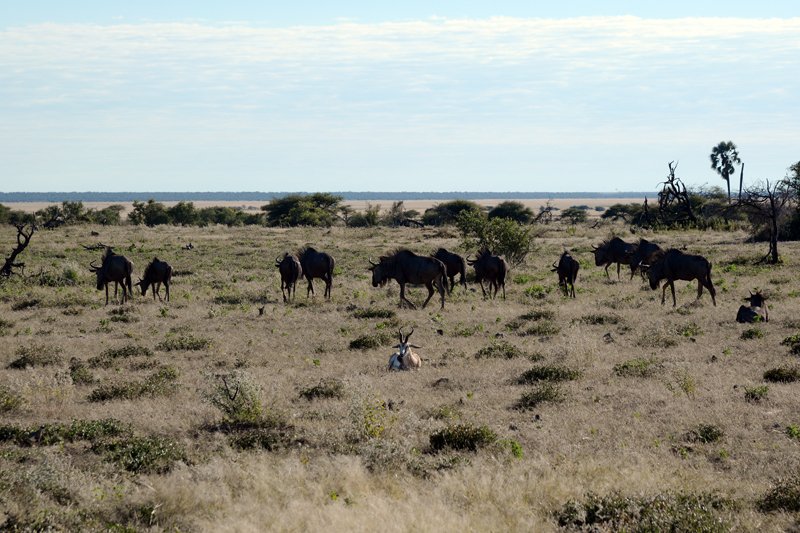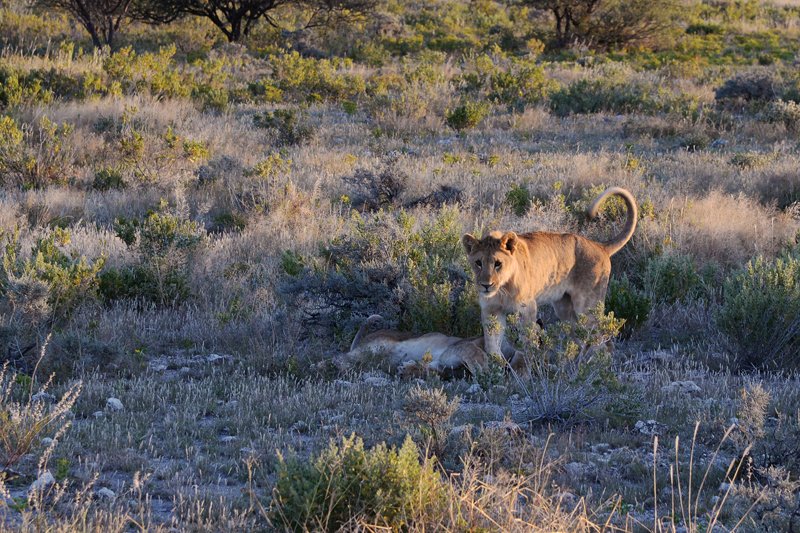 Usually we shared information with other drivers when we met some from the opposite direction. Just a short chat to exchange information about animals we have seen. It was crowded at times and we had to wait in line until it became our turn to see the lions….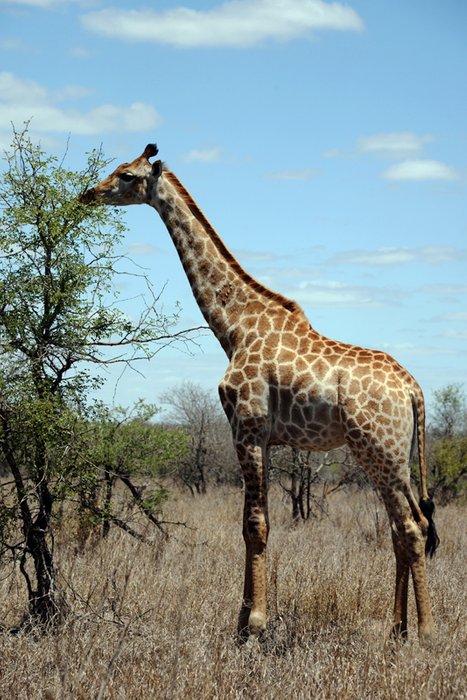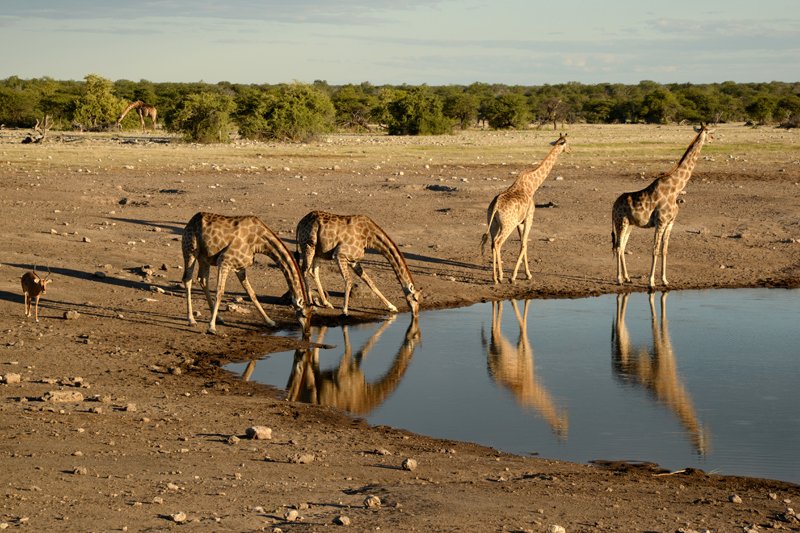 The day we chose to leave the main road and drive on one of the gravel roads, we were very much alone. During a 5 hour drive we met only one other car. Our wildlife-watching that day included a large number of giraffes. They really look so tall when they came close to our car. The giraffe is the tallest animal on our planet. The height helps them to keep sharp lookout. But to drink water seems both difficult and dangerous because of the long legs. But fortunately these were alone with only some antelopes.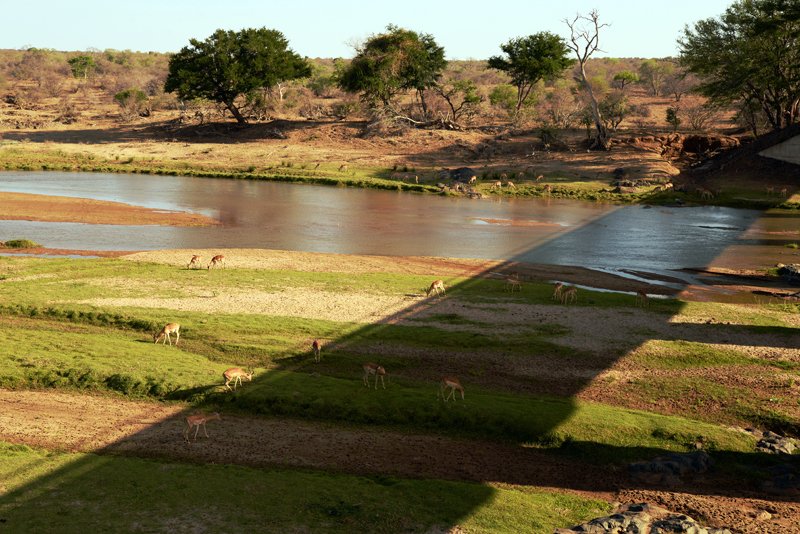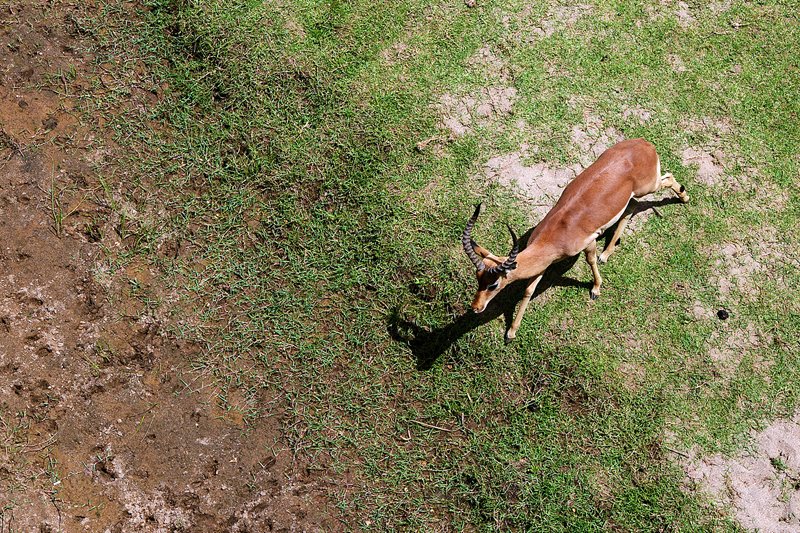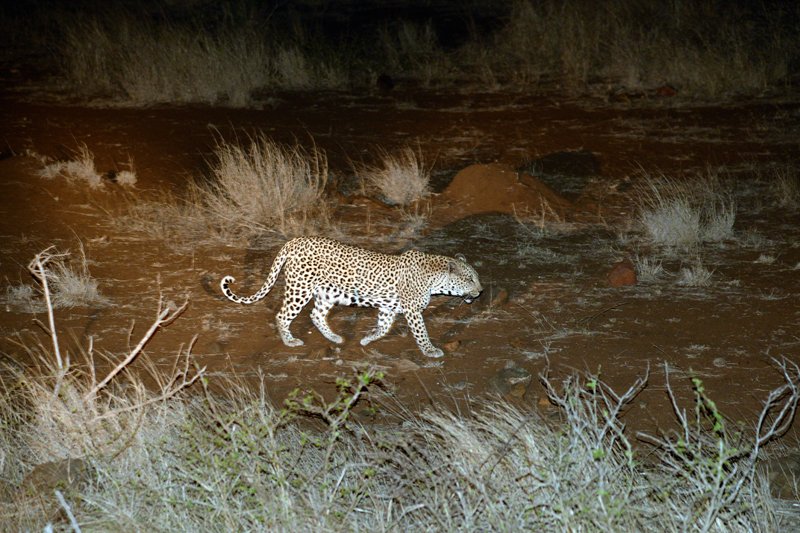 Later that afternoon we did a guided game drive. The last photo is a young female leopard who came very close to our car.
On this trip we found out that the giraffes somehow silently went to the list of endangered animals facing extinction. Giraffes have been widely overlooked for a little too long. Species which are likely to become extinct is categorized endangered. This categorization is done by the International Union of Conservation of Nature (IUNC). At the end of 2018 the IUCN reported that they have moved the giraffe from the list of «least concern» to that of «vulnerable» status in their Red List of threatened species report. If we are doing nothing about it, giraffes can become extinct in the wild. Scientists are now undertaking major studies to understand why giraffes are disappearing and what can be done to stop it.
Source: National geografic and Giraffe Conservation Foundation
Please do follow if you want to keep up with my next travel story. Any upvotes or resteems are hugely appreciated!
Latest travel stories, check out :
HIMALAYA: A road trip on the roof of the world
U.J
Kristiansand, Norway
All the photoes are mine, Ulla Jensen (flickr, Instagram and facebook)