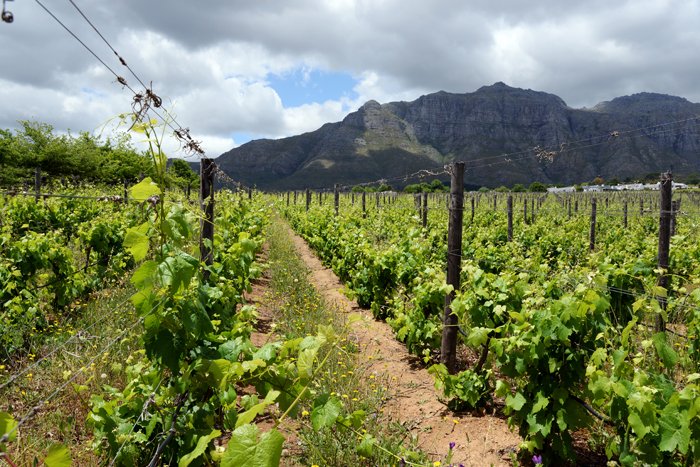 Most people associate South- Africa with safari and Kruger National Park is probably one of the world's most famous. But this country is so much more: amazing countryside, mountains, beaches, beautiful cities, history, but also a country of award winning wines.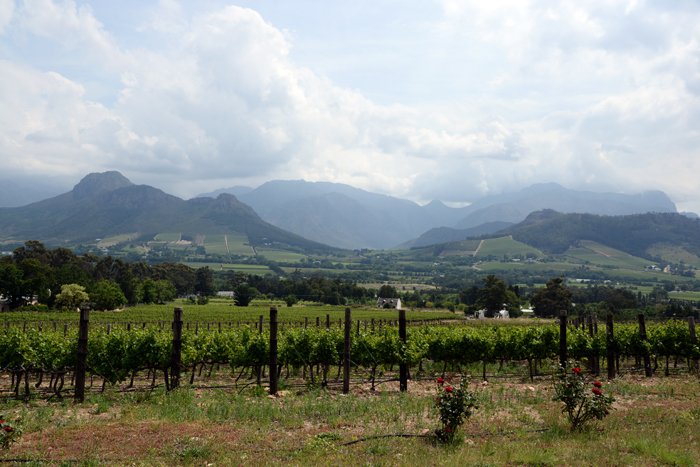 South-Africa is one of the world's largest wine producing countries. Wine exports lay down for many years due to extensive trade sanctions against the country under Apartheid. They were not allowed to sell their wine. Nor were they allowed to buy new cuttings either. Today this has changed. Much of the wine is produced for export. After the sanctions were abolished, South -Africa has again been exposed to great interest.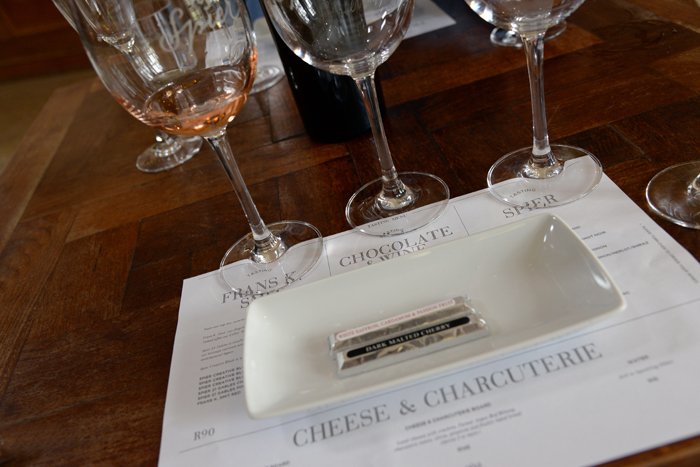 Wine & chocolate tasting at Spier
The area east of the Cape is superb for wine producing. Stellenbosch and Franschhoek are two areas surrounded by mountains, which actually provides ideal climate for wine. The Dutch settled in Stellenbosch and are the founders of this town. Franschhoek was settled by French Huguenots. They started to produce wine more or less in the French style. Pinotage is the native South- African grape and wines made from this grape is only found in here. It is a blend developed at the Stellenbosch University sometime in the 1920s - a cross between the elegant Pinot Noir and the perfumed Cincault. Before I went to South-Africa, I did not think Pinotage was anything special. But I have to admit I had not tasted that many either!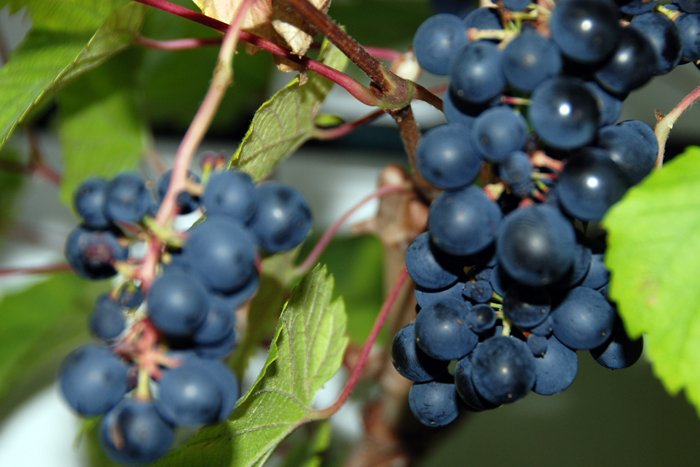 When I visited South-Africa, I did go on a self-drive in the Kruger National Park, the Drakensberg mountains, Cape Town and Robben Island, among other places. After a self-drive along the southern coast from Cape Town to Durban, the return trip went through the wine areas. The last few days were spend in Franschhoek and Stellenbosch to make my South-African adventure complete.  One whole day of wine tasting in Stellenbosch was a great way to end my journey and to find out what the country has to offer when it comes to wines. The tour was a hop-on-hop-off kind of minibus. In that way everyone can spend as much time as the want on each winery. The tour I chose included six vineyards. Two of them made a real impression on me and changed my opinion on South-African wines.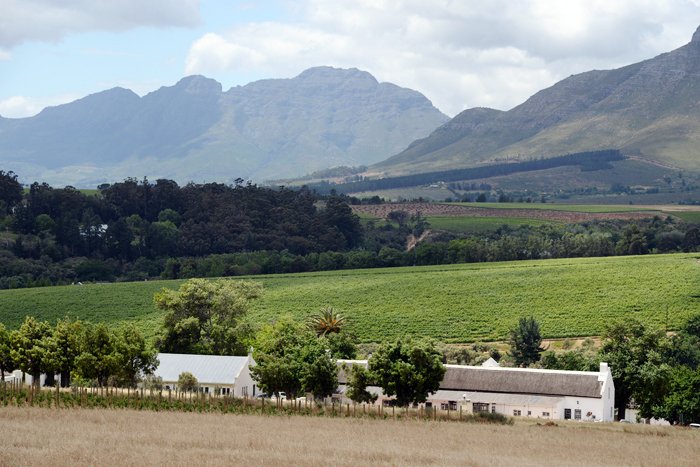 At each of them we were given a brief introduction to the vineyard, their history, the production and the wines. I will try to reproduce some of what we learned.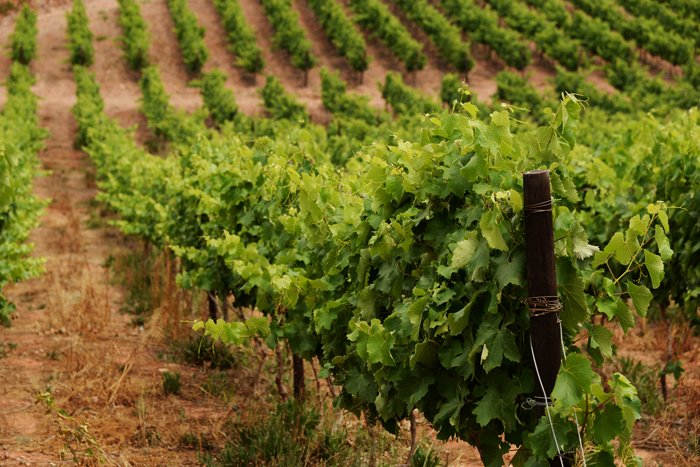 Neethlinghof
Neethlingshof is the name today, but initially it was called De Wolvendans (The Dance of Wolves) That was when Charles Marais together with his 18 years old wife Maria, took over the management in 1788. She was a woman with a drive unusual for her time. She started to extend the vineyards, building cellars for the wine they produced themselves. When her husband died, she carried on with wine making and became one of the first female winemakers of the country. In 1828 her daughter married Johannes H. Neetling who became a co-owner and that is when the name changed to Neethlinghof.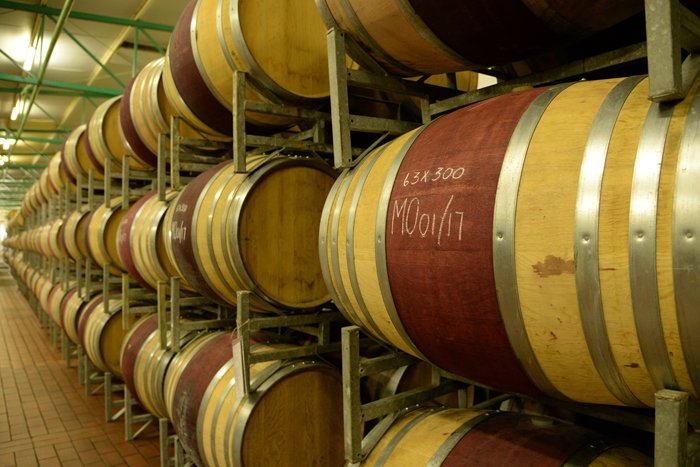 The tasting consisted of seven wines: red, white and a sweet desert wine. The first Pinotage we tasted was in my opinion not anything special. But the second was a real surprise! Now I started to get an idea of how a Pinotage should taste. The sweet desert wine was a Late Harvest named Maria Noble Late Harvest - in honor of the young and brave Maria Marais (I suppose), made from Riesling and Sauvignon Blanc. An excellent sweet desert wine. We all agreed on that.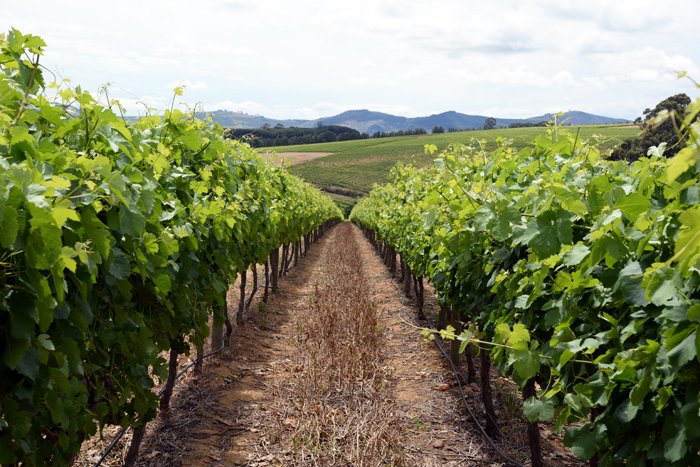 Alto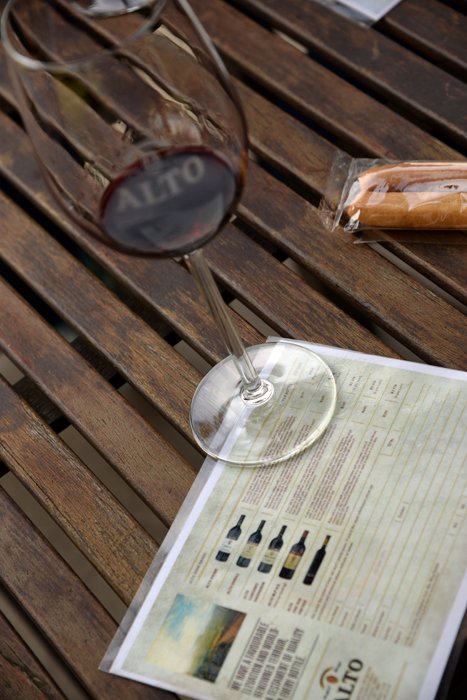 Winetasting at Alto
Last stop was at Alto - a vineyard set in beautiful surroundings, with the mountains as a backdrop. Alto has built a reputation as one of the most respected wine producers in South Africa. The history of the place goes back to 1693 when a farmer and his son recognized the soils here as ideal for making red wines. Different owners took over since then, but they all made sure Alto's reputation is still standing. Even the cellar they built is still there today.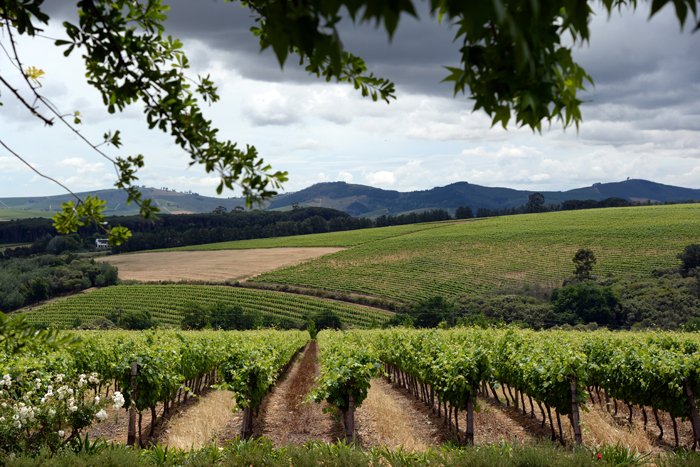 The view from the porch
Our tasting was done outside, on the porch. Looking right at the fields and the mountains behind. We were only 4 people here, sitting at the same table. This was a completely different experience. Very peaceful place and totally different from the larger vineyards. It was also the only place where we all actually emptied our glasses…I am not sure if it was because of the wine or because of this lovely, peaceful setting amongst the grapes...

Four red wines were presented to us (photo above) The Cabernet Sauvignon is renowned for it's rich taste. The Alto Shiraz is one of their award winning wines. Alto Rouge is a mix of several different red grapes. In my opinion the most exquisite! All four of us also asked if they sell their wines in our countries. That's why I took the photos of the bottles. To make sure I would remember them.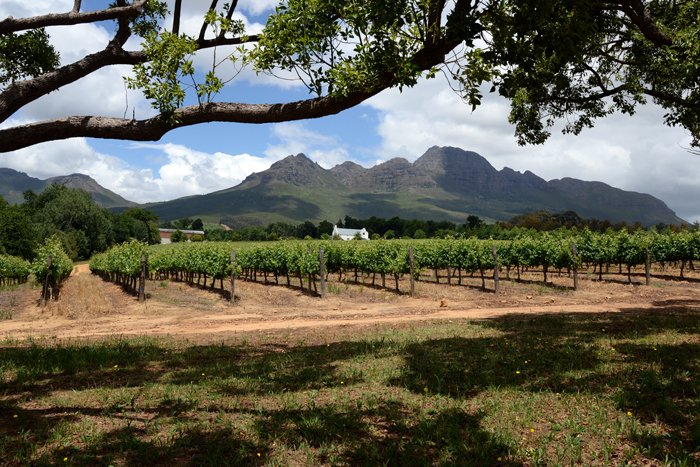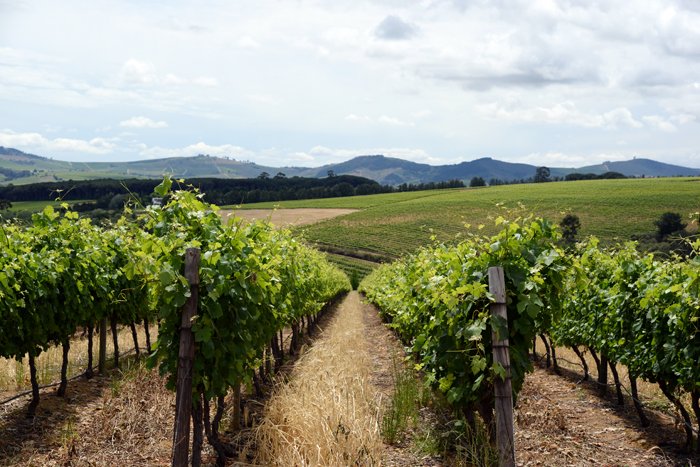 Please do follow if you want to keep up with my next travel story. Any upvotes or resteems are hugely appreciated!
Latest travel stories, check out :
MT. EVEREST - walk among some of the highest mountains in the world
PALMYRA - ancient city in the syrian desert
MYANMAR - watching the world go by on the yangon circular railway
THE NAMIB DESERT - an otherworldly landscape
GREENLAND - continue to disko island (part 2)
U.J
Kristiansand, Norway
All the photoes are mine, Ulla Jensen (flickr, Instagram and facebook)