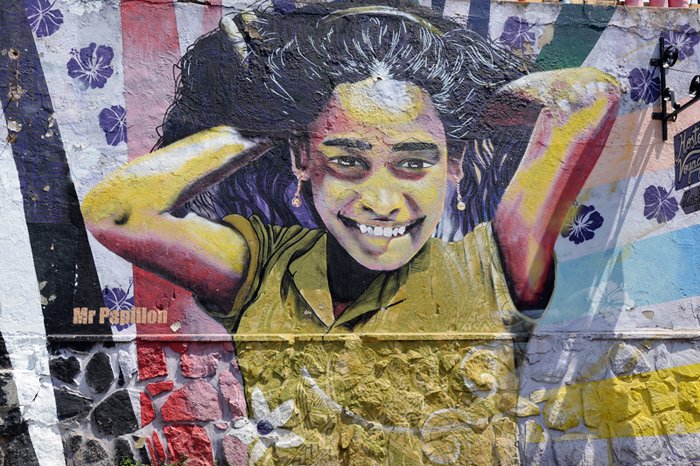 Valparaiso is one of the most colorful cities I have seen. Street art/graffiti seems to be on every house and in every street. In fact, when I walked the two areas of Allegra and Consepcion, it was hard to find a spot without any colorful painting. Graffiti and street art are both part of the identity of the city. It is ranging from simple tagging to large murals. The graffiti scene started as a silent protest against the regime of Augusto Pinochet in the 70s. During his rule artistic expression was repressed. But when the dictatorship ended, the government decided to make it legal. The effect of that decision has resulted in some of the coolest street art on the continent.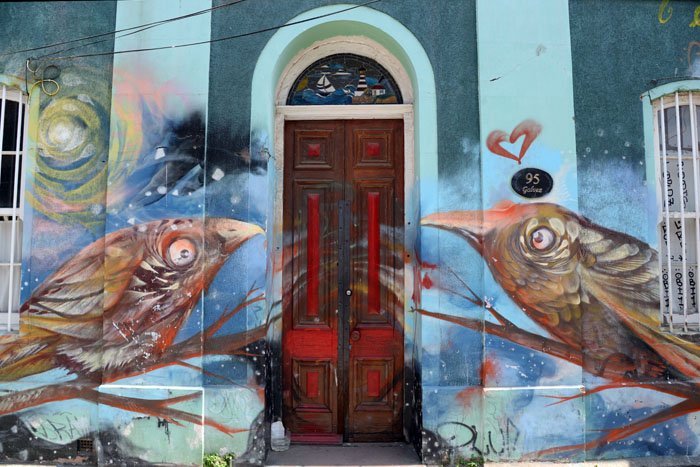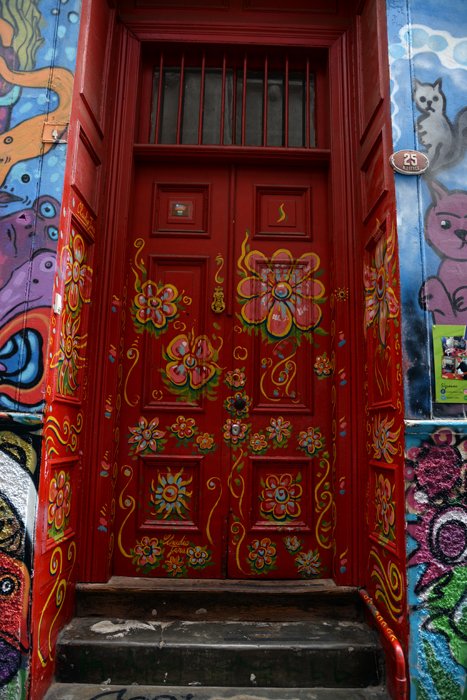 The art is not only done on walls. Also on doors, stairs and benches. I took hundreds of photoes. I have allready posted some of them. Still, I have to many. Hard to decide which one to post.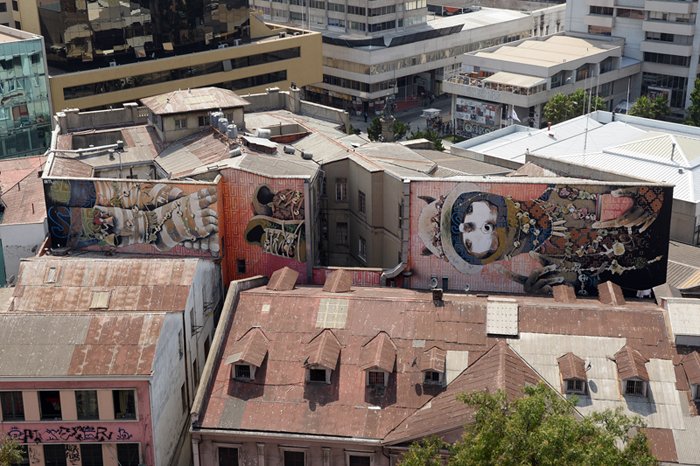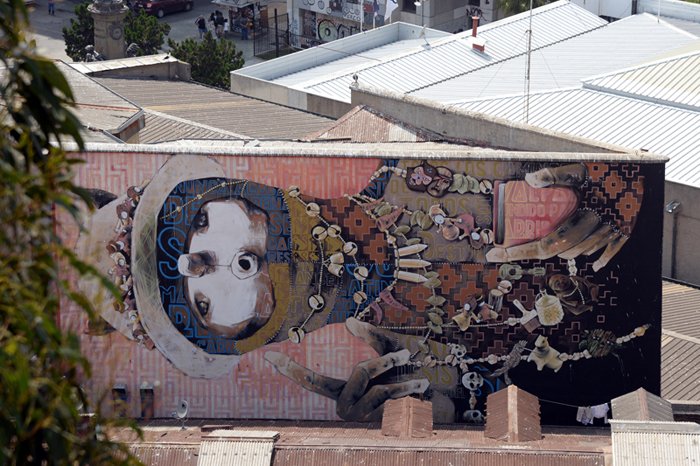 Look at these two! A divided person who took his shoes off and put them in the midle of his body! I might not have seen it (even it is large) if I had been down in the narrow street. I took the second to have a closer look at his upper body.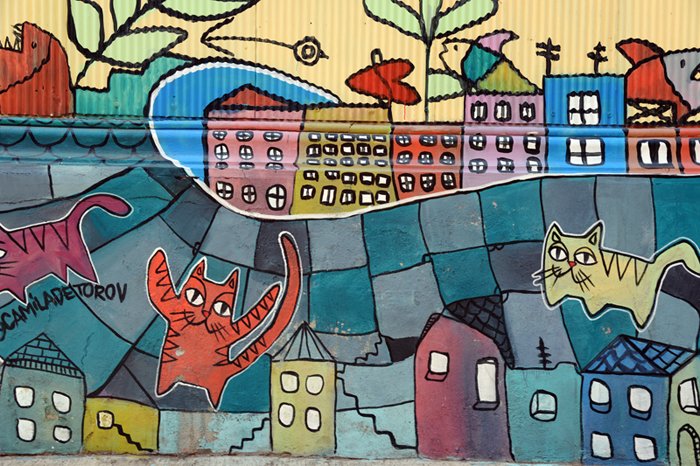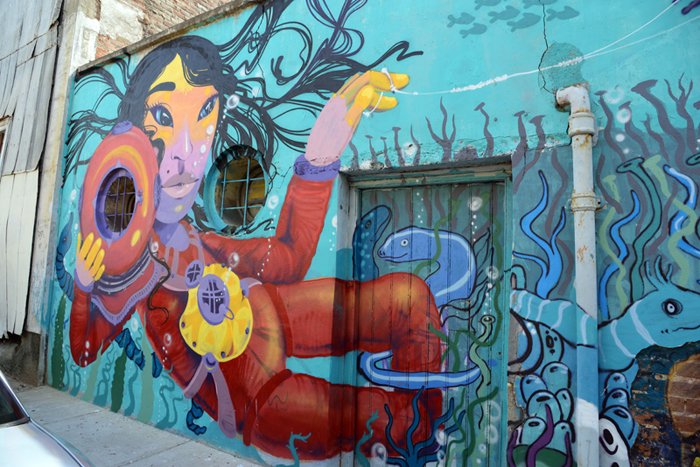 This one is a large piece. Because the car is parked in the front I could not get a good position to get all of it.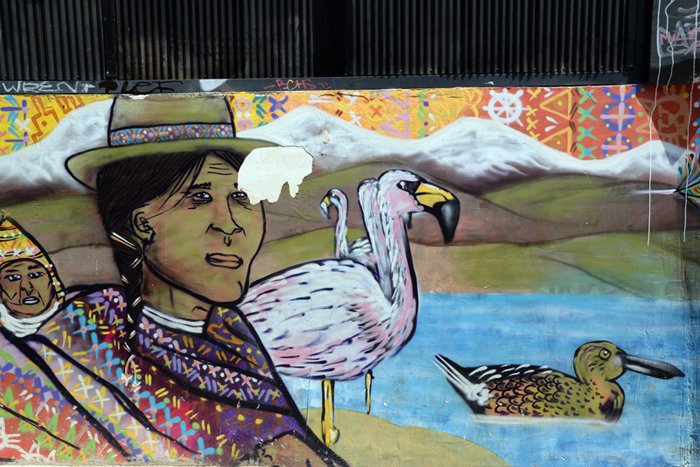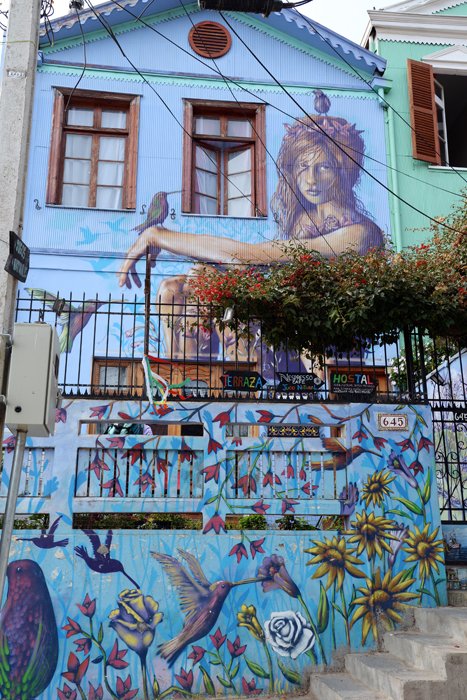 Naked? This lady might be naked while she is sitting behind the bush. It looks like it, but from my position I could not really see her. But she is sitting in a garden, surrounded by flowers.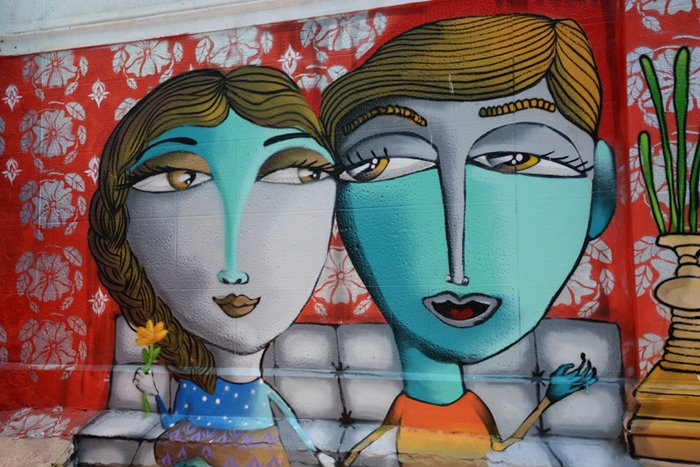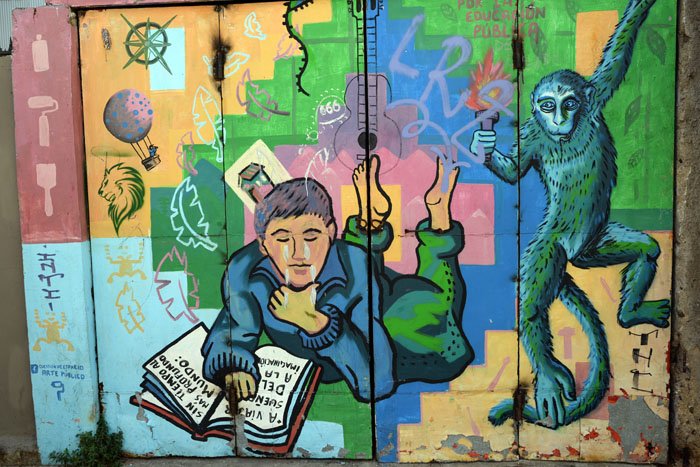 My first walking tour around these two areas, was with a guide. According to him, this painting is telling us something about the educational system. Education is not free in Chile. Something which does not benefit poor families. We were told that the monkey represents the state.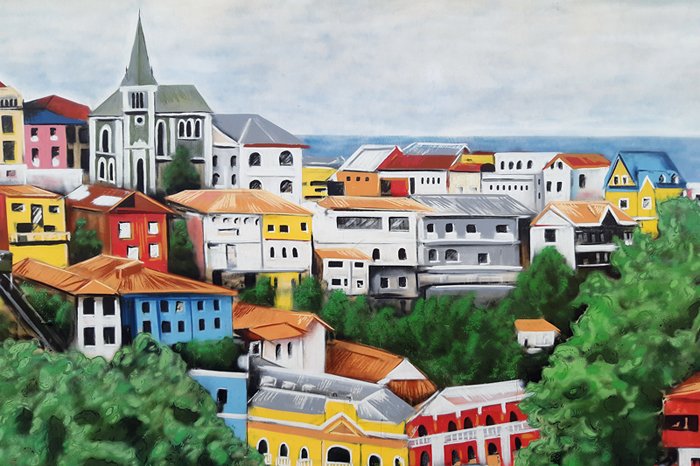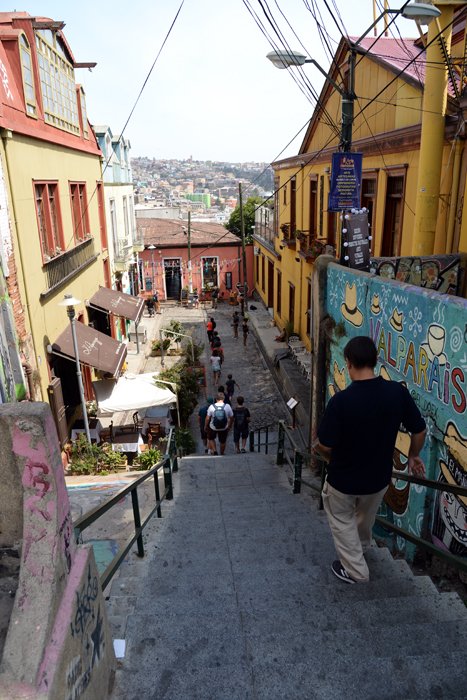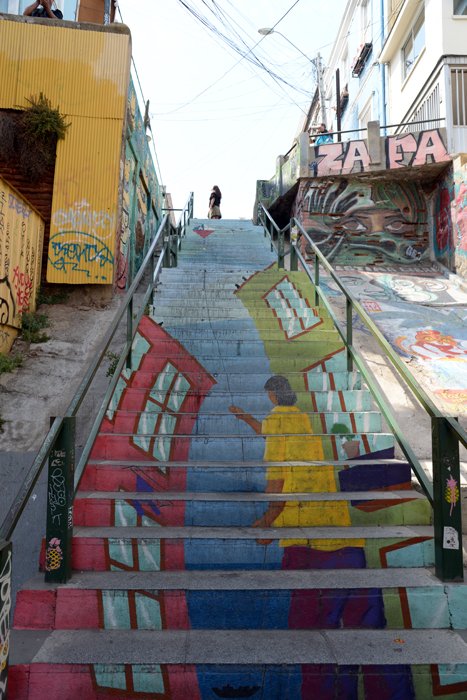 I walked down the stairs (middle photo) and when turning around to look back, the staircase was decorated as well. You could not see that when you were walking down the stairs. Many staircases are painted or has words written all over.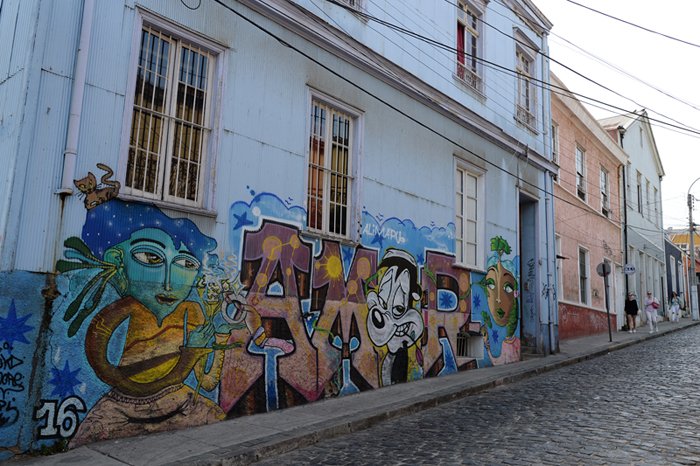 Street art is not hard to find, It is everywhere. Just walk out in the streets and you won't miss it! A creative city with an amazing art scene.
Please do follow if you want to keep up with my next street art. Any upvotes or resteems are hugely appreciated!
Latest street art post, check out :
STREET ART #28 – Stavanger, Norway
U.J
Kristiansand, Norway
All the photoes are mine, Ulla Jensen (flickr, Instagram and facebook)