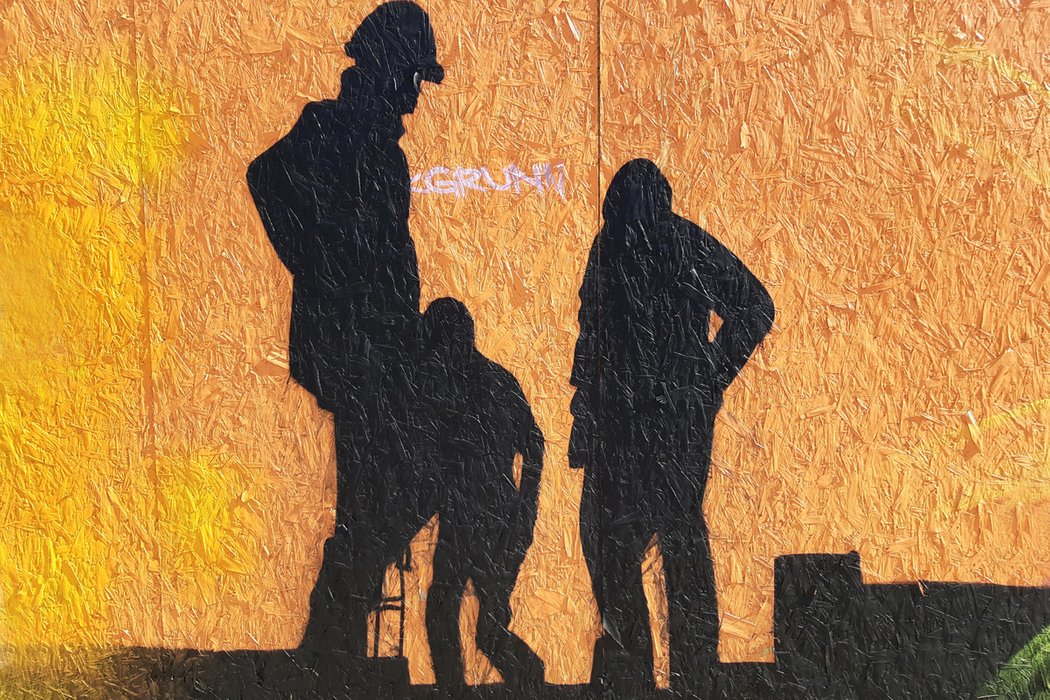 Every day when I close my home office, I mark that the work day is over by taking a trip out. Some days I take a walk in the woods or along the coast. Other times I go to town. One good thing about spending so much time at home, is that I discover a lot in my own city that I have not known or noticed before. A few days ago my daily walk ended in the center of town. I haven't been to this part of town for a long time so I didn't know about the big construction site. It looks like apartments are being built. Construction sites are most often fenced in and usually those fences are not something that will make anyone stop to look at them.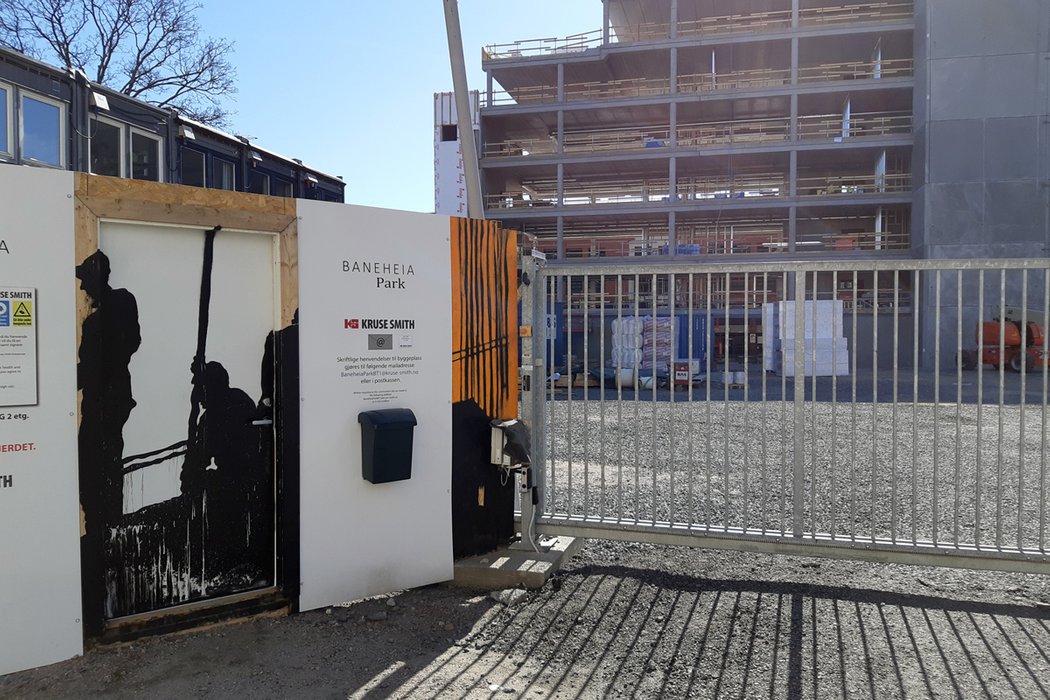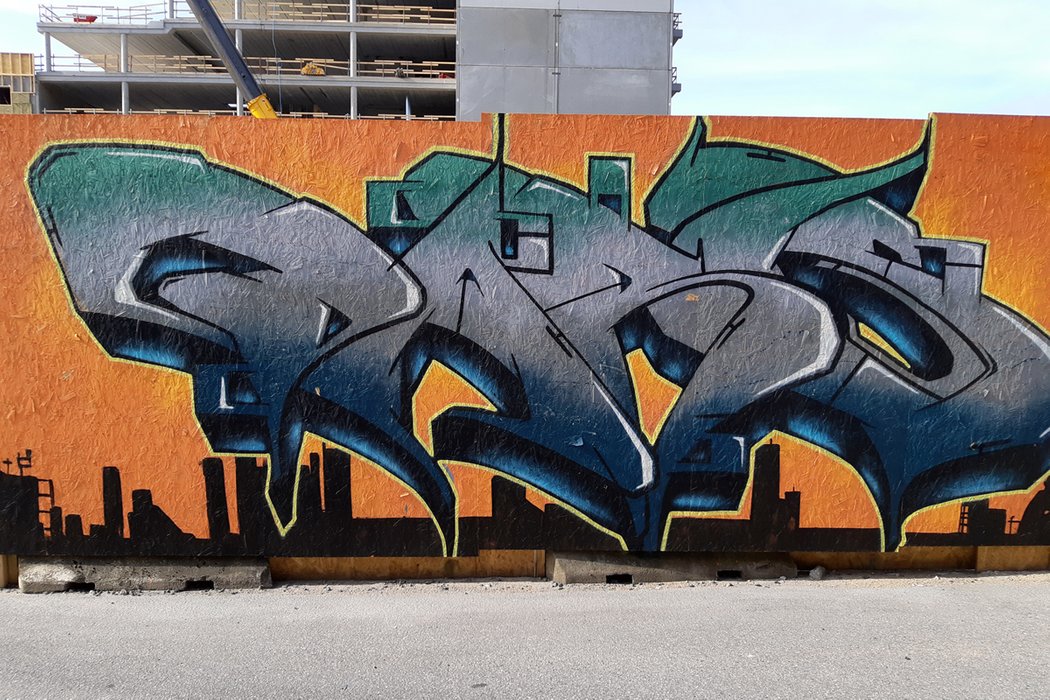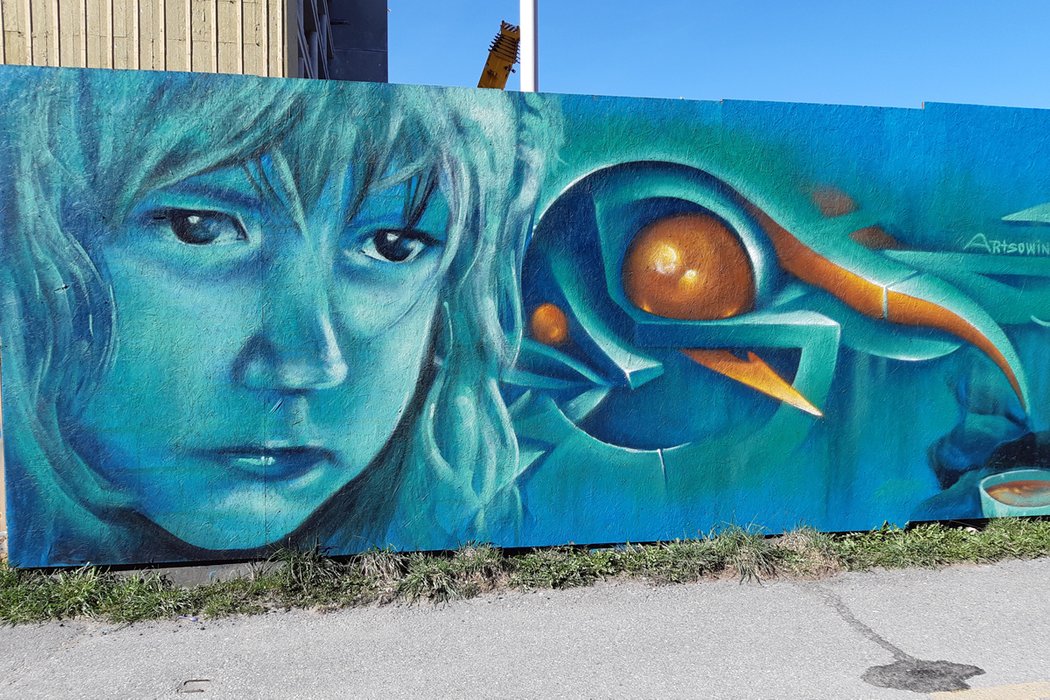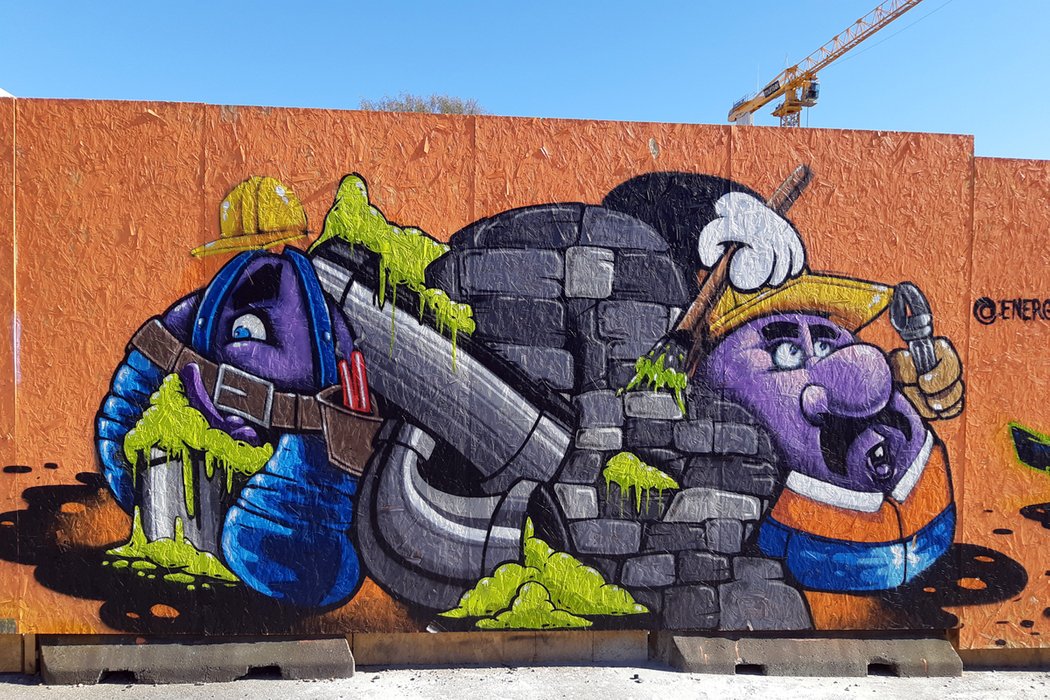 But that does not apply to this construction site! There is graffiti all around the place and not an empty spot on that fence. The signatures shows that several different artists have contributed. I think it's a great idea, even the paintings won't be preserved. When the building is complete, all the materials will be torn down. But in the meantime people who passes will have something nice to look at.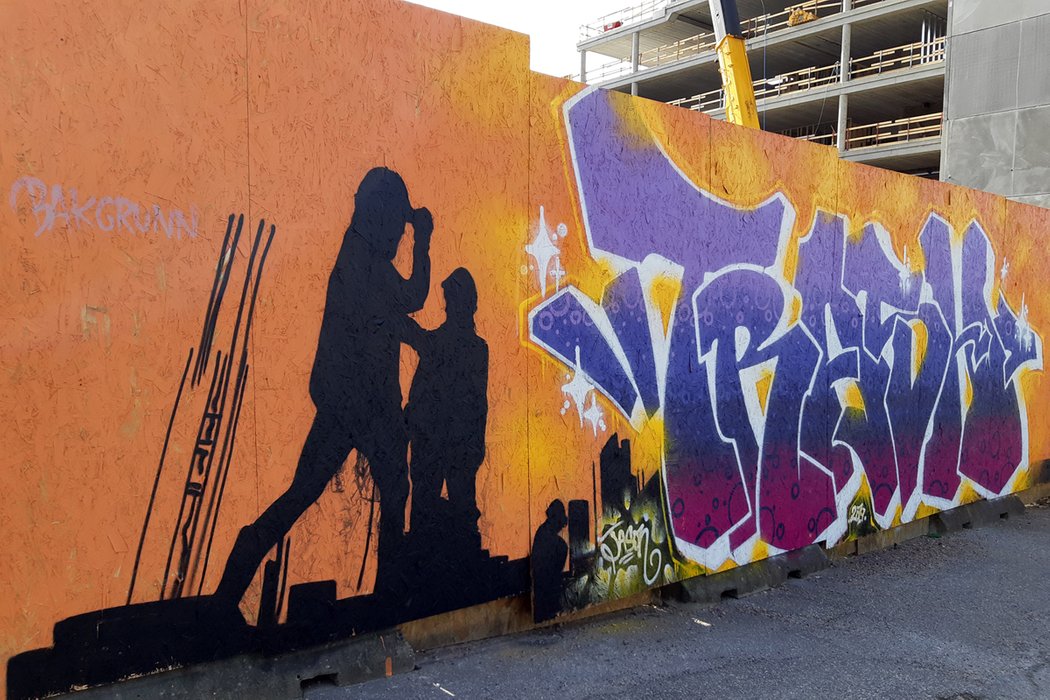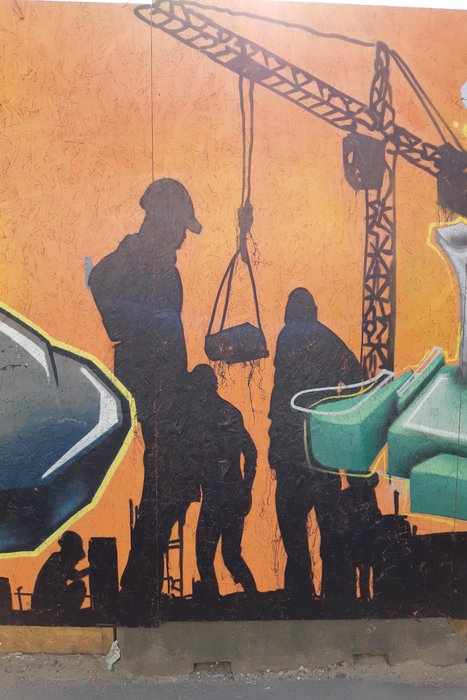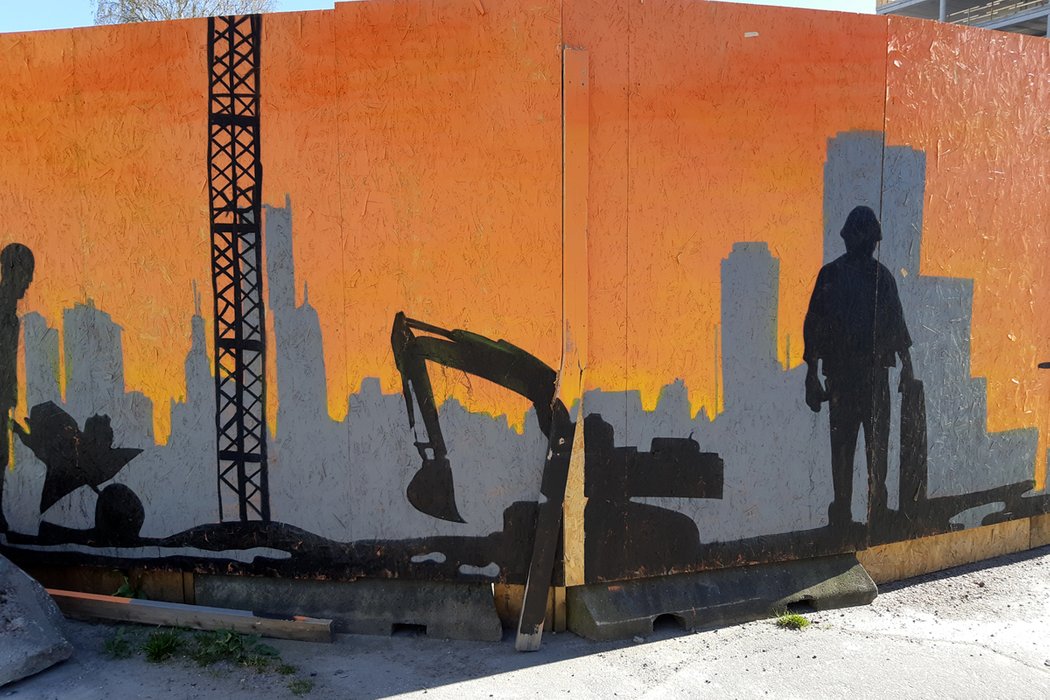 In between the colorful graffiti, there are these black silhouettes of workes. Everyone works on different tasks. I wasn't the only one to stop and take pictures. So it's not just me who thinks this is pretty cool!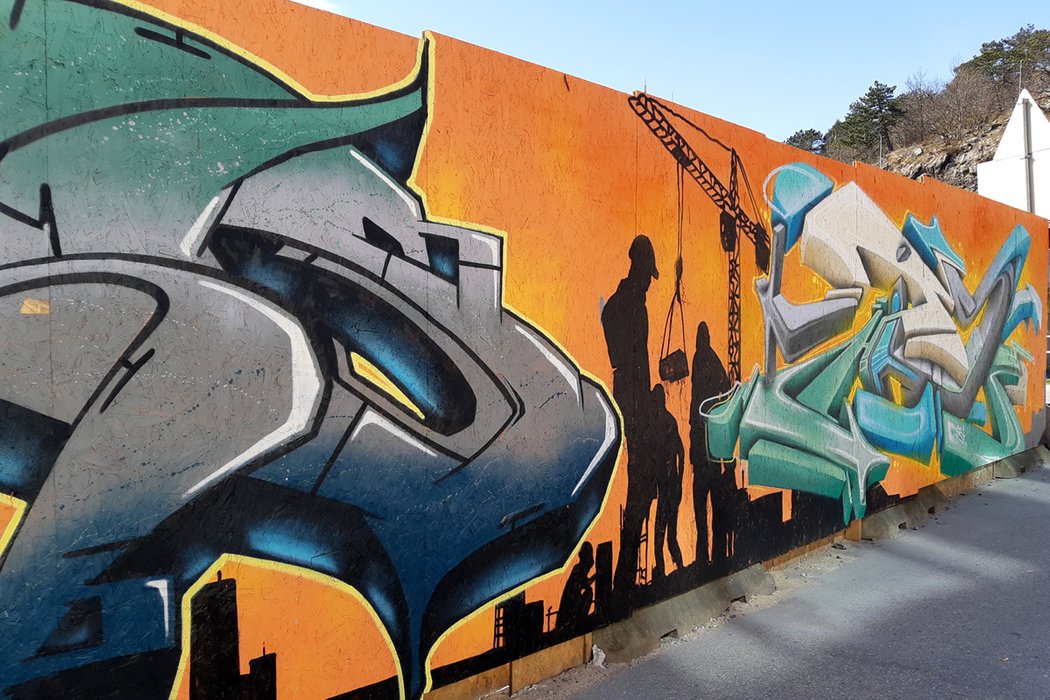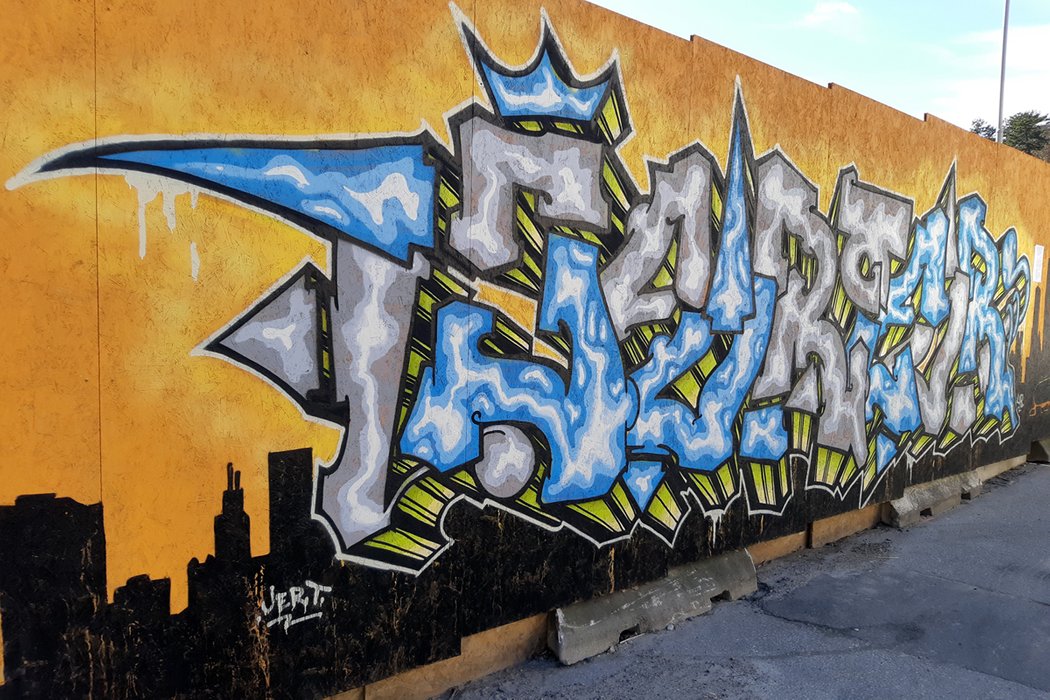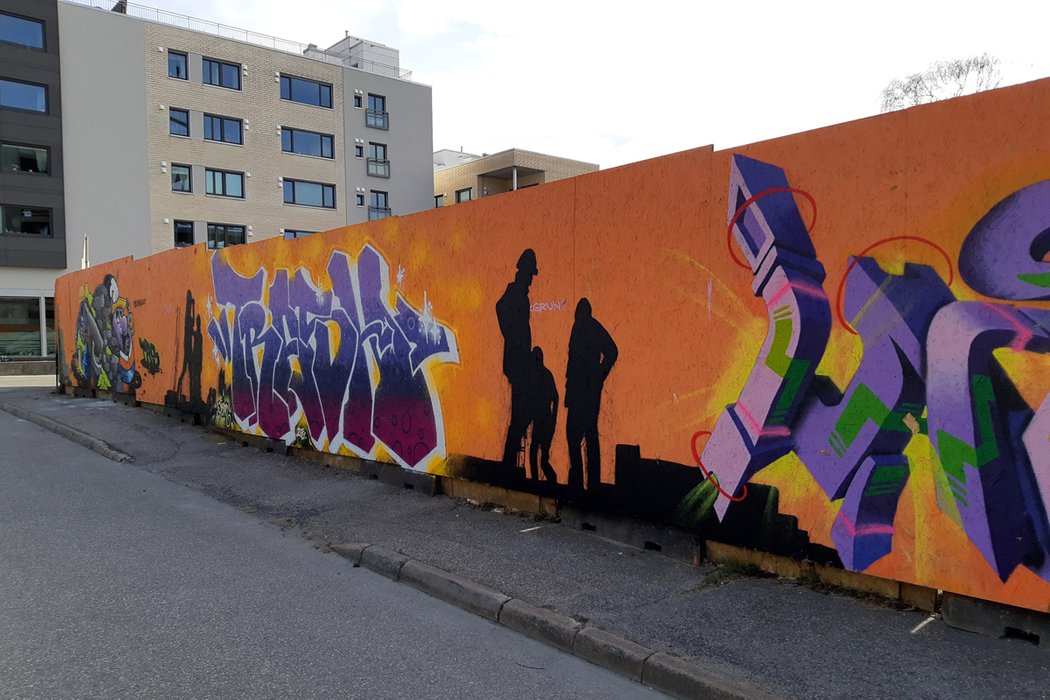 Kristiansand has become a fairly large city of over 90,000 inhabitants and the fifth largest city in Norway. When it comes to street art Kristiansand didn't start to invite artists before around 2015. Before that, all we ever saw was some spray painting that goes way back to the years when it was illegal to spray paint on walls. Because it was illegal, we never knew who the artists were either. But as a country we have had street art in other cities for years. Stavanger which is our oil and energy capital, is also well known for world class street art and as the host of an annual street art festival – since 2001.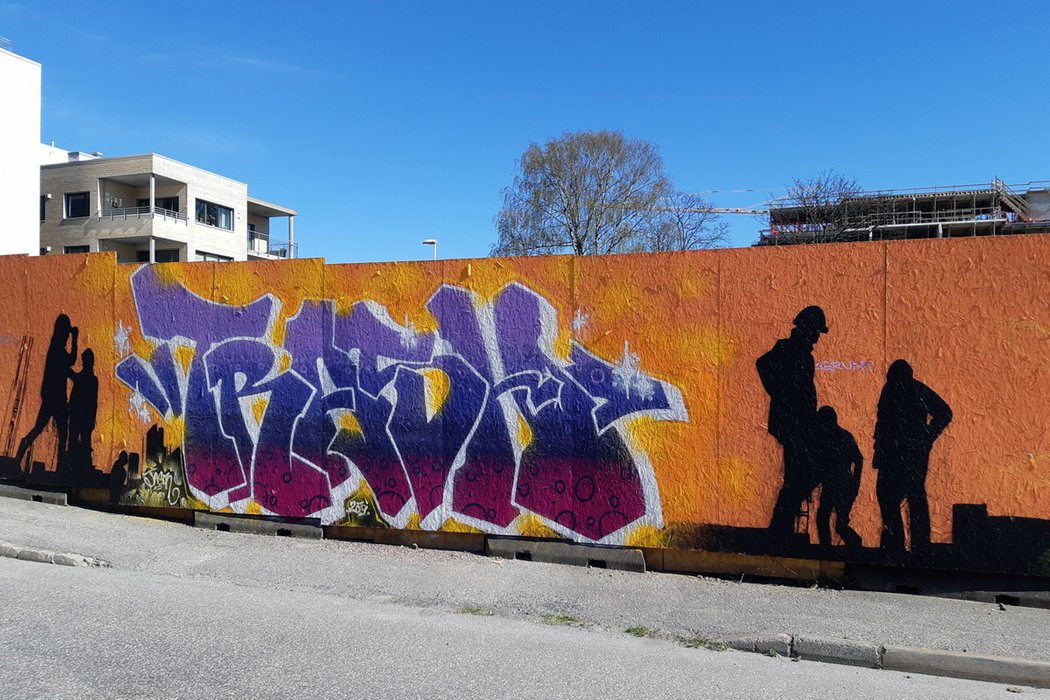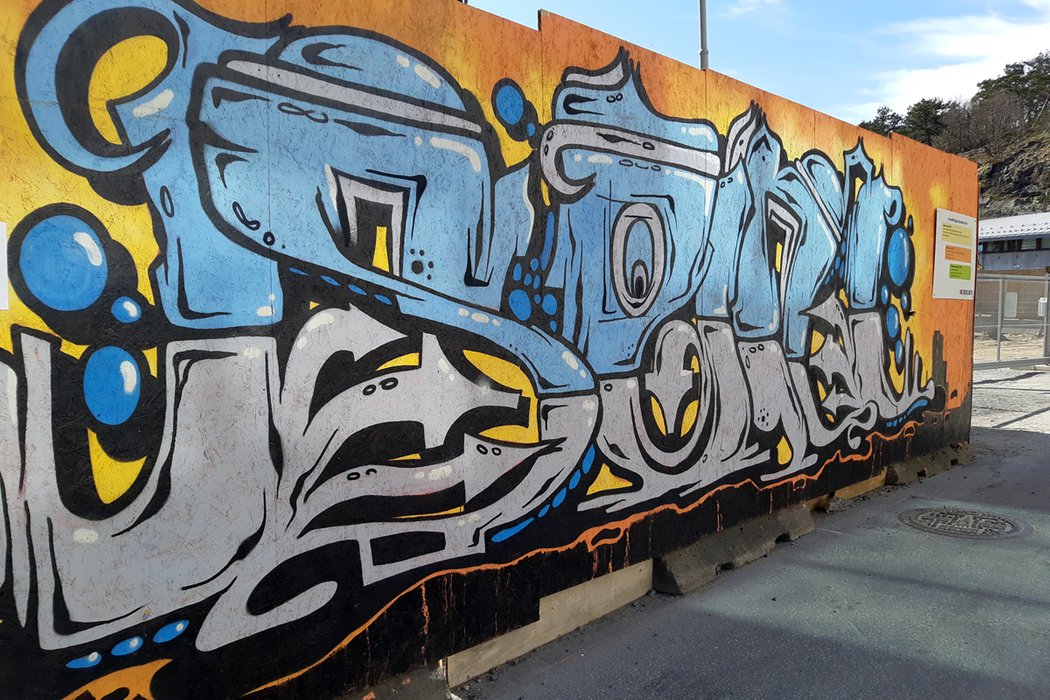 Here in Kristiansand it really began a few years ago when the city started to invite artists to town and created it's own street art festival called «Gatekunst» (meaning: street art). The 2017 «Gatekunst» Festival recieved a lot of positive response. It was also linked to museums, artists and business. Kristiansand municipality was very central to the facilitation. Both the mayor and the locals appreciate the street art that is beginning to develop. Street art and graffiti has had a positive impact on the reviving of our city. It is quite clear that people appreciate the art.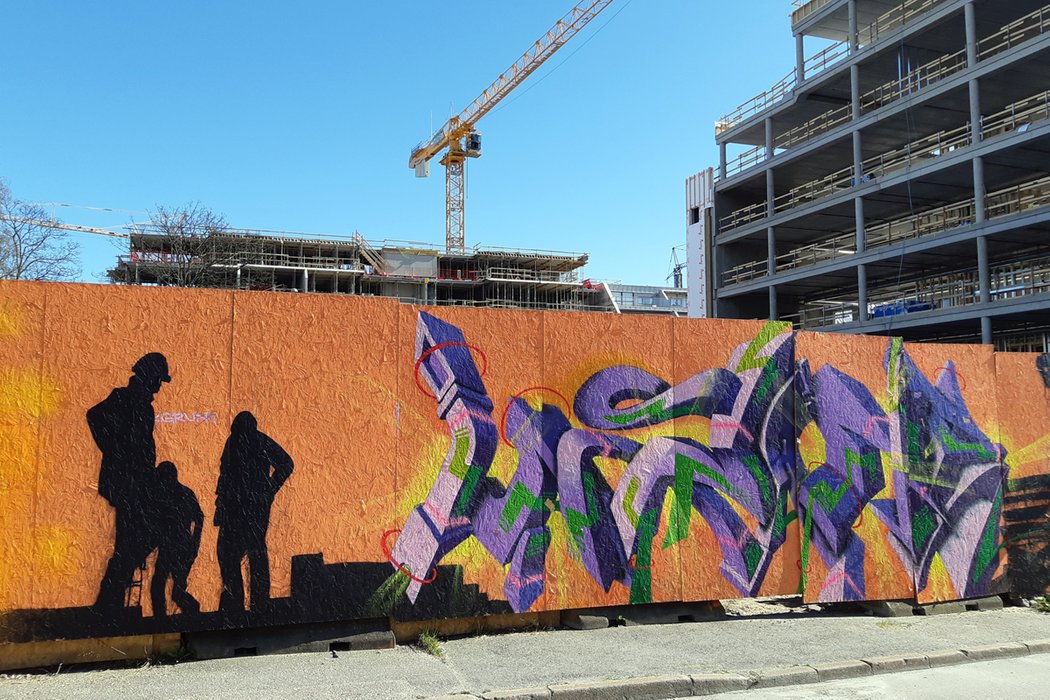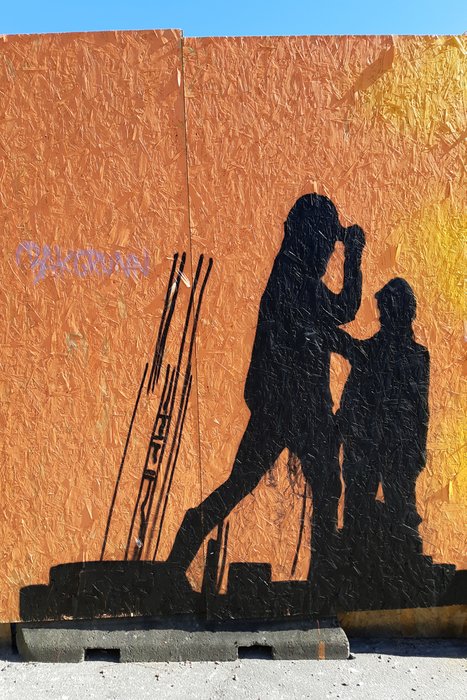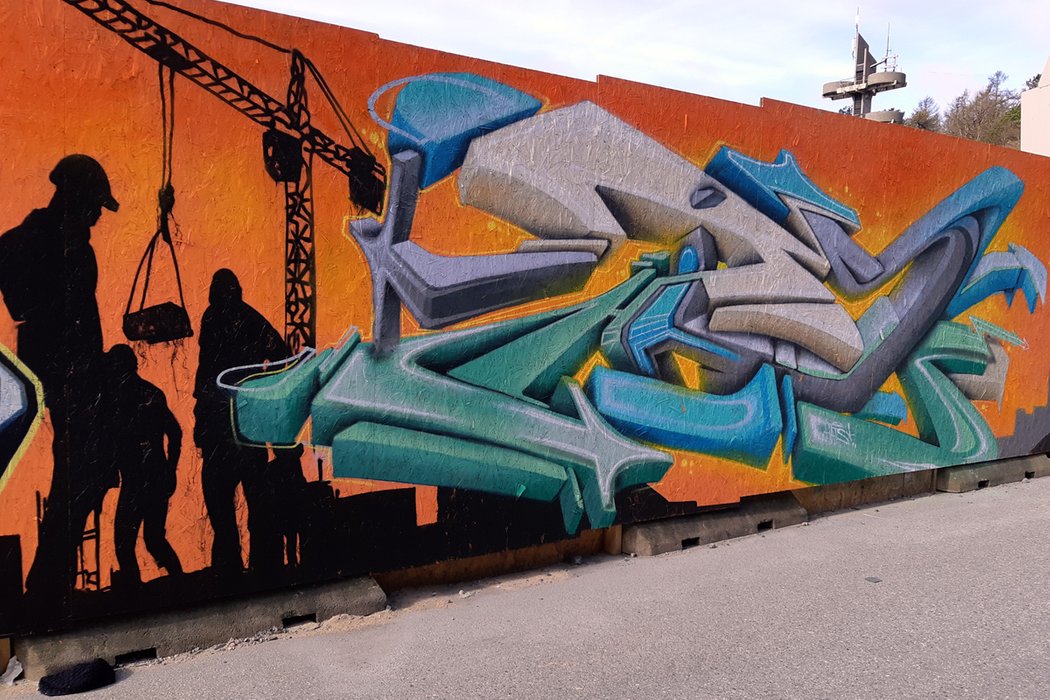 Although it has taken time for street art to develop in Kristiansand and so far behind other cities, I think we on our way. It will be exciting to see if this becomes a new trend on construction sites and to see what else can be used as a canvas.
Please do follow if you want to keep up with my next street art. Any upvotes or resteems are hugely appreciated!
Latest street art post, check out :
Aberdeen (Scotland) - an industrial city that has turned into a colorful place
U.J
Kristiansand, Norway
All the photoes are mine, Ulla Jensen (flickr, Instagram and facebook)
Read about us? // Main page!
Latest content: Travel, Art, Food, Article, Poetry