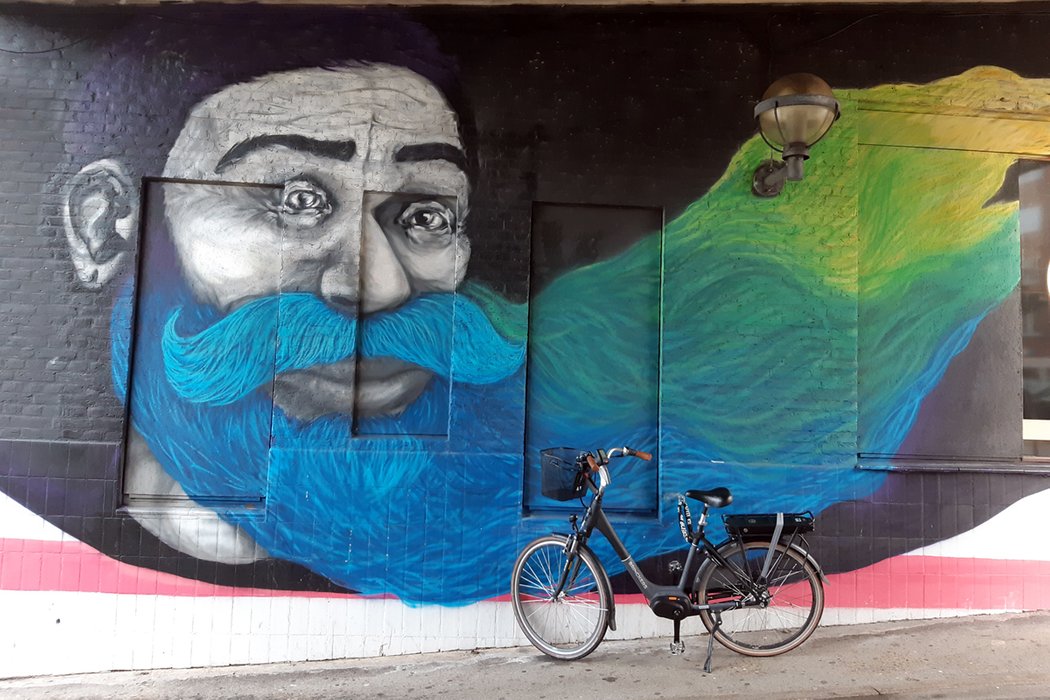 Aalborg is one of the largest cities in northern Denmark. Over the years I have seen how rapidly the street art scene has developed to become world class street art. Aalborg is a city I visit very often, because I have family living there. I have a sister who is just as crazy about street art as me. Every time I visit we go street art hunting. Usually she has made some new discoveries before I come and we check them out together. These are the works I discovered together with her when I was in Aalborg in september 2019. Not all are new. It's just that I haven't seen them before.
In Aalborg they have been arranging street art festivals such as - «Out in the Open» (2014) and WeAart festival (2015). Both have contributed by inviting many artists to town. Aalborg has an amazing street art scene and it keeps developing. I allready know there are several new murals I have to find next time I am in town.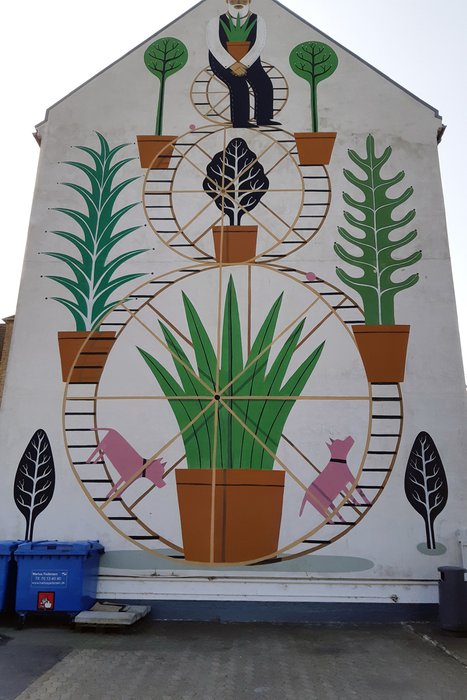 «Three Wheels» was done by Italien artist Agostino Iacurci. The mural was made during the WEAart festival in 2015. A bright colored mural easily seen from a distance. He has worked in collaborations with companies such as Adidas and his work is found in countries all over the world.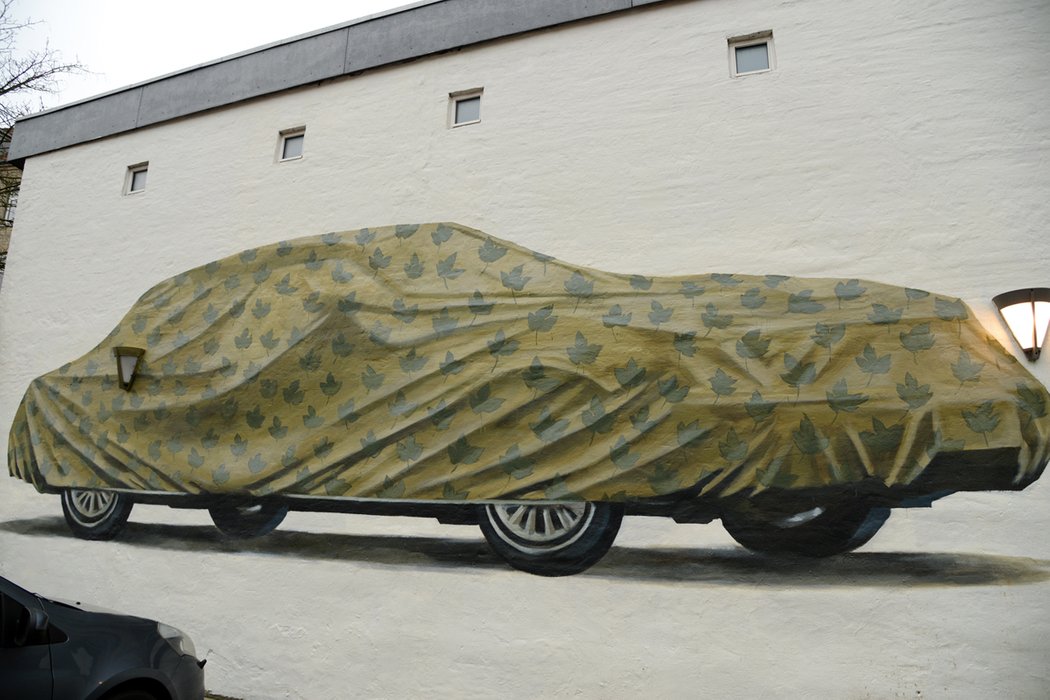 Hyuro is an active street artist from Argentina. She both works as a solo artist and in collaboration with orther street artists. Her art is found in many different places across the world. This mural was done as part of the WEAart festival 2019 painted in a parking lot behind a shop.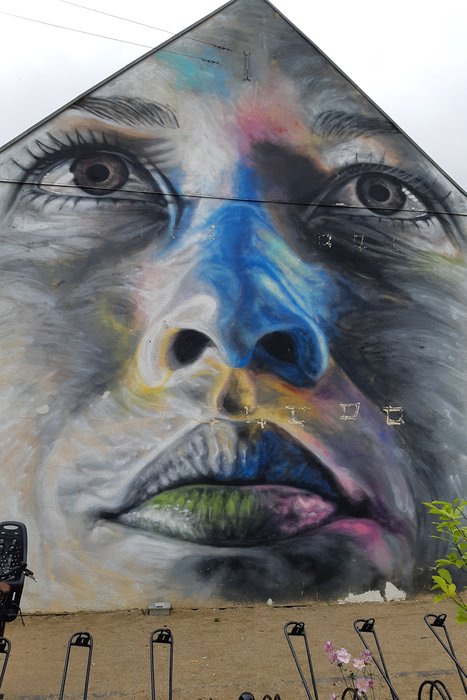 David Walker is the artist behind this beautifully done portrait right at the beginning of one of the busy pedestrian shopping streets. It was made during the Gallery Kirk's street art project «Out in the Open» in 2016. His work is created by using freehand spray paint. Mostly he is portraying female characters and he often finds his inspiration in photos, magazines and websites. His work is found in many countries in Europe, Asia and USA..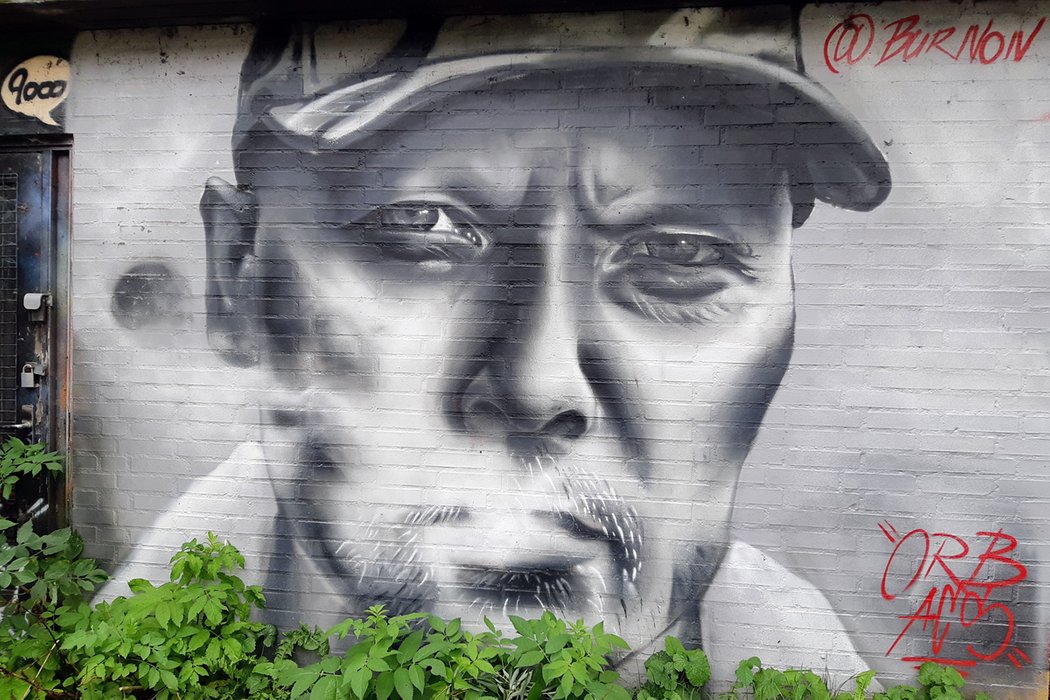 Claus Frederiksen aka BURNON is a Danish artist who has worked his way from street art to painting on canvas. His themes often depicts the harsh realities of life.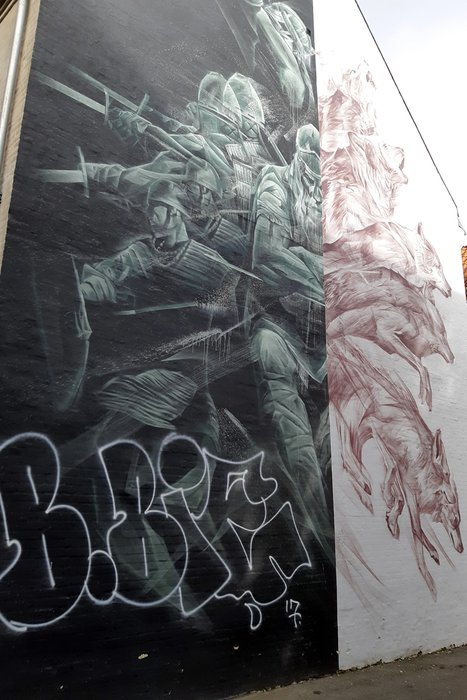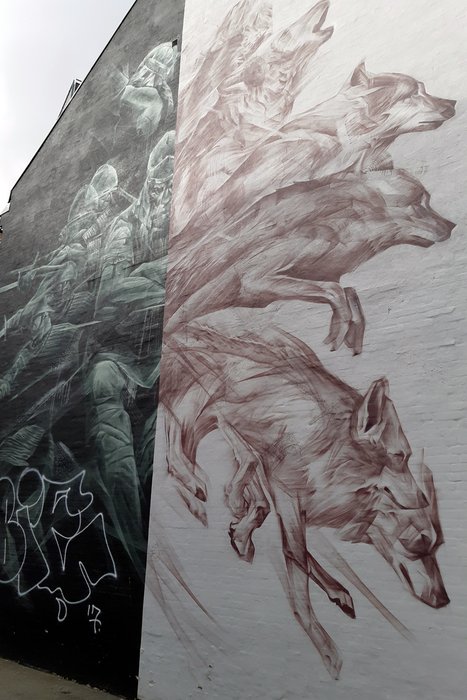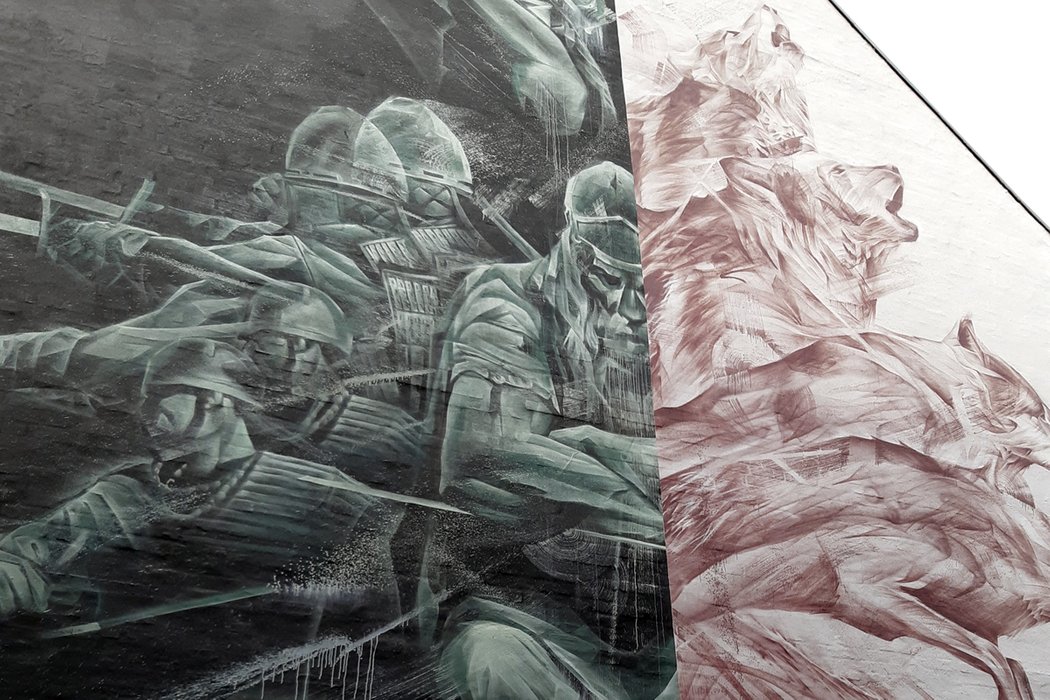 «Holgers Pack» was painted by Canadian street artist Li-Hill during the WeAart festival in 2016. In this mural he has incorporated elements from Danish history. On the left side the viking hero Holger Danske and to right a pack of wolves.
Li-Hill employs painting, illustration and sculptural elements within his work and his themes are man versus nature and the complexities of the rapid deveopment in modern age. He is also one of those artists who has done works all over the world.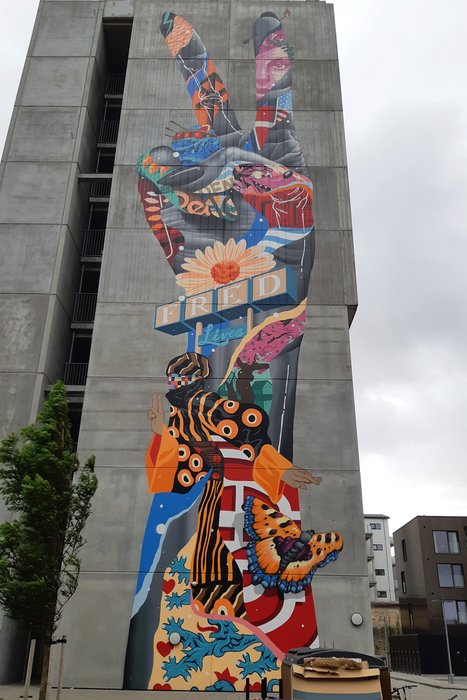 The artist is American Tristan Eaton, born in L.A. in 1978. The theme is easily recognized in this mural - «Fred» which is the Danish word for «Peace». His murals are visual colages inspired by pop imagery and done with freehand spray paint. His work can be seen all over the world. Also, he has a permanent collection at the Museum of Modern Art in New York. This mural was done for the WEAart mural festival in 2016.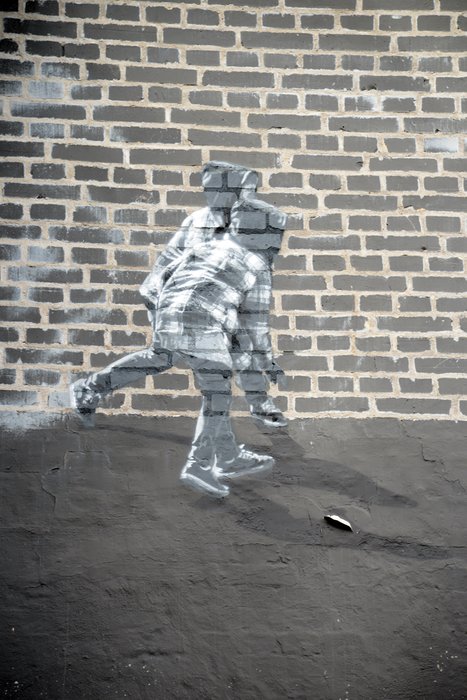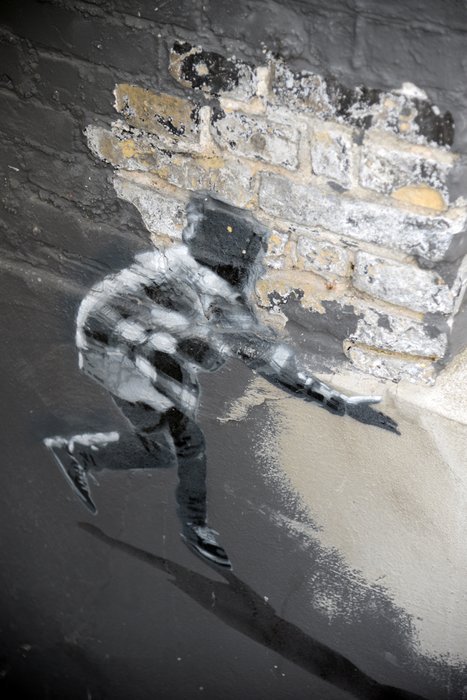 These pieces are done by a Norwegean artist who calls himself Strøk. In Norway he is one of the most popular young artists. Strøk prefers to stay away from paper and canvases. When he did his work in Aalborg it was in calaboration with a project called «Street Art Crawl».
Previous post from Aalborg:
A wall with a mix of everyday items. w/Street art video (Aalborg, Denmark)
Source:
www.visitaalborg.dk
Please do follow if you want to keep up with my next street art. Any upvotes or resteems are hugely appreciated!
Latest street art post, check out :
STREET ART #63 - How to make a construction site look good (Kristiansand, Norway)
U.J
Kristiansand, Norway
All the photoes are mine, Ulla Jensen (flickr, Instagram and facebook)
Read about us? // Main page!
Latest content: Travel, Art, Food, Article, Poetry