Greetings from Romania! I'm still standing after all this time, but very quiet indeed which doesn't make me very happy, in fact quite the opposite is true but I'm sure after publishing this post I will feel much better. The longer I don't write here, the harder it is to come back, but I miss you all so here I am with a new article, this time from my local area which will give you more context on where I am coming from with Discover EuroVelo.
With this pandemic going on in the world I didn't took any risk with international travel this year, which makes it the second year in a row for me not going out exploring EuroVelo as I otherwise would have loved to do, especially EuroVelo 7 which is my ongoing project. Also I haven't done much of bike touring locally as well until one day at the end of August when I received an email regarding a local project I cared about named "Bicycle tourism development strategy in Tulcea county". Asking my opinion on this strategy as a local stake holder was the trigger I needed to go out there in my local county backyard and do some exploration. 
Considering my bike touring experience so far, I always believed and transmitted to the people in charge of this strategy that our most valuable assets here in the region are the Danube dikes. We have more than 150 km of dikes along the Danube only in Tulcea county (around 1200 km for the whole country). They were built mostly in the 50s, 60s and 70s, so that the fertile Danube meadow could be used for agriculture while also protecting it agains the periodic floods.
I proposed we should give some of these dikes a new active economic utility: infrastructure for bike tourism in addition to the flood protection side which they already do well. These dikes are perfectly suited for cycling being flat, having no car traffic allowed on them and scenic surroundings near the mighty Danube river.   
To put it in the context, Romania was blessed with 1075 km (38%) of the total Danube length of 2850 km which makes us the country with the longest stretch of Danube of all the 10 transited countries. Most of the other upstream countries like Hungary, Slovakia, Austria and Germany, all use the Danube dikes for bike tourism activities with great success. The part of EuroVelo 6 from Passau to Vienna is the second-most traveled bicycle route in Europe.
I believe we also have touristic potential along our Danube dikes here in Romania and we should start using it.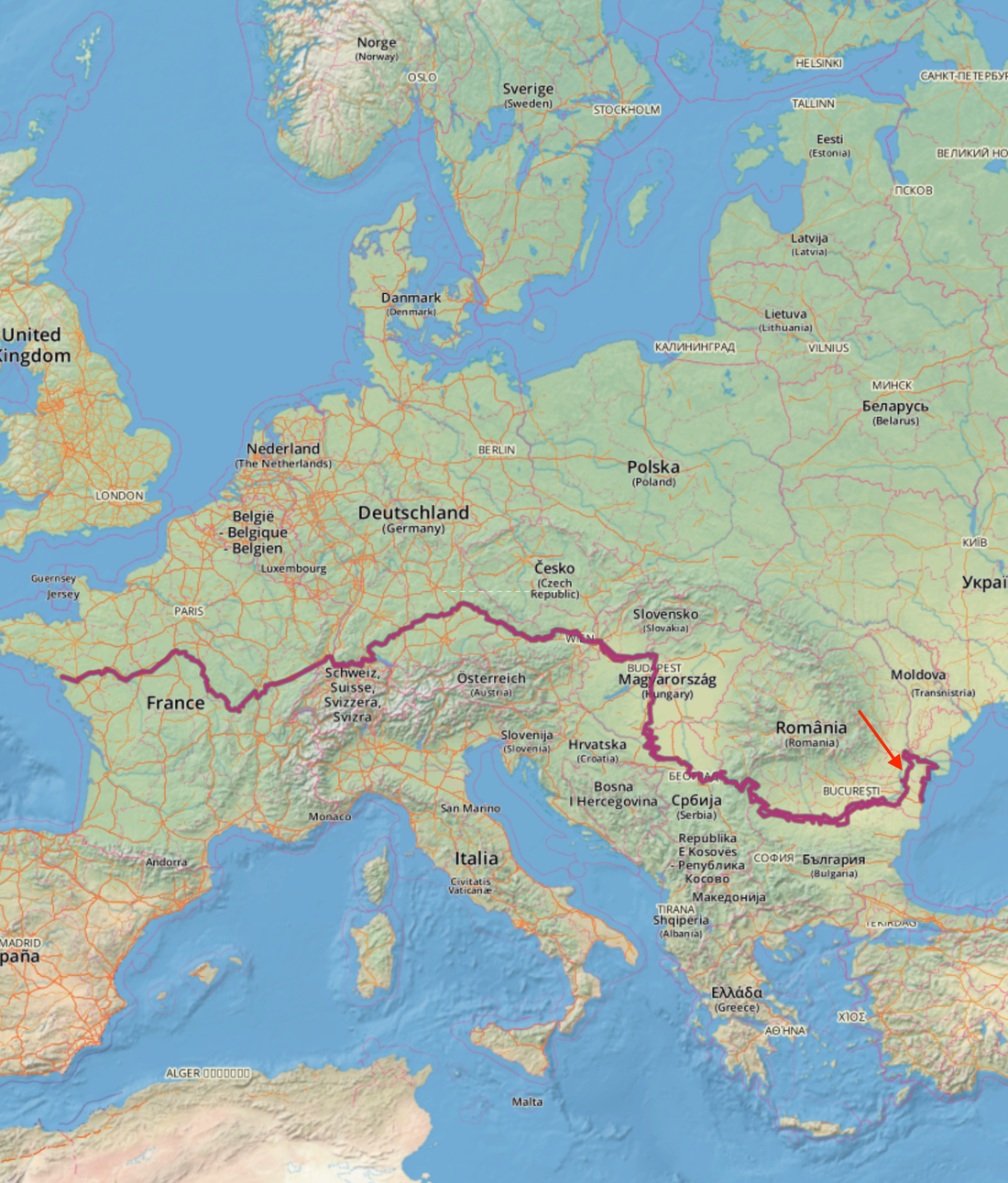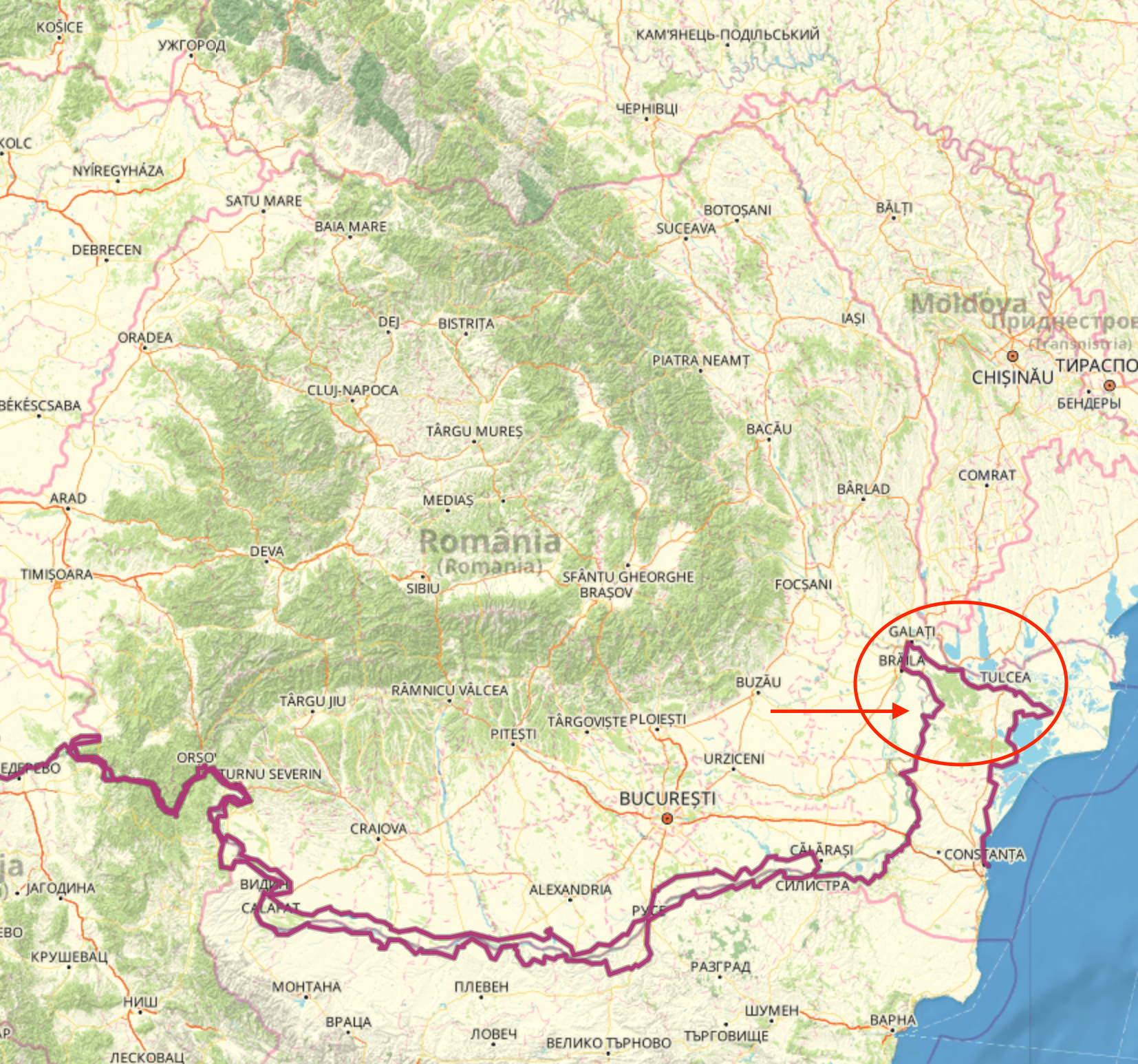 I think our main impediment here in Romania is our lack of bike tourism culture but I also think we can overcome this if we step up to a "more then zero km mentality". I propose we embrace a new mentality: "build it and they will come" which in the end will be a win-win for everybody. We don't need to reinvent the bike tourism wheel again here, but only observe what other nations have done and their results by using their dikes for bike tourism and the economic impact bike tourism has had on their economies.
I think we should start small by building a pilot bike path on a dike so people and authorities can see it and use it, I'm pretty sure they will enjoy it so much that they will end up asking for more. I proposed to start with the first 10 km downstream of Tulcea on the dike to Nufaru village and another 15 km between the two big cities of Braila and Galati with a total combined population of more than half million people. If the pilot program will prove itself unsuccessful, well it means we are not yet ready for more, otherwise the market demand will show us the way. Let's build some quality paved bike lanes on these dikes following the EuroVelo standards. Let's do it my fellow Romanians, let's open the bike touring gates to Romania.
Now let me show you how these dikes look like and for this I've put my bike in the car and drove 50 km to Turcoaia village located in the NW of Tulcea county.
Left the car in Turcoaia and followed the dike upstream along the old Danube branch Macin to Peceneaga village.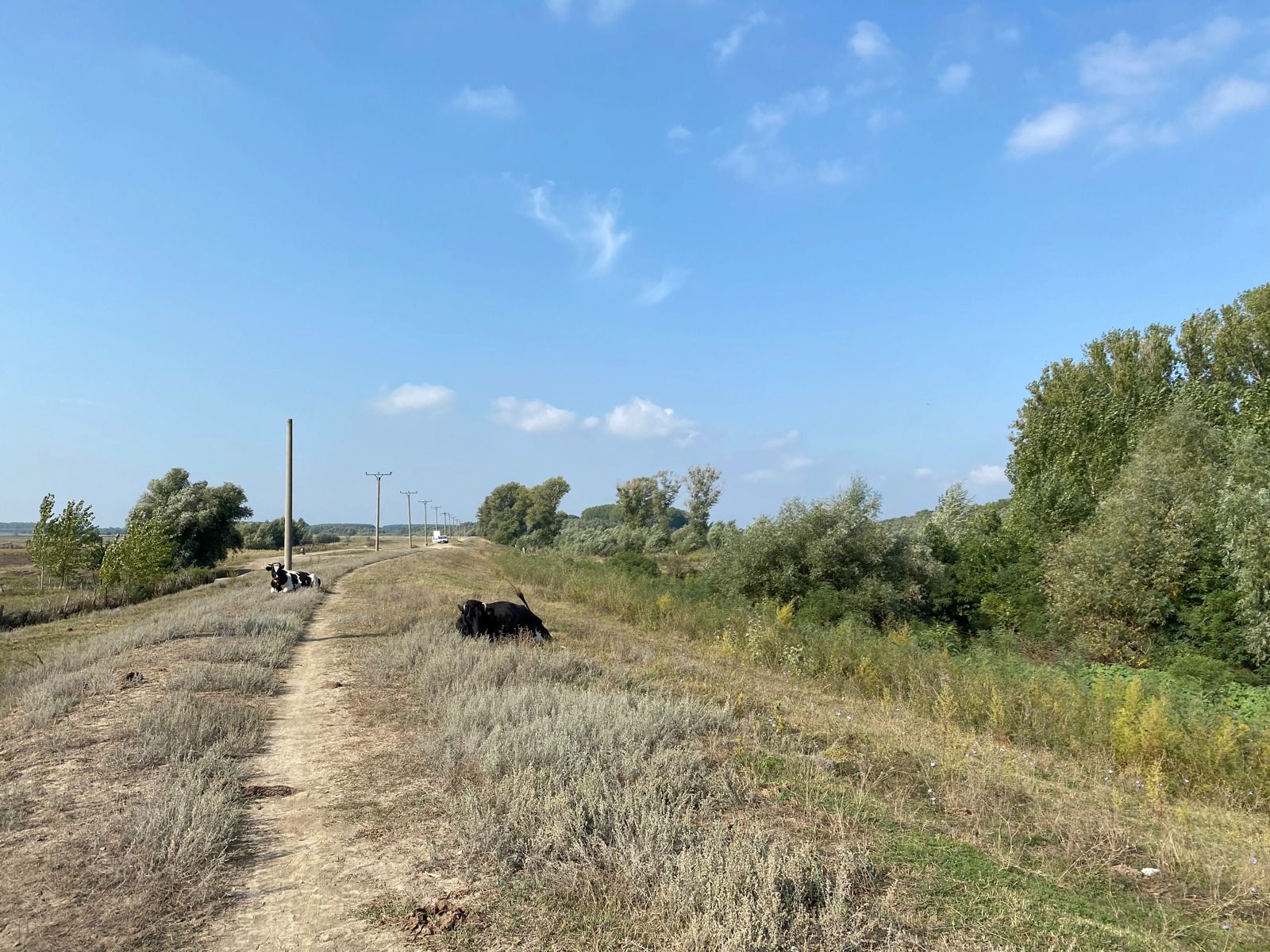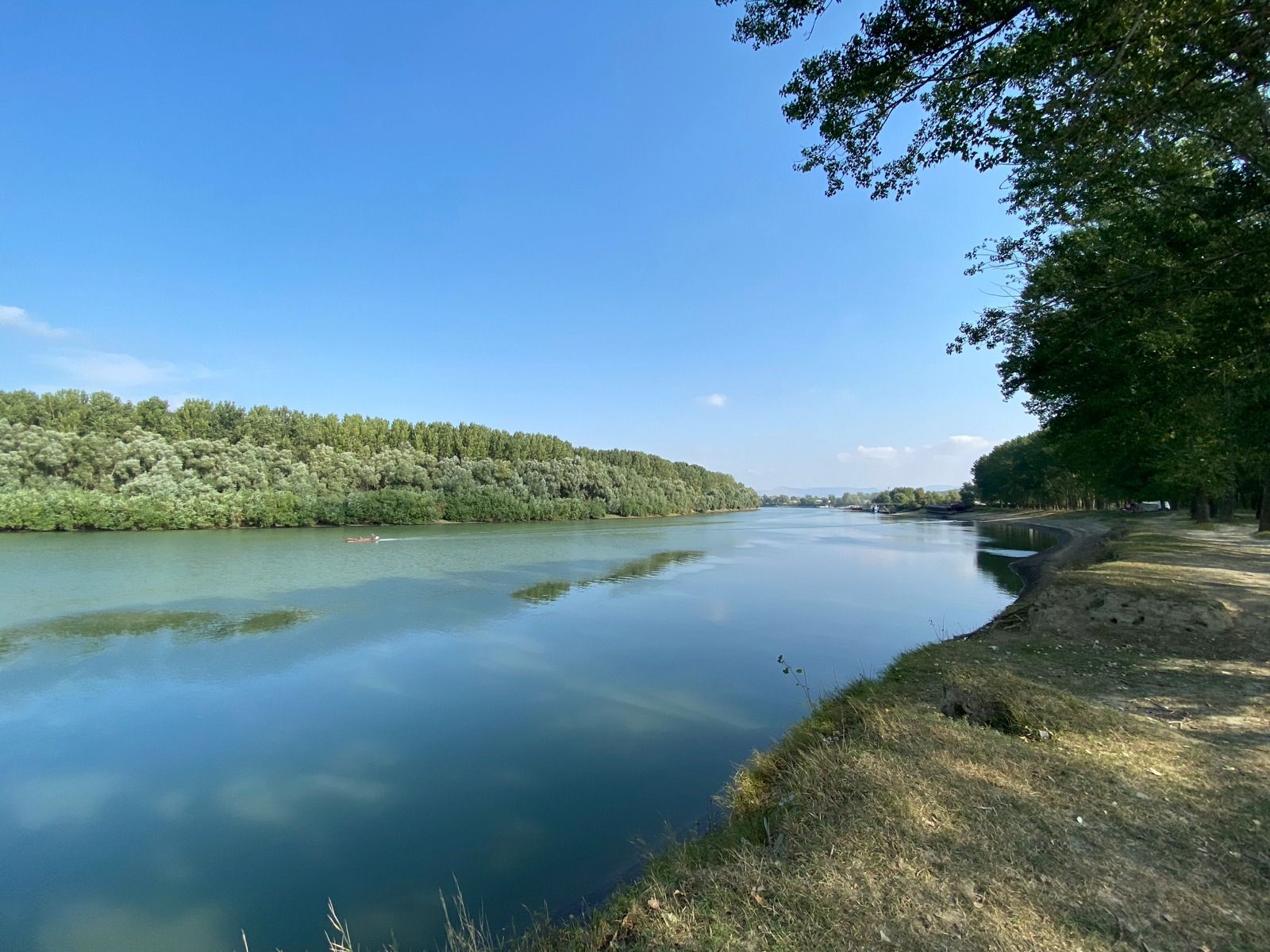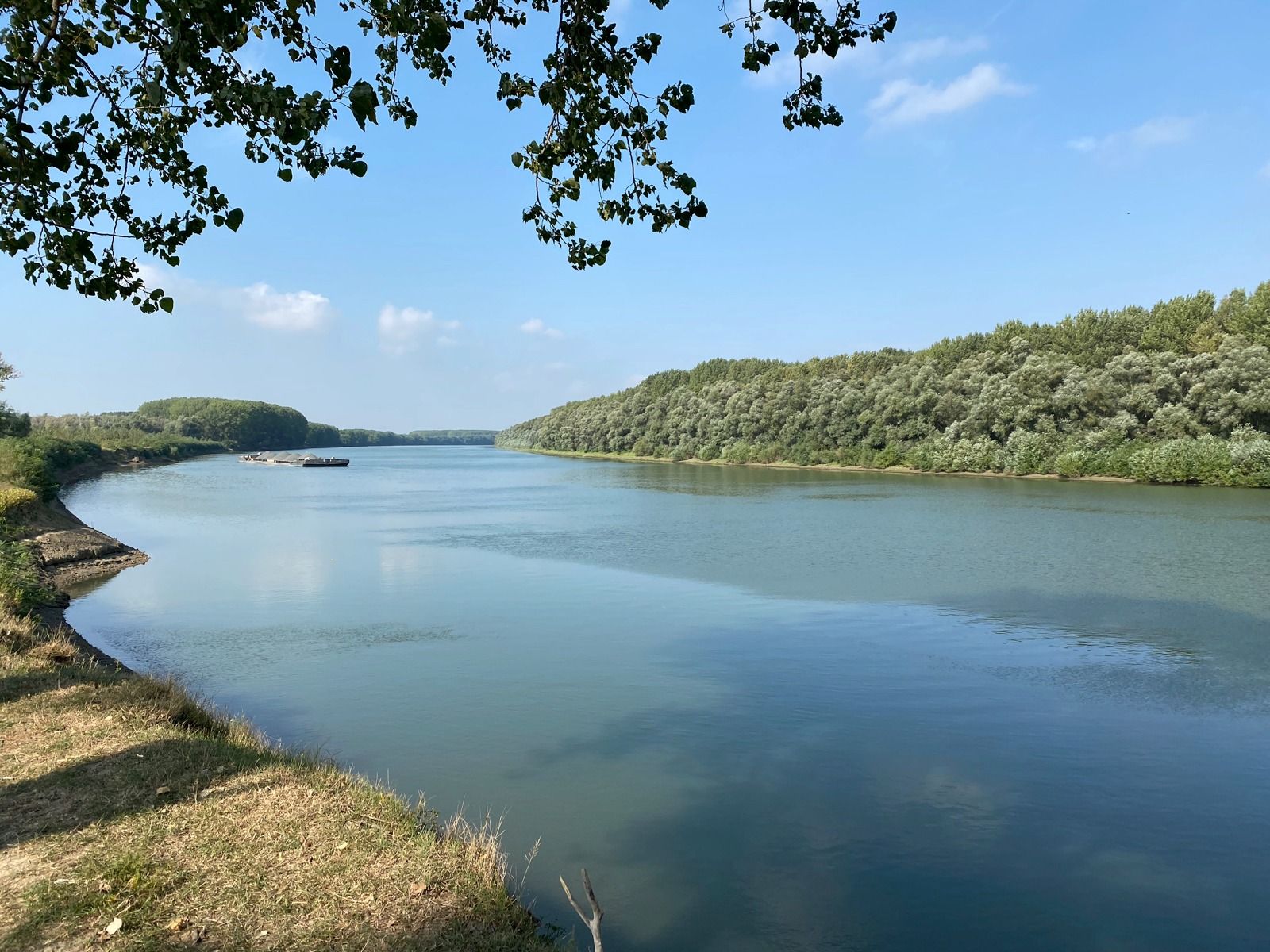 Do you like flat riding surface? We've got it here! 
Now imagine some asphalt on these dikes and tell me, will you come to do bike tourism in Romania?
When I see flocks of sheep I think about dogs and yes, we have plenty of them here so come prepared. I recently had an accident I'm still recovering from when two unattended farm dogs attacked me and I fell of my bike almost breaking my shoulder not to mention the bruises. No. 1 dog rule, don't run! They are faster than you and now you've got their full attention :) which you don't want trust me. Buy yourself an ultrasonic dog repellent device for 10-20 EUR and they will stay away, I've tested it and it's working. Now you can come cycling in Romania.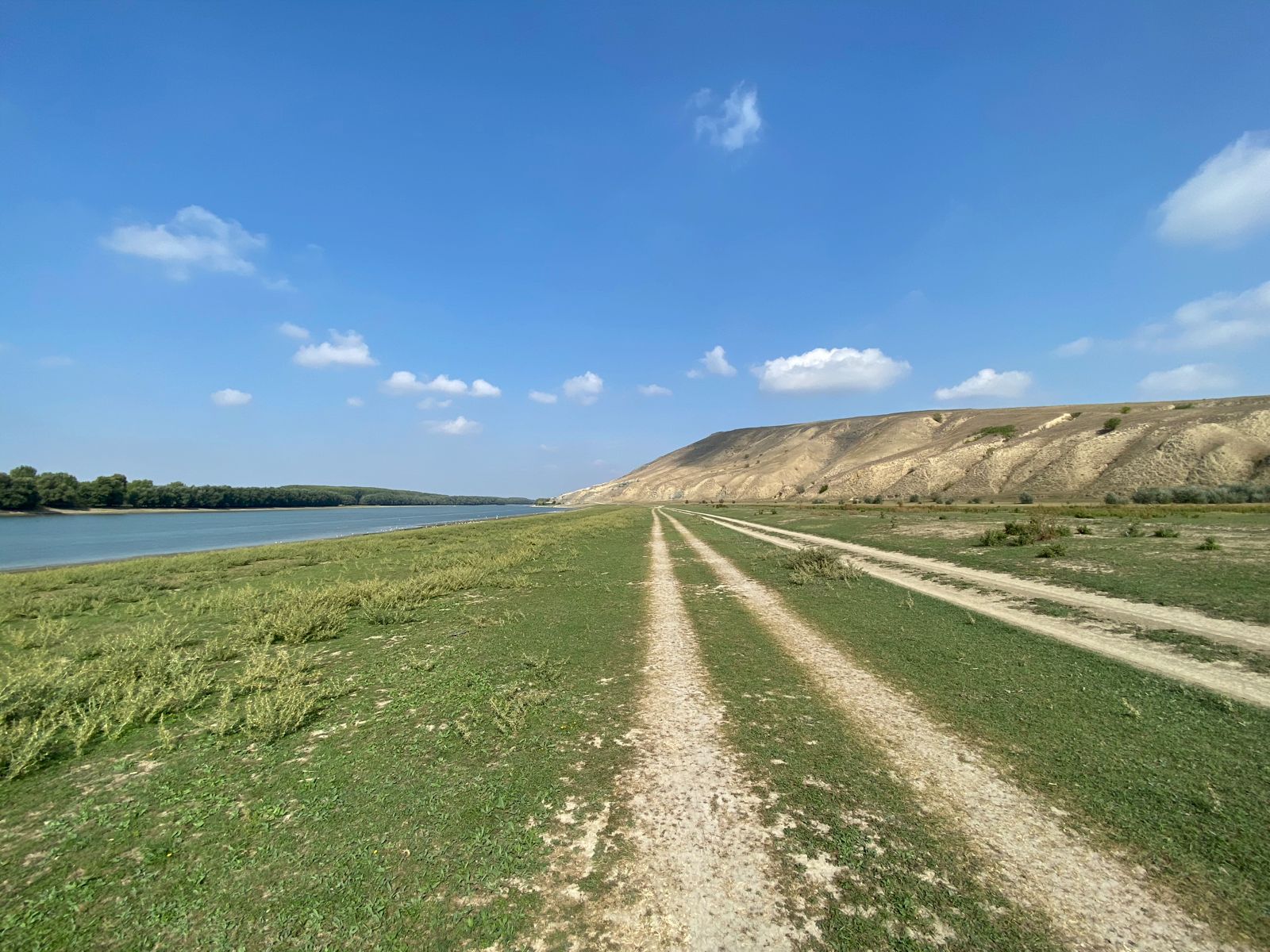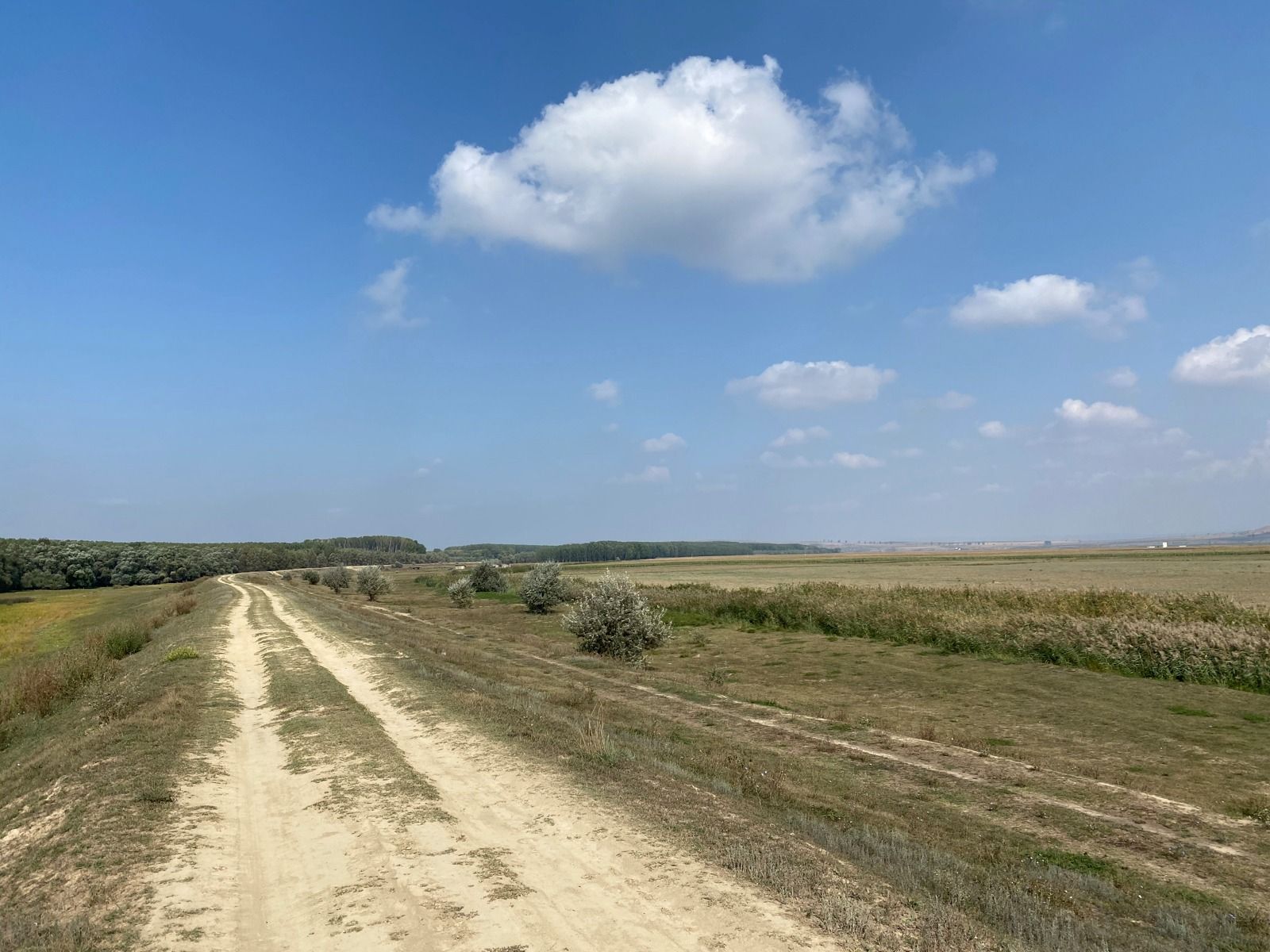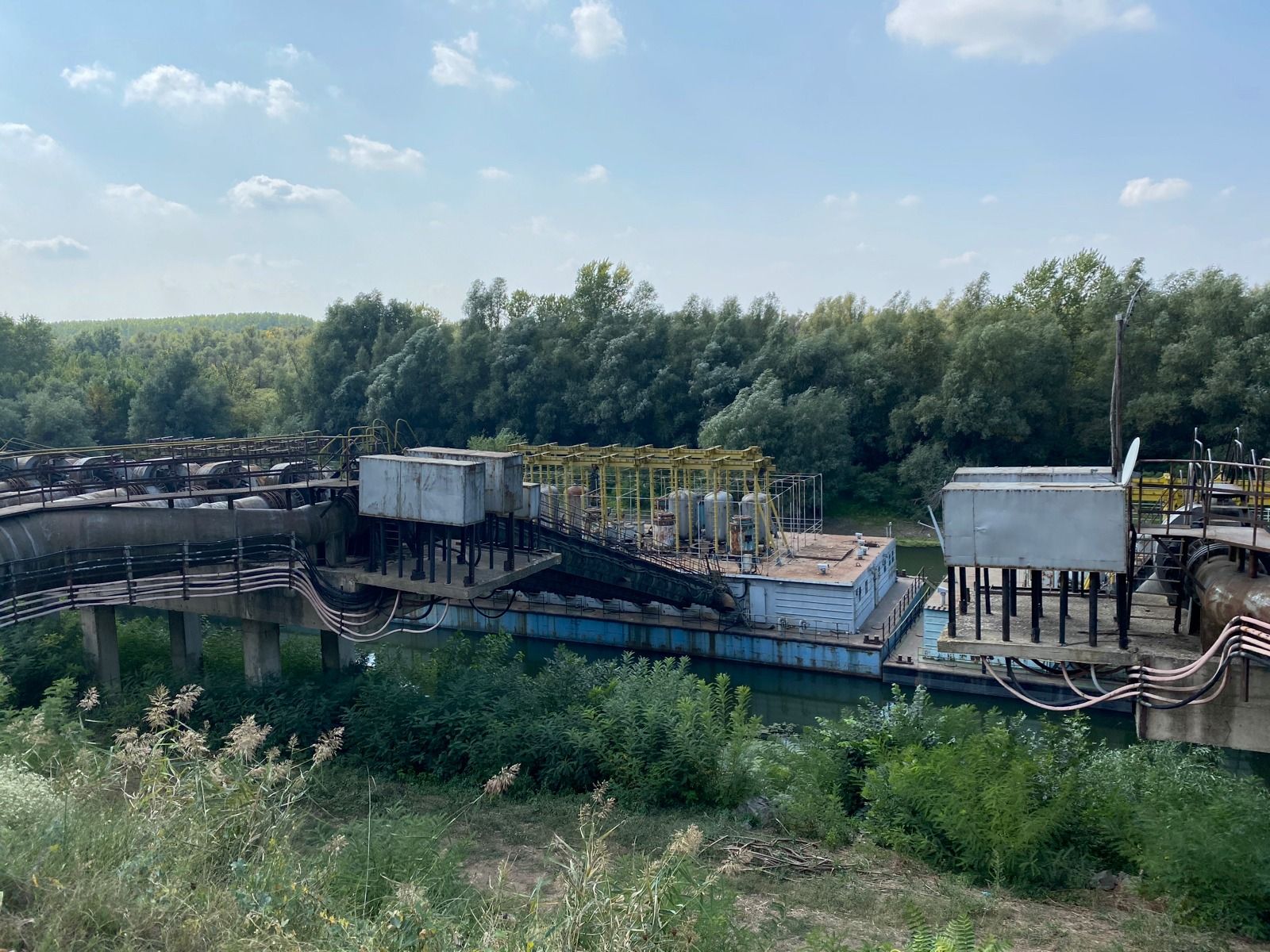 A lot of these dikes were built in the 70's for intensive agriculture. At least in the Dobrogea region which is quite arid, without irrigation you cannot expect a decent harvest.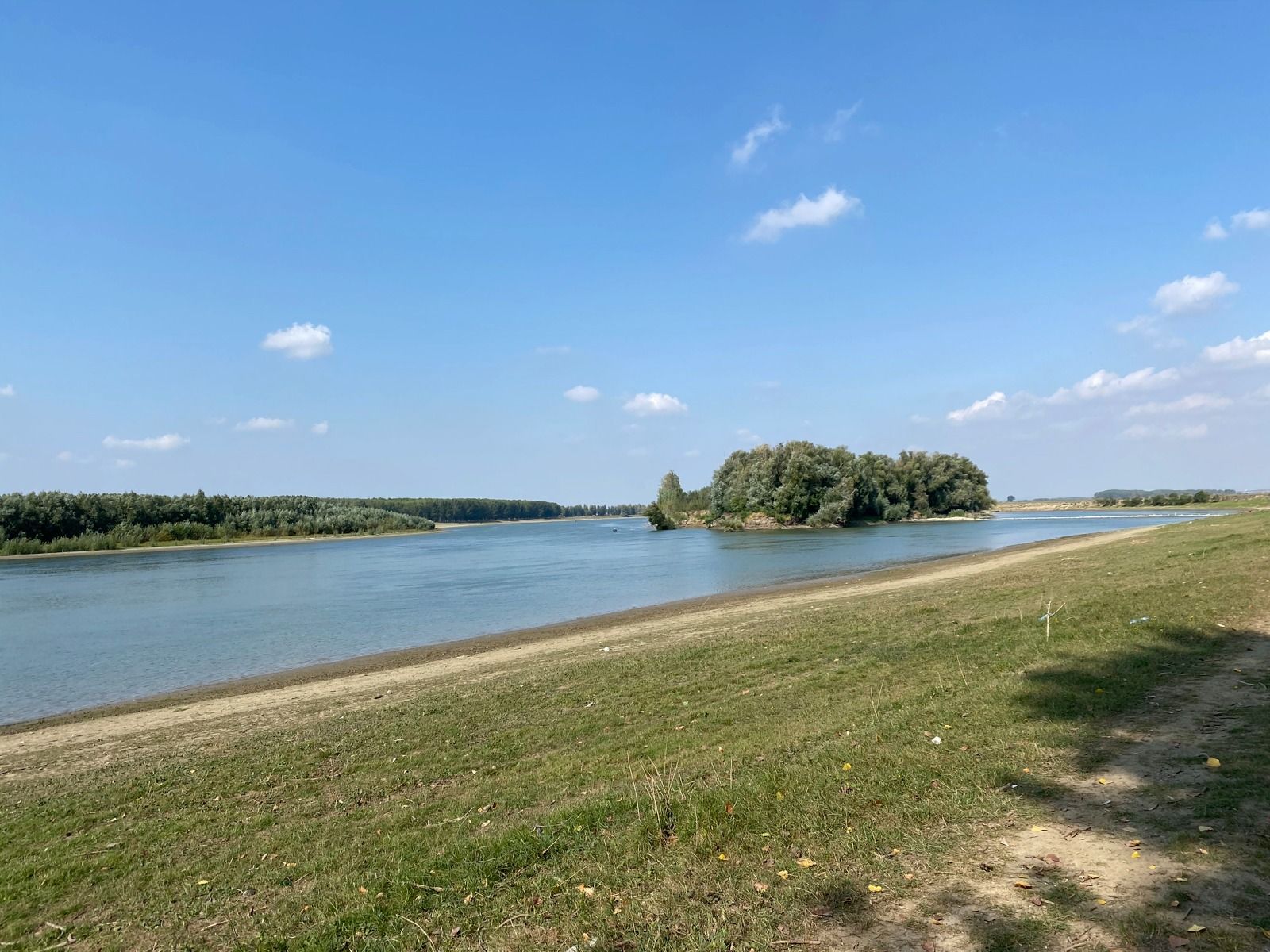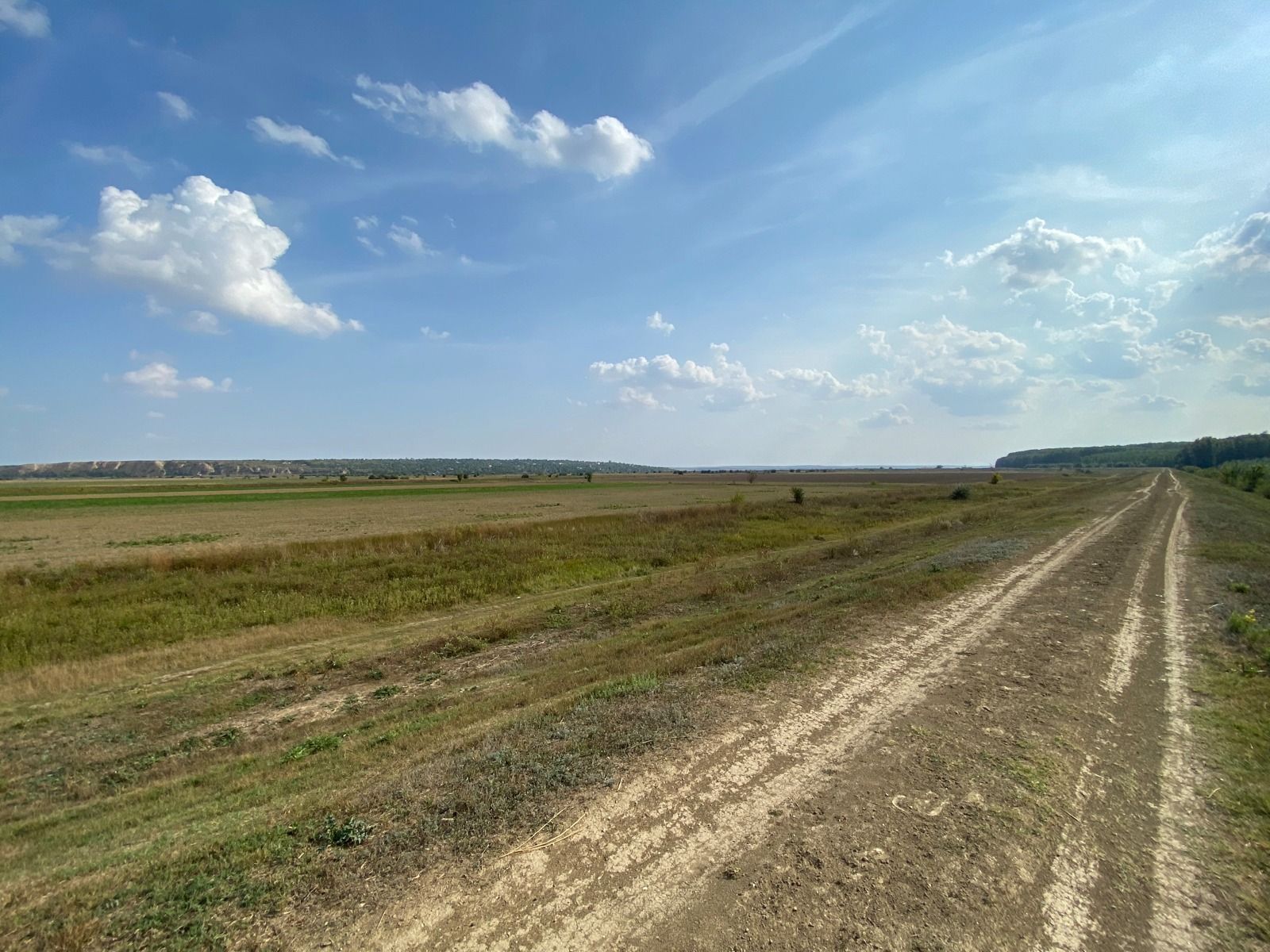 Took a different route back, this time on the secondary road DJ222F which is also the "official" EuroVelo 6 route at the moment. The car traffic was normal but I would still prefer the dike, not to mention if it was paved.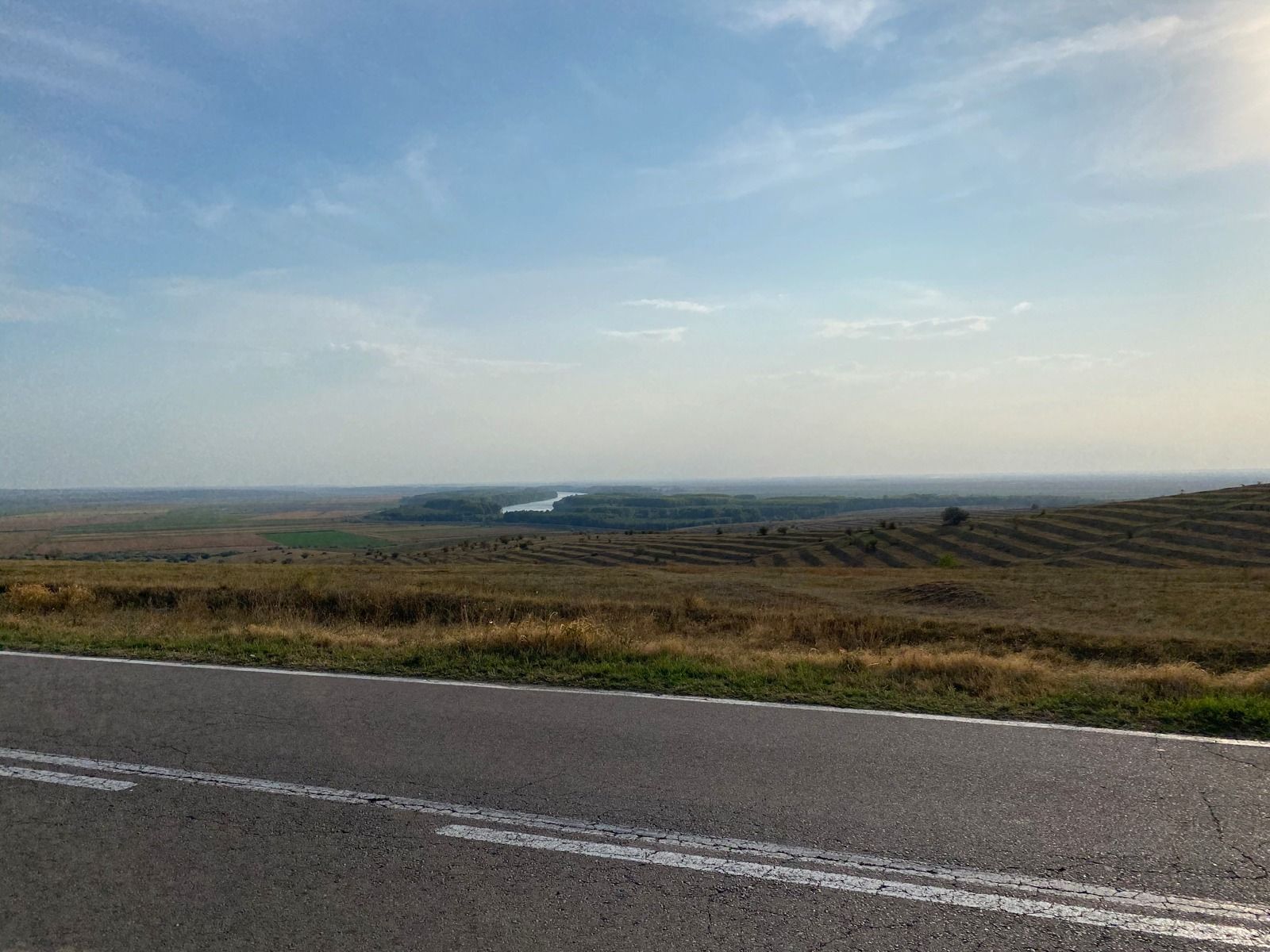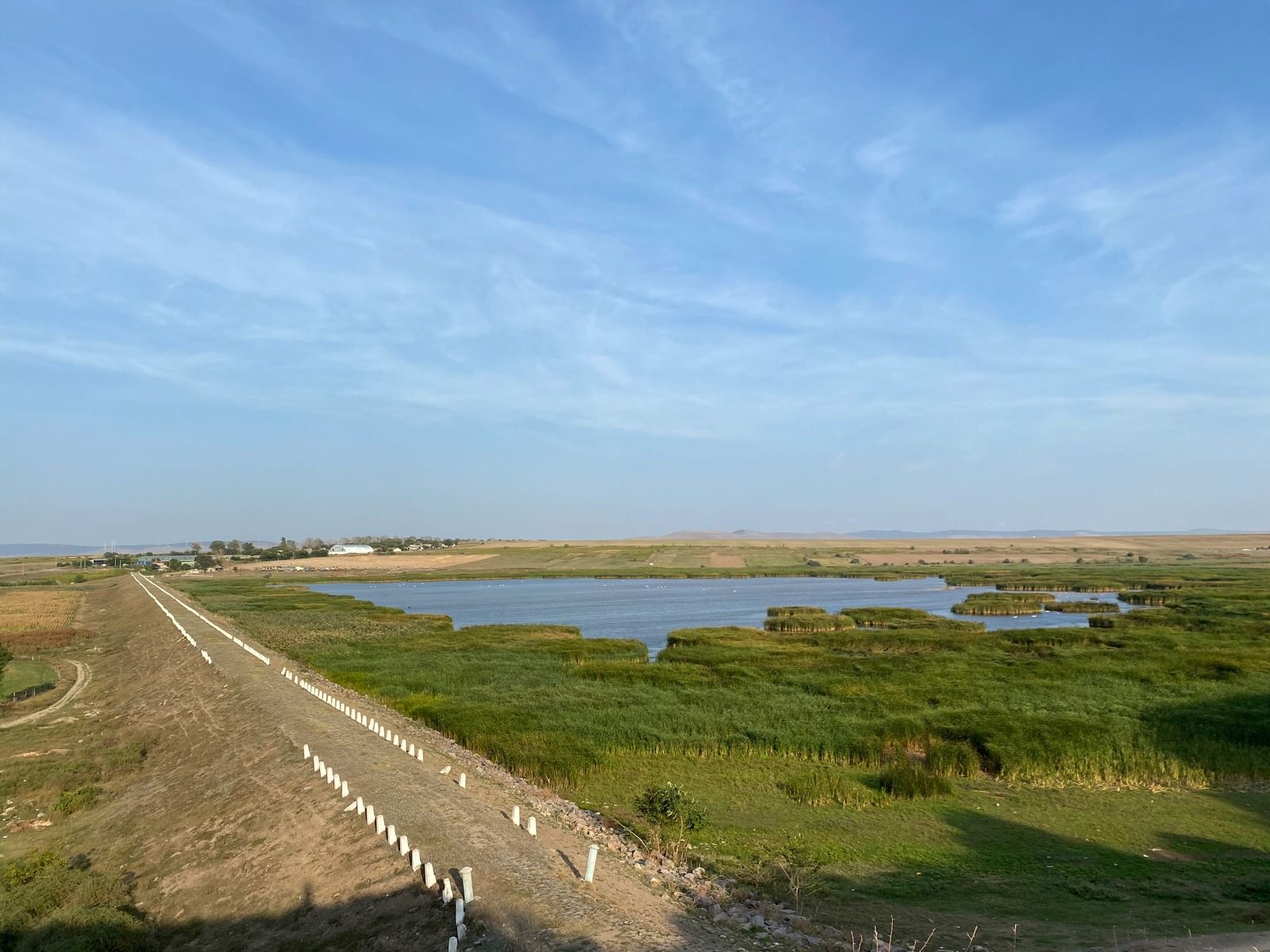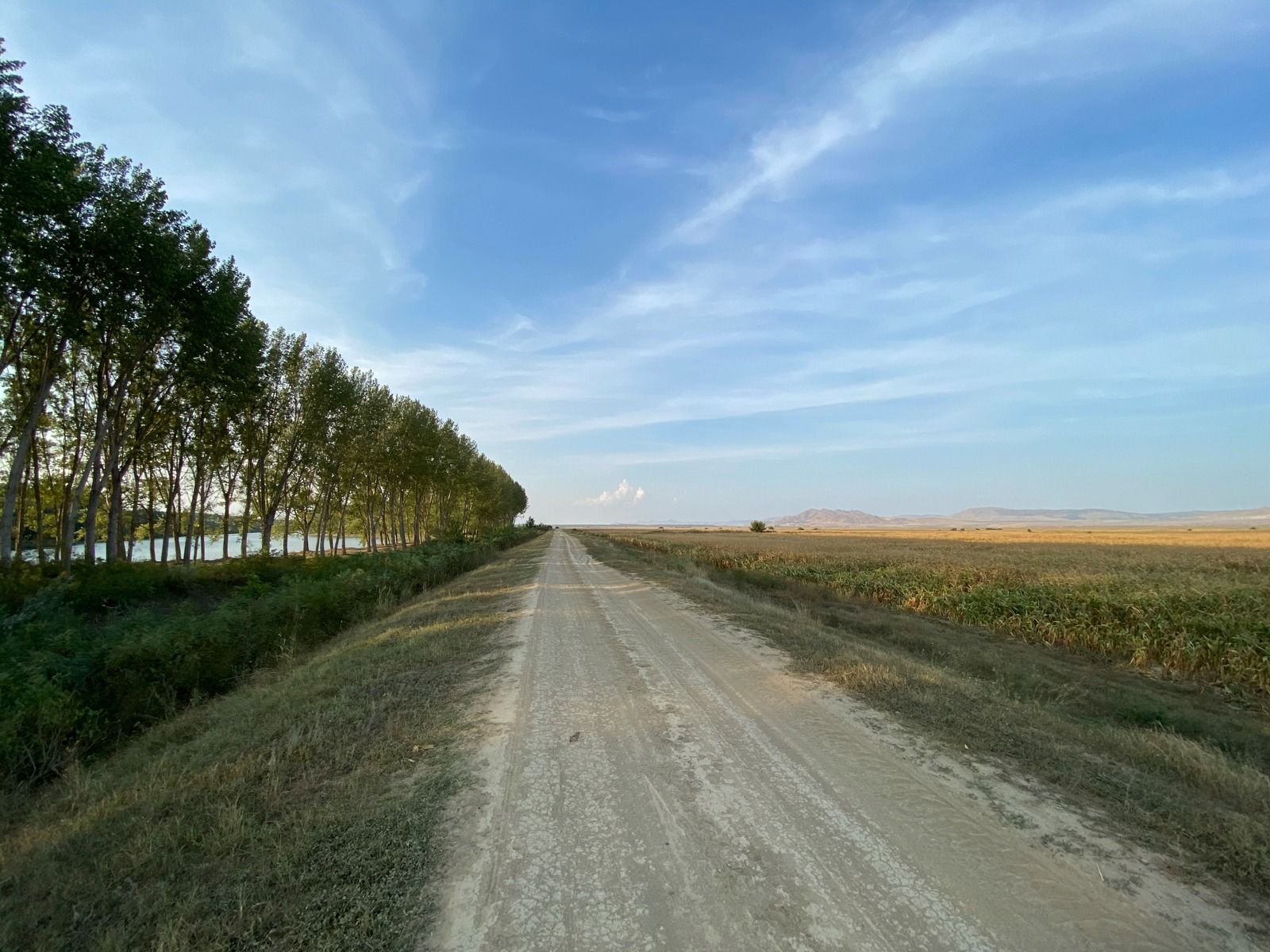 Back on the dike from Peceneaga to Turcoaia on this beautiful September evening.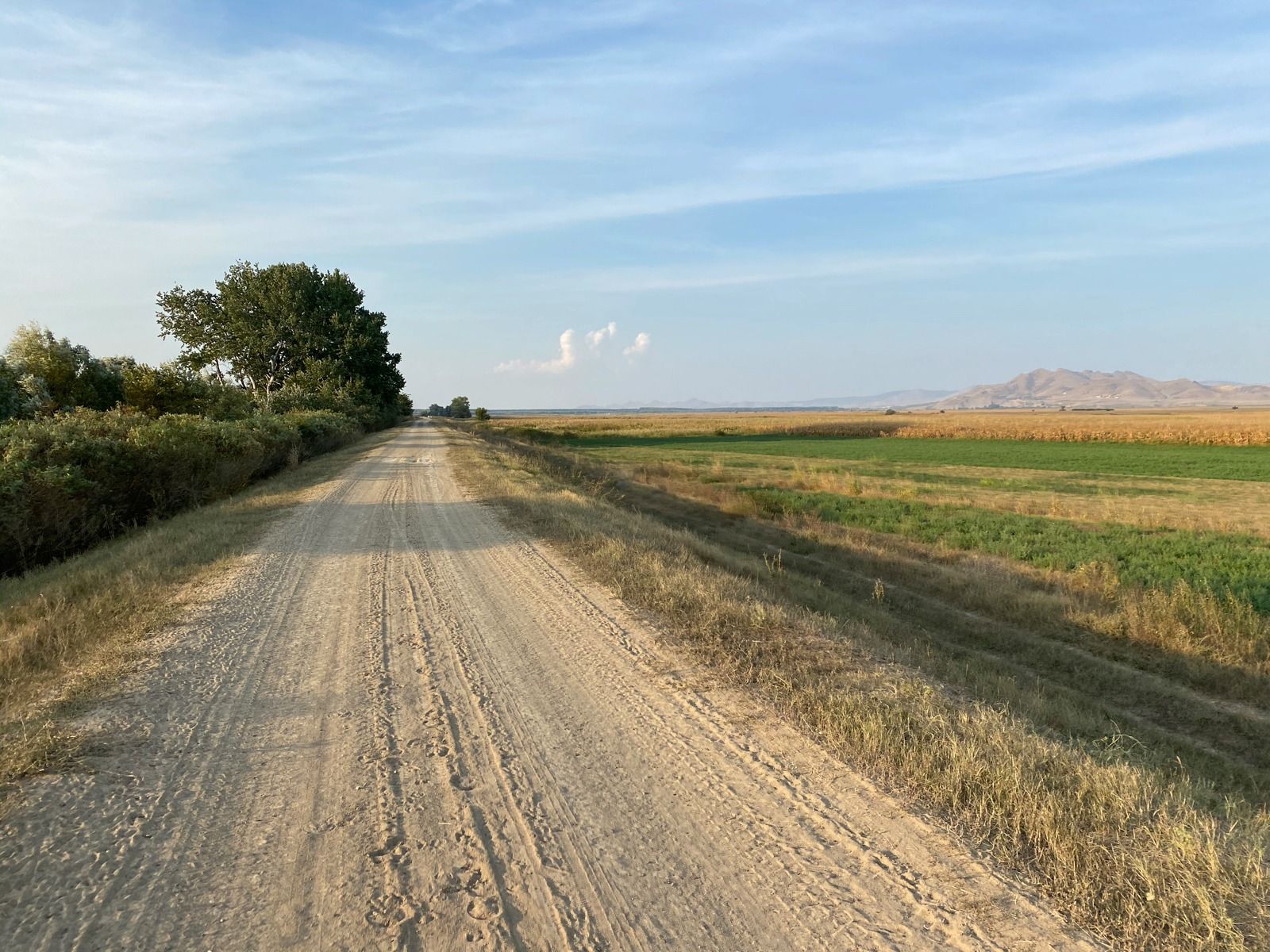 Dobrogea region in SE of Romania is the place of wide open spaces, dry climate, hot summers and wild beautiful landscape like the Danube Delta and Macin Mountains. Here I was born and grew up riding my bike on these dikes which I hope one day will be part of EuroVelo 6 route so that my fellow Romanians can discover the joy of bike touring as I did not to mention the other Europeans eager to conquer the East on two wheels.
Until next time,
©Discover EuroVelo
---
All photos were taken with my iPhone 11.
EuroVelo, the European Cycle Route Network are registered marks of ECF asbl.
I have no affiliation with EuroVelo or other organisations mentioned here, I am just a tourist sharing his views and opinions.