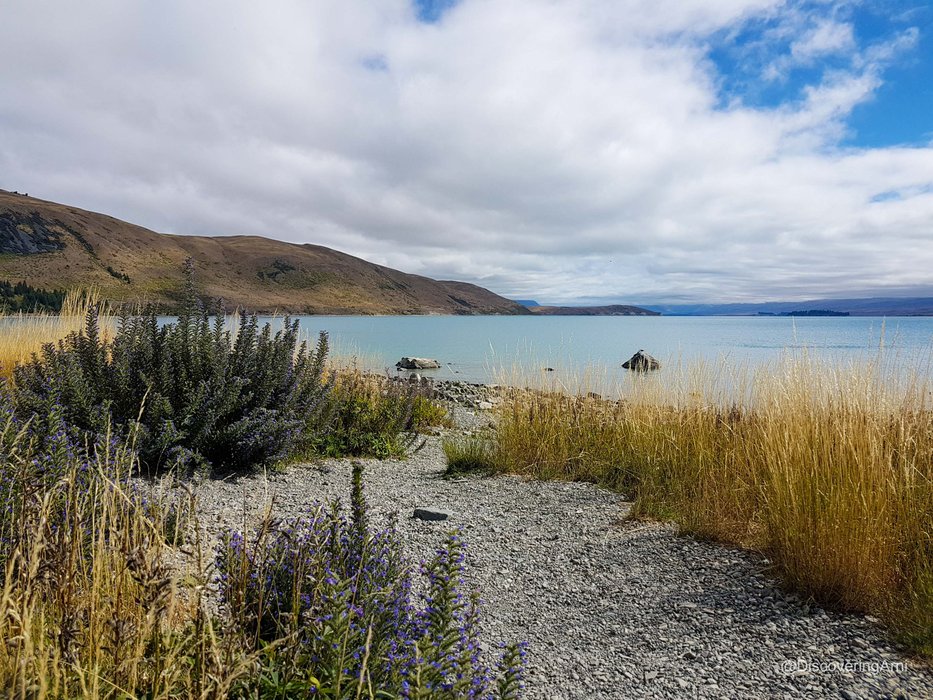 Our one-month family New Zealand road trip was coming to an end. There was this looming mild sadness that we are all familiar with at the end of every vacation.  We woke up to a beautiful sunny morning the next day, after a great stay in Twizel, a lake stop to admire Lake Pukaki, and a long 10km hike in Aoraki Mt Cook National Park.
It was Day 26 and my turn to take the wheel for a 60-kilometer drive along State Highway 8. We planned to spend the morning around Lake Tekapo before continuing the journey to Fairlie.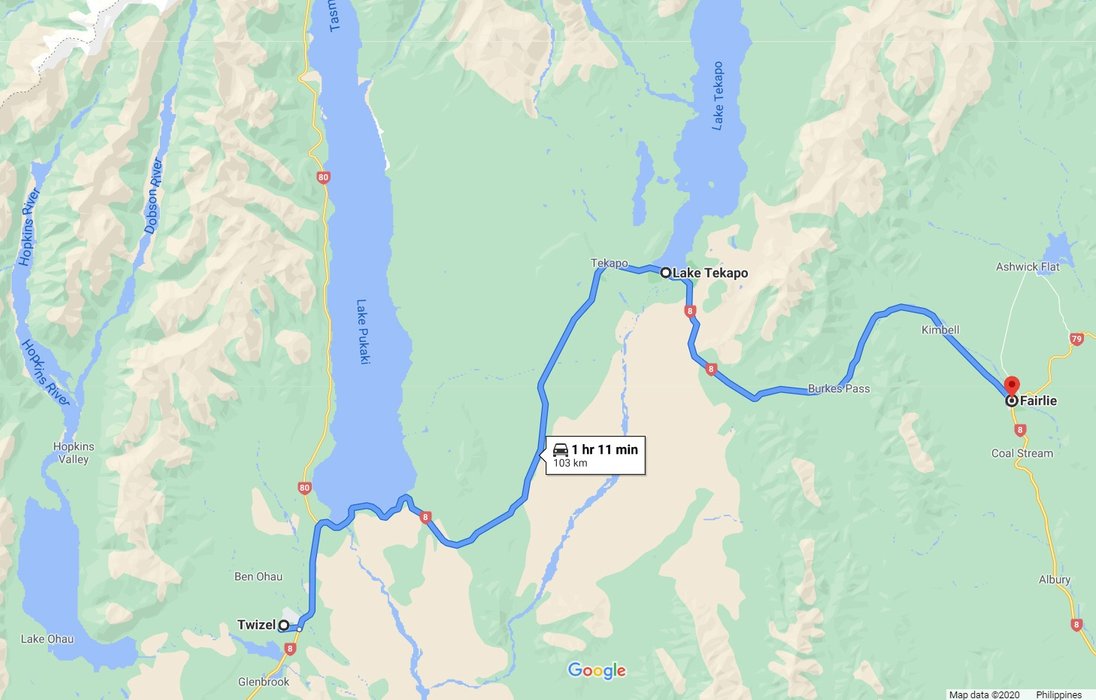 Source
I wanted to take a detour to the other side of Lake Pukaki to admire the stunning view from the opposite side, but my husband was in a hurry to get to Lake Tekapo.
---
Lake Tekapo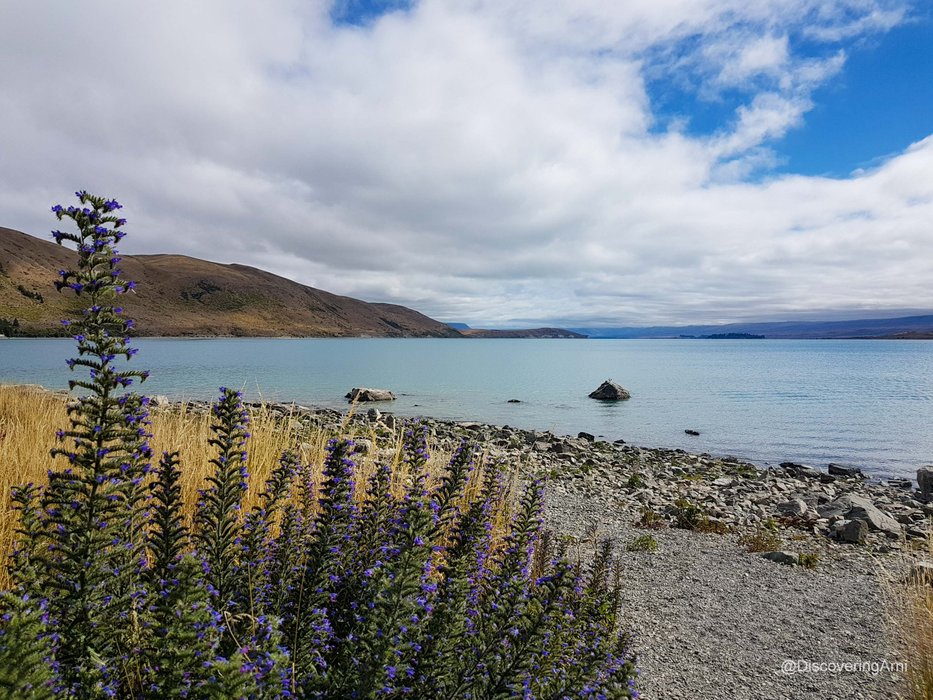 Naturally turquoise colored lake with Russell Lupins in full bloom during the summer
Lake Tekapo is the second largest lake in the Mackenzie Basin. It is located in the Mackenzie Region at the central part of New Zealand's South Island. The crystal clear lake surrounded by golden tussock grass is famously found in most tourist photos with the Church of the Good Shepherd in the backdrop.&nbsp or in fact, vise-versa.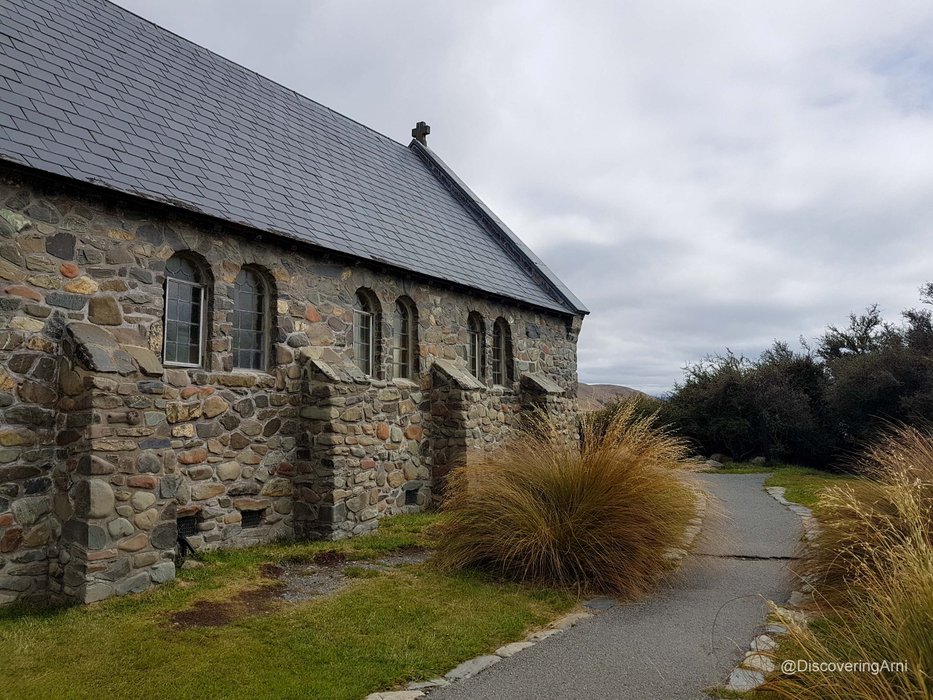 Church of the Good Shepherd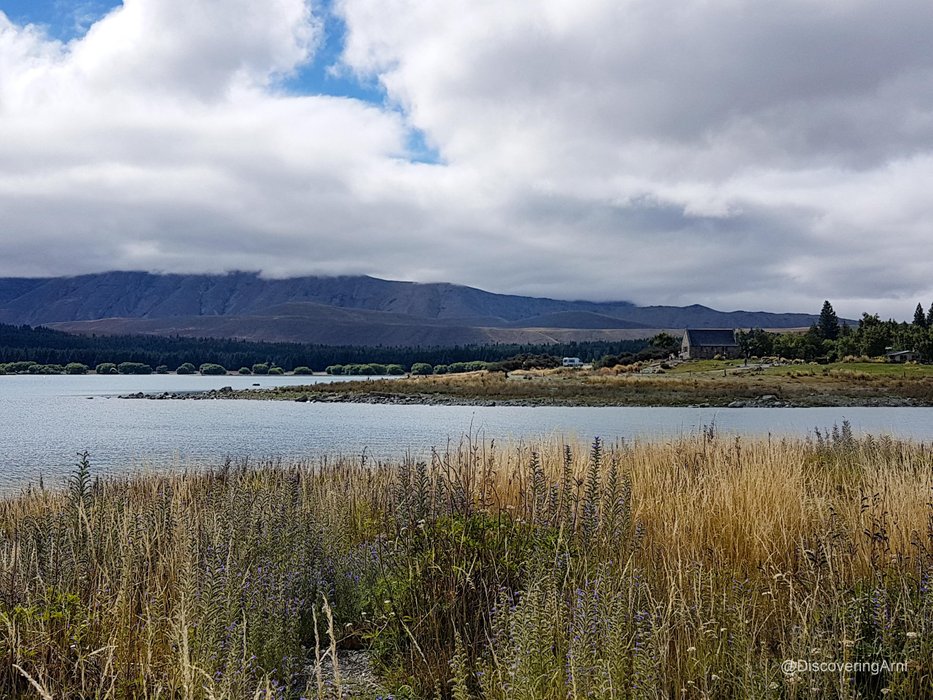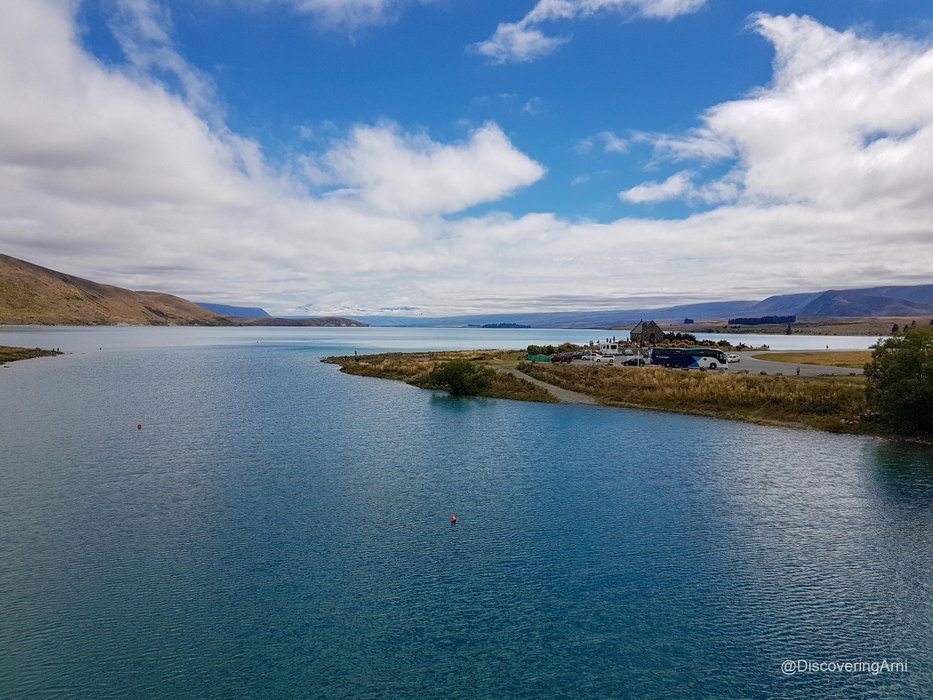 The turquoise water against the mountain backdrop looks stunning during the day while stargazing at the UNESCO Dark Sky Observatory on Mount John will dazzle you at night. 
"The name Tekapo derives from Maori words Taka (sleeping mat) and Po (night). Finely ground rock in the glacial melted waters give Lake Tekapo a beautifully unique turquoise colour." - Lake Tekapo NZ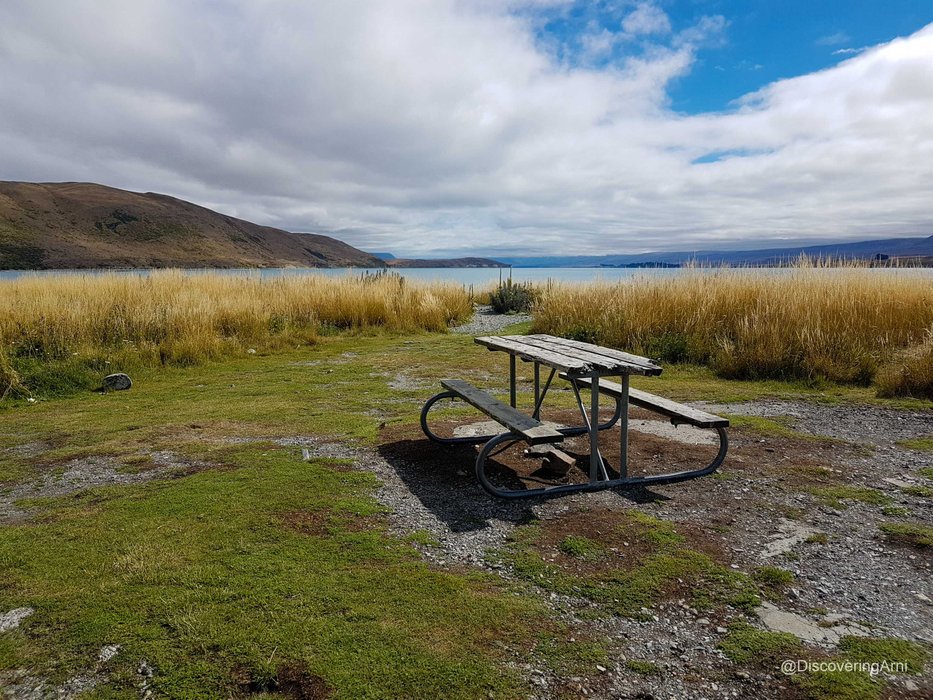 Enjoy a picnic by the lake.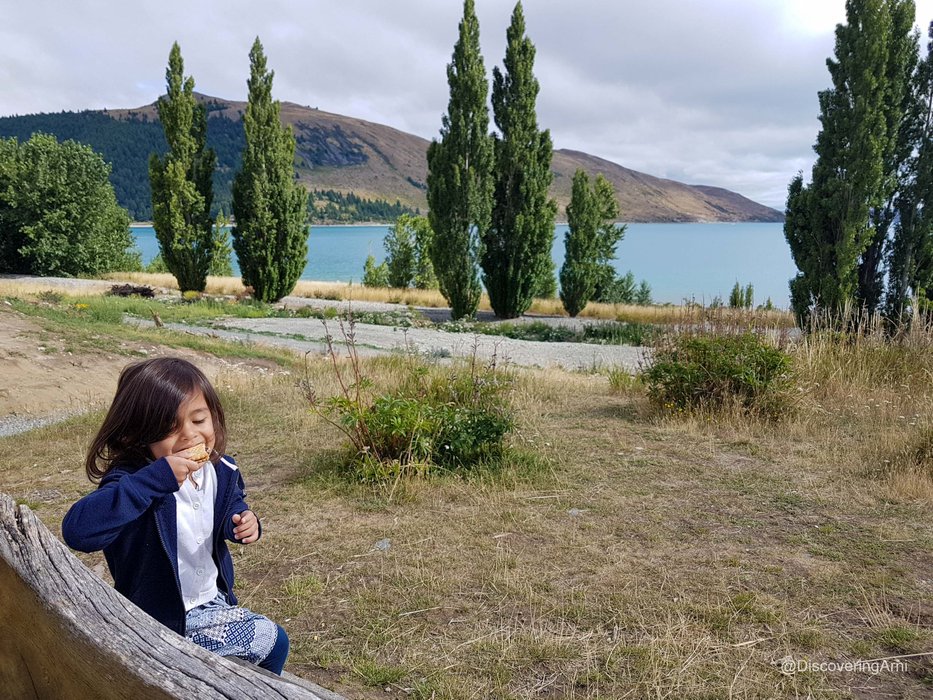 The highland lake's geographical location allows it to be protected from rough coastal weather where one could enjoy an abundance of sunshine, calm wind speeds, and less rain.
I spent the rest of the time here on my own after I took these photos.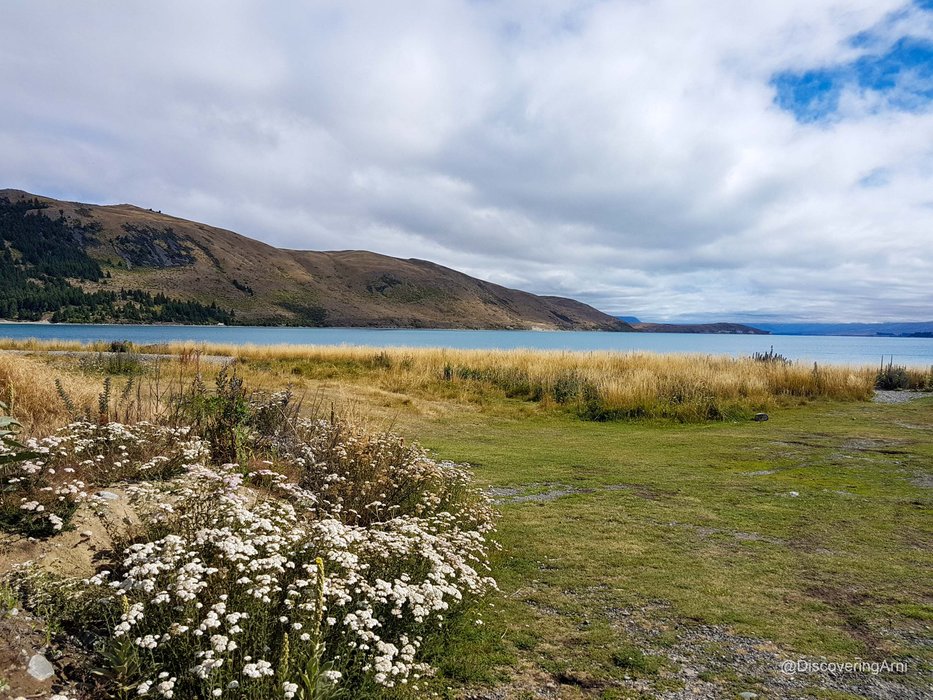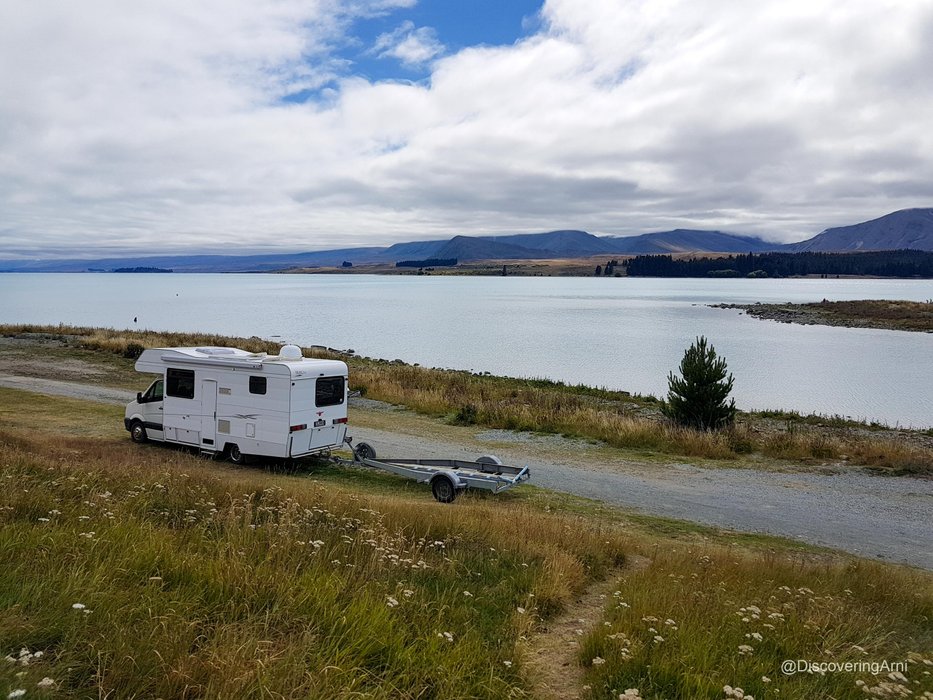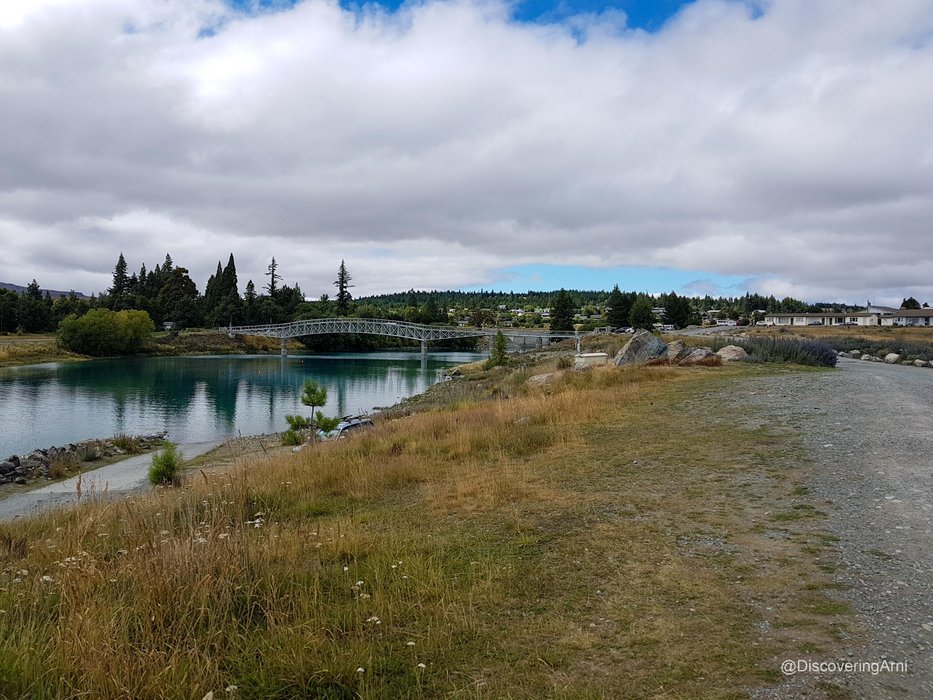 We could've driven all the way to Christchurch, but we decided to stop for a night in Fairlie. The drive from Twizel to Fairlie was 100 kilometers.
---
Fairlie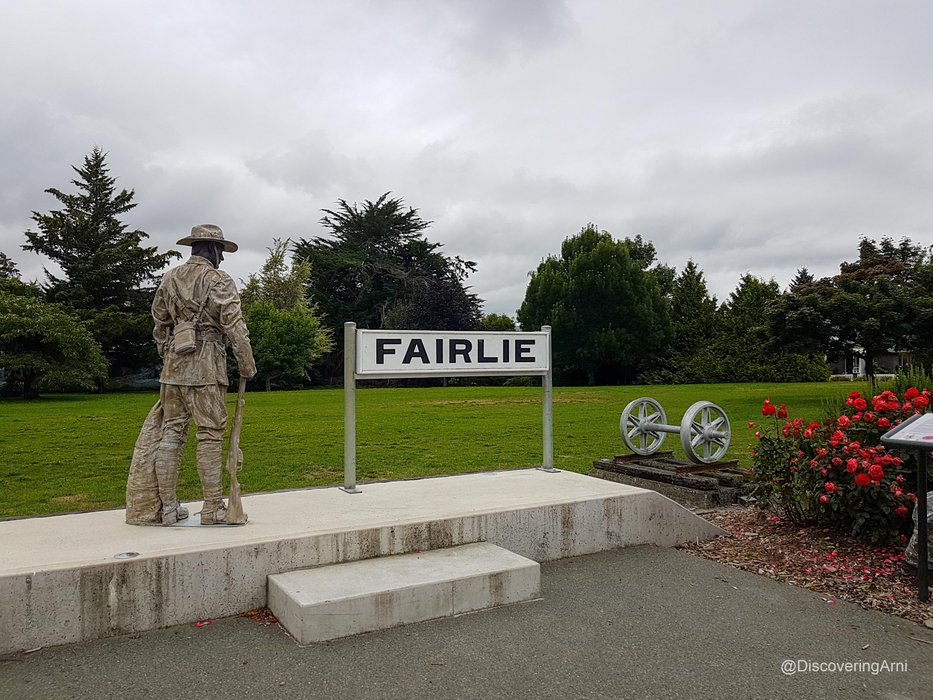 Fairlie is a rural New Zealand town in the Mackenzie Region, known as the Gateway to the Mackenzie Country. Activities here would include golf, boating, and fishing in the rivers of Lake Opuha, hiking at Mount Dobson,  and experiencing the Kiwi rural life at one of the farms stays. During winter, it transforms into a ski town.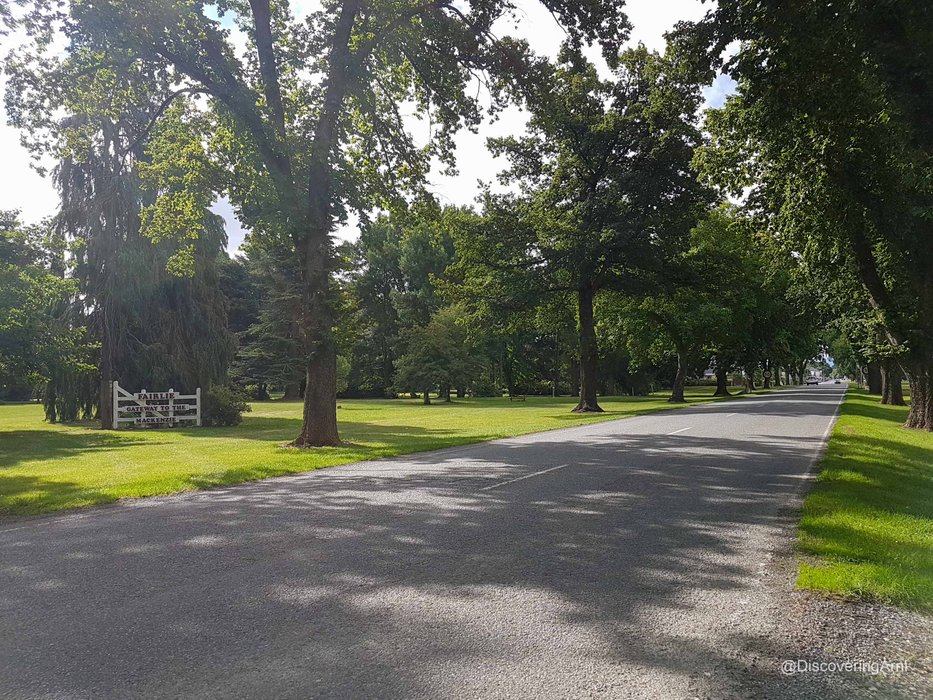 We booked a night in a 2-bedroom unit in Pinewood Motel along Mount Cook Road. It is a family-owned property, 5 minutes walk away from the town center. It had a kitchen, a living area, and a parking space.  It was a surprisingly comfortable accommodation with good customer service.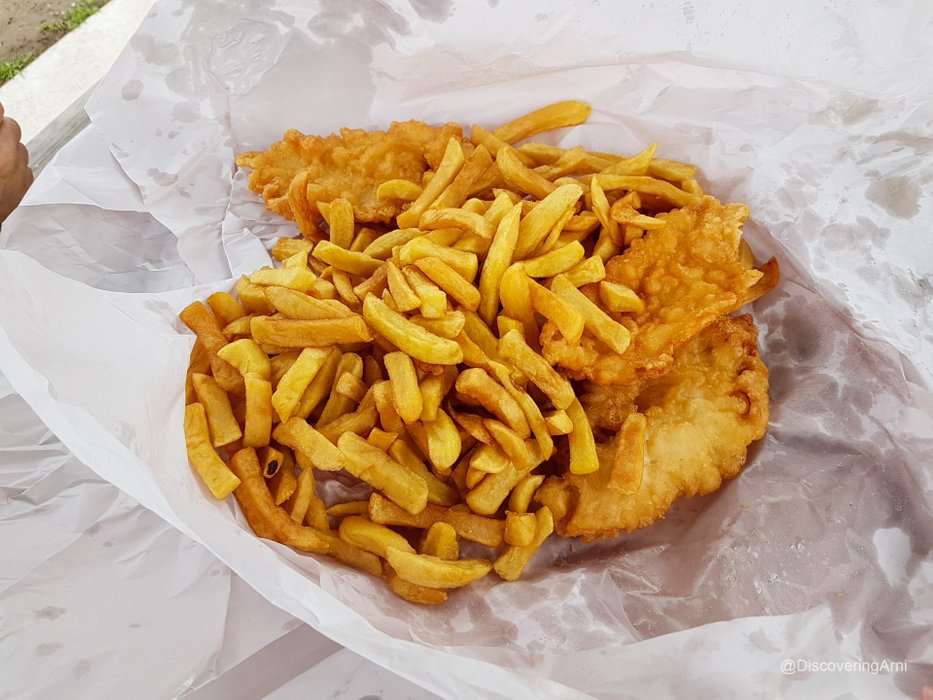 Our last fish and chips in NZ during a lunch picnic in Fairlie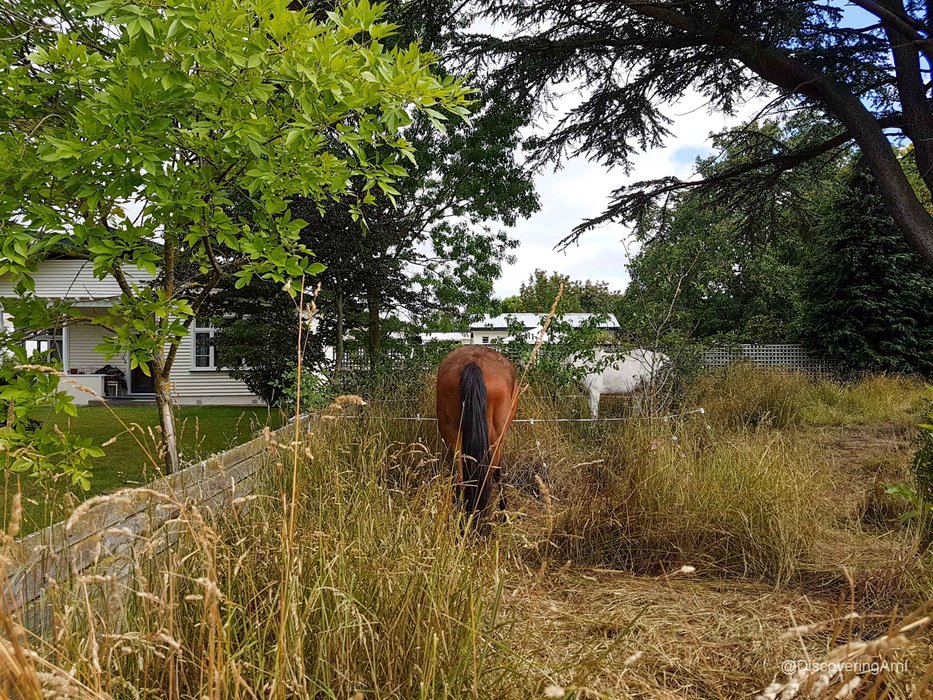 We spent the afternoon walking around Fairlie, checking out houses with horses in their own backyards and exploring tree-lined streets, wherever our feet took us. The town appeared to have been frozen in time. Without even trying, it was rustic, charming, and really quiet.
---
Inland Scenic Route to Christchurch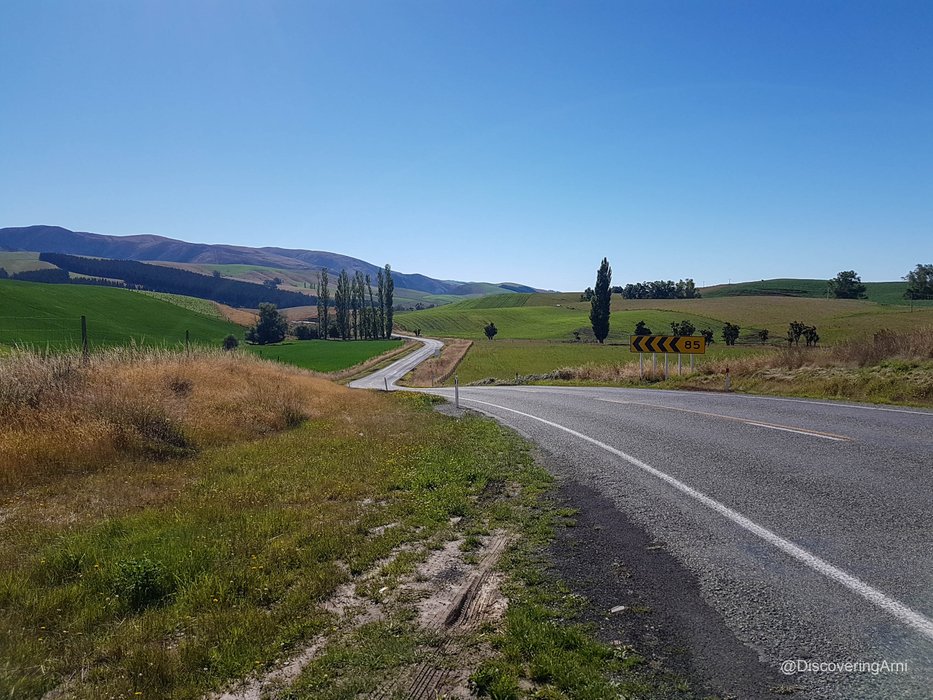 Day 27: The following morning, we crammed all of our stuff in the trunk and drove 217 kilometers through the Canterbury Plains on State Highway 72. We took the Inland Scenic Route to Christchurch but modified it a little bit by taking more detours towards small yet charming country towns. We passed Geraldine, Orari River, Mount Somers, Staveley, Mount Hutt, and Darfield.  We took the longer but breathtaking route.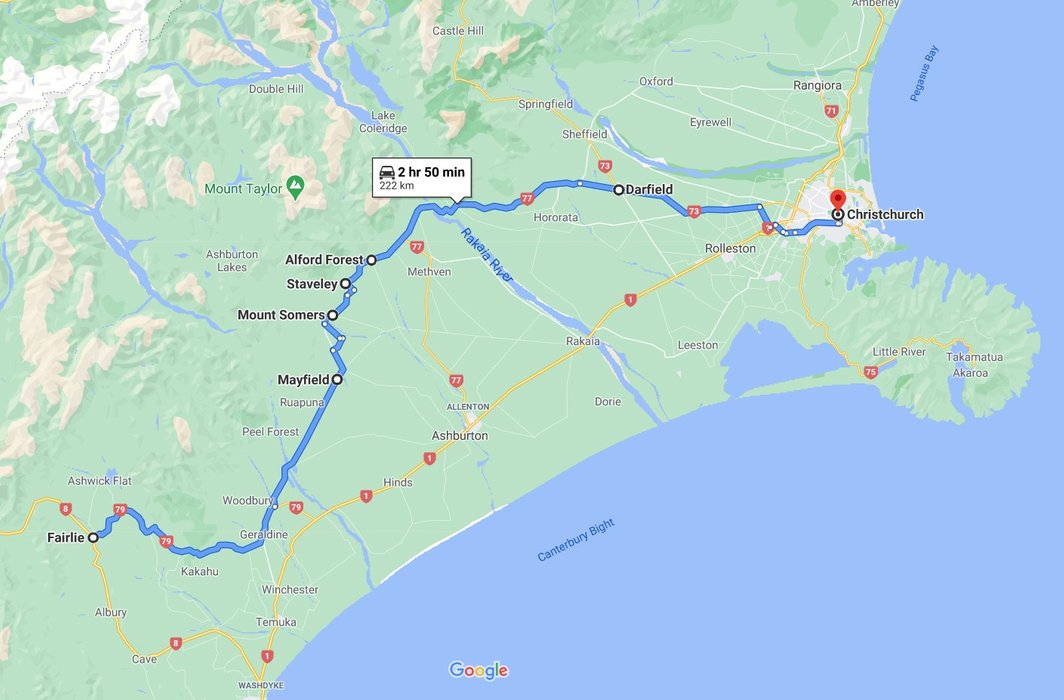 Source
Canterbury Plains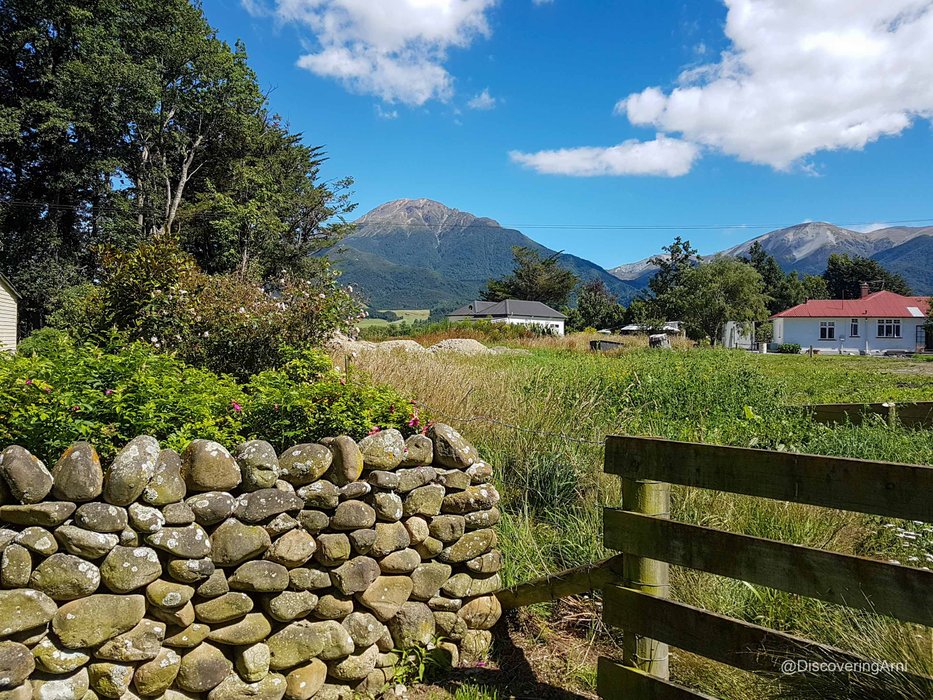 Canterbury plains is an agricultural flat land of grazing grass, wheat, herbs and sunflowers that will remind you of a patchwork quilt.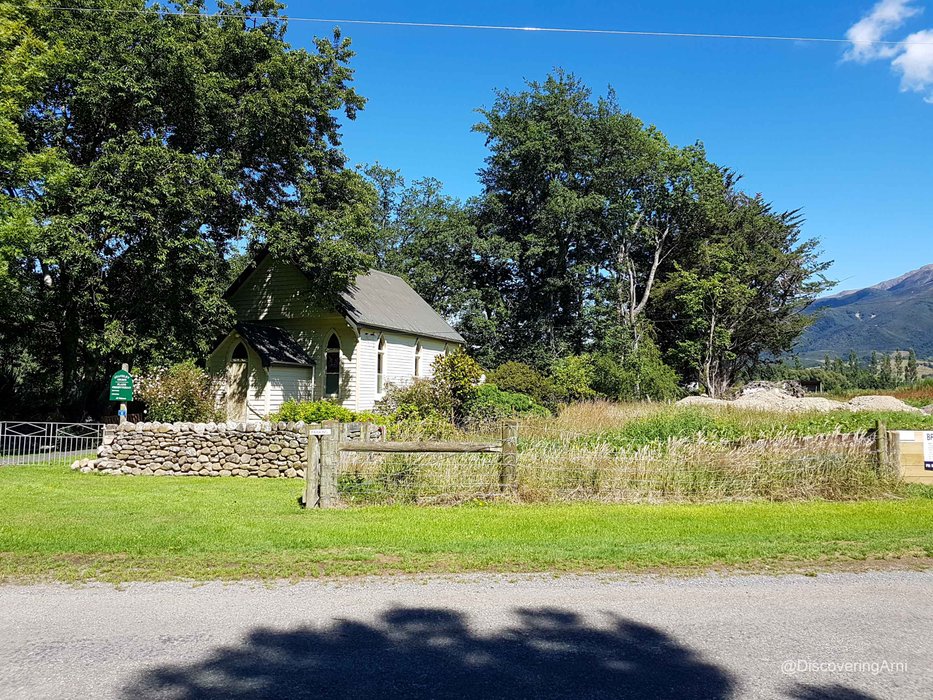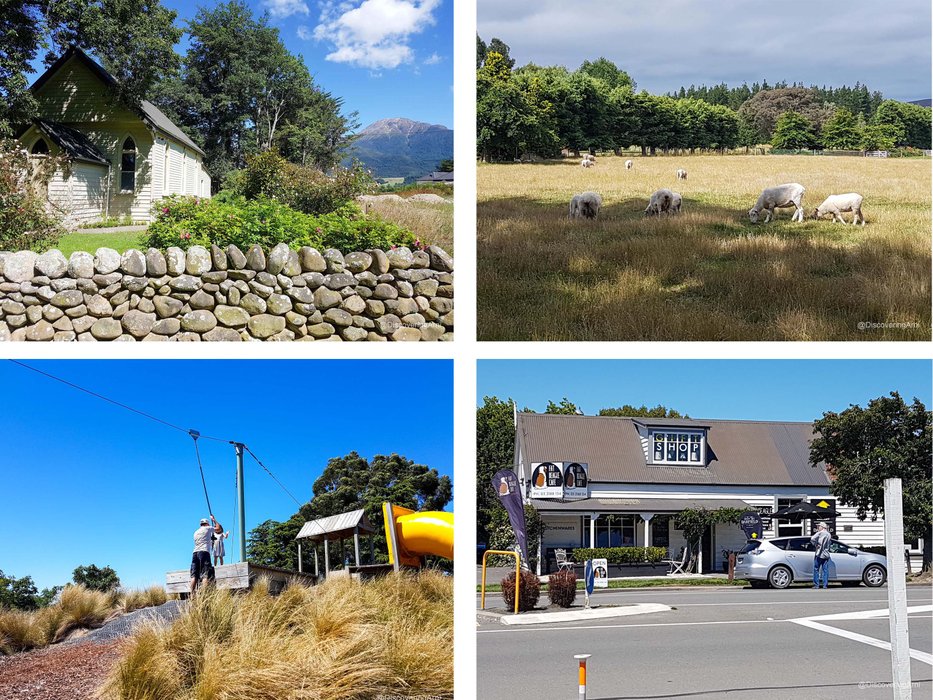 "The area produces more than 80% of New Zealand's grains, crops and seeds. The Canterbury Plains are formed from the alluvial shingle fans of several large rivers - the Waimakariri, Raikaia, Selwyn and Rangitata. These rivers provide all kinds of entertainment - trout and salmon fishing, jet boating, rafting and kayaking." - New Zealand.com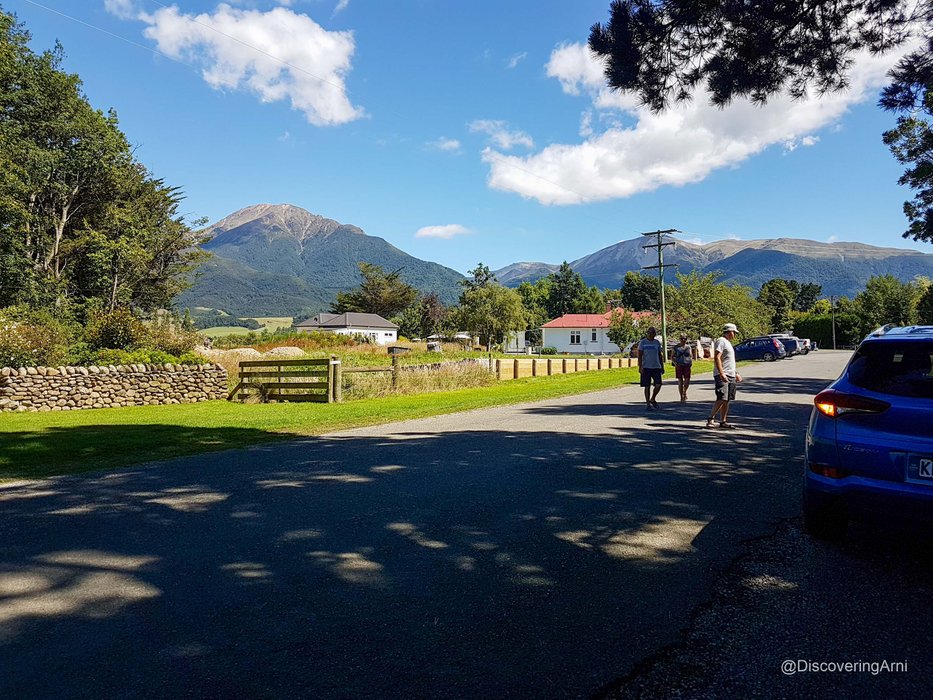 It was a long drive so Yohann and I took turns. I purposely stopped the car whenever I spotted scenic landscapes. We took a coffee break and a short stroll along Mount Hutt.
Check out this video from 1:57 till the end to view the journey from Lake Tekapo to Christchurch.
Thank for reaching this far in my travel post. Catch my next NZ post about Milford Sound. To be continued..