The Shoes on the Danube Bank
---
When I get back home from my travels, I will post more about my experiences, but I was so moved by this memorial that I decided that I would grab a few minutes to write about it now.
---
While strolling along the riverbank of the Danube in Budapest on the Pest side the other day, I came across this interesting collection of shoes of all shapes and sizes. The light was not too good at the time, and I did not know the significance of them, so I made a mental note to return, which I did this afternoon just as the sun was setting.
Yesterday I visited the Great Synagogue in the Old Jewish Quarter ( which I will write about when I get back home), and there I learned the significance of The Shoes on the Danube Bank, making me all the more determined to make a return visit.
In 1944-1945, a political fascist group called the Arrow Cross (basically Hungarian Nazis) killed thousands of Jews - men, women and children - by shooting them in the back so that their bodies would fall into the river and wash away. Sometimes the killers would tie a few people together and shoot only one of the group, causing the others to be pulled into the river alive.
The sculpture, created by sculptor Gyula Pauer, was the idea of film director Can Togay and represents the shoes left behind by the victims. They were ordered to step out of their shoes before being so ruthlessly killed.
It was very sobering to think that such evil was perpetrated right where I stood. I can hardly begin to imagine the terror felt by those poor people as they looked across the Danube for the last time.
Although there were many people milling about, the atmosphere was very sombre, so I believe that the Memorial was having the same effect on all those present. And that is a good thing! We must never ever forget the horrors of the Holocaust, and we must make sure that that it never happens again!
---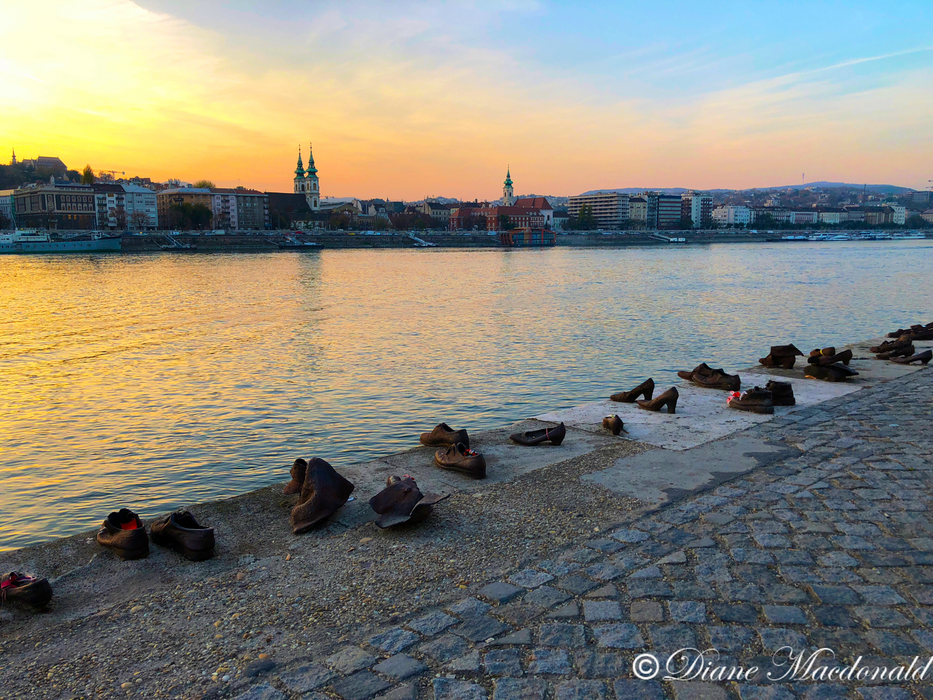 Image ©Diane Macdonald. All Rights Reserved. Camera: iPhone 8 Plus
---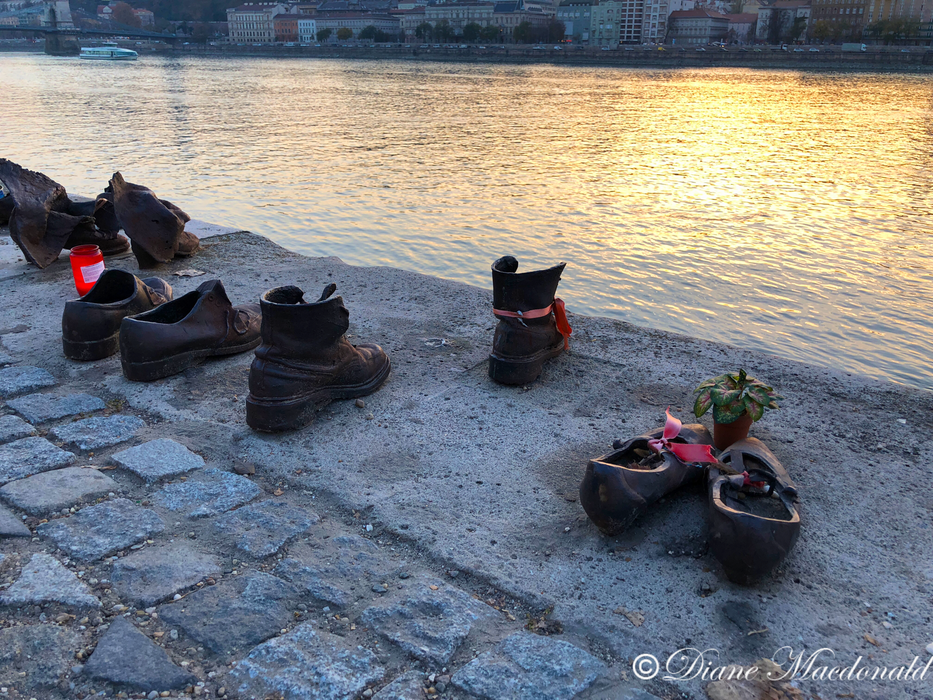 Image ©Diane Macdonald. All Rights Reserved. Camera: iPhone 8 Plus
---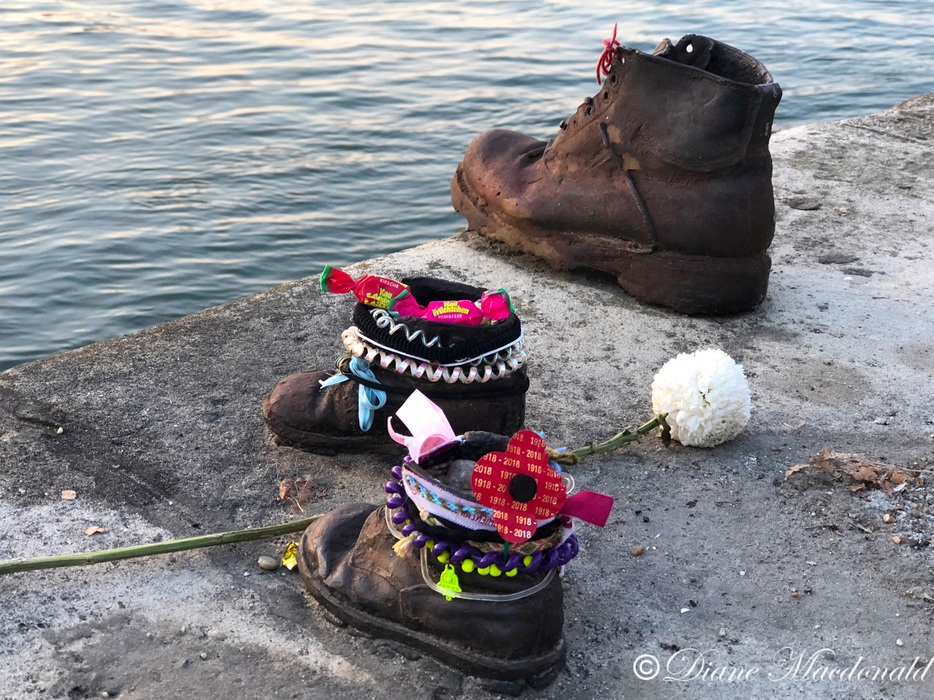 Image ©Diane Macdonald. All Rights Reserved. Camera: iPhone 8 Plus
---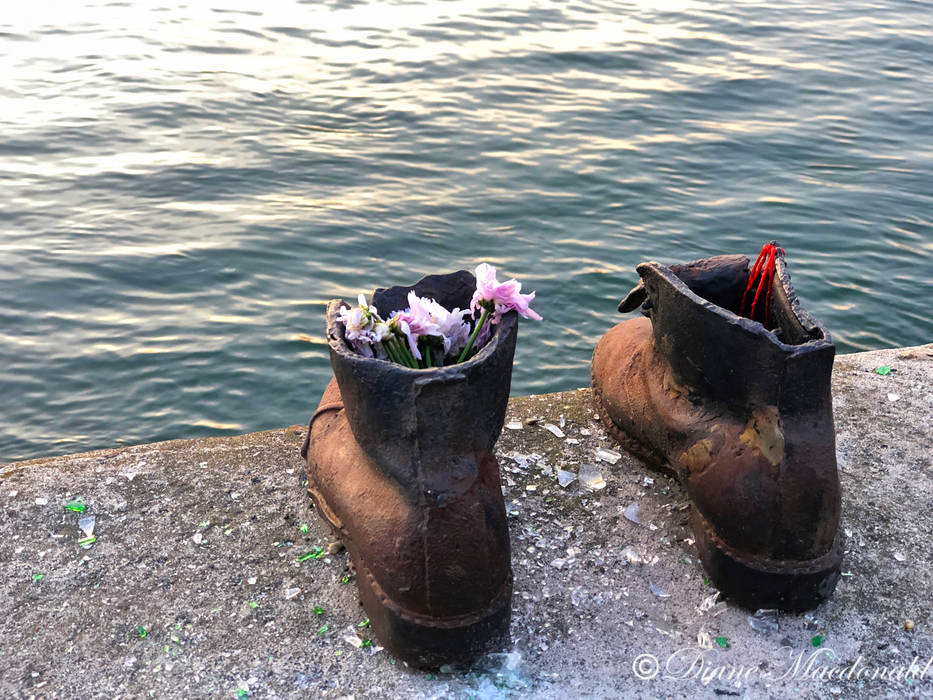 Image ©Diane Macdonald. All Rights Reserved. Camera: iPhone 8 Plus
---
Please note that this is all my original work and a similar post can be found here on Weku
---