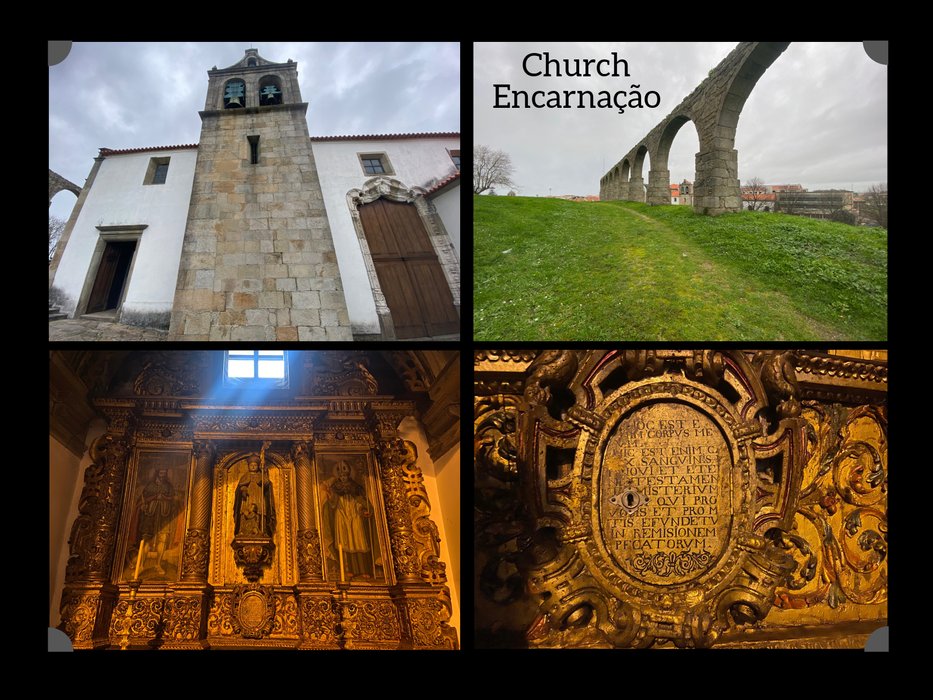 Good days, I had some time away from here for obvious reasons.
I have learned about all this situation that we live here in steemit, although it is new here, I believe it is an incredible project and with enough to develop the level of people who post content and the existing communities.
Well today I'm writing because I'm back with my travels in Portugal
Today, I resume my journey through the free water aqueduct towards the church and convent of the incarnation, this is in fact a very old church more than 400 years old and has something very embarrassing, and we have already talked about people who have died
This monument was controlled in the second XVIII.
It extends from Póvoa de Varzim, in the village of Conde, and has been classified as a National monument since 1910, the Spanish magazine National Geographic considers the aqueduct of Santa Clara or the 4 most beautiful in the world.
For those who do not know the service of the aqueduct to transport water from one city to another, it is currently unused since the water network created by the cities, but remains in an excellent state of conservation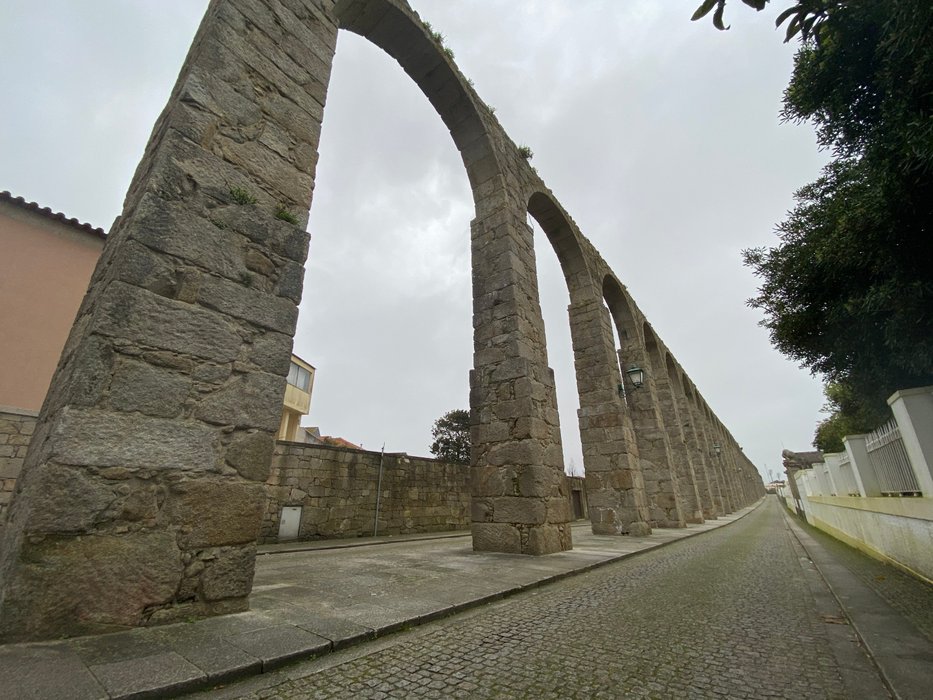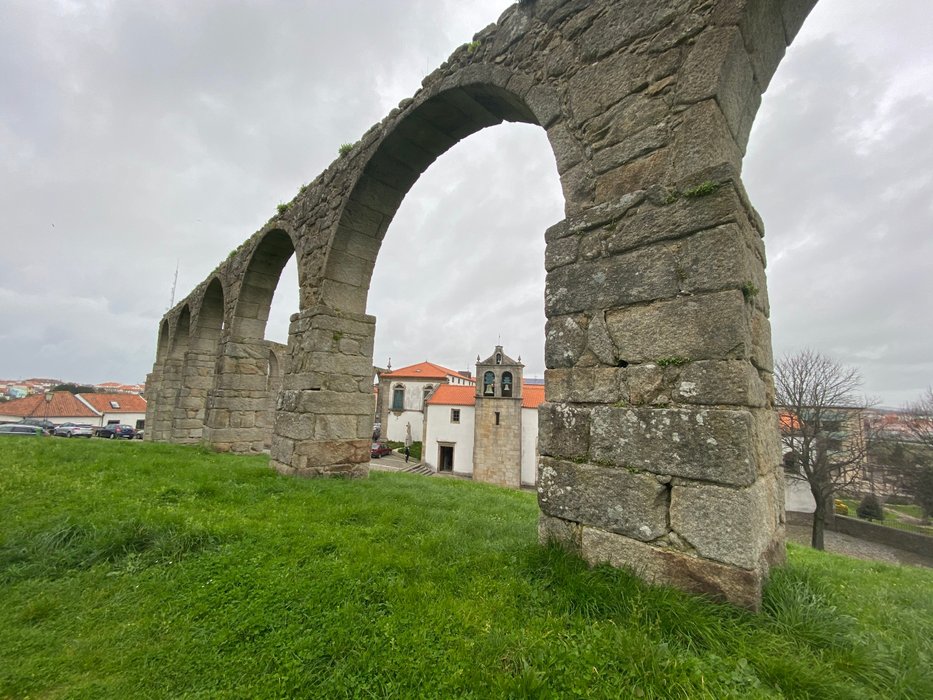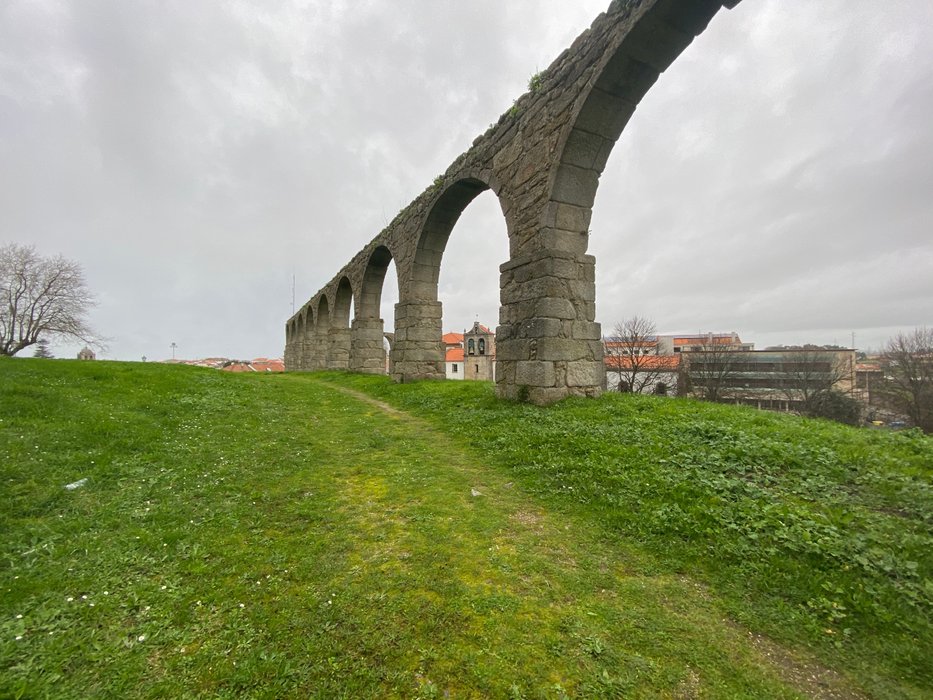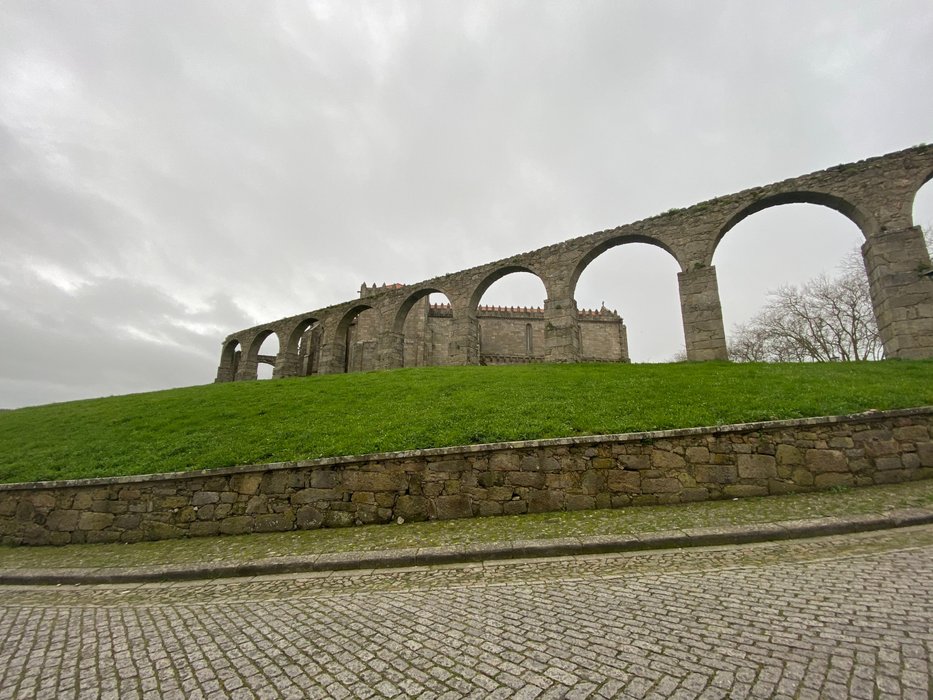 After this monument I went towards my destination the famous church and convent of the incarnation
The Convent of Nossa Senhora da Encarnação is also known as Convento de São Francisco and was built in the 16th century to house a dozen Franciscan friars. It was founded by the wife of Isabel de Mendanha João de Meneses, whose shield is on the main facade.
The convent was extinct in 1834 and has now become a nursing home; it also houses the Museu das Cinzas, which holds some sculptures by João d "Lapa Afonseca, an internationally renowned Vilacondense artist. The architectural ensemble is quite simple, highlighting the large coat of arms on the church roof with Manueline-style archivolts.
Inside the church, the main altarpiece (mannerist XVII), the altarpiece of the chapel of São Brs and the pulpit of the 17th century stand out.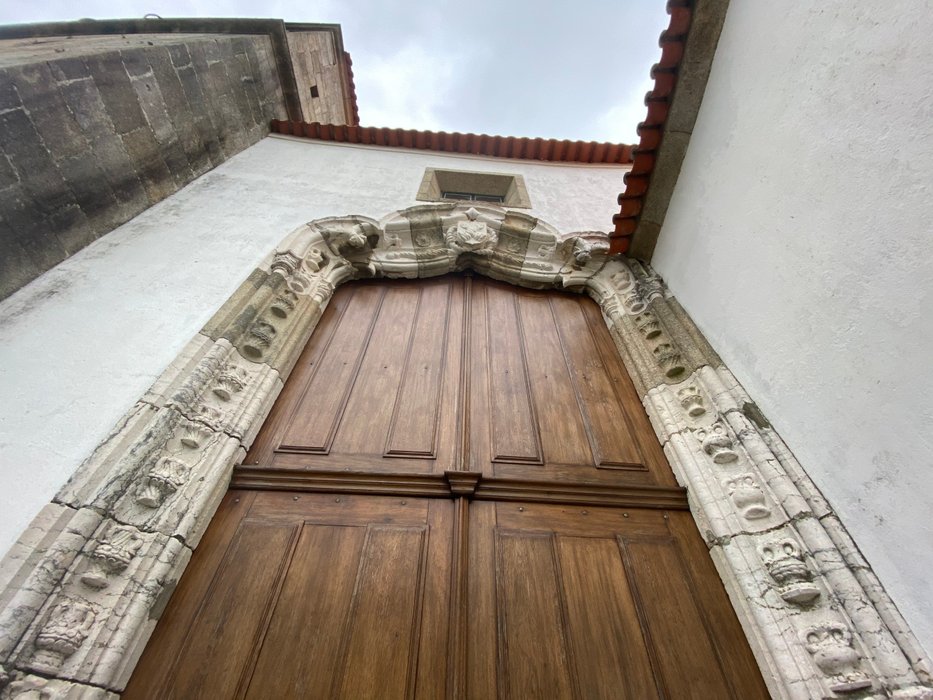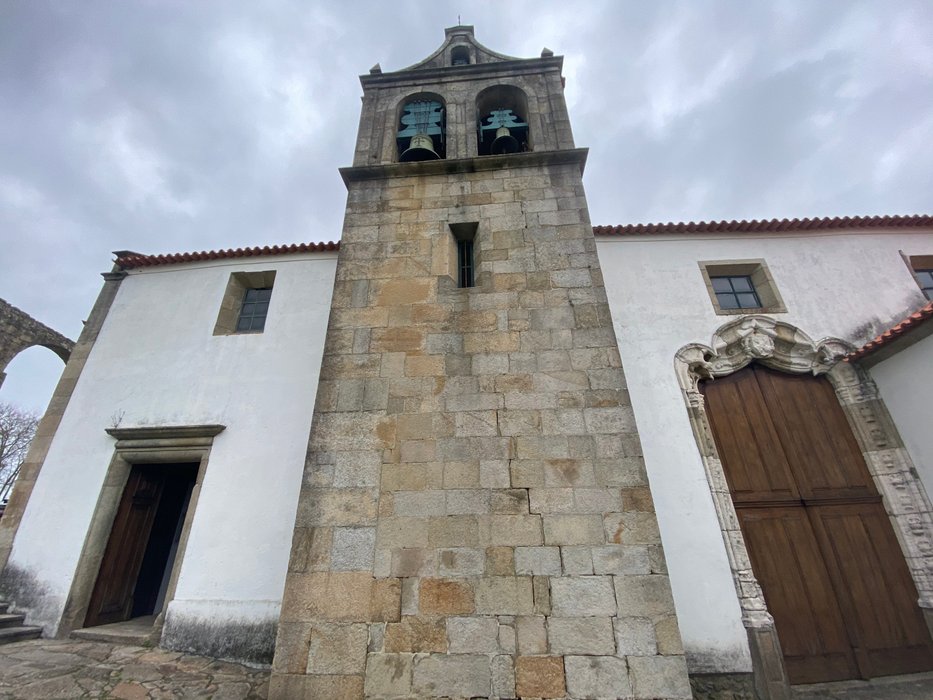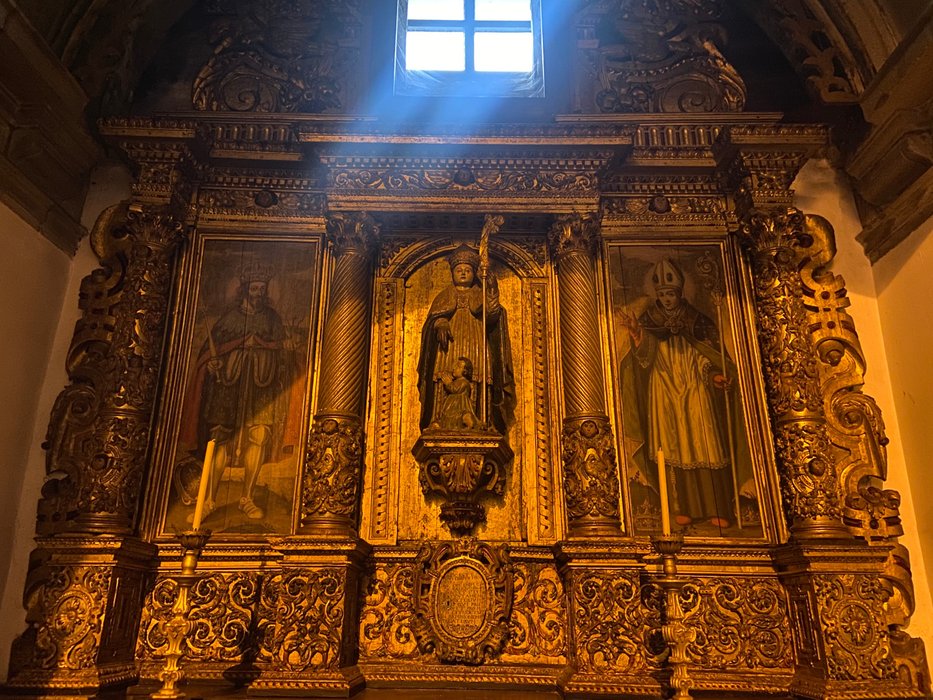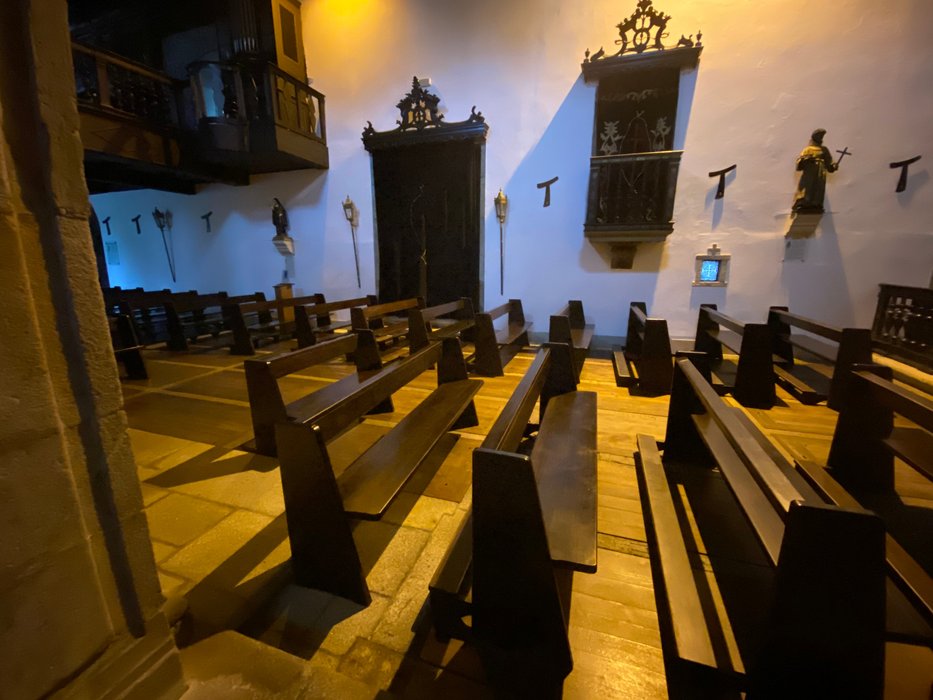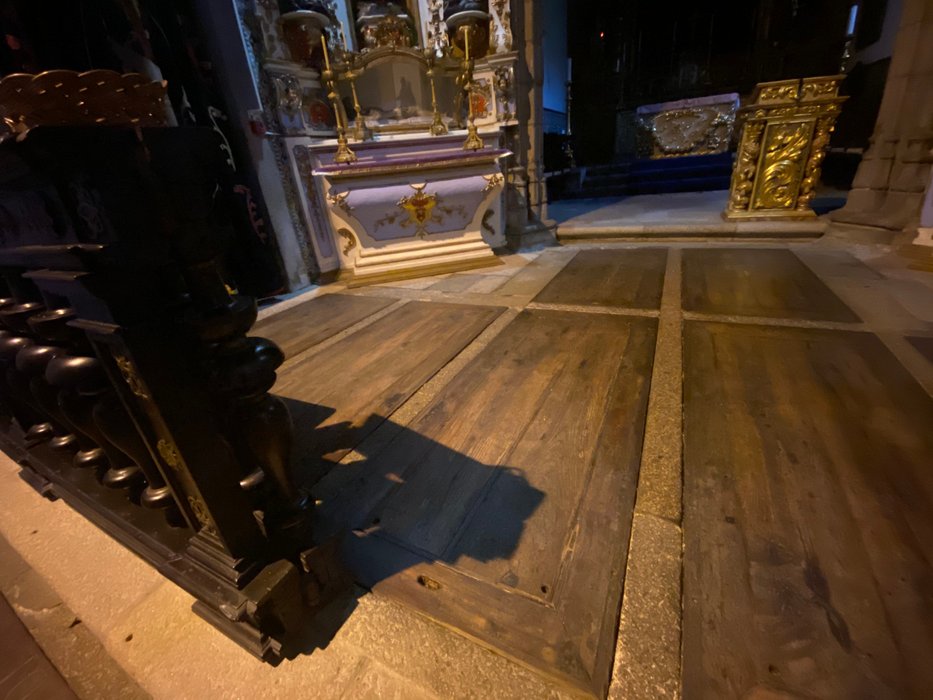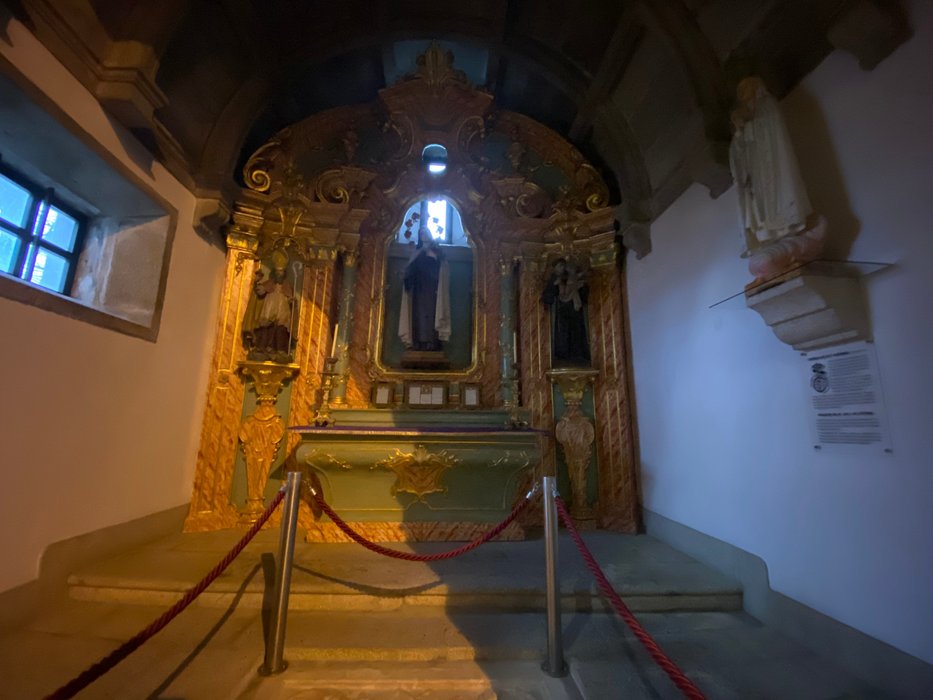 The curious fact about this church and that there are urns "planted in the middle of this church numbered over the entire monument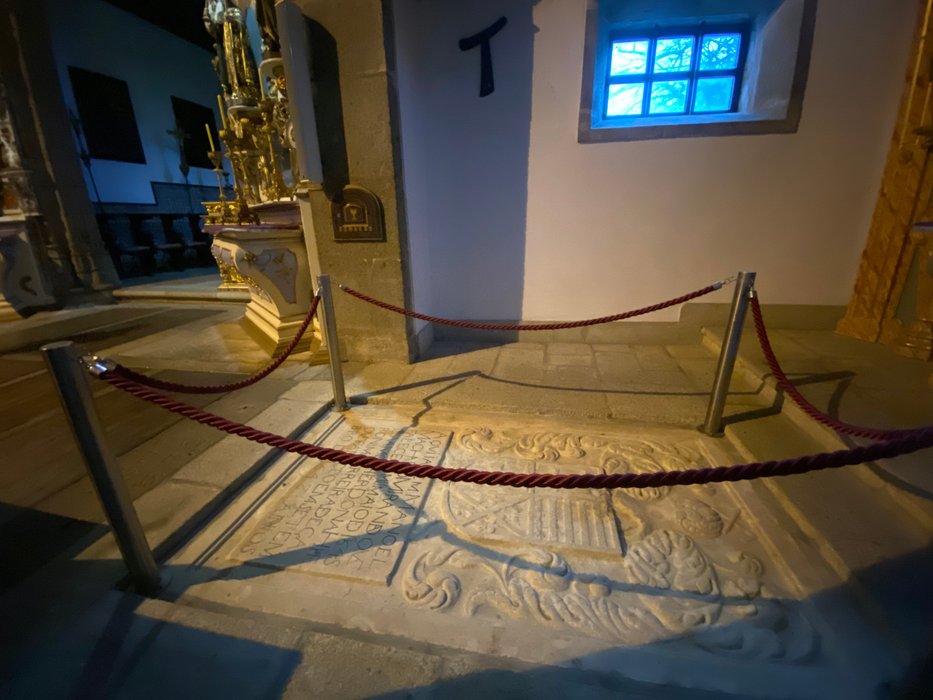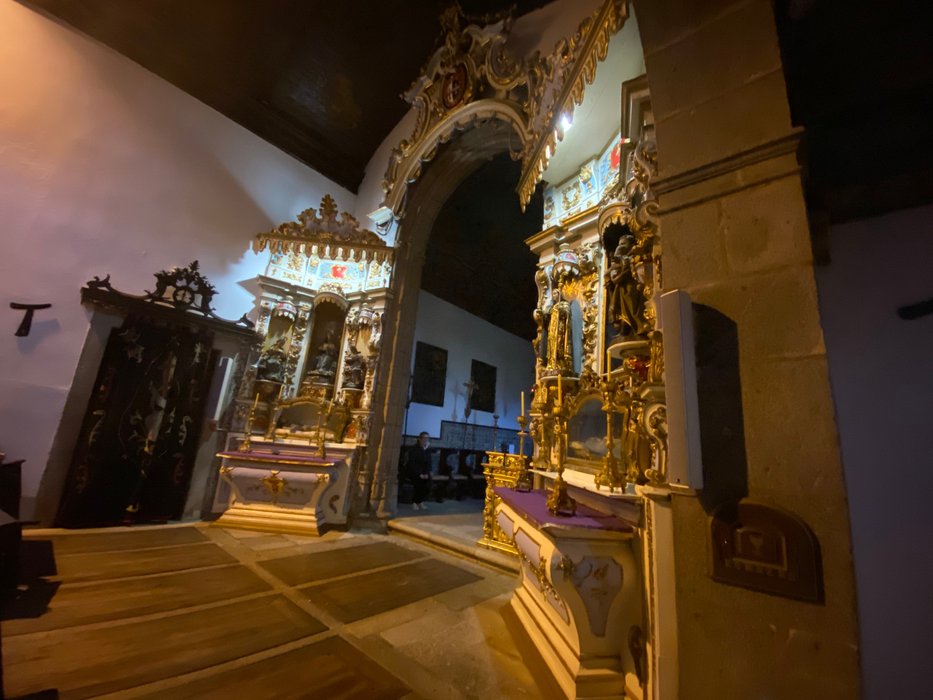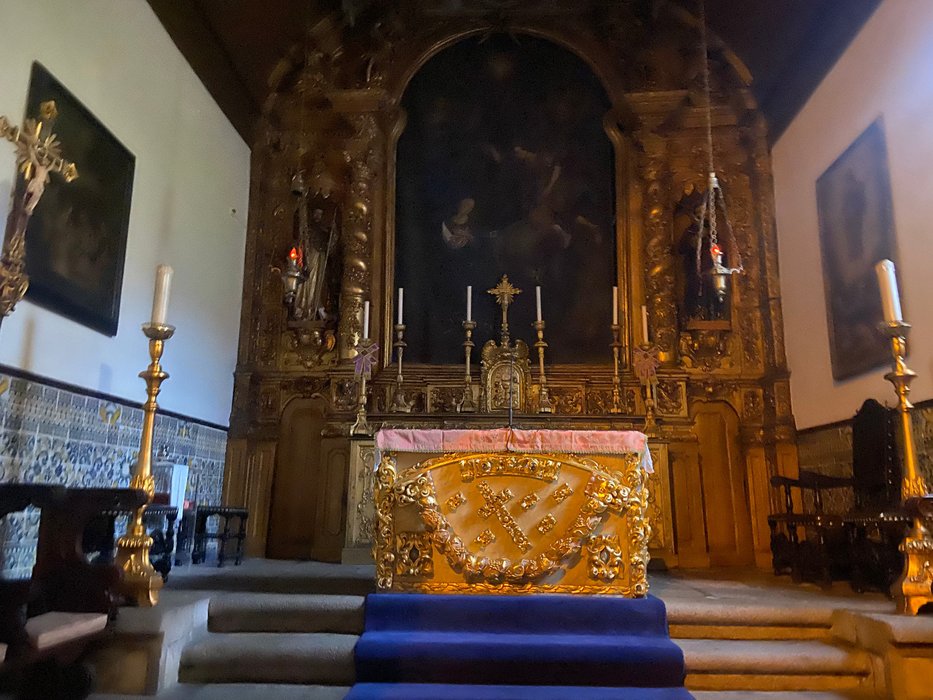 The altar covered in gilded wood and with a very central image make the church a demonstration of the height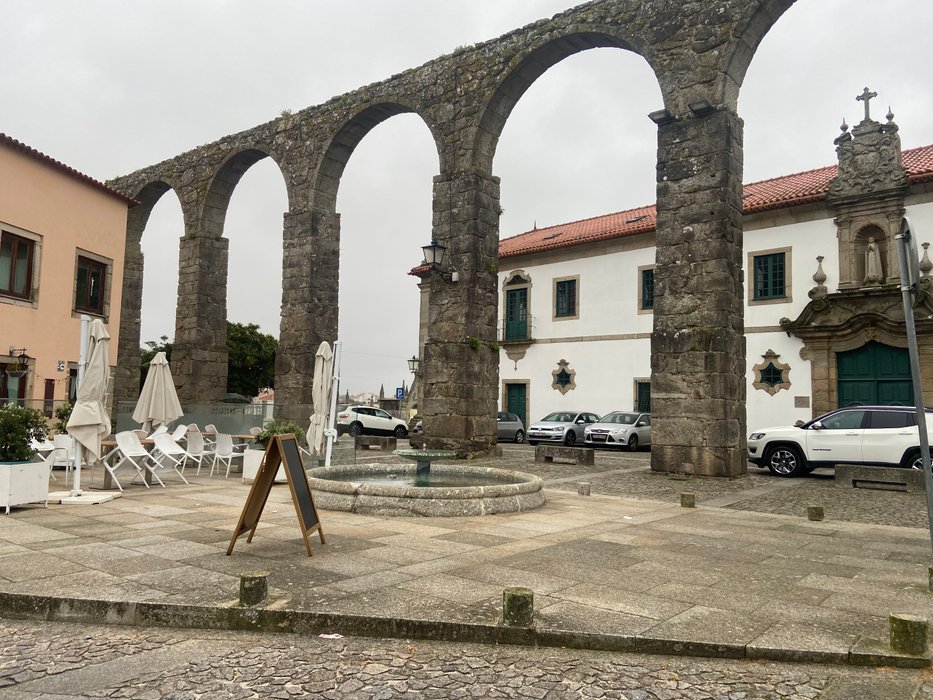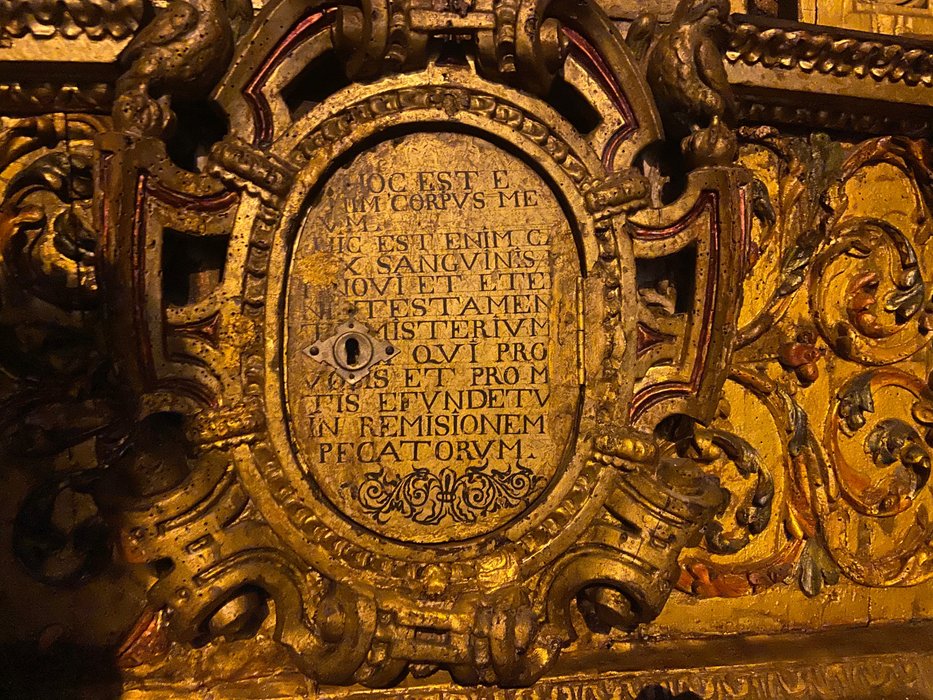 ![IMG_8337.jpeg]
(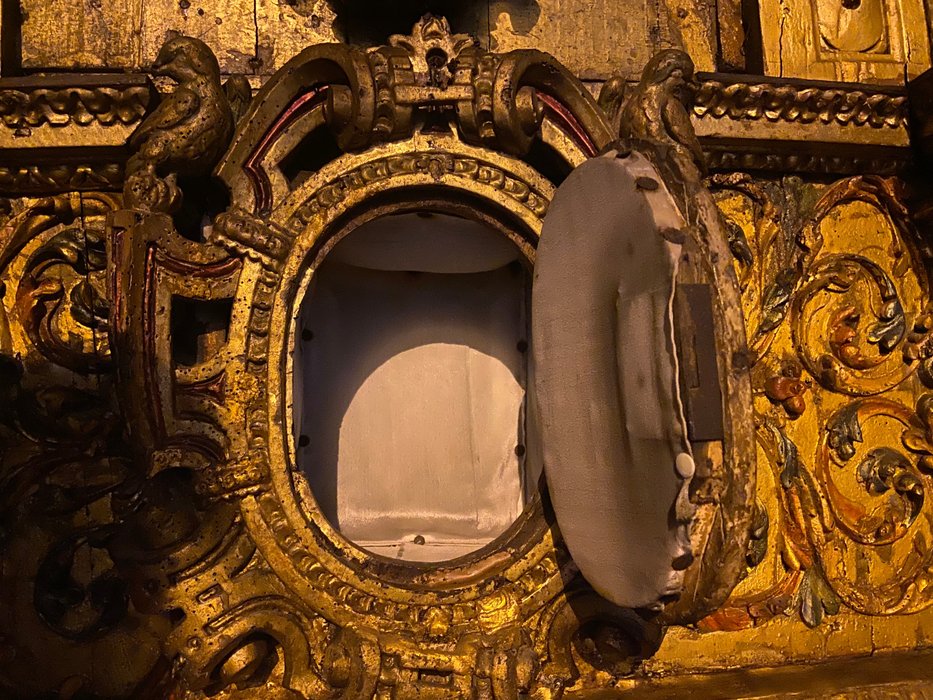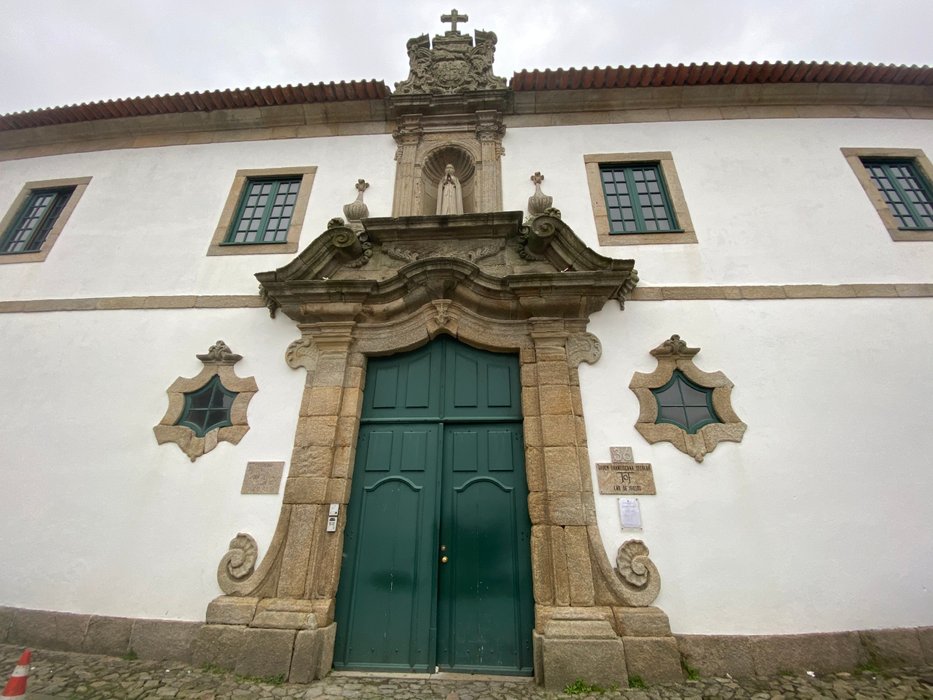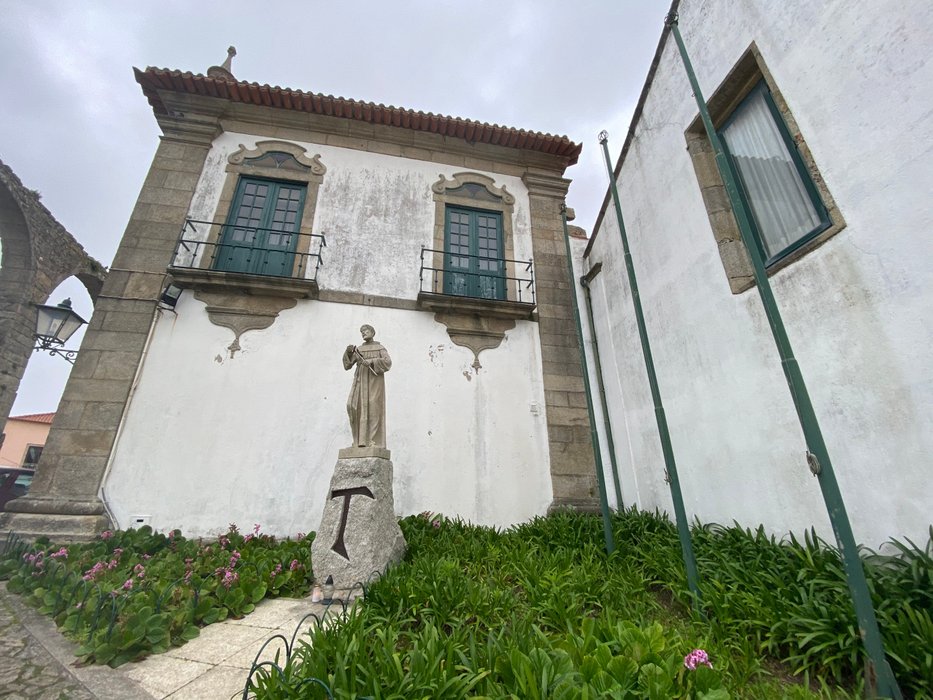 Nowadays the church is still functional for the week's masses and the convent became a home for the elderly.
Well for today is everything, I hope you like it.
see you in the next post
## DREW