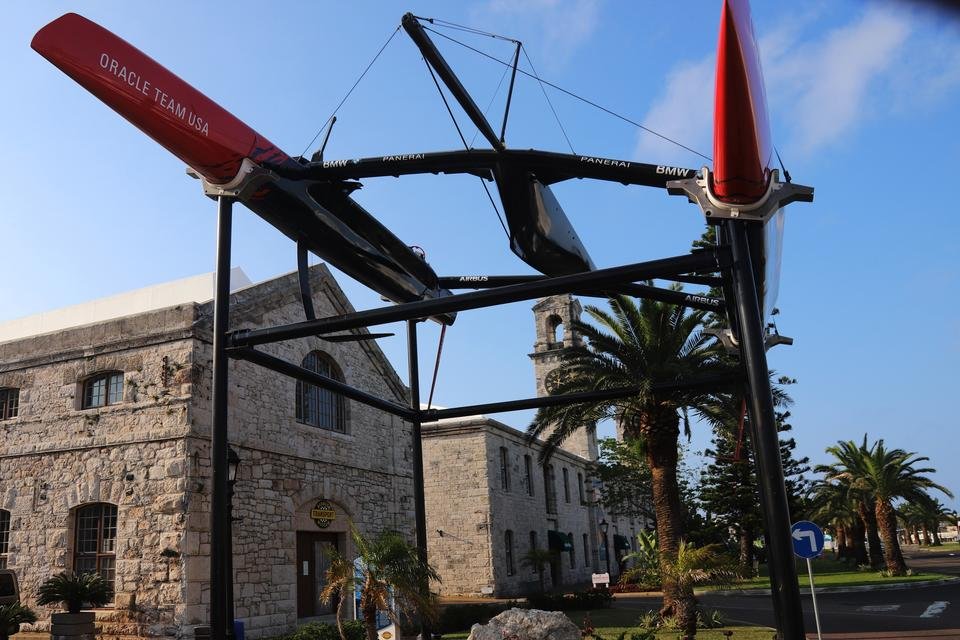 I decided to take you on a short little walk while I was visiting Bermuda. Located in the Western Atlantic, Bermuda is a tiny little island rich in cultural and colonial influences. It was surprising for me to learn that it is actually Britain's oldest colony, since 1609. The population is a mix of shipwrecked British and later, many more found their way here, plus a mix of different ethnicities from the shameful slave trades that brought them from Western Africa plus a smattering of American Indians, and also the Caribbean. It has evolved into a delightful culture of people, beautiful beaches and a uniqueness that I have never been able to put my finger on. And yes, I love it. I do.
This is part of the Royal Naval Dockyard, built on the western end of the island in the 1800s for Britain's Royal Navy. It served as a stronghold out there in the Atlantic clear through World War ll, but made its complete closure in 1993. It now serves as a town-wide museum, housing glass blowing factories, rum cake factories, historical museums and a plethora of art galleries. Below is the US Team Oracle, used in the 2017 America's Cup Race hosted by Bermuda.
While America's Cup has developed into an international event, its roots are decidedly British – the original event took place between the Isle of Wight and the south coast of England in the 1800s. As a British Commonwealth Overseas Territory, Bermuda still retains a good measure of British culture, with plenty of island soul mixed in. America's Cup Village was housed on Cross Island in the Royal Naval Dockyard, once the largest British naval base outside the United Kingdom. A manmade island, Cross Island extends out into the Great Sound and was built specifically for the 35th America's Cup. See further info here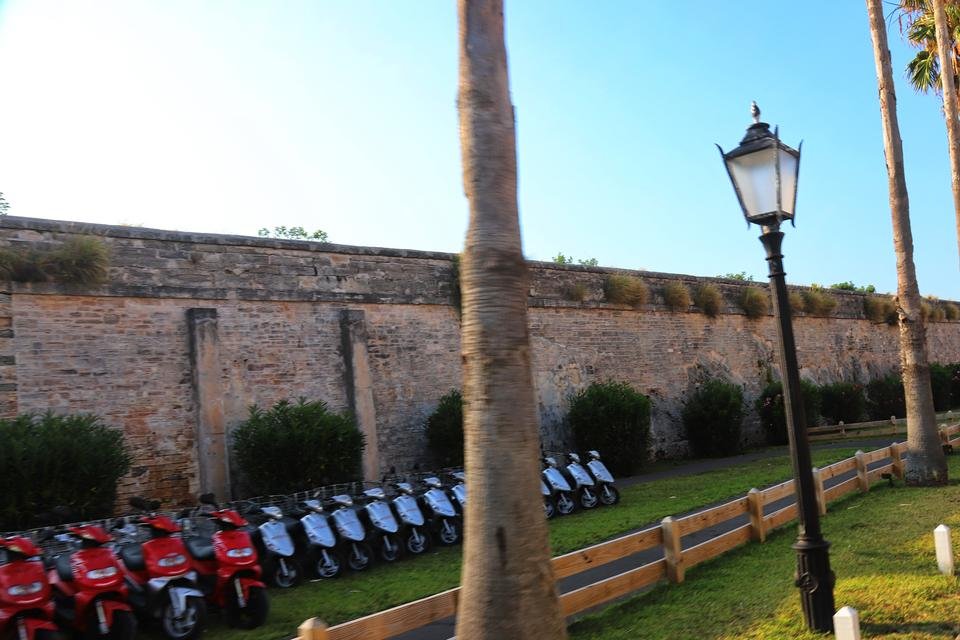 I walk the cobblestoned streets of the Dockyard and follow the path of the Fort's walls. The weather couldn't be more perfect, the gentle breeze fanning my face. This post is dedicated to #WednesdayWalk by @Tattoodjay. If you want to read about how to participate, check out his current post here.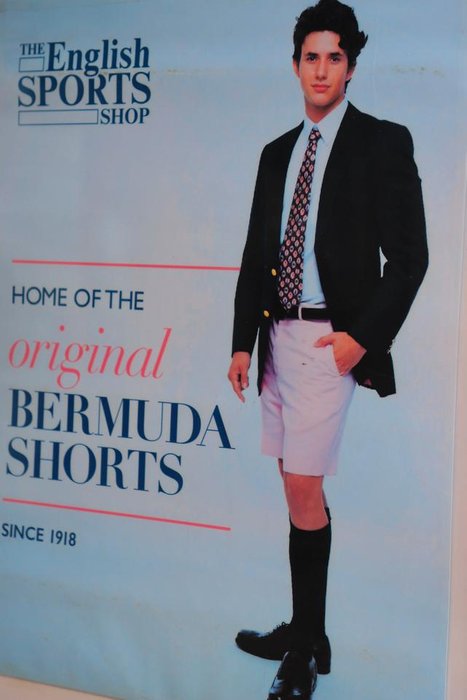 I pass by the local uniform shop. Yes, they really do. The island is decisively steeped in all things British, the overwhelmingly charming traditions of high tea and those Bermuda shorts, decked out with knee socks, button up shirt and a tie. A jacket or not, but, usually I see one.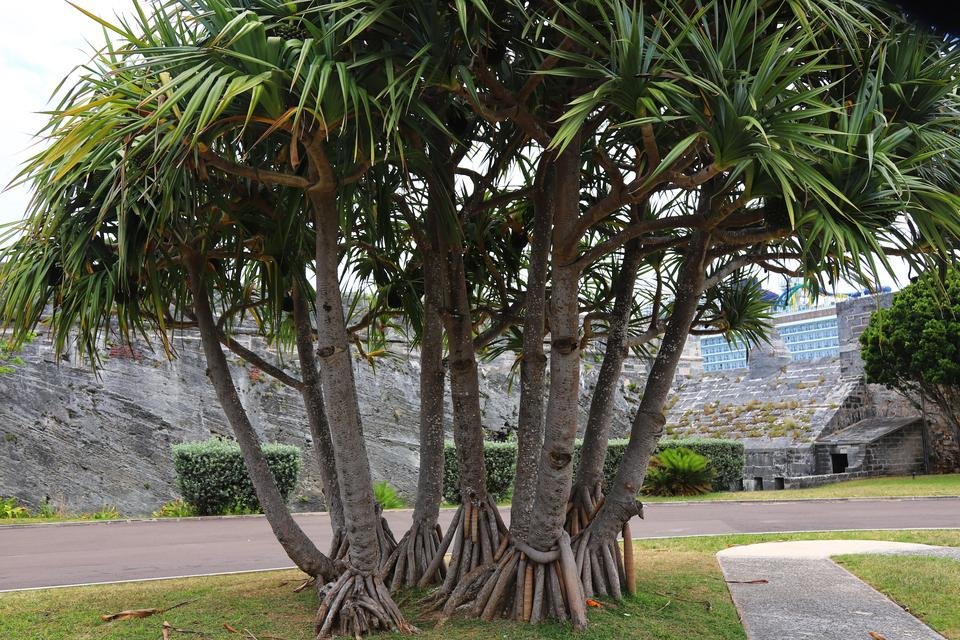 This tree is a species of palm, with odd roots and seeds like a pinecone. Don't the roots look like they could walk right out of there? This was a small one, the larger ones had giant roots. Below are the pinecone-like seeds.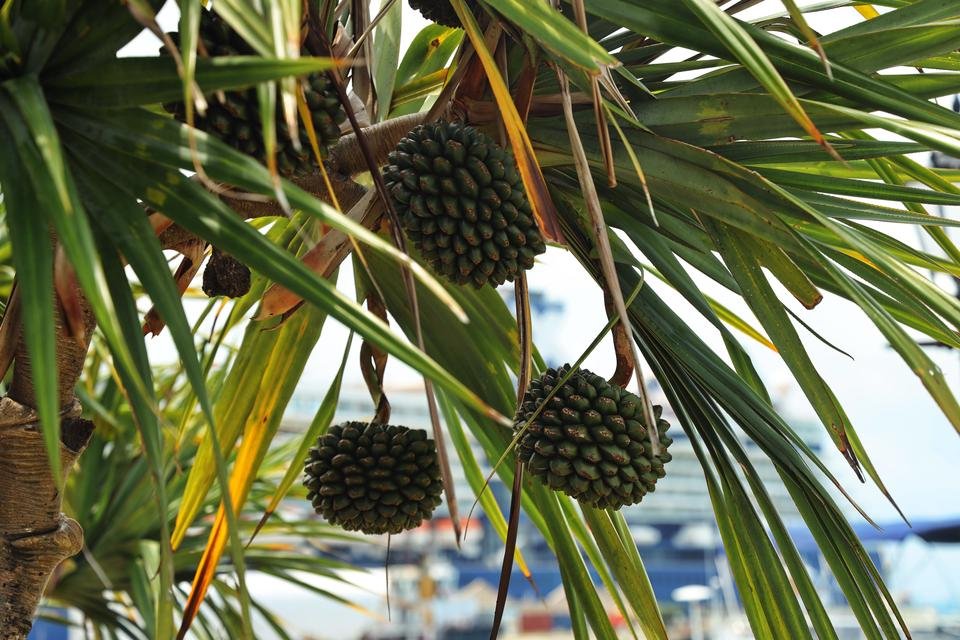 Up the hill where the vegetation is thicker as we travel east, out of town. The sun is shining and the weather is perfect. I start to see the pastel colors of little houses. Did I mention already that the weather is perfect?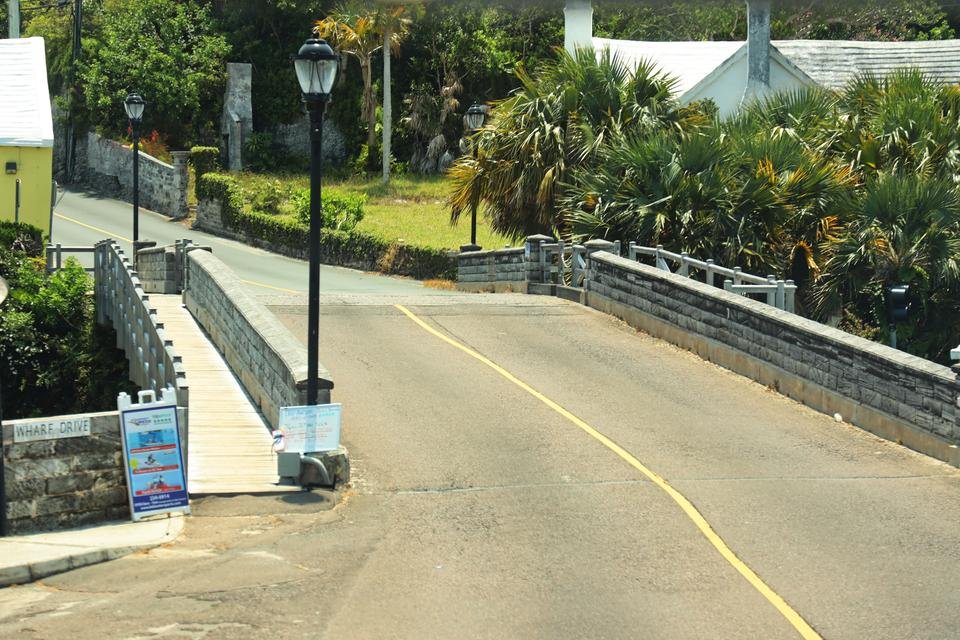 The bus stops are many and heavily used. In Bermuda, only one vehicle per household is allowed, so public transportation is vital here. I can honestly say that it is a great system and very affordable, making it easy for a tourist to go from one end of the island to the other. I appreciate the fact that they run well into the midnight hours, unlike the ferry, which you have to pay attention to their changing schedule, how long the lines are, and if it will be overcrowded before you get on, or if it will be last one of the night, you may well have to sprint to a bus stop to get down island before the break of dawn.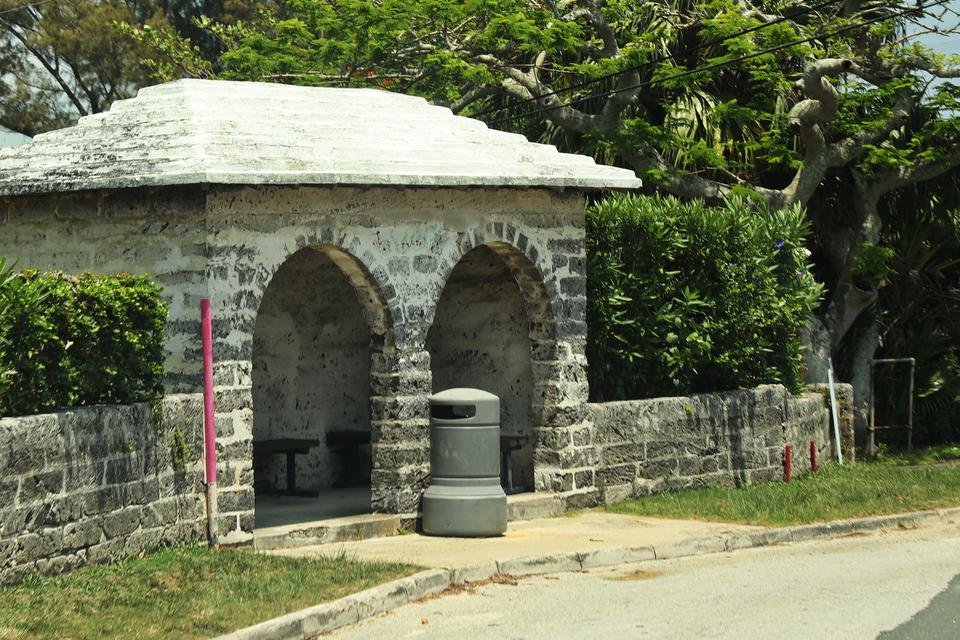 This church was resurrected in the 1800s and sadly, most of the graves have fallen to disrepair or have simply disappeared. Cemeteries on the water are a real hardship for caretaking. May they all rest in peace. Rest in peace.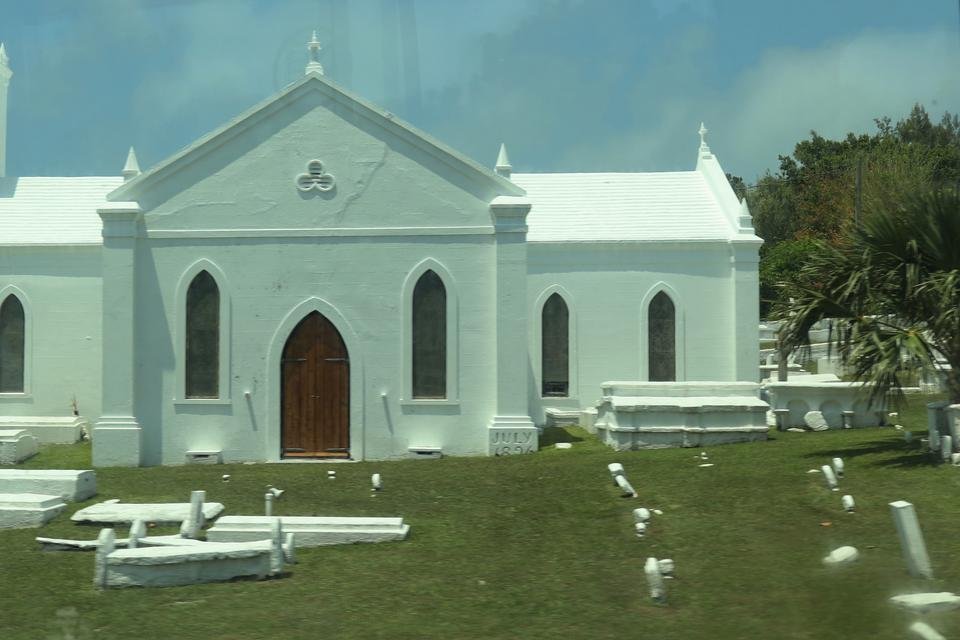 I always wonder what the typical housing looks like in the area of my visit. The majority of the houses are constructed of local limestone. It is in keeping with tradition, the houses are pastel-colored and with white, terraced rooftops. It's not all about looks, but rather the purpose of them was to collect rainwater which flows and is collected into the basements. They have no lakes, rivers so are dependent on annual rainfall, which is sufficient to make them self sustaining. How can you spell no water bill??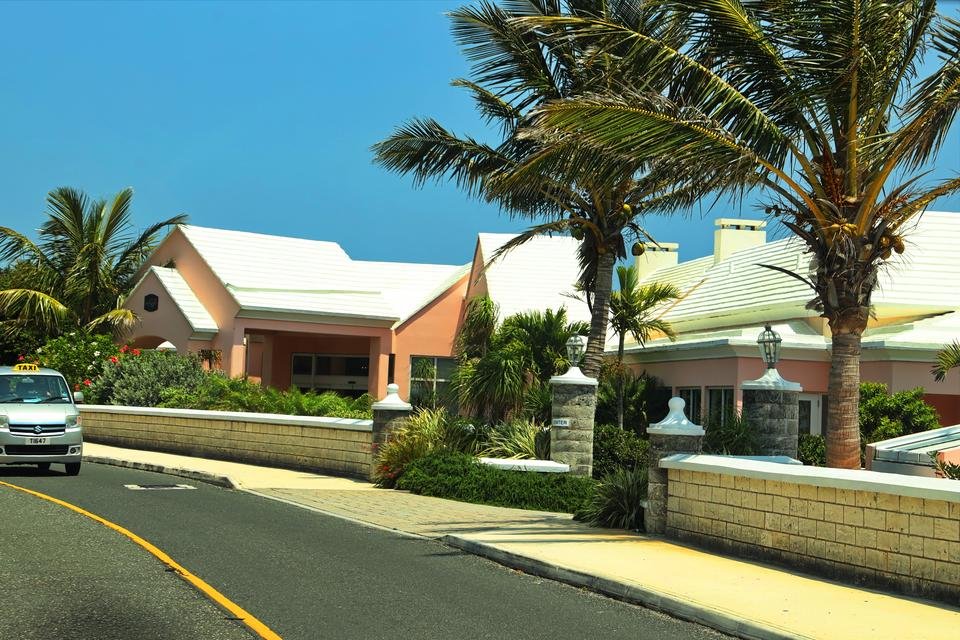 I will be the first to admit, most of the roads do not have sidewalks, except in a few housing areas, but, it seems that the drivers watch out for the pedestrians. I am too American for that and I carefully walk through the grass as opposed to the local habit of the middle of the road.
To be fair, it was at the side of the road, but, most roads were wide enough for two scooters to go by each other.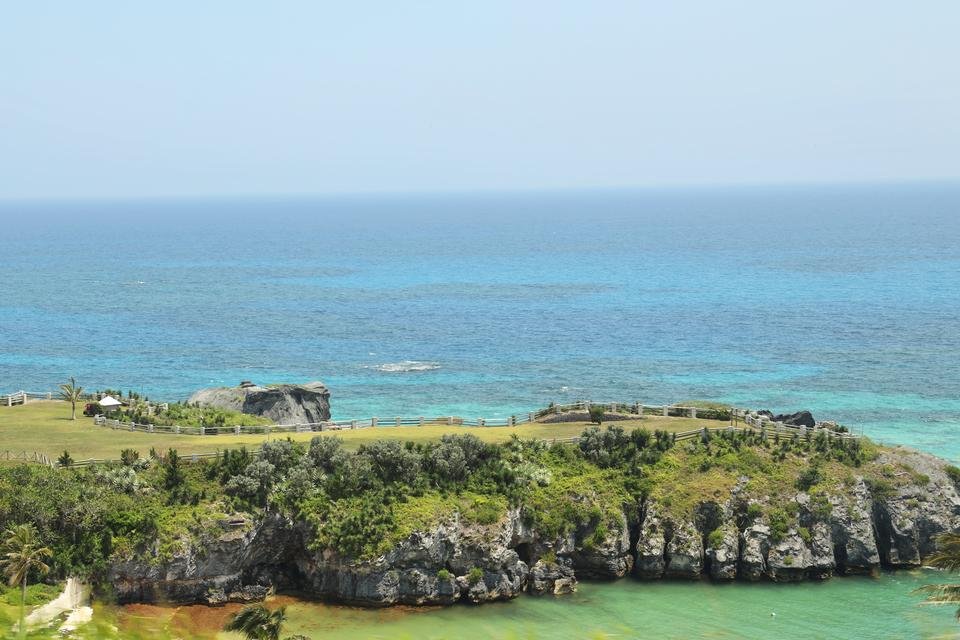 All along the road, the rugged coast is in view. I love the fact that as beautiful as it is, it is not overbuilt and there is plenty of coastline for everyone.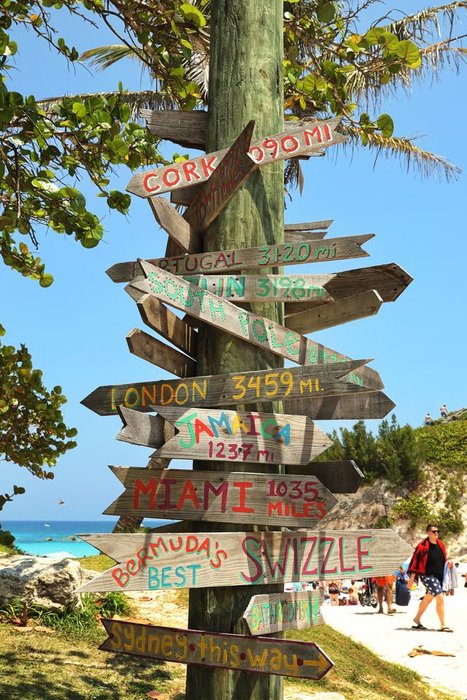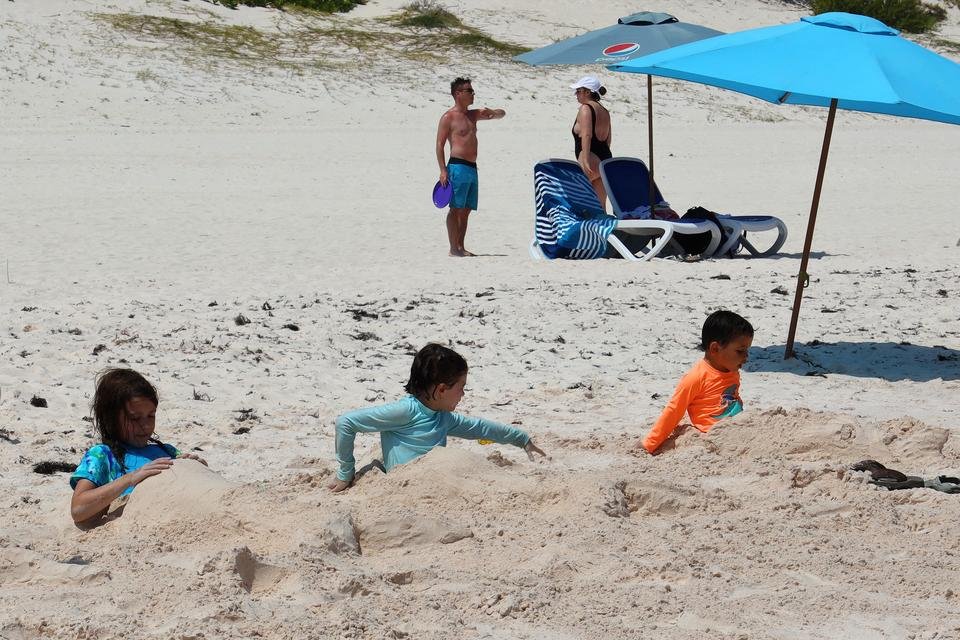 I found my way to the beach! Go left for the beach, go right for the beach. One mile or three... beach, beach, beach. I wandered down the beach and came upon these brothers all smothered in the sand. Easier to keep track of.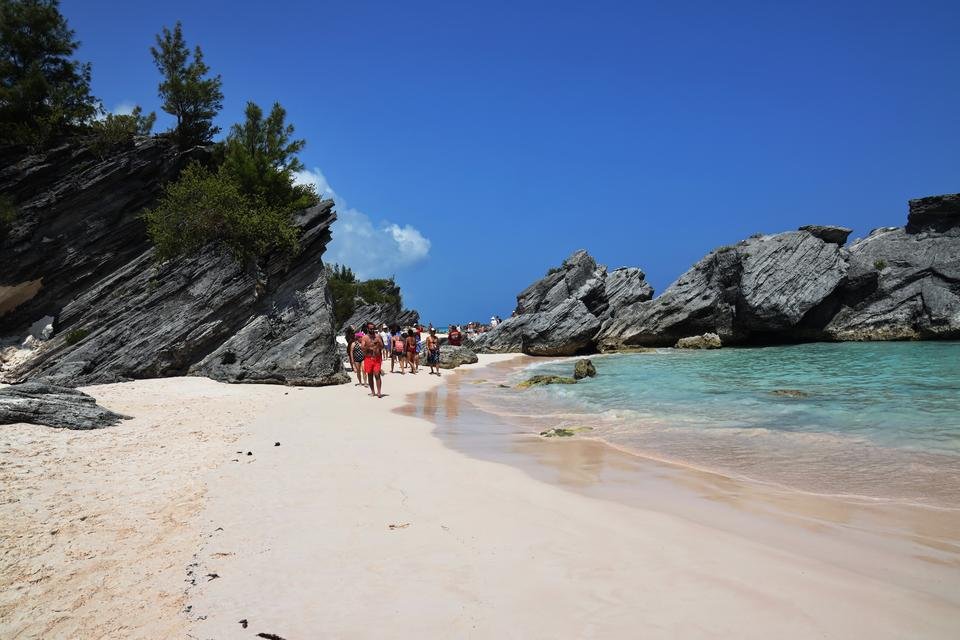 No offense, but, I am ditching you people here. I love you and all, but, I need a little Vitamin Sea, know what I mean? Thanks for joining in my #WednesdayWalk and you can probably pick me up around 6 pm - local time! Have a most wonderful day!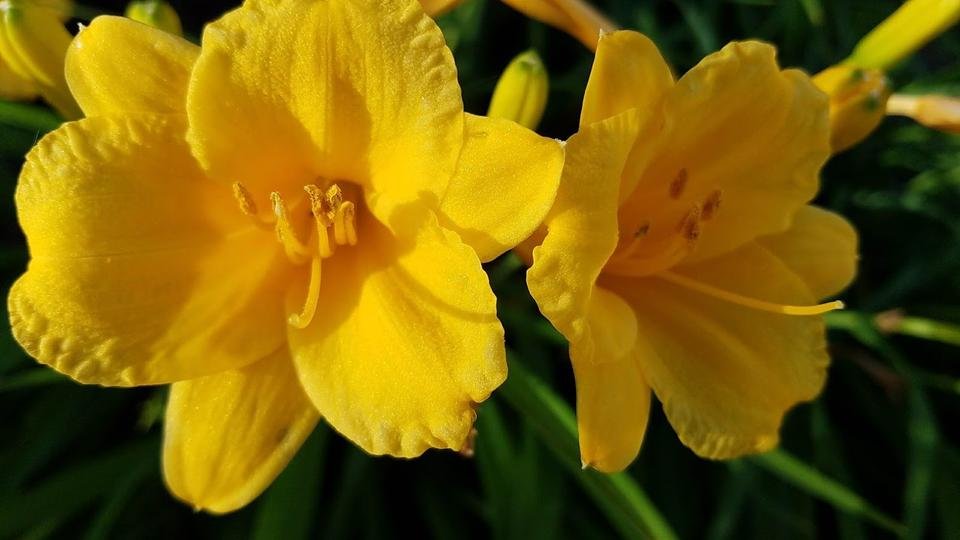 And of course, we must have a flower. Always a flower. This post is dedicated to #WednesdayYellow by @Kalemandra, who always colors my world. Every. Single. Day.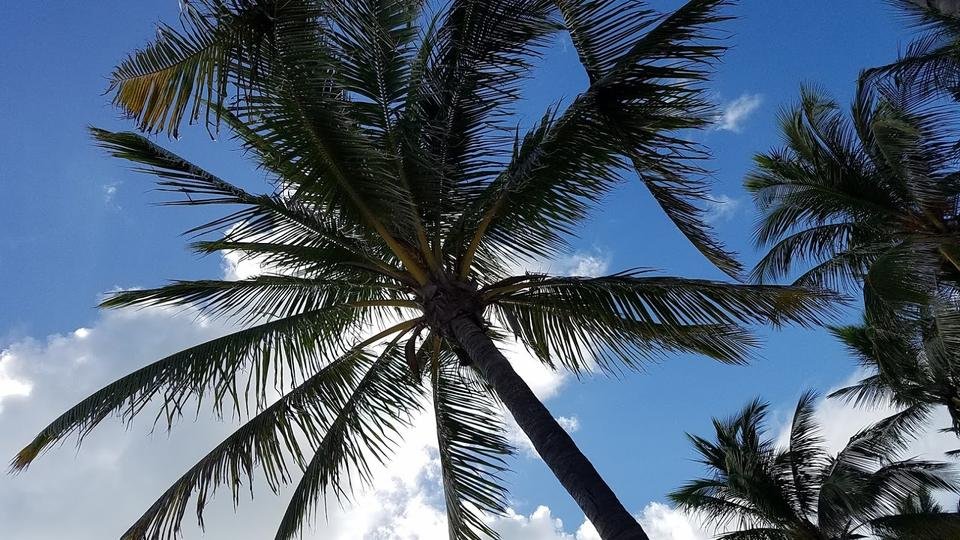 ¸.♥´¸.•♥*¨) Let the sun shine in on your life
So the joy may touch your soul
(¸.•´♥ (¸.•´ ♥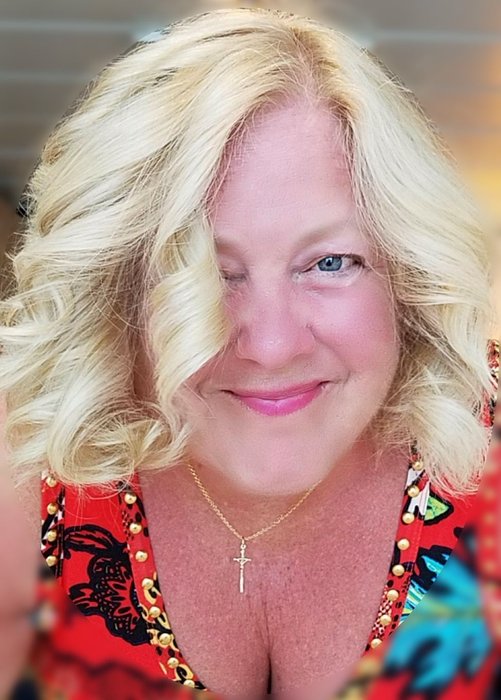 ---
Thank you for visiting my post 💖 Because of you, I come back to post again and again, I am encouraged by you, for the time you take to visit, comment or even upvote. For all of these reasons, I am eternally grateful. Don't ever forget what a wonderful world we live in, people. Let's hold hands around the globe and make this earth really spin. Some days, it is not as easy to see, how wonderful it really is. Kindness counts. Wherever you go, whatever you do.
I always post this poem down at the bottom of my posts. It is one that has become so near and dear to my heart. I only post the most famous part of it, but, wanted to post it in its entirety today.

they set my aunts house on fire
i cried the way women on tv do
folding at the middle
like a five pound note.
i called the boy who use to love me
tried to 'okay' my voice
i said hello
he said warsan, what's wrong, what's happened?
i've been praying,
and these are what my prayers look like;
dear god
i come from two countries
one is thirsty
the other is on fire
both need water.
later that night
i held an atlas in my lap
ran my fingers across the whole world
and whispered,
"where does it hurt?"
it answered,
"everywhere"
"everywhere"
"everywhere"
warsan shire

#Steemusa is a growing community of quality-content people from the United States or those living here. Check us out on Discord!