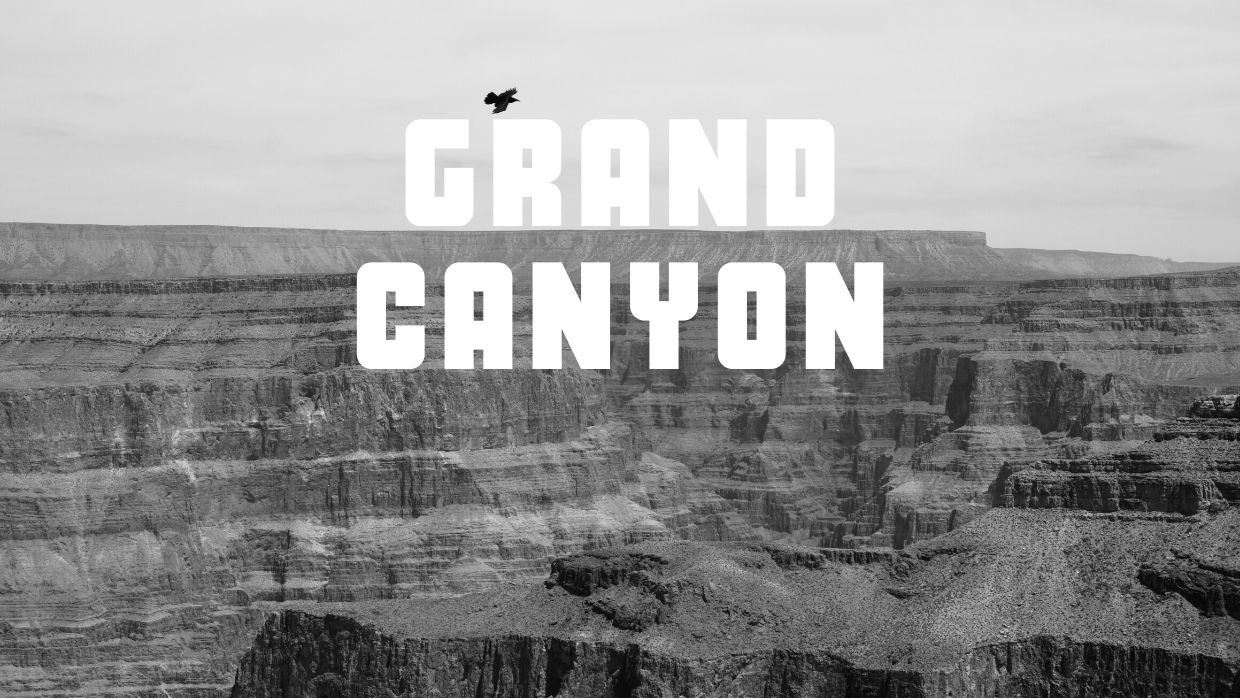 For us outside the United States of America, the Grand Canyon is one of those places that dreams are made of. It's a mystical place in a distant land and a natural wonder of the world.
When it comes to bucket lists, the Grand Canyon is on par with the likes of the River Nile, Mount Everest and Machu Picchu.
You can imagine the elation I felt when I finally got the chance to visit this great place. Even though I had learnt from my many travels to let go of preconceived ideas of a place you're about to visit, I couldn't help having great expectations of the Grand Canyon.
---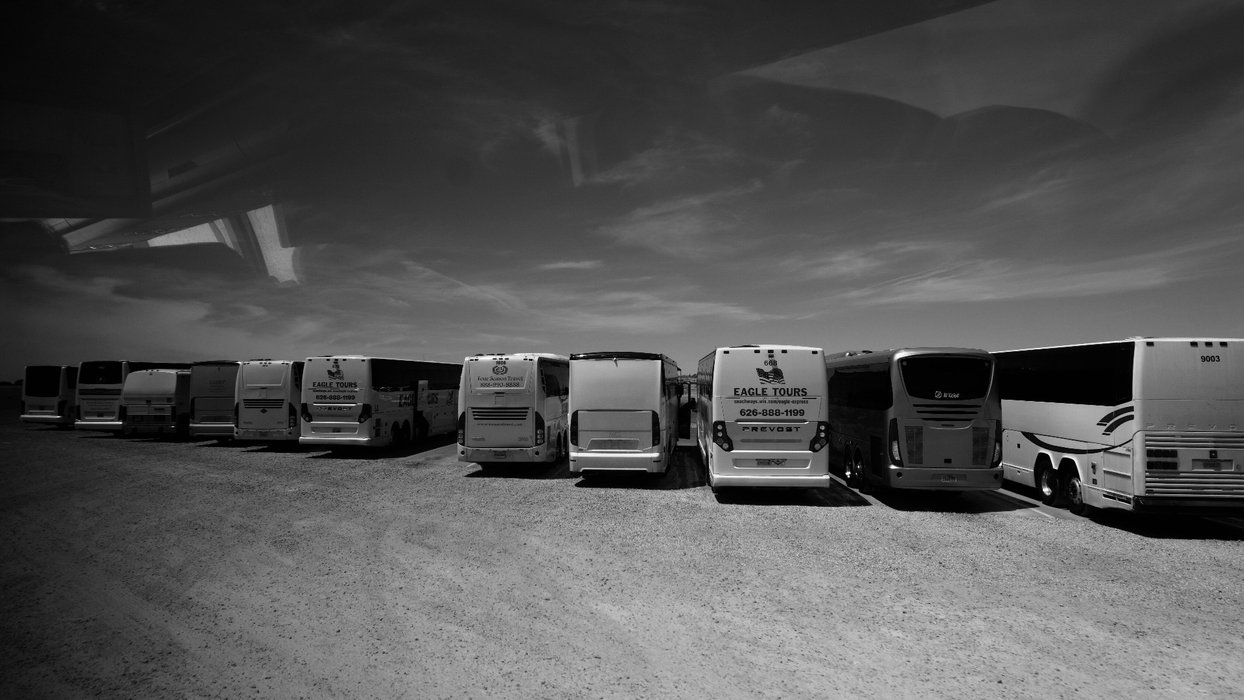 I normally like to explore a places by myself, on my own terms and in my own time. The Grand Canyon is one that I was willing to make an exception for, for several reasons.
Unless you're local to the Canyons - live in Arizona or Nevada, you're experienced with dessert life and have the appropriate vehicle and gear, I would advise you take one of the many tours like I did.
I was in Las Vegas, Nevada, at the time so my tour company operated from there. I couldn't tell the difference between them, so I just picked the cheapest one on the Internet. There was also so much choice that I was starting to get overwhelmed trying to pick a tour.
You have the choice of which rim of the canyon to visit; North, South, East and West. They all looked brilliant and equally appealing. In each rim, there were several activities to pick from with not enough time to do them all.
I picked the West rim because that is where the Skywalk is located. I had heard so much about it and wanted to experience it.
I was picked up from my Vegas hotel bright and early in the morning, along with a few other tourists heading to the canyon. The bus that actually picked us up, while being part of the tour company, wasn't the one that took us to the Grand Canyon. It took us to a place where we were grouped together and given an introduction to the tours available. They also tried to up-sell us on whatever we already paid for.
I seldom fall for those sales tricks. I did once before, with great success, but that's a story for another day.
The line to pay for our actual tour tickets was a little too long for my liking. There was coffee or tea with some munchies, but the weren't free. Once we were on the bus though, things took a very positive turn. The seats were very comfortable and the bus was air conditioned - a must for the blazing Nevada/Arizona summer heat.
I love long bus rides with scenic views. I had a window seat so I had a great view of the dessert outside. It was a 2.5 hour journey so I had my earphones in and listened to some appropriate music as I day dreamt, looking outside the big glass windows.
That was another reason why I picked the western rim of the canyons. It was the nearest to where I was staying. The southern rim, which was apparently the most picturesque and the most *"recognisable"*, was almost five hours away. It would require staying over at the South Rim at extra cost that I just couldn't afford.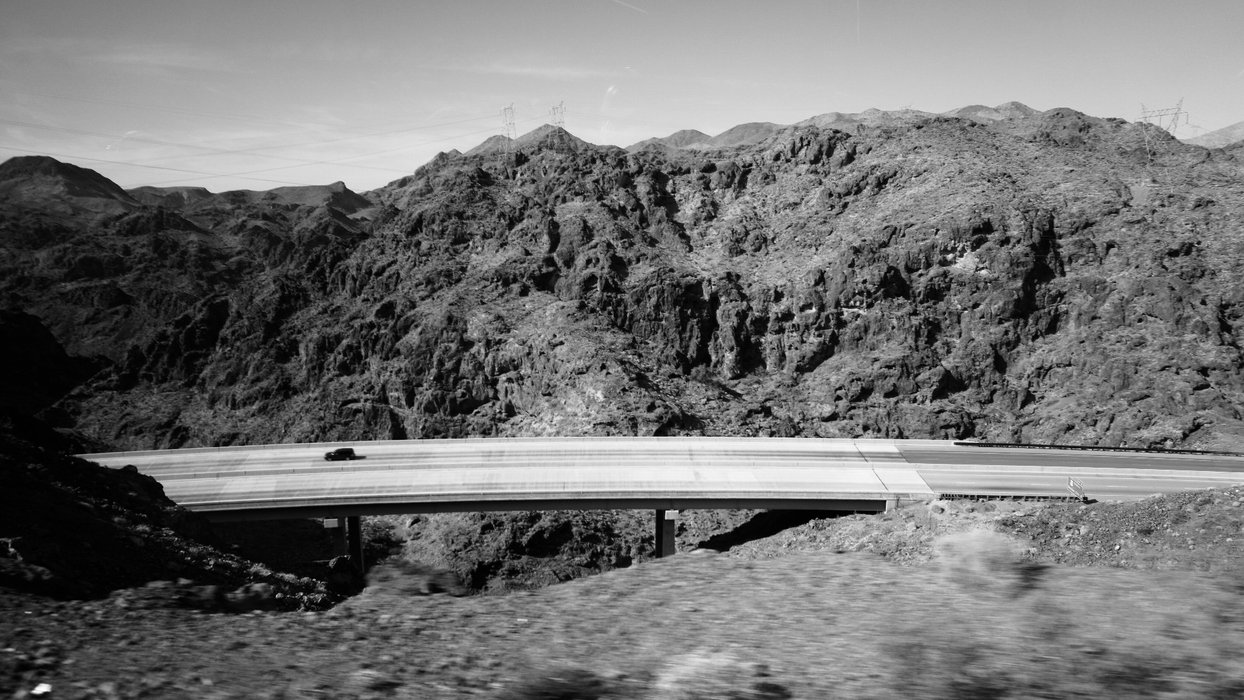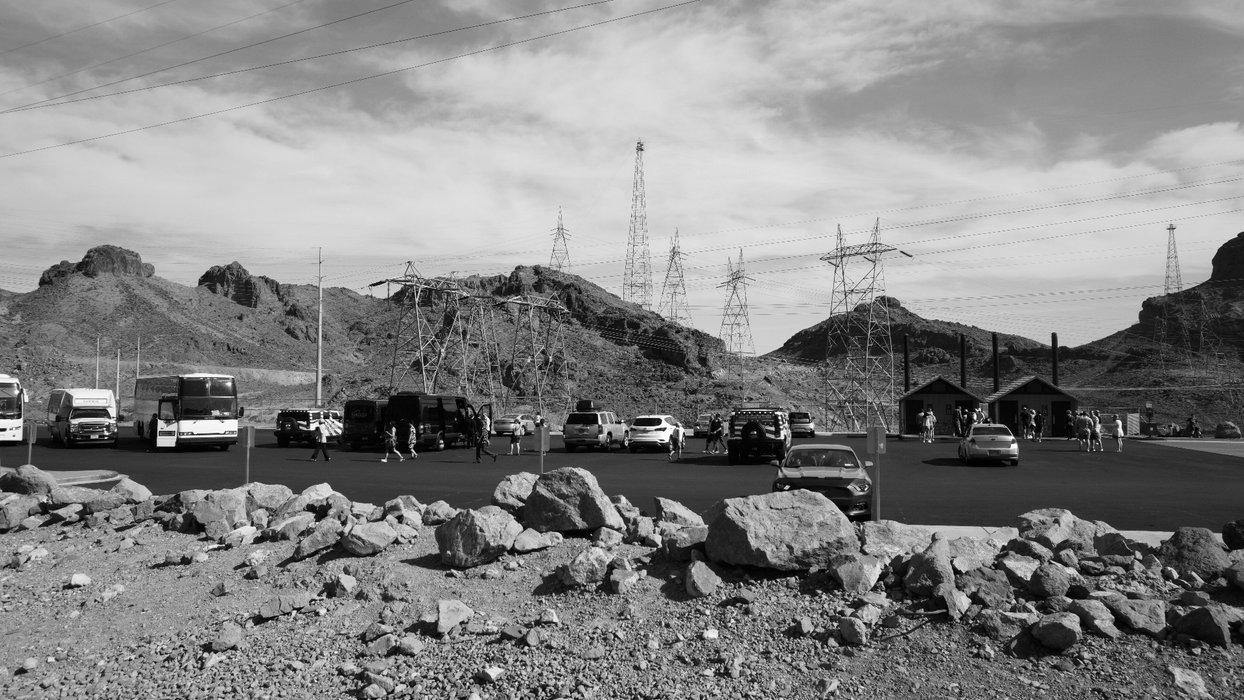 Before long we arrived at a pit stop of sorts. It was a chance to visit a restroom for those that needed it, but it was also a little extra part of the tour.
We had actually arrived at the boarder between Nevada and Arizona where the Hoover Dam is located. It's a 10 minute walk up the rocks and along the Hoover Dam Bypass Bridge.
The sight there wasn't *beautiful* per se, because it resembled a perpetual construction site made of rock and concrete. It did, however, blow my mind clean off! It's a spectacle like no other that I had witness in terms of it's sheer size. It boggles the mind to think how much concrete was used in constructing the Hoover Dam.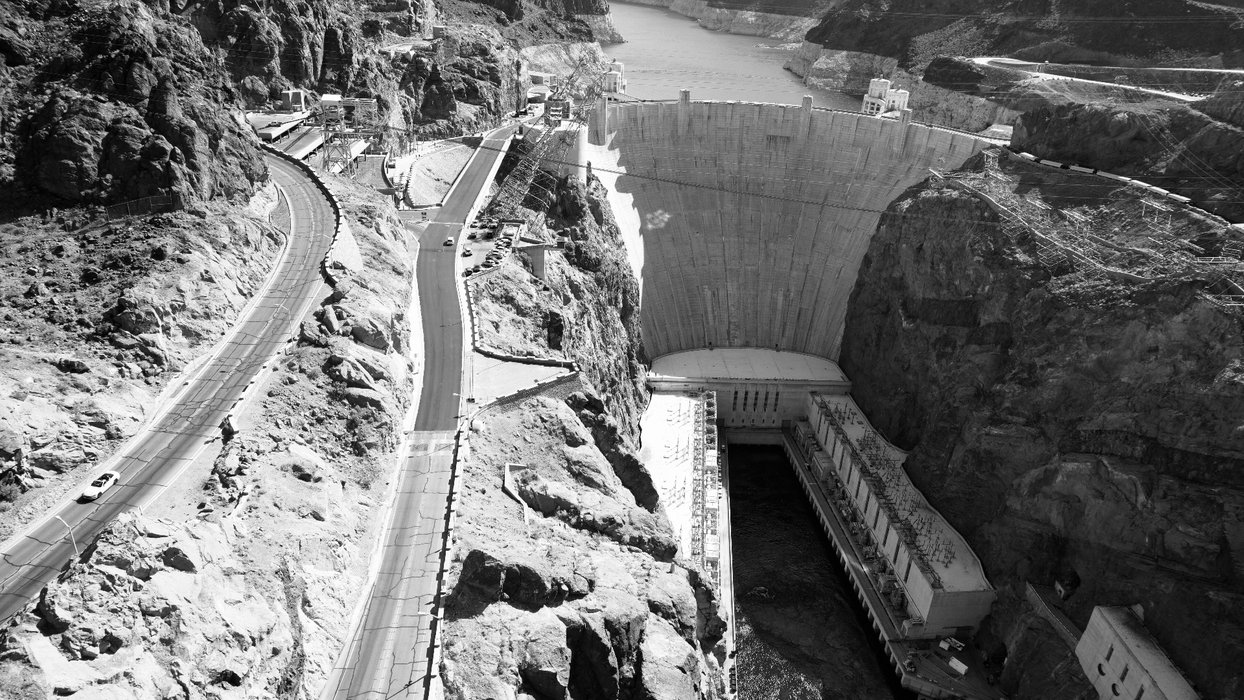 Another thing is, even though it looked like the dam hand just been completed that year, it was actually built in the 1930's. What!? What a feat of engineering. I was probably the most impressed tourist there that day. The share scale of it was just really something to behold.
I went into a mini trance with my mind running through how many movies I had seen featuring this structure. James Bond had been there, Optimus Prime had been there, Superman had been there, and so on.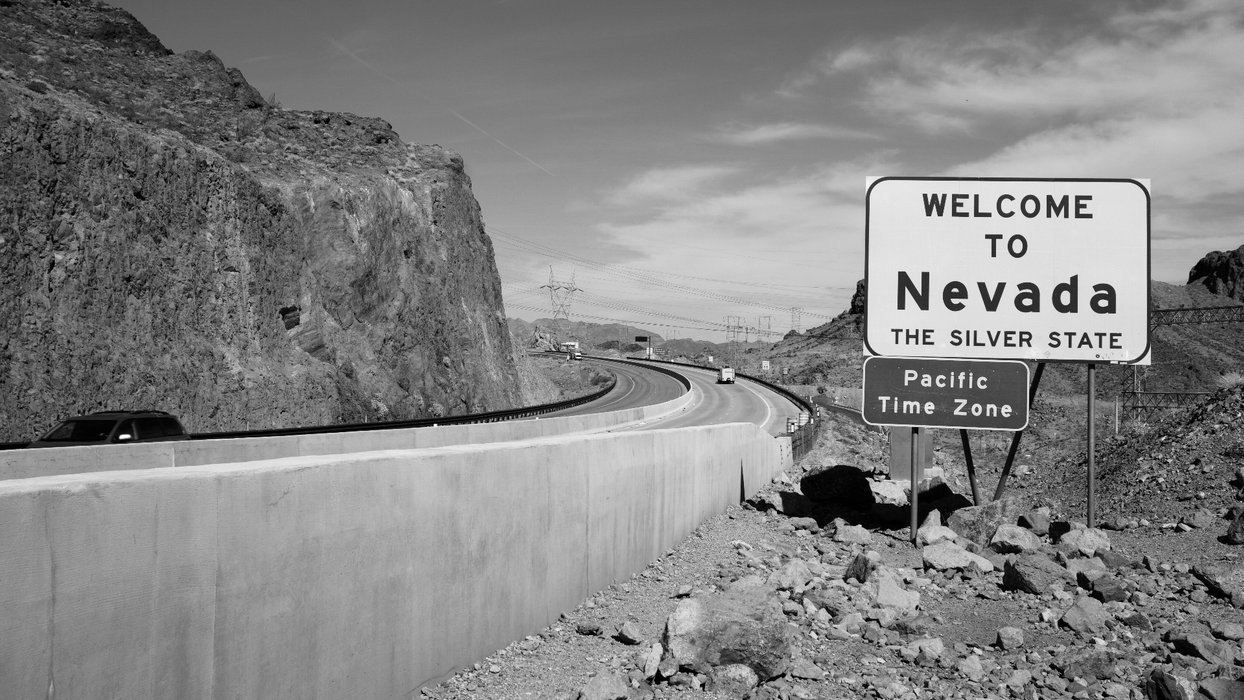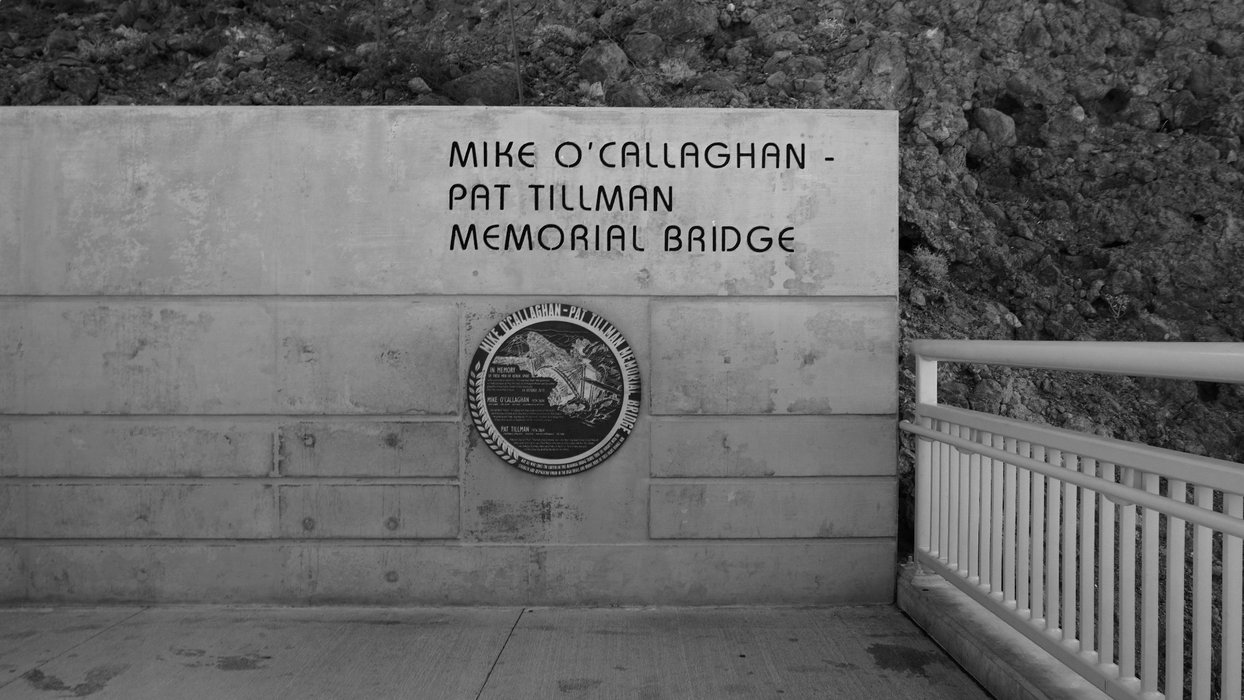 On the way back to the bus I stopped to read the plague on the bridge after crossing back into Nevada. I wasn't conscious of the scale of the bridge I was standing on until I returned from the tour and had some time to research it and saw some incredible drone shots.
There was a lot of concrete for sure, but all that was totally dwarfed by how much rock there was around us. Even the Hoover Dam itself was nothing but a small concrete slab in the grand scale of things. The Arizona dessert is a large, rocky and desolate place.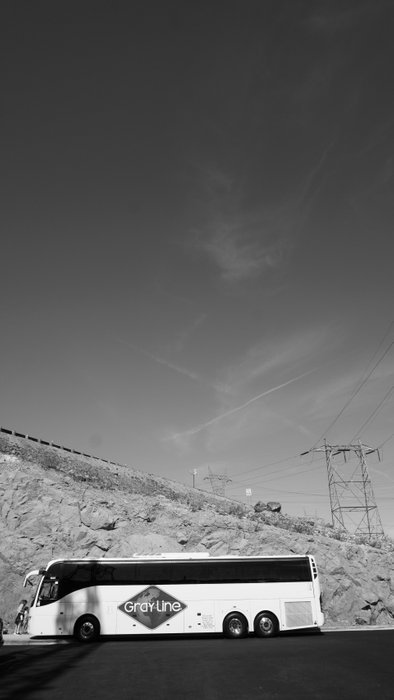 Our journey continued through the Arizona dessert with rocks and shrubs on both sides as far as the eyes could see. There were occasional glimpses of the Colorado River winding through paths it carved itself in the rock over millions of years.
At some point we drove through a Native American reservation which I was really interested in seeing. I wished we could have stopped and gotten off the bus. I would have loved to spend some time there. Maybe on another visit one day.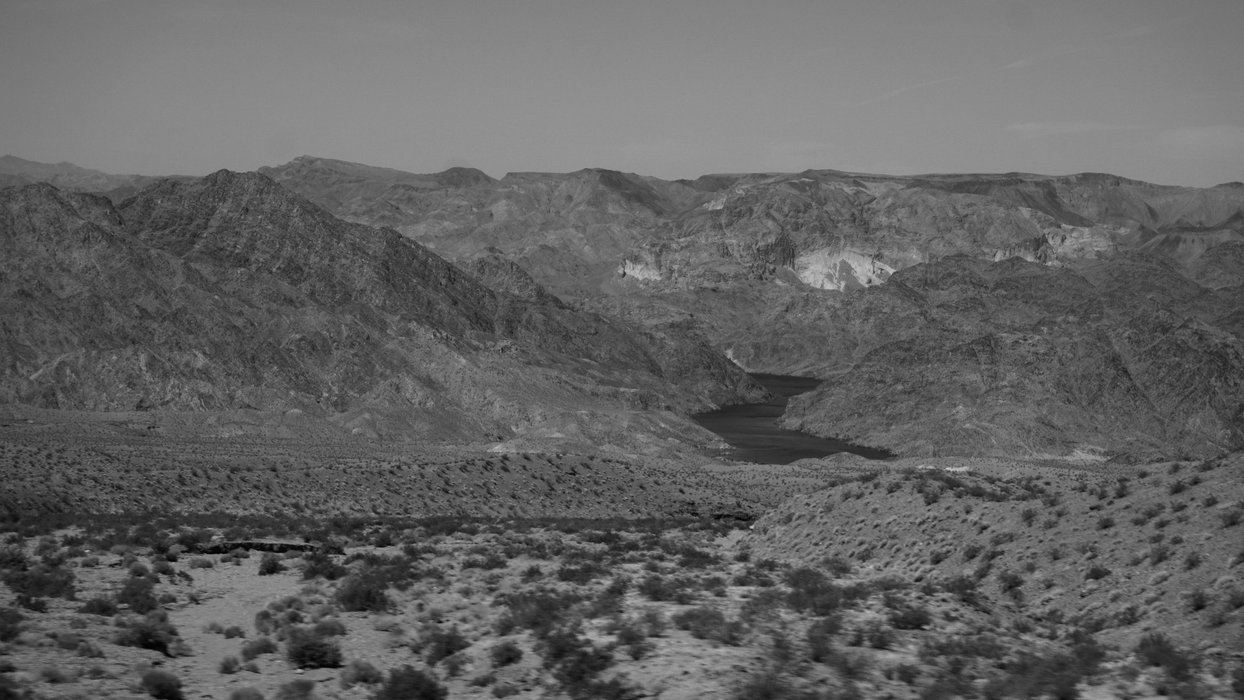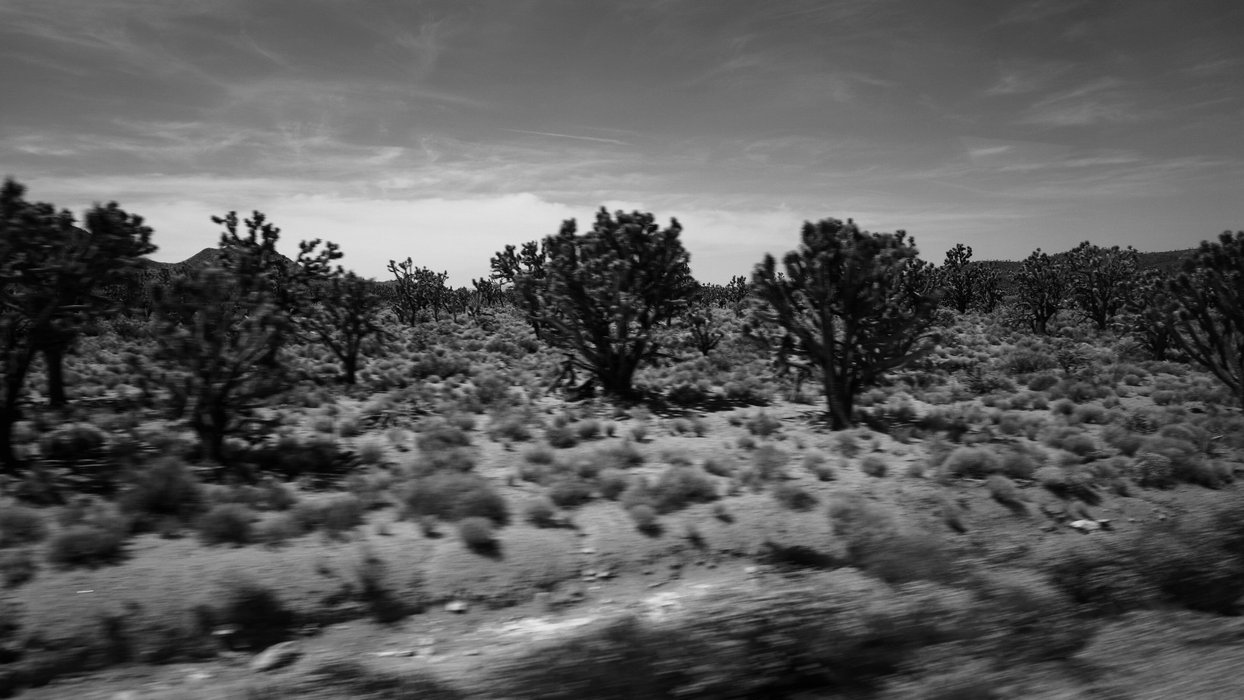 We drove through a "Joshua Tree" forrest around the reservation before finally arriving at the Grand Canyon West.
Grand Canyon West is part of the Hualapai Nation's land, so the tour fees include entry into their land. Apparently it isn't possible to drive all the way to the canyons by yourself so you have to take one of the available tours.
I had some interesting conversations with some members of the Hualapai tribe, including some history of the canyons and their significance to their tribe.
It is secred land, and boy could I see why!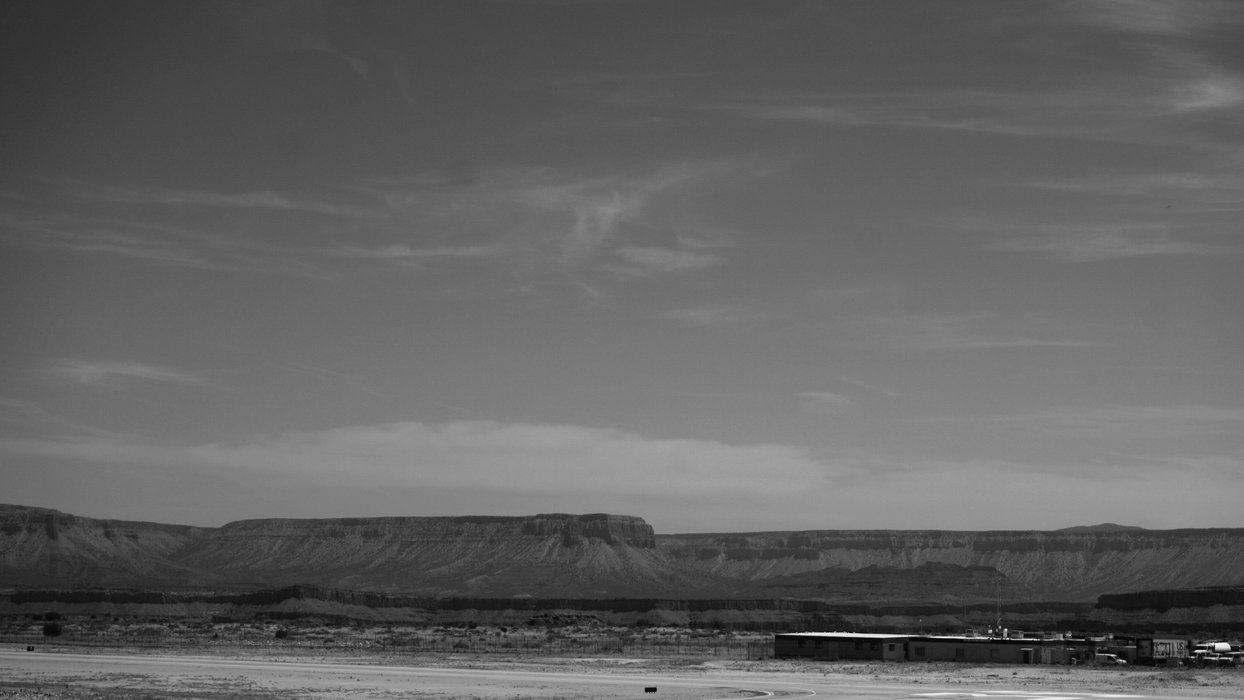 My particular tour included three vantage points to see the canyons, one of which was the Skywalk, and a visit to the Hualapai Ranch. It also included food, and lots and lots of it.
I was allowed to eat at all three points, including the ranch, but I had to turn down the food after my second "lunch". Americans do eat large portions anyway, but everything was even larger in Arizona.
Another great part of the tour was that I was allowed to roam around in my own time without a tour guide. I really appreciated that. As long as I was back in time for the bus ride back, I was fine.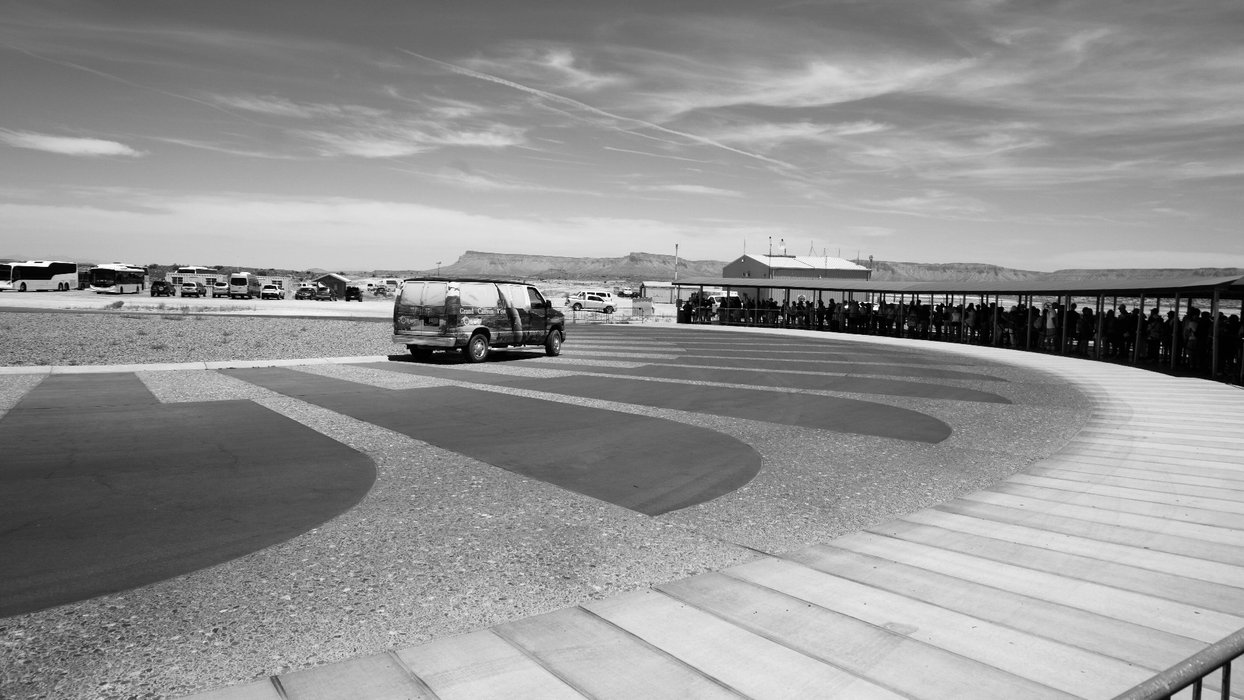 Everything was so large and open. I really enjoyed the vistas, even before reaching the edge of the canyons. It was like being in am American Western movie.
Since getting off the tour bus, I could see the helicopters landing periodically. I hadn't opted to take the helicopter trip though. There were shuttle busses taking people from one vantage point to the other at Grand Canyon West. It was very organised and clear.
There are a couple of shops to purchase the usual souvenirs which were mostly cultural products by the Hualapai people. I bought a fridge magnet, as is customary for me every where I go.
---
Walking in the sky

I was both a little disappointed by and extremely impressed with the Skywalk experience.
Looking at the structure itself, you can't help but be amazed once again by what can be achieved by engineers. The structure is constructed on a fortified edge of the canyons. The walking area is a horseshoe shaped walk way with nothing but glass under your feet.
As someone who is moderately afraid of heights, I was a little on edge, but I soon forgot about that once I was fully immersed in the absolute majesty of the place. Standing right at the tip of the walk and taking the view in for a minute, I suddenly felt very, very small and insignificant.
I saw a black bird fly by and felt a bit of envy. I wished I could fly. What freedom to be able to float around on the endless landscape. To an extent, the Skywalk granted me that wish - the ability to look down and see nothing but canyon rock below me.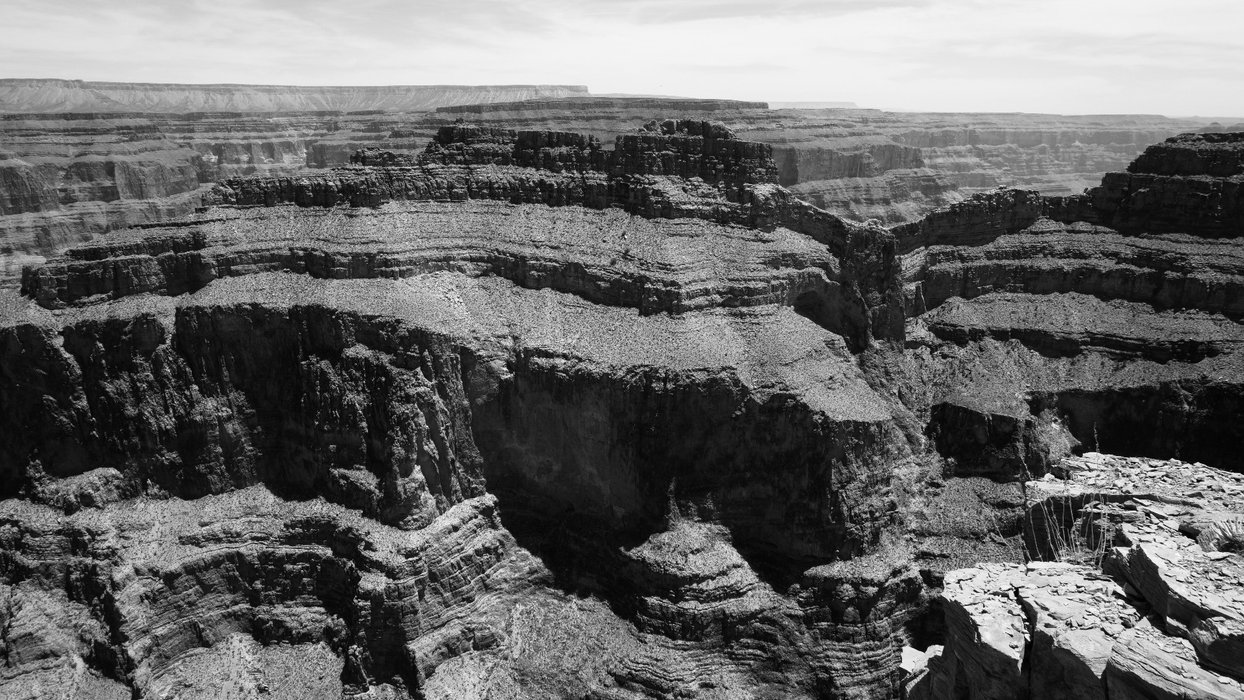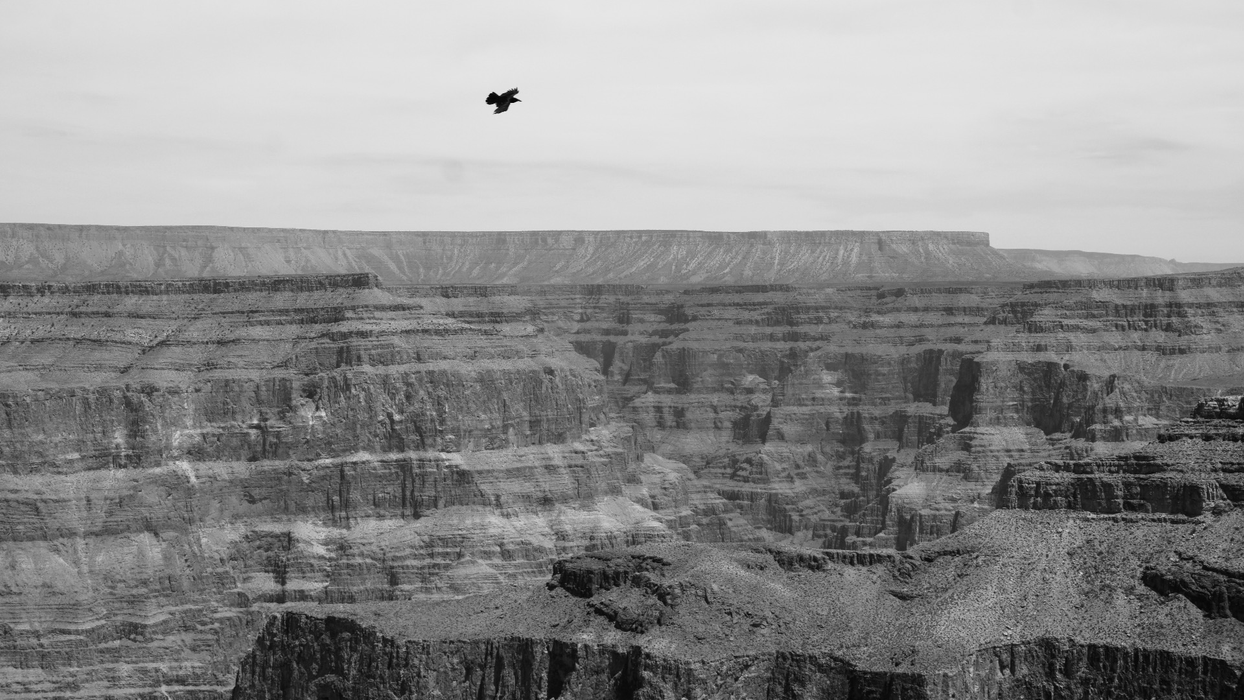 Below, I could see the Colorado River winding around the canyons. There was a boat trip I could have taken on the river, but once again, there wasn't enough time.
The only disappointment I had with the Skywalk was the number of people on there with me. It's a tourist attraction after all. It does take a bit of the magic away.
---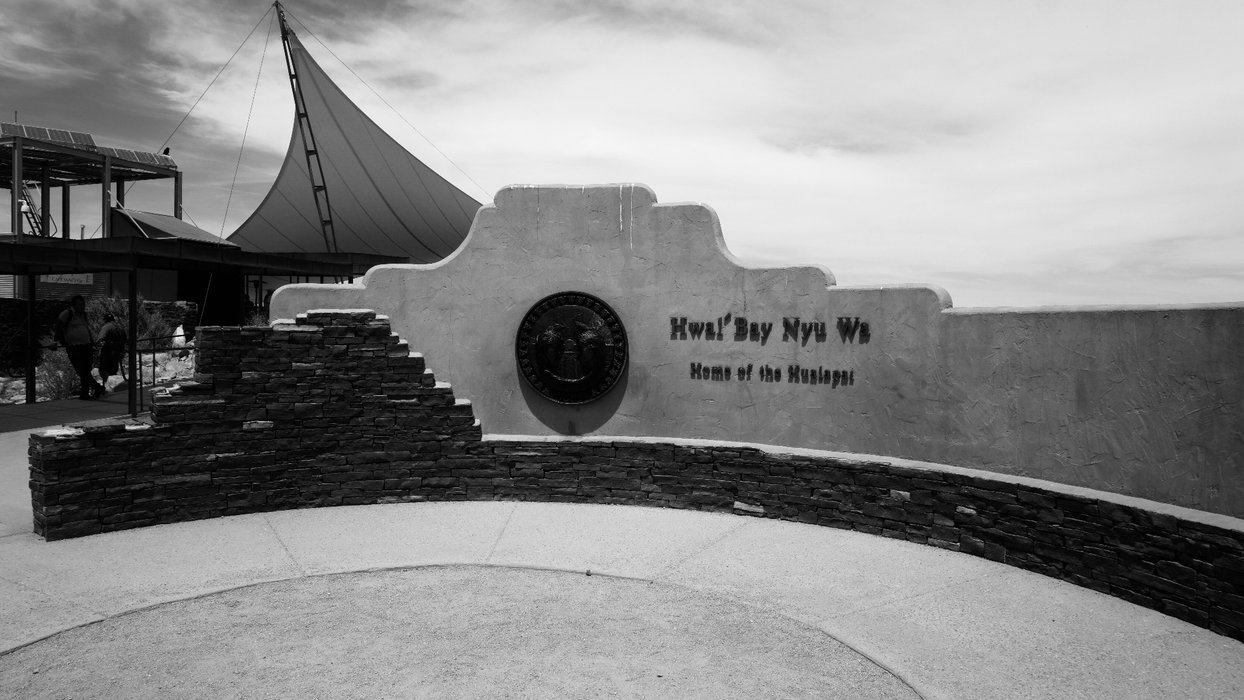 After the Skywalk experience, I caught the shuttle to the next vantage point where I was free to walk around on the edge of the canyons. It was a little dangerous there, especially for children, but it's up to you as an adult not to go running off the edge. I'm sure many have done exactly that for whatever reason.
I felt a lot of peace out there. I found a relatively quiet corner where I sat and just took in the view for about ten minutes. I watched the birds flying around, listened to the echoes of voices in the canyons and touched some of the only plants that can grow in that terrain - succulents and cacti.
I appreciated that the area was clean and respected, at least as far as I was concerned. There was no litter and there were bins provided everywhere. I liked that the bins were made to blend into the terrain.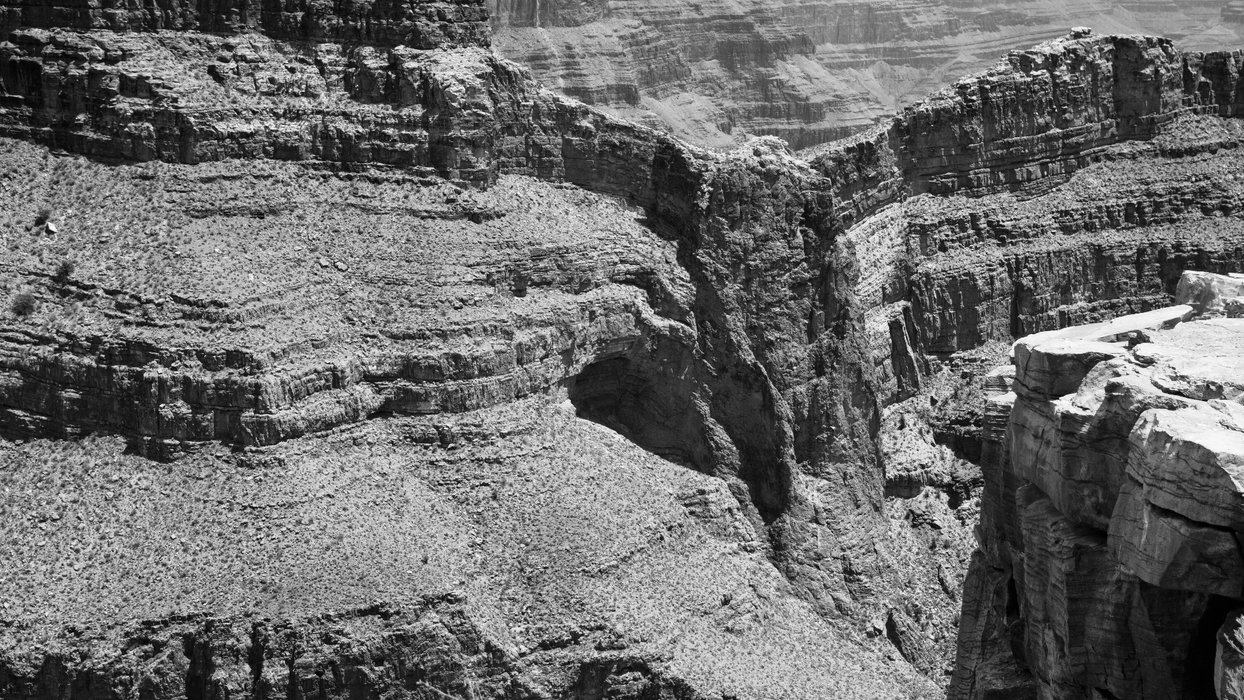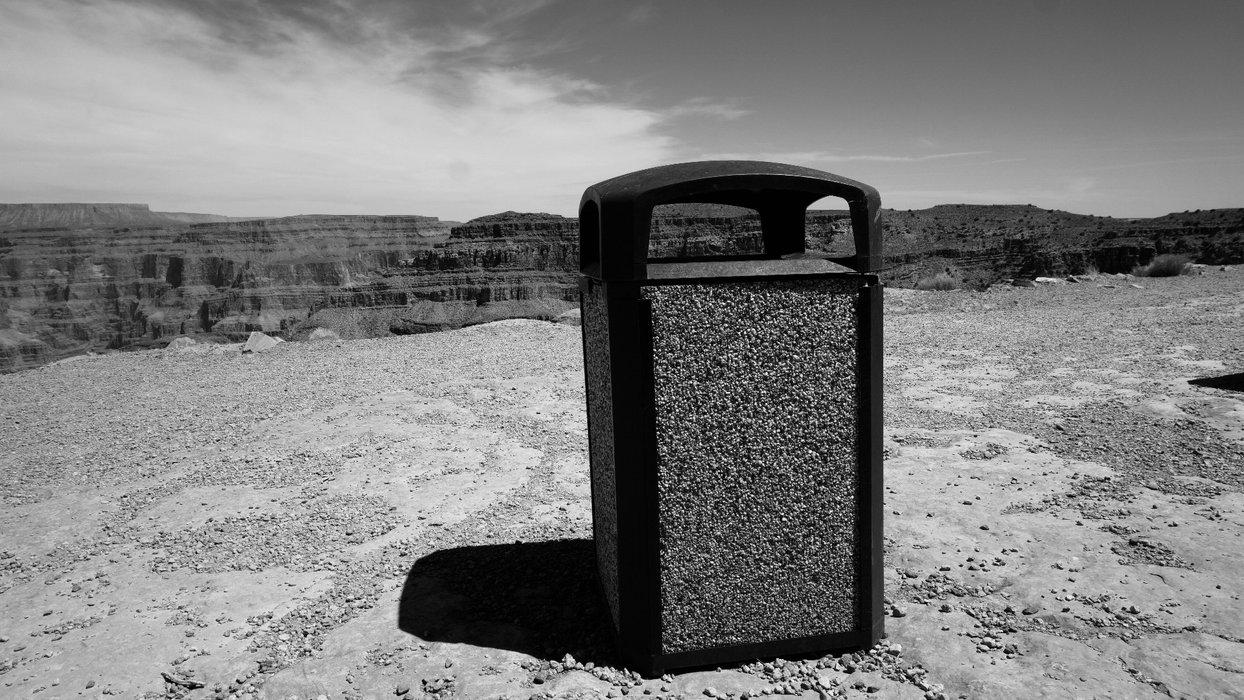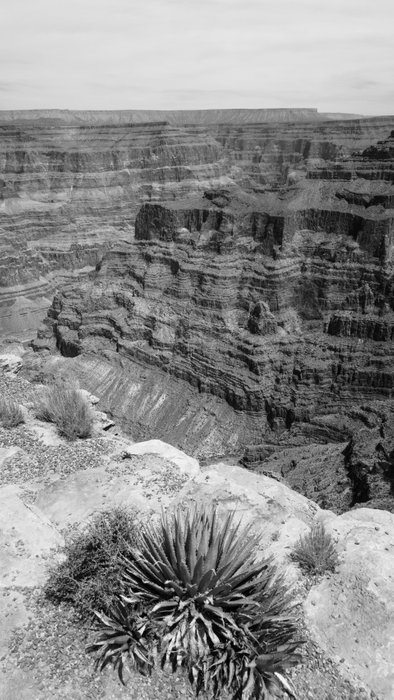 I had some food there in the outdoor dinning area. You have to be aware of the ravens there. They are very forward and even less fearful of humans than pigeons are. Ravens look menacing, but they really are harmless. They just want your food, and if you're nice enough to them, they can carry a message to Westeros on your behalf.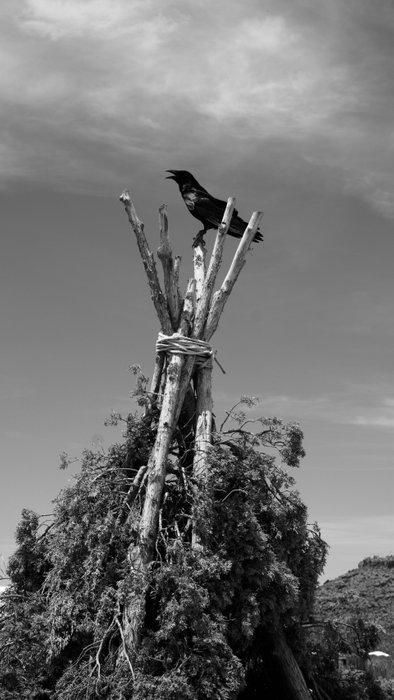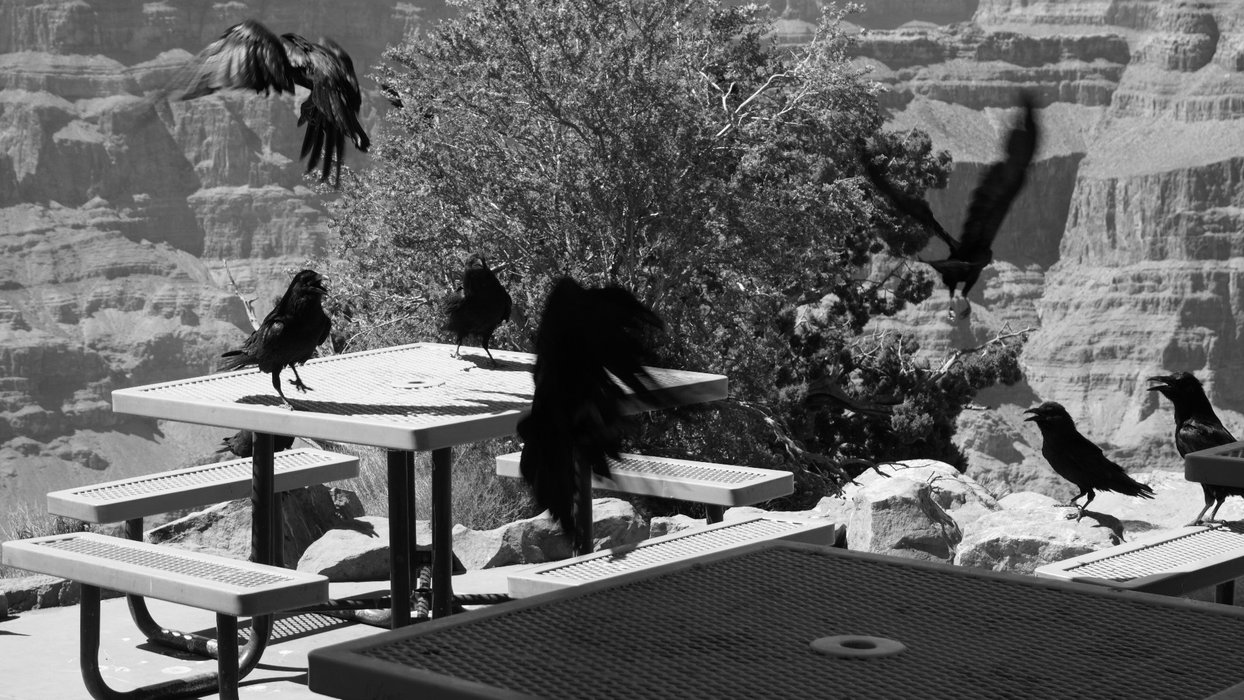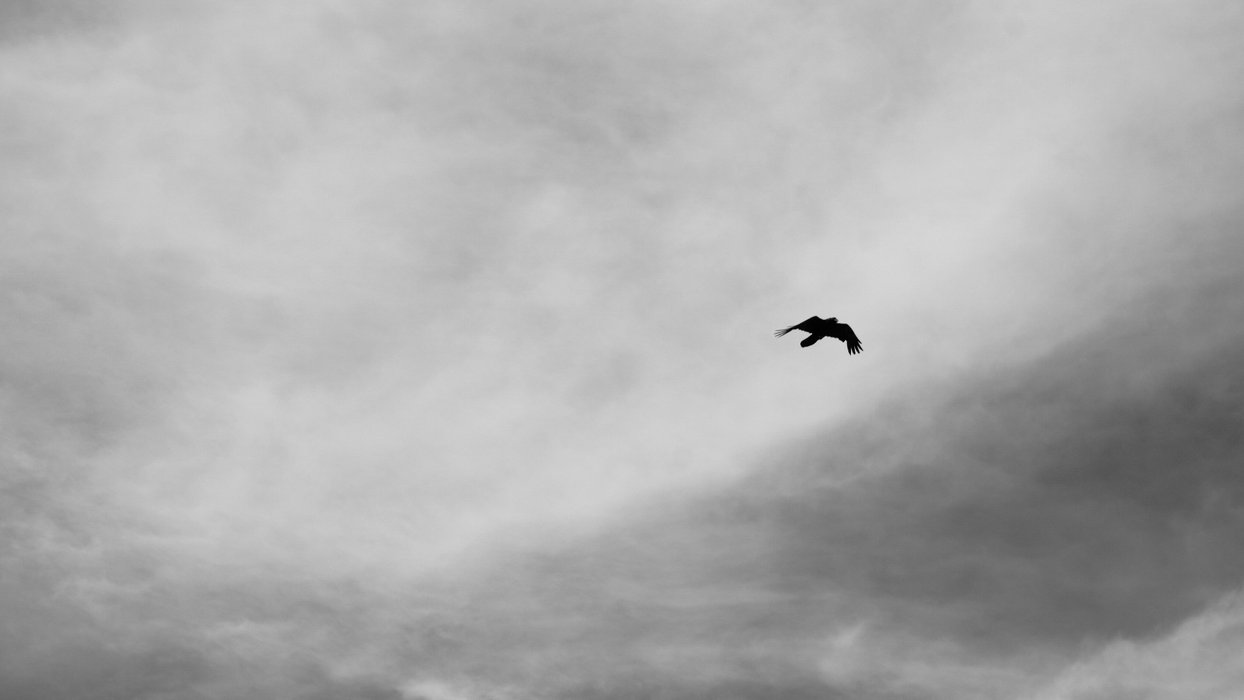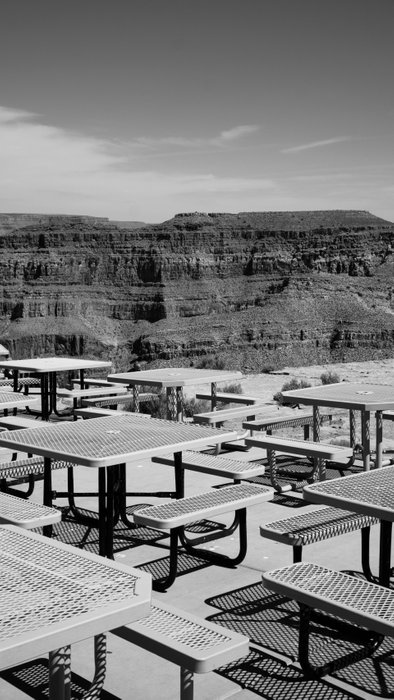 ---
Hualapai Ranch
I jumped on the shuttle to the Hualapai Ranch. On getting off and entering the ranch, I regretted for the first time that I hadn't planned to stay overnight. It was like stepping into a movie set.
I grew up watching western movies and used to imagine being a cow boy as a lad. It was like one of those movies came to life.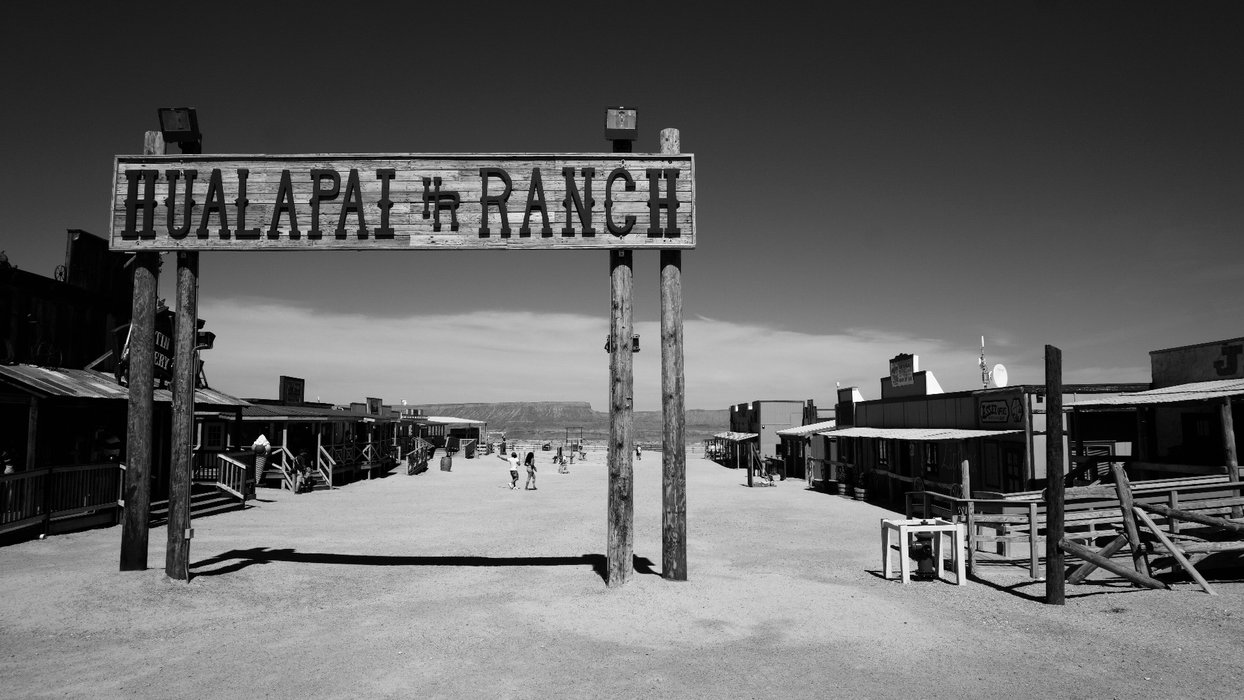 There were western style shootouts, duels and other such games. There was a saloon, a jail house and a shop. Just like in the movies. Apparently one can stay over there in one of the rooms. I wished I had opted for that.
Looking at the views of the canyons from there, I imagined what the sunrises and sunsets would be like.
The restaurant there was the classic American meat eater's heaven. Huge steaks of beef and as much food as one could every dream to eat, with a good variety of drinks as well - all inclusive.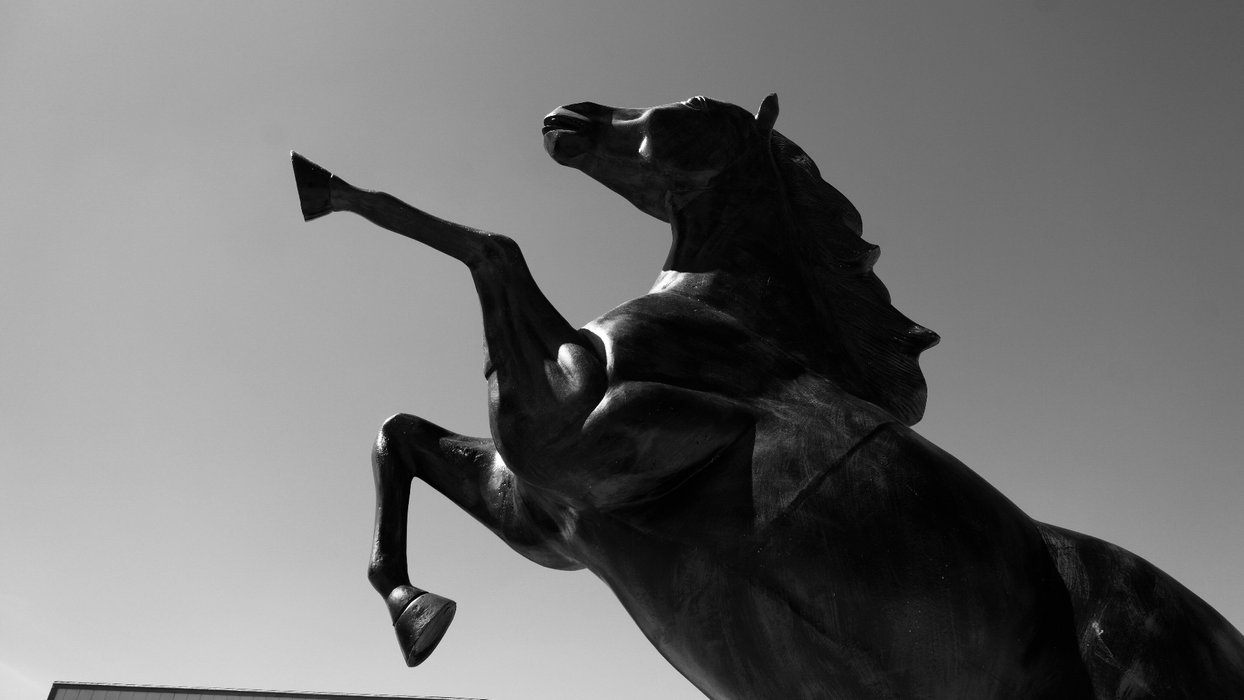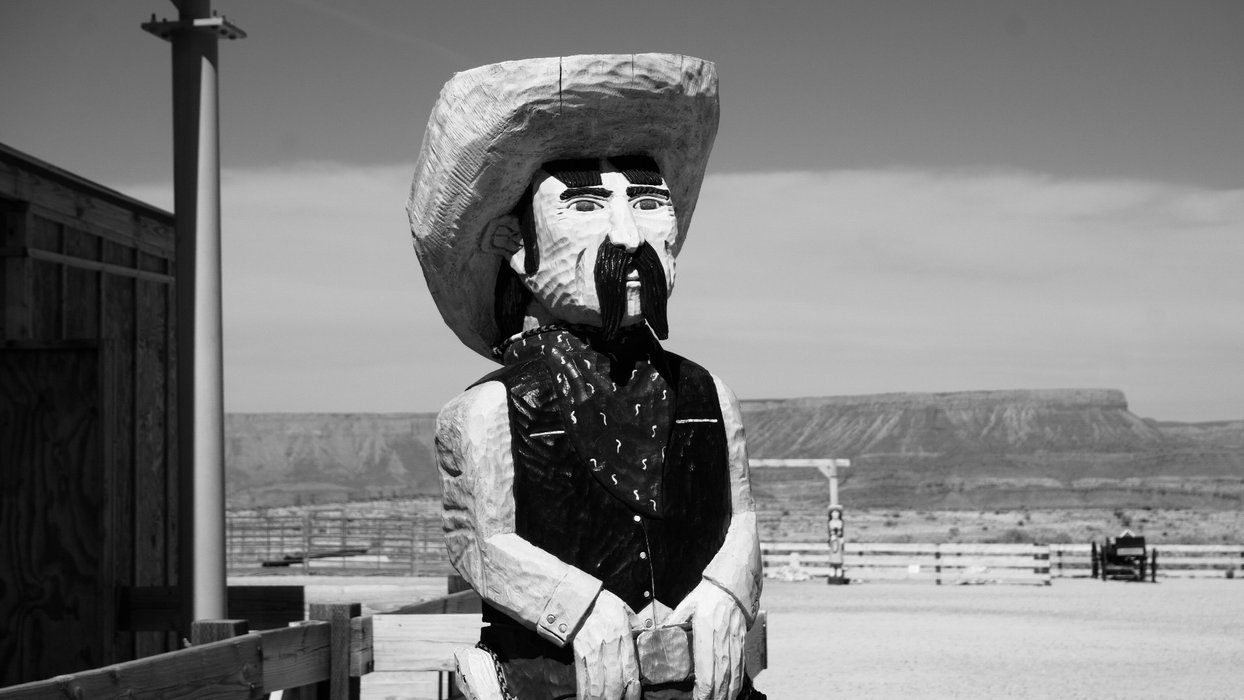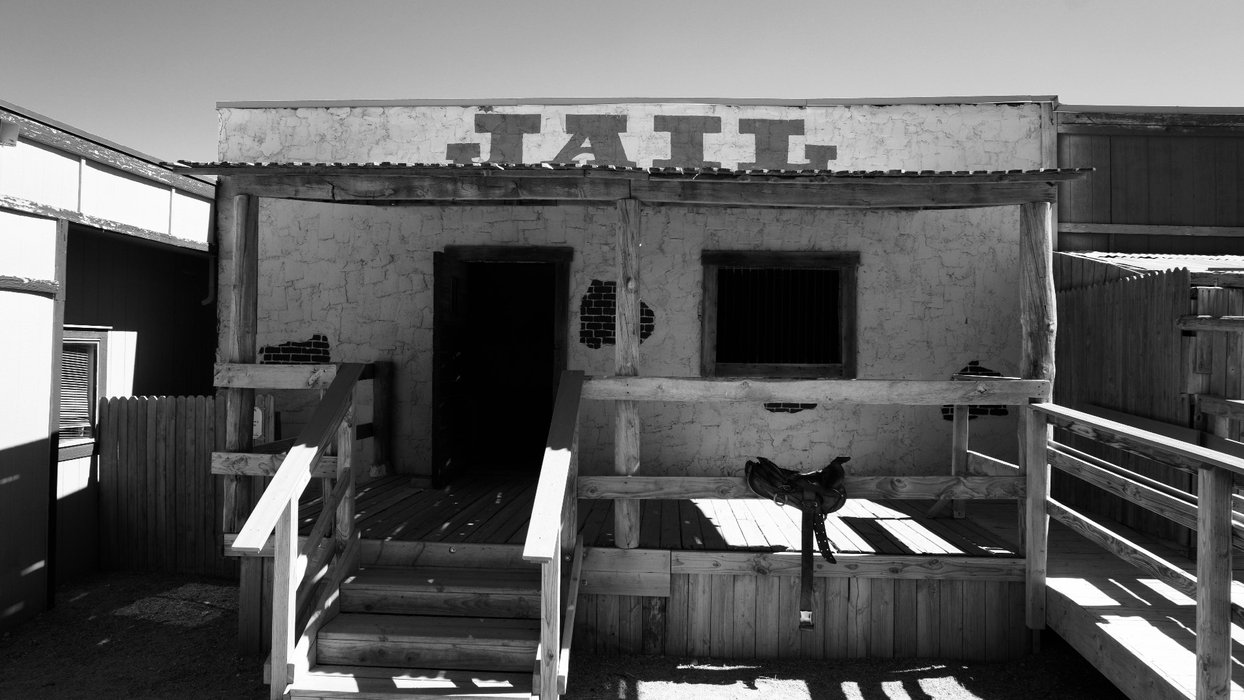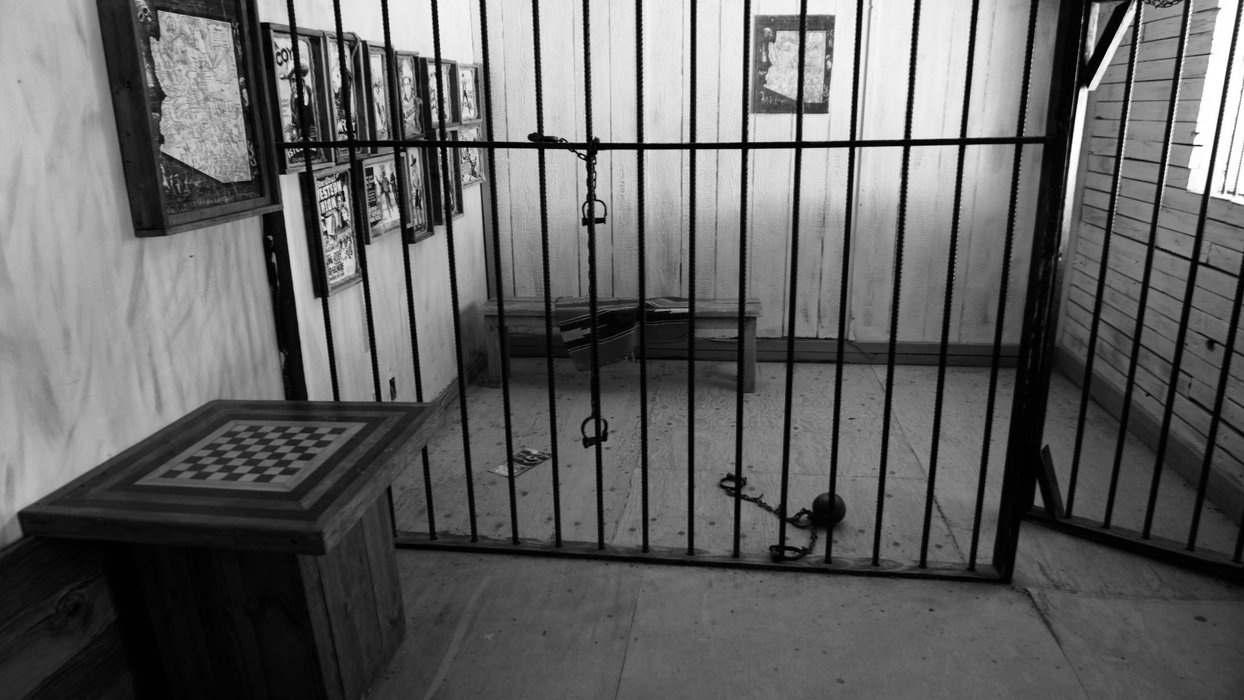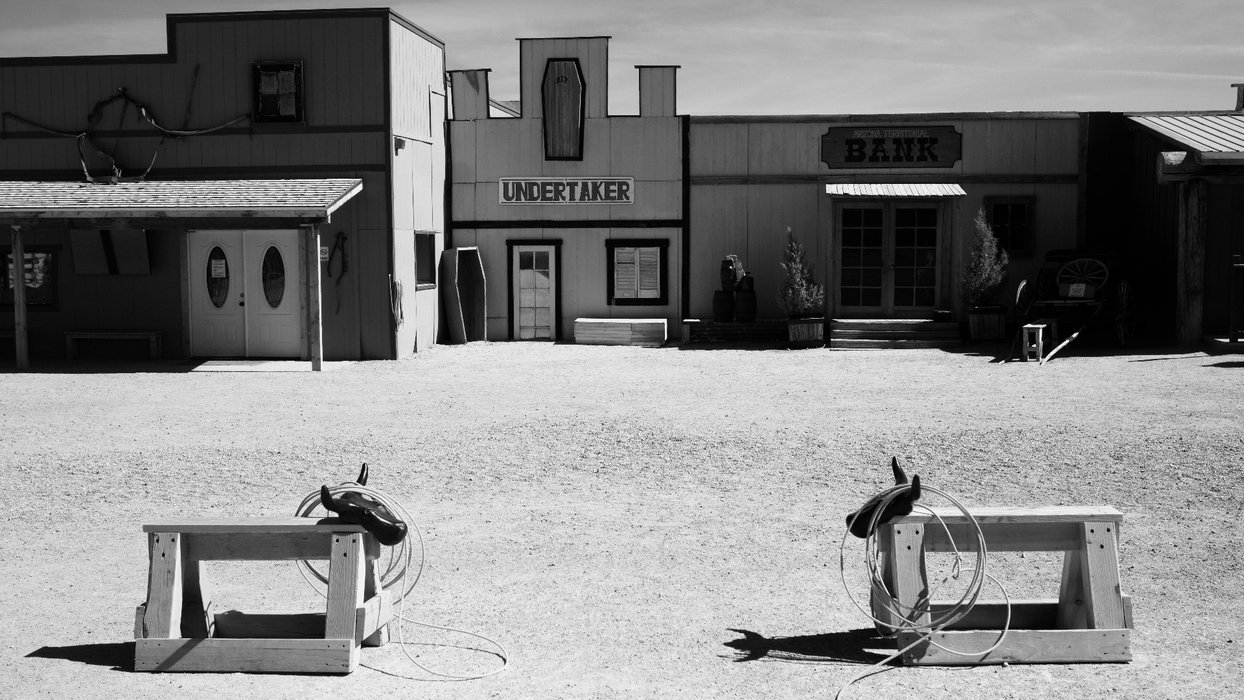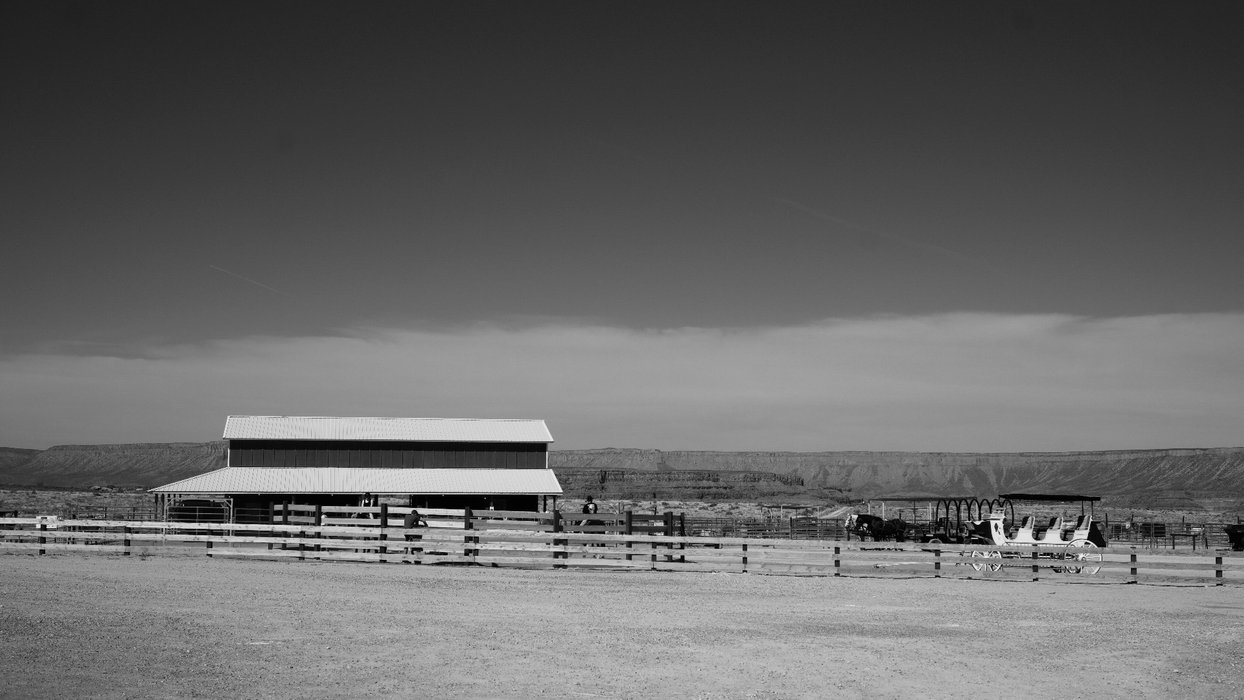 The ranch was the last stop and where I spent the least amount of time in the park. By the time I decided to take more photos of the place, I noticed I had started running out of time.
I had to run to catch my shuttle back to the bus, which I just about made, thankfully, and which was just as well because apparently I was the last person to board the tour bus back to Nevada.
---
America's got guns!
The journey back to the hotel was slightly longer. Instead of stopping at the Hoover Dam, this time we took a break at a gun range, and got immersed in America's gun culture.
Guns are not really my cup of tea to be honest. In fact, I actively hate them. We could hear people shooting machine guns in the range, and it scared the living day lights out of me.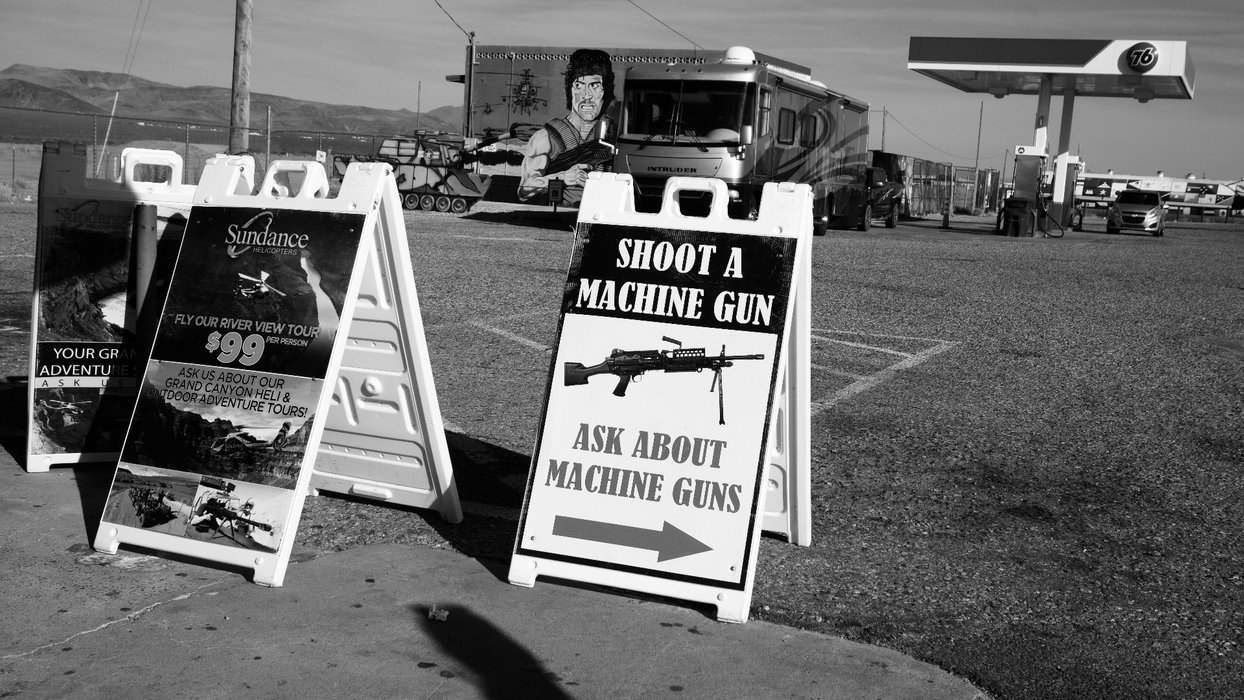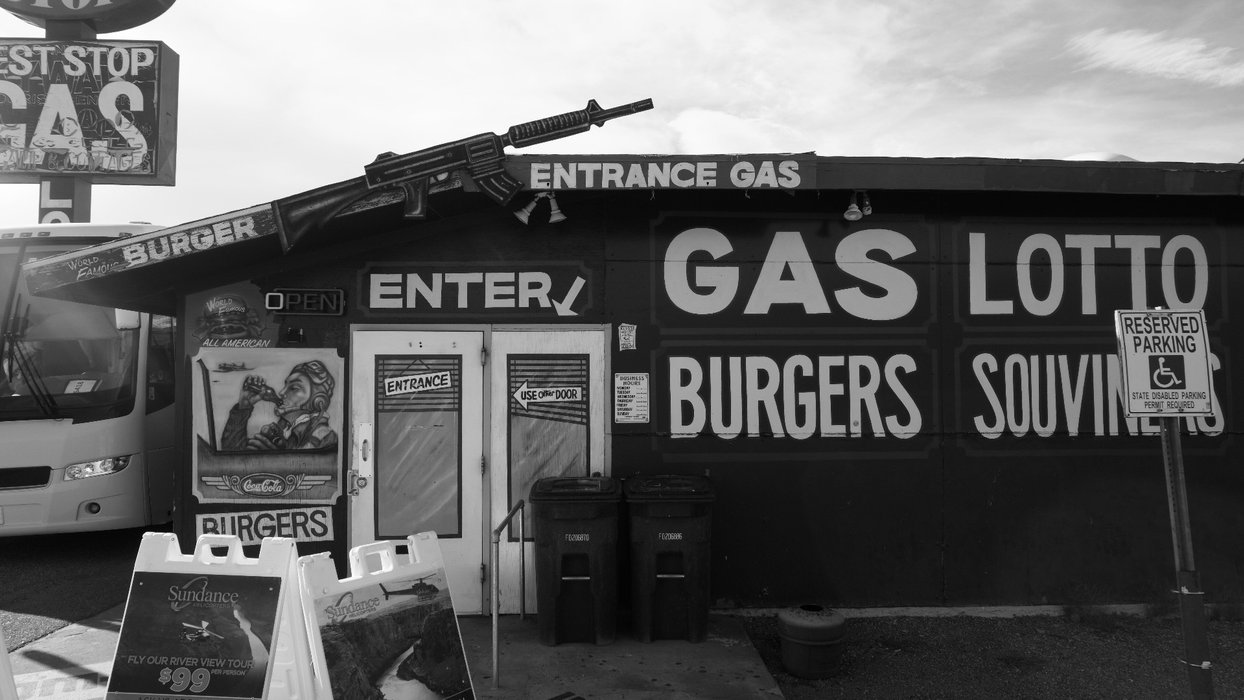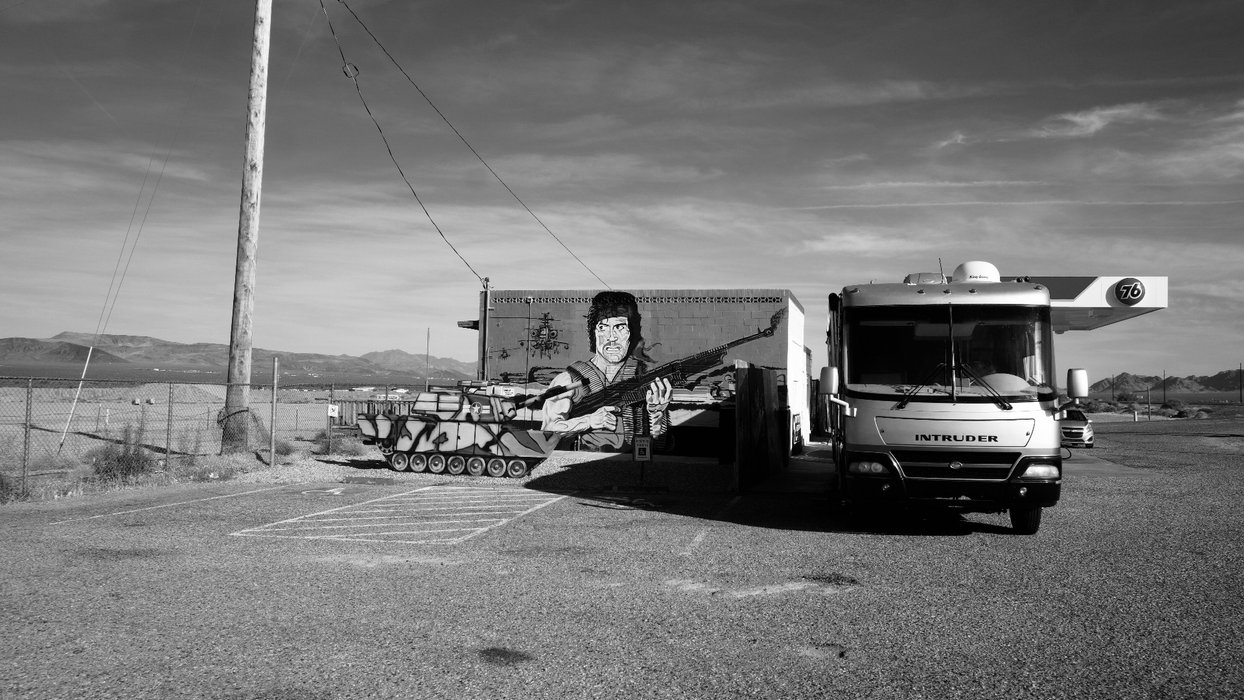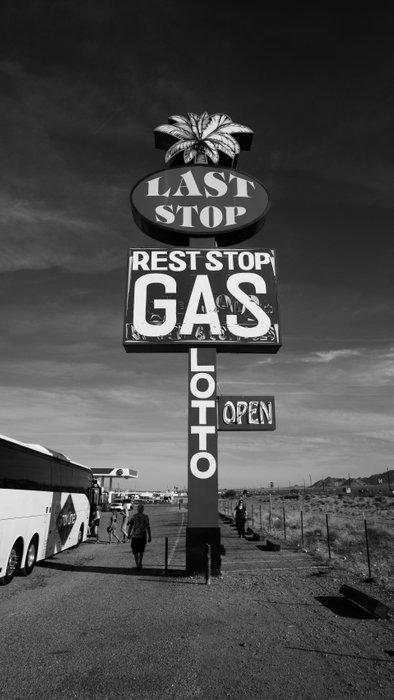 I declined to give it a go, even though I'm sure it would have been fun. I walked around for a bit, but returned to my comfortable, air conditioned and hopefully bullet proof tour bus to await departure.
I got back to the hotel very late in the evening, tired and thoroughly mind-blown by the visit to the canyon. If I ever get to do it again, I would allow more time. I would probably pick the South Rim and spend a day or two there taking everything in slowly.
I would say the Grand Canyon is on many bucket lists for a reason. I'm glad I've ticked it off mine. If you ever get a chance, I'd say go tick it off yours too.
Thank you for reading.
Truly,
DT.