Hi everyone!
This is an impressions video about the Galapagos Islands.
The Islands are an archipelago of volcanic origin in the Pacific and are one of the best locations to see wildlife in the world. Due to the location, several plants and animals could survive here on the islands but nowhere else on the earth. In 1835 Charles Darwin visited the islands and later started to develop his theory of evolution. Source Google Galapagos Islands
There are two airports with direct flights from Quito and Guayaquil. Be aware that in Guayaquil you need to check your bags separately and get your tourist card for 100 dollars plus a 20 fee for the national park before you can check-in to your flight. I don't know how it works in Quito.
The island Santa Cruz:
Really touristic
Bars and restaurants
Beaches
Snorkelling
Hiking
Diving
Hotels
Daytrips
Tortuga Bay is one of the main attractions on the Island and the Charles Darwin centre.
From here you can also dive in different places on the island, depending on you level and certificate.
There is a possibility to dive without certificate. It is called discovery rive and will cost you around 170 dollars.
To skip to another Island you simply get on a boat, each way will cost 30 dollars. Normally no reservation is needed.
The island San Cristobal
Surfing
Quiet
Bars and restaurants
View points
Volcano hikes
Diving
Snorkelling
Daytrips
There are also other Island that offer different activities and each one has a slightly different ecosystem.
Thanks for watching my video and hope to see you again on my channel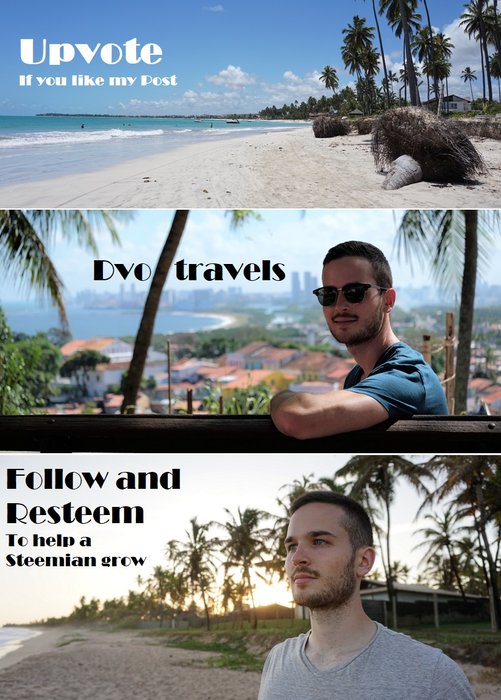 Links:
website: http://perfspots.com/dvotravels
steemit: https://steemit.com/@dvotravels
instagram: https://www.instagram.com/daveone91/ here i book flights: https://goo.gl/HRhxoy
here i book hotels: https://goo.gl/9UxEDR
more links: http://perfspots.com/links
---
▶️ DTube
▶️ IPFS