"A serendipity is an unsought, unintended, and/or unexpected, but fortunate, discovery and/or learning experience that happens by accident. A combination of events which are not individually beneficial, but occurring together to produce a good or wonderful outcome."
Fuente
It's surprising the amount of incredible places that exist in the State of Táchira in Venezuela. This is one of them is called Pozos Azules (blue water ponds) and it's located in Las Minas de Lobatera.
Blue Water Ponds in Las Minas de Lobatera, Táchira State

Ph: Emanuel L.



From the top of the mountain streams of water sprout between the rocks creating impressive contrasts; arid rocks of ocher and orange colors encounter greenish blue waters surrounded by shrubs and bushes.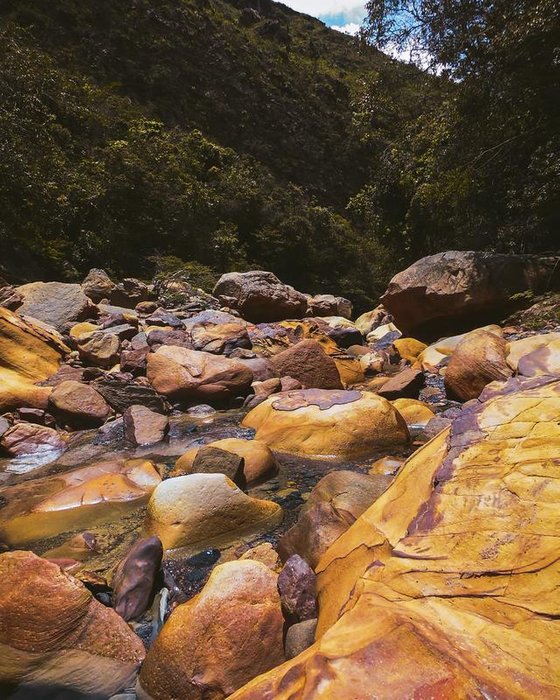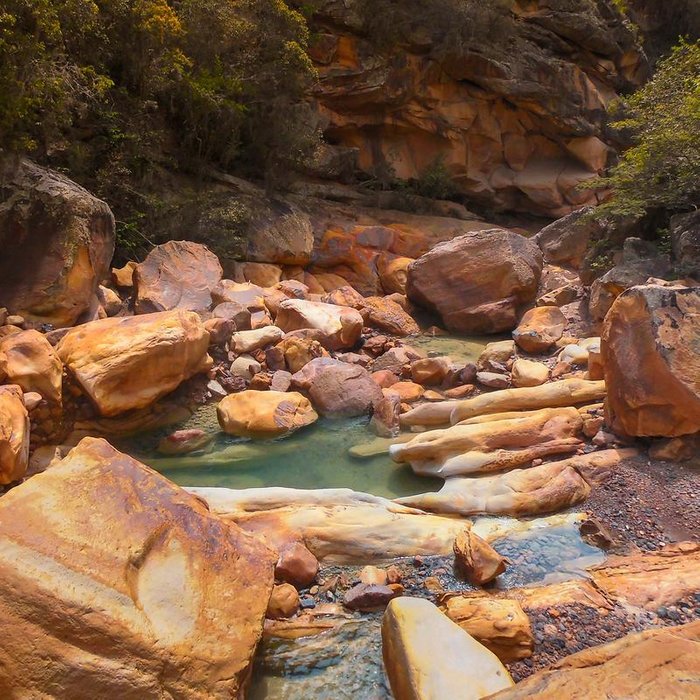 To explore the different water wells you have to climb and jump over giant rocks or continue the ravine's path downwards, that resembles a naked wound due to the erosion processes it has suffered over time.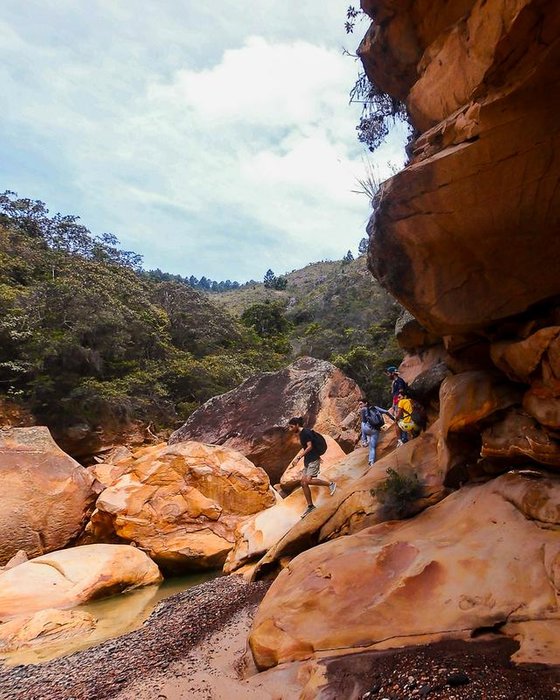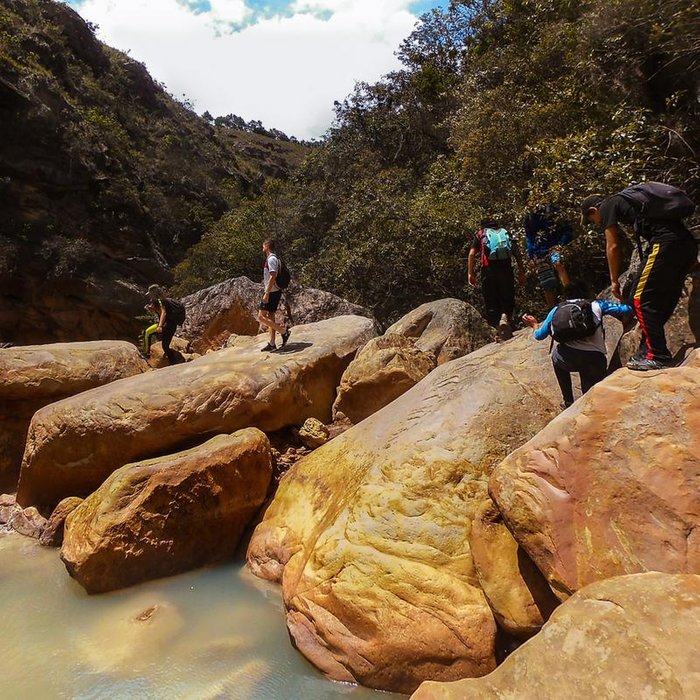 The bare earth seems to tell the stories of its past, and it is not as strange as it sounds, part of the geological origin of the Táchira State is here. Throughout the tour the rocky forms dominate the landscape, while thin water paths meander the mountain creating water wells on its way.
Blue Water Ponds in Las Minas de Lobatera, Táchira State

BENQLH500 Camera | All images are my own.



On this occasion we went to Los Pozos Azules' waterfall and we found it by serendipity. The original plan was to get to Las Minas village and walk along the road, then climb up the mountain untill find some of the natural pools.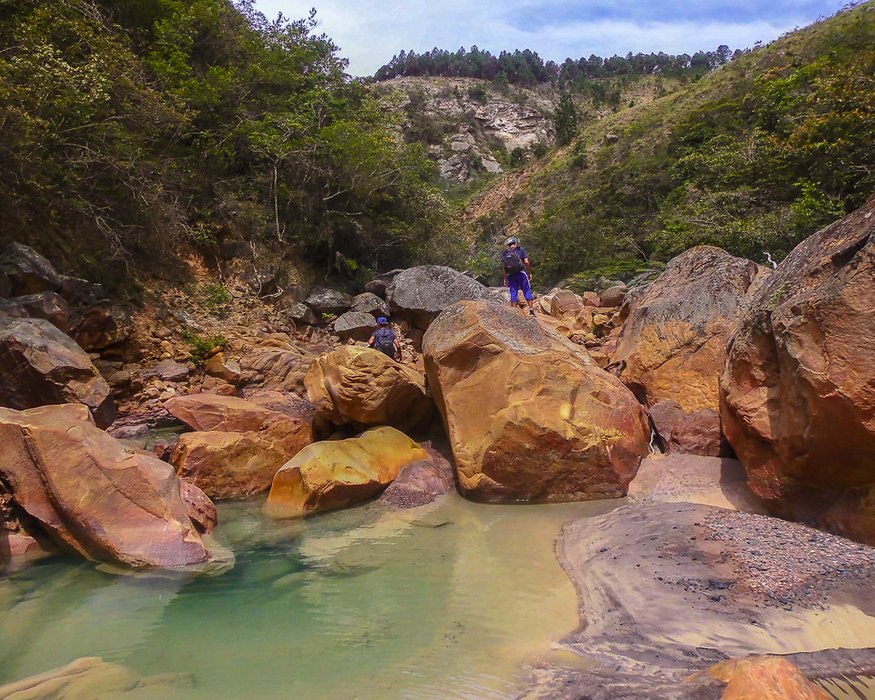 When we got to the village the people warned us that the place was dangerous because there could be thieves on the road... But we remained optimistic about our route. We decided stay together and walk fast the road trak untill we get into mountain. Once we got to the mountain's paths the whole situation became funny.
We continued climbing the mountain looking for a well-sized well where we could all bathe. Without expecting it, just at the end of the course of the ravine we found the waterfall that feeds all the wells. It was quite a surprise and great experience, a lucky find without a doubt. We spent the afternoon there and then we returned home safely.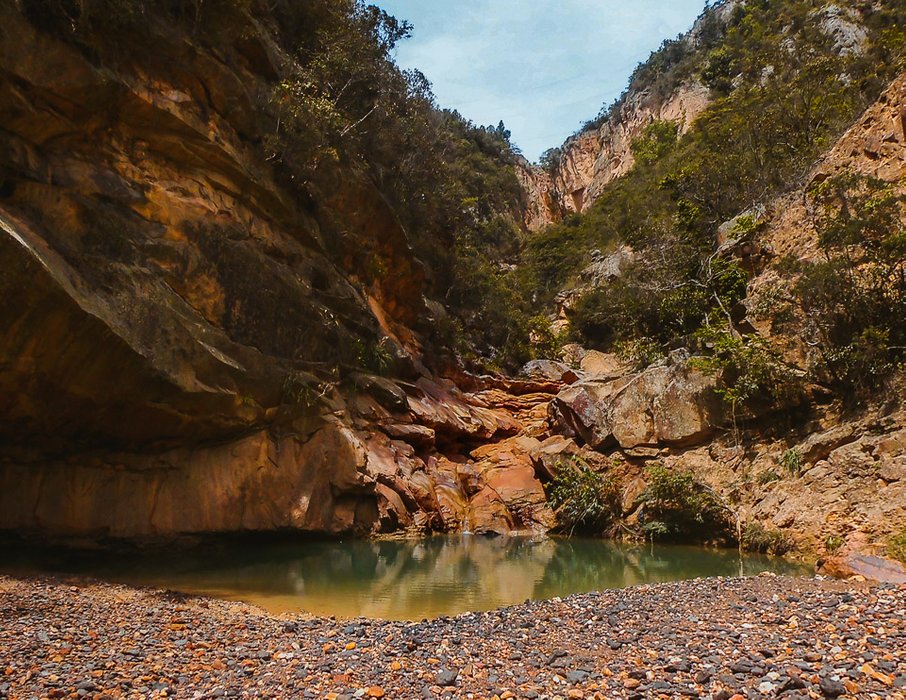 Waterfall in Las Minas de Lobatera. Táchira State.

Foto: Paola Pernía.
Explore(ing): Are photo series that I've been creating on Instagram for a while. The main theme are explorations in nature and adventure tours. I wanted to create a space to share photos and curious facts about my trips, and now it was time to share them in Steemit.
Thanks for reading and good vibes!



---
---
Learn about another Explore(ing) adventure:
---
Posted from my blog with SteemPress : http://eaamez.vornix.blog/2019/04/07/waterfall-and-ponds-in-las-minas-de-lobatera-exploreing/
---