When you feel stressed, burned out, or feeling the weight of life's pressure pressing into you, I say "Fuel your wanderlust."
Take a deep breath and take the time to focus on yourself - reinvigorating the passion in you, getting lost in life's amazing spectacles, and be ready again.
This is my first journey in this series that I'd like to officially call Travel Trotter."
To all my Globetrotters, this is your sign to take that well-deserved trip to a place you have never been to! I'd like to take you on a journey with me into one of Cebu's stunning islands with turquoise-colored beaches, isolated and away from the city's bustling population.
It's a secluded paradise that everyone should be aware of. We'll be on our way if you take this empty seat beside me!
Carnaza Island is a small island off the coast of Daanbantayan, located far to the north. For every traveler, it would be the most ideal experience ever. The island is formed like a turtle and is encircled by lush forest, magnificent white sand beaches, and crystal clear waters.
I recall being astounded the first time I went there, in February 2022. It was a remote island, and being there gave you the impression that the entire place was yours to take.
Traveling there was not only interesting, but also challenging, as we attempted to do it on a budget of P1200 (approximately 24 USD) per person, which included transportation, lodging, and food. We only stayed two days and one night.
What route did we take to get there? Our starting place was Cebu City, so we boarded a bus to Maya from Cebu North Terminal (buses have been relocated to SM City's Bus Station since the epidemic). The fare was P197 at the time, so rates must have changed since then. At most, the journey took 4-6 hours. We boarded a tiny ferry boat bound for Carnaza Island when we arrived at Maya. The price was P200, but we believe it has already been changed.
We traveled for three hours, braving the sea's powerful waves. And soon Carnaza was visible, I'd never been more taken with a location as I was with seeing the island for the first time.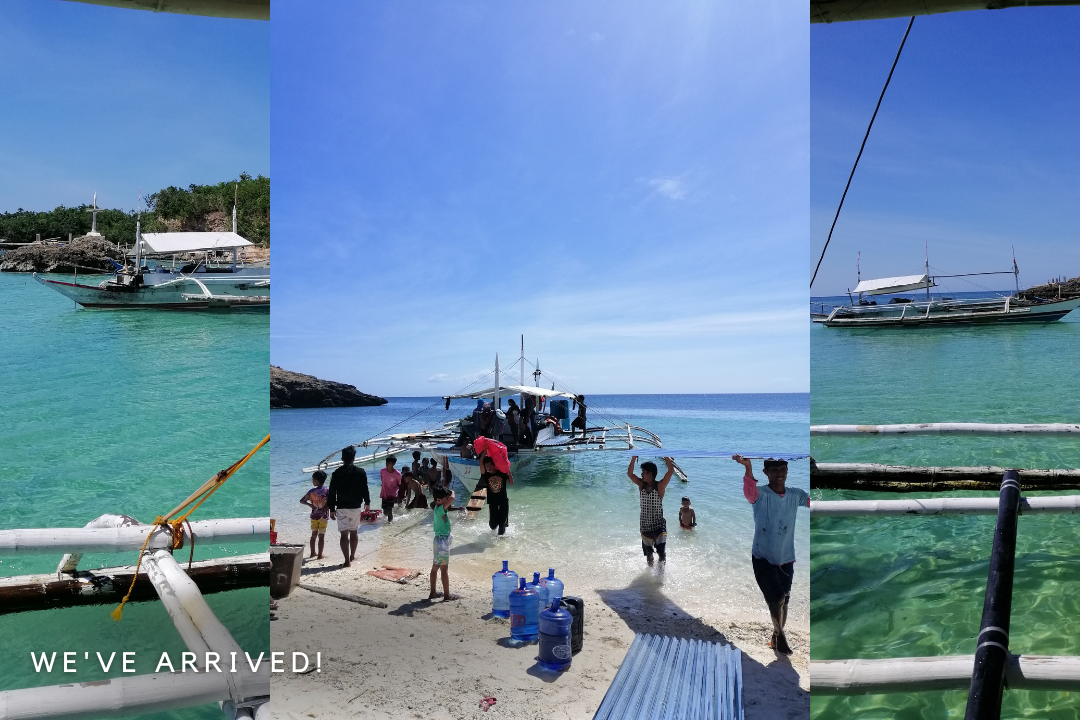 We disembarked, and I was finally able to dig my toes into the white sand. A healthy ocean and the lovely scent of pure air. Away from the city's hustle and bustle, and from polluted air.
We next took a motorcycle to Eco Park, the island's principal and exclusive resort (fare is approximately P30 per trip, and the drivers are such great, polite folks). This is where we spent the night.
Eco Park has Woodshed Rooms; triangle-shaped rooms located just in front of the beach at Eco Park. So, if you want to have a swim, all you have to do is go outside the door and step into the water. The Woodshed Rooms rental is priced at P200 per night and may accommodate two people. If the accommodations aren't to your liking, you can always seek lodging in a nearby town. There are available airbnbs, but they should be reserved ahead of time.
If you wish to go on a land tour, you may already see three destinations for P150 in under two hours. The motorcycle drivers will go out of their way to help you. You can pay an extra P30 if you want to visit more places. They are not only your drivers, but they also serve as your personal tourist guide!
We went to Twin Beach/Liog-Liog Beach. The name comes from the fact that two beaches are separated by a massive rock formation.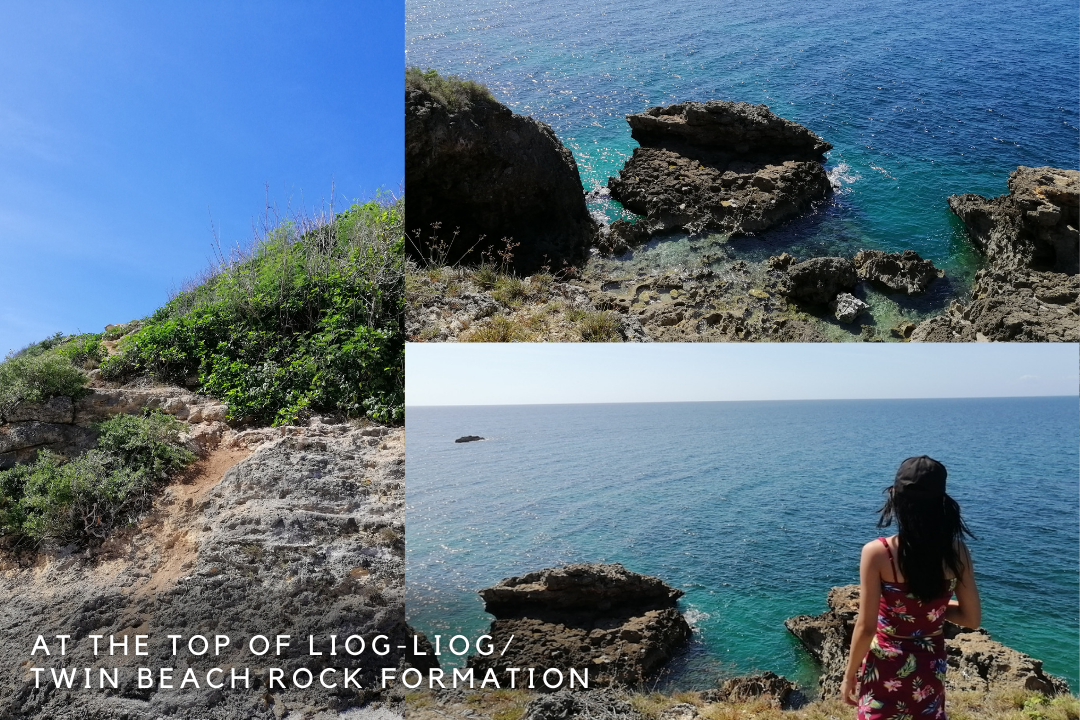 We then proceeded to Kang Gorio Cove. Kang Gorio contains another massive rock formation with a cliff at the end and a little entry to a cove directly below it. Another hidden paradise enclosure awaits you as you delve further. You should get to the underground cave around 5 p.m. to see the sun setting through the cave's frame opening. There is also a beach outside the cove.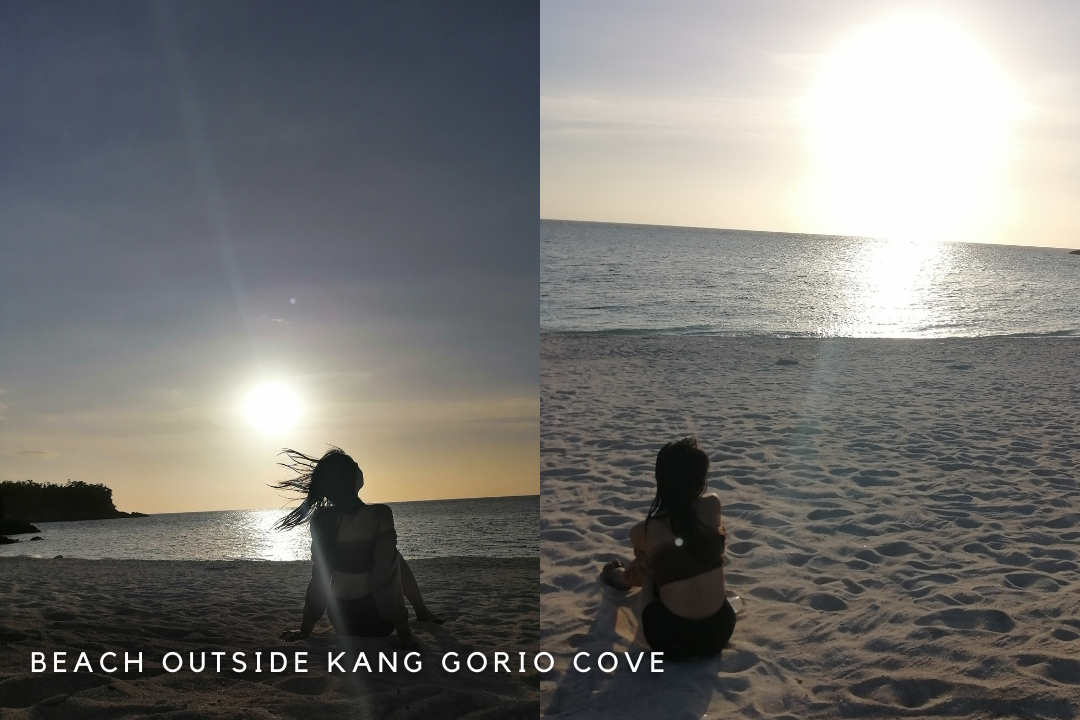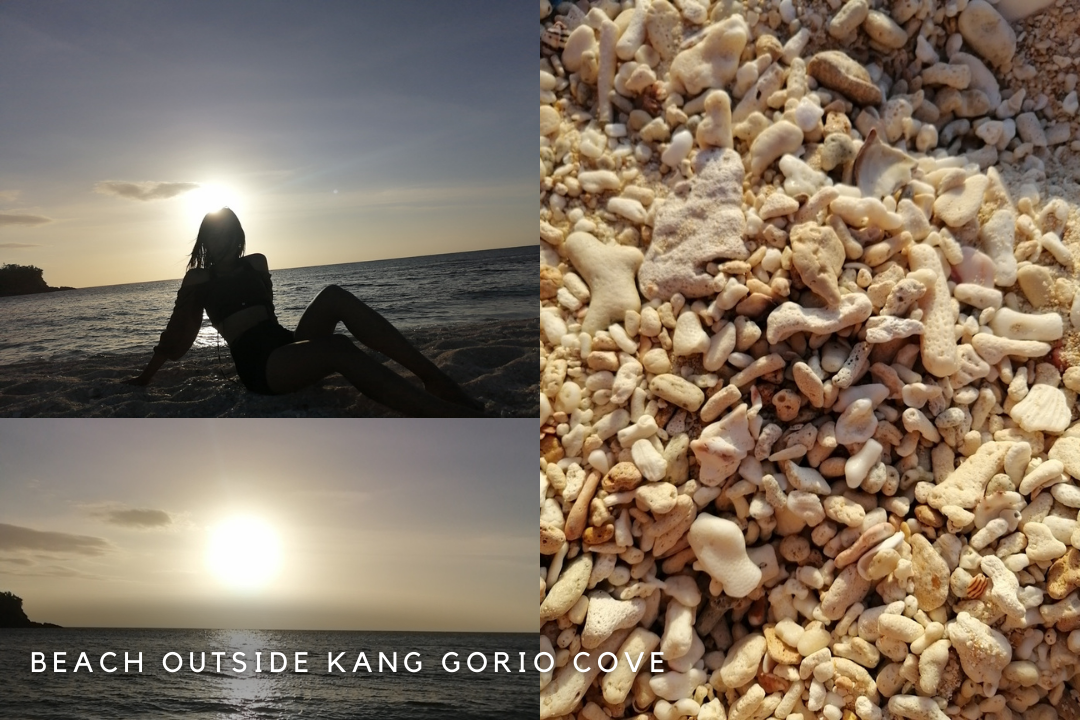 Skull Cove was also on our itinerary. This location has a cave with skulls exhibited on a raised wooden chair in one section. Another beach is in front of the cave, and on the left side is a paved road that leads to the top of a cliff with a helipad landing site. It's yet another overlooking view of Carnaza's abundant beaches.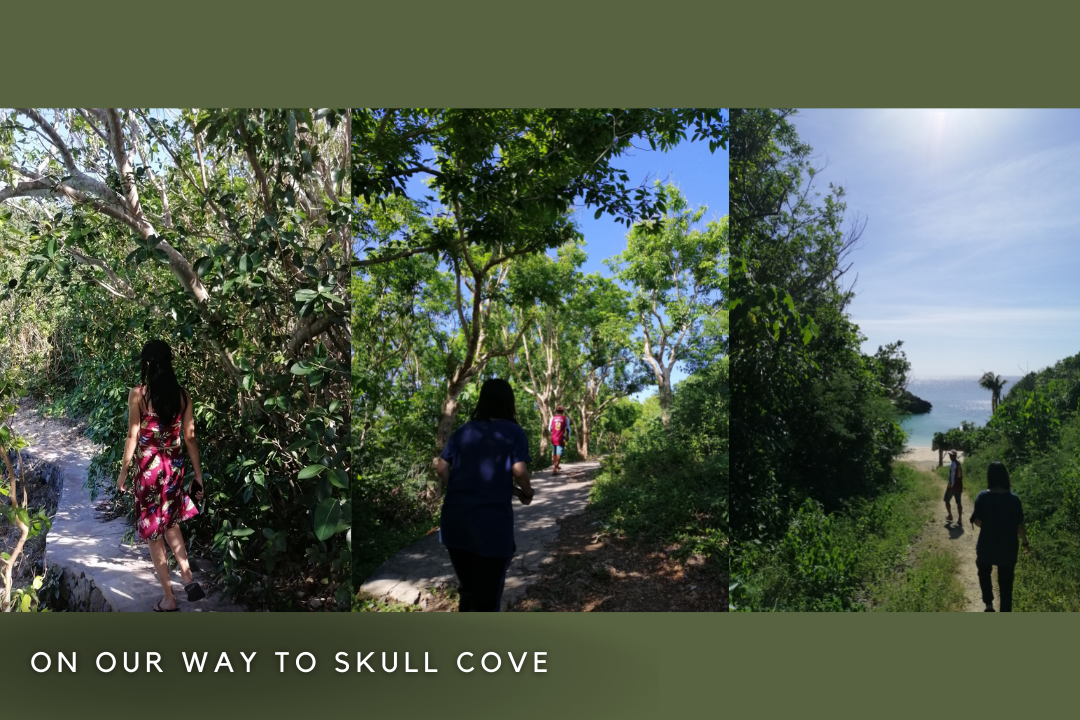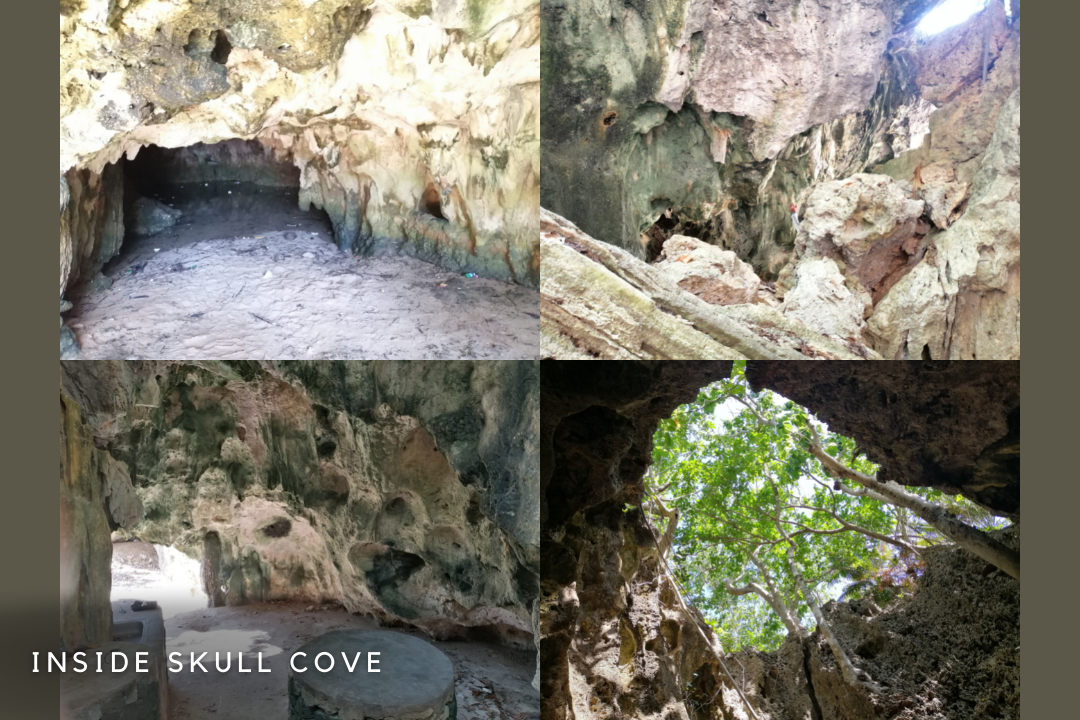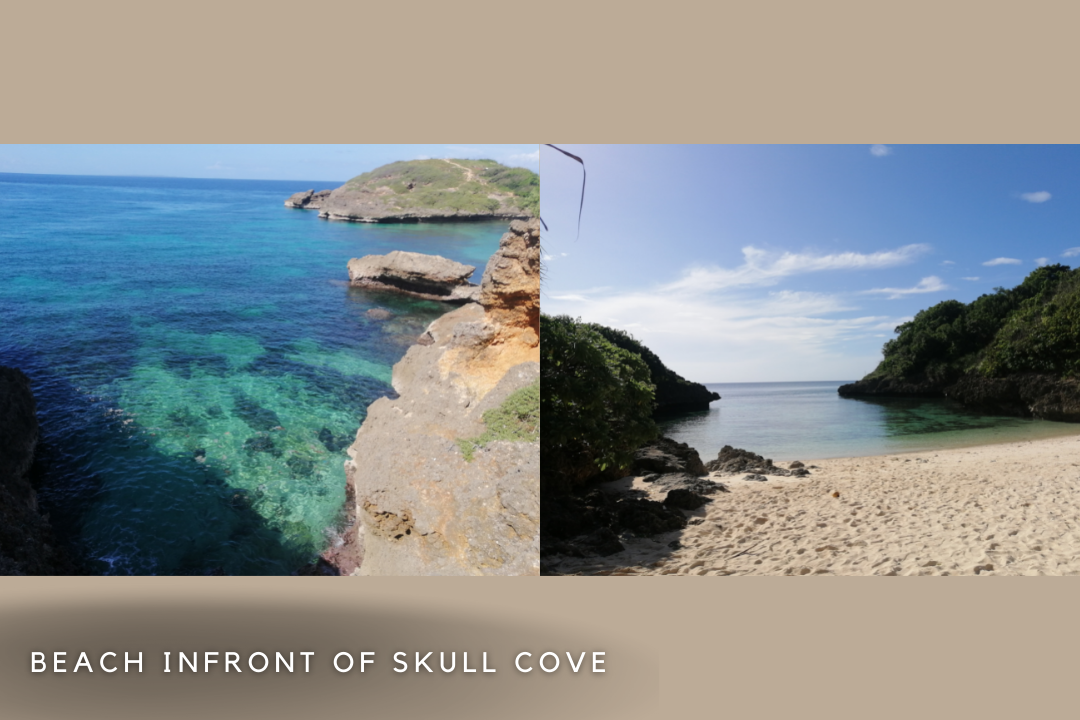 The scenery is breathtaking, with white sand beaches and fresh, pristine sand. It's well worth a summer getaway or a spur-of-the-moment adventure. The people are pleasant, and all of the riders and tour guides are as well.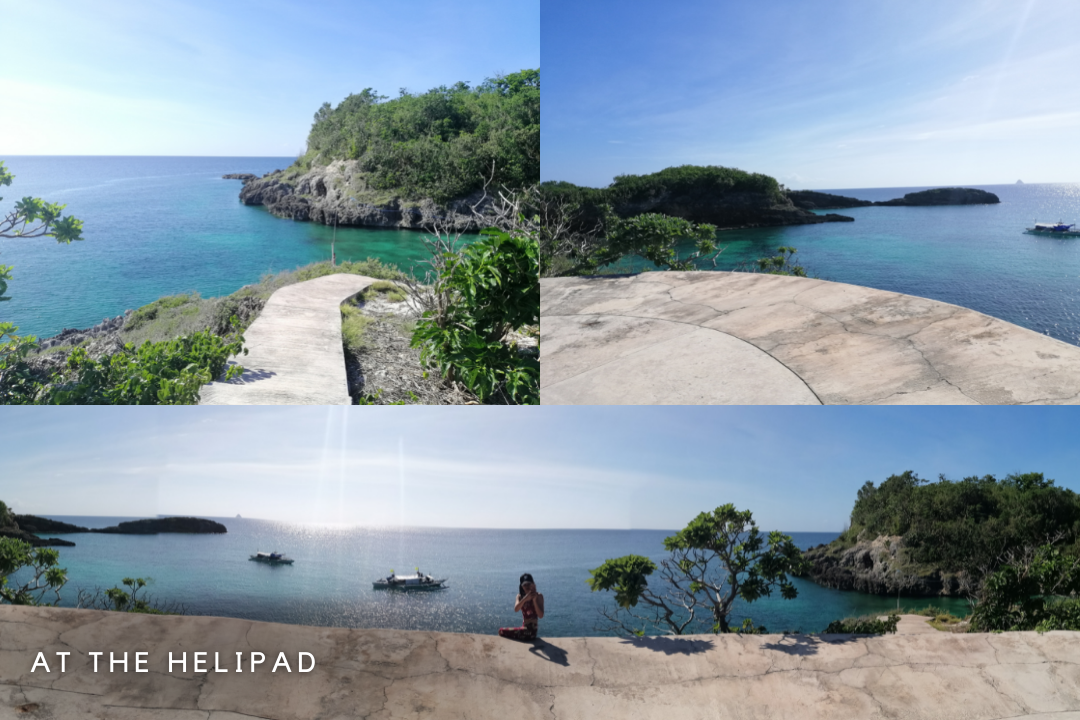 If you're from Cebu or are considering a trip to Cebu soon, I strongly advise you to check out this location. Soak up the sun, take a plunge in the clear waters, dig your toes into the sand, and unwind. Life doesn't have to always be so bad all the time. Travel will always be the antidote to depression.
This will undoubtedly not be our last visit to the location. We'll be back as soon as possible. Carnaza is a magical spot where you don't want to sleep.
And now it's your chance to travel because you've already read this far. If you've been hoping for a sign to start planning that long-awaited vacation, this is it!
Wishing you safe travels and good luck!