Part 1 - https://travelfeed.io/@eiafp/in-search-of-black-rock-city-part-1
Homecoming
The Black Rock Desert is a strange and unique environment. Before Black Rock City's birth, the Black Rock Desert was known for its solitude and dark skies. The Black Rock Desert holds its place in American history as a split point of Emigrant trails going to Oregon and Northern California.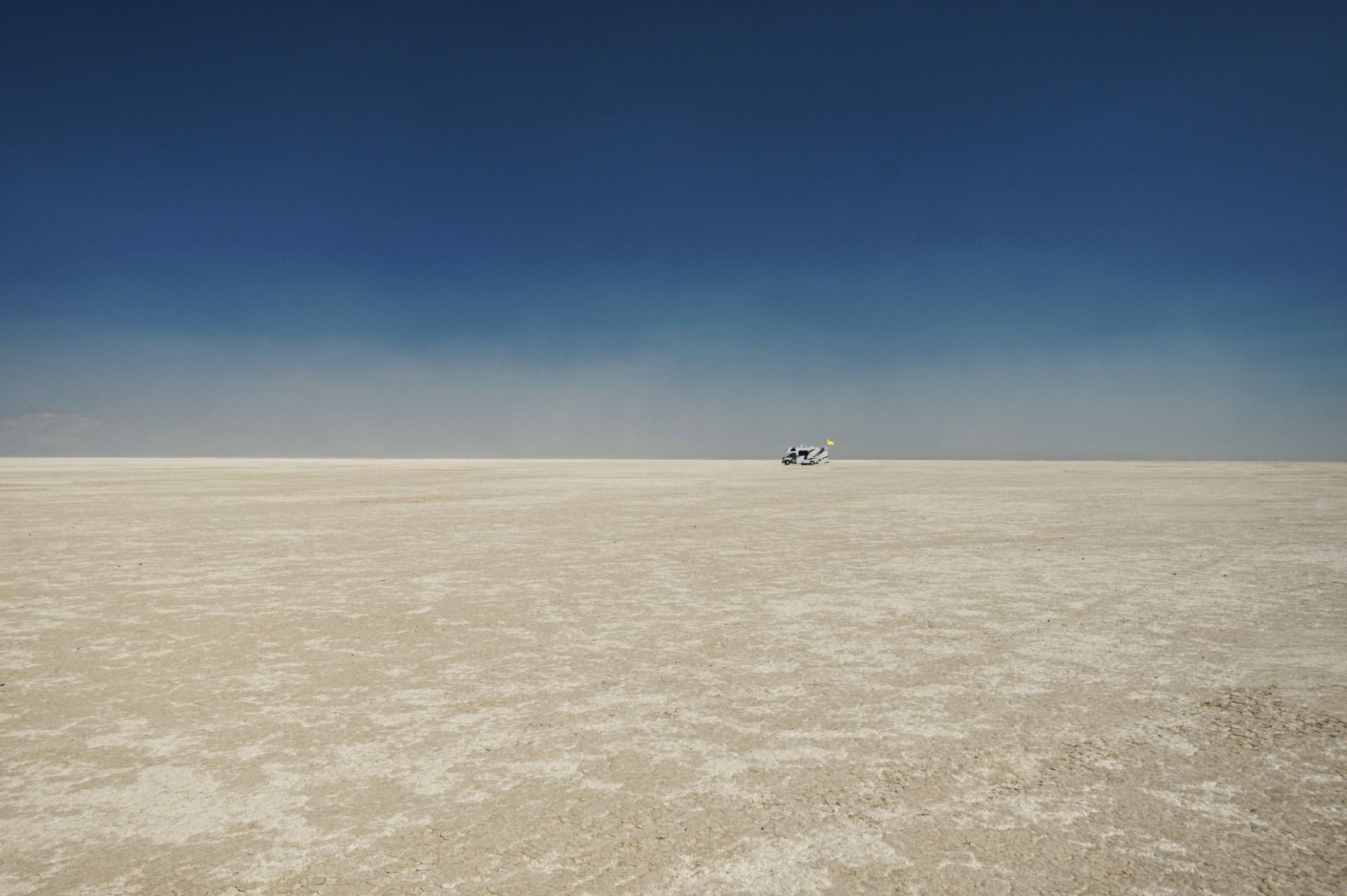 As I descend from the north end of the playa, it begins to narrow and funnel south. I have been following a well-worn track along the west side of the playa. As I near the outskirts of Black Rock City, more random camps appear. I slow down and am amazed at how the BRC has evolved this year. A large mountain on my left, Old Sawtooth Mountain, is coming into view. This is my landmark for my ideal camp spot for photographing the sunset, moonrise, and sunrise. I start setting up camp at 10 am. It is already 80/27 f/c and soon to be over 100/38 f/c, and I need shade.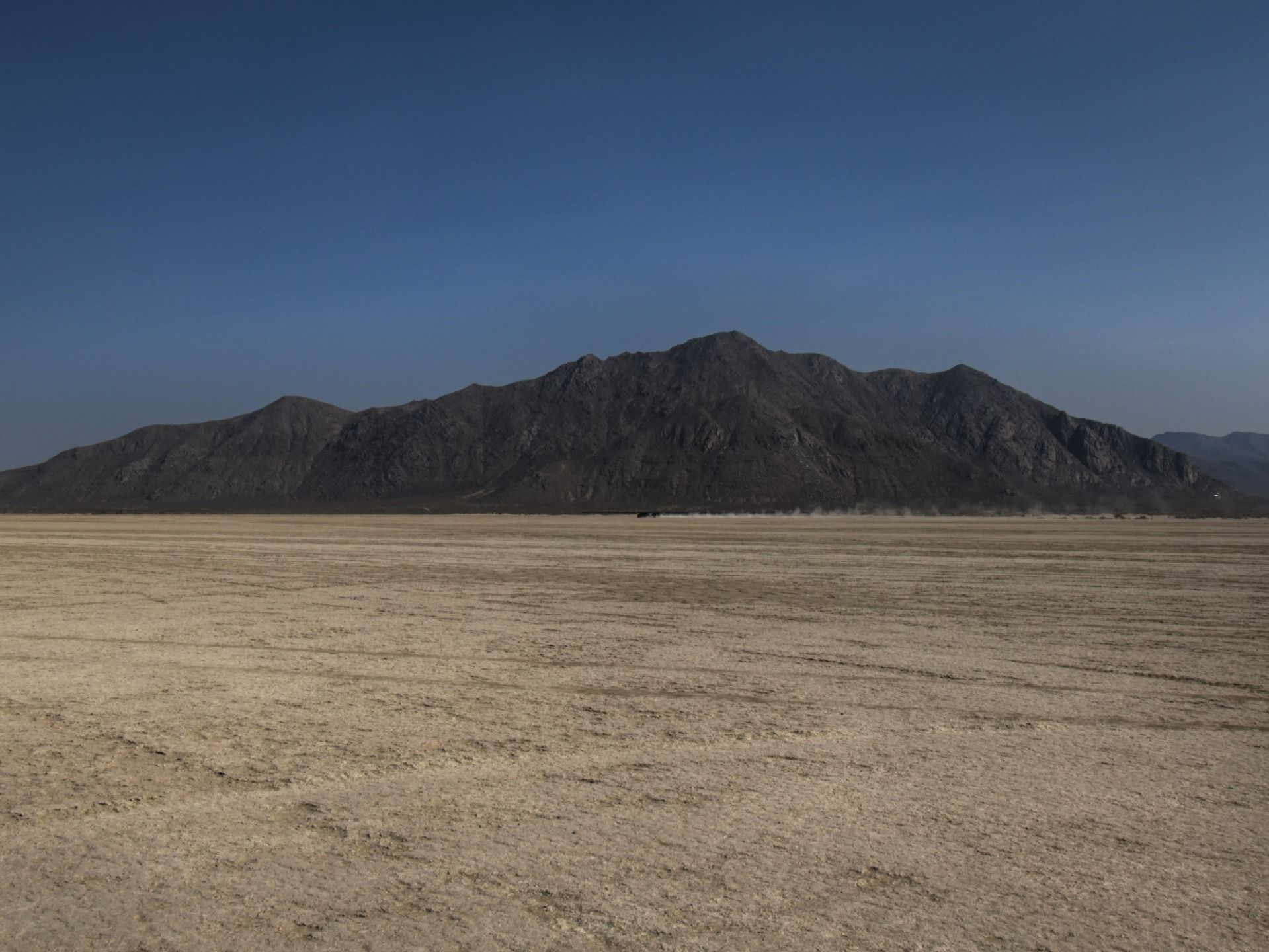 Waiting For the Sun to Go Down
It is 3 in the afternoon and 102/39 f/c. It is freaking hot. My film cameras are in the cooler with the bag of cold mandarin oranges and chocolate almonds, that are quickly disappearing. There is a breeze from the southeast, that is helping me to stay cool. Welcome to the part of Burning Man that does not get talked about.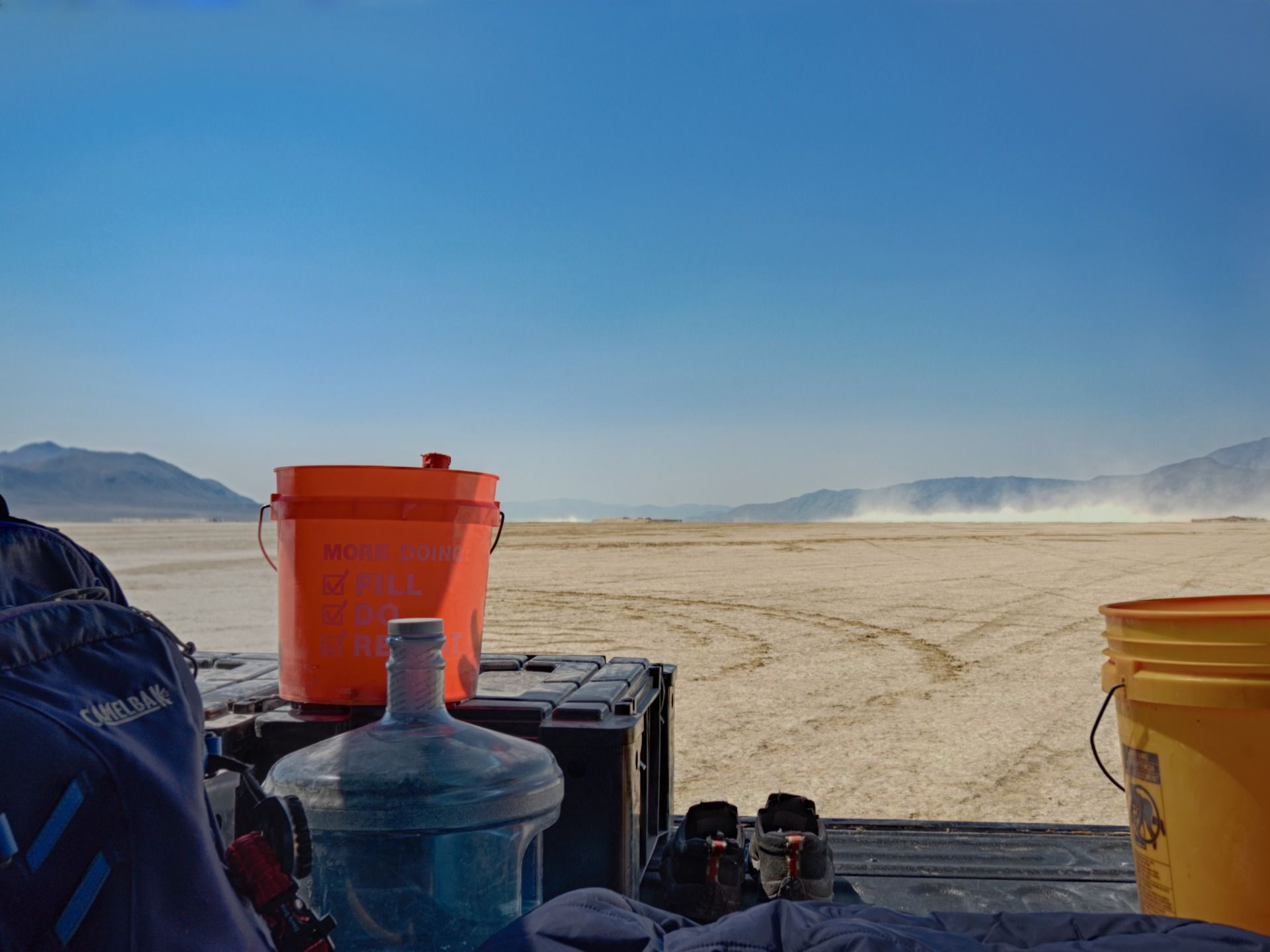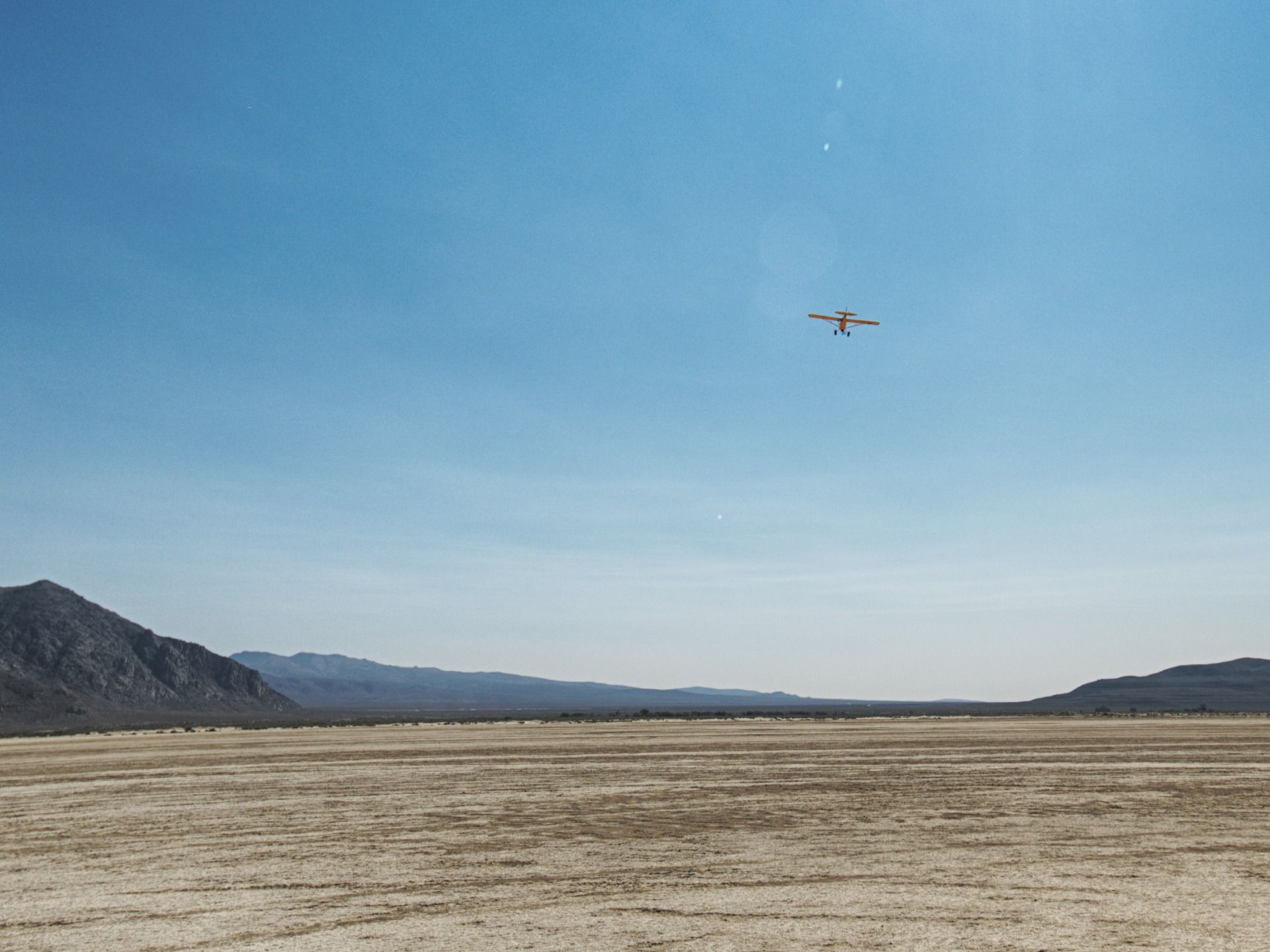 The Black Rock at Sunset
It finally starts cooling off around 6:00 pm. I set my my iPhone on a small tripod, hooked to a solar battery. I have gotten into a habit of doing time-lapse videos of the sunset that I am photographing. I then set up my Nikon D750 on it tripod. It does great things in the dark. More on that in the next post.