There is not a single corner in Coonoor where we didn't say "OMG, It's so beautiful" or "Why, why is this place so pretty" or just tried to take it all in a breath! That is the real and raw impression of Coonoor. I loved Coonoor before going there and I still do, and always will!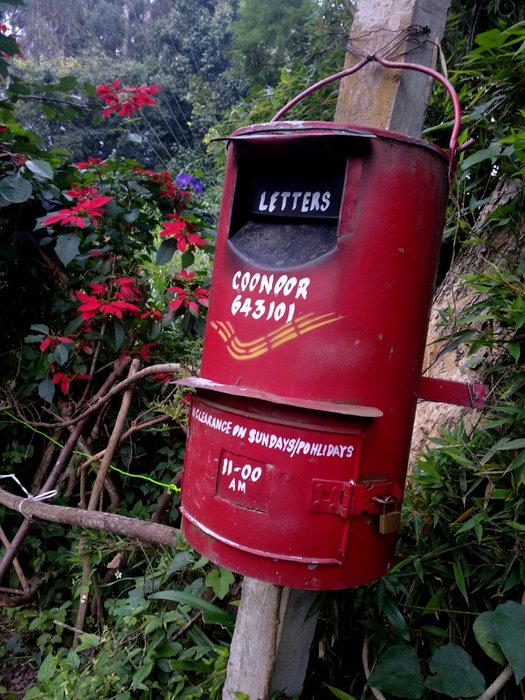 Coonoor for me was not just any place but somewhere I always wanted to be and loved in my imagination. It was a long wait of 3 years until I came to know about Coonoor. I mean, I didn't even know there's a place called Coonoor in India or in the nearby state of my hometown.
I came to know about Coonoor from a British couple visiting India in 2016. Ever since then I wanted to go there. There was a Bollywood movie Kapoors and sons shot at Coonoor and that impressed me more to go there one day and live. Finally, there I was, in Coonoor and all happy.
There was not much of a plan except one. I just wanted to be there and live there. Chi is from Taiwan and was backpacking in India. We met in the previous hostel and she decided to join me, and we were the only ones in the hostel we took in Coonoor.
Coonoor is a tiny town and normally people who visit Ooty take a day or half a day to cover the tourist attractions in Coonoor. But, I was not much interested in going to the parks and viewpoints there for (a) It gets crowded and (b) I have a weird feeling that tourist spots are pretty lame.
My plan was to get a place for a month rather than a hostel or a hotel in Coonoor and then explore. So, the first days were an effort to find such a place. Chi also had to get a parcel from Kerala for which she needed to be at a place for a few days, one week seemed to be a safe option considering the public holidays and postal services.
With that in mind, we were started walking pretty aimlessly to find a place to eat. We were told about the nearest center for shops and eateries was Bedford.
Bedford was more of a busy junction from where roads go for different directions. Once we were there, we had many options to eat but we both were looking for something that is more of local cuisine. But,.. wait, did I mention we had someone else traveling with us for a day? Well, this particular person had different interests. Okay, back to the story.
We ate something from a place that had a good rating on Google. And it was good, I think I'll share the review on Tasteem. Then we went to this small supermarket in Bedford circle.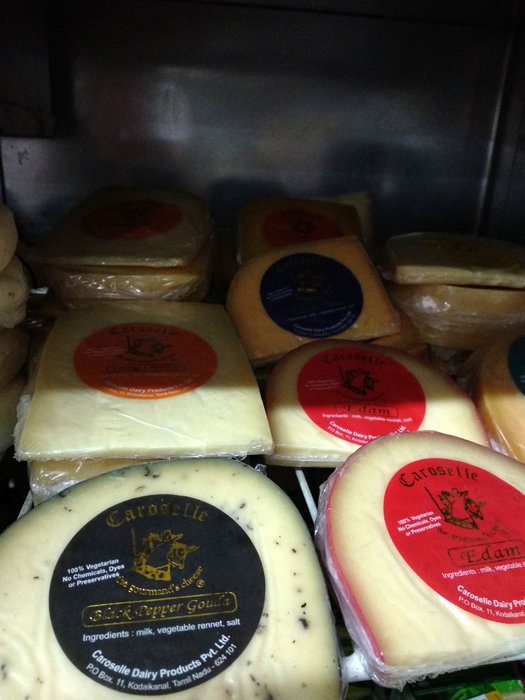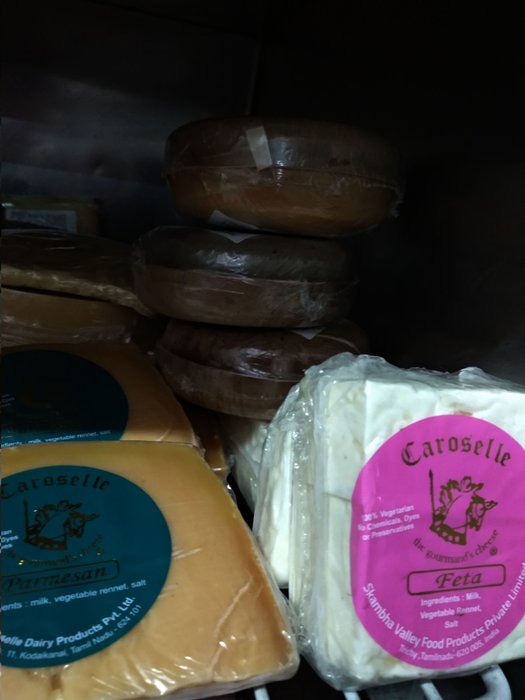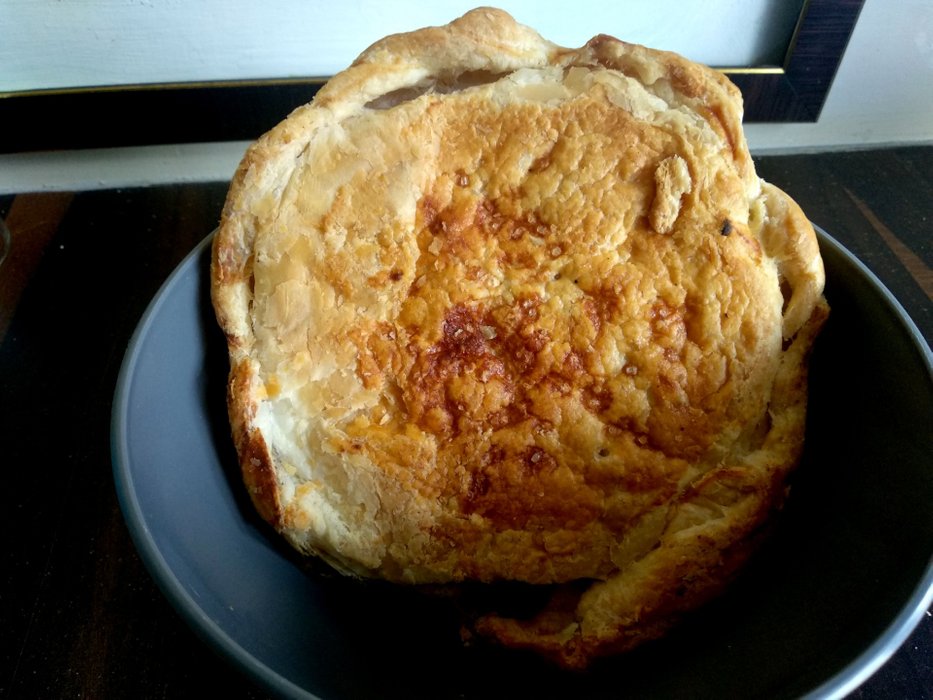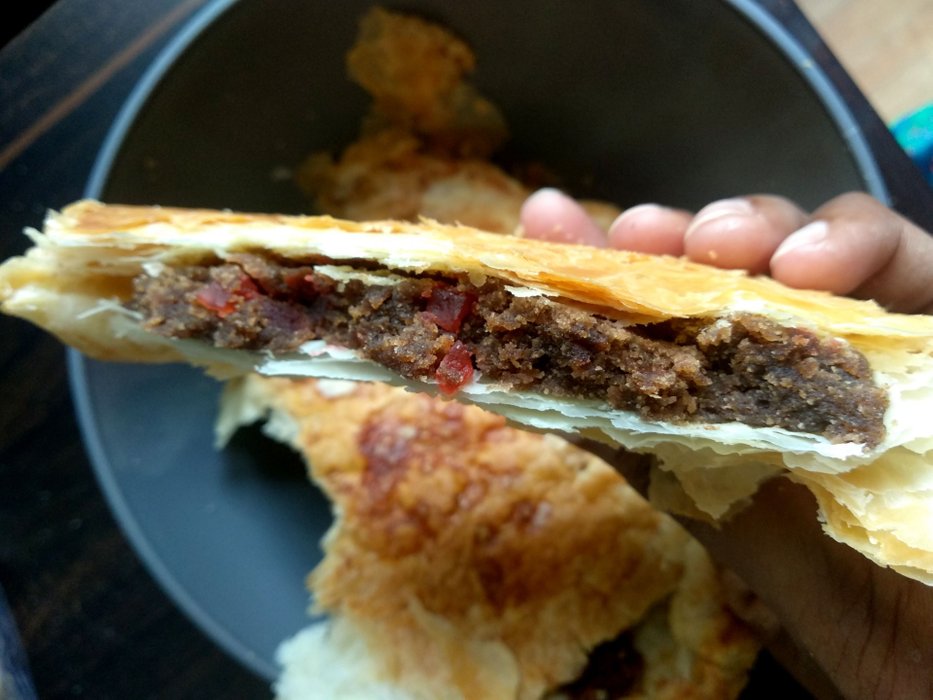 One thing I noticed is the options for cheese available here. I have not seen these packaging much in India. Well, recently there have been many but not like these ones. And also pickles that are homemade, and few everyday items that a standard supermarket is meant to have.
We had our small grocery shopping there and this tiny supermarket became our go-to place for everything in the coming days.
Is Coonoor Worth Visiting?
When I was in Ooty and shared I am planning to go to Coonoor for a longer time I was told it would be boring. So, I was a little unsure of how boring it would be before reaching Coonoor. And an easy google search will prove I'm not the only one who has a doubt if it is worth visiting Coonoor.
Well, I had my over-romanticized imagination love for the place. But, now that I have been there, I can say it is definitely worth it. Maybe not for a week or a month depending on how you enjoy your travel but Coonoor definitely is a great place not to miss.
So, we were out on our first day evening and headed towards Sim's park, which is one of the attractions in Coonoor. It is a huge park with a large area and built more than 100 years ago. The park was not the plan, so, we walked past the park. And I must tell you the best thing you can do in Coonoor is just walk around Coonoor.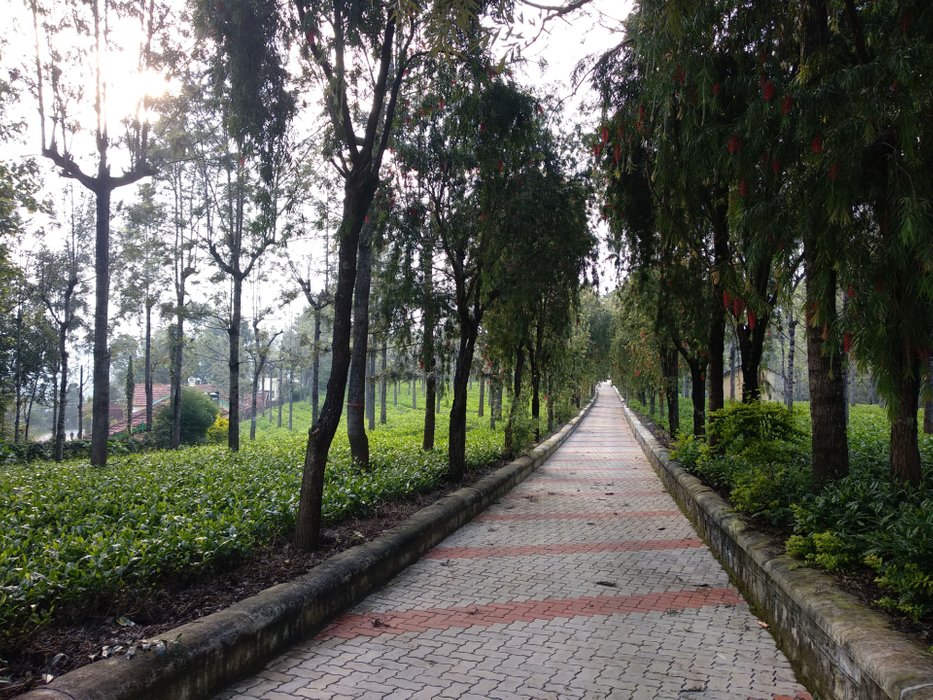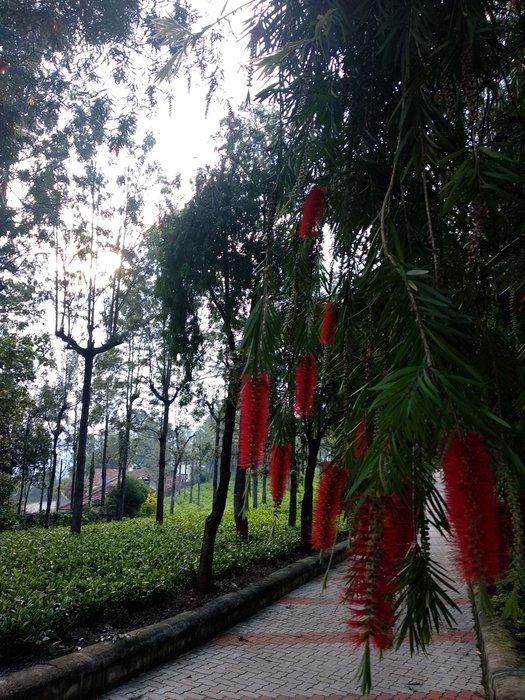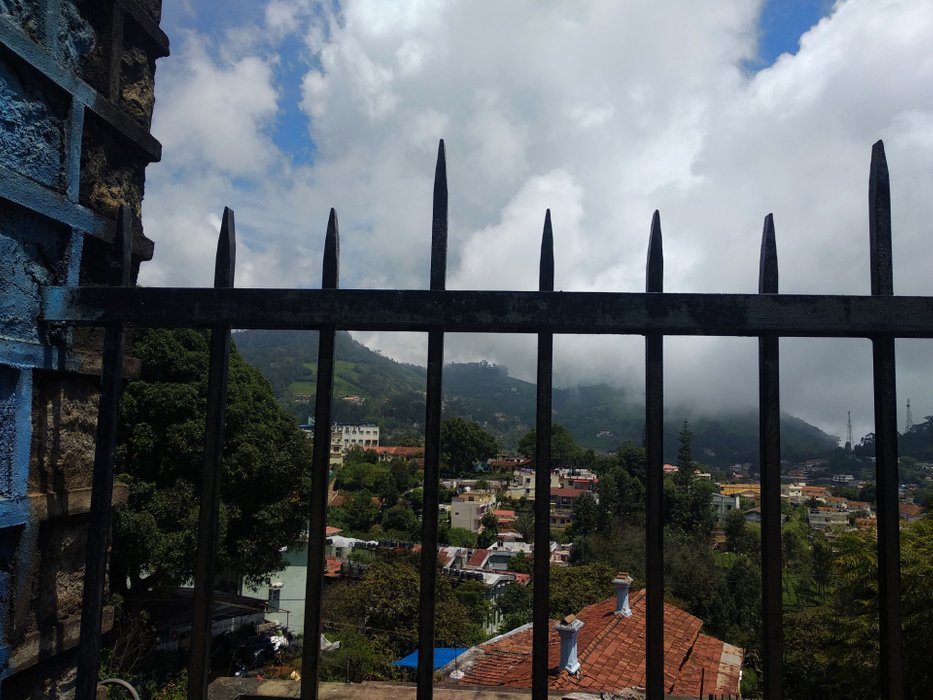 The above pictures are just a few we stopped and took pictures on the way (more follows :P). The view of fog moving covering and uncovering the Nilgiri ranges are one of the best sights. And it was not even a special view, just a random scene climbing up the road from Bedford.
That pathway with the red flowers lead to a hostel, a women's hostel. The building was such a vintage house we fell in love with it seeing it from a distance. And I only realized it was tea plants on both sides of the path.
I think we looked so alien with our wide open eyes and smiling clueless. There was a girl who passed by us to that hostel wondering either we were crazy or there to rob the place.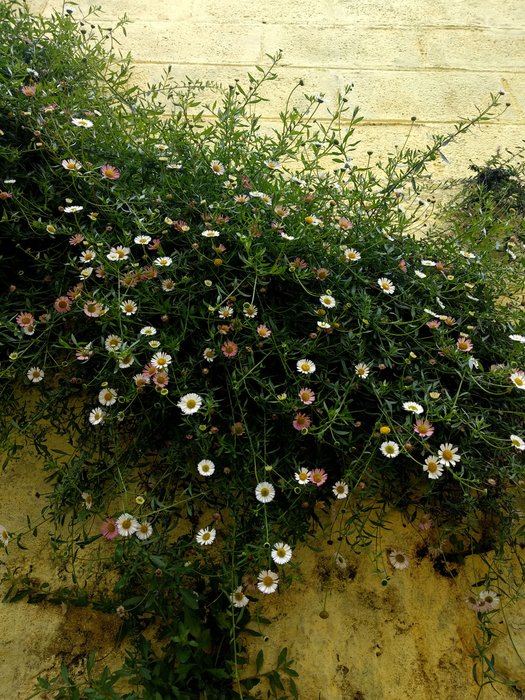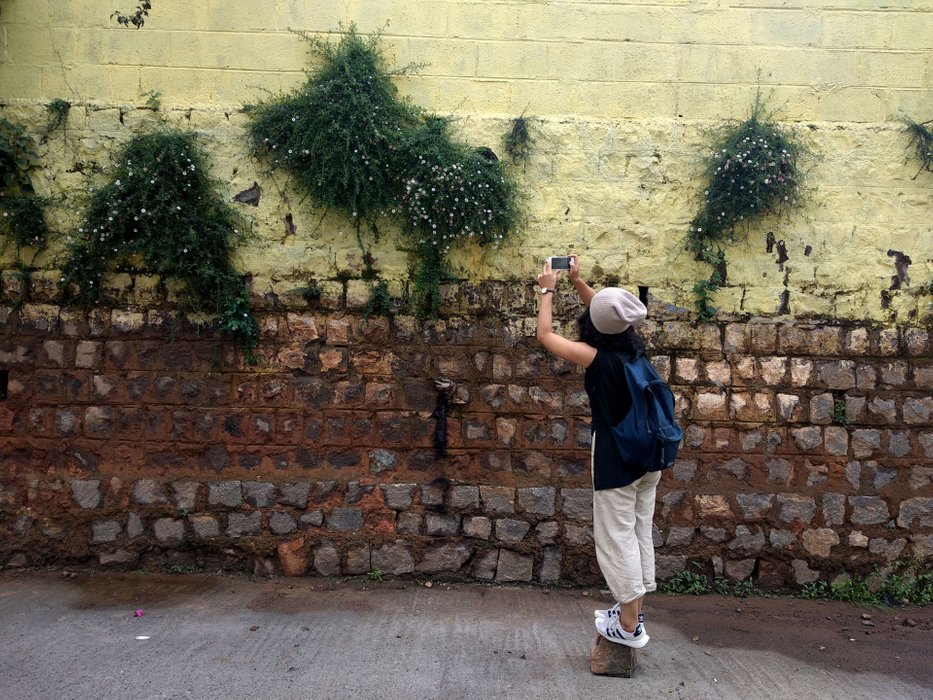 With everything these places has to offer, one thing that you will not leave without seeing in the Nilgiris is this tiny flower. They are everywhere, in a very pretty white and pink colour.
The best part is it grows on walls, drainage pipes and at very random places. And yes, we made a good effort to take pictures of the same each time we saw them.
I'm sharing a few more pics from our walk that day before we found our favourite tea shop in Coonoor.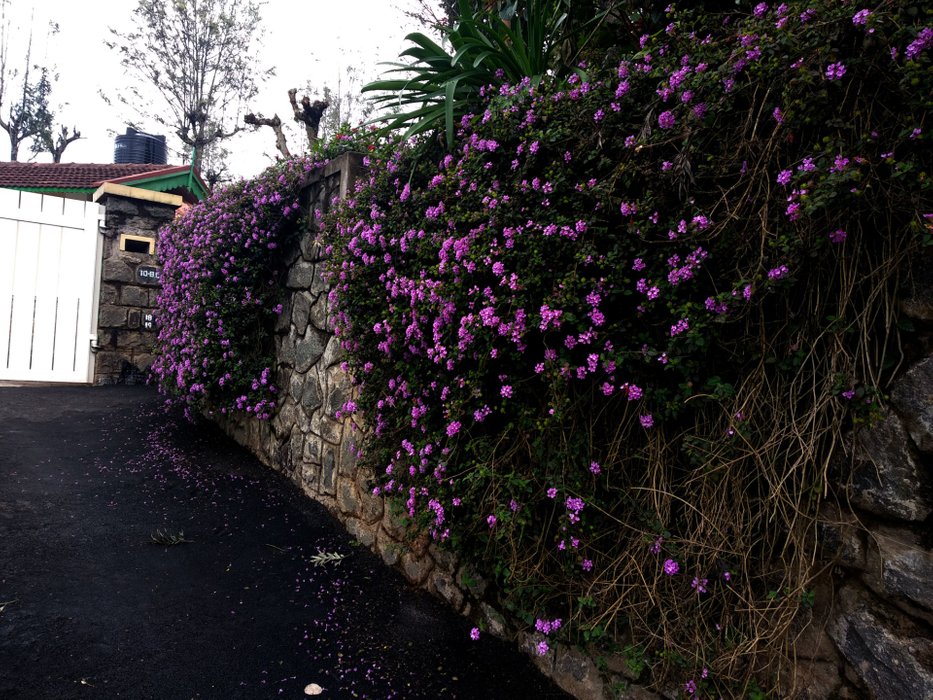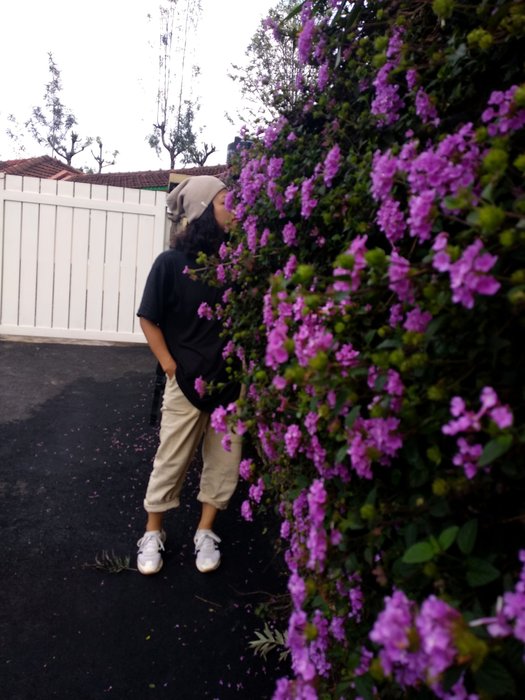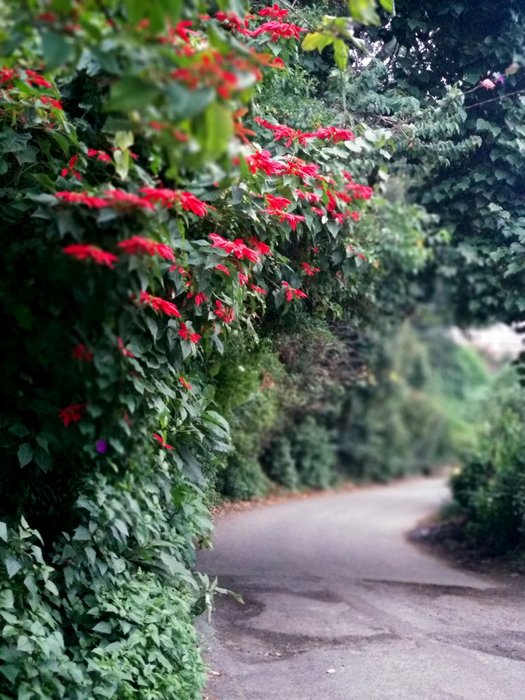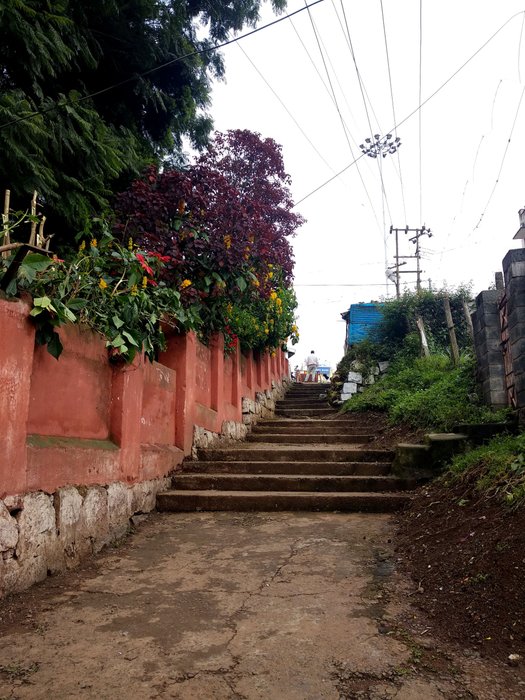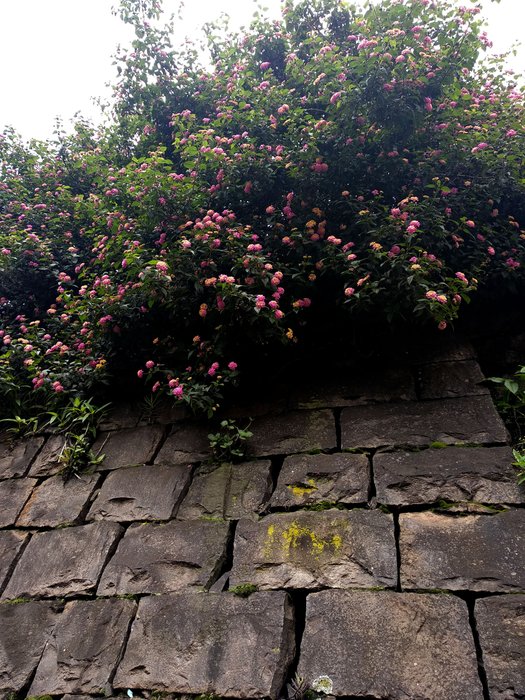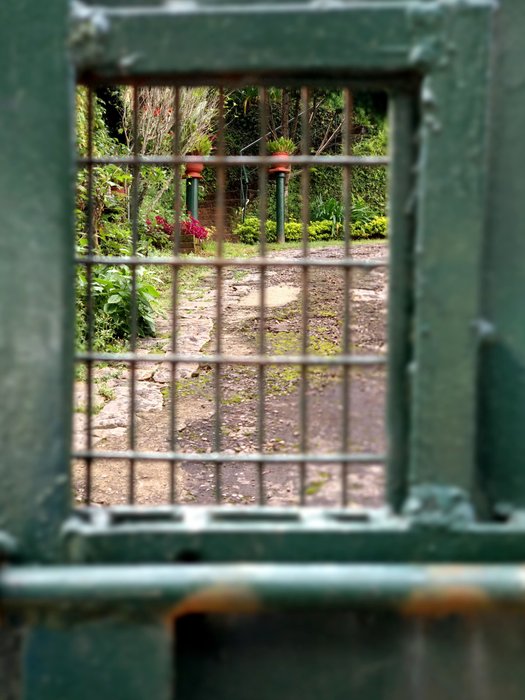 Oh wait, did I mention the houses? They are so pretty too. Most of them belong to colonels and other army officials and they're huge. The best part is they all have these beautiful gardens.
I know it is not the best but we even tried to get a peek into the gardens of some houses through the gates. Most of them seemed vacant but had a well-maintained garden.
The Lucky Emoji Leaf Hunt
Coonoor is all green and flowers everywhere and Chi mentioned this leaf, which is there in the emojis. This one Search Results 🍀. For me, it was just another leaf emoji. Then she explained it is rare and lucky to find the ones with four sections or leaflets or you know, whatever that little heart shape is called.
She was very persistent in finding one to show me. I don't think we left any corner with these tiny plants without searching for the same. To be honest, I don't think anyone has done anything with this much dedication :D
But, unfortunately, we couldn't find one but I believe that there exists a four-sided cloverleaf and if you didn't know about, then next time you find it, believe there's some good news coming your way.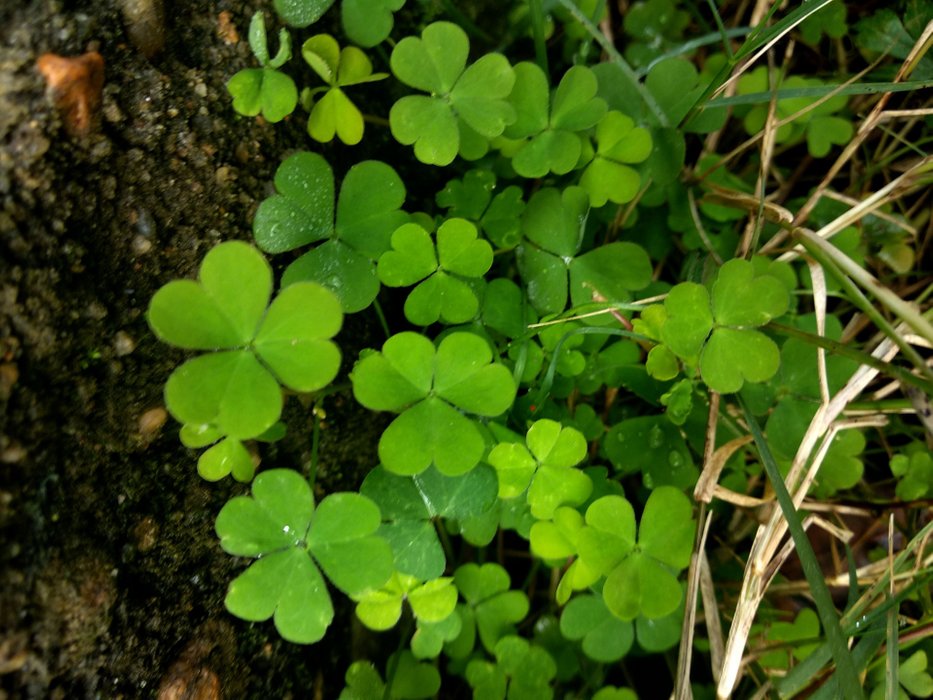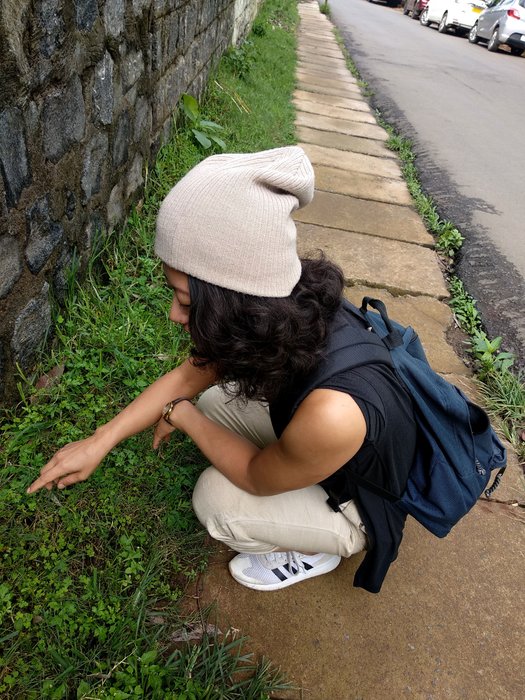 The Green Shop
The green shop in Bedford was one of the first places we went for shopping. I was looking for any information on finding about the Toda tribe and when I saw their signature dress materials there was no need to wait any longer.
The Green shop is a franchise retail shop of "The last forest". A brand name we started to see almost everywhere in the shops around Nilgiris. The shop sells products made by the communities and shares the profit.
Green shop as the name suggests has natural products ranging from clothes, books, toiletries and more.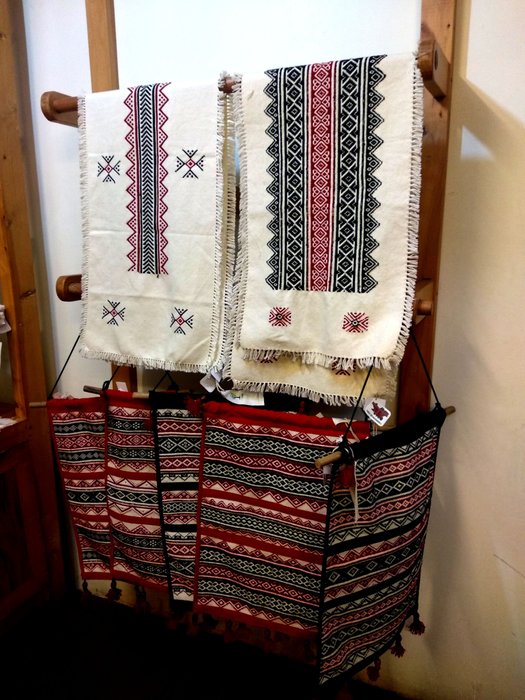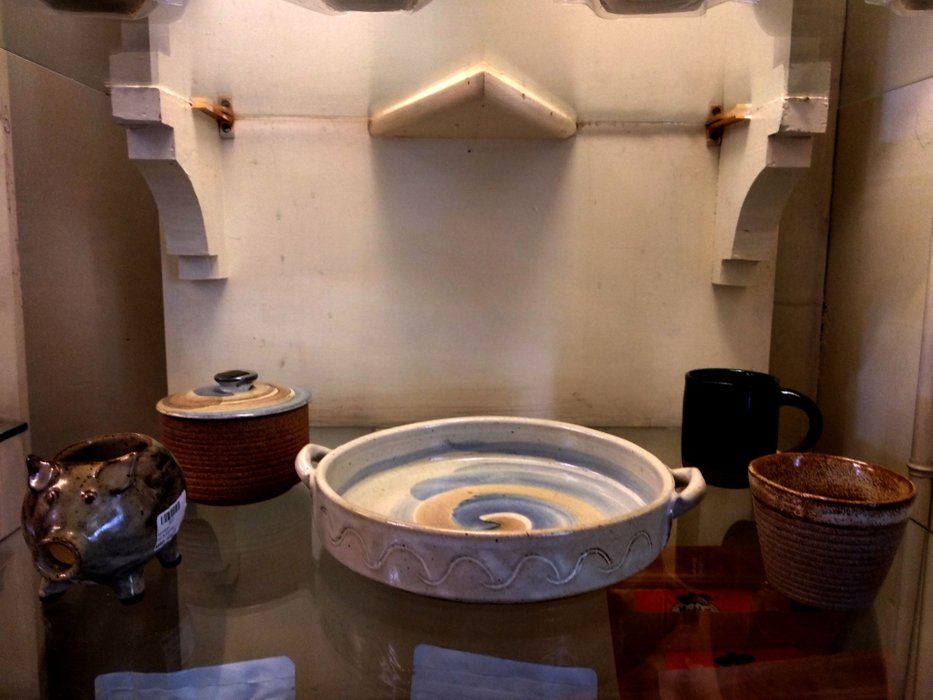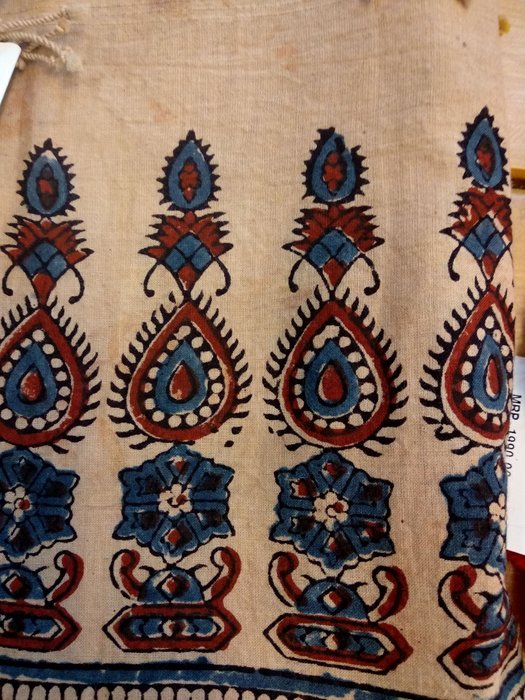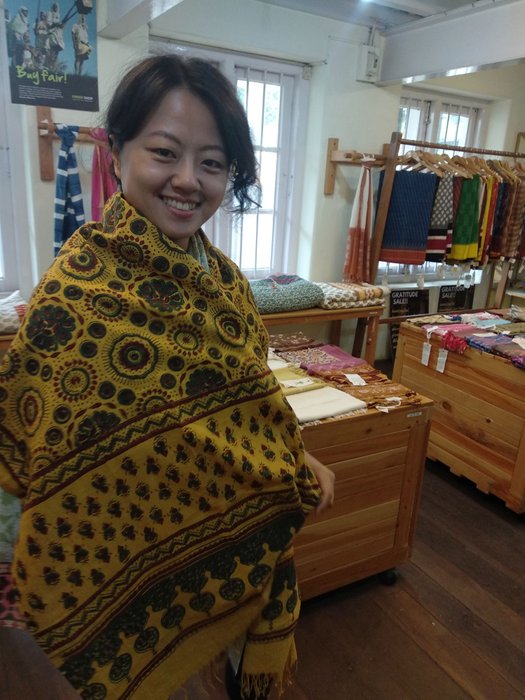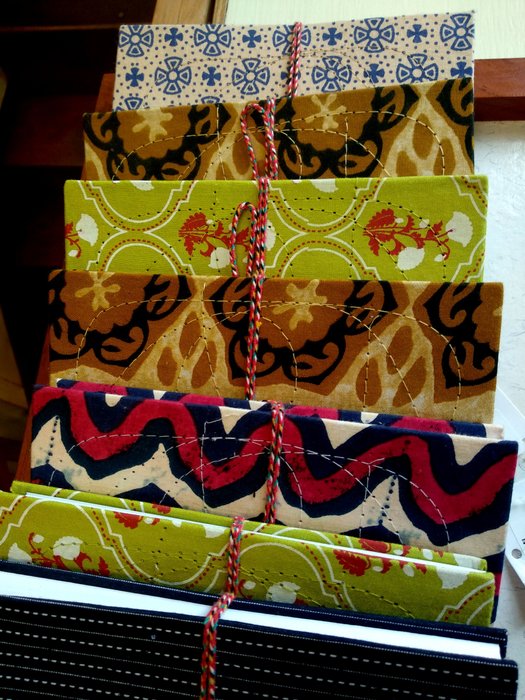 There were these journals with really pretty craft covers and it was a battle to fight the temptation to buy them. They also had these paintings by Irula tribe. The shopkeeper says a part of the profit goes to the tribes who make these products.
Chi bought some apple cider vinegar from there and it was good. The last forest products were also available at different shops here and it was of good quality.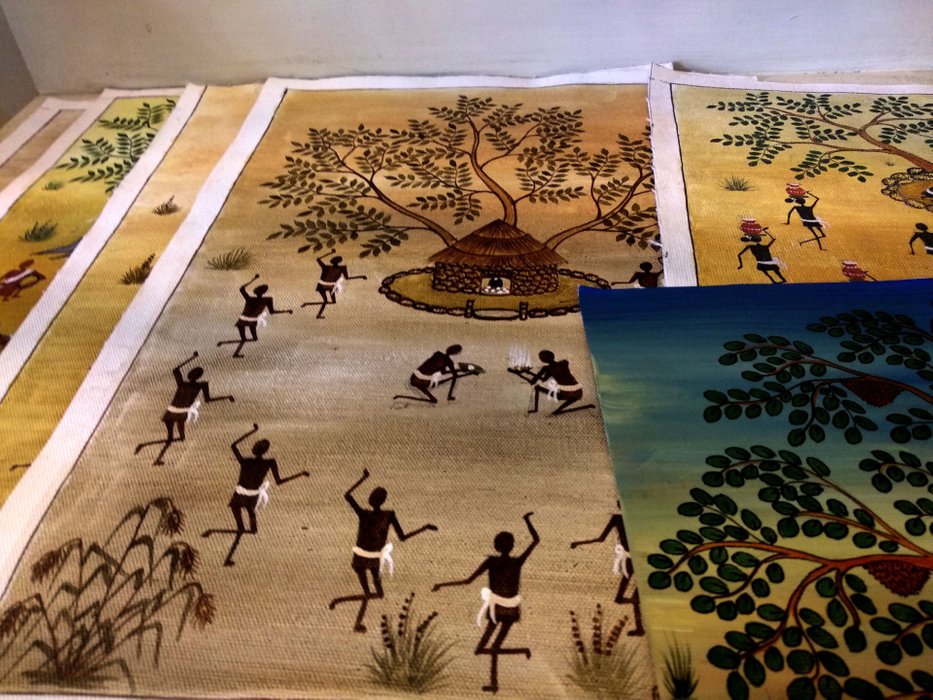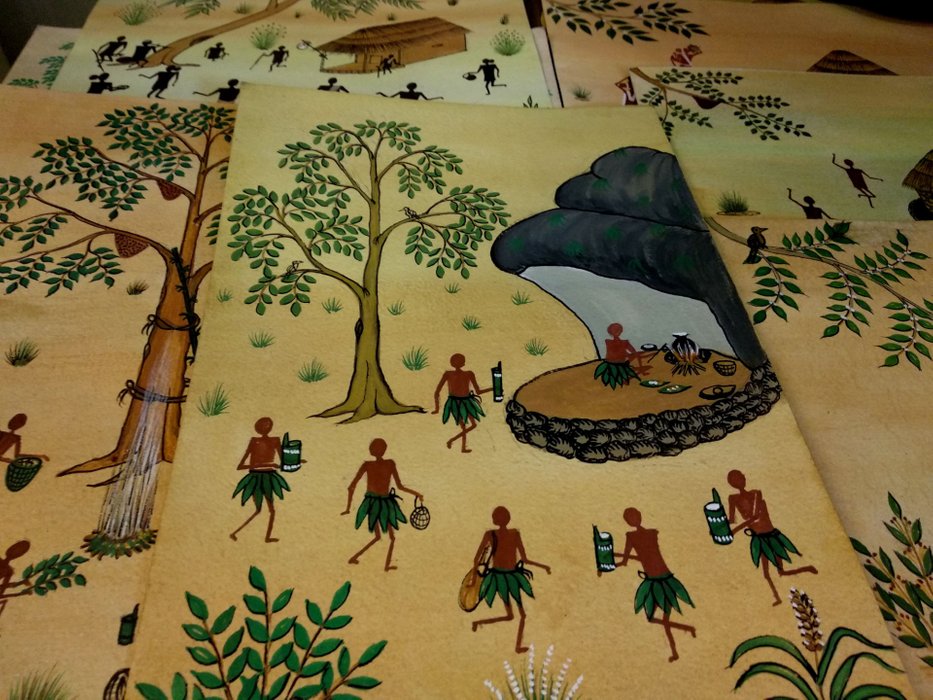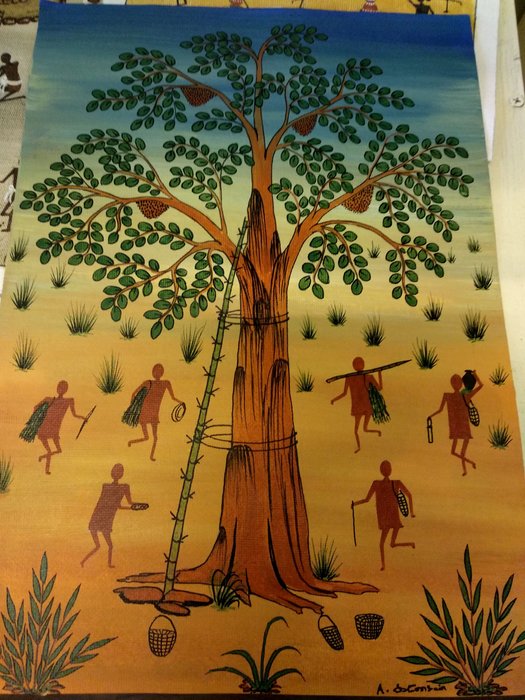 Finding TANTEA
Somehow while walking we came to know that there's a place called TANTEA. The next mission was to find TANTEA shop and have a cup of tea. We reached at this board and thought that was the place we were looking for.
It wasn't quite where we wanted to go but the gates were open and so we went inside hoping to find the tea shop. Instead, we found an entrance with so many flowers and a cute guest house.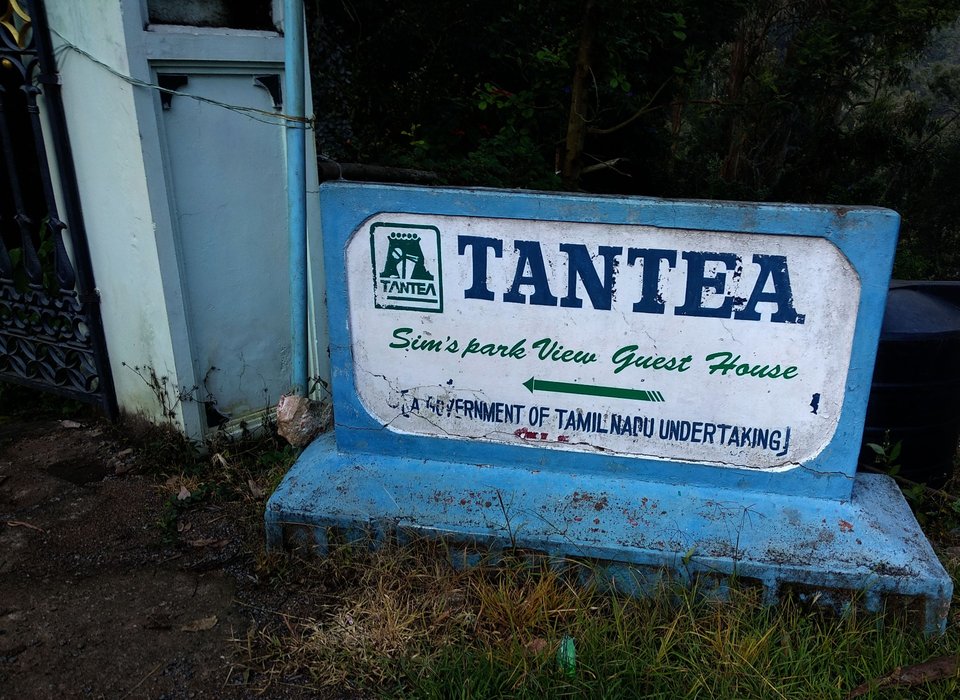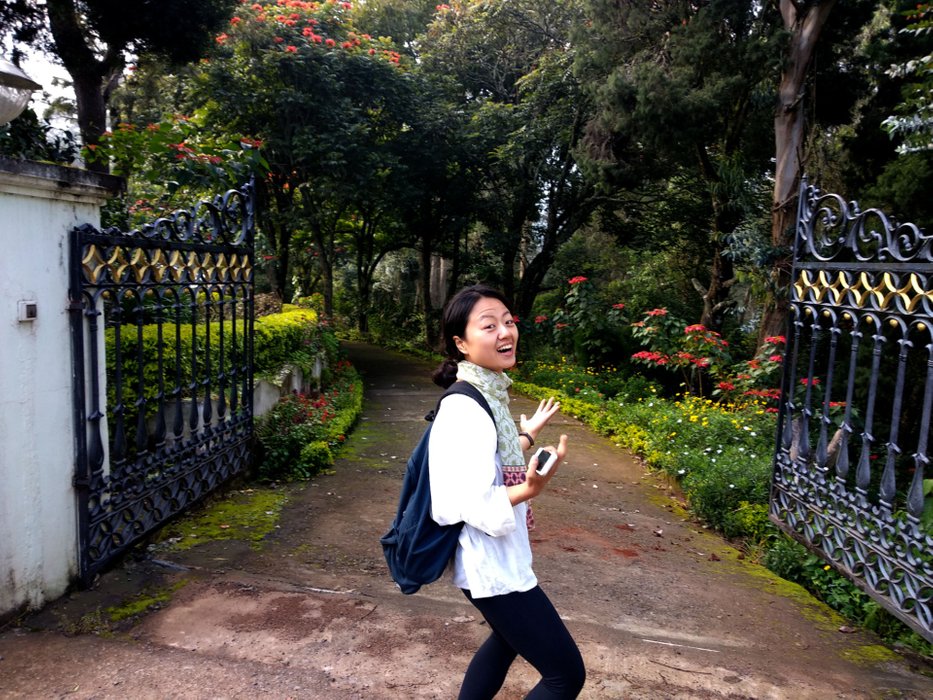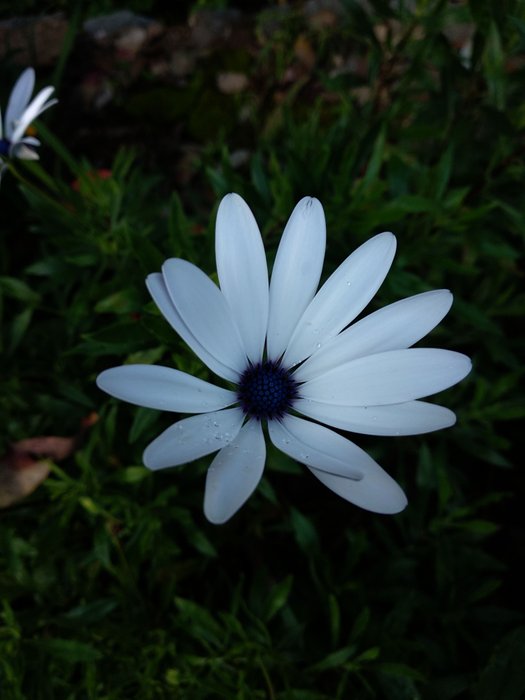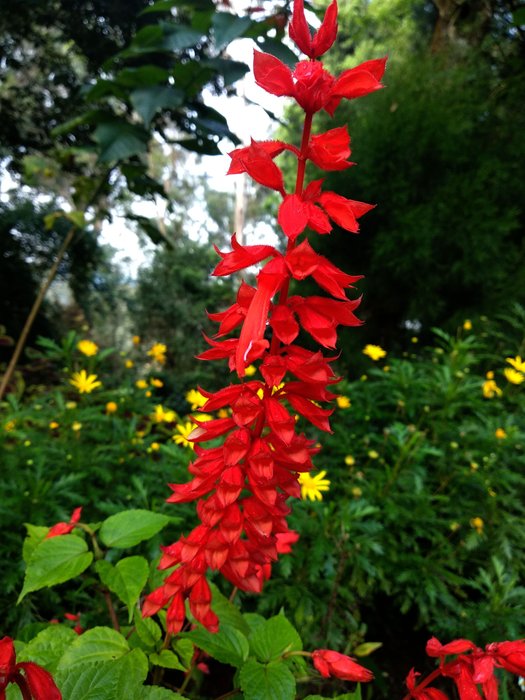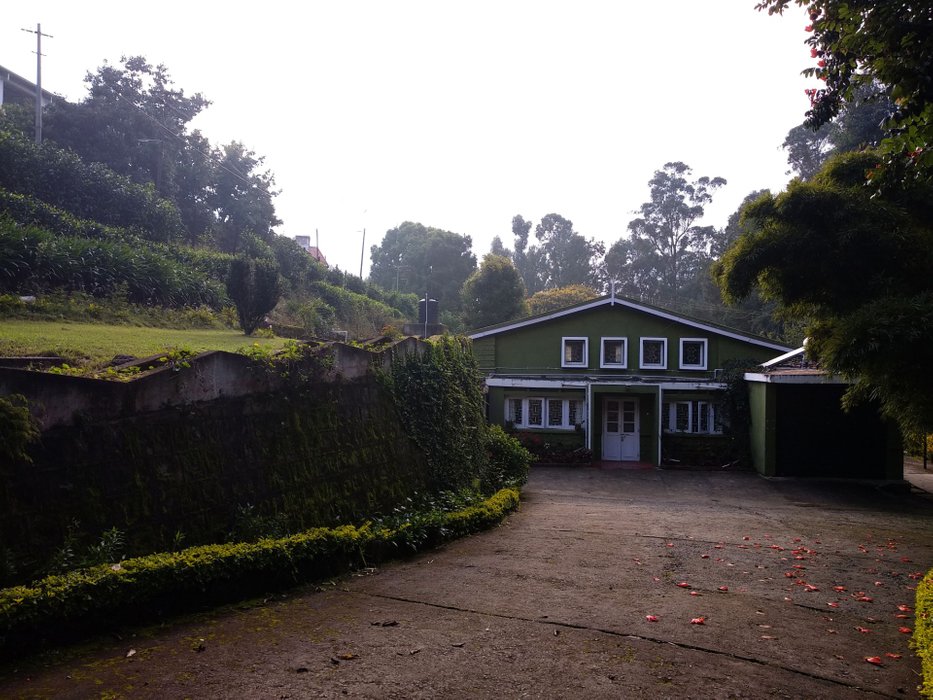 The guest house is situated right on the sides of Sim's Park. That meant we got a glimpse of how the park looks inside. I think the park is really a cool place to visit with the way it is built.
We were in the guest house premises and surrounded by these flowers and huge trees. There was this one tree with twisted bark among other tall trees. With many flowers, all of them bloomed, it was a splash of colours everywhere.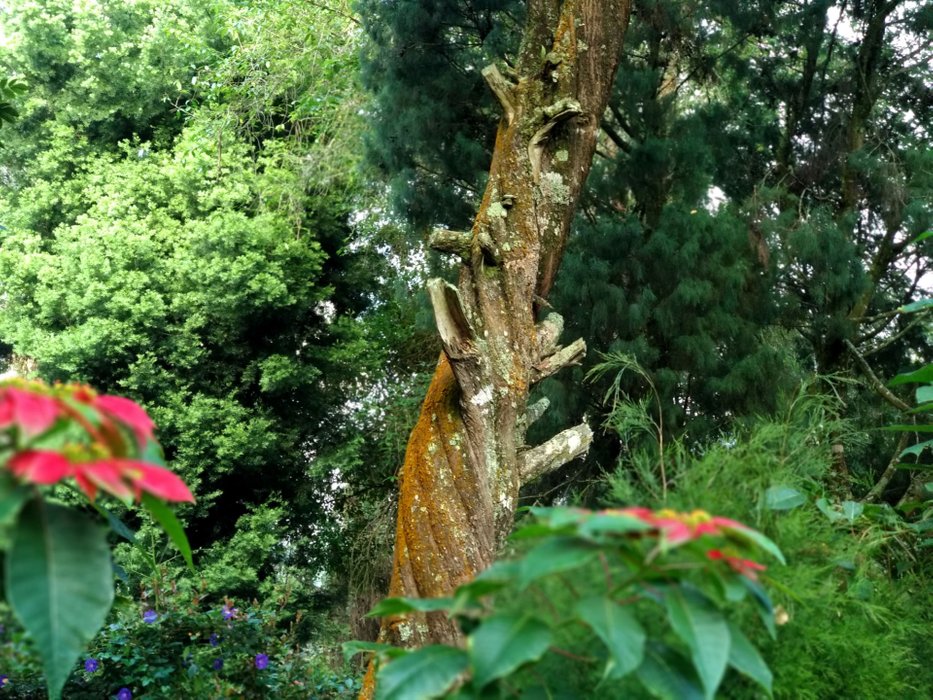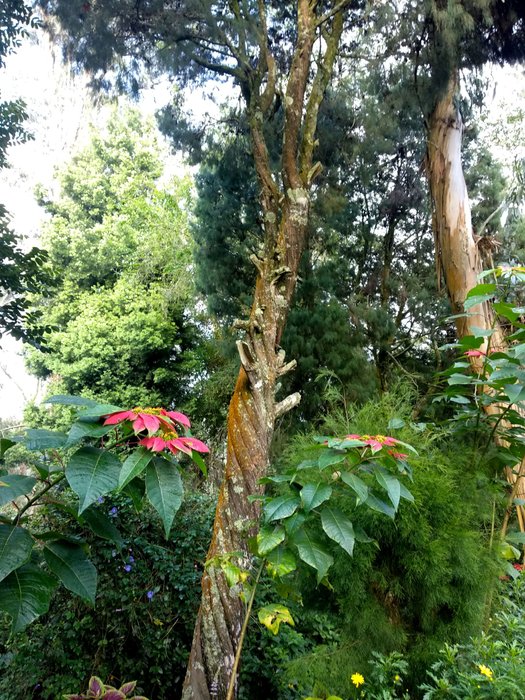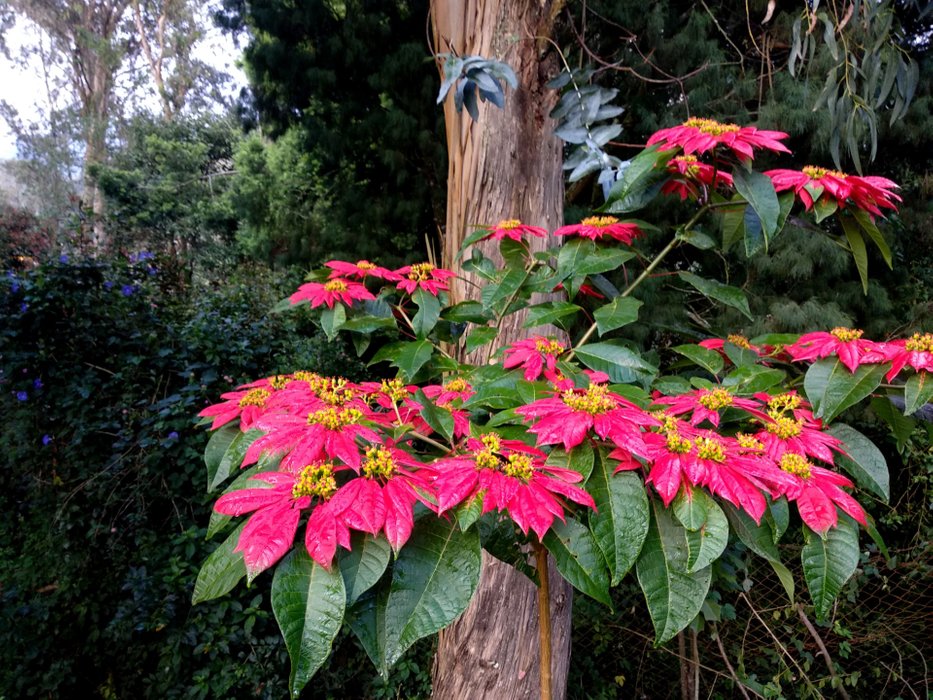 We had to walk further to reach the tea shop. It was a little stall rather than a shop. There was no proper seating except for a few chairs and pieces of wood on the sides of the stall.
However, the view from there was one of our favourites and tea too. The first day we had an orange tea and peppermint tea. Liked both of them. TANTEA became our favourite spot in Coonoor. No one of the favourite spots, we did find another place too.
I think it is better to write another blog about these two places. But TANTEA, this tiny place has a special reserved place in the heart.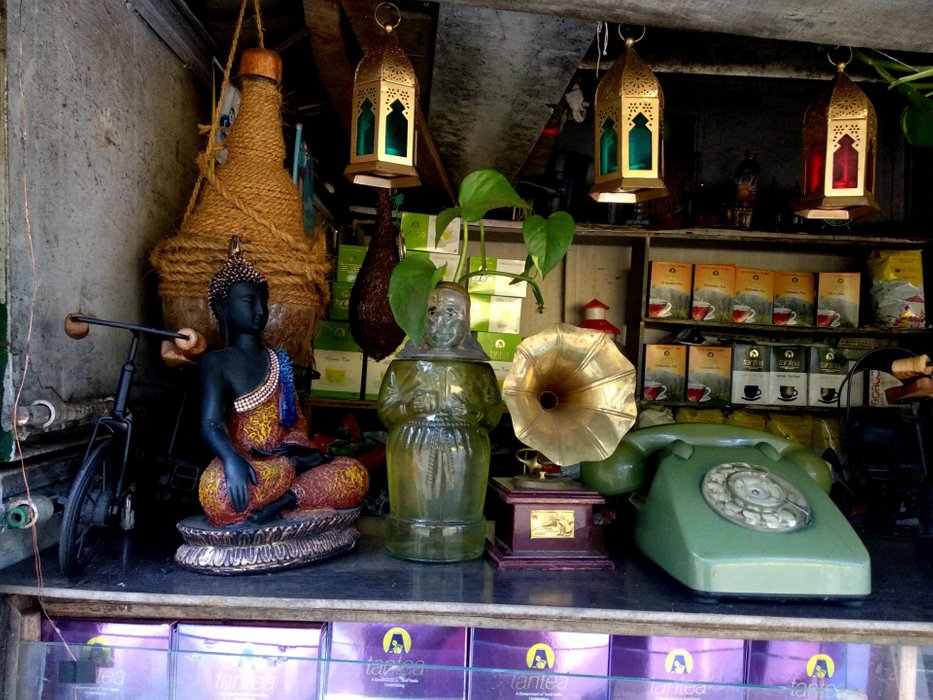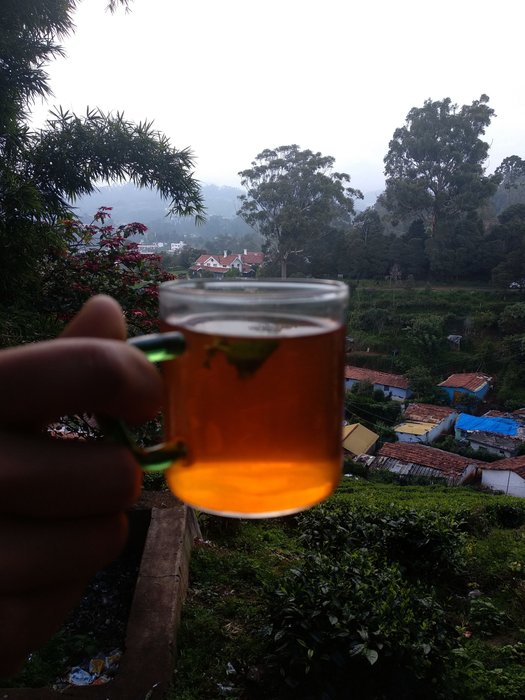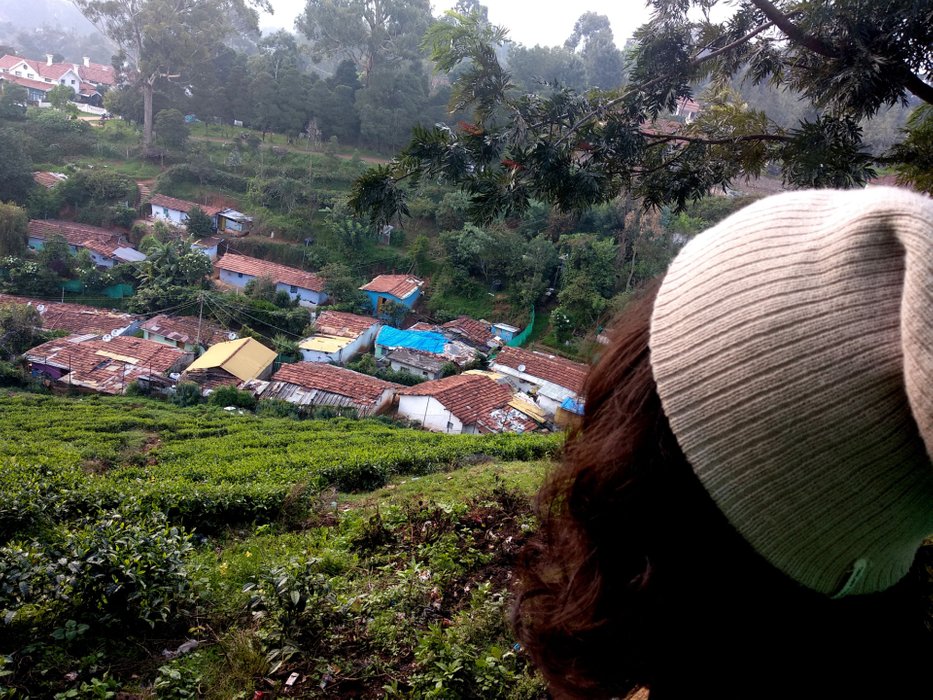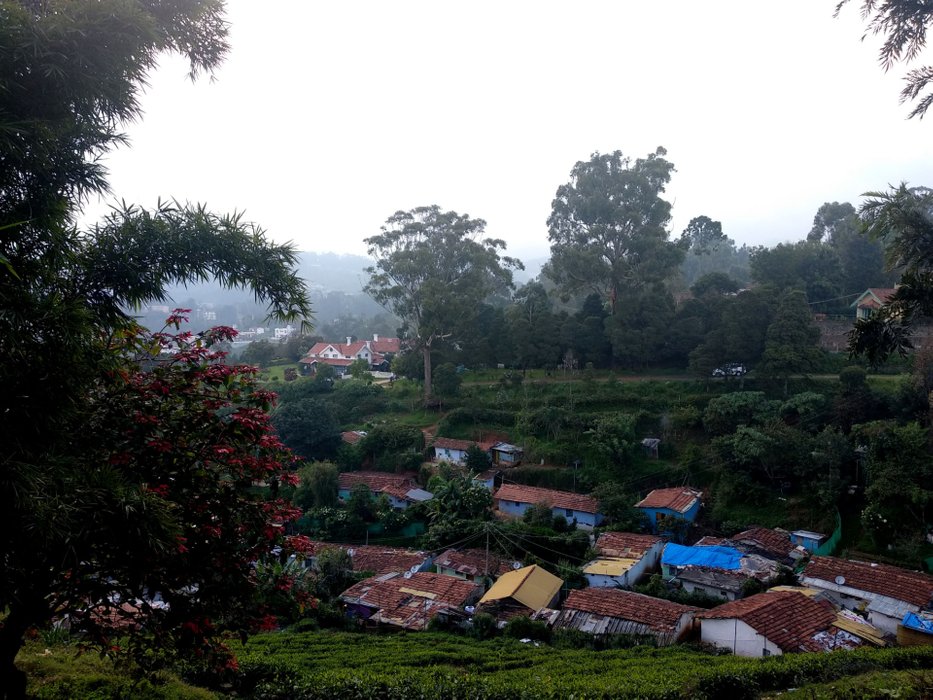 Everything Vintage Everywhere
If you are someone who loves taking pictures for Instagram, then every place in Coonoor can be your gram-spot. Even the old walls of houses and the writings.
The greatest advantage of not knowing a language is identifying it as an art. I don't know what it is written in Tamil at the gate but it really is cool.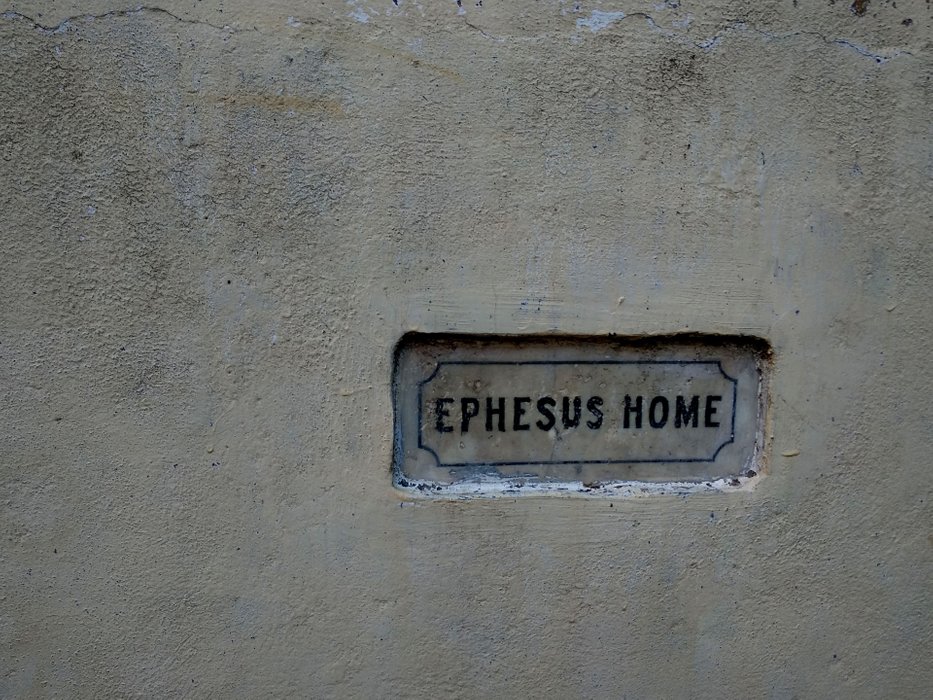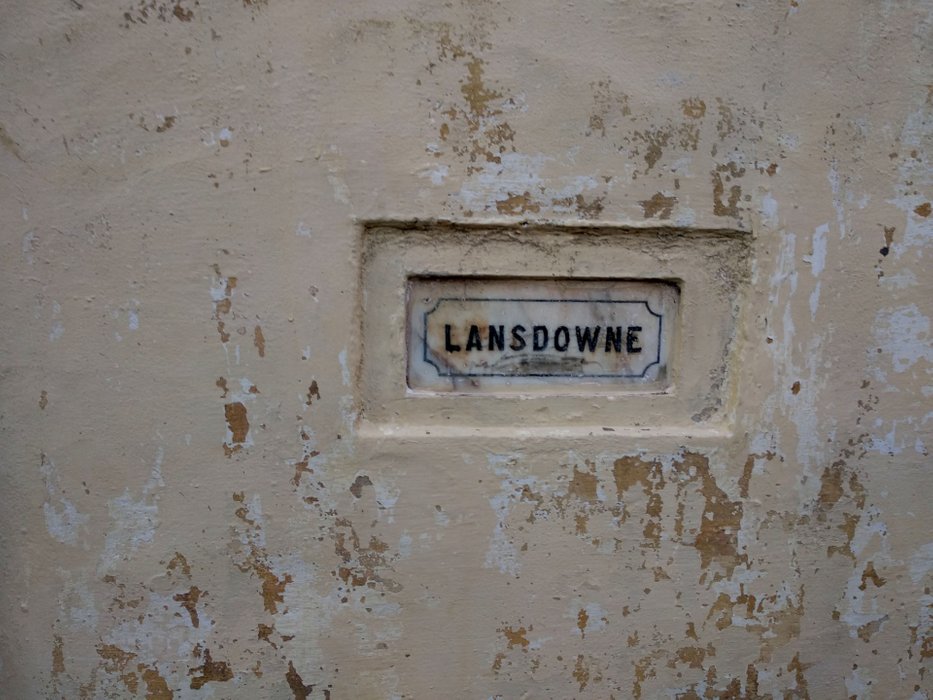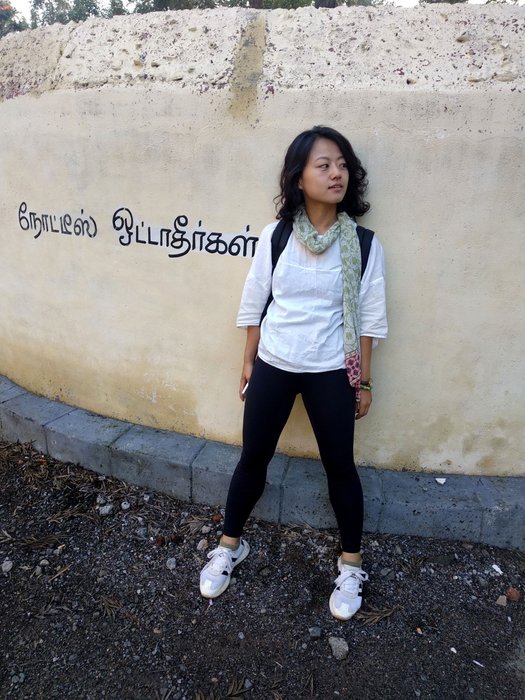 Did I mention people are genuinely nice here and very welcoming? Since they receive a lot of tourists, seeing new faces are not new for the people here. But taking pictures of random people at the bus stop does make them shy :D Taken with their permission btw!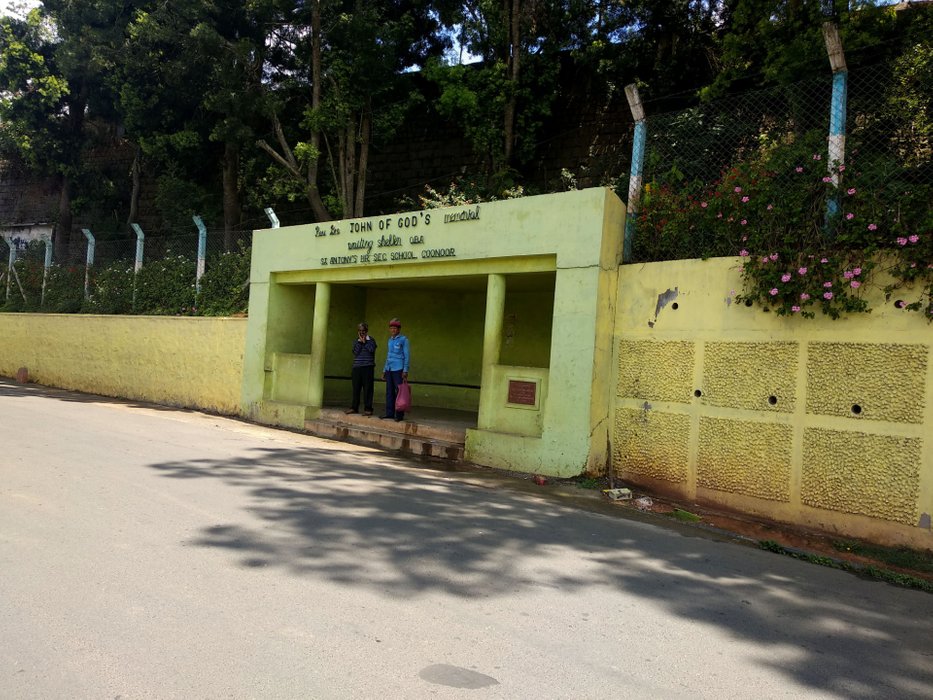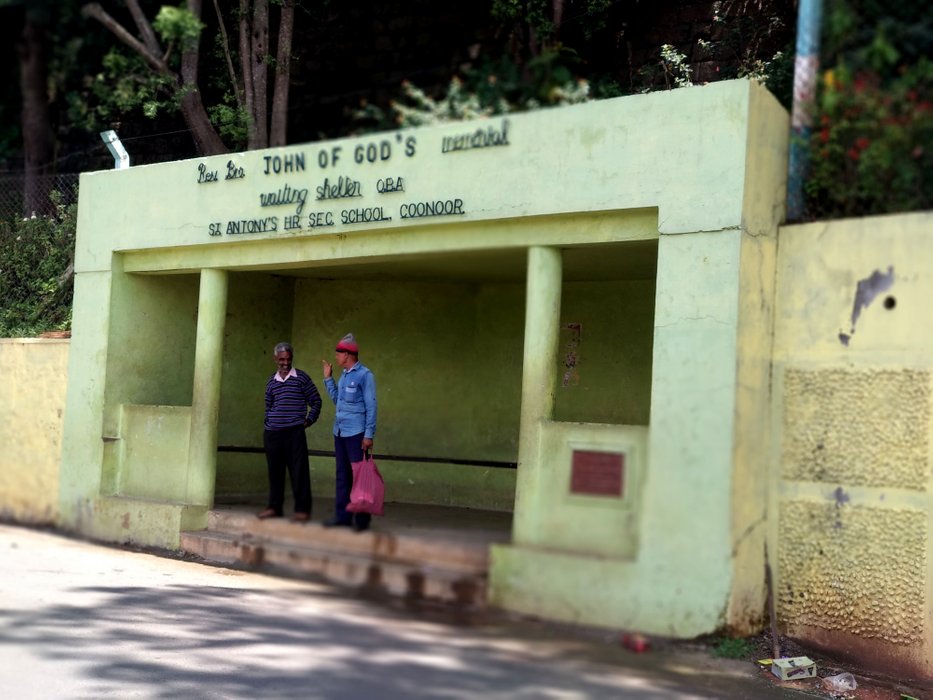 Is Coonoor Safe?
safety in Coonoor is one thing we were, well I was, scared of on the first day itself. It has now become natural to be a little scared of going out when it gets dark.
With all its beauty and great weather I was scared of our safety while coming back. It was around 6 O'clock and started to get dark. We were walking back to Bedford from the TANTEA shop and the fog was filling the roads.
Unlike other places, as per the locals, in Coonoor you need to be careful about the animals. Most roads with these turnings can sometimes have animals on the other side. So, it is always advised not to be alone walking late here.
Speaking of animals, we were told there is a bison that is roaming around in the village and warned to be careful about it. This also explained why the roads get empty after it is dark except for the main centers like Bedford.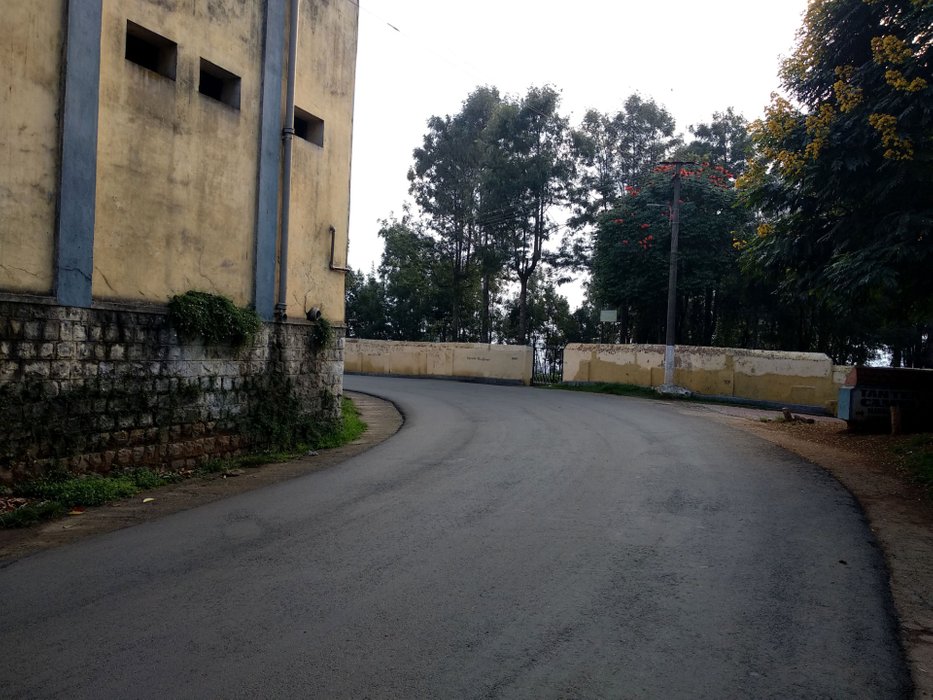 The first day and the following days when we were walking together in these roads it felt like a normal thing. There were few days when I walked alone through those same roads and trust me I have not been in a place with such a haunting vibe.
I mean the same empty roads with turning and huge stone walls and vintage houses can be a little creepy according to your imagination. Growing up, I had a good collection of ghost villa stories and I could easily picture the scenes from those stories here.
The place had a perfect ambiance to make the imagination alive with huge trees and nature sounds. The thought of any animal can come from the other side was not very pleasing either.
But, for the major part, Coonoor is safe but being a tourist attraction there were many bikes that go over speed and you never know who is in town.
The Second Day
During our stroll on the first day we inquired a lot for a place to stay for a month. We were told by someone to check with the Salvation army guest houses. Since it was a Sunday the next day we were expecting to meet the authorities after the mass.
That is how Mission Salvation Army happened the next day. We walked the same road till TANTEA in the morning and took the road that went in another direction than the previous day.
Well, we didn't take the accommodation there since it was pretty much the same service as the hostel we were staying, plus it was far from Bedford which is a good place to go to places.
But, the road to the church, streets, houses and everything had a breathtaking view and flowers everywhere.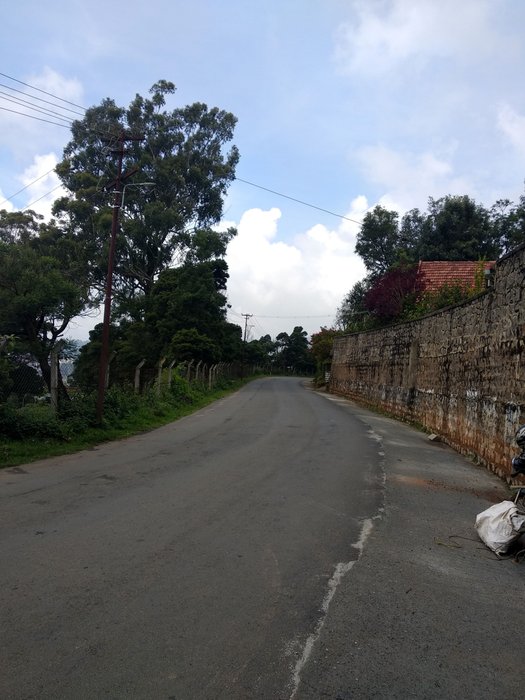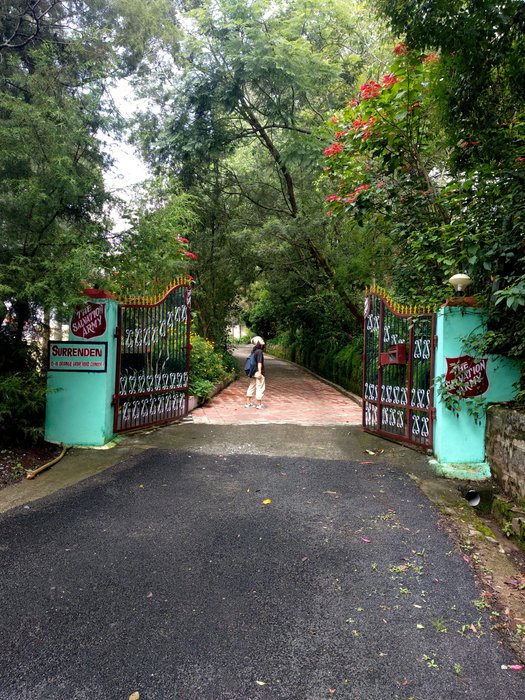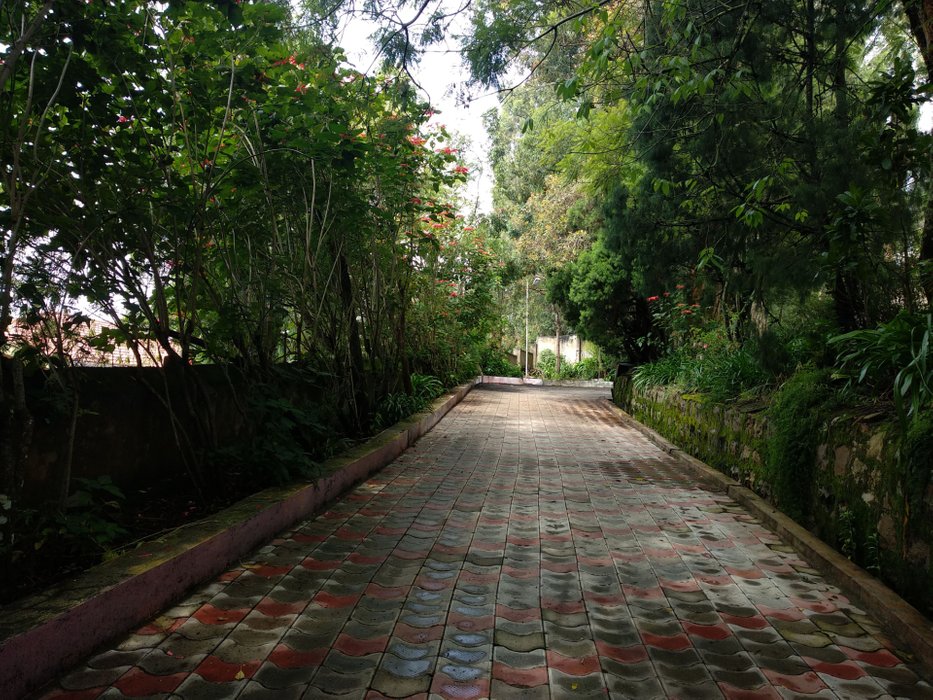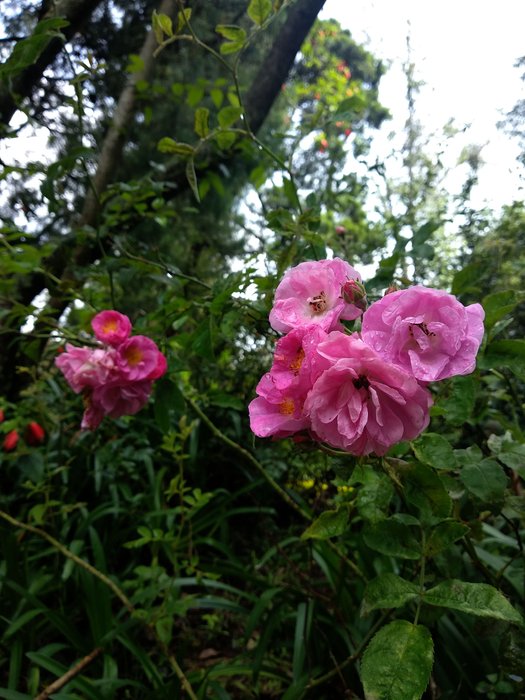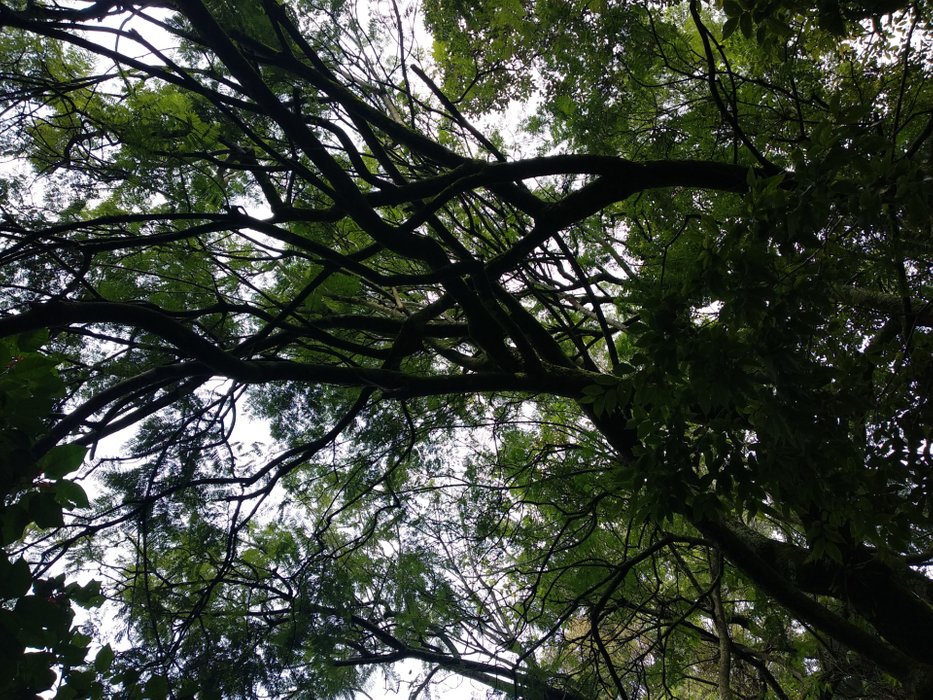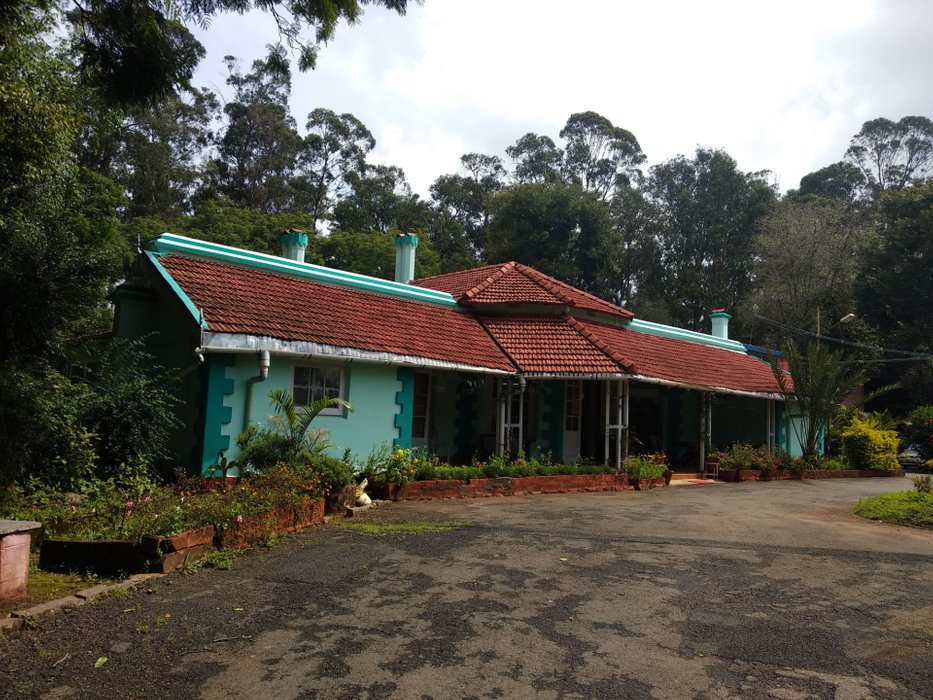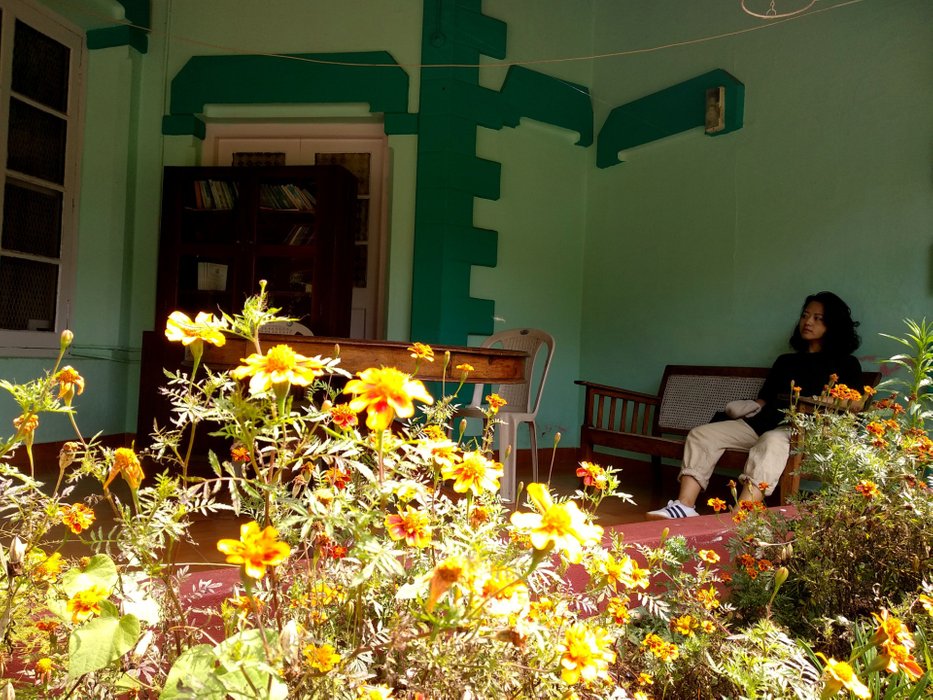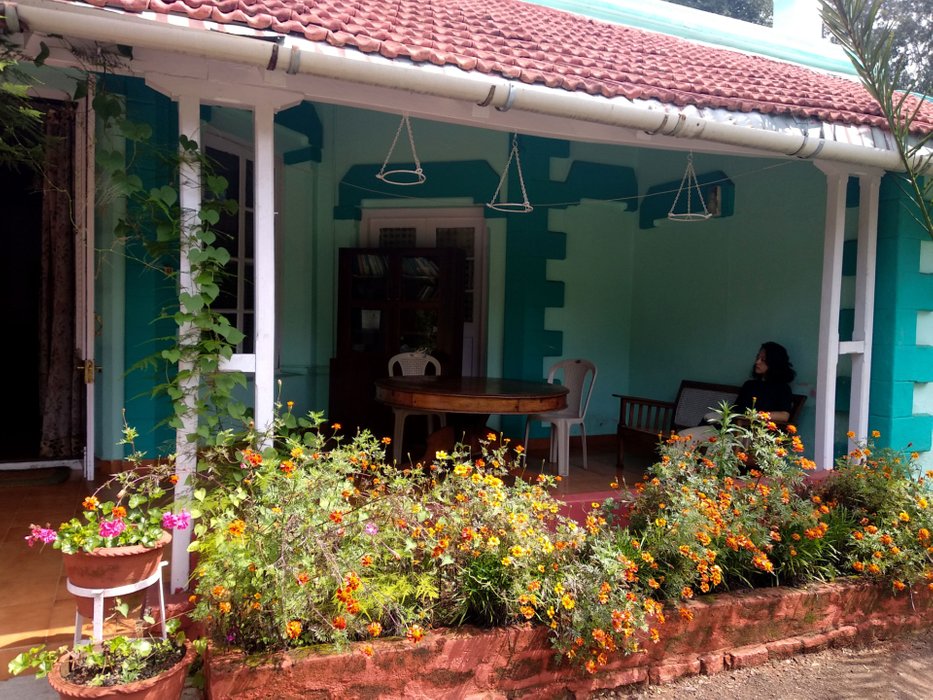 The mass was happening late that day since there were some technical difficulty. But we spent some time in the property waiting for someone and later being shown around the guest house.
Very next to the building was this forest area which was filled with huge trees. Again, more pretty things. More trees, more flowers and great scenes everywhere around us. I think its better I stop writing and just show in pictures.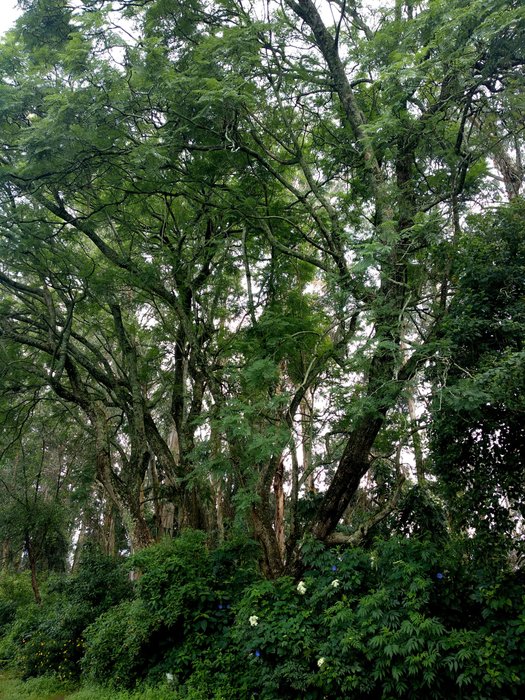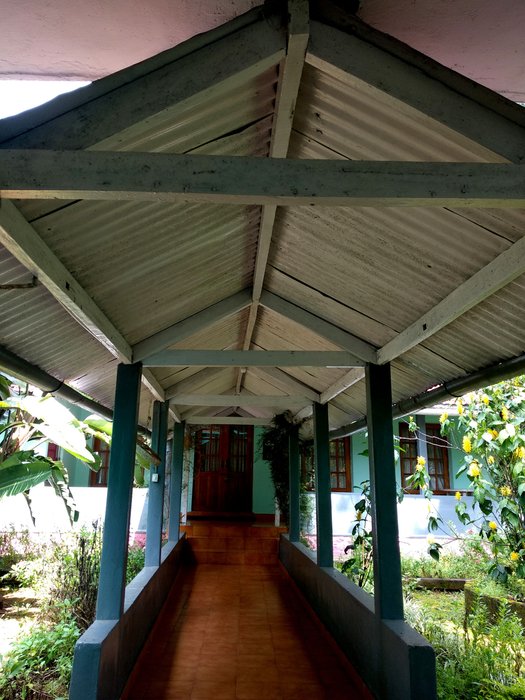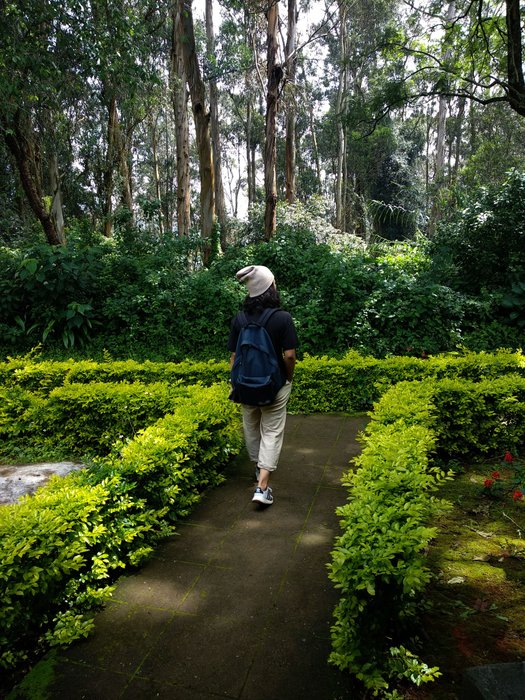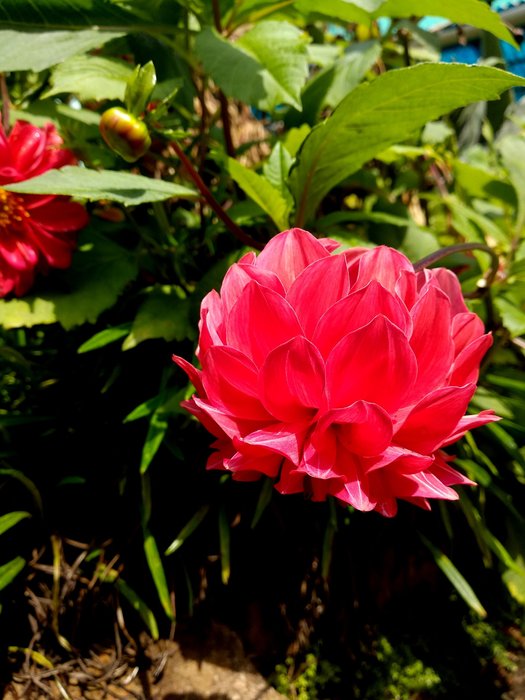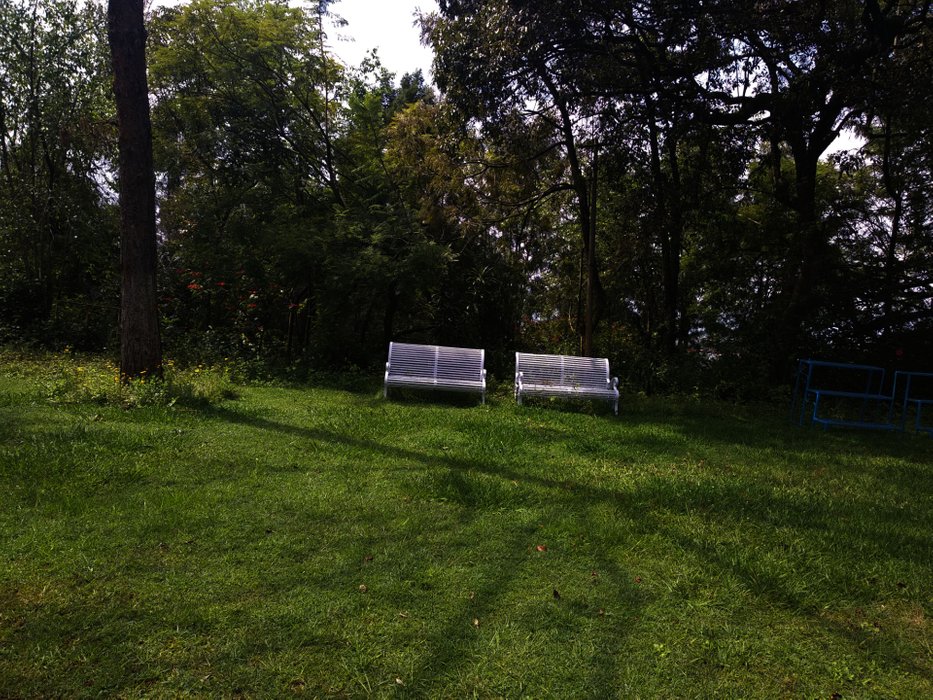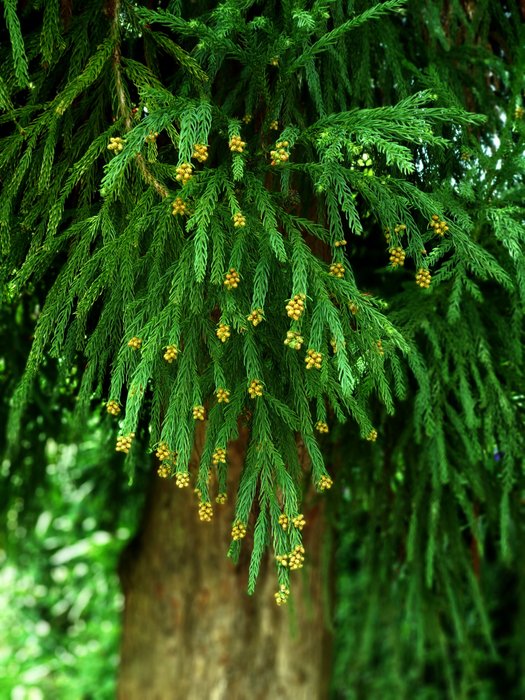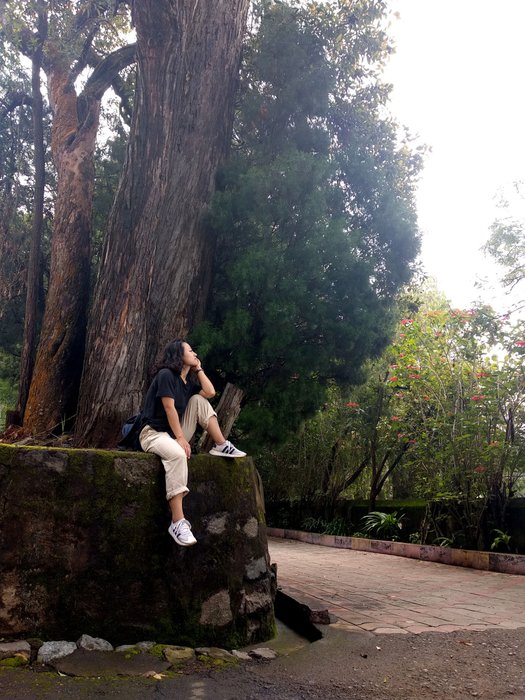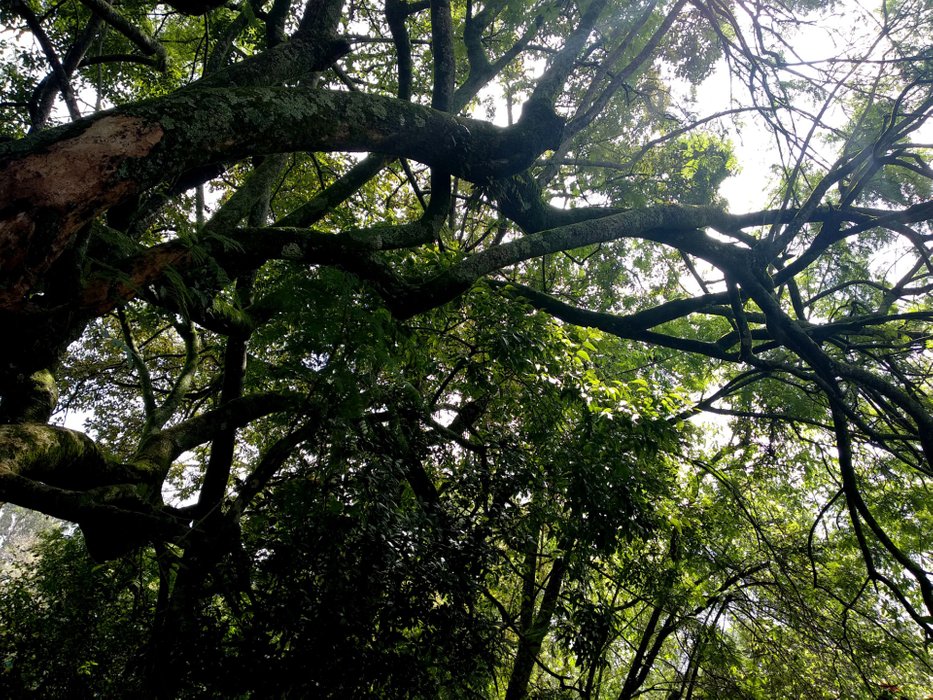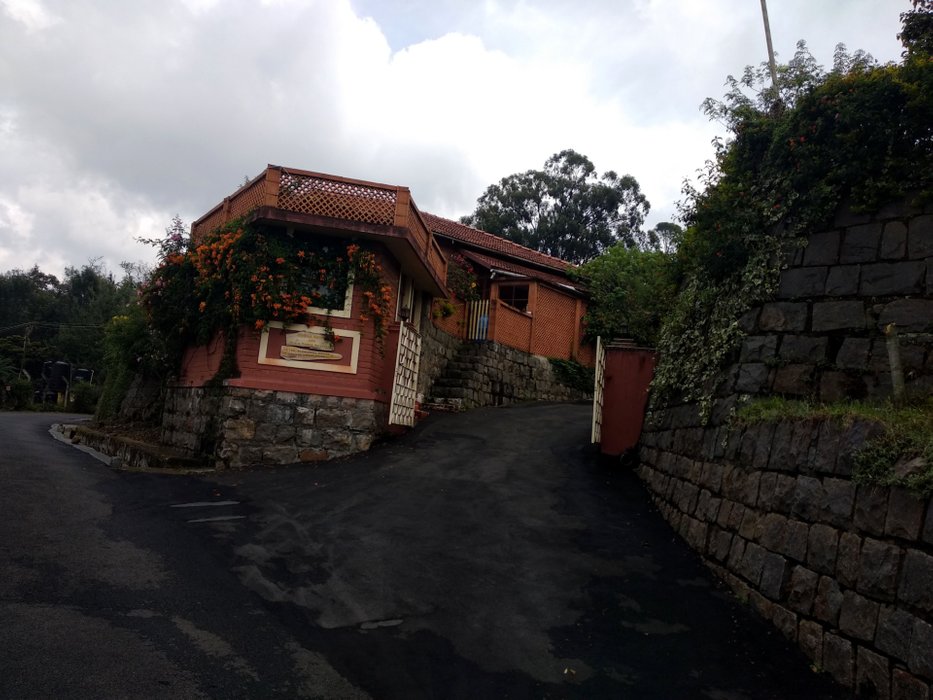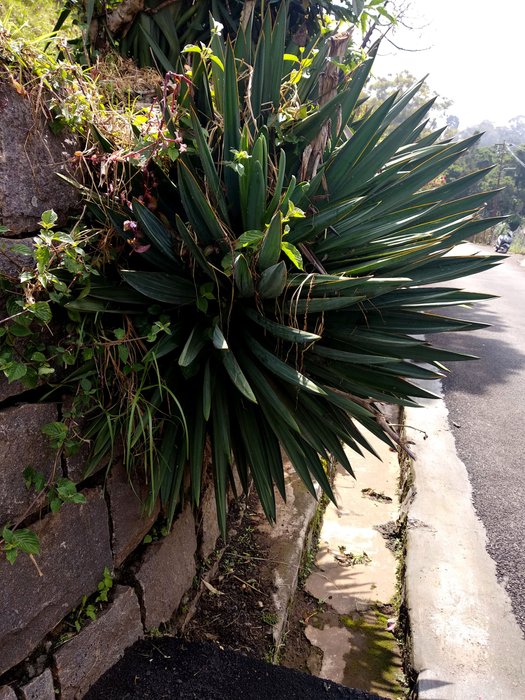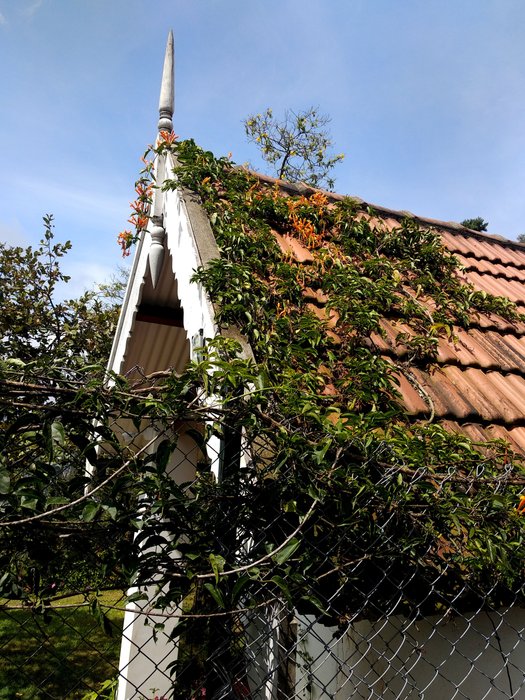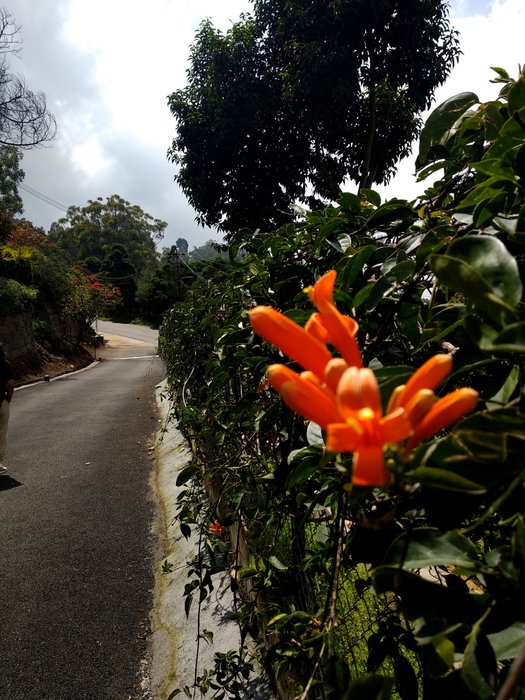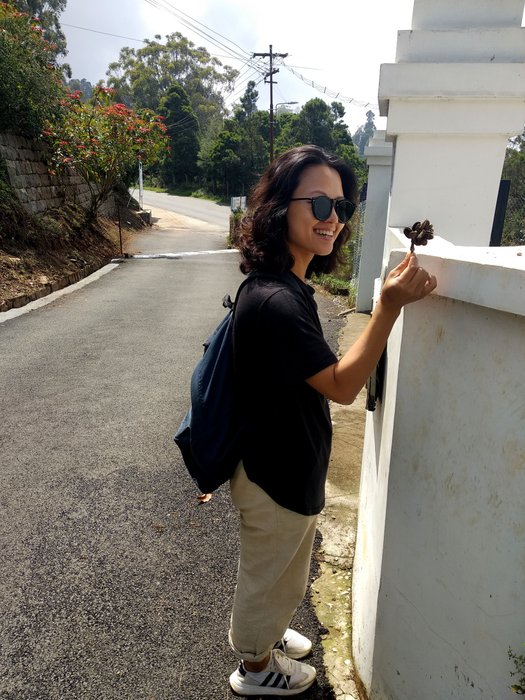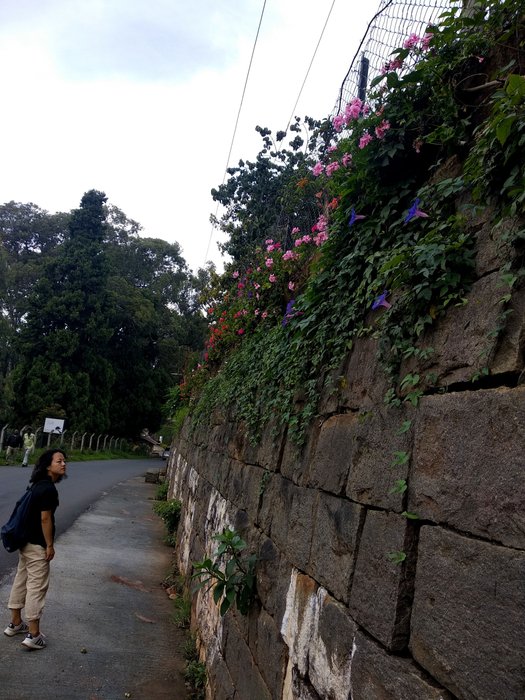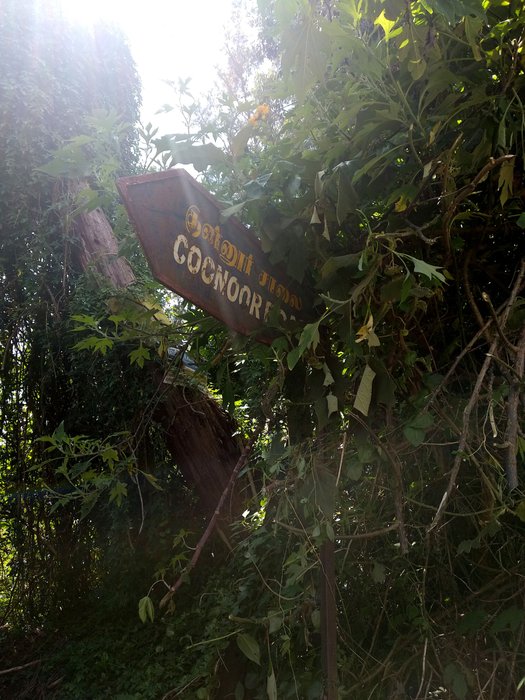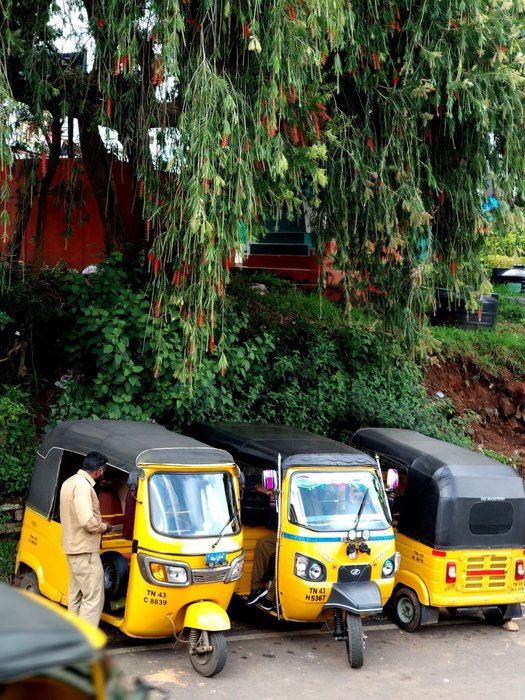 I mean even the autoricshaw are colourful and pretty! Why!!!